What a year 2013 has been! We at Decoist have expanded our staff, our topics and our content, all the while continuing to bring you the best in modern architecture and interior design. With the new year on the horizon, we thought we'd take an opportunity to reflect on our favorite posts from the past 12 months…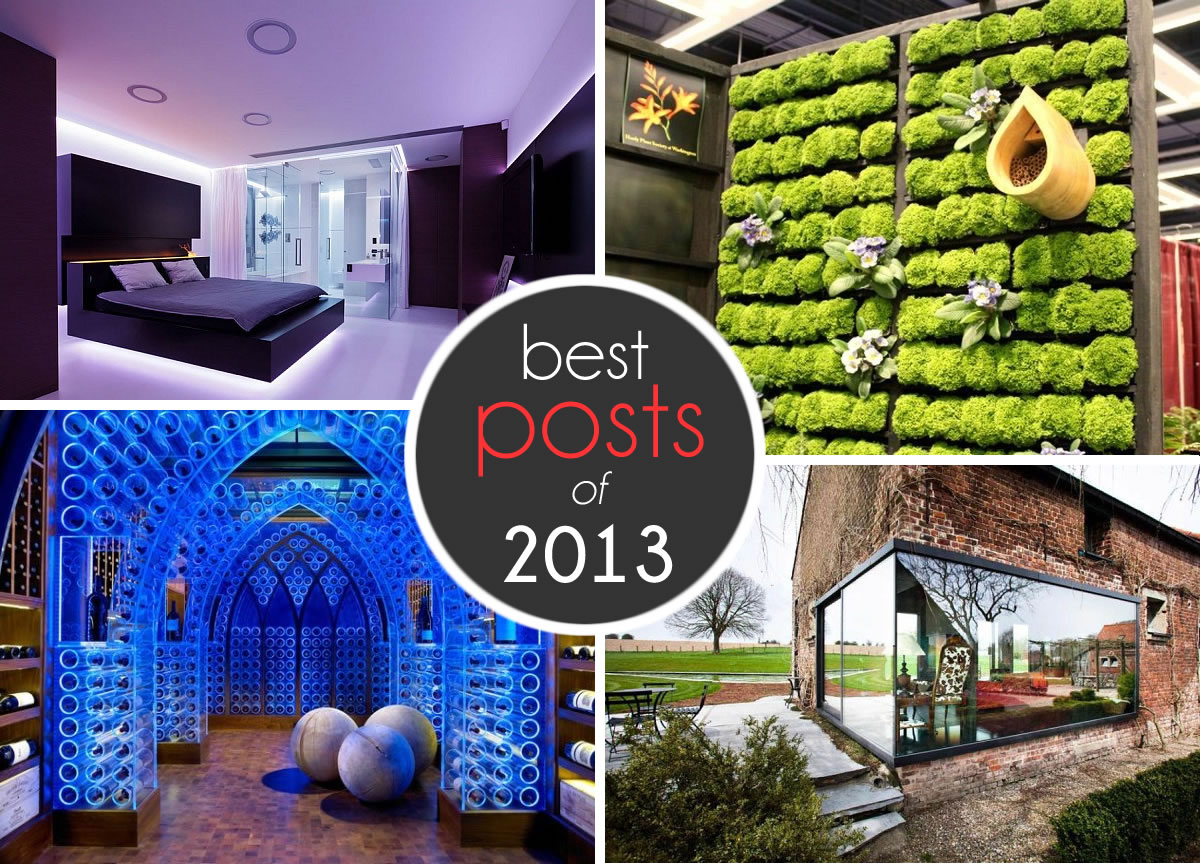 Why are they our favorites? For one thing, you the readers have made them the most popular! We are grateful for you and thank you for helping to make Decoist a true success. We've also selected posts that reflect the wide range of topics that we cover on a daily basis. From our best design posts that celebrate the finest in DIY projects to articles that shine the spotlight on amazing homes around the world, our content is the result of a true passion for design. Enjoy our top picks from 2013…
Showcasing Amazing Design
Here at Decoist, we love showcasing the best in modern design. This may involve rounding up our favorite design ideas, sharing design tips, or gathering gorgeous photos to inspire you in your latest project. This year, we showcased more amazing design ideas than ever before…
1. Amazing Bars at Home
Let's start with the beauty of an impeccably designed modern space. For a dramatic interior statement, be sure to check out 40 Inspirational Home Bar Design Ideas For A Stylish Modern Home, a post that proves you can enjoy a restaurant-quality bar from the comfort of home: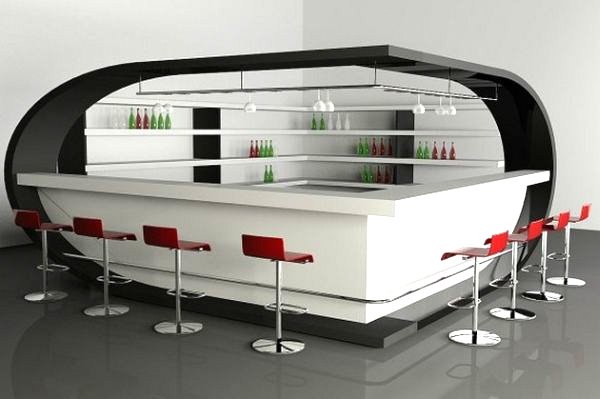 2. Decorating with Color Pairs
Are you looking to add a little color to your interior? Sometimes two hues are better than one. Don't miss our vibrant post on How To Decorate Your Home With Color Pairs…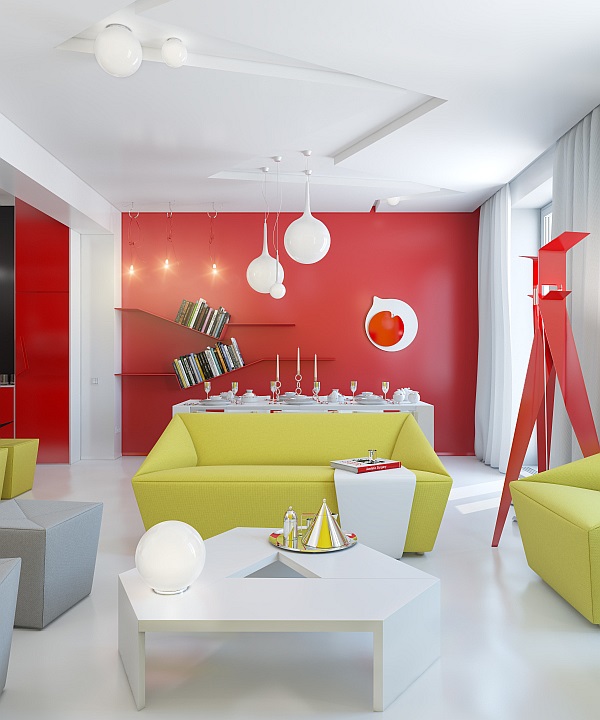 3. Landscape Ideas with Japanese Flavor
At Decoist, not only do we focus on interior style, we also show you ways to celebrate excellent design in your yard! If you're looking for landscape ideas that bring tranquility home, our post on 28 Japanese Garden Design Ideas To Style Up Your Backyard will provide you with plenty of inspiration. Below we see a Manhattan Japanese garden by New Eco: Urban Landscape Design…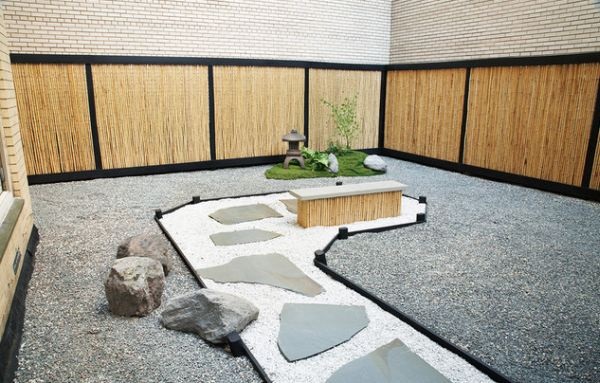 4. Kitchens with Cool Bars
Citrus tones converge in the kitchen below, which features a healthy dose of taxicab yellow. When it comes to your culinary space, don't forget about the power of a well-designed kitchen bar. In fact, earlier this year we rounded up 12 Unforgettable Kitchen Bar Designs, including the modern bar area below from Beckwith Interiors: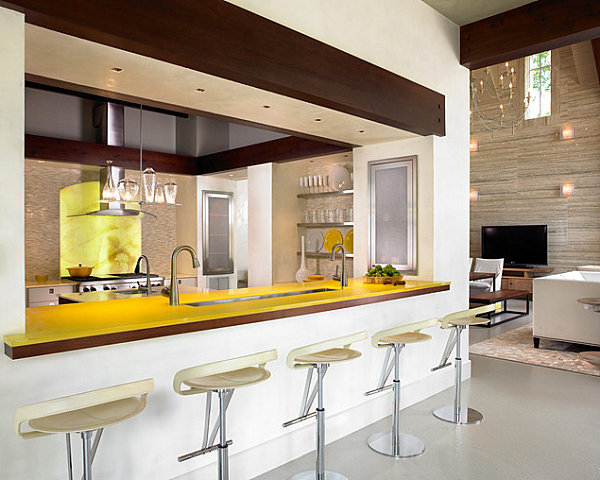 5. Ceilings!
At Decoist, we take pride in spotlighting areas of design you may not have considered…such as ceiling design! Why stop at the walls and the floor when you can use your creativity to reach the ceiling?! This past February we shined the spotlight on 33 Stunning Ceiling Design Ideas To Spice Up Your Home, including the recessed lighting and green hue of the ceiling in the futuristic bedroom below. This was one of our most popular posts from 2013: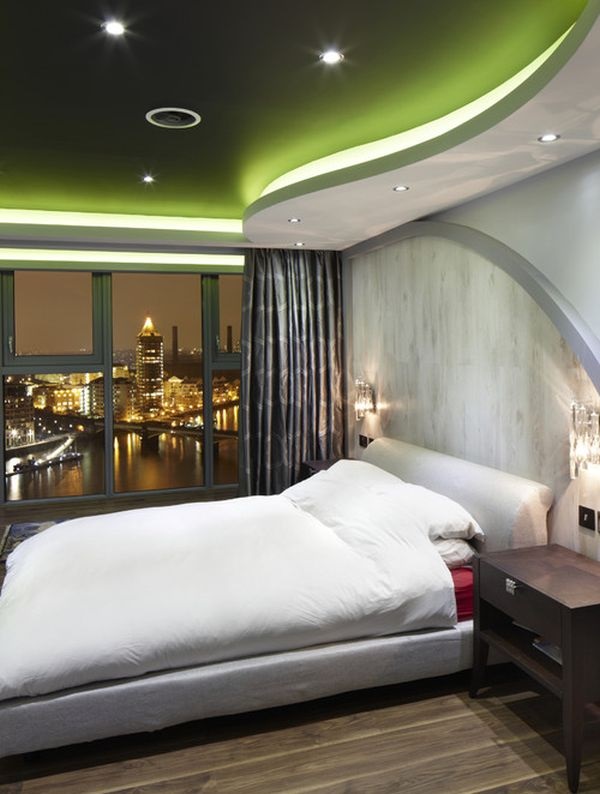 6. Style Additions: Fish Tanks
There's just something about a fish tank that soothes the soul. One of our favorite posts from this last year: 28 Modern Fish Tanks That Inspire Relaxation! In fact, we think scanning the tropical images that fill this post just might lower your blood pressure…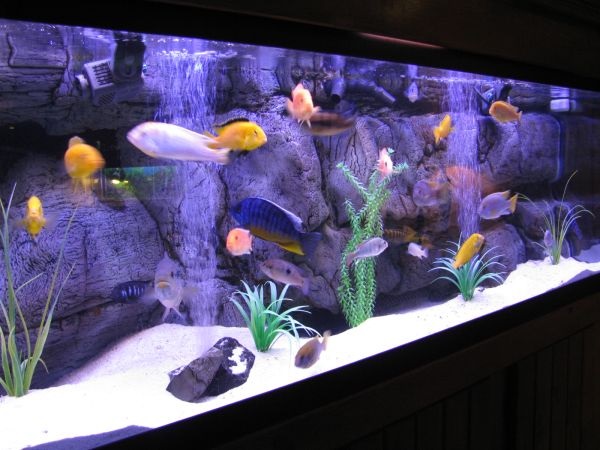 7. Hanging Beds Are So Cool
In March, we shared a slew of hanging bed ideas with our readers, including this teardrop-shaped number in a space designed by Fabio Galeazzo. For more suspended fun, check out 29 Hanging Bed Design Ideas To Swing In The Good Times!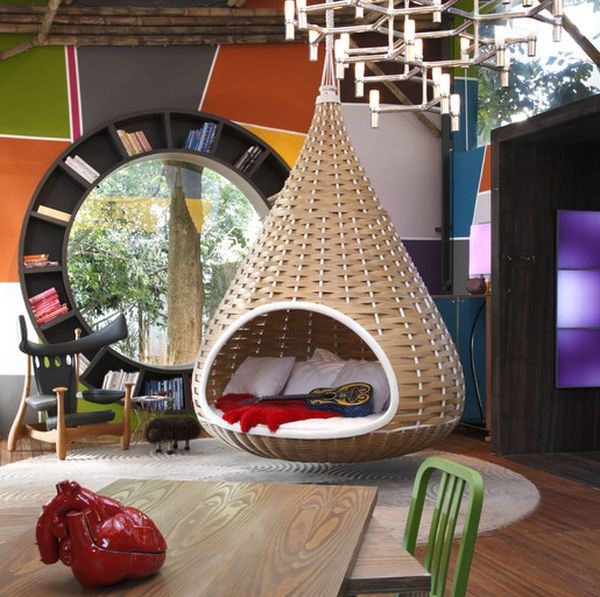 8. Loft Beds can Be Cool, Even for Adults
Sometimes our favorite design ideas speak to our inner child… And let's face it–loft beds are like bunk beds for adults! Especially when privacy curtains and window treatments are involved! Don't miss our post on Adult Loft Beds For The Modern Home. [by Diane Bergeron Interiors via Houzz]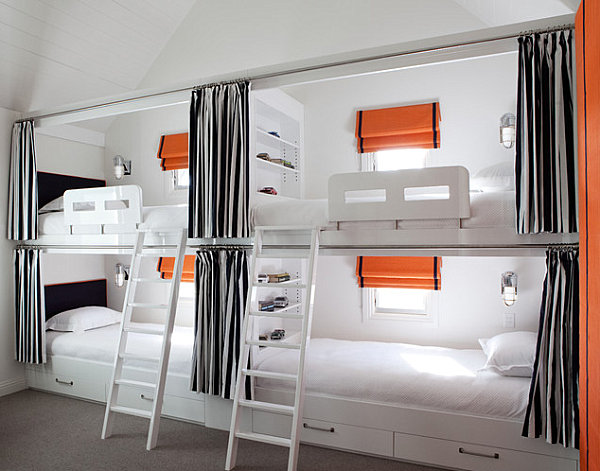 9. Design that Makes an Impact: Stunning Garages!
We end this section with a bang! Don't the images below take your breath away?! In case you missed it the first time around, 11 Stunning Parking Garage Designs With Contemporary Flair was our most popular post from 2013. When you look at the image below, can't you see why?! It's the Santa Monica Civic Center Parking Garage designed by Moore Ruble Yudell Architects & Planners…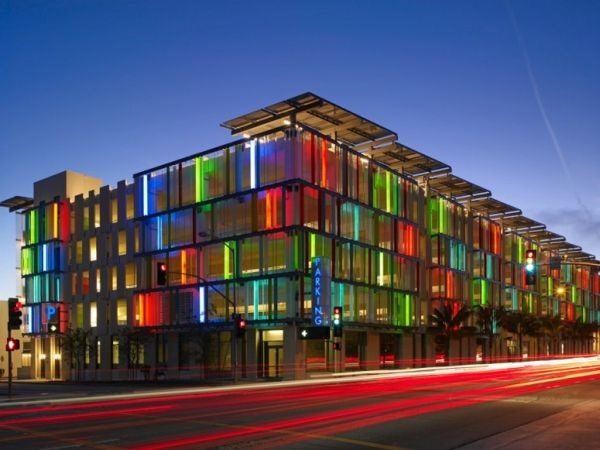 10. Intoxicating Wine Cellars
At Decoist, we also take pride in rounding up the most stunning images we can find. It's hard to take our eyes off of the acrylic wine cellar below featuring blue LED lighting. It's part of our April 2013 post titled Intoxicating Design: 29 Wine Cellar And Storage Ideas For The Contemporary Home. [from Beckwith Interiors]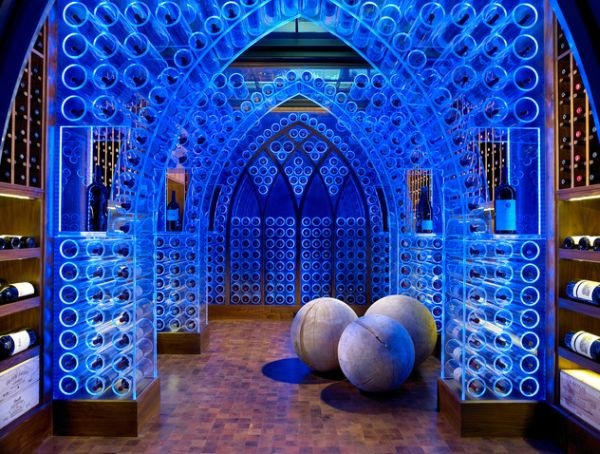 Spotlighting Fabulous DIY Projects
This past year, we also expanded our DIY section, offering a slew of new DIY posts that highlighted the most innovative ideas we could find…
11. DIY Coffee Tables
One post that made a big impact on Decoist readers: 12 Gorgeous DIY Coffee Tables. If the industrial side tables from Lowes shown below are any indication of the amazing projects in this post (and they are), you'll want to see what other coffee tables are featured…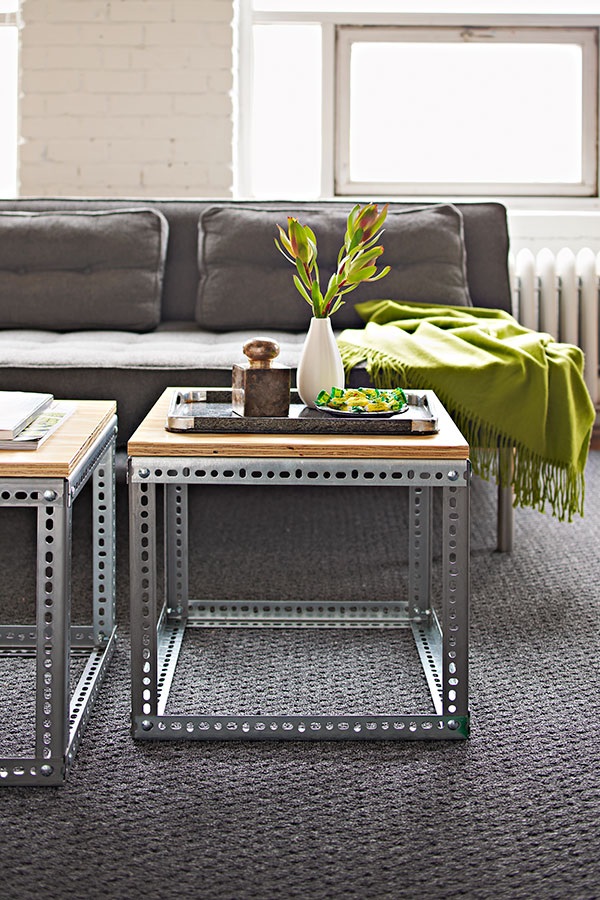 12. Make Your Own Platform Bed
Another insanely popular Decoist post from this past year: Easy To Build DIY Platform Bed Designs. One look at this photo of the AC Apartment in Bucharest by SquareOne, and we were hooked. Let's hear it for recessed lighting! [from Contemporist]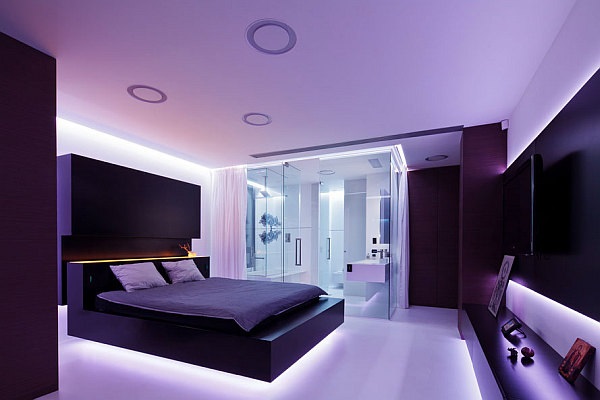 13. How to Design Your Patio
If you're looking to take your DIY energy outdoors, check out our post on 12 DIY Inspiring Patio Design Ideas, one of our February favorites. Below we see the power of concrete slabs and gravel…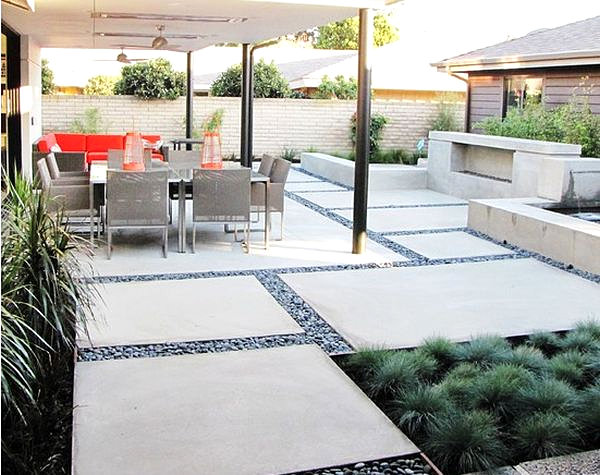 14. How to Make Your Own Party Decorations
We at Decoist love entertaining. In 2013, we featured more entertaining-themed posts than ever! Not only did we fill them with gorgeous images of beautifully designed food, we made sure you knew just how to decorate for your next festive gathering. Our February post on DIY Party Decorations You'll Love shows you just how to bring a celebratory vibe to your interior!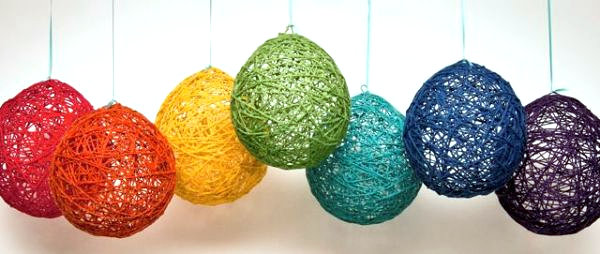 15. DIY Walls that Will Bring Life to Your Interiors
Living walls. They're one of today's top design trends. Our DIY writers continually bring you the latest in creativity and innovation, and our September post on Cool DIY Green Living Wall Projects For Your Home did just that. Especially when we featured this living wall made of palettes: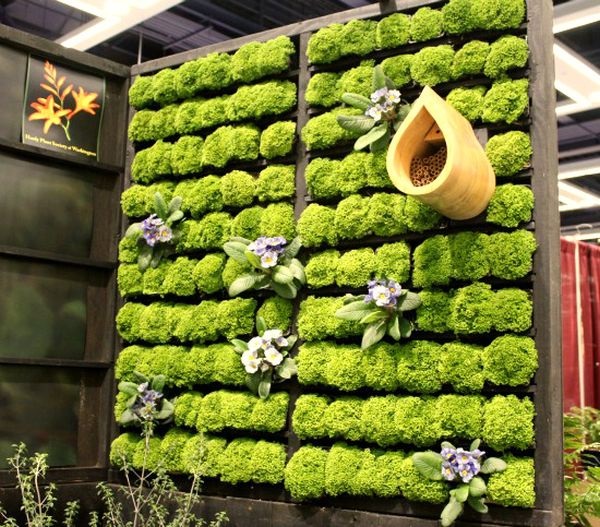 16. DIY Projects that You can Make on Weekends
Some of our featured DIY projects involve a hefty dose of patience. Others can be completed in a day or less. Or even a few hours! Just last month, we brought you 9 Easy Weekend Home Improvement Projects, including this fan-folding magazine wall art from Meet Me in Paradise…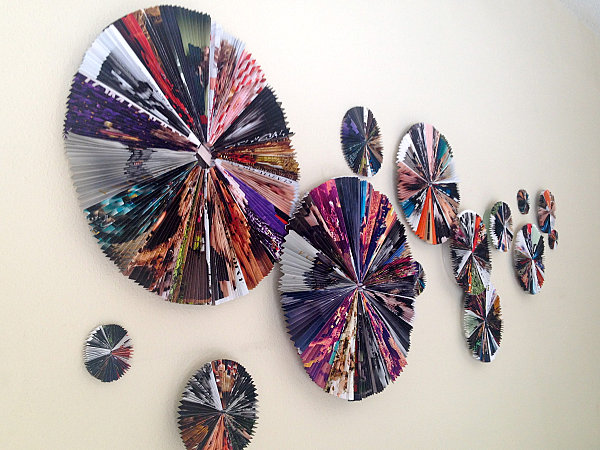 Highlighting Dream Homes And Unusual Properties
17. Living in a Shipping Container can Be Quite Chic
Let's not forget Decoist's love for highlighting unforgettable homes! And we've got an eye for the unusual. When we featured 25 Shipping Container Homes & Structures Designed With An Urban Touch back in January, we couldn't help but mention Crossbox House, designed by CG Architects. In this truly unique home, four shipping container units create an eye-catching outline: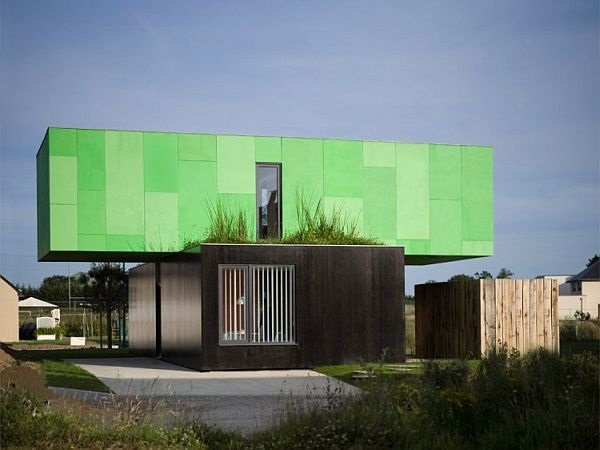 18. Four Wheels and a Roof
A house on wheels?! Try four! You can see them all when you check out Houses On Wheels That Will Make Your Jaw Drop, a post featuring Rolling Huts from Olson Kundig Architects, as shown below: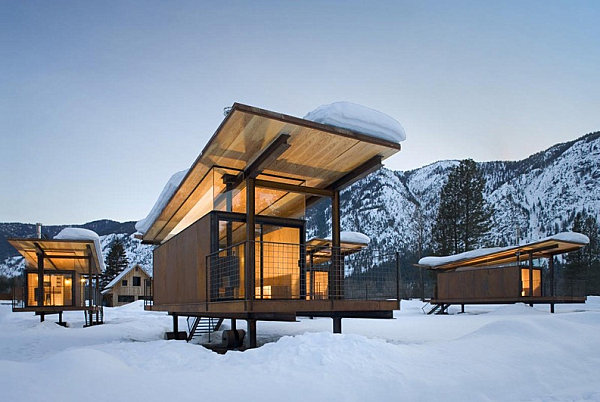 19. In Love with Swedish Interiors
Sometimes when we feature an unforgettable home, we have to relish each interior space. This Stylish Stockholm Loft With Classic Scandinavian Interior Design And Modern Overtones features white walls and a vibrant use of color: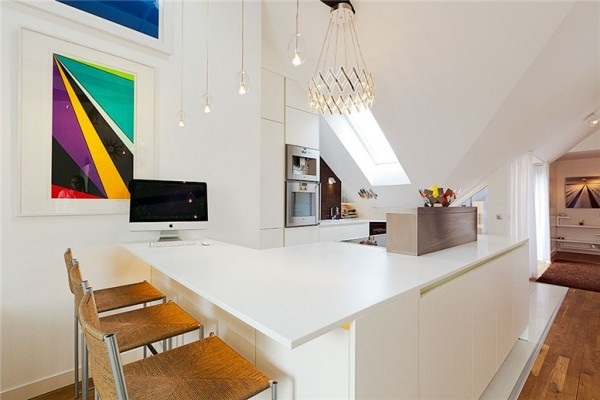 20. Farmhouse Makeover that will Make You Drool
Everyone loves a good makeover! And our Rustic Farmhouse In Belgium Gets A Glassy Contemporary Makeover post is quick to show the transformation of an 8th-century house and stables into a modern home. Say hello to the Farmhouse project from the architects of Studio Farris…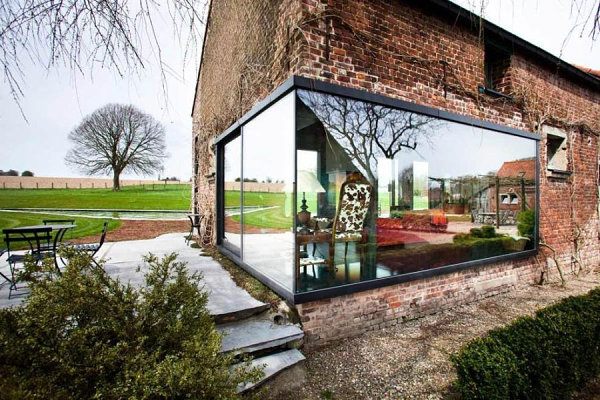 We at Decoist thank you the readers for making our 2013 unforgettable!
We wish you a healthy, happy, creativity-filled 2014… Cheers!