When it comes to unique homes, we're on a roll… This month at Decoist, we've delighted in featuring a range of one-of-a-kind dwellings, from houseboats to upcycled silos. Today we take a peek into the world of houses on wheels. What makes them so alluring? Their mobility? Their compact size? Their modern design? You decide!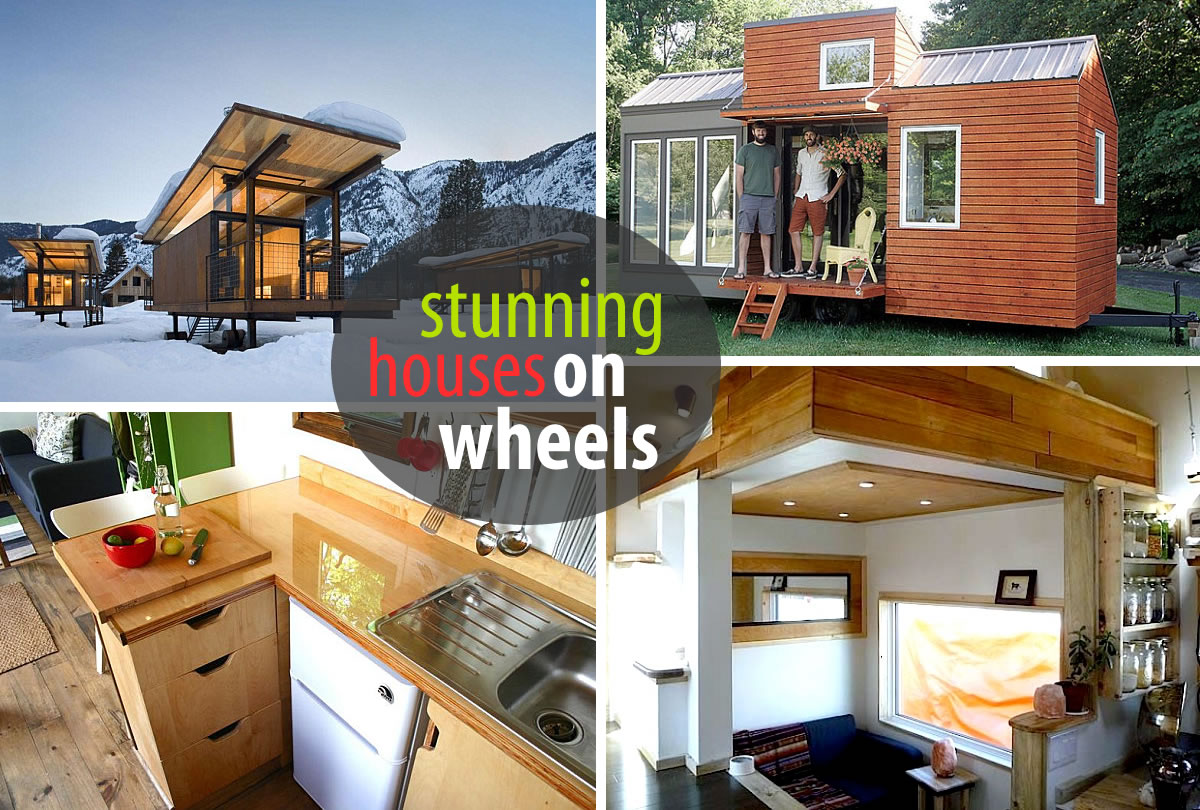 In fact, the homes on wheels featured in today's post are not grand in scale. They're not over-the-top in terms of style. And they're anything but fancy inside. But here's the appeal: they are cleverly designed to maximize space. And there's something special about a dwelling that can be easily transported, opening a world of possibilities…
Tall Man's Tiny House
We begin with Tall Man's Tiny House, a home designed by brothers Adam and Aaron Leu, (who are both 6′ 7″ tall–hence the name of the home)! What makes a house tiny? Generally, the phrase "tiny house" refers to a dwelling that is less than 1,000 square feet. And this compact home definitely qualifies… [from ThisWeek Community News]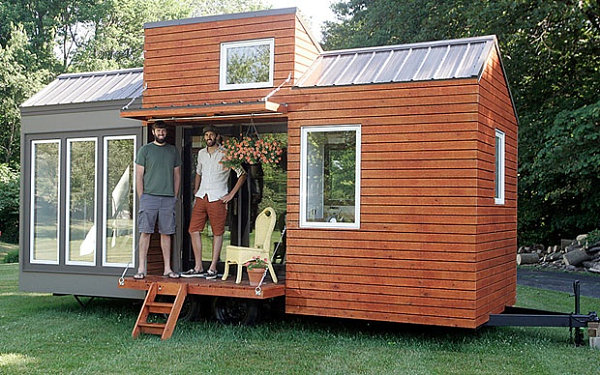 Built on the frame of a 1970s-era motor home, this home sold for $27,000. Note the board-and-batten cedar siding and double-pane glass windows that adorn the front of the dwelling… [from Tall Man's Tiny House]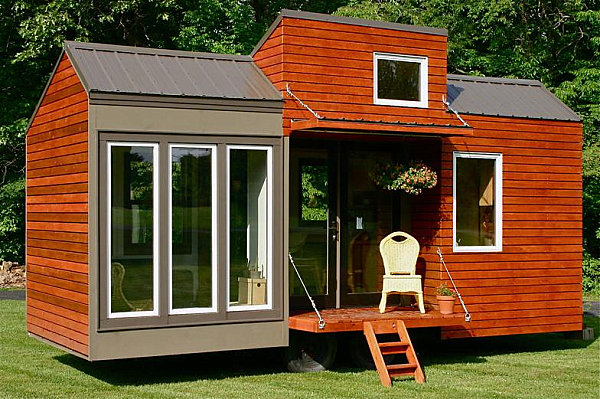 The interior of the home boasts features such as custom cabinets and pinewood flooring. In addition to the kitchen, this 130 square-foot home includes a bathroom, a living room and a loft (not included in the square footage). Side note: the walls of the home feature painted hardboard, and the ceiling is crafted from maple plywood. [from Tall Man's Tiny House]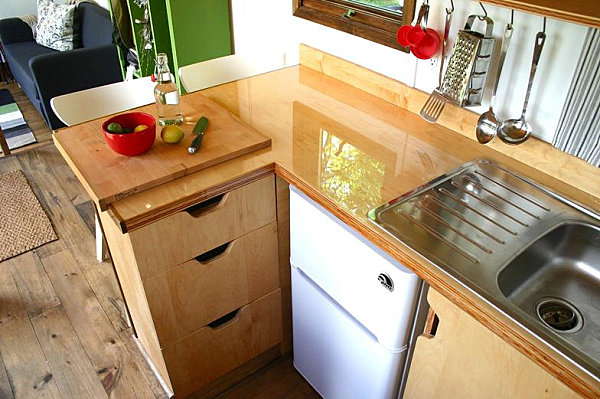 Just because the home is small doesn't mean it's short on function. From the kitchen you can access a small open storage area, and there's even additional closet space in the bathroom! And yes, the house features plumbing and wiring. Below we see corrugated metal walls surrounding a compact shower. [from Tall Man's Tiny House]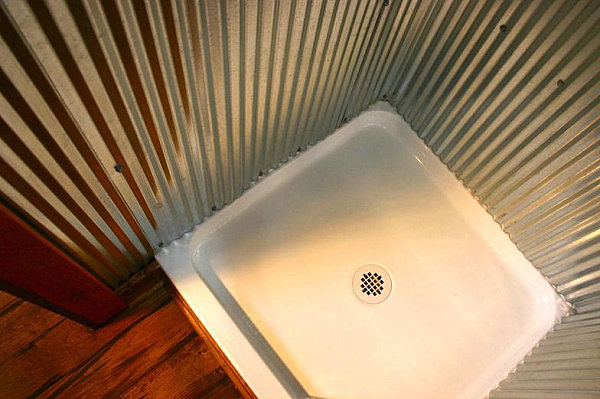 We end with a view of the back of the home, complete with three windows, and of course, the wheels… [from Tall Man's Tiny House]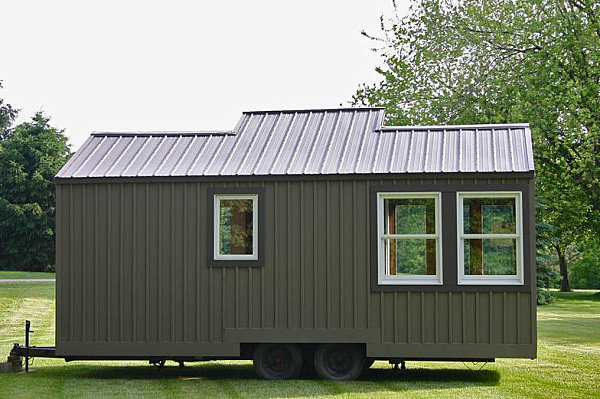 Tiny House on a Flatbed Trailer
Our next featured Tiny House rests on a flatbed trailer. Built by Jenine Alexander with the help of her friend Amy Hutto, the space includes both upper and lower sleeping lofts, as well as full trailer hook-ups for electric, propane, and water. The home can also nicely accommodate any solar, wind or hydro power system. [from Tiny House Blog]
As we zoom in to get a close-up of the home's exterior, would you ever imagine that the inside of this place boasts Ponderosa pine ceilings, bamboo flooring, and even a kitchenette with marble counter tops? Then again, given the ingenuity of the home's designers, is it really a surprise that this dwelling would be as spectacular on the inside as it is on the outside? [from Tiny House Blog]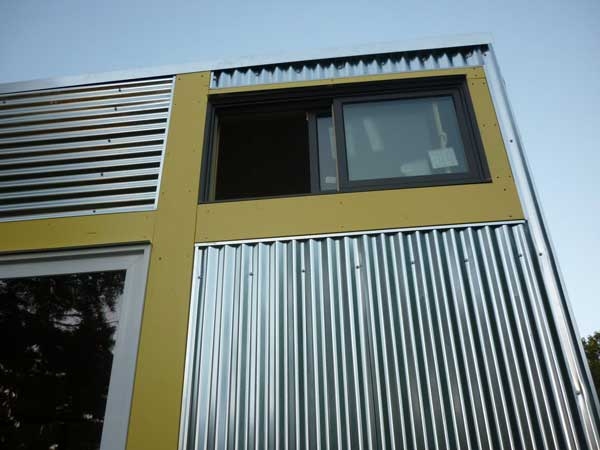 Speaking of the inside, below we see a shot of the home's interior, which includes a bay window that makes the space truly feel like home. Especially when accented with a vase of blooms! [from Tiny House Blog]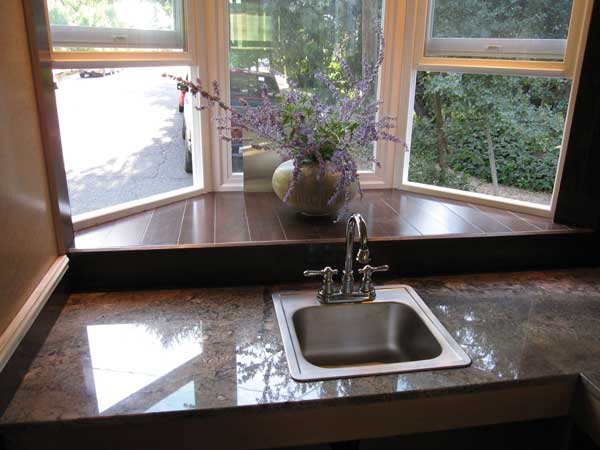 In one more interior shot, we get a closer look at the home's bamboo floors and siding,as well as the Masonite walls. For more information, check out Forge Ahead Construction. [from Tiny House Blog]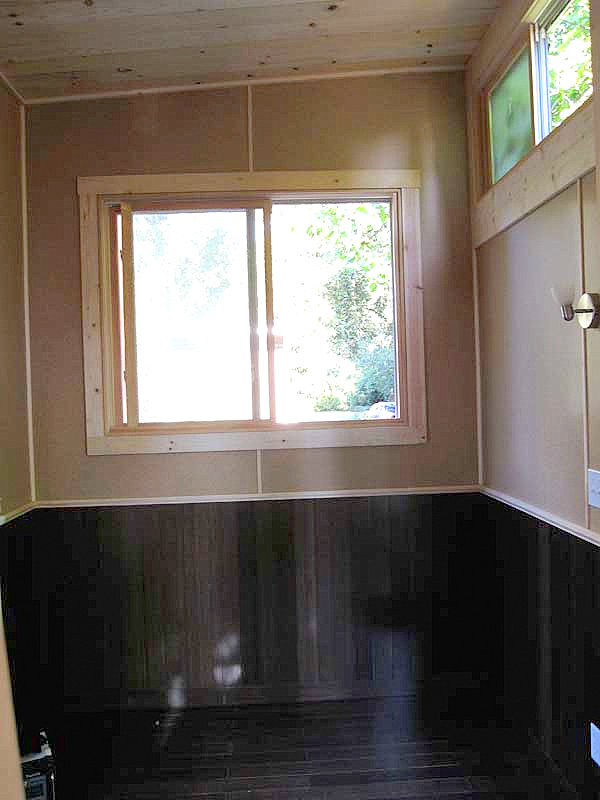 Rolling Huts
Ready to roll with it? So are these amazing rolling huts! These wheel-clad dwellings were created to meet the need of accommodating visiting guests. They boast a low-tech design while still managing to be chic. [Images below from Olson Kundig Architects]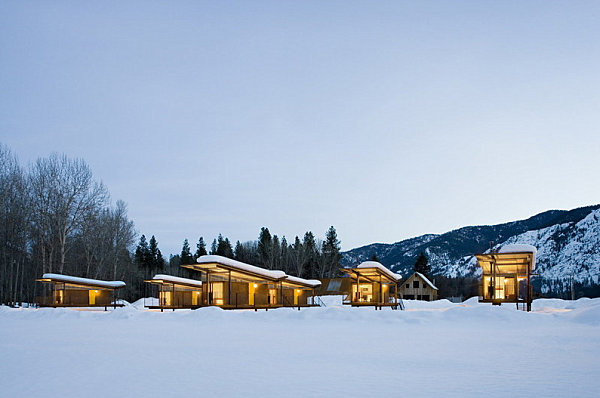 The site on which these huts rest was once an RV campground. The homes are grouped as a team, yet each one faces the mountains so the view is expansive rather than crowded. For more information on renting these stunning homes located in located in Washington's Methow Valley, check out Rolling Huts.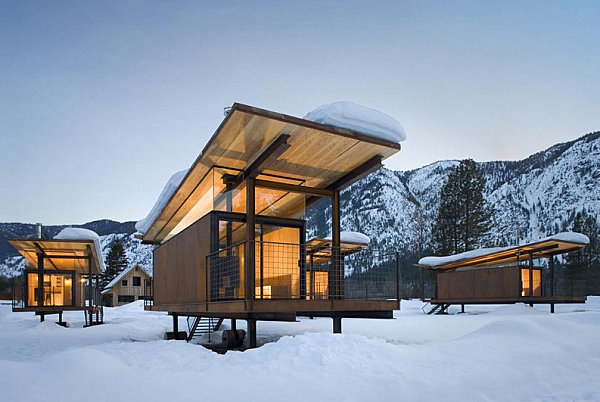 The wheels of each rolling hut help to elevate the structure so guests can enjoy an optimal view…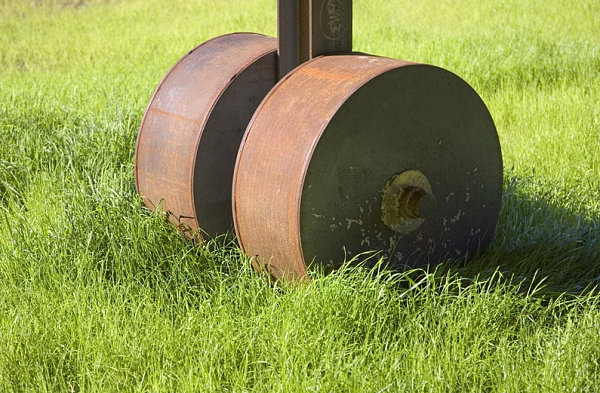 Ready for a glimpse at the interior? The modern design does not disappoint. In fact, these dwellings were designed by Tom Kundig of Olson Kundig Architects. Note the warm wooden details and the earthy glow of each space: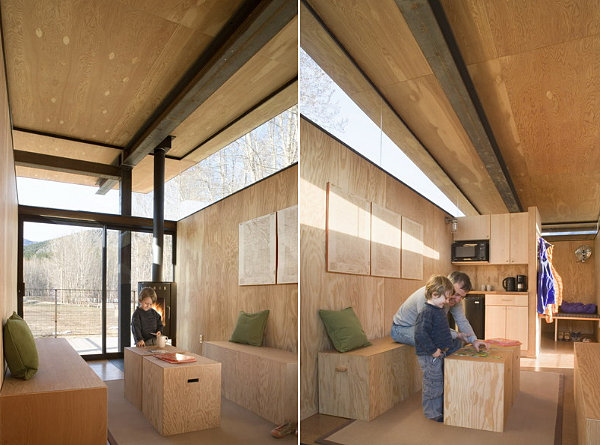 Leaf House
We end by turning our attention to Leaf House, designed to shelter a family of four. Built from Forest Stewardship Certified timber and reclaimed materials, this is one eco-friendly home! The space is 215 square feet, including a 55 square foot sleeping loft. The photos that follow are courtesy of Leafhouse/Laird Herbert via Tiny House Talk.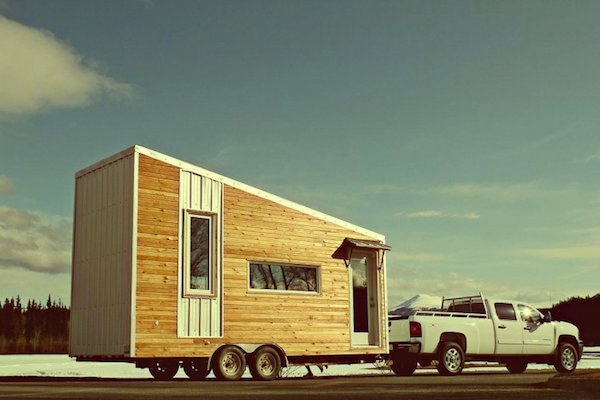 This home was cleverly created by Laird Herbert. We love how the exterior of the house combines metal and FSC tongue and groove cedar. FYI–the interior walls of the home are crafted from birch plywood and drywall.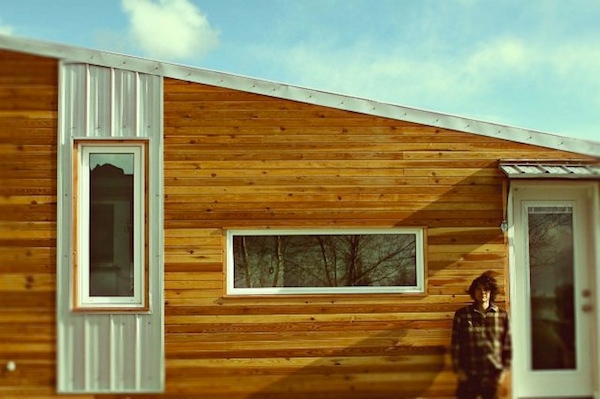 It's amazing how many separate areas can fit into one compact space. Below we see the sleeping loft, the kitchen, the dining "room," and the living area, complete with a sofa bed. Hint: you can maximize your space by placing sleeping zones in out-of-the-way spots. Or using dual-purpose furniture, such as a sofa that is also a bed!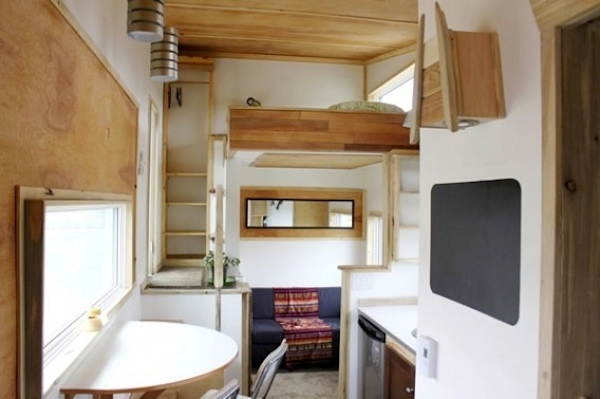 In another view of the living space, we see a wall mirror, recessed lighting, and two large mineral specimens that add earthy interest: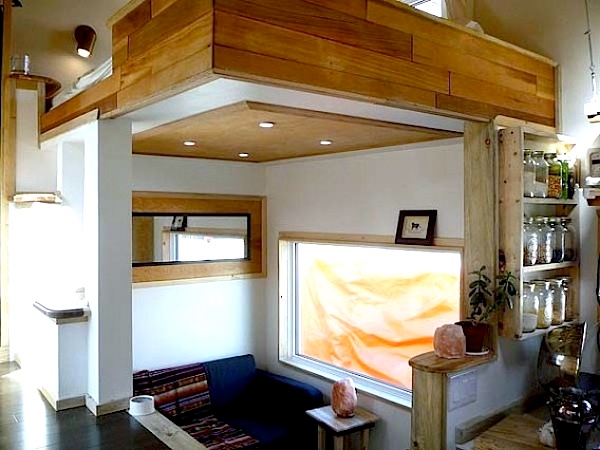 Check out the kitchen below, complete with a refrigerator and a GE oven powered by propane. The dining area is tucked neatly against the window so there's room to eat, live and breathe.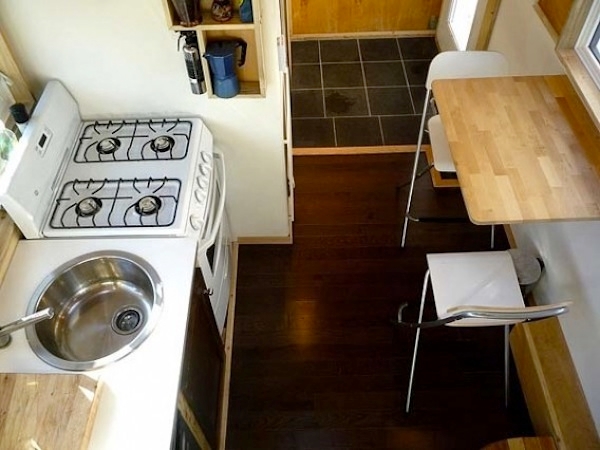 Can you see yourself living in a house on wheels? Would it be difficult for you to downsize, or would you find the experience liberating? Share your thoughts by leaving a comment below…
.