About Decoist: The Team
Decoist is a web magazine that brings you the daily bits of architecture, furniture and interior design. On Decoist we feature all sorts of ideas to make your bathrooms, bedrooms, kitchens or offices look prettier. We bring you furniture and lighting ideas, houses everyone would dream of and luxury properties that defy the world crisis.
But who's behind the blog? Here's more about our team.
Alex Ion | Editor in Chief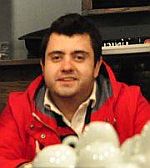 Alex started Decoist in early 2009, as a passion. With time, things have changed and Alex became more and more obsessed with fancy interiors and contemporary designs. Hence why all his attention today goes to running the magazine — deciding what gets published, ensuring that our fans on Facebook, Twitter or Pinterest are getting their daily dose of inspiration, and from time to time, writing.
Passionate to travel the world, Alex has seen quite a few places and drew inspiration from each and every one of them. When he has free time, he loves to play tennis or ski, hang out with his friends or cook some of his special dishes.
Alex has made it his missions, to push Decoist right through the top. He also vowed to never talk in third person again — although he realizes how much fun it is.
Read all articles by Alex
Follow Alex on Twitter, LinkedIn
Kate Simmons | Editor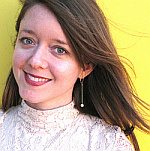 Kate Simmons is a freelance writer and design blogger with a love of all things decor. She spent her childhood writing stories and working on interior design-themed DIY projects. Kate's published writing reflects her special interest in how design has changed through the decades. Her blog Mirror80 celebrates the intersection of modern design and "recent retro" style (from the late '70s through the early '90s).
Kate enjoys styling and photographing DIY projects and tablescapes for Decoist, as well as highlighting the latest trends. When not totally immersed in a design project, she loves nothing more than spending a day in the garden, then dining on the patio after testing out a new recipe.
Read all articles by Kate
Follow Kate on Twitter, LinkedIn, Pinterest
Sherry Nothingam | Lifestyle Editor
Sherry is a blogger who loves to live her life to the fullest. She enjoys everything associated with design, décor and stylish modern trends. Born in California, Sherry has grown up on open ranches and in a wild setting, which has defined her taste for design and developed her interest in examining how structures and homes interact with the beautiful natural world around them.
With an unabated love for travel and at times obsessive passion for both fashion and shopping, she seems to spend as much time on the road as she does indoors, while continuing to take note of various contemporary decorating trends.
When not frying her brain with blogging and writing, she loves to dig into a thrilling page turner or take time to catch up with her friends and paint the city red.
Read all articles by Sherry
Follow Sherry on Twitter, Google+
Gerard McGuickin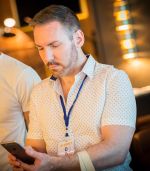 Gerard is a writer, a thinker and a modern-day gentleman living in a modish neighbourhood in south Belfast. Walnut Grey Design is his popular manifesto of good design. From Gerard's discerning perspective, design should be aesthetic, smart, honest and gratifying. Moreover, it must be for keeps.
A self-confessed urbanite, Gerard is enthralled by design in an urban context. He enjoys surrounding himself with beautiful objects and appreciates order and perfection. Everything in its place.
Read all articles by Gerard.
Follow Gerard on Twitter, Pinterest, Instagram
Andrei Toderascu | Photo Jedi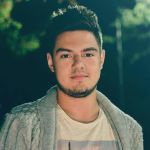 Andrei decided not to speak abut himself in second person, except for this quick introduction.
My lifestyle is all about photos. That's how you tickle imagination and become creative; that's exactly what is needed to capture a nice moment and turn it into a static moment that allows you to revisit every now and then. I like new challenges, have an active lifestyle and am shaped as a human by the surroundings that I'm in. I also like "different" and can say that I really love what I do.
My job at Decoist is attending events, meeting great designers and snapping pictures that will inspire people to make their homes more beautiful or functional.
---
To get involved with the magazine, sending us suggestions or comments, contact us -– we'd love to hear from you. We'll try to get you a response as soon as possible.