Asian design is arguably one of the most popular styles that is currently making the rounds. With interior designers borrowing generously from the many inspirational and often Zen-like elements of this style, it is probably the perfect time to take a look at some remarkable inspirations that will point you in the right direction. In reality, the Asian style is a fusion of several different elements from across the region. It is often interpreted as a theme that is largely dominated by Japanese and Chinese influences. At times, the odd Indian motif sneaks through.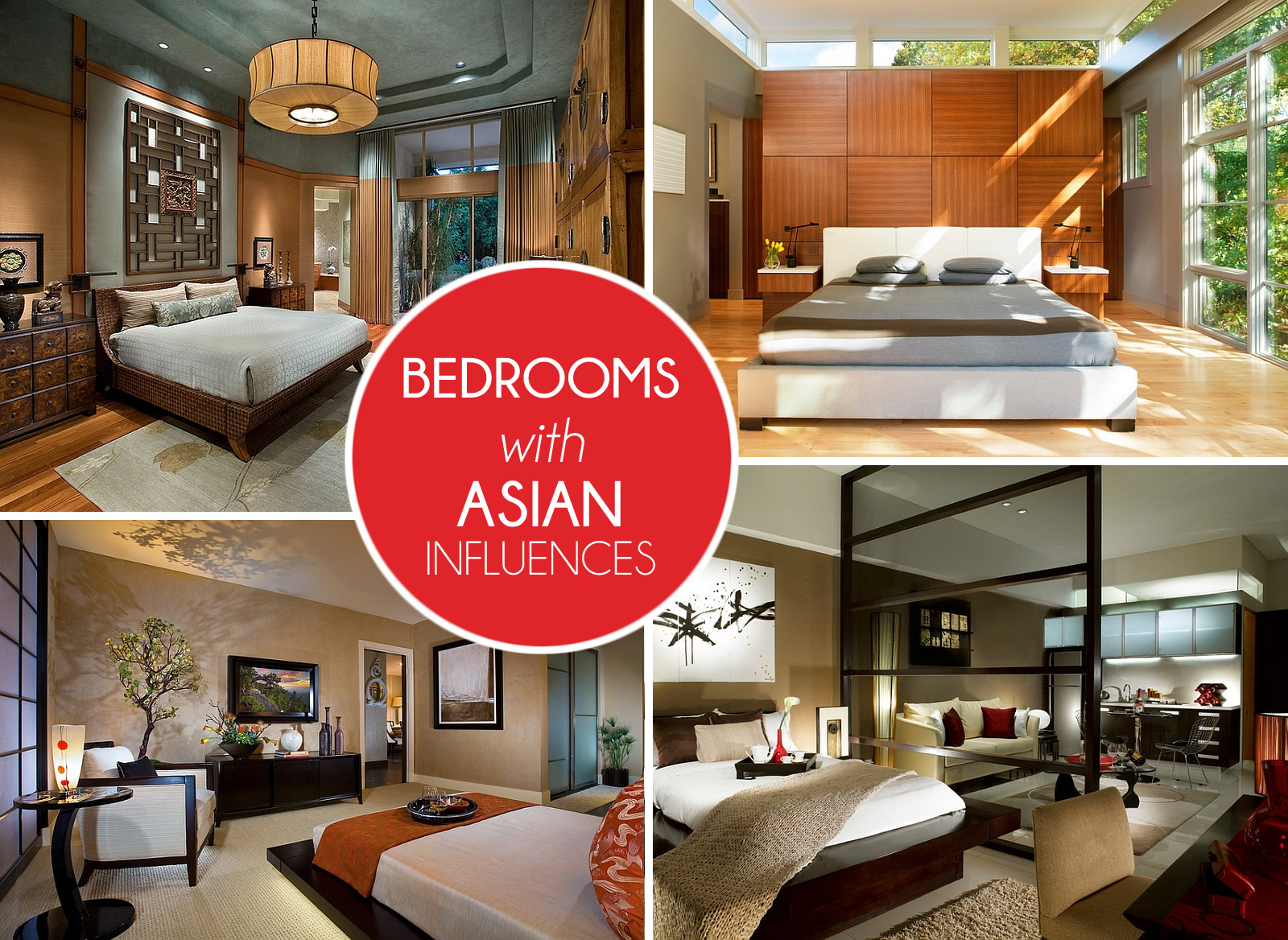 With Asian-themed interiors generally evoking images of soothing tranquility and peaceful calm, the bedroom is the best place in the house to try out this organic yet modern look. The many magical bedrooms on display today range from the rich and the ravishing to the minimal and the understated. So flip through to conjure up and create your own exotic escape right at home –
Distance has little relevance in the modern world, where inspiration travels at the mere click of a button. Filled with soothing ambiance and organic textures, the many design mysteries of the Far East are just starting to be unraveled by contemporary homeowners. And what better place to start this journey from than your own personal sanctuary!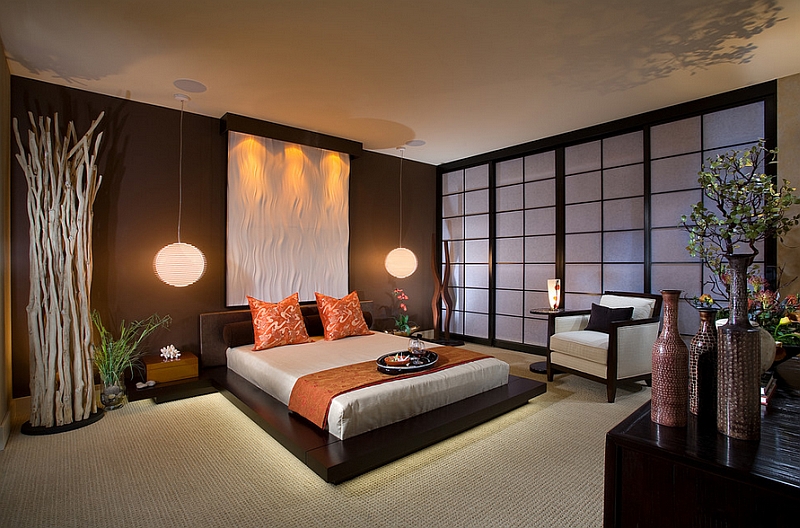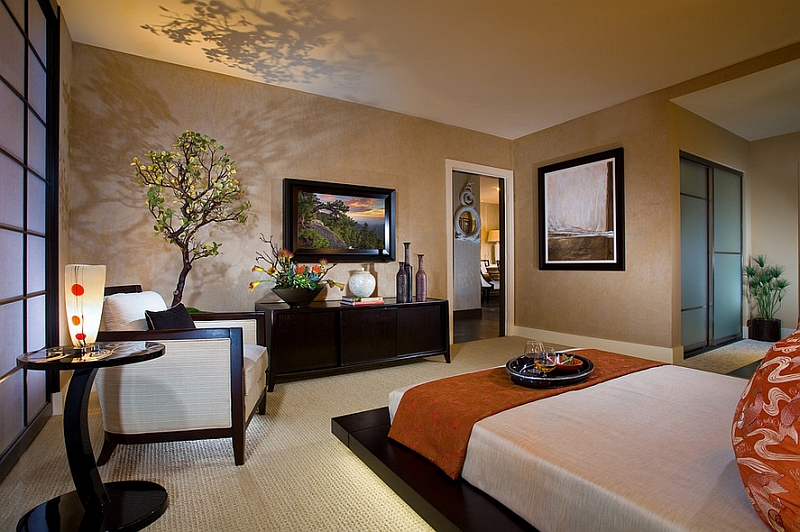 by International Custom Designs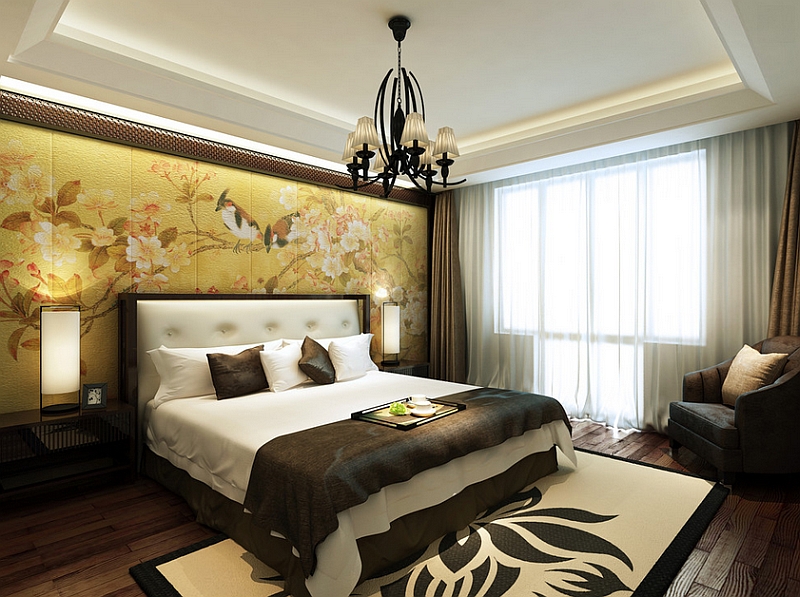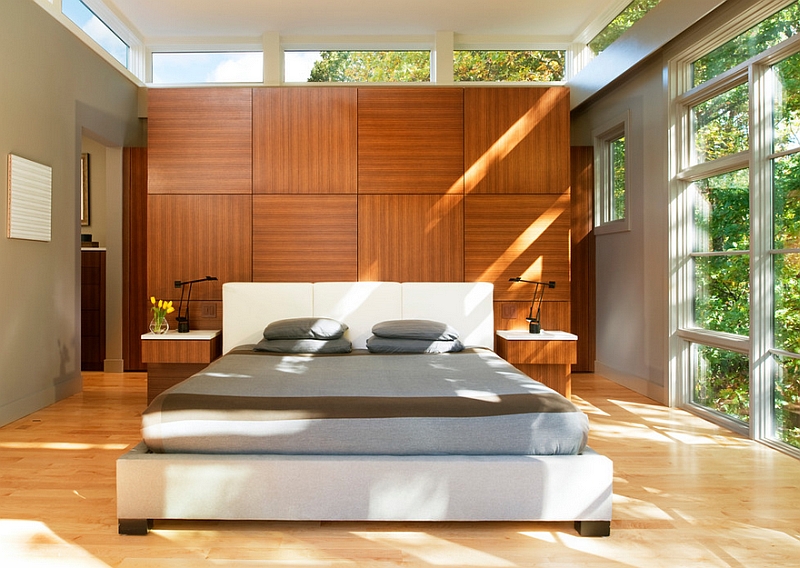 by Moore Architects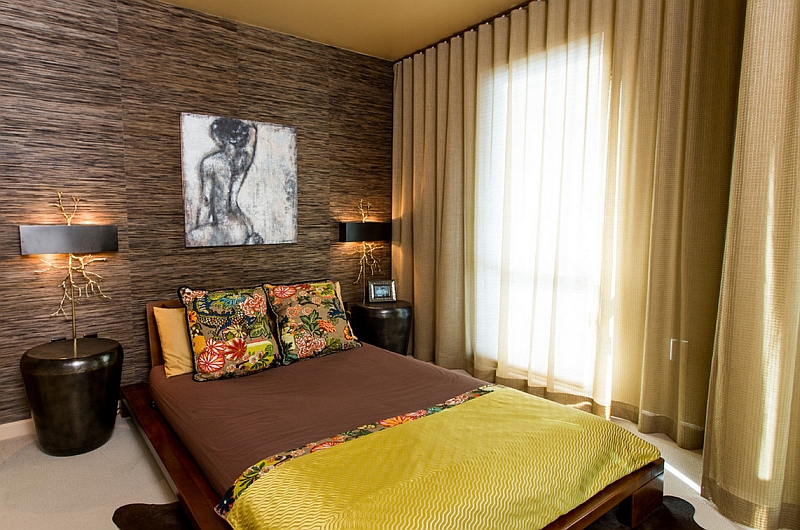 by Olive Juice Designs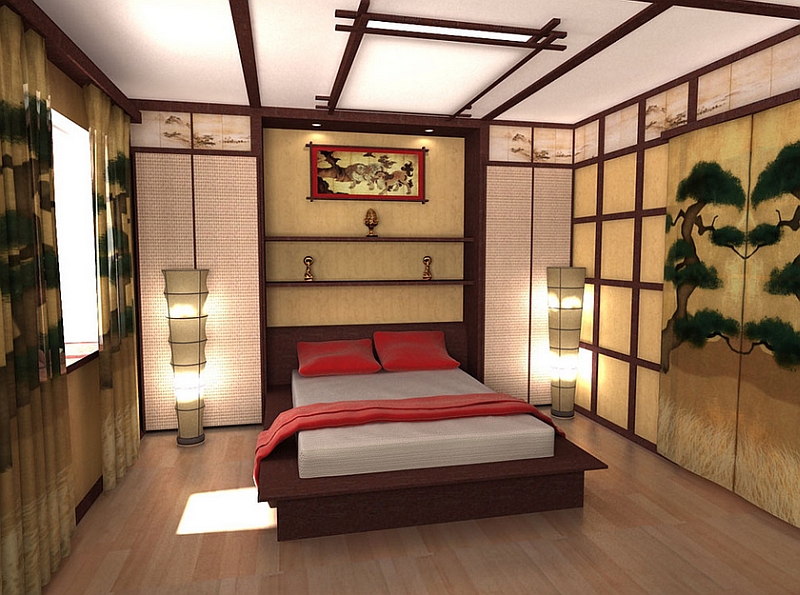 by strelka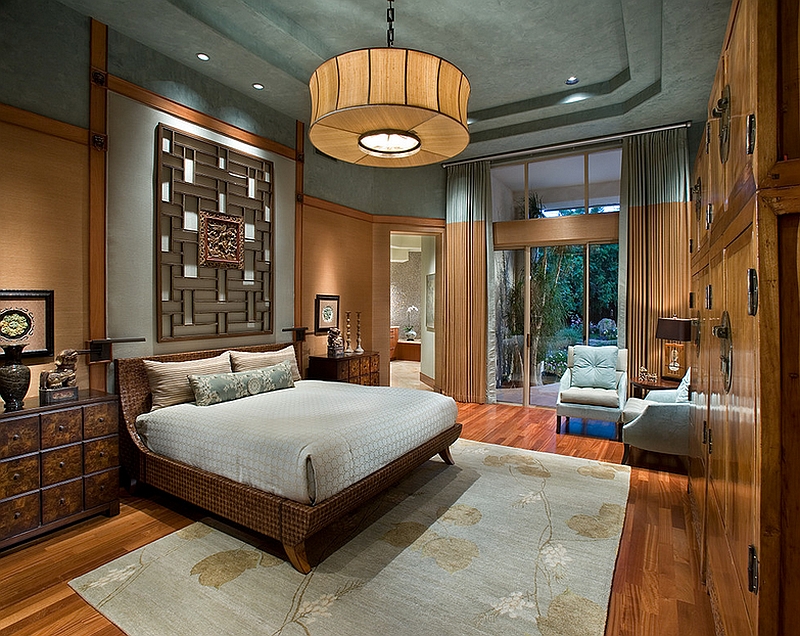 by IMI Design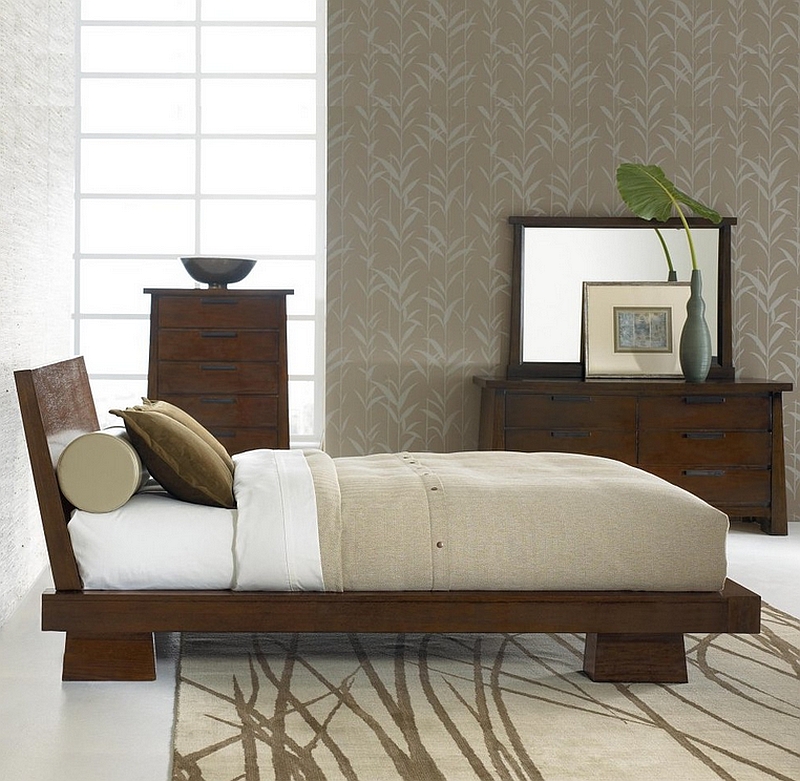 by Hayneedle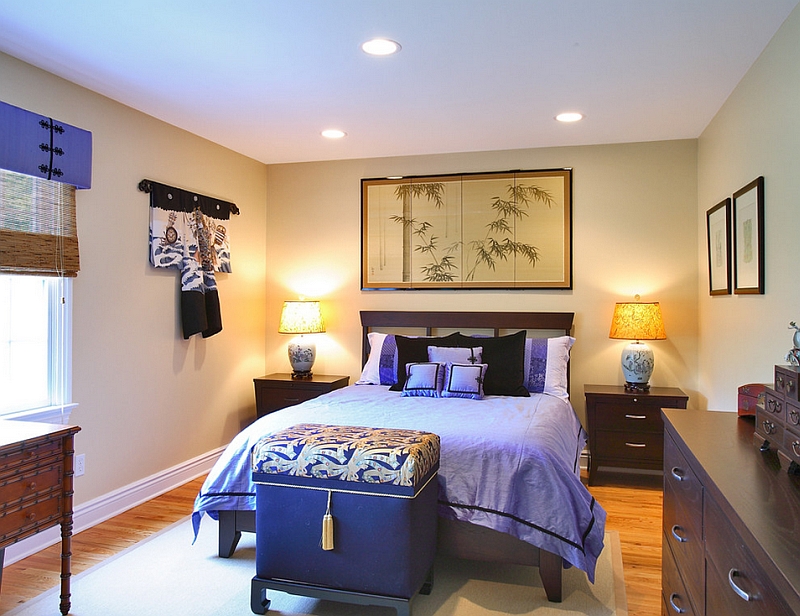 by Olga Adler
Rich and Energizing Color
The general perception regarding Asian design is that it only involves neutral hues and natural tones. That is an idea largely dictated by the popularity of the Japanese design style. Look beyond it, though, and there is plenty of color to be found. Chinese interiors are full of plush golden yellows, sweeping artwork that is filled with elaborate scenes and lovely patterns and rich purples that combine to create a cozy and lavish bedroom. Red is another dominant color in the Asian-style bedroom. Fiery reds induce plenty of passion and seem like the perfect choice for those looking to create a romance-ready bedroom!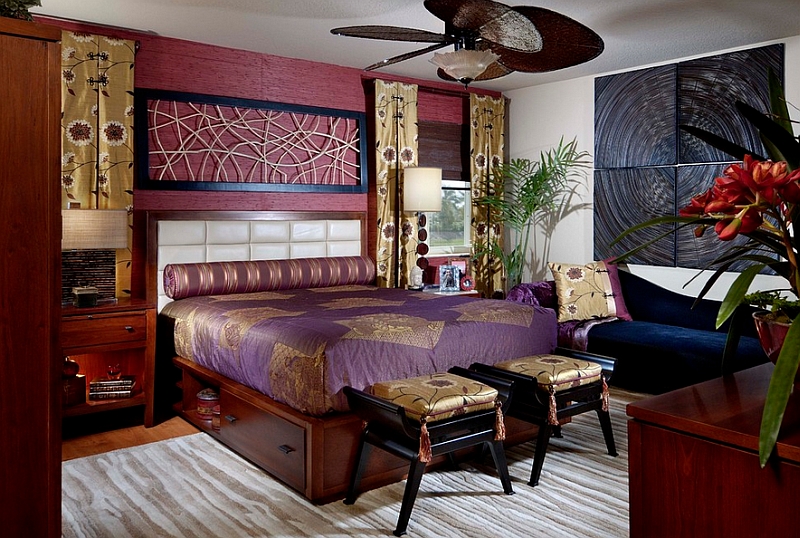 by Myriam Payne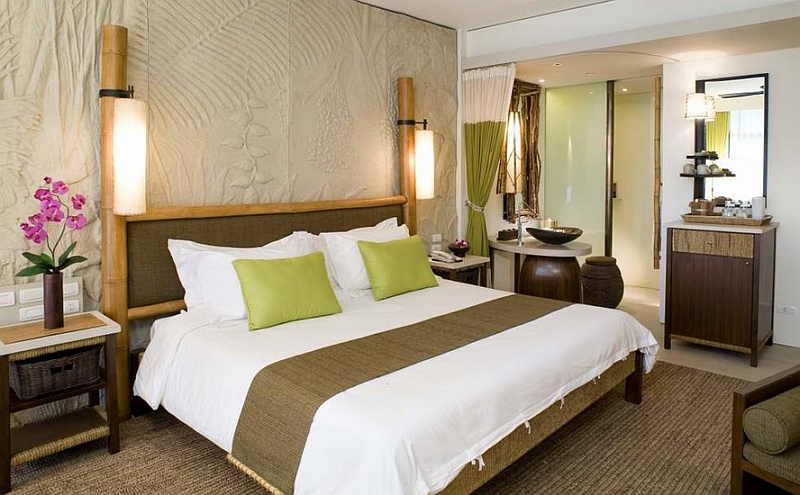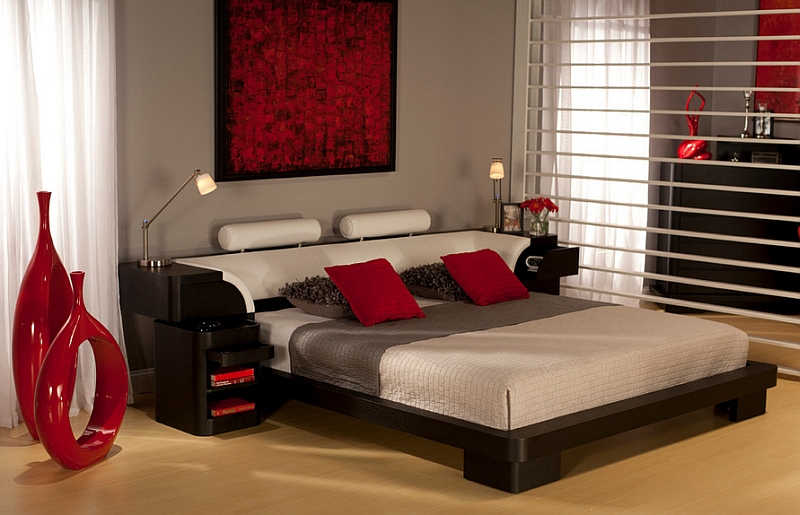 Modern Asian-themed bedrooms also offer a color spectrum that goes beyond the traditional gold, purple and red hues. Hot pinks and tangy oranges are also starting make their presence felt in Asian-style bedrooms. These look especially appealing in girls' and teens' bedrooms that demand something beyond the mundane.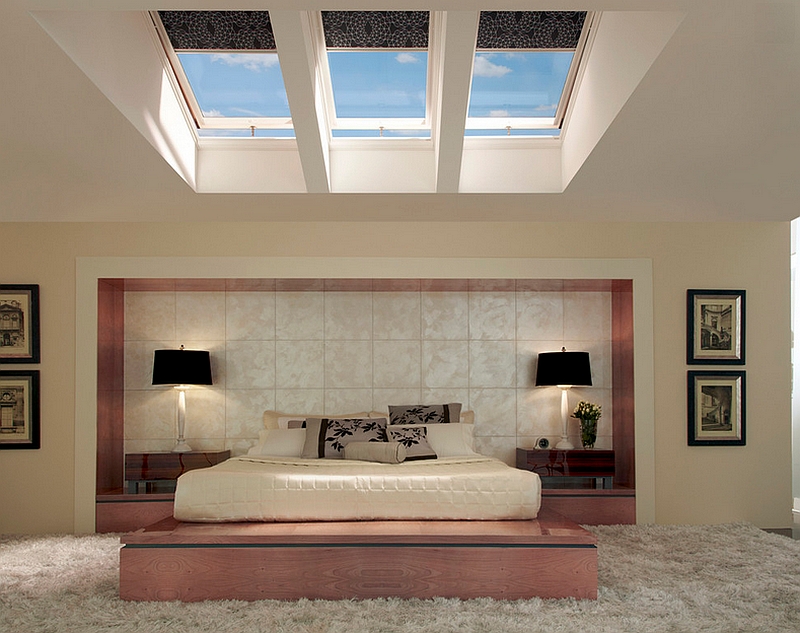 by Velux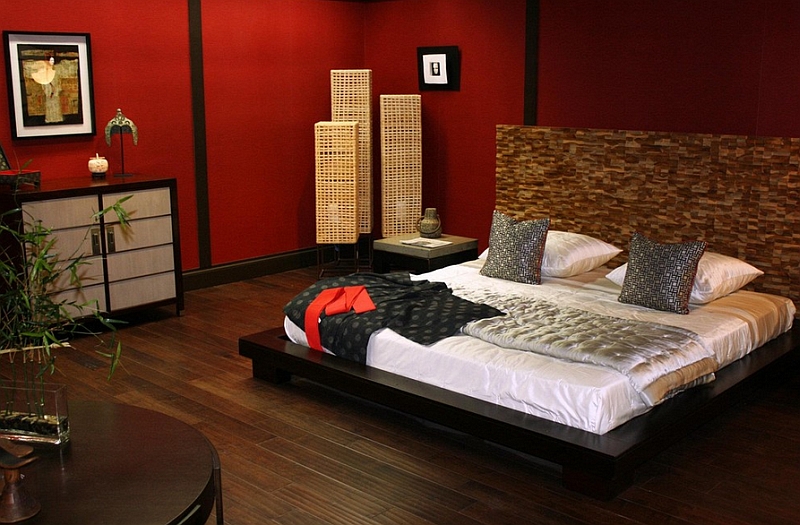 by Dawn Elise Interiors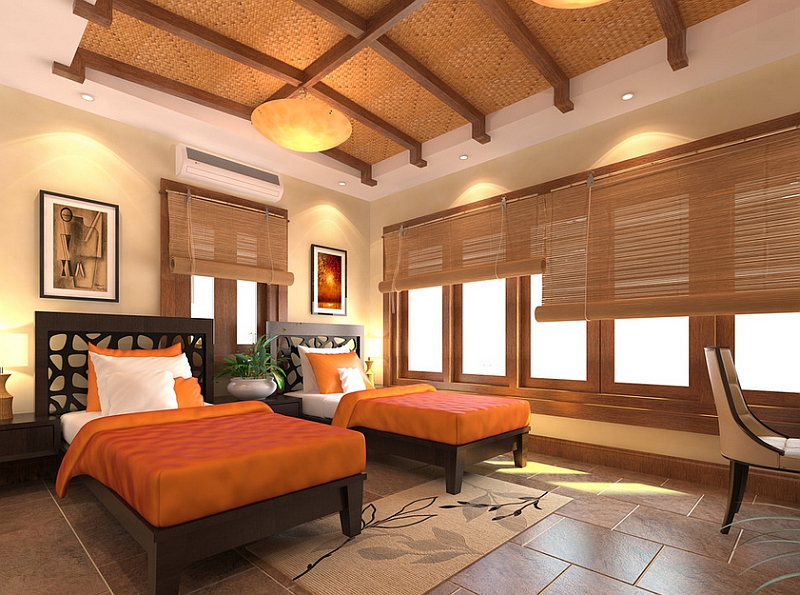 by 3DArchPreVision
Stoic browns coupled with bright silver accents are ideal for the contemporary bachelor pad bedroom with an oriental vibe. Bachelor pads are no longer just poorly put together spaces that survive with the bare minimum. The Asian style gives these trendy hubs a sense of uniform style and ample sophistication.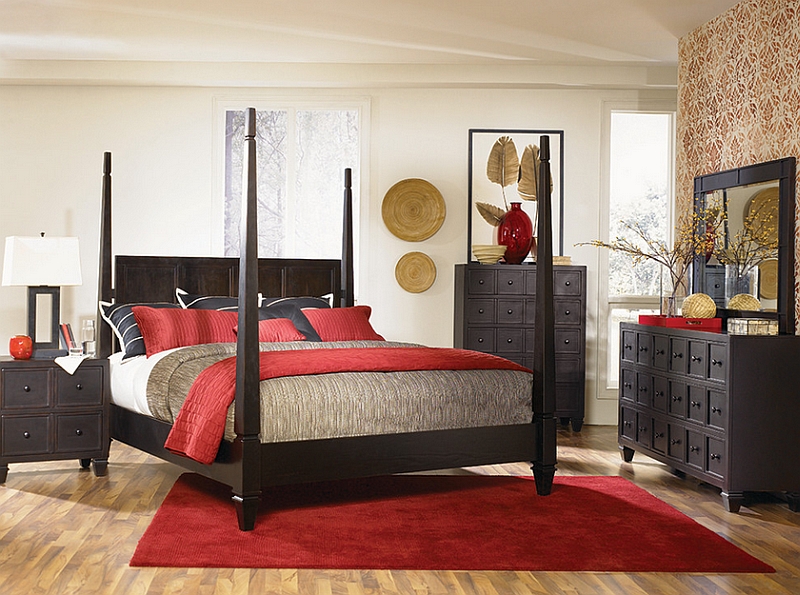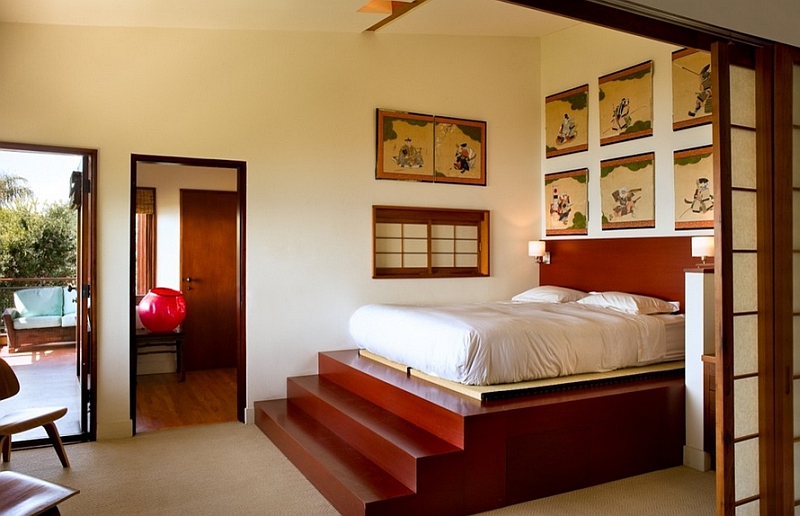 by Tracy Murdock Allied ASID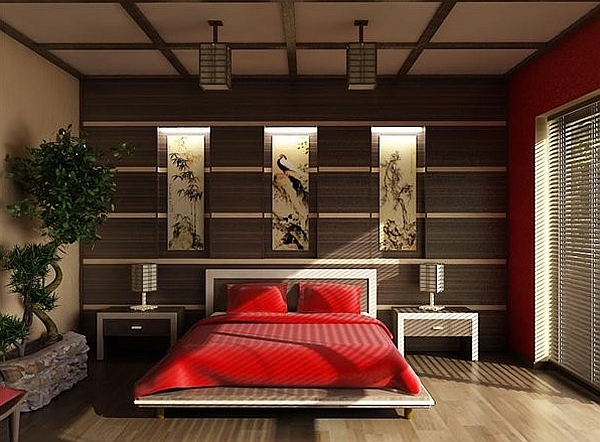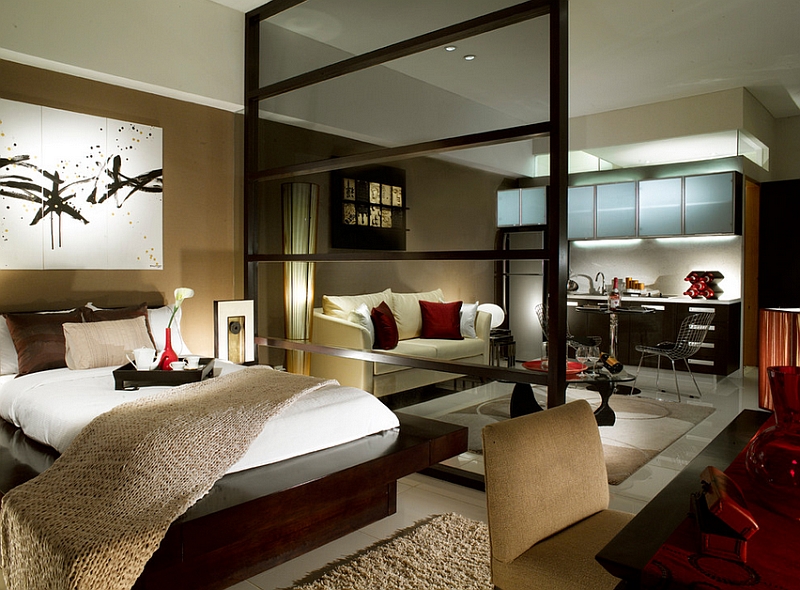 by ILLY DESIGNS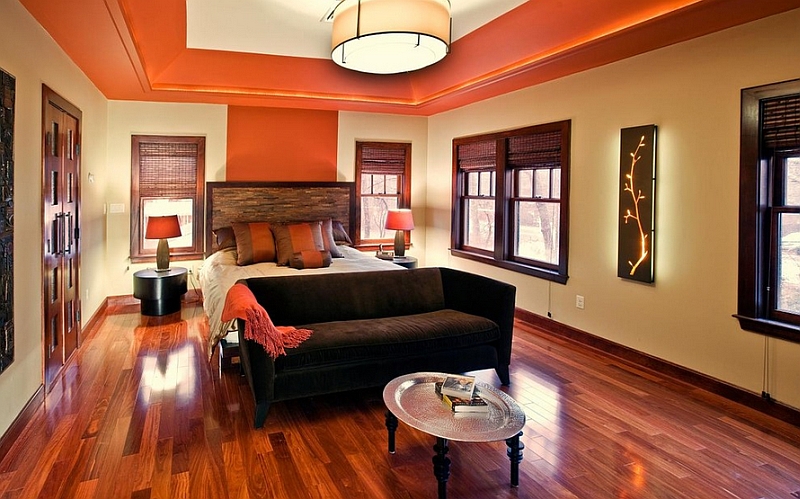 by CHIC Redesign
by Avalon Interiors
Minimal and Organic
The Asian style has always been intricately related to nature and an inherent balance of the various elements in it. This is precisely why gorgeous water features, Koi ponds and rock gardens are such an important part of Oriental homes. Even the ancient design philosophy of Feng Shui reinstates this simple fact. Since the bedroom is a place to rest, relax and rejuvenate, it makes plenty of sense to usher in this therapeutic ambiance in a modern, minimal manner. If you are looking for a bedroom that is both sleek and sustainable, then it is best to stick to Japanese-inspired decor, which is far more nature-centric than any other Asian design style.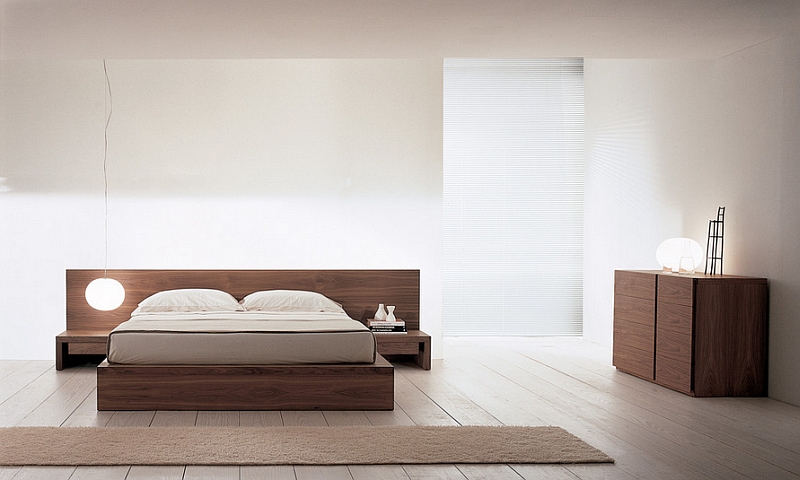 by Usona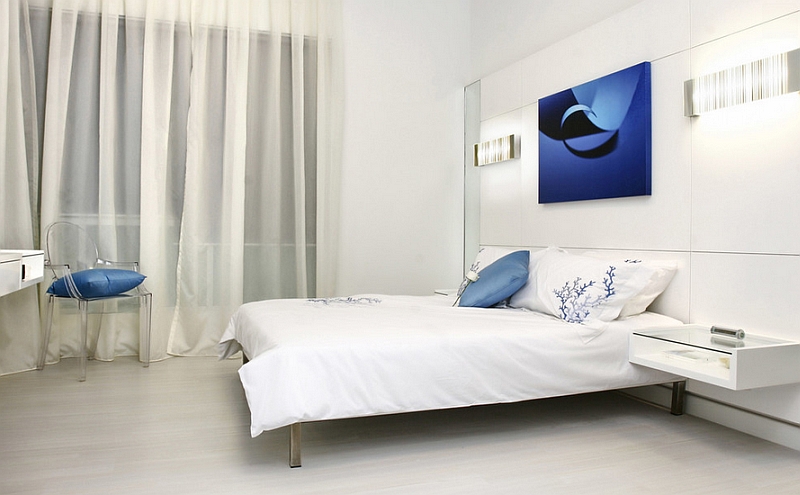 by Kamal Preet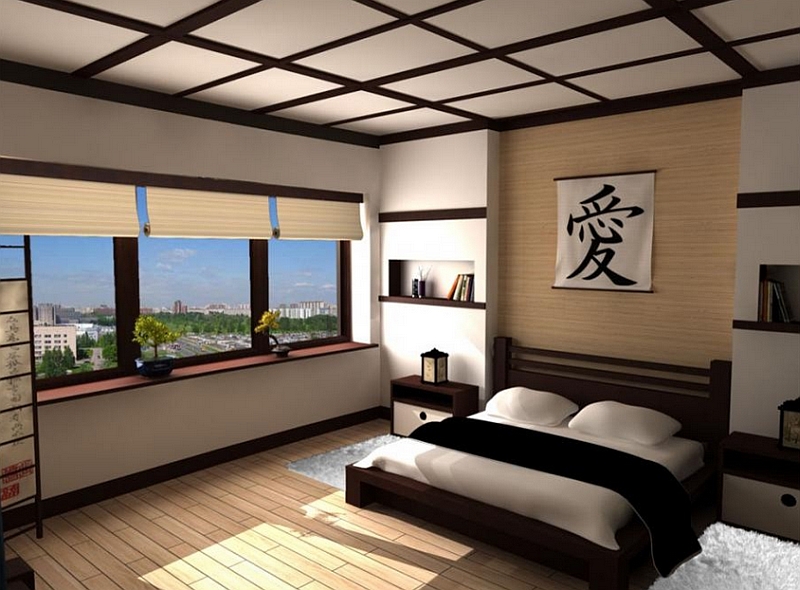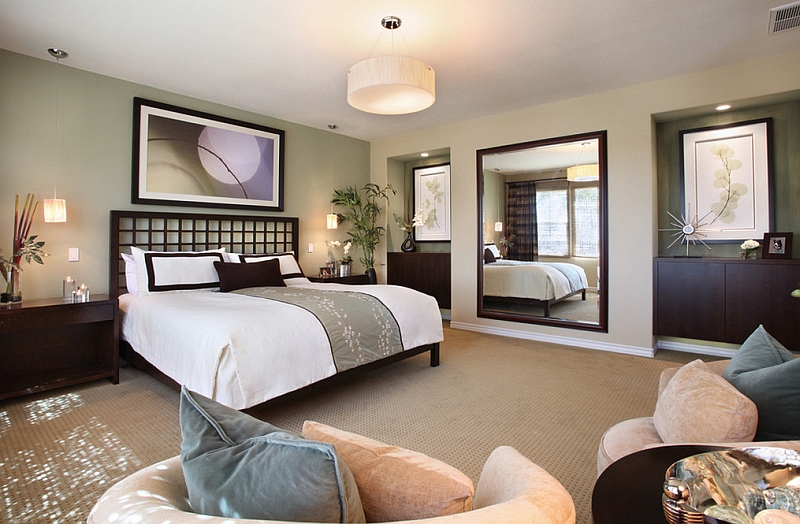 by International Custom Designs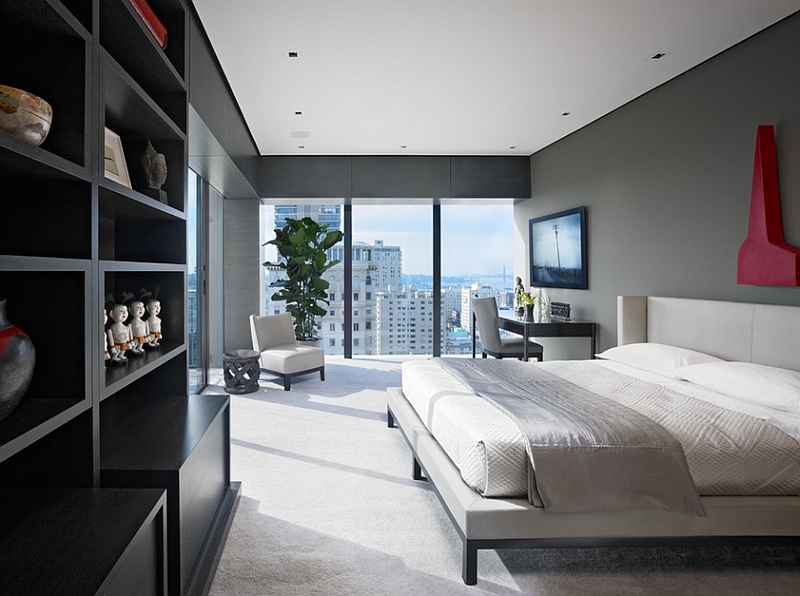 by Zack de Vito Architecture + Construction
Bamboo blinds, shoji screens and lovely wooden decor help in giving the room a more organic and inviting appeal. The presence of a potted plant indoors is another basic design element that brings both freshness and vitality to the bedroom. This is especially true in the case of those compact city lofts and studio apartments that seem to be filled with glass, concrete and stone.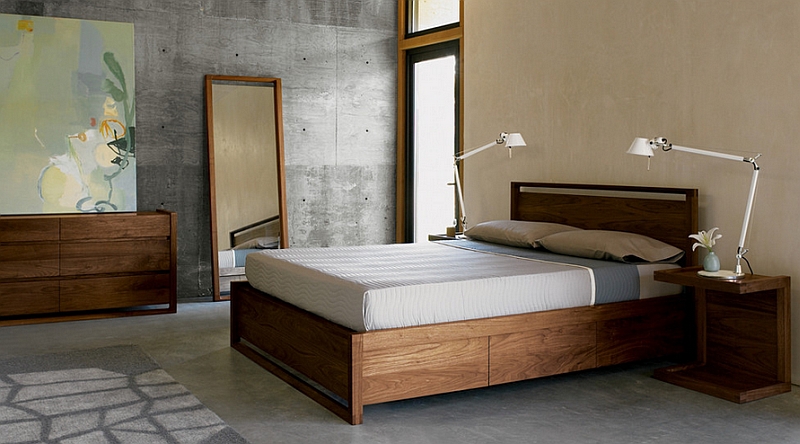 by Design Within Reach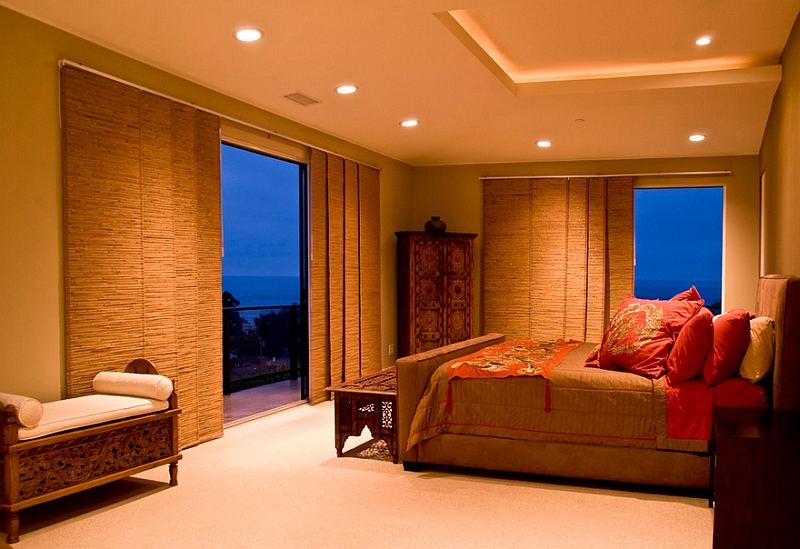 by VML Design & Lighting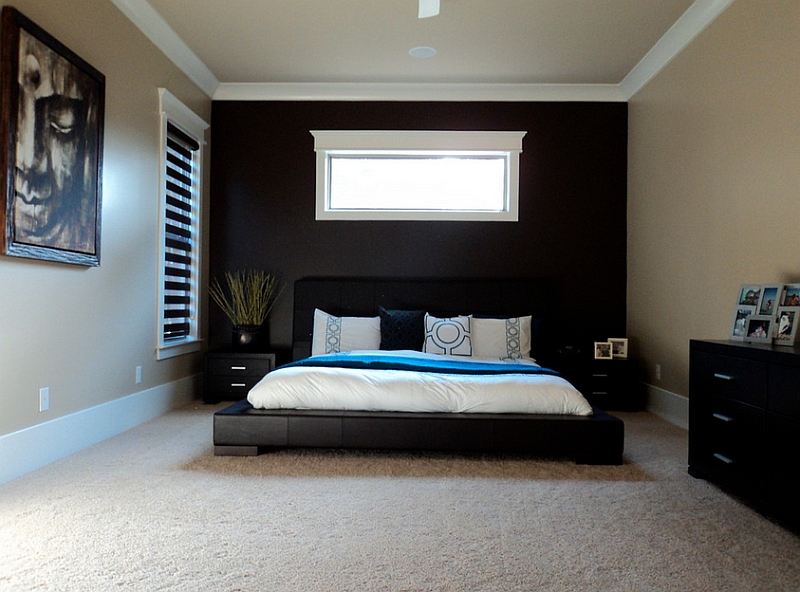 by Sonya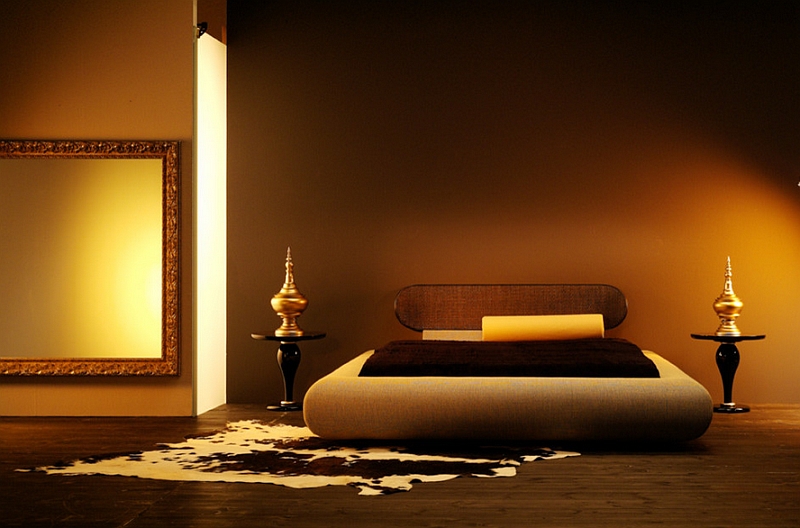 by Imagine Living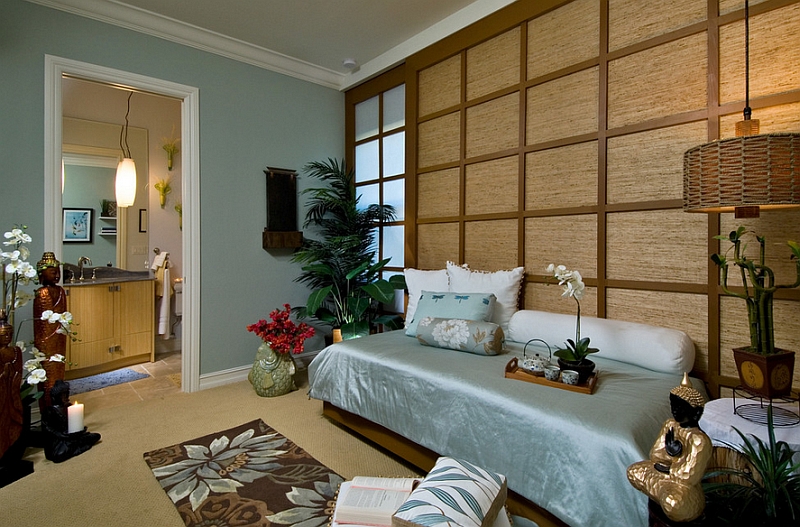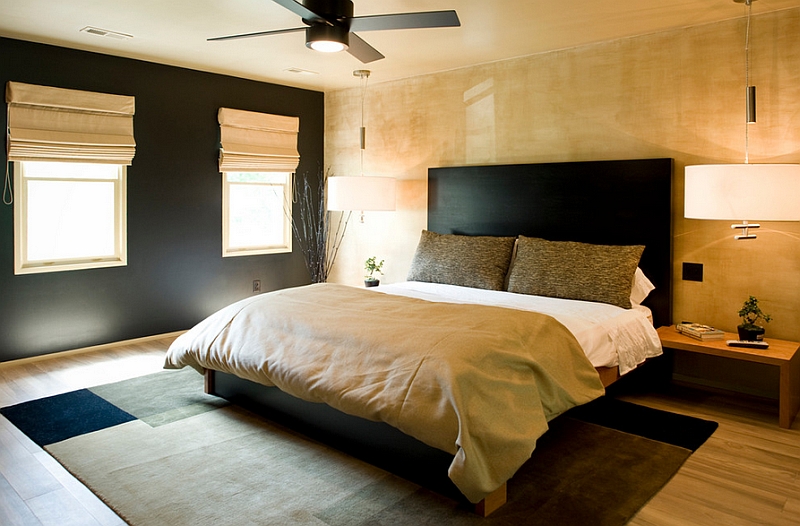 by Just Jill! Interiors
Oriental Decor and Accessories
There are many among us who are a touch scared about committing to a new design style or color in one sweeping stroke that instantly changes the entire room. Asian-themed decor, drapes and accessories come in handy for those looking to overcome this initial fear of trying out something new. Just add a lovely Chinese vase or a simple statue of the Buddha in that serene little corner to get started. If you are comfortable with the new look, then you can expand outwards and switch out the old theme for a vivacious new look.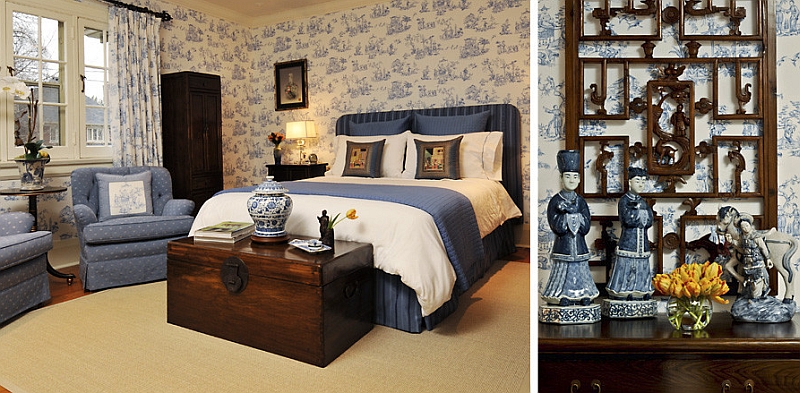 by Sheree Stuart Design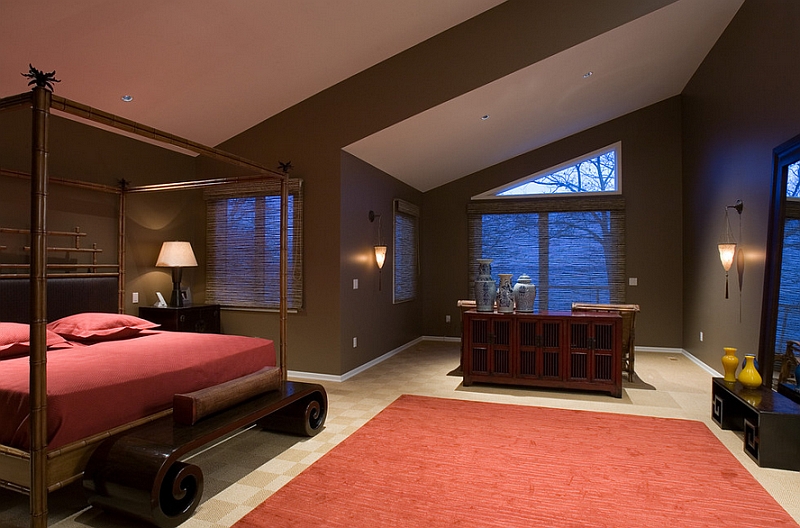 by Nora Schneider Interior Design
Once you are confident about adopting the Asian style, you can go out and shop for that vintage chest in lacquered red or that amazing bench at the foot of the bed that seems to borrow from Japanese design. Remember that such lavish pieces demand both care and commitment. Once you have them in place, swap out the existing drapes and sheets for some luxurious silk, or even velvet accent additions that truly capture regal oriental appeal.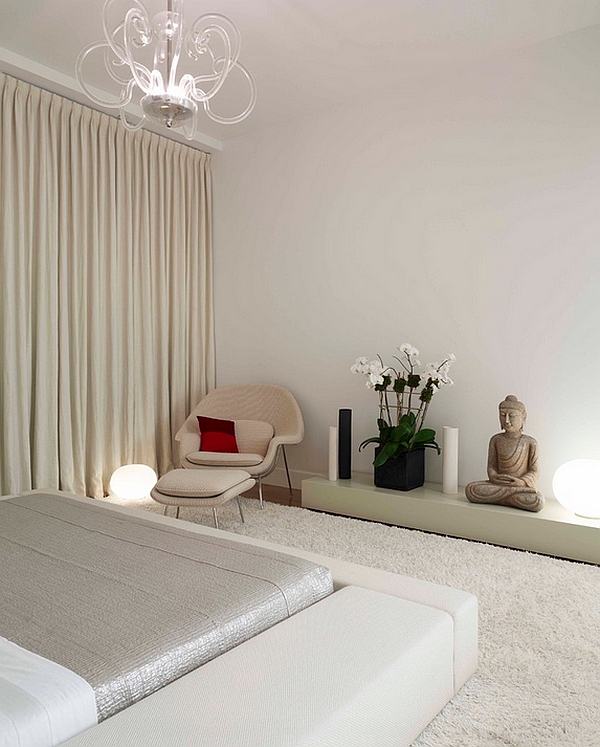 by West Chin Architects & Interior Designers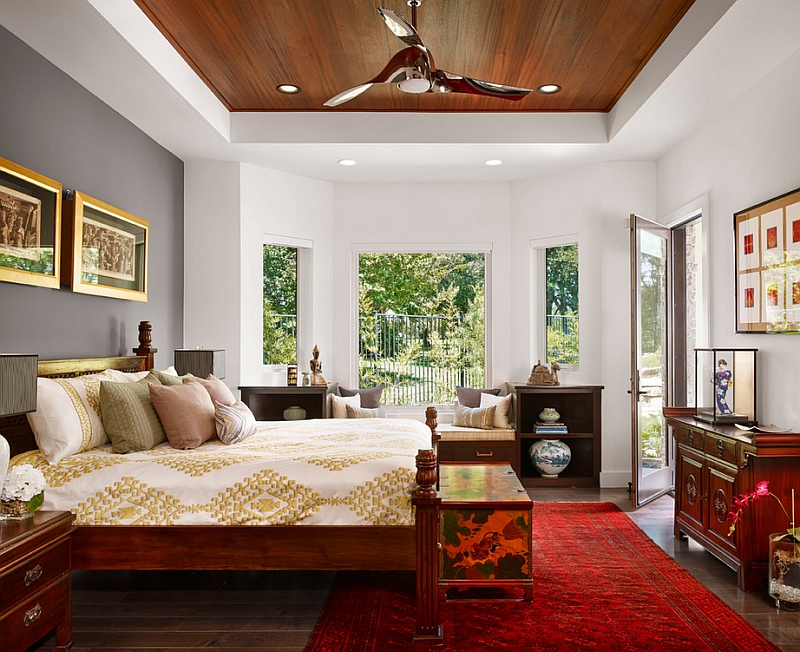 by Spaces Designed, Interior Design Studio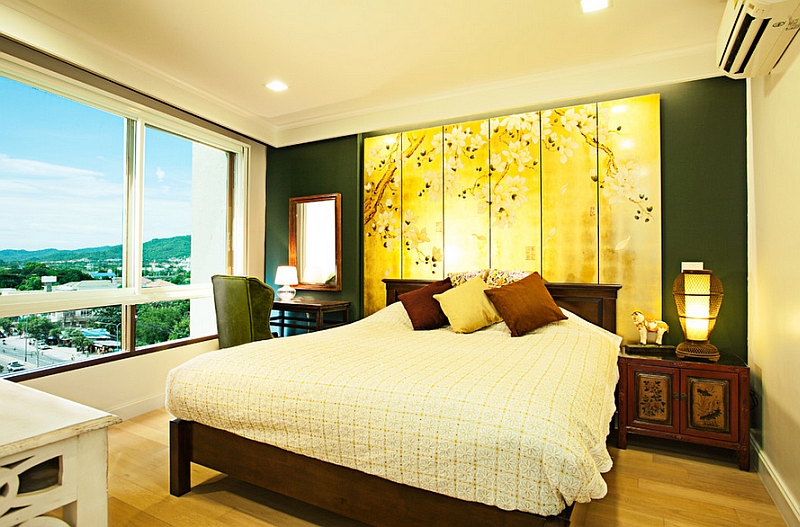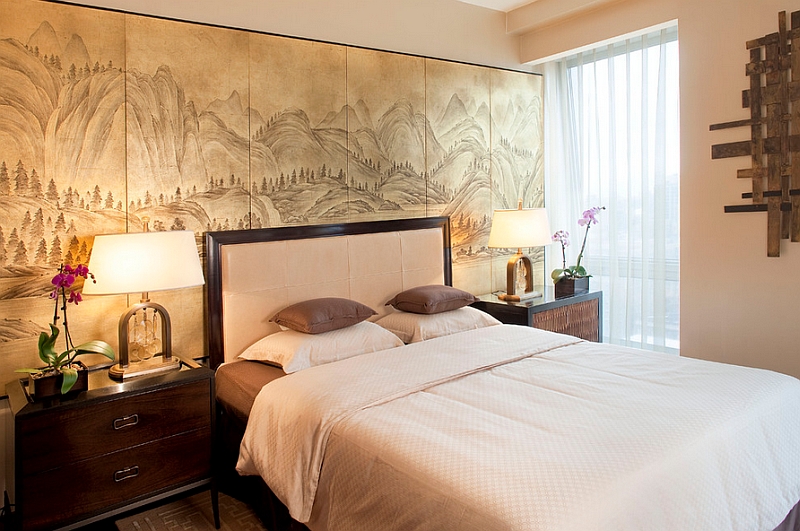 by FAVA DESIGN GROUP
Painted Chinese screens, scrolls and wall art provide instant focal points that easily bring home the Asian theme and also act as the perfect fillers for the space above the headboard. These engaging and mesmerizing pieces of art often elevate the appeal of a room instantly and anchor the theme with ease. Get the right painted screen, and the rest of the room can be built around it using decor and fabric in complementary shades.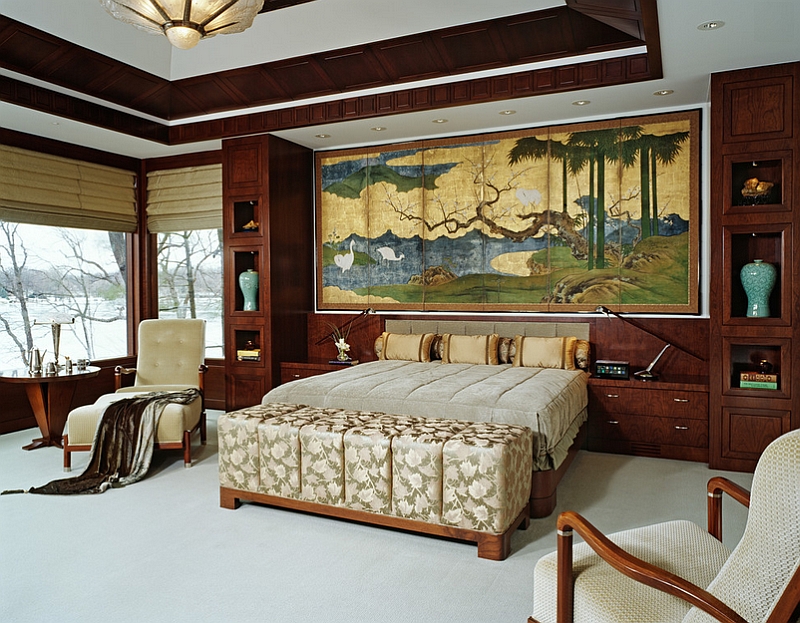 by DesRosiers Architects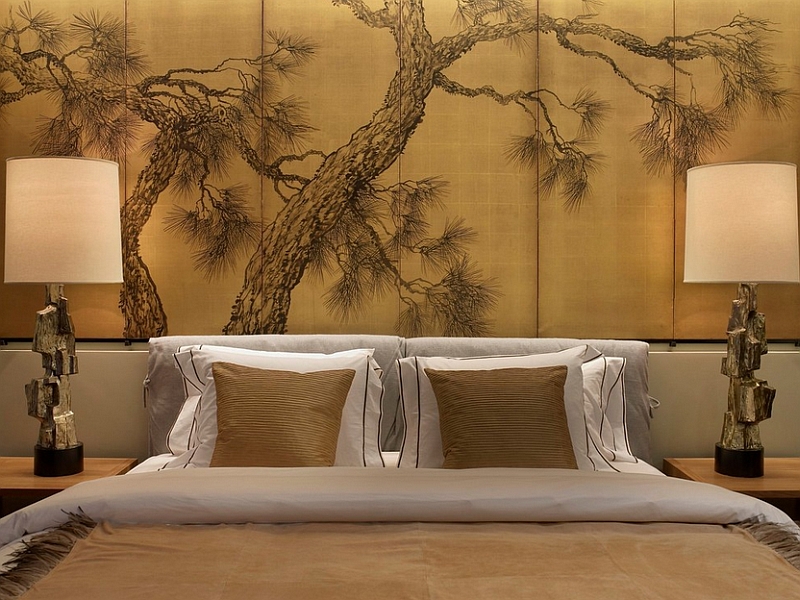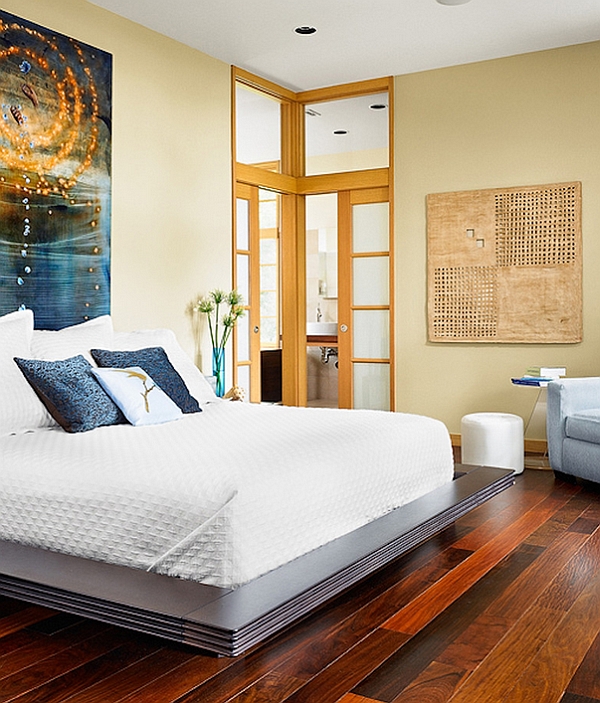 by Webber + Studio, Architects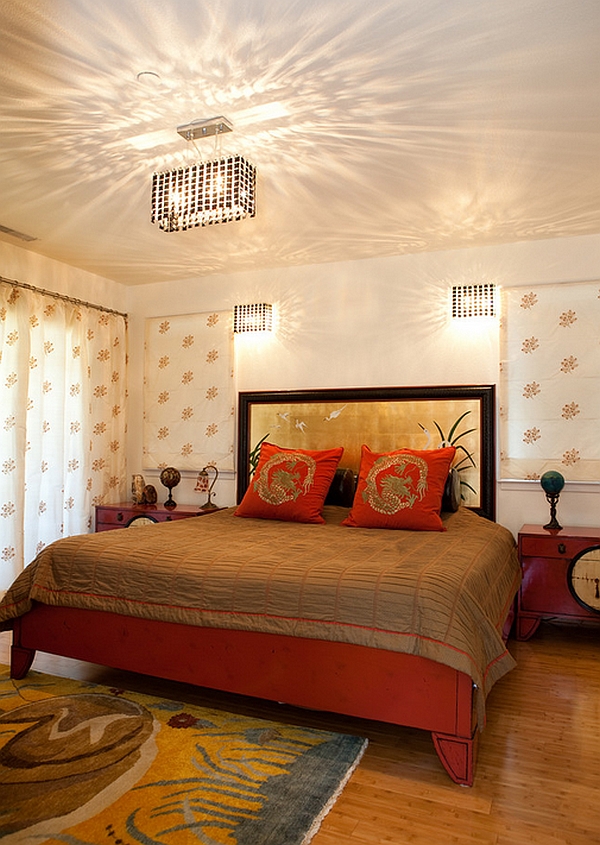 by Niki Interiors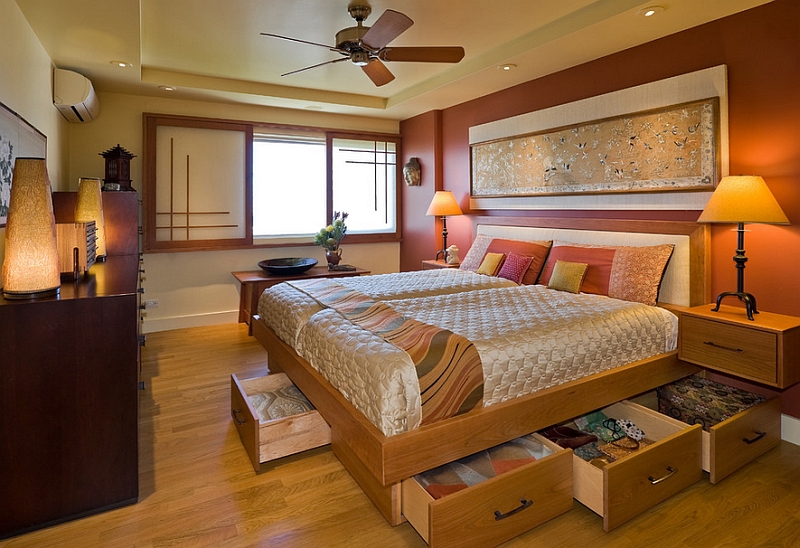 by Archipelago Hawaii Luxury Home Designs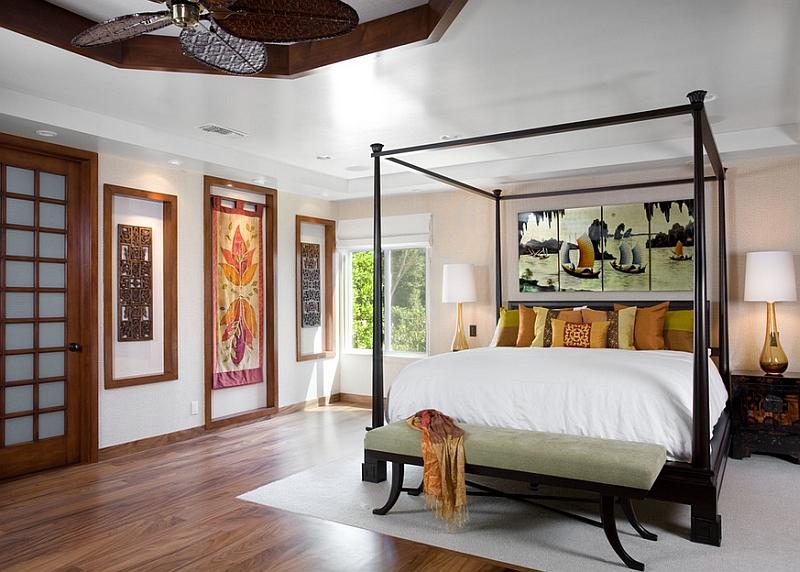 A Fusion of Styles
We at Decoist have always encouraged our readers to think beyond the usual and experiment with an eclectic and individual blend of styles that fits the specific needs of the house. Borrowing from the Asian style is no different either. If you are not too keen on committing to the style fully, then borrow a couple of cool elements that you love the most. Combine them with your own eclectic, contemporary or even industrial bedroom to create a fusion of styles that is truly global! As we have alluded to earlier, the Asian theme itself is an amalgamation of several different cultural and traditional elements. So, feel free to mix and match; but with care, of course!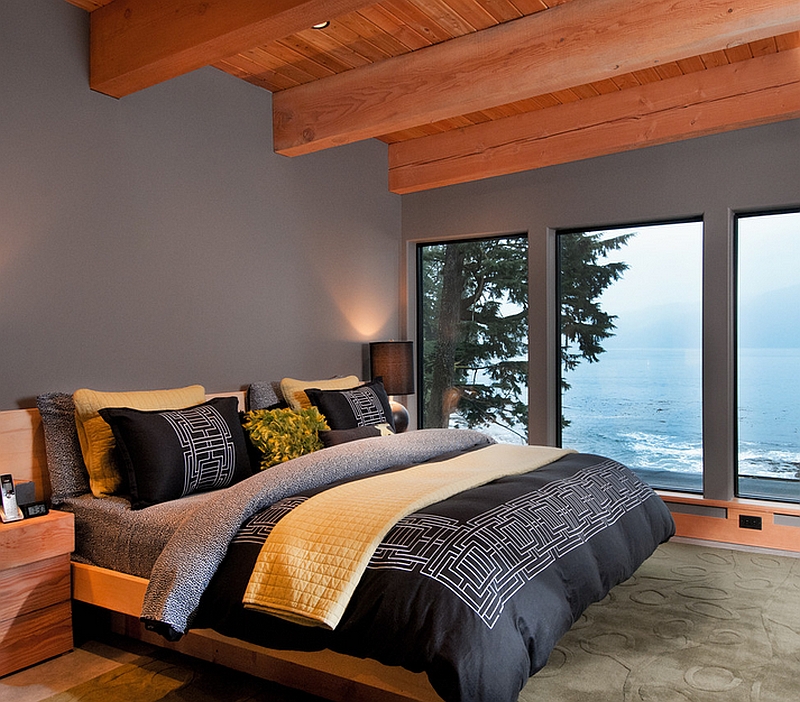 by Leanna Rathkelly Photography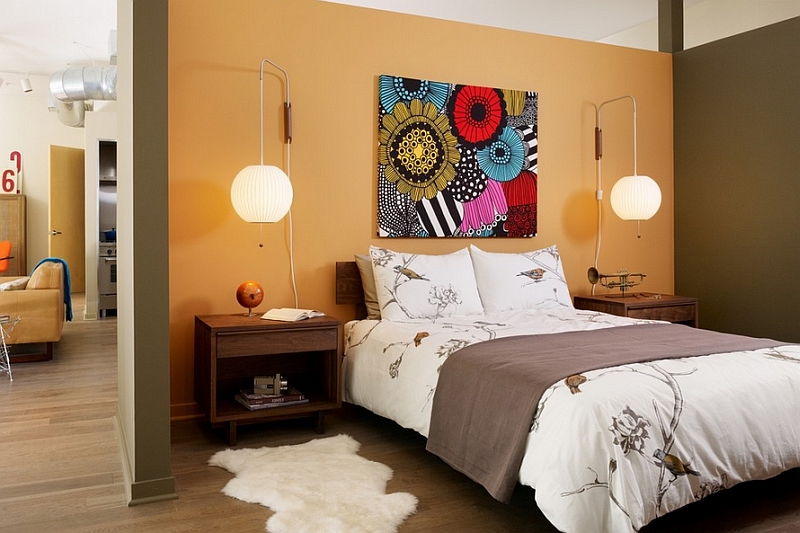 by Incorporated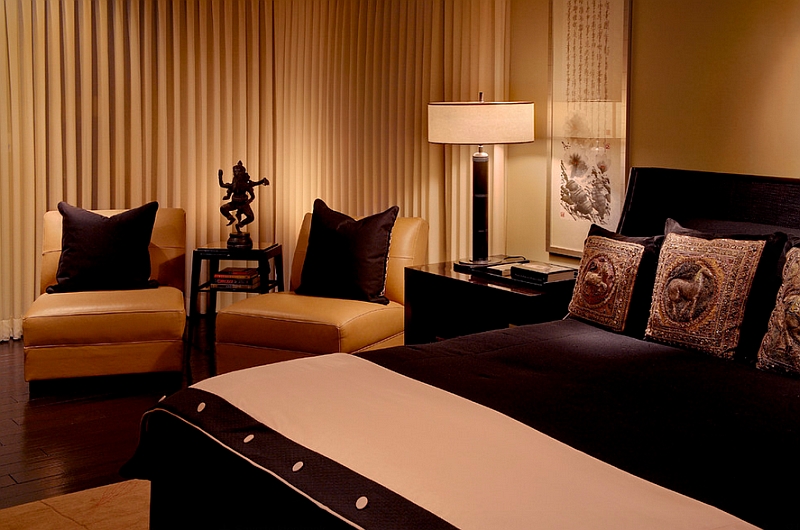 by Fannin Interiors
Some of the cool bedrooms on display in this section successfully blend Asian design influences with themes that range from the lush tropical to the stripped-down chic industrial. Traditional Indian motifs and accessories also blend well with the more Far Eastern backdrop, as both the cultures seem to share plenty of common design elements. While Indian artwork is far more ornate, the design becomes more minimal as you move eastward.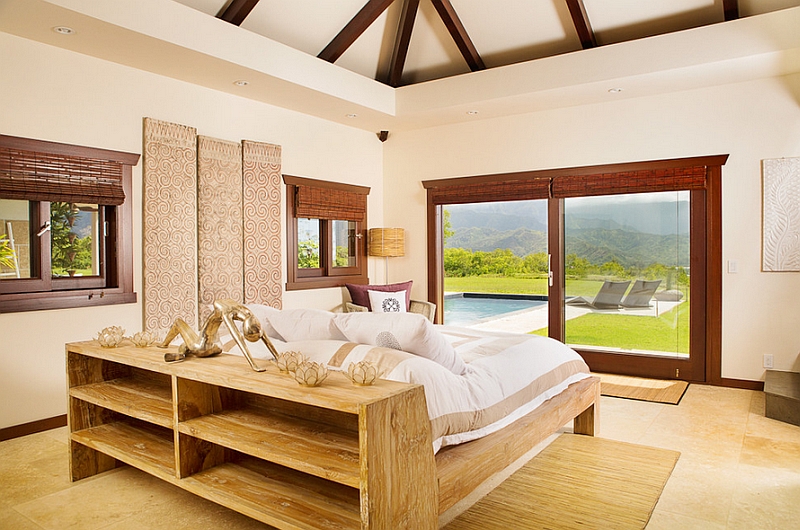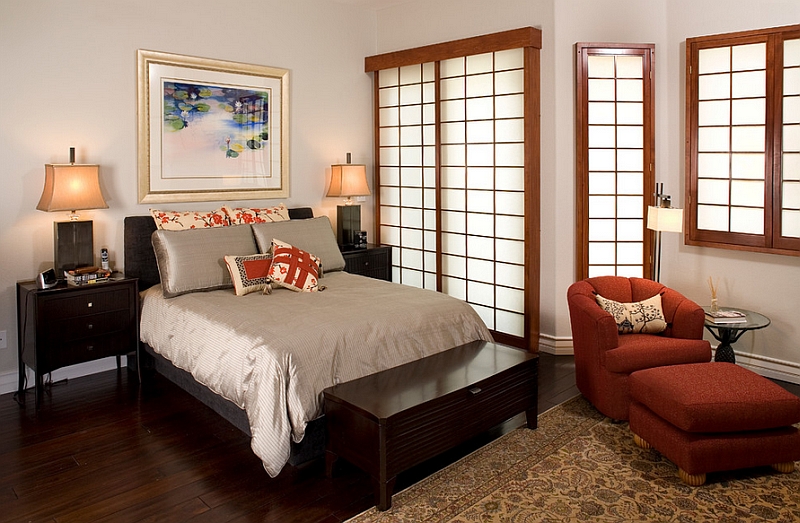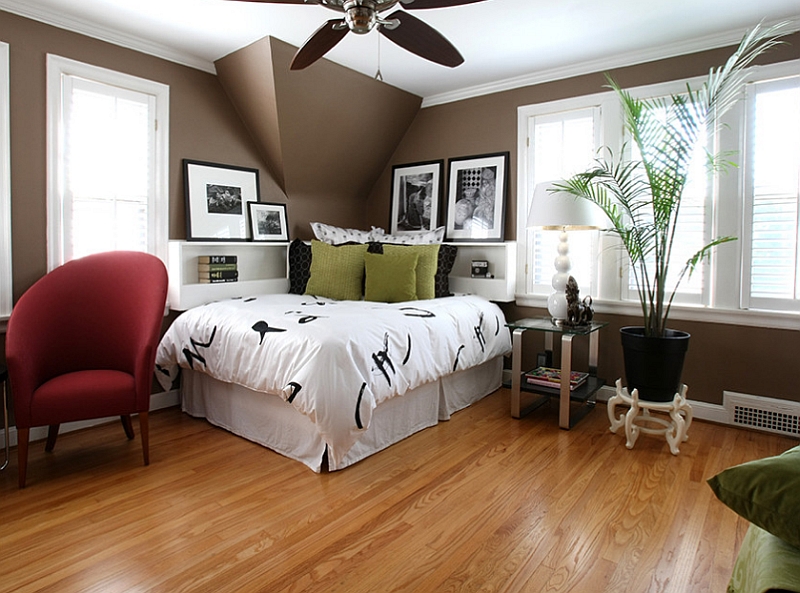 by Drew Alan Designs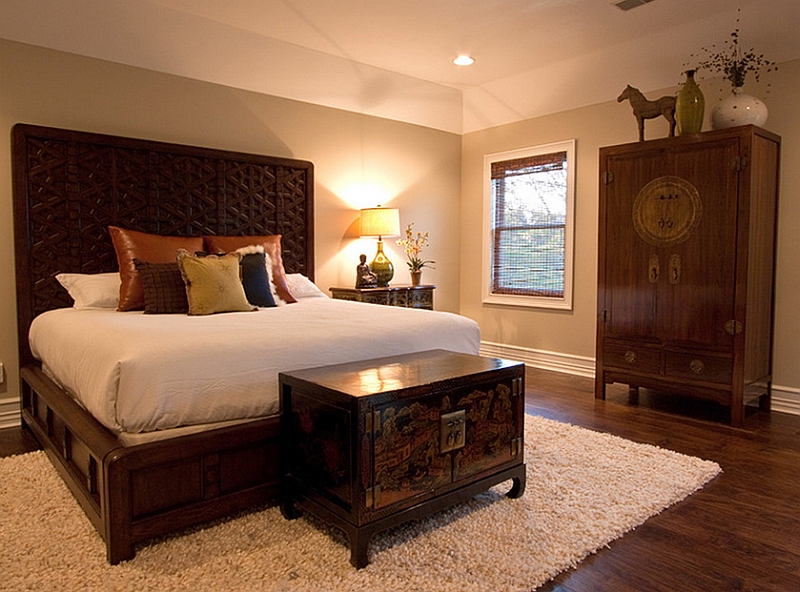 by Laura Potter Designs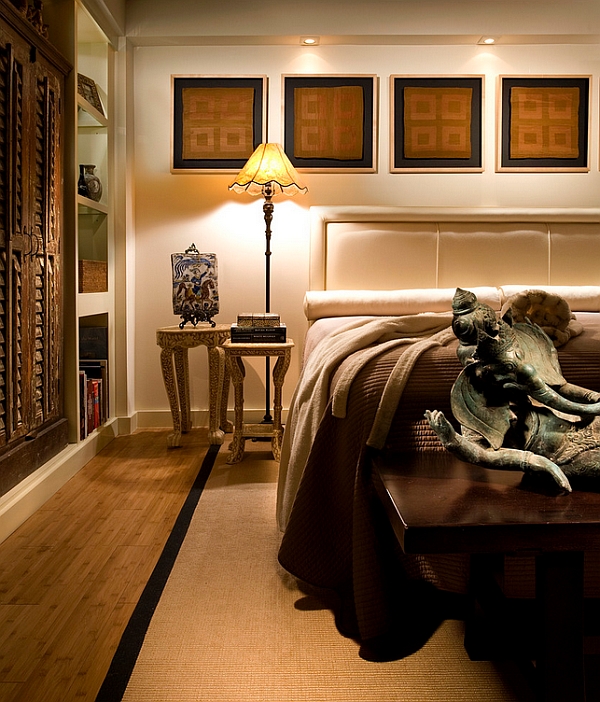 by Craig Denis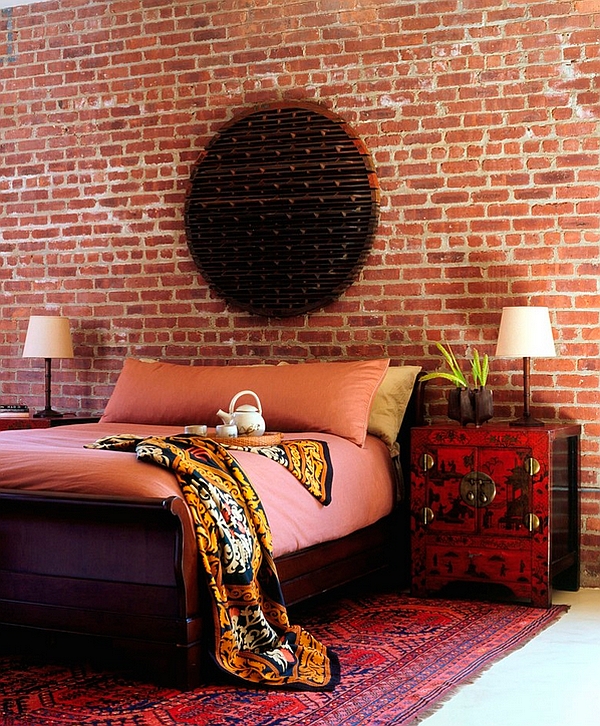 by Amy Lau Design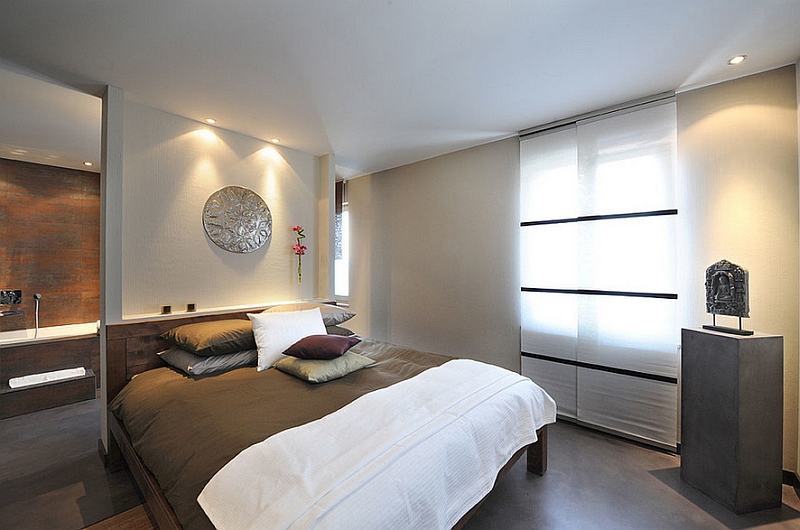 by ArtCompose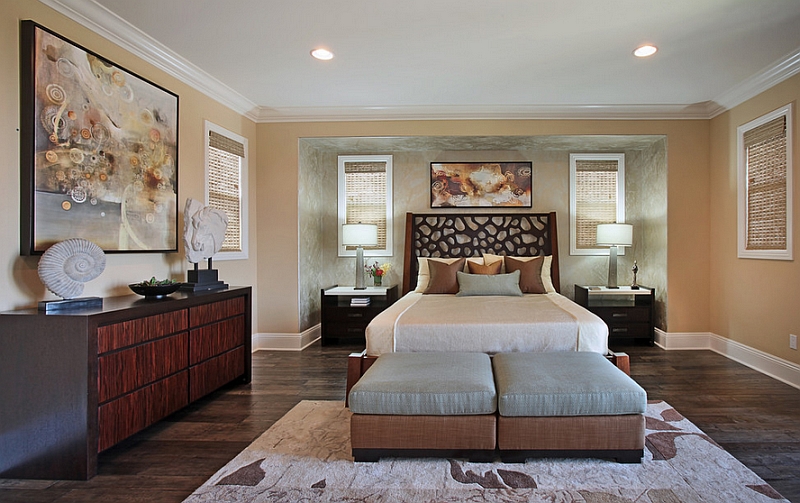 by International Custom Designs
Sculptural Lighting is the Key!
One aspect of traditional Japanese design that made its way into our homes long before we ever realized its growing influence is the magical 'paper lantern'. Lighting installations that mimic Japanese paper lanterns have been around for decades, and we have been gleefully adding them to our living rooms and kitchens ever since. Now is the time to go a step further and replace those boring, old bedside table lamps with sculptural pendants that will truly complete the Asian-inspired bedroom. One of the first creators of such 'east meets west' designs was the iconic Japanese American artist Isamu Noguchi. His many lamps still hold their own in any contemporary space.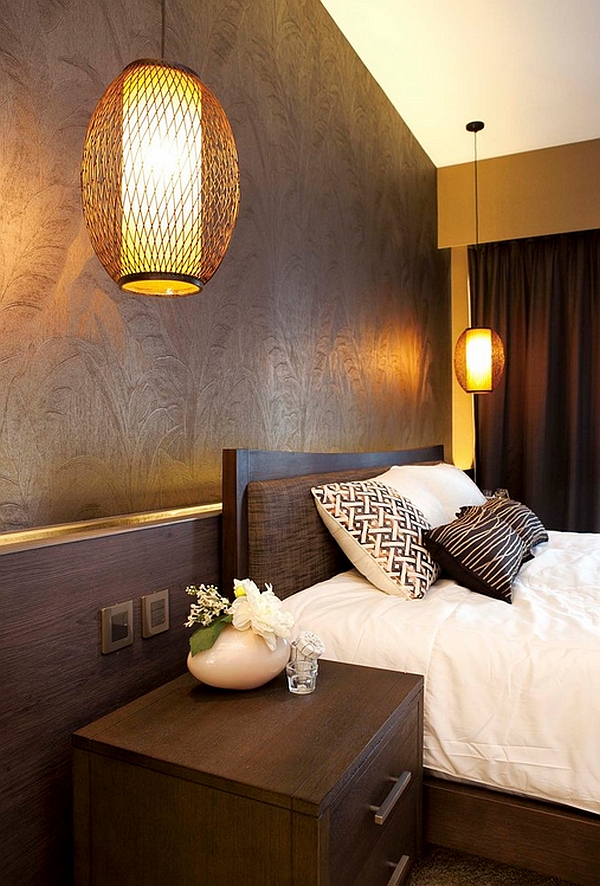 by S.I.D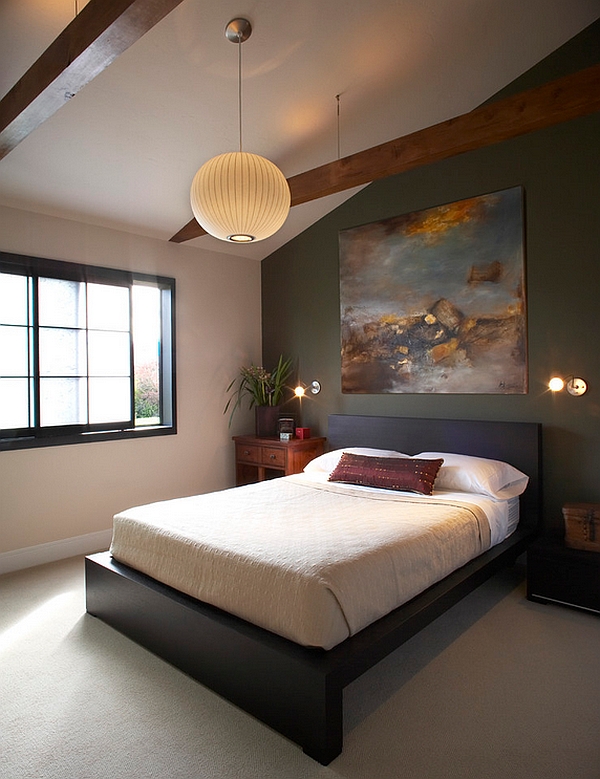 by Harrell Remodeling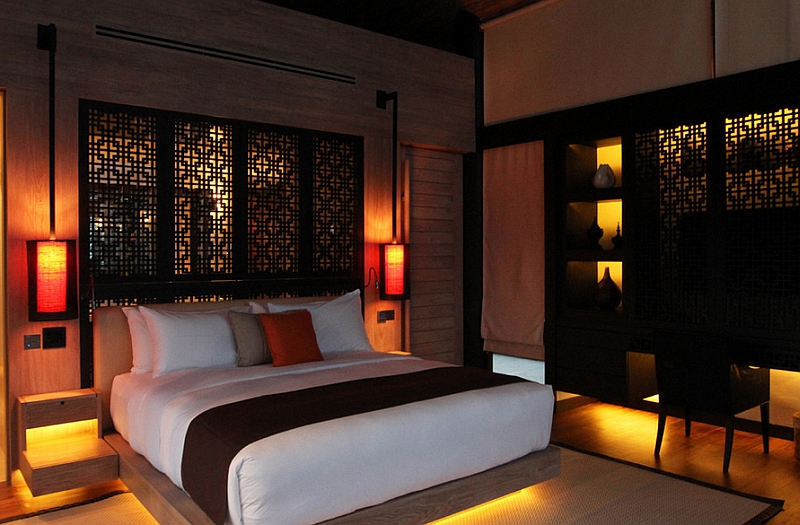 by spincircle creative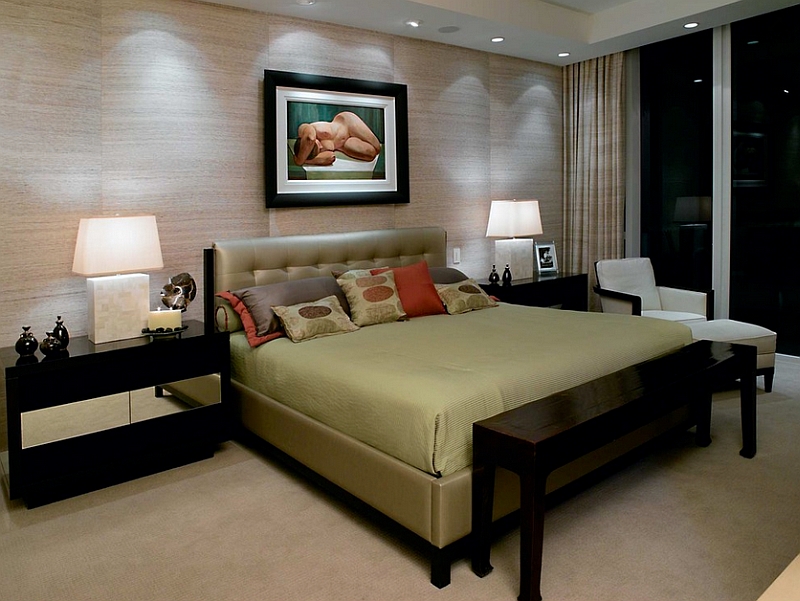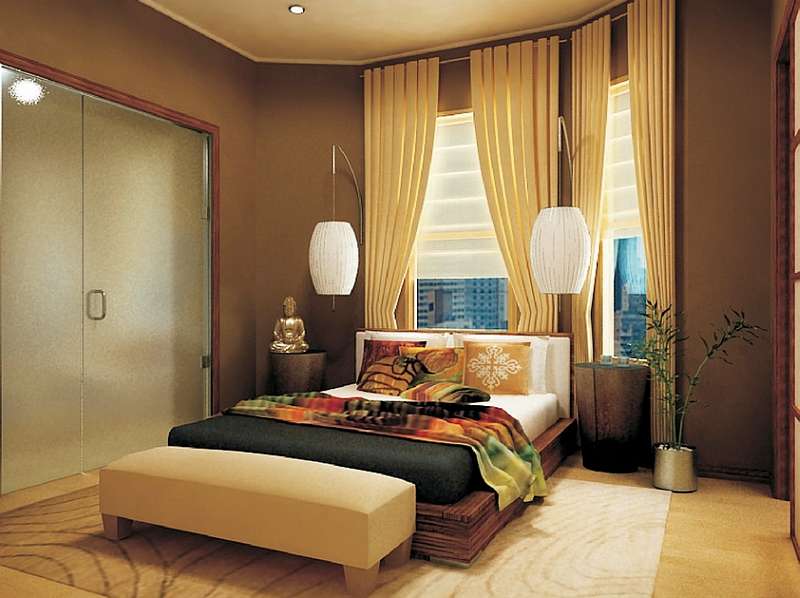 by Marie Burgos Design
You can even take a look at the Bubble pendants of George Nelson, which also have a paper lantern-esque look about them. Couple these dazzling additions with smart recessed lighting, and your Asian-style bedroom is more or less complete. Even though lighting is always key in every room and design style, it plays an even more significant role in bringing home that enchanting Asian aura…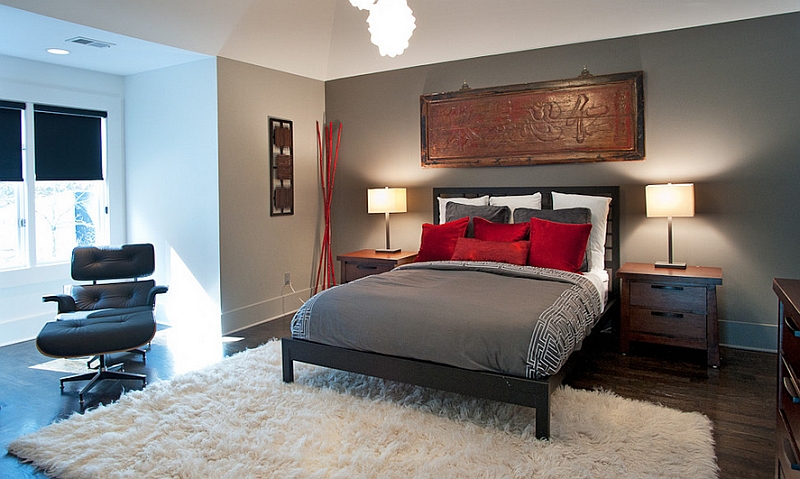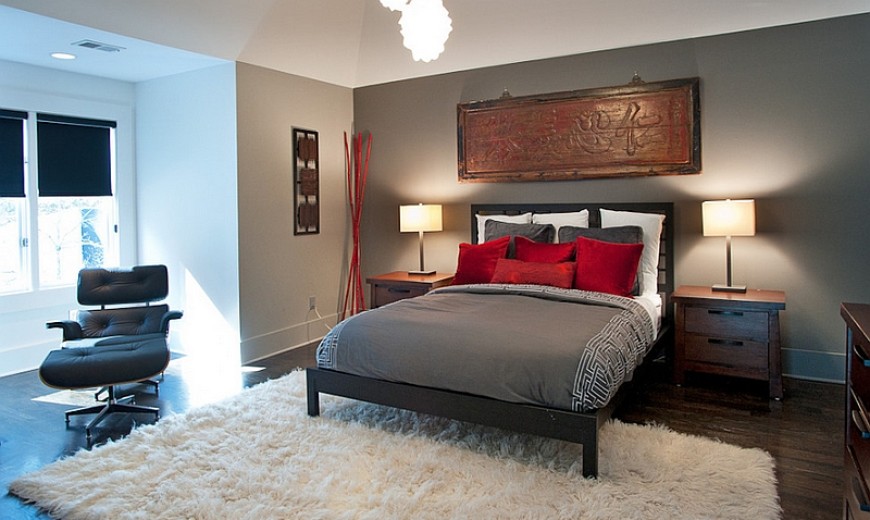 by Atmosphere 360 Studio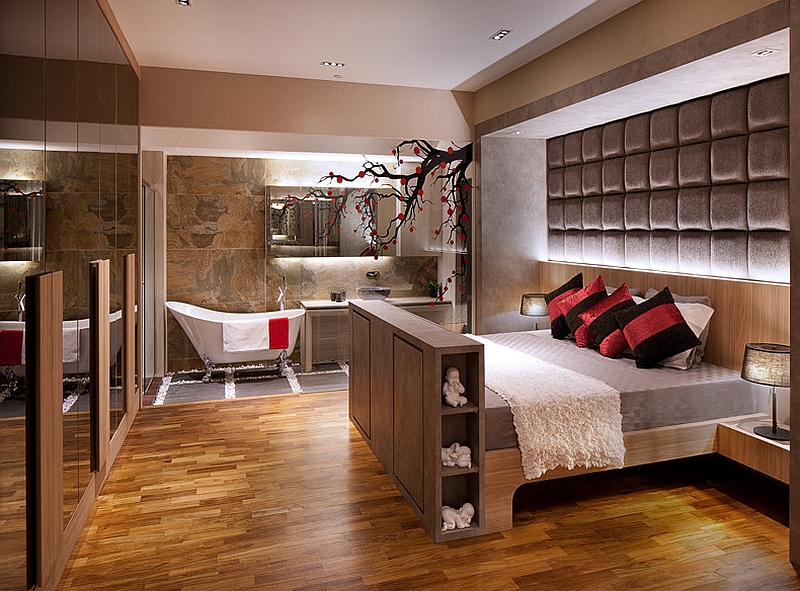 by Amelie de Gaulle Interiors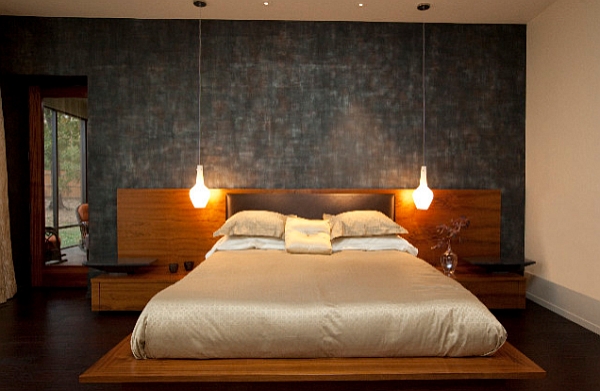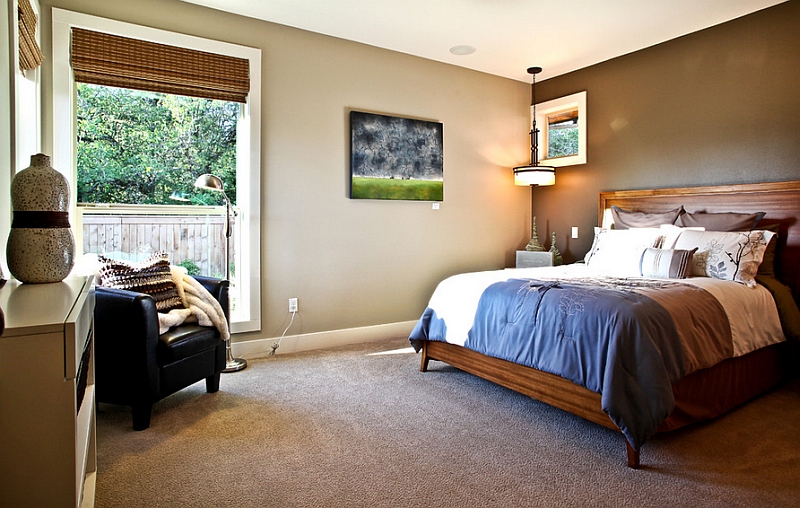 by nicole helene designs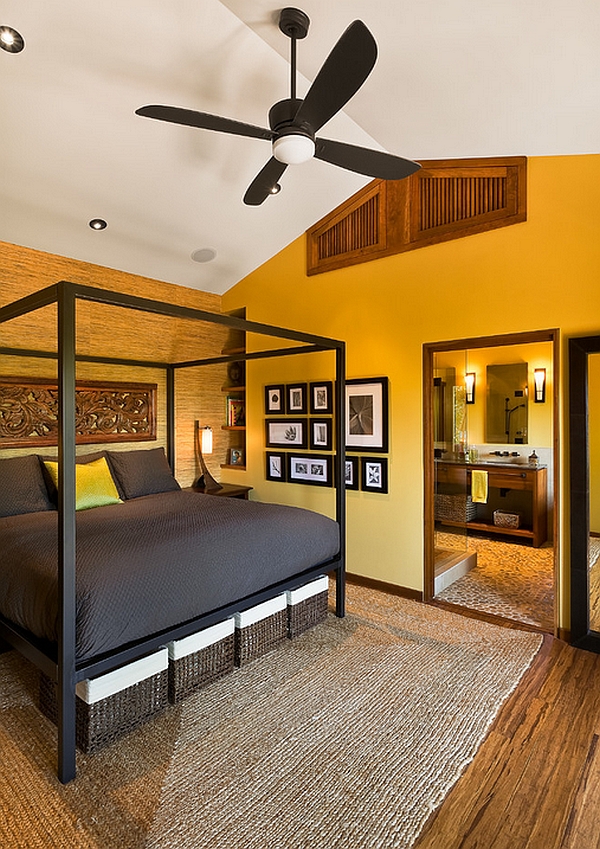 by AB design studio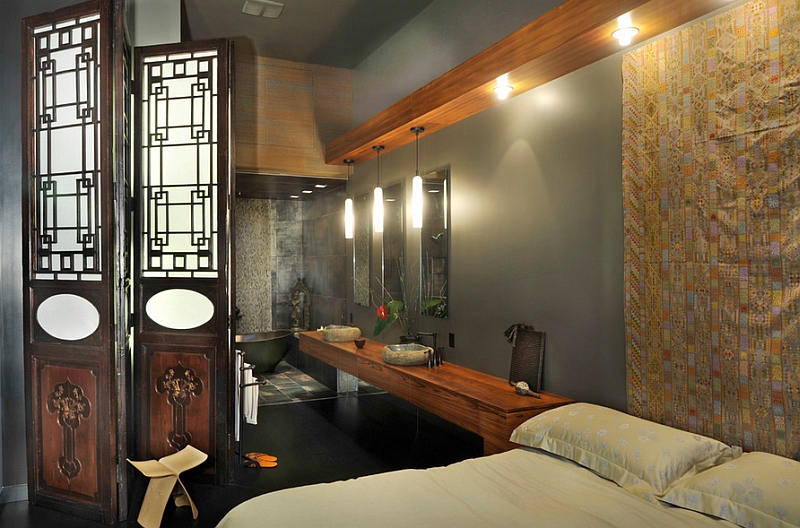 What is the one element of Asian style that you love the most? Which aspects of this enchanting style would you wish to incorporate in your own beautiful bedroom? Share your thoughts…