The general perception out there is that bachelor pads are poorly kept spaces that bear a striking resemblance to haphazardly designed dorm rooms. Yet that could not be further from the truth. Bachelor pads can also embrace a classy, elegant and organized look while keeping their masculinity intact. Some say that as a general rule, guys don't take much interest in interior design. Of course, this isn't a hard and true fact, but even if it were, there's great news: Creating a trendy bachelor pad is rarely demanding and requires a lot less time and effort than you think!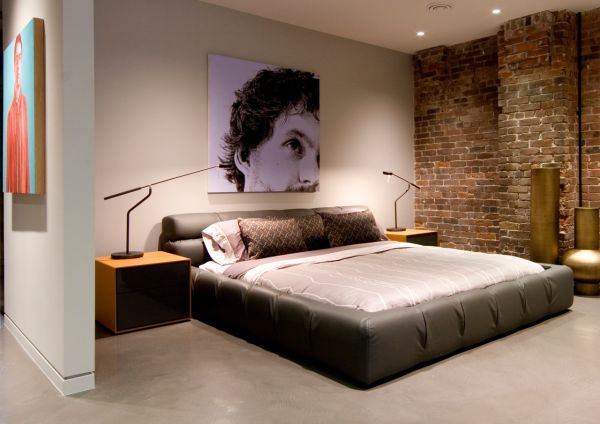 Being single might be all about a carefree life with little attention to detail, but it's best to introduce some style and organization into your bachelor pad… unless you plan to live the rest of your life as bachelor as well! Often, these spaces include small bedrooms that demand extra attention during the design process, both because of the spatial constraint and the unique needs of the active single life. Here are 60 inspirational contemporary spaces that will help you in picking out the style, colors and decor that best suit your own little haven…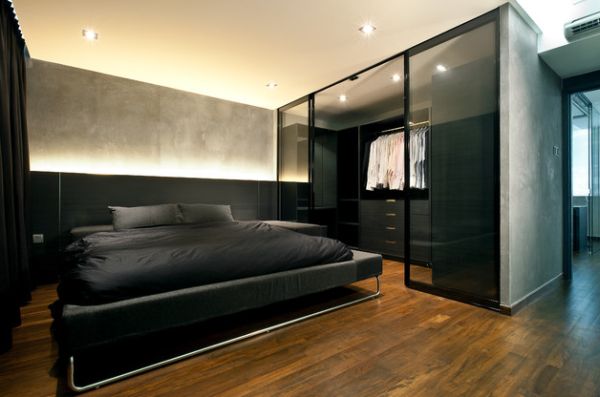 by Architology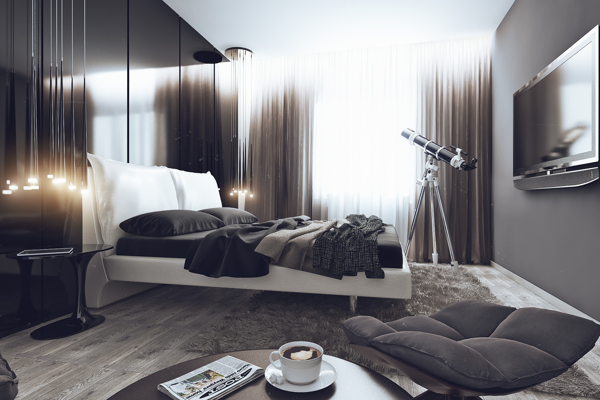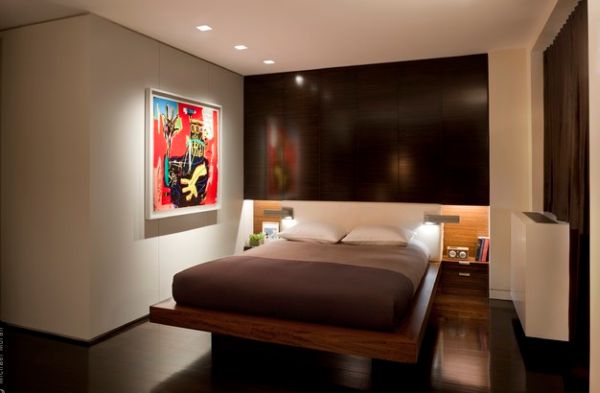 by Ian Engberg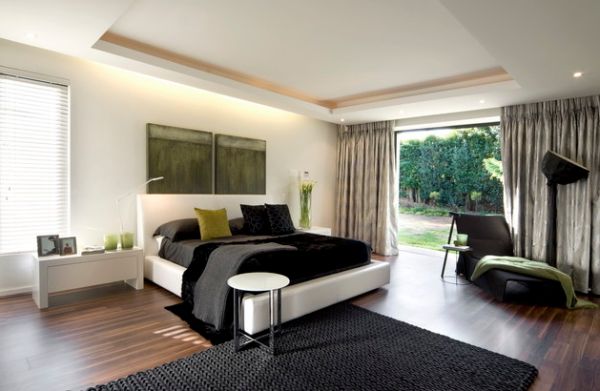 by M Square Lifestyle Design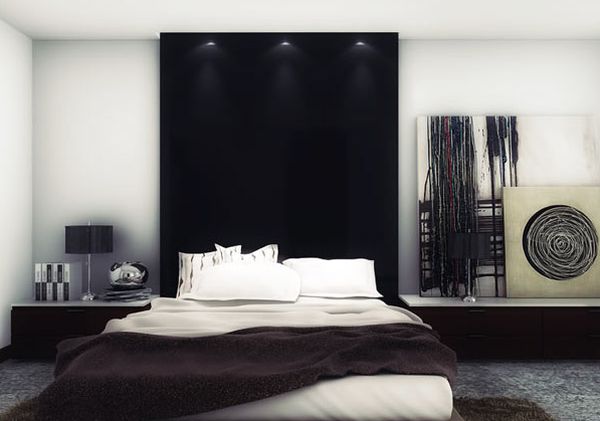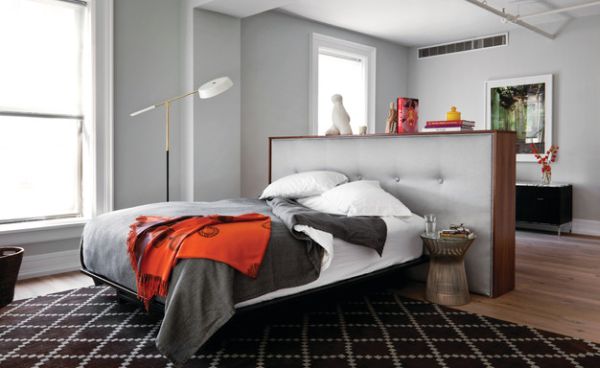 by Damon Liss Design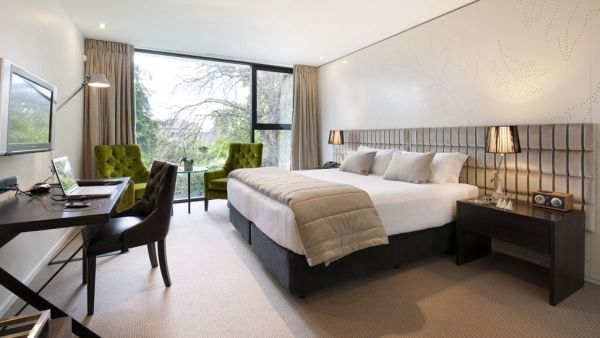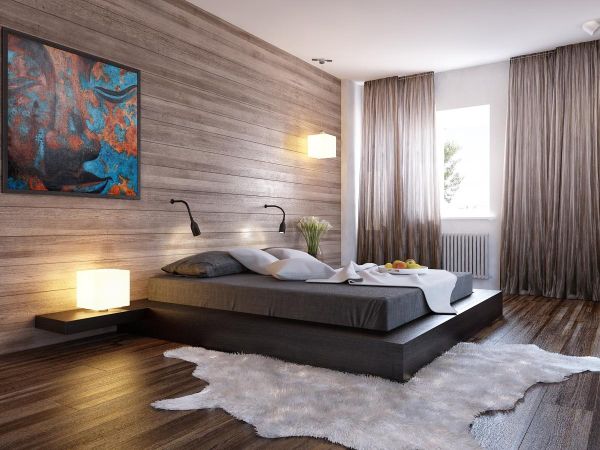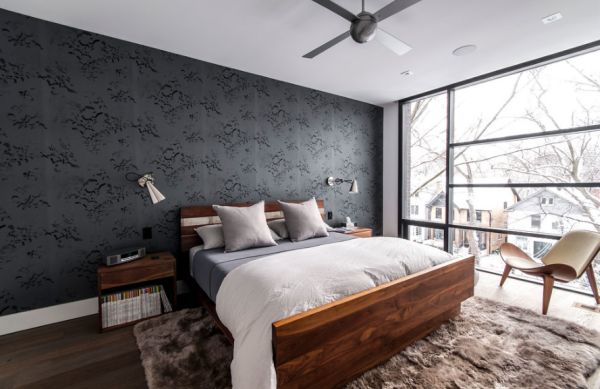 by Shirley Meisels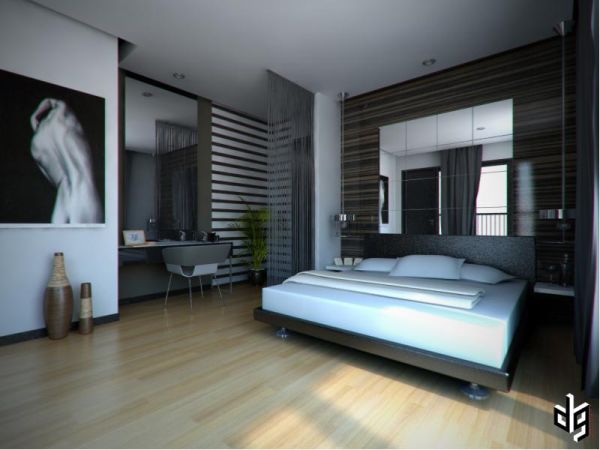 by Willy Gufron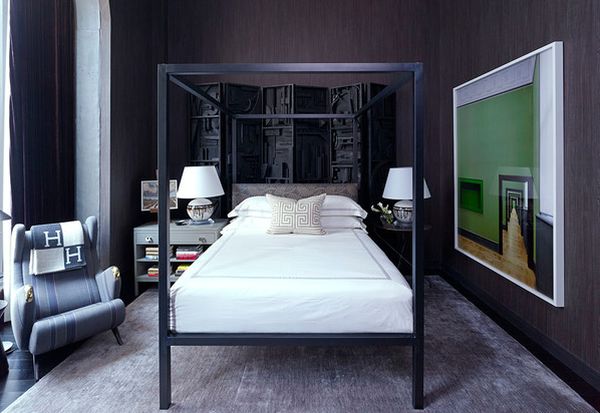 by Robert Passal Interior & Architectural Design
Max Out the Multipurpose Decor
A bachelor pad bedroom may also be a multipurpose room. Adding a few furnishings that can easily be folded away when not in use can help save a precious few square feet. Murphy beds allow you to convert a living space by day into a bedroom by night. For those who have a bedroom that is just an extension of the living room, use cool headboards and stylish dividers to clearly demarcate the space. A nightstand that offers additional storage space or pendants that double as bedside lighting also help immensely.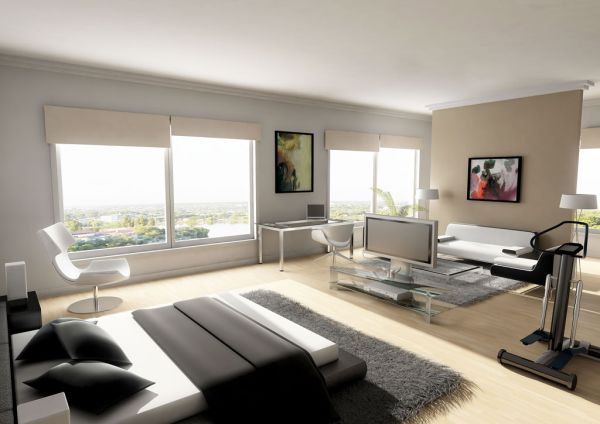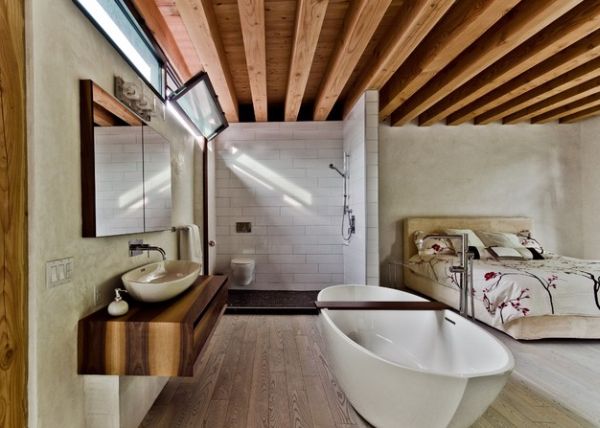 by WETSTYLE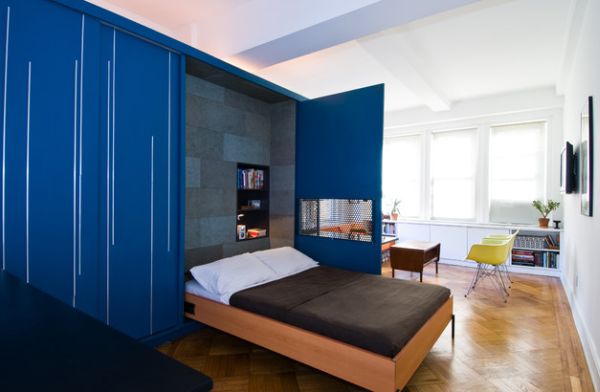 by Normal Projects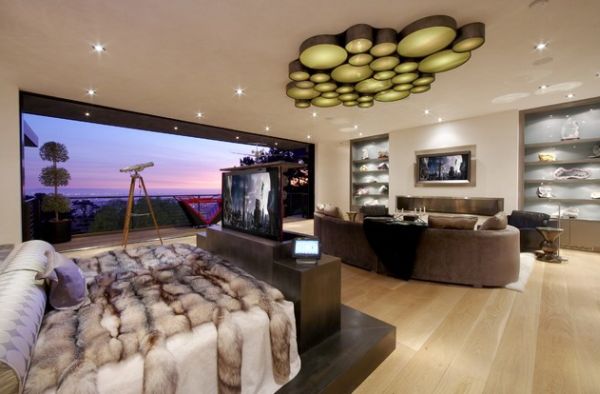 by DSI Entertainment Systems
If you are blessed with a bit more space to spare, then add a stylish workstation and a small reading nook to your bedroom design. Most bachelor hangouts include ample entertainment options. But keep the electronics in the bedroom to a minimum and use a wall-mounted entertainment unit and organized cabinets to hide excess wires and equipment.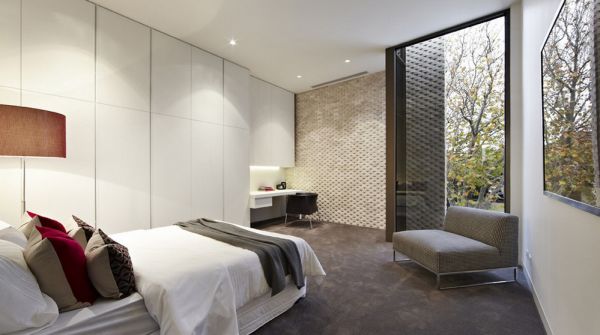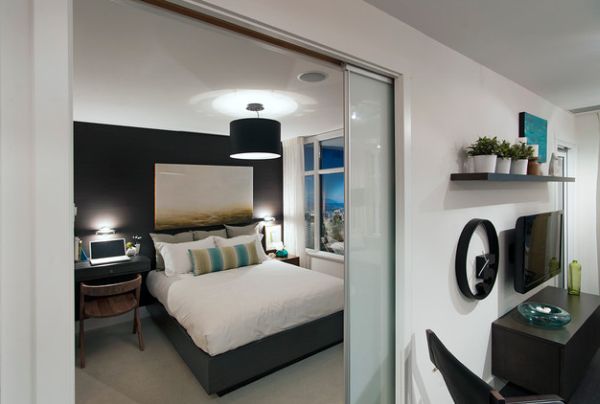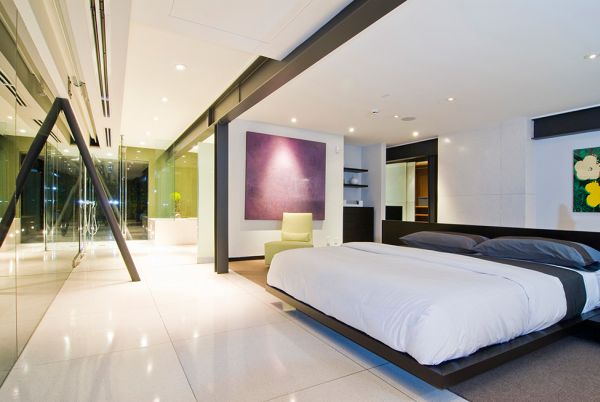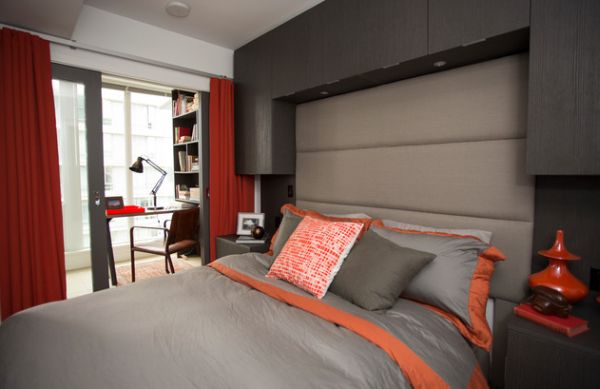 by Beyond Beige Interior Design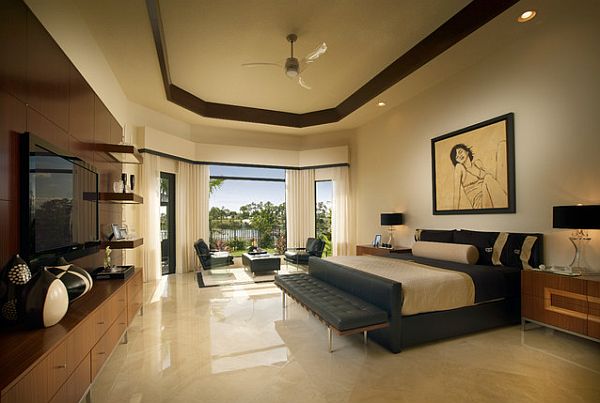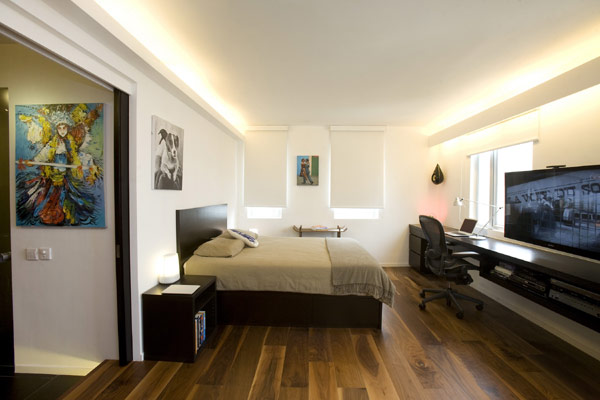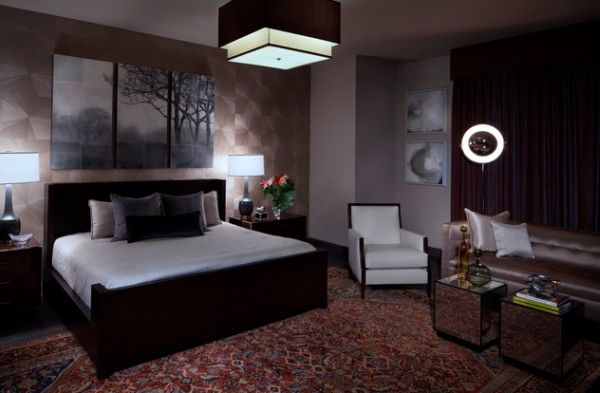 by Bryan Alan Kirkland Designs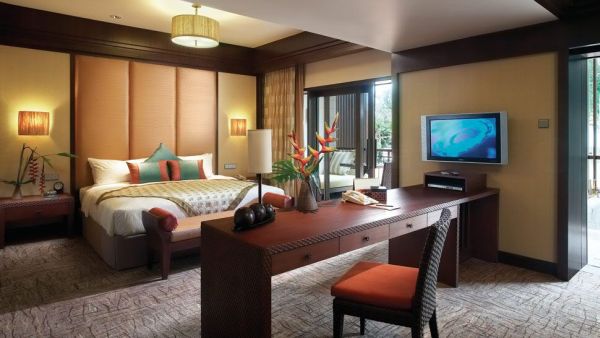 Small Bachelor Pad Designs
Decorating a small space always demands additional care. That holds true for a bachelor pad bedroom as well. The freedom of being single means getting to do what you want, but fight the desire to bring home any furnishing and accessory you can get your hands on! While it might not sound very masculine, it is best to pick a single decorating theme and stick to it. Eliminate anything you do not love dearly and create a coherent style. Do not use more than two or three paint colors so as to keep visual fragmentation of the bedroom to a bare minimum.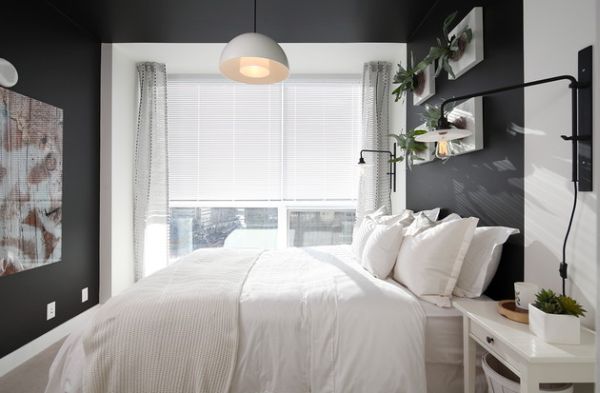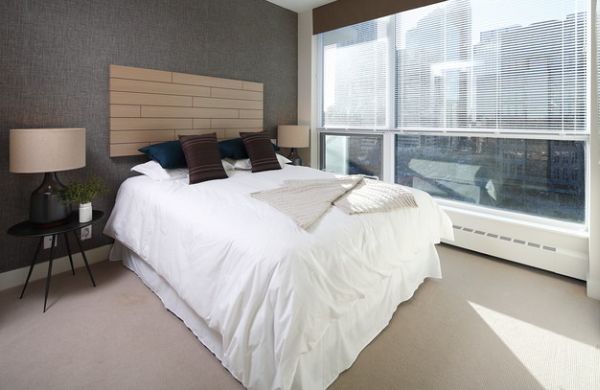 by i3 design group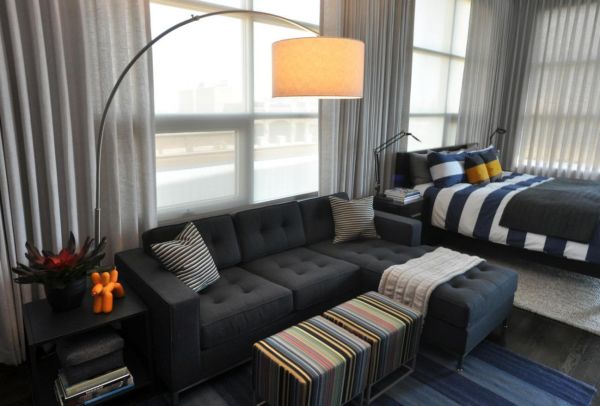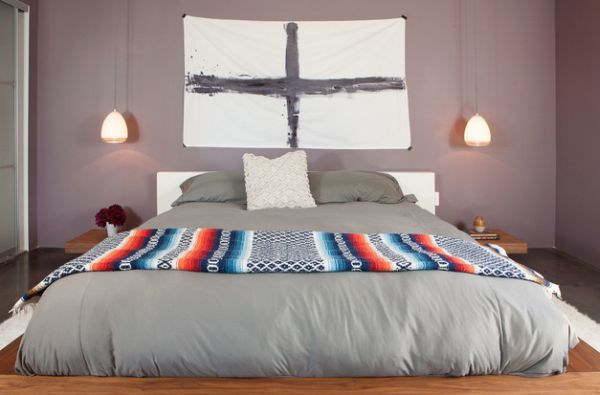 by Caitlin & Caitlin Design
Some bachelor pads may be a bit short on space, and foot room becomes a precious commodity inside these small urban apartments. Floating cabinets and wall-mounted lighting options create more room inside these compact rooms. Use vertical space to your advantage while keeping the visual symmetry and minimal style intact.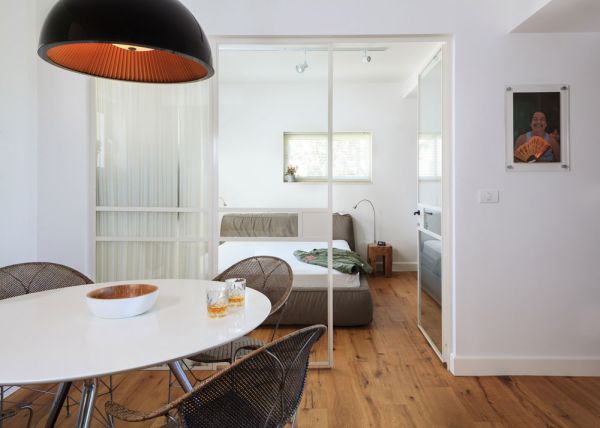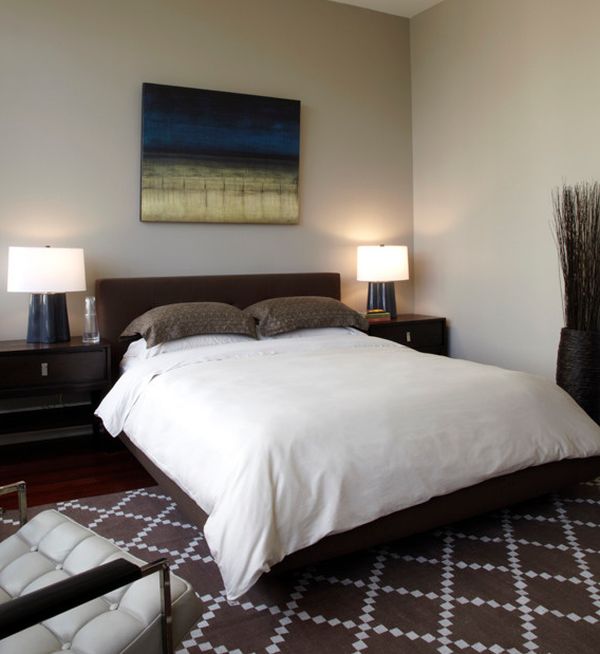 by Wolf & Wing Interior Design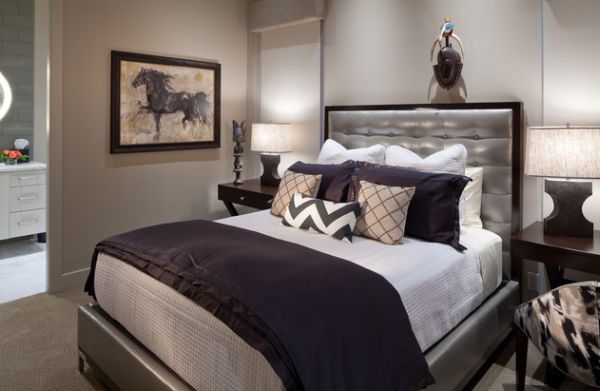 by Interiors by Cary Vogel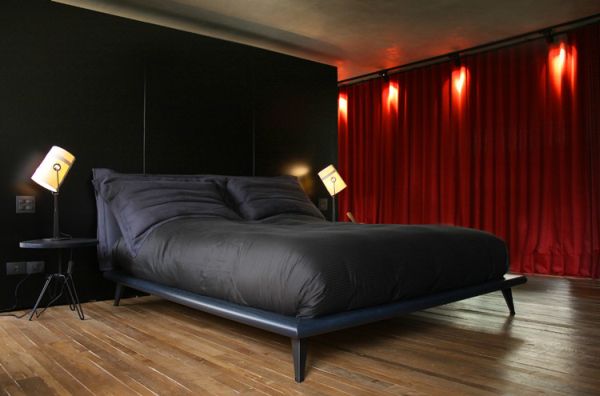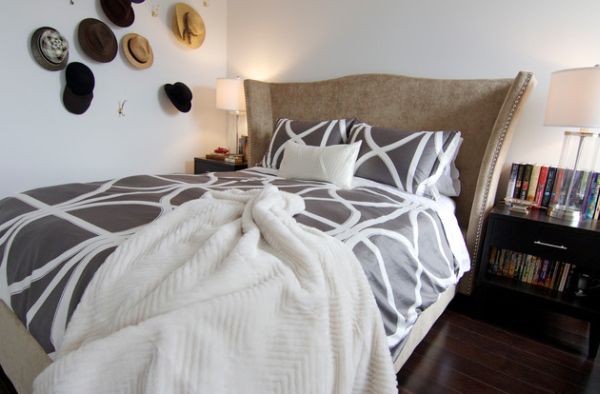 by DesignLaB Interiors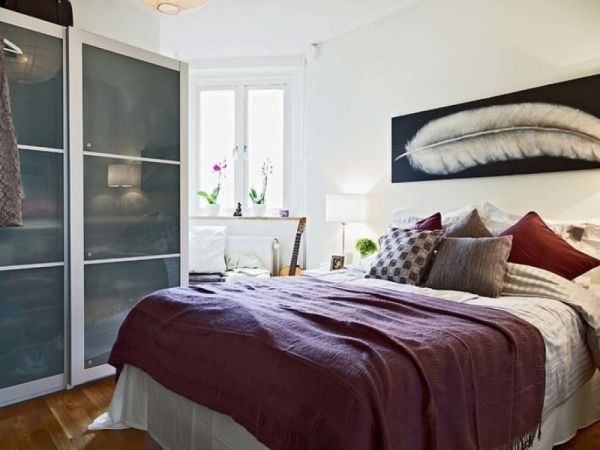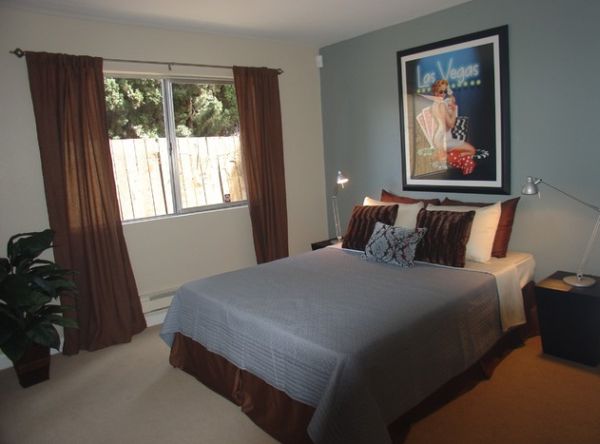 by Alice T Chan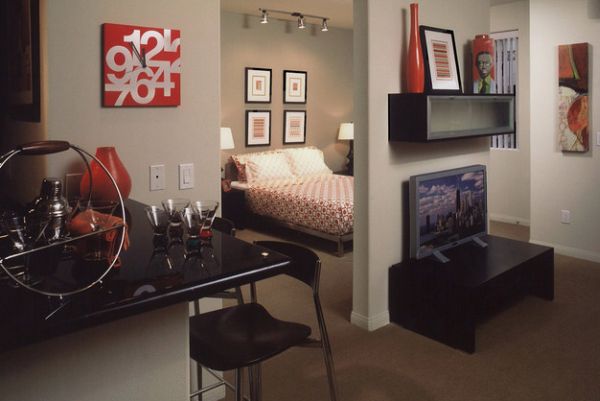 by Design West
A Touch of Softness!
Creating a bachelor pad does not mean you overload the space with monochromatic shades and singular textures. Every home needs a dash of feminine softness, and the cool bachelor pad is no exception. Add a few plush textiles to the bedroom to counteract that sleek, contemporary edge. A lovely rug, some stylish drapes and even cool ottomans get the job done. For those not big on decor, shift from cold, neutral colors to warm, earthen tones to fashion a softer and more inviting bedroom atmosphere.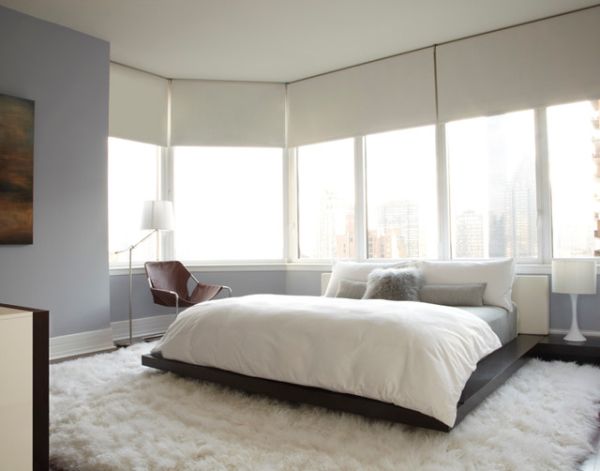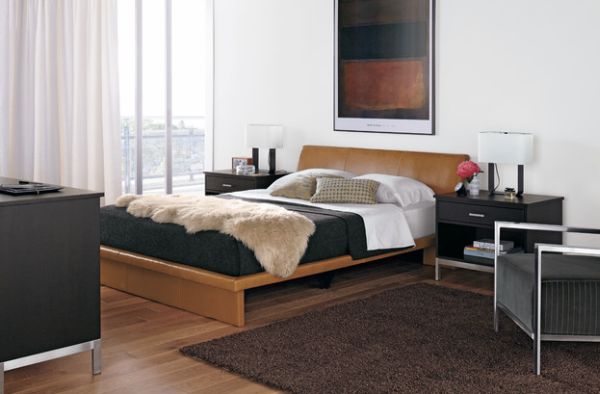 by Room & Board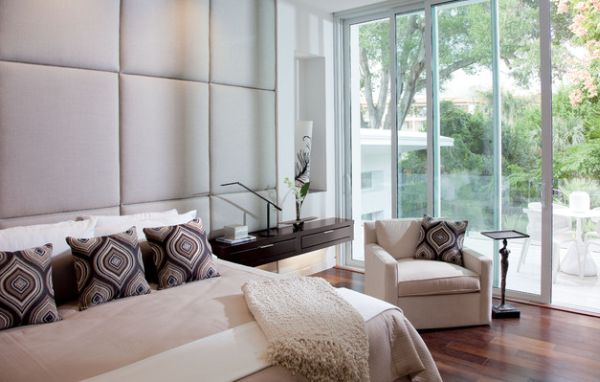 by Phil Kean Designs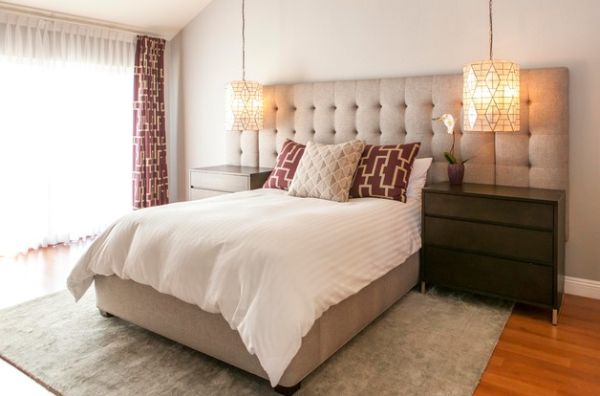 Use an uncomplicated color scheme. The current universal trend is to add few bold accent colors to a neutral color palette that employs two different shades. Grey, brown, white and black work brilliantly as smart and stylish hues. Elevate this look further with rich purple, bright red or deep olive green, and you have a bachelor pad bedroom that strikes the perfect balance between the masculine and the graceful.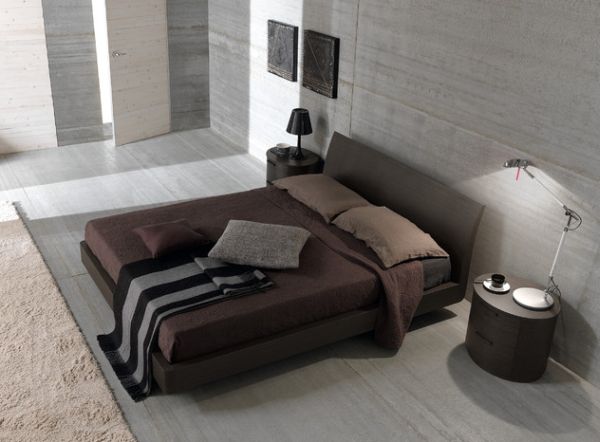 by Imagine Living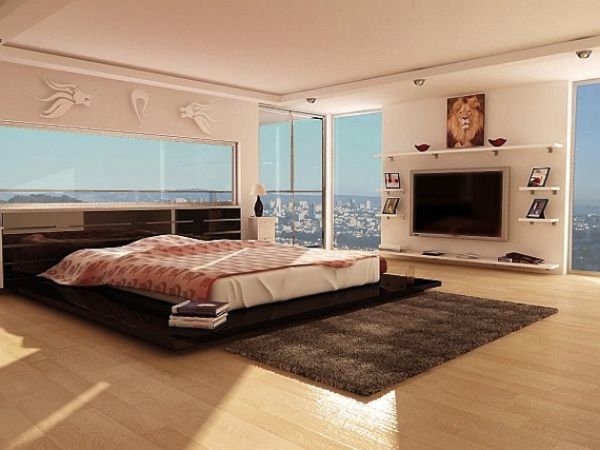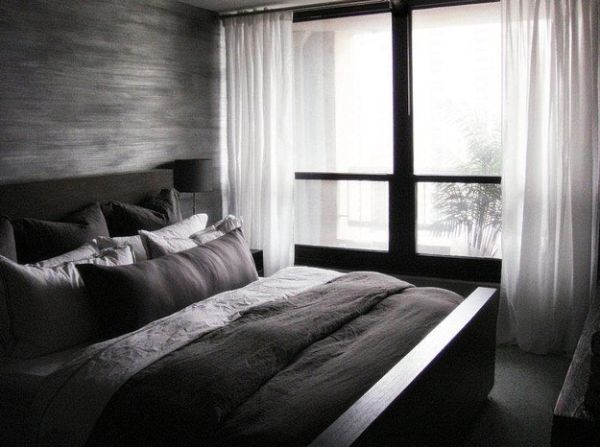 by TROST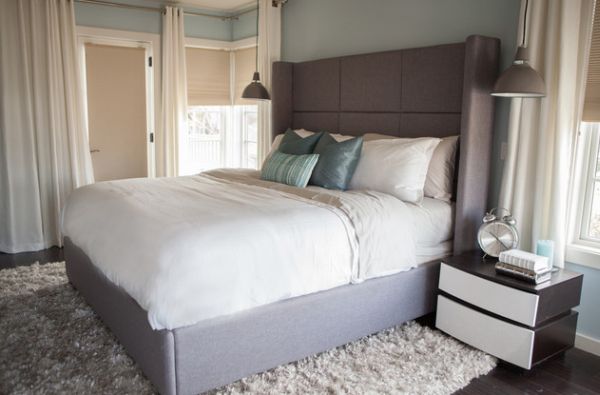 by Simply Stunning Spaces of Darcy K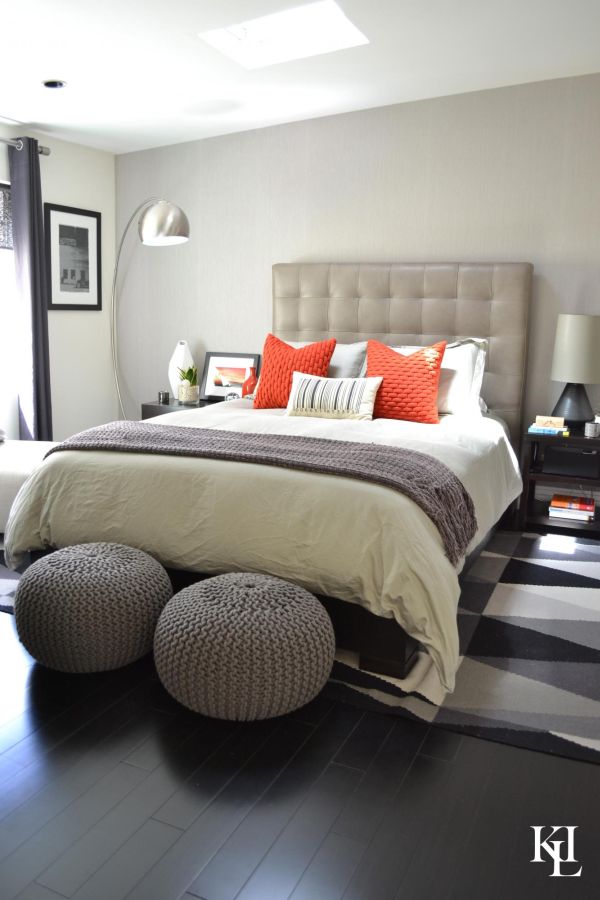 by Kate Lester Interiors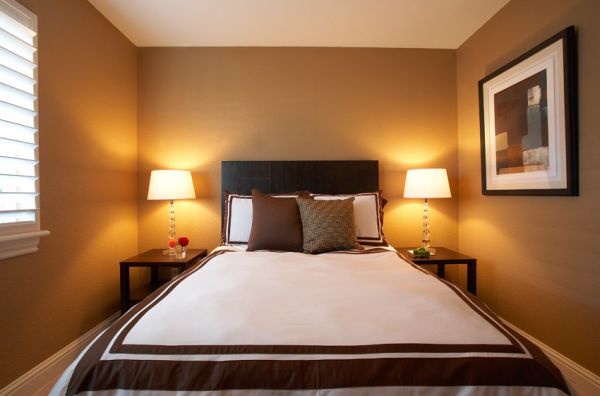 by Kerrie L. Kelly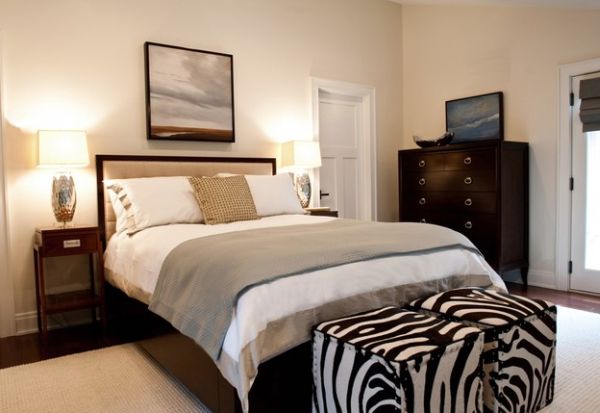 by Fun House Furnishings & Design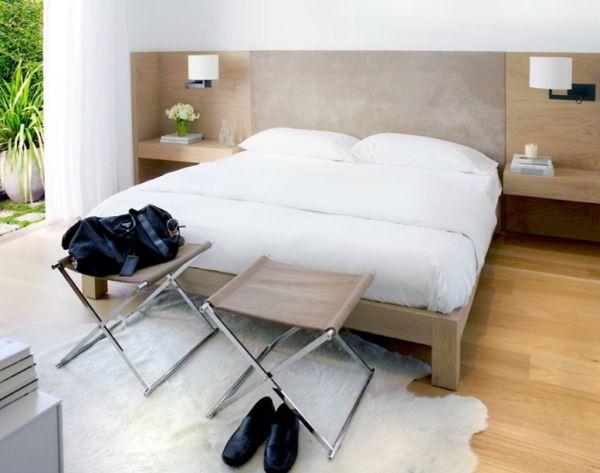 by Nicole Hollis
Beyond the Bare Minimum
Bachelor homes need not be devoid of glamor or sophistication. The current trend is to incorporate rich hues and warm textures to create a cozy and relaxing bachelor pad bedroom. Add a bit of personality to the room with unique artwork or interesting prints. Remember that the bedroom is a private haven where you can express yourself in an unabashed fashion. You can opt for an open and airy look sporting light neutral shades and organic textures or a dark and moody style with deep colors and indulgent materials.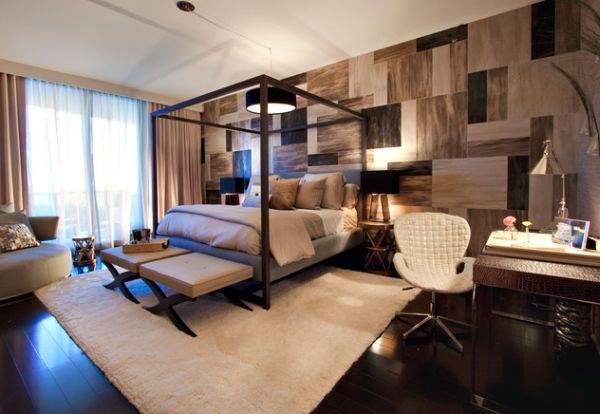 by DKOR Interiors Inc- Miami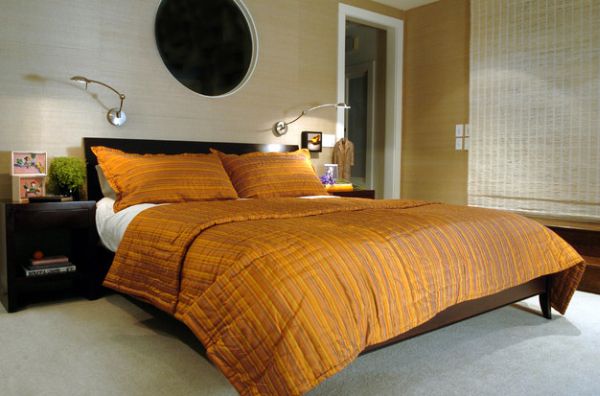 by Ashley Roi Jenkins Design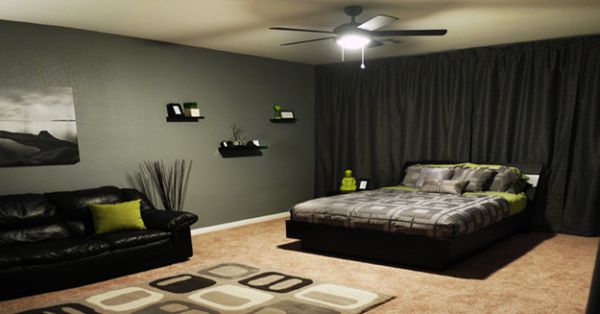 by Denizen Design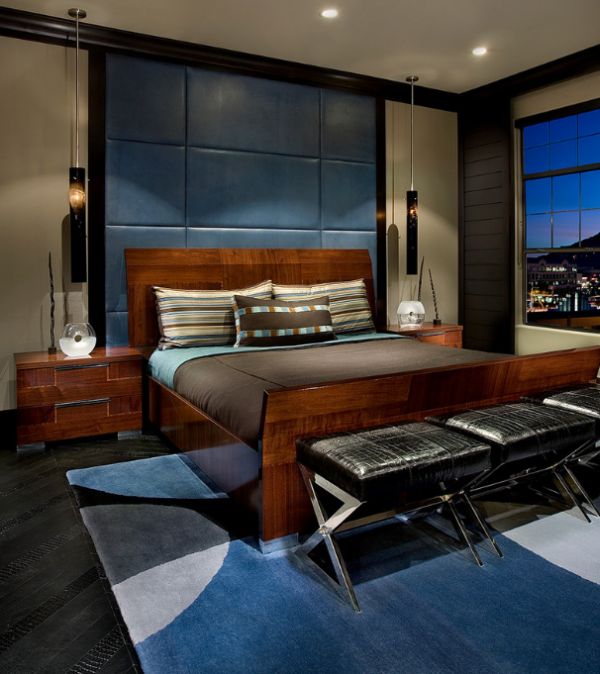 by IMI Design
Regardless of the style chosen, a perfect bachelor pad bedroom falls somewhere between a high-end hotel room and an inviting modern family bedroom. Borrow from both concepts to create an aesthetic and ergonomic space that suits your own personal needs best!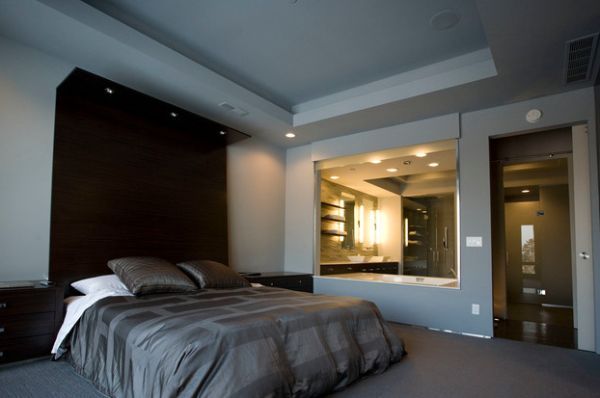 by Aspen Builders and Remodelers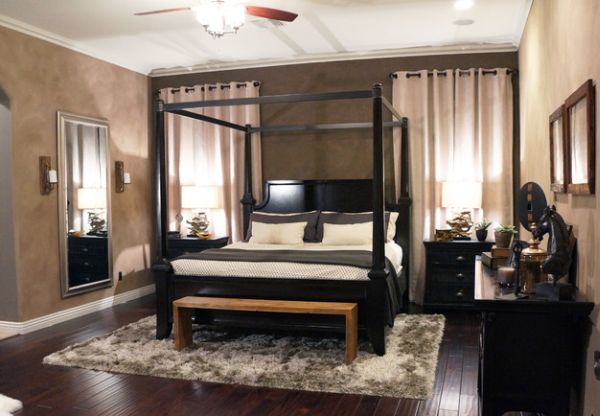 by Fabiola Avelino Interiors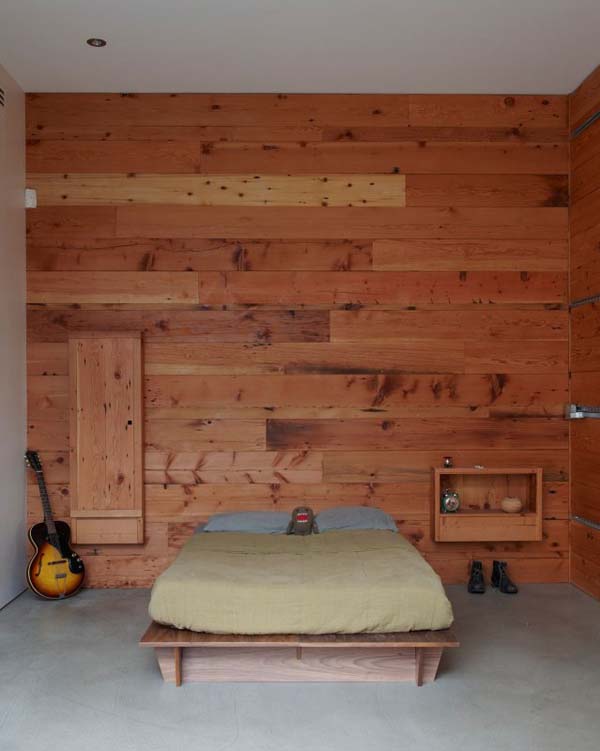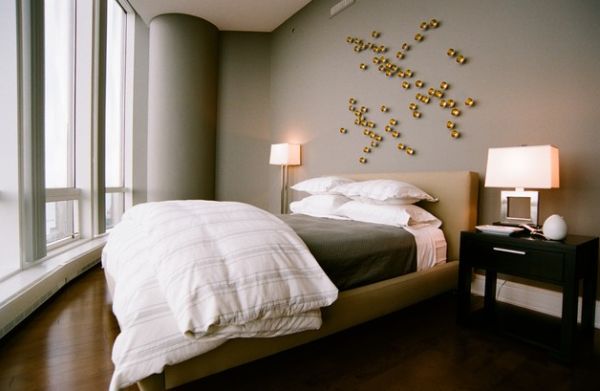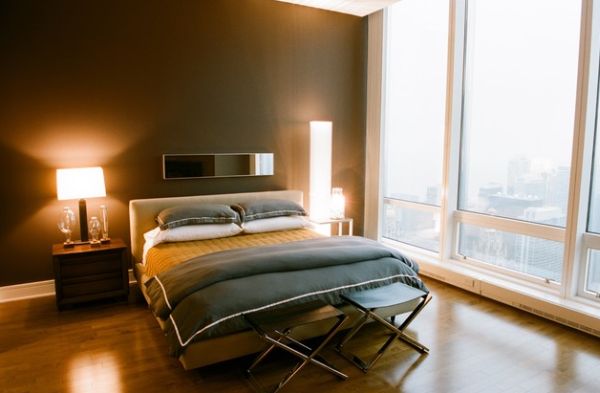 by SuzAnn Kletzien Design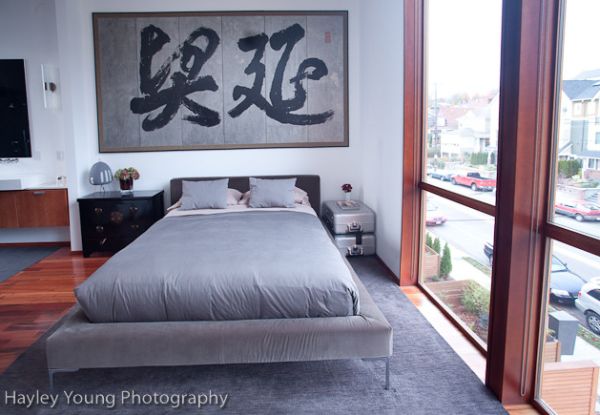 by Black Dot Designs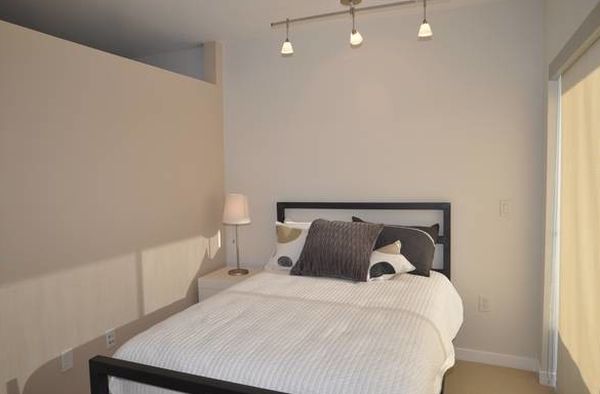 by Affordable Interior Design – Miami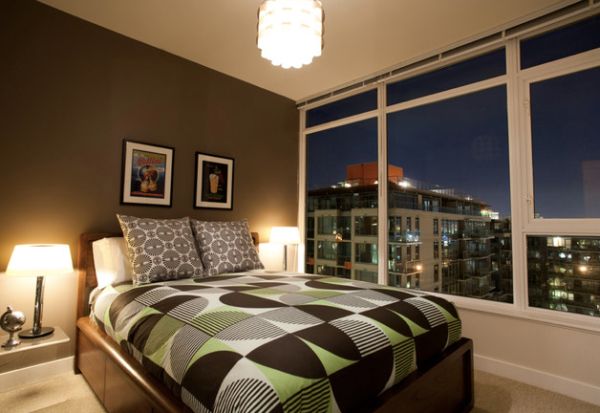 by A Good Chick To Know