Beautiful pendant lights and lovely sconces are not just relegated to the modern kitchen and living spaces. Traditionally, bedroom lighting has always been a combination of attractive table lamps and smart recessed lighting. An odd chandelier or two further adds to the beauty of the bedroom. But the sleek contemporary style in modern homes has redefined this classic approach to bedroom lighting. Pendant lights and smart sconces can give your bedroom a unique look of its own.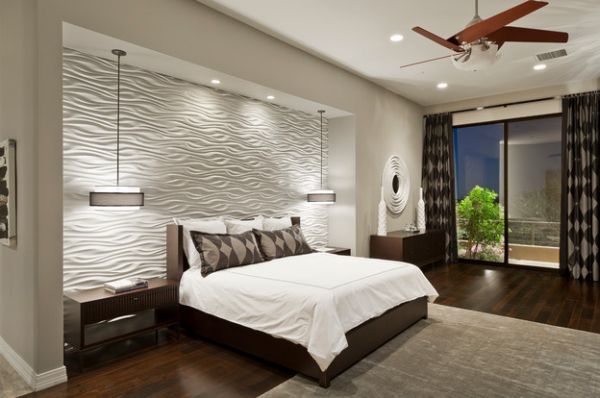 by Chris Jovanelly Interior Design
Along with adding an aesthetic value, bedside pendants and sconces double up as a smart, space-saving solution as well. While pendants are far more popular and offer greater variety, the latter bring comfort and flexibility that is truly special. Blending form and function with dazzling charm, here are some trendy modern bedroom inspirations that will get you started on exceptional bedside lighting solutions!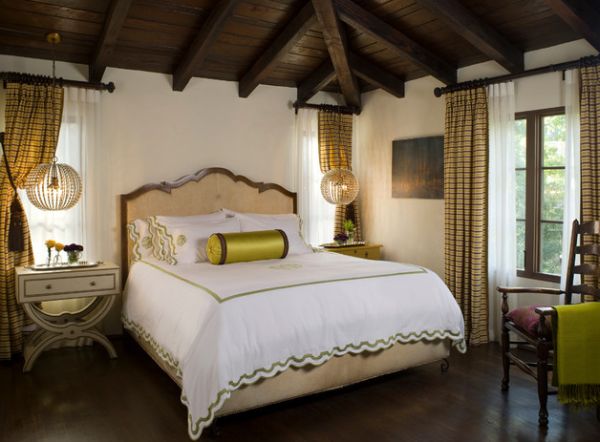 by Lori Dennis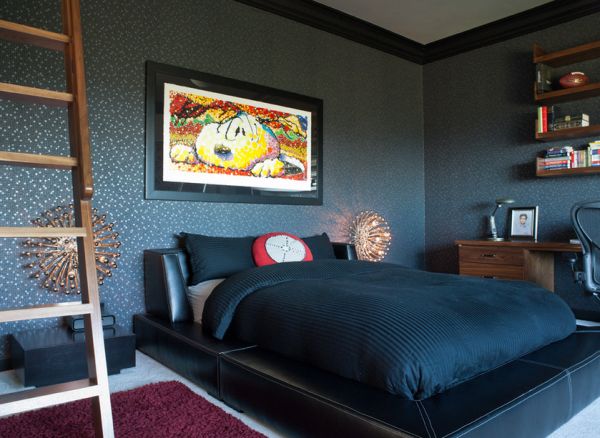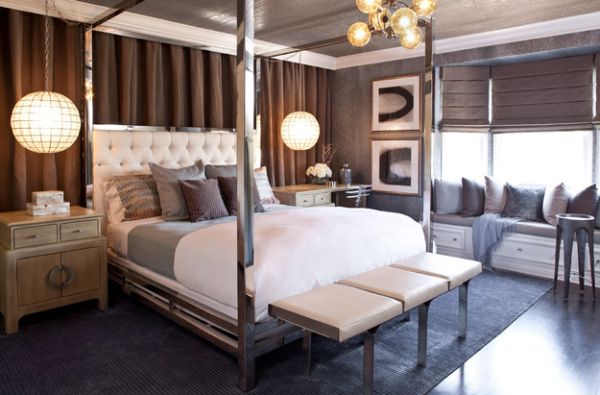 by Elizabeth Gordon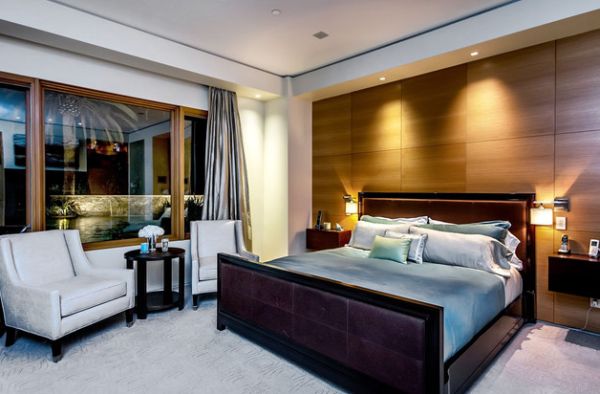 by Stotler Design Group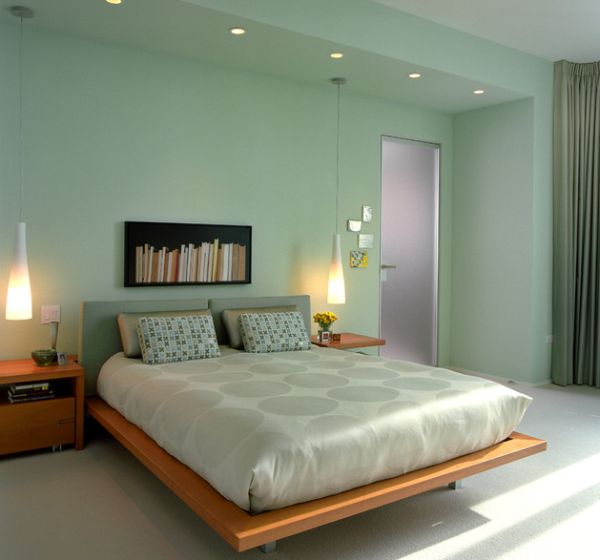 by Michael Richman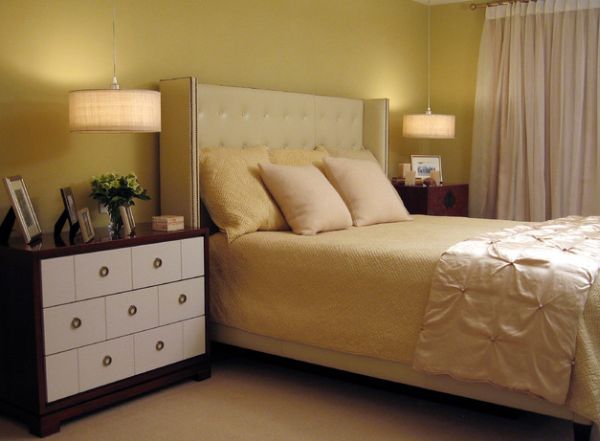 by Susan Corry Design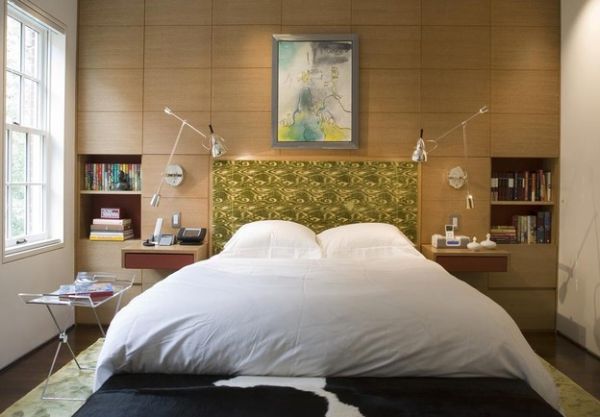 by Axis Mundi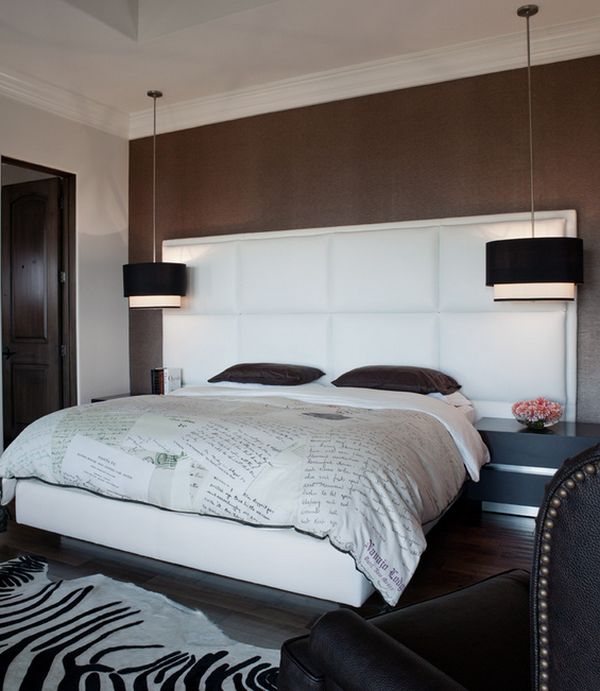 by Lizette Marie Interior Design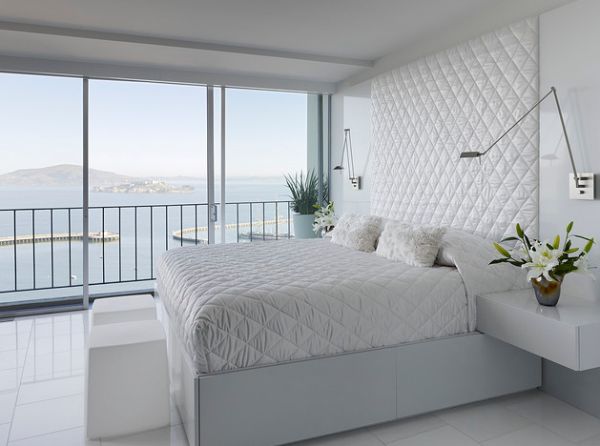 by Mark English Architects
Save Up On Precious Space
This is probably how the thought of using sconces and pendants as bedside lighting solutions started. With modern urban homes and studio apartments being short of space, it makes sense to utilize the vertical room that is on offer. Many of us might also want to create a simple and smart guest room or additional bedroom without all the frills of an elaborate side table and a pair of exquisite table lamps. This is where the sconces and pendant lights swing in as a glittering hope to those looking for equally stylish alternatives.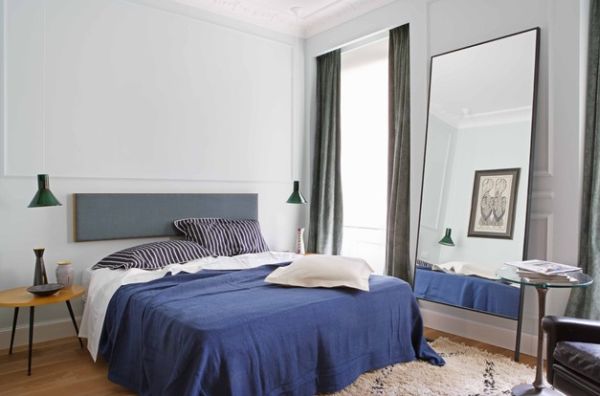 by Mikel Irastorza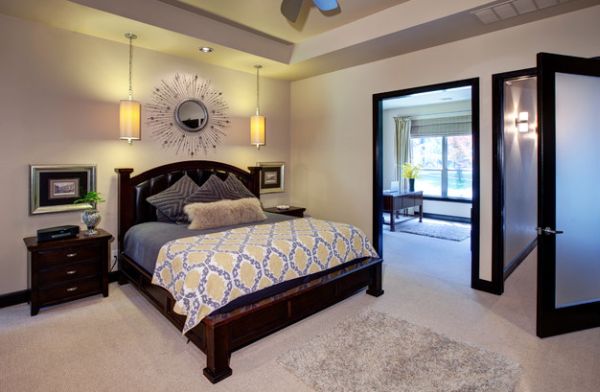 by Christopher Lee & Company Fine Homes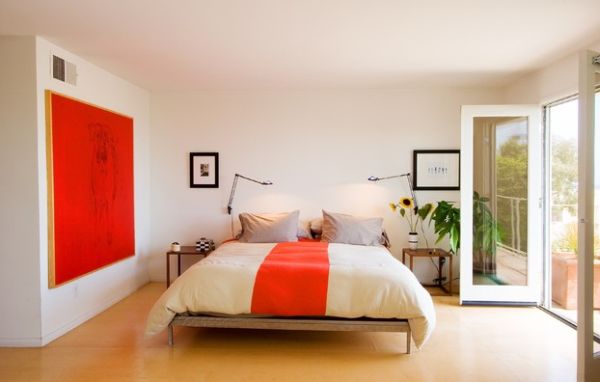 by emily jagoda
Apart from freeing up precious space, they can also allow you to use your bedside table in more ways than one. With the table lamp gone, you can decorate the table with vase arrangements, a collection of framed photographs or even use that space to stack up your favorite titles that carry to bed each night. For the workaholics among us, it leaves some space for the laptop or even the smartphone along with the latest iPad!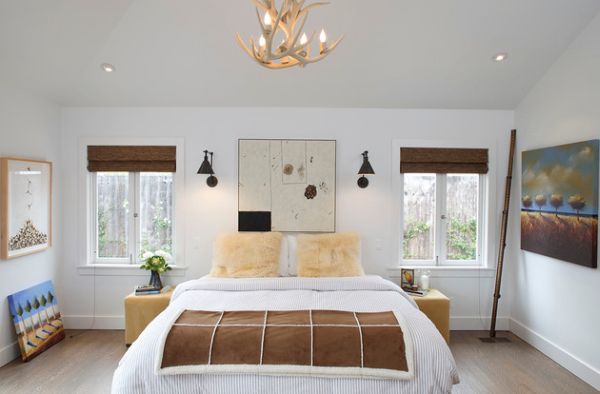 by Artistic Designs for Living, Tineke Triggs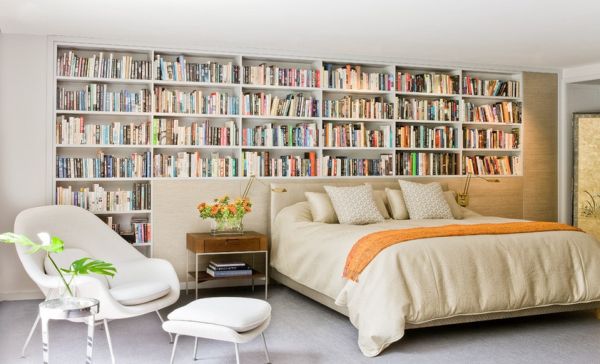 by Platemark Design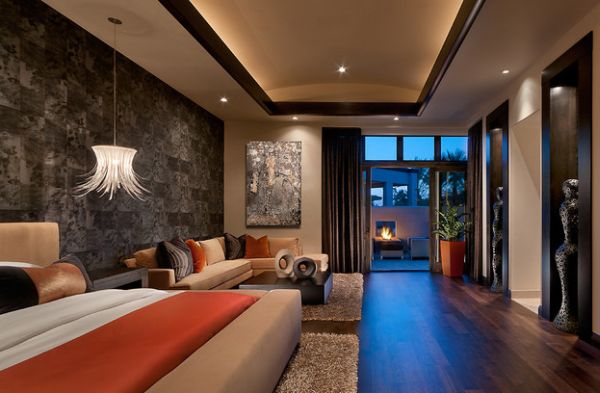 by Ownby Design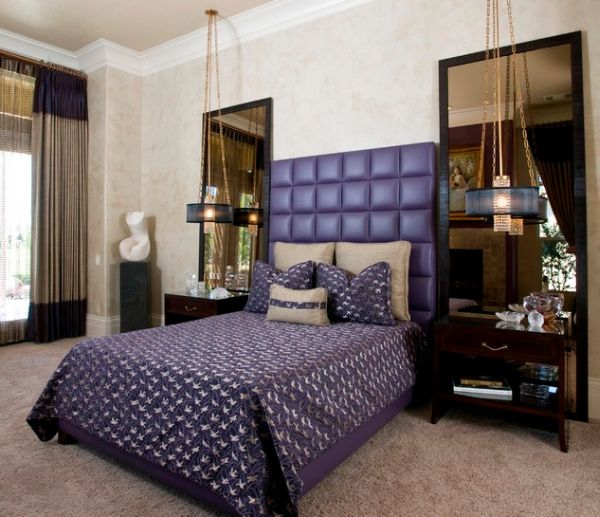 by Peg Berens Interior Design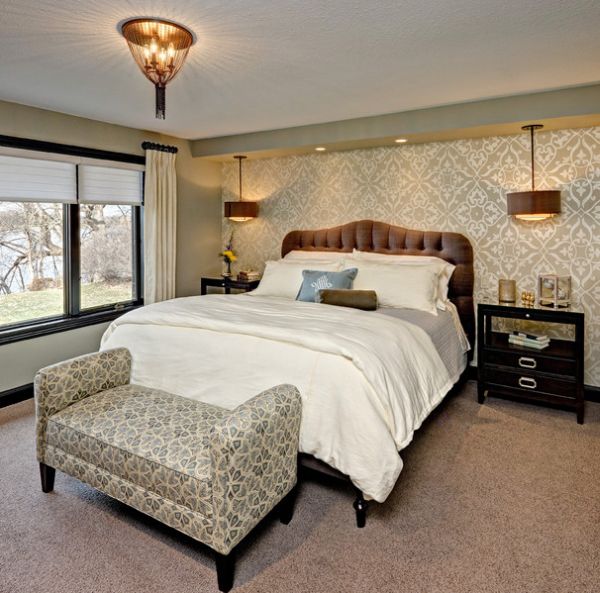 by Che Bella Interiors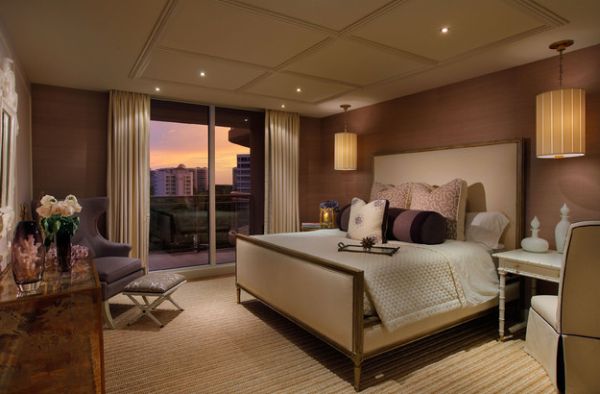 by W Design Interiors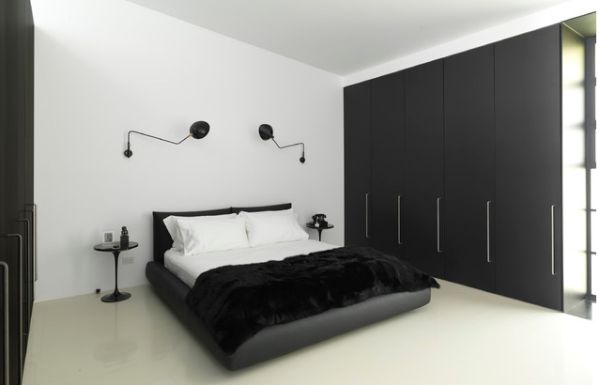 by Ian Moore Architects
Paint a Brilliant Visual with Pendants
Pendant lights come in a multitude of shapes, sizes, colors and designs. When it comes to picking a pendant light, the options are almost endless. This is probably why they can be the most exciting and invigorating addition to your trendy bedroom. Whether you are opting for classic chandelier look, or going for a metallic minimalistic vibe, pendant lights cover the entire spectrum with ease. They also are great additions as accent installations that bring in bright pops of color in a bedroom with cool, muted tones. Adding textural, geometric and even visual contrast, pendants make perfect bedside lights.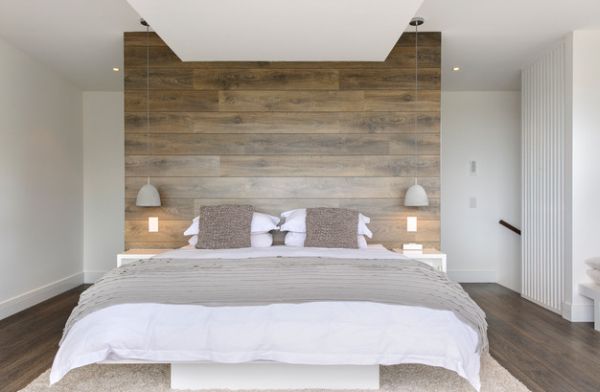 by Capital Building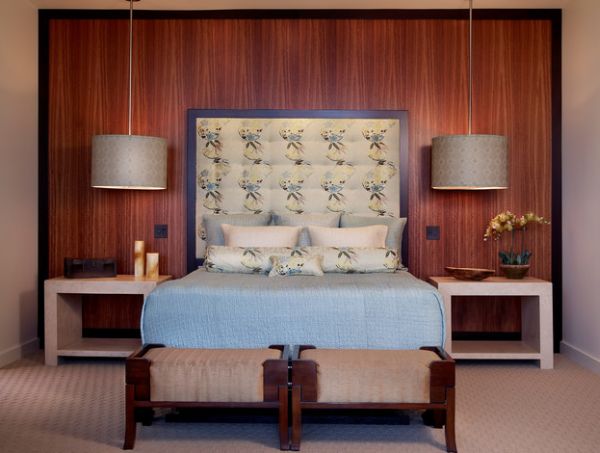 by GDC Construction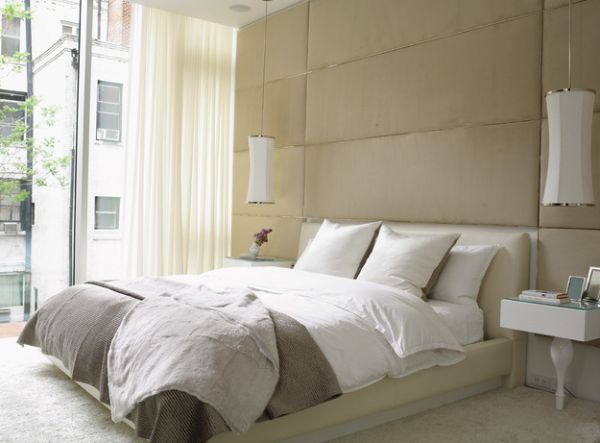 by Jarlath Mellett
Any room, whatever its size, looks better with many little pools of light rather than a general glare. I like intimate low light just where and when you need it. In case of a bedroom, this becomes all the more important as it is a place for relaxation and contemplation. Using a combination of lighting solutions helps usher in these little pools of light.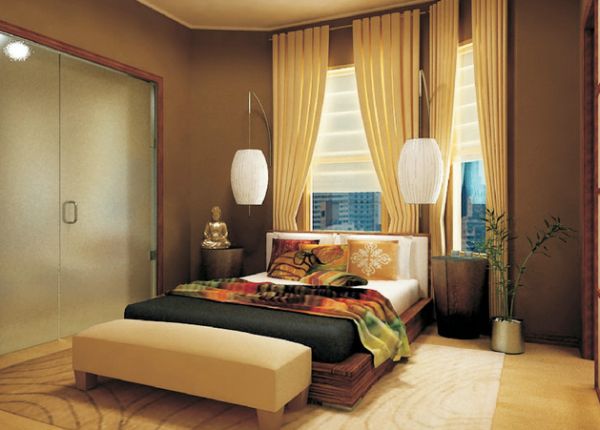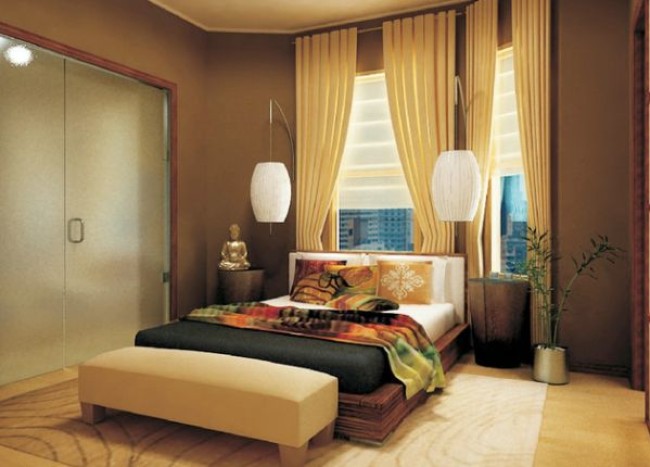 by Marie Burgos Design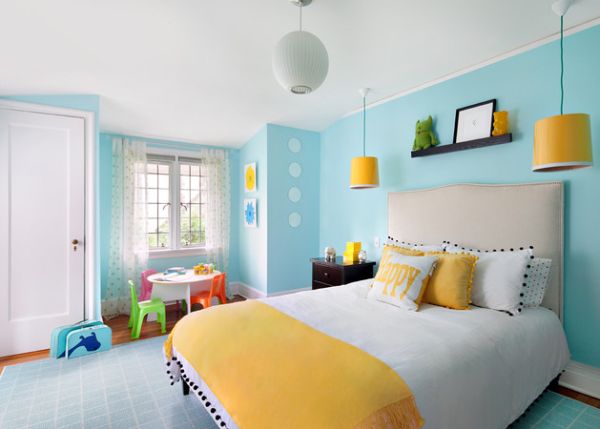 by Clean Design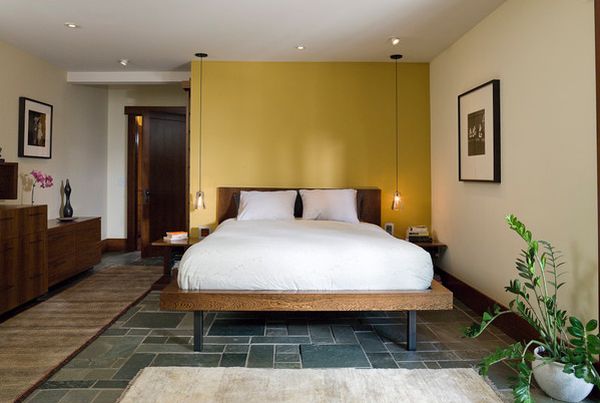 by Angela Dechard Design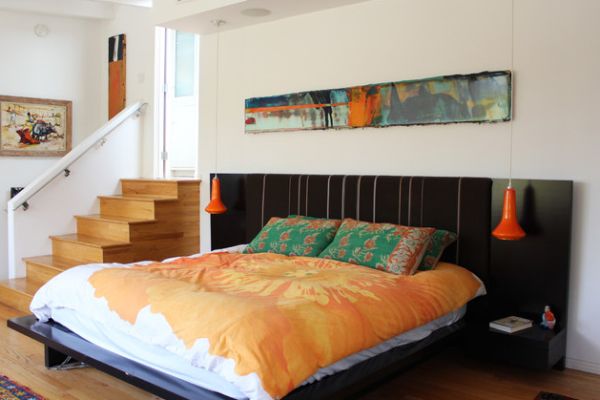 by Design Vidal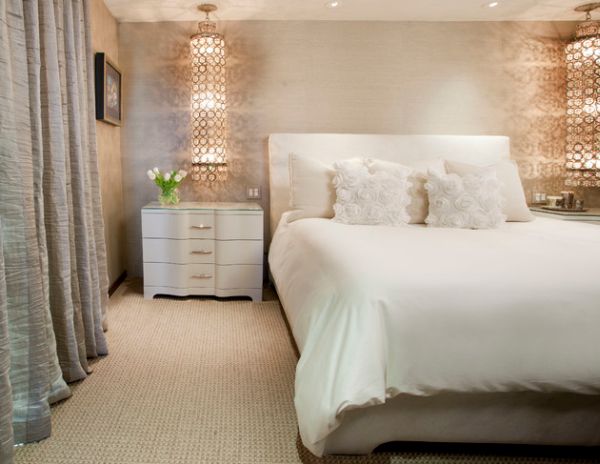 by Lori Gentile Interior Design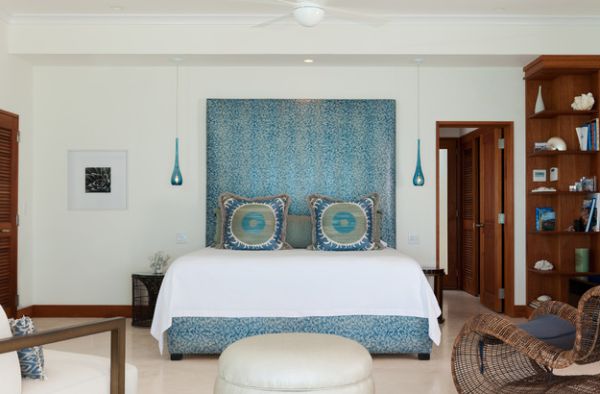 by LKID
Flexible Comfort of Sconces
Most hotel rooms and luxury retreats employ wonderful bedside sconce lighting to usher in a luxurious vibe. These brilliant lights instantly make a room more special and visually grand. While the classic-styled sconces might not easily fit in with the modern bedroom designs (unless you have a cool beach theme or a cottage vibe going on), sleek and slender modern designs fit in seamlessly. Not only are these sconces chic and fashionable, but also are ultra-flexible and can swing around when needed. They are also far less understated in appearance than most pendant light designs and are more suited for those who prefer a hint of minimalism.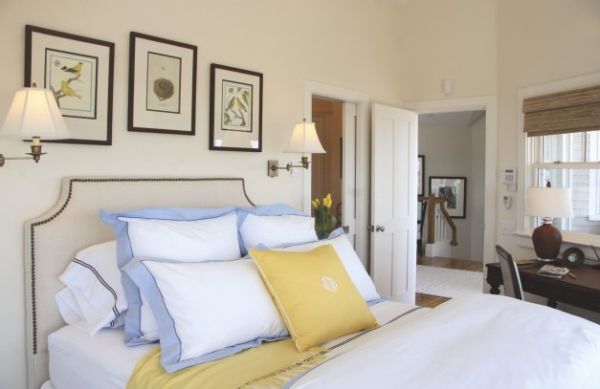 by Kate Jackson Design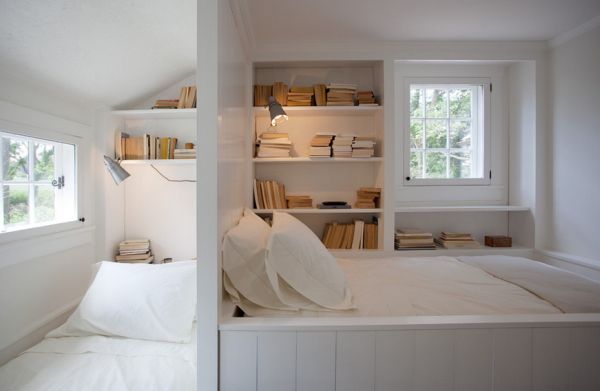 by Sullivan Building & Design Group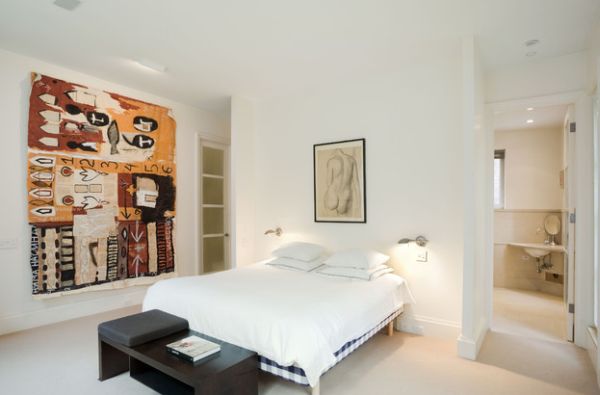 by Vanni Archive/Architectural Photography
Sconces as bedside lighting also can double up as perfect spotlights for reading in the bed. Some can be placed just above the headboard and can be swung away when you do not really need them! Picking between pendants and sconces is a matter of personal needs, choice and a style that fits your bedroom best. Irrespective of what you choose, always remember that bedside lighting is not relegated to table and floor lamps alone.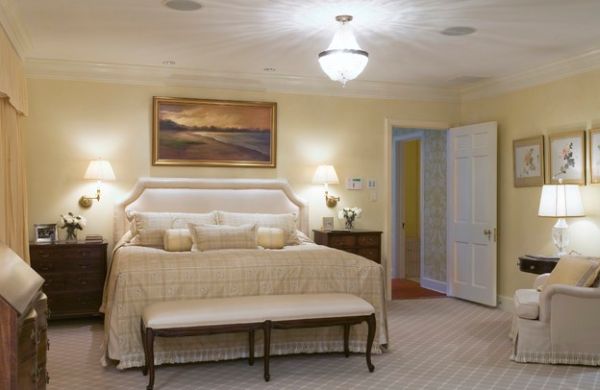 by Kingsley Belcher Knauss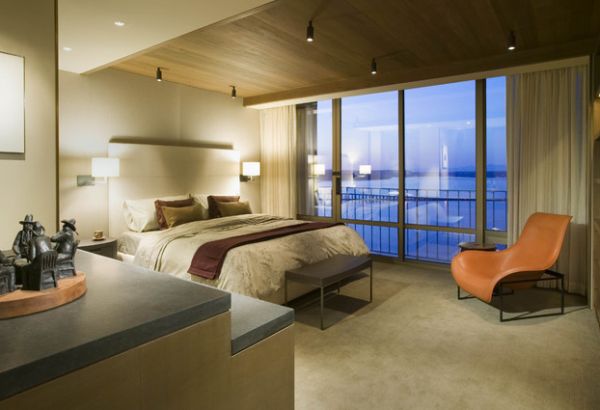 by Bosworth Hoedemaker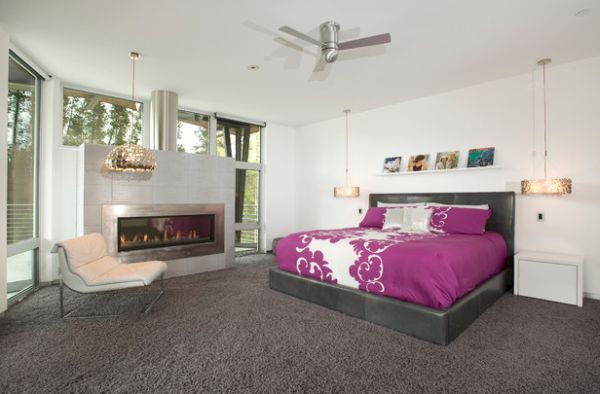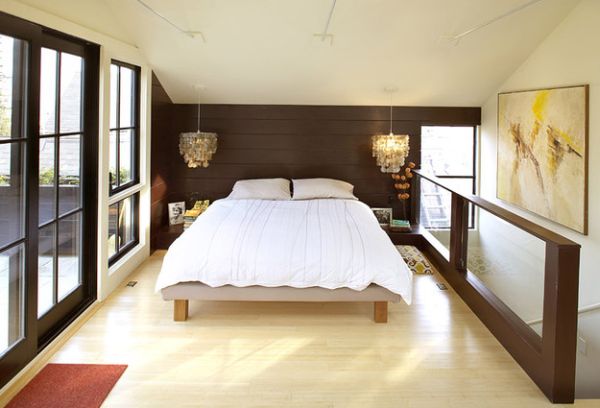 by Feldman Architecture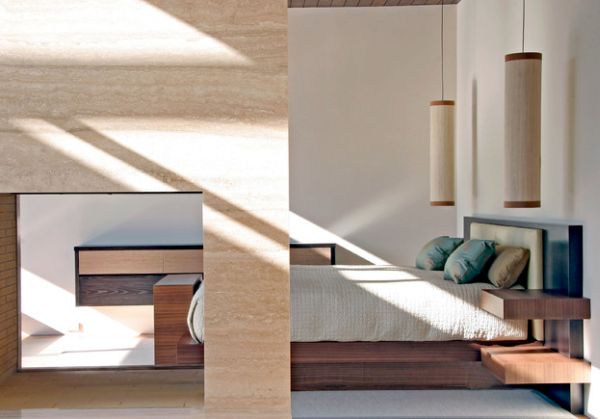 by Studio William Hefner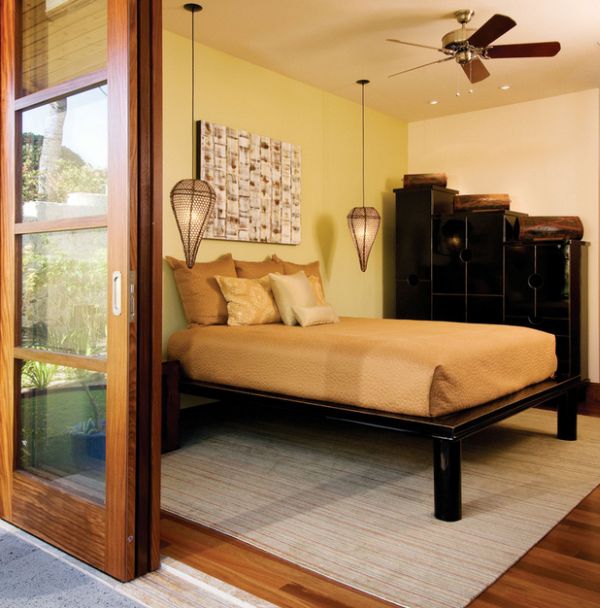 by Philpotts Interiors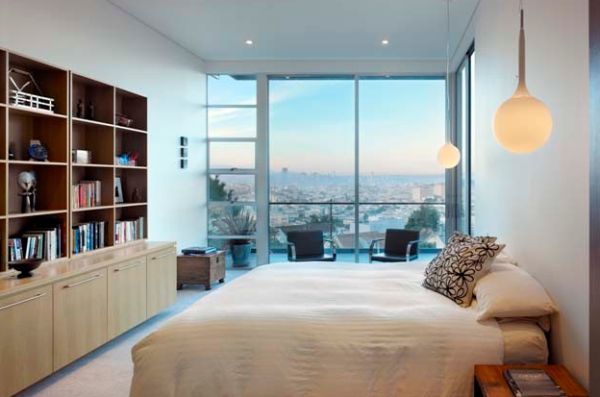 by Zack de Vito Architecture + Construction