We always tend to talk about how accent colors have made an astounding comeback in the last decade or two, thanks to both homeowners and designers gravitating toward the use of cool neutral shades. But most often, our search for brilliant accent hues starts and ends with paint. We generally tend to relegate ourselves to the use of an accent wall to usher in a bright shade, when there are other attractive and far more ergonomic ways of doing so. Throw pillows and accent fabrics are two such cool options that allow you to shift between hot seasonal design trends with ease. An accent lamp is another great option for those looking for solutions beyond the obvious.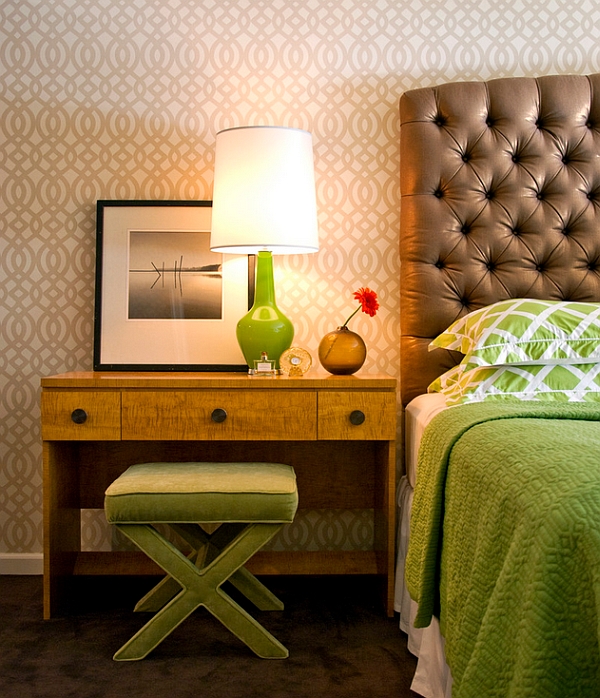 by Alexander Johnson Photography
Today we limit ourselves to browsing through the brilliant array of accent table lamps and the many magical shades that they arrive in. While dazzling modern pendant lights are all the fancy currently, table lamps have an innate nostalgic appeal that is undeniable and irresistible. Add a dash of invigorating color and they become instant showstoppers! So flip through these colorful inspirations before deciding on what is best for your own home…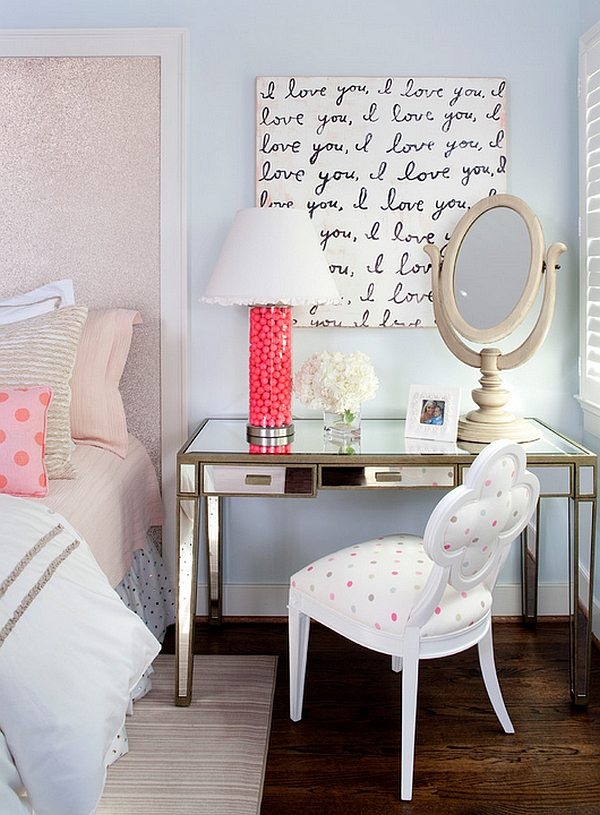 by Kristin Peake Interiors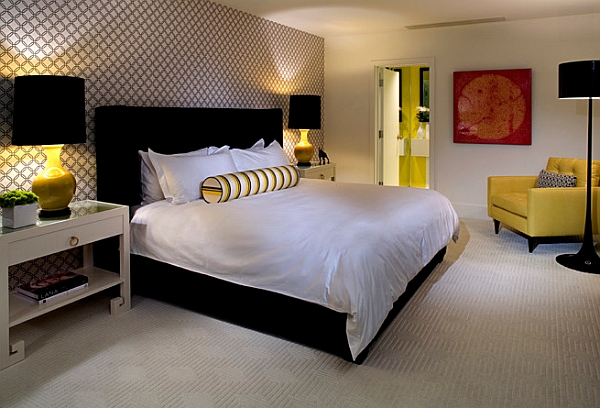 by NB Design Group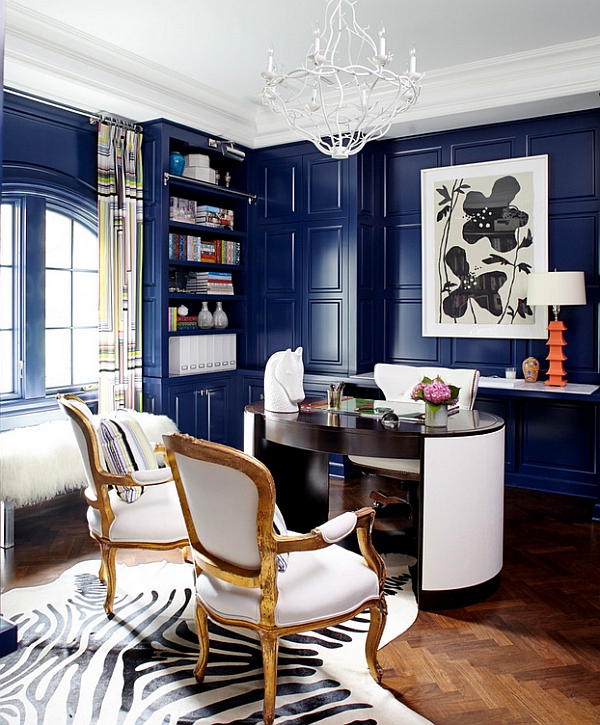 by Fun House Furnishings & Design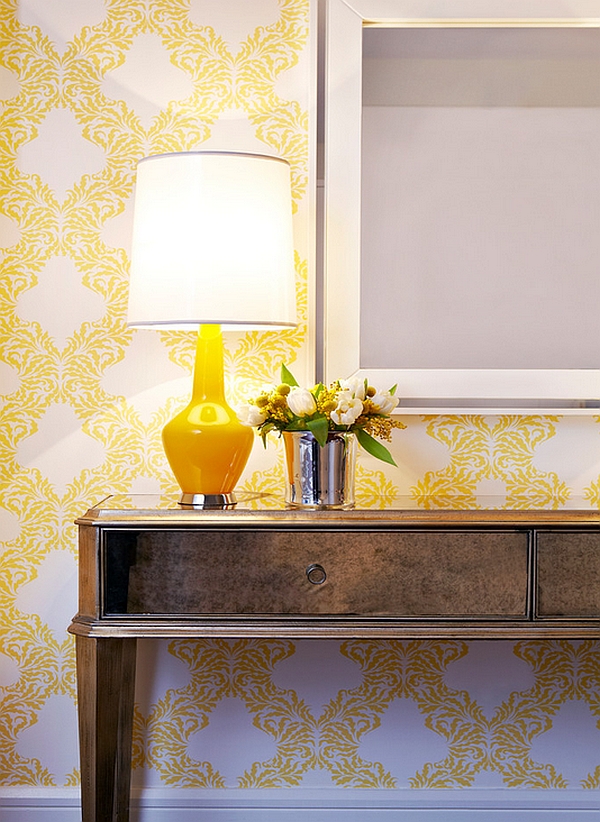 by Chango & Co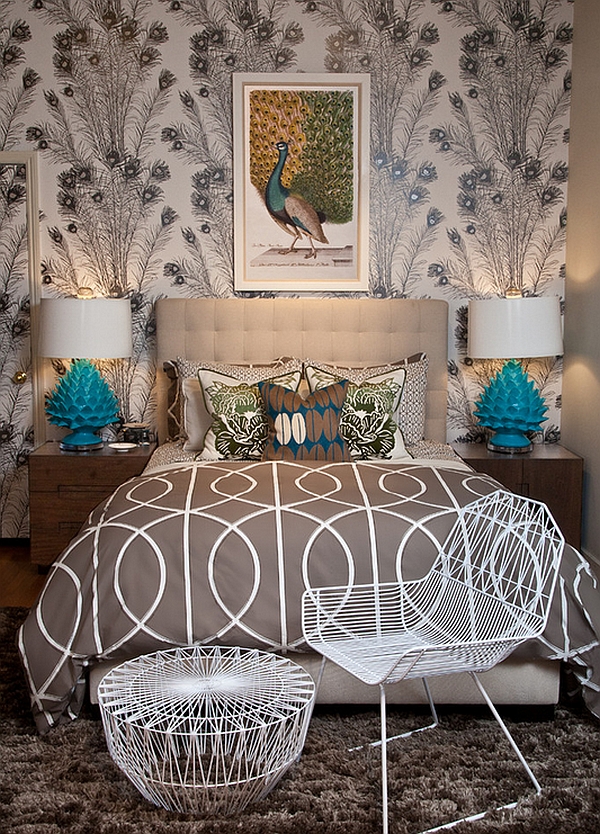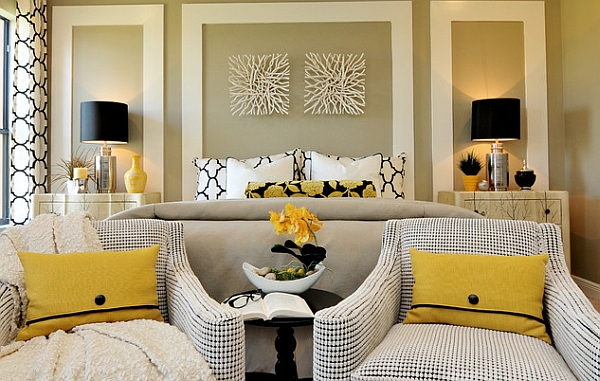 by Studio KW Photography
Charming and Soothing Blues
Recent studies have shown that the presence of blue along with other neutral tones in the bedroom is the best possible color combination for those looking for a relaxing snooze! The endless shades of blue also give you plenty of chances to improvise and play with different hues. Not to mention, the color seems to fit in organically with most modern bedroom and living room themes that range from the nautical and the coastal to the tropical and the Mediterranean. An accent table lamp in aqua, teal, turquoise or even robin's egg looks simply stunning when placed in a tranquil bedroom.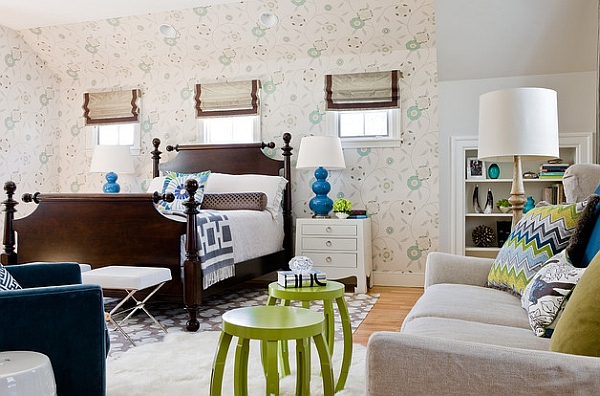 by Rachel Reider Interiors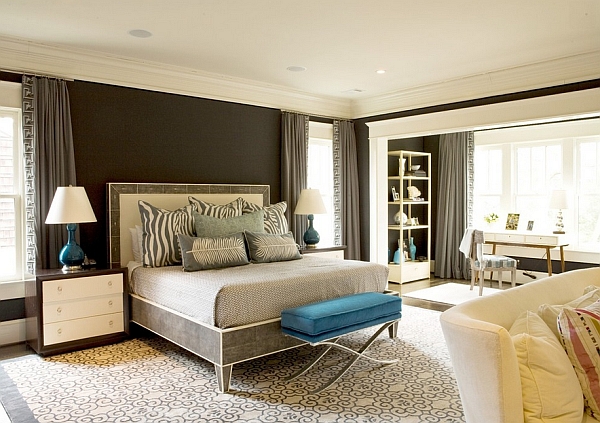 by Brian Watford ID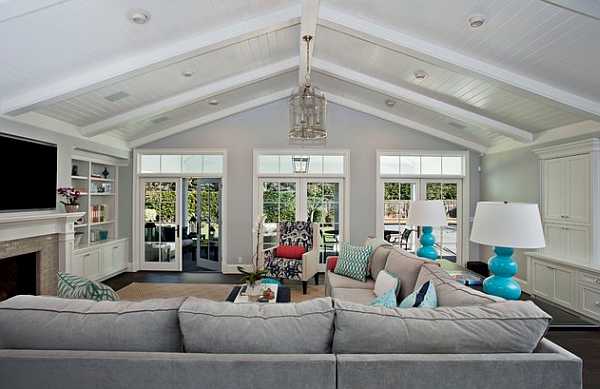 by Fiorella Design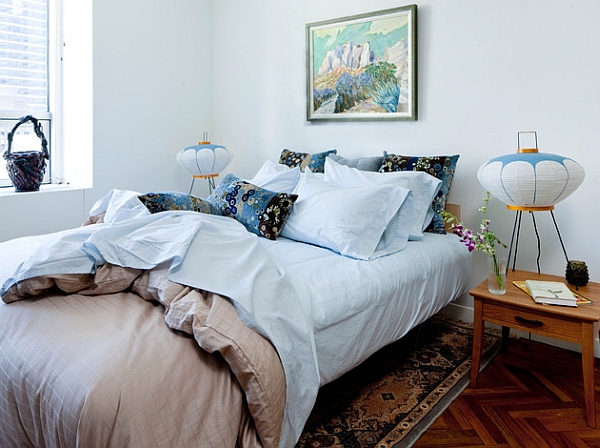 by Kristen Rivoli Interior Design
If you are lucky enough to own iconic lamps like the Isamu Noguchi creations, then the room looks even more impressive. The classy table lamps above are not only sculptural and elegant, they also lend a sense of serene oriental charm!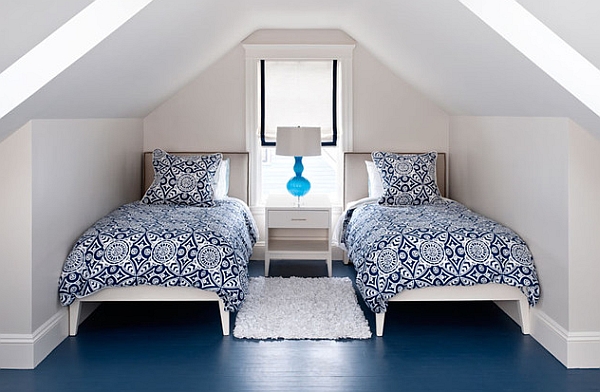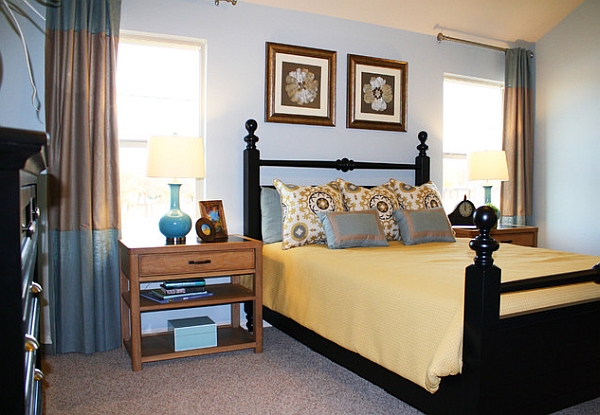 by Cristi Holcombe Interiors
Fiery Reds and Playful Oranges
It is amazing how most people tend to look at both orange and red as risky colors to incorporate in a modern setting, and yet most accent table lamps that you will ever stumble across seem to be draped in classy 'burnt orange'. It is best to pick an accent lamp in orange that is easy on the eyes and has a soft glow to it. But when it comes to red accent lamps, it is best to adopt a bolder and more colorful approach. Restrained reds can seem dull and a touch jaded with time. Fiery passionate reds on the other hand offer wonderful visual contrast and create instant focal points. Set them against a plain black backdrop and they look even more captivating.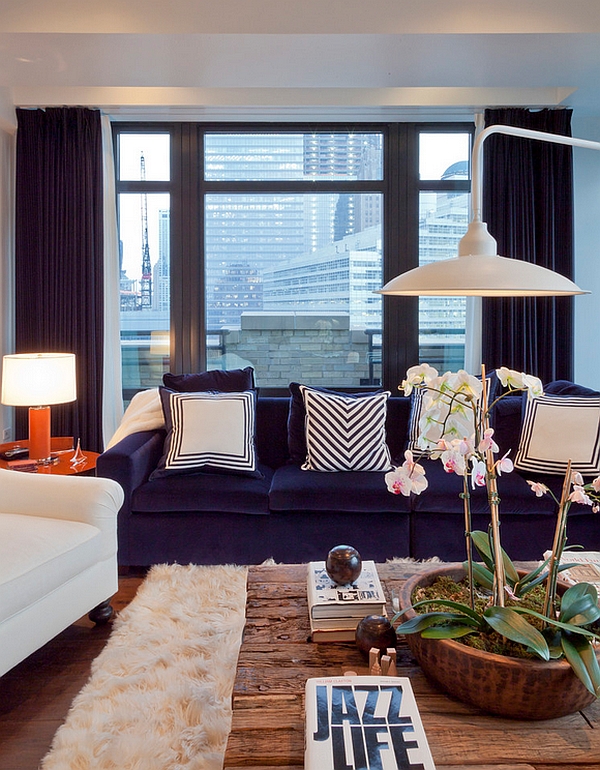 by CCS ARCHITECTURE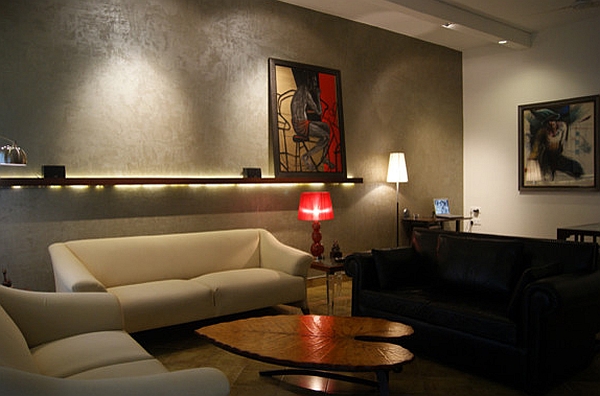 by Studio Incept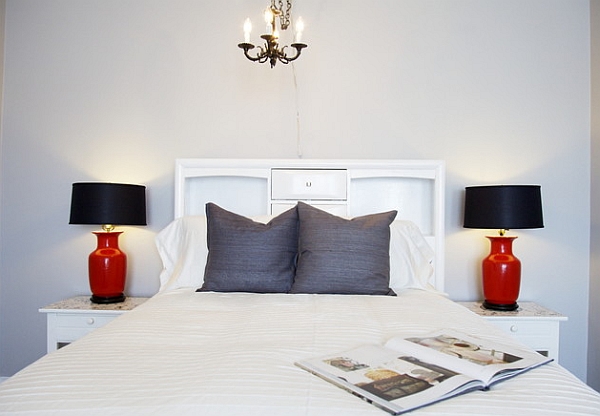 by Kelly LaPlante
Orange with turquoise is a color combination that is one of the hottest trends of the season and is here to stay. If you are using orange accent lamps, then couple them with turquoise fabric and pillow accents and vice-versa to bring home a playful and trendy vibe.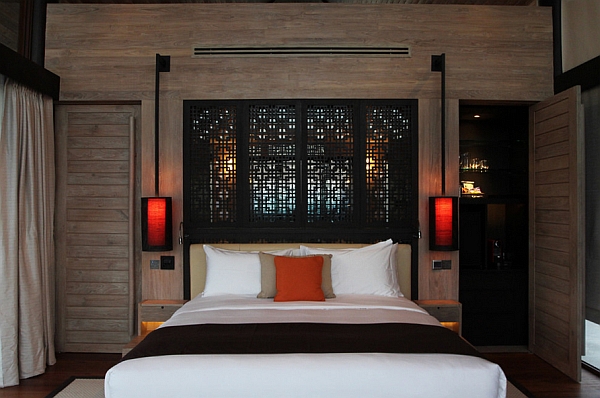 by spincircle creative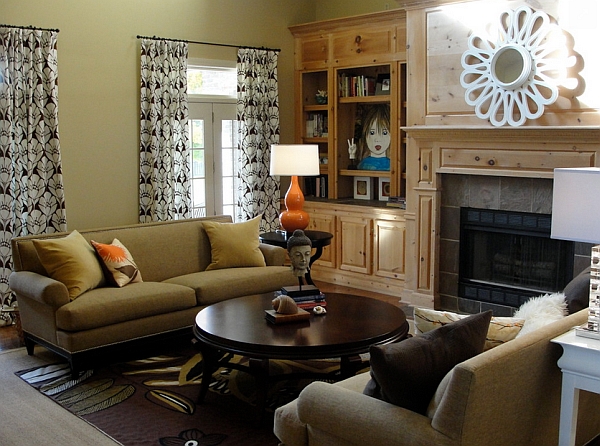 by Rebekkah Davies Interiors + Design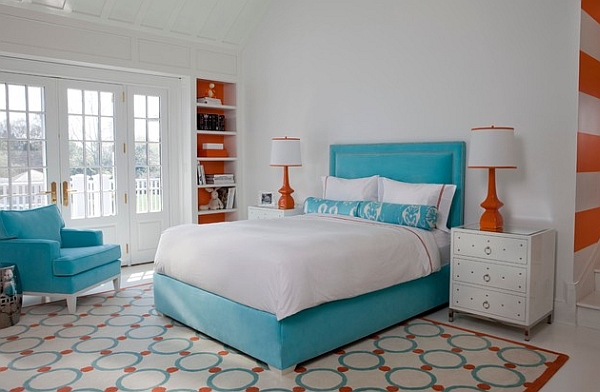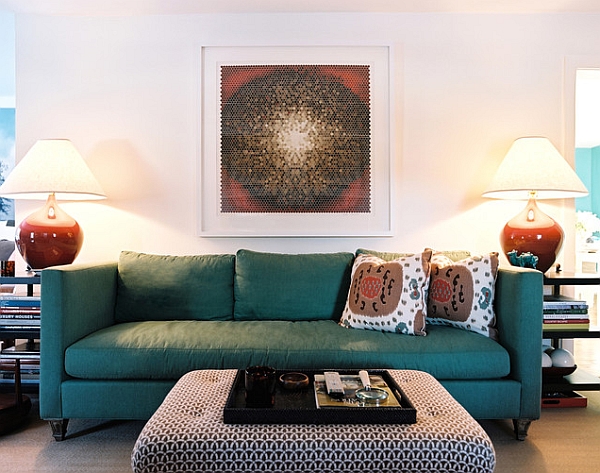 by TILTON FENWICK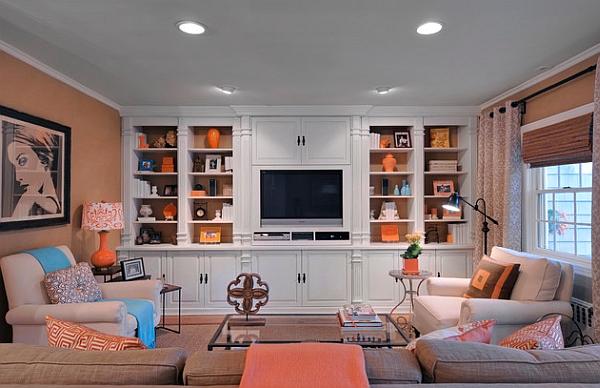 A Celebration of Color!
The idea of adding candy-colored lamps to different rooms of the house is another great approach that is both fun and aesthetic. If you have one monochromatic backdrop throughout the home and a coherent theme, then add a sense of uniqueness to each room by choosing an accent table lamp in a different color. For instance, the Capri Bottle Lamp that you see in the collection today comes in a wide range of colors that include red, green, yellow, blue and orange. By adding one in a different color to each room, you maintain a sense of continuity and similarity while playing with various hues. And one can even periodically switch these table lamps around easily to give each room a whole new look!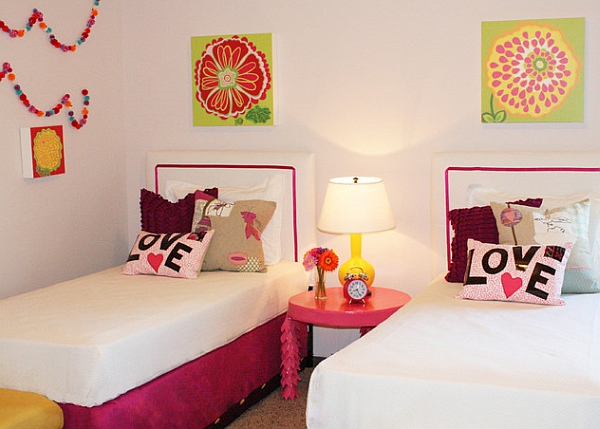 by Cristi Holcombe Interiors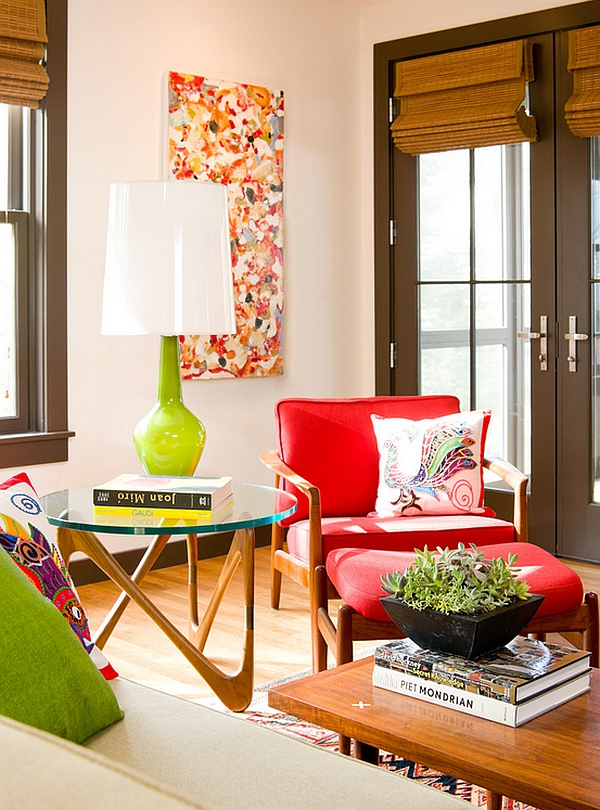 by Kristen Rivoli Interior Design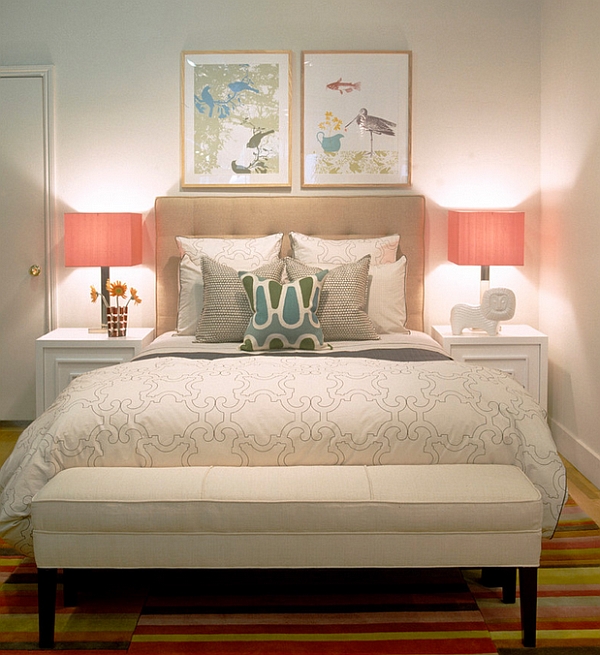 One of the great things about bringing home an accent lamp is the ergonomic convenience it offers. While painting an accent wall takes both time and effort, you can simply move the lamp to a different room if you are not happy with its current place at any point in time. With table lamps, this task becomes even simpler (unlike the case of pendant lights and large floor lamps)!
Bring back that old table lamp in a flashy new color and give your bedroom or living space a sparkling makeover…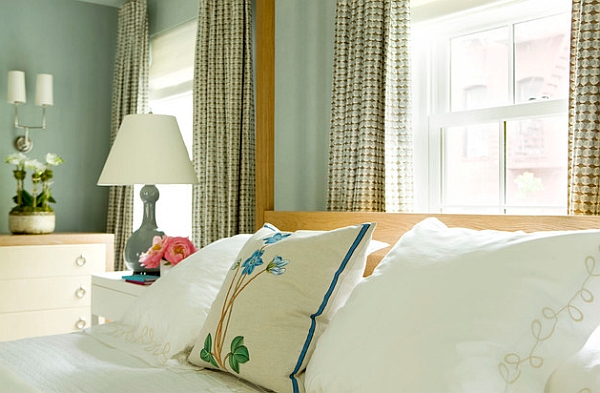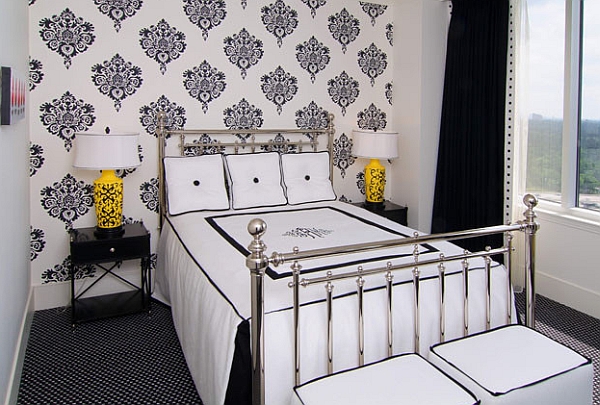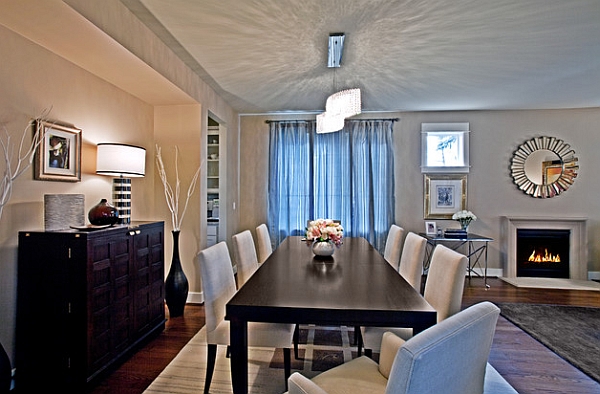 by Pilar Calleja – Draw The Line Design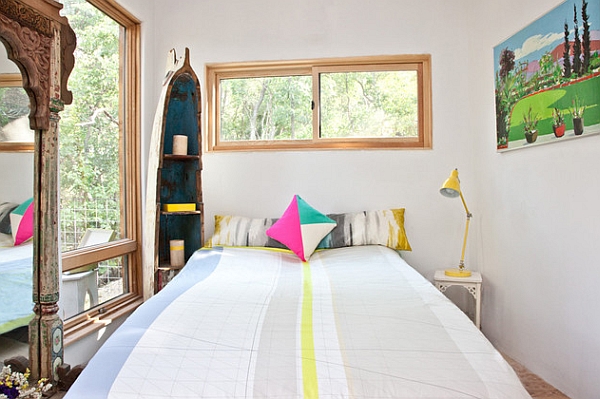 by Sarah Natsumi Moore