Part of the exclusive Milan Condominium in New York City, Penthouse B is a fabulous apartment that offers you a perfect vantage point to take in the many sights and sounds of NYC as you marvel at its iconic skyline. But it's not just a bird's-eye view of the city and the beautiful East River that draw you to this trendy penthouse apartment. Located on the 32nd floor of the building, the apartment offers you a perfect getaway from all the rush and the noise while keeping you connected with the many world-class restaurants and shopping boutiques that the city has to offer.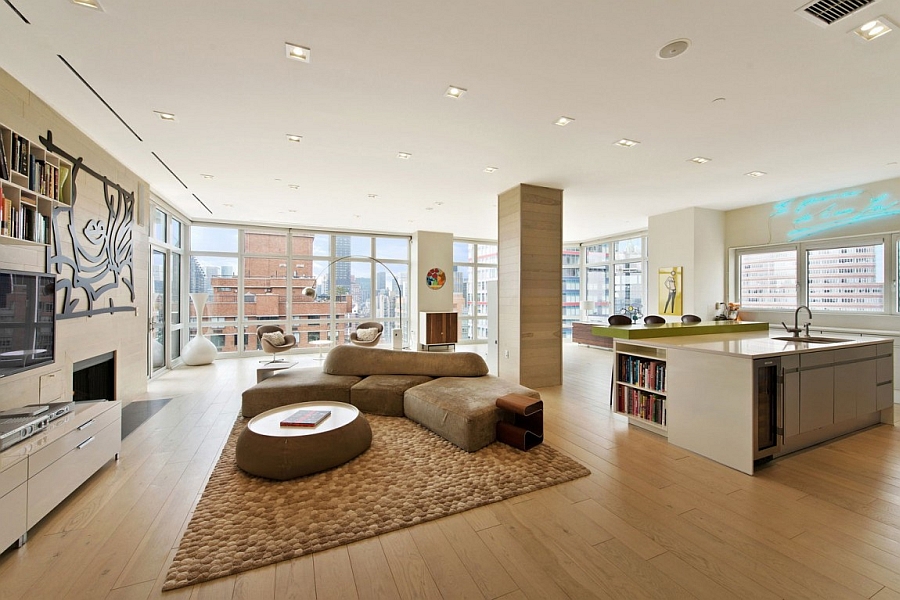 Clad in captivating Mid-Century modern decor, it ropes you in the moment you step through the grand entry foyer. You can find luxury at every turn, as the open floor plan ensures that you have an unobstructed view of the glittering New York lights regardless of the room you are in. A spacious living room is connected to a state-of-the-art kitchen and a charming dining area. Surrounded by some timeless decor pieces like the twin Swan chairs in the living room, the Arco floor lamp, and the Cherner Barstools in the kitchen, the experience can be a touch overwhelming for any design aficionado.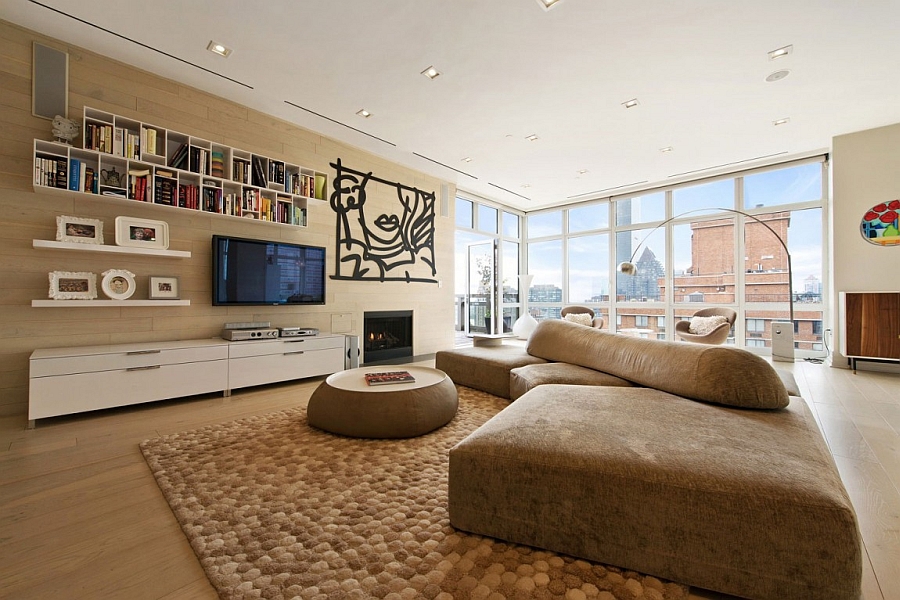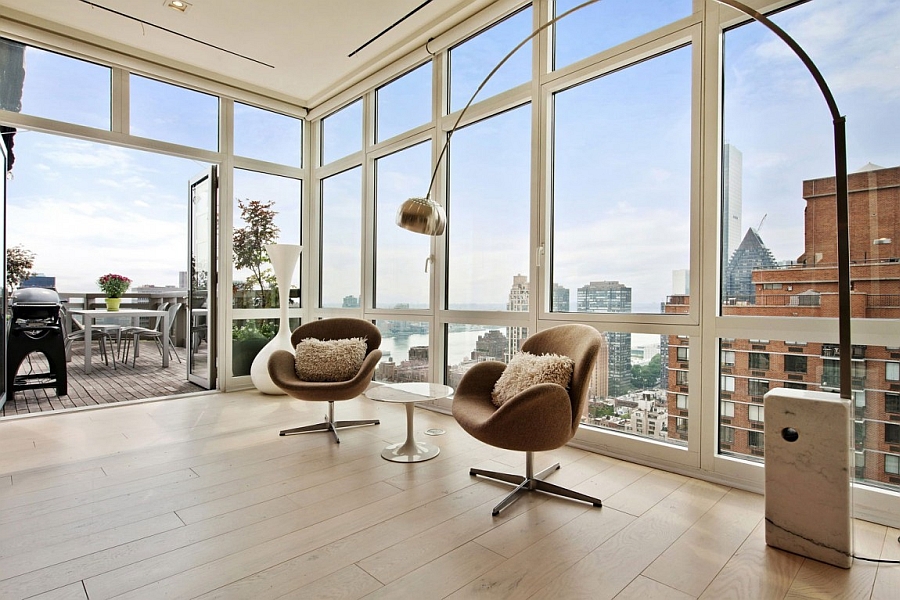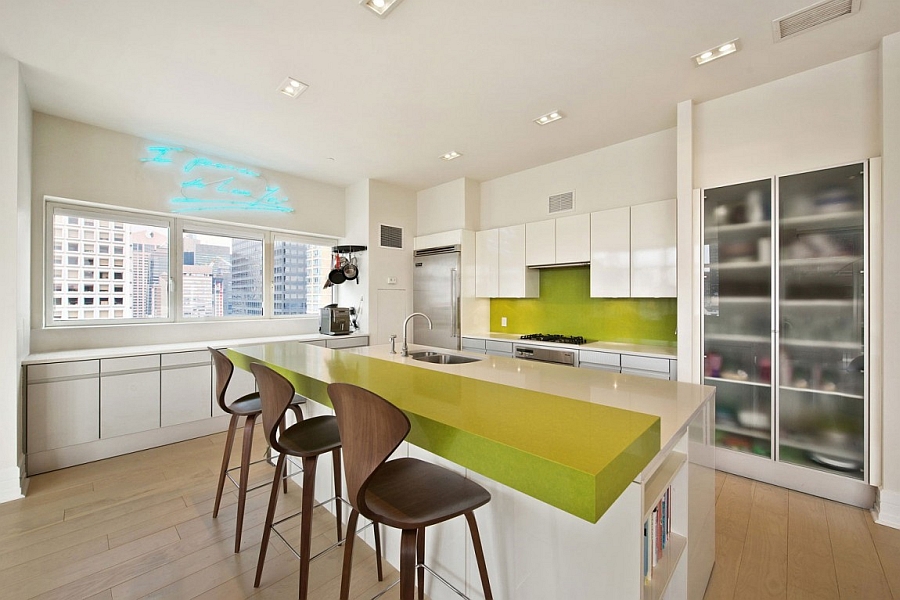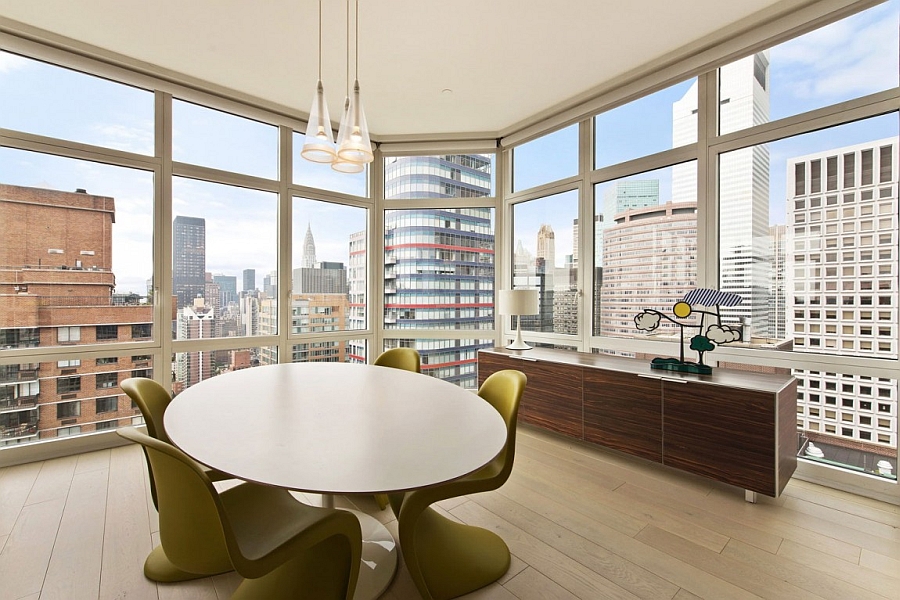 But the list of goodies does not end there, as the Saarinen tulip dining table is coupled with the gorgeous Panton chairs in lime green in the dining space. With Fuchsia pendants above, this apartment is all about living it up in dazzling style. Two bedrooms with en-suite bathrooms occupy the west wing, while the master suite and a lovely wooden terrace are located on the eastern side. Elegant, elite and extravagant, it is the perfect New York City apartment for every design lover, and it can be yours for $6.5 million!