Designing a small bedroom is not just about creating interiors that save up on space. It needs to be a combination of style and space consciousness that exudes balance and panache. This requires both proper planning and a touch of ingenuity. Lack of space in the bedroom does not mean you have to give up on either comfort or elegance. Compact bedrooms can appear as lavish and luxurious as any other that is blessed with ample space. In a world where studio apartments and city lofts are becoming more and more common, savvy design seems an absolute must.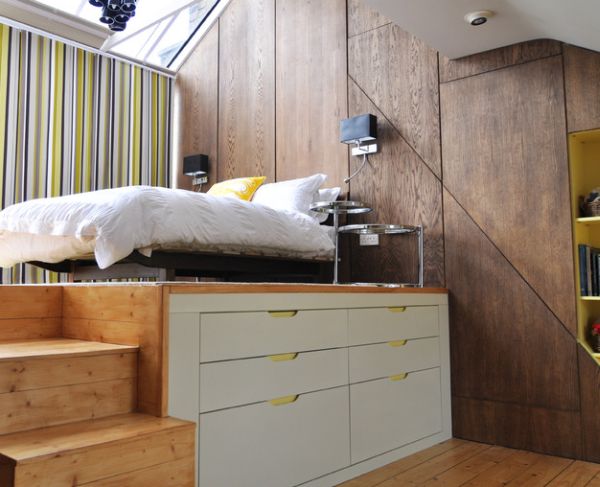 Designing the interiors of a small room are all about creating greater visual room and incorporating ample storage units. A clean and uncluttered look is an absolute must. From lighting to paint and mirrors to accessories, every little detail makes a big difference. Here are a few modern inspirations that will get you started on the right path –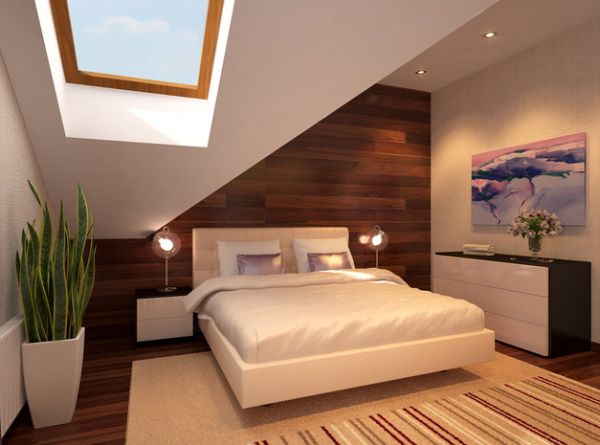 by Stanislav Ermolenko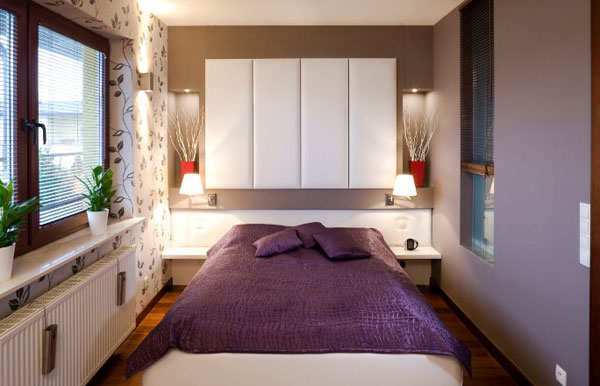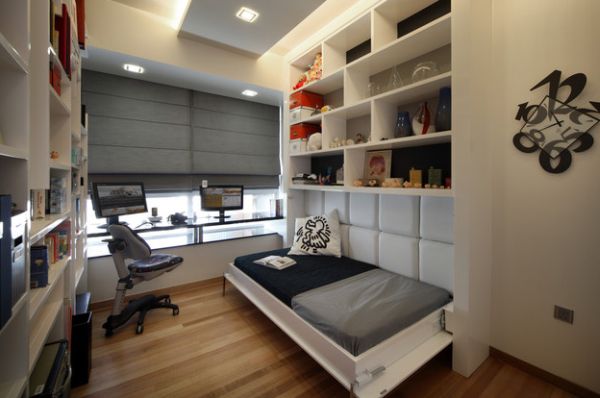 by The Interior Place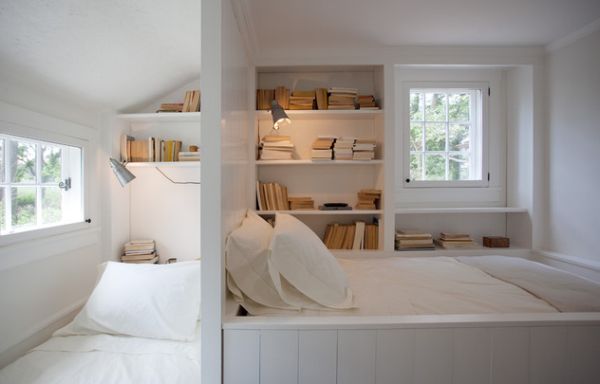 by Sullivan Building & Design Group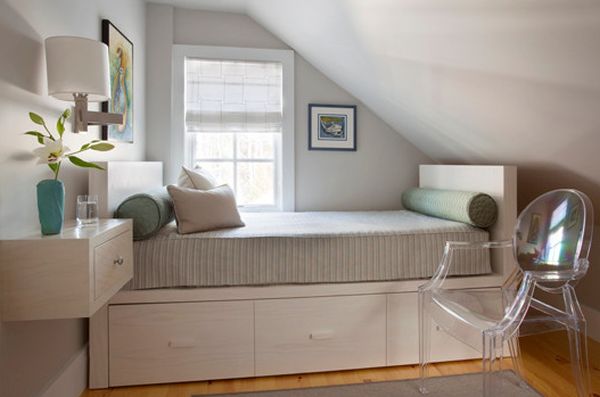 by Shor Home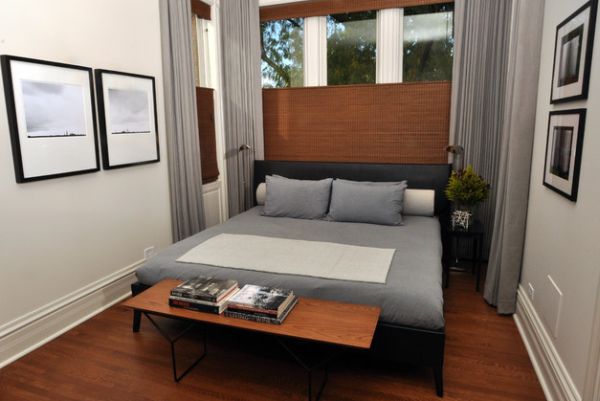 by Nicholas Moriarty Interiors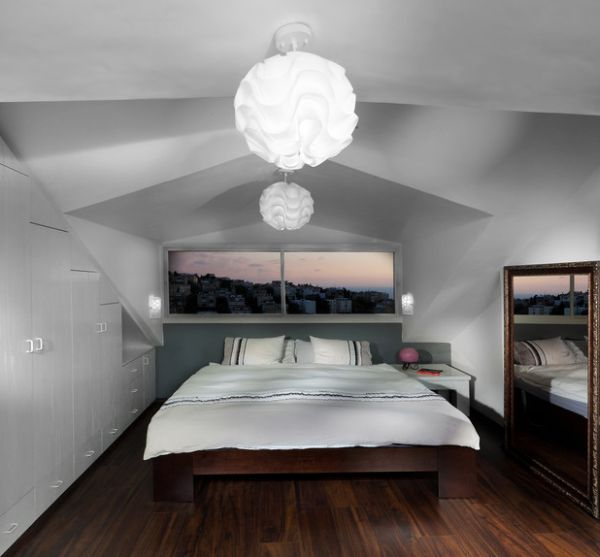 by Elad Gonen & Zeev Beech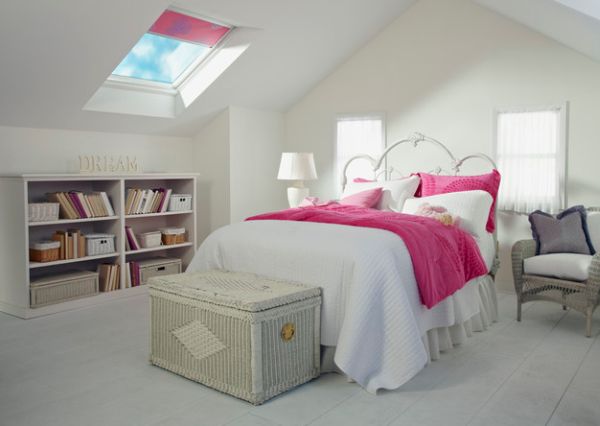 by VELUX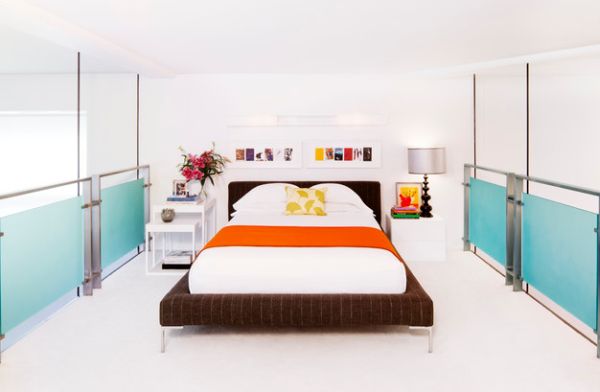 by Diego Alejandro Design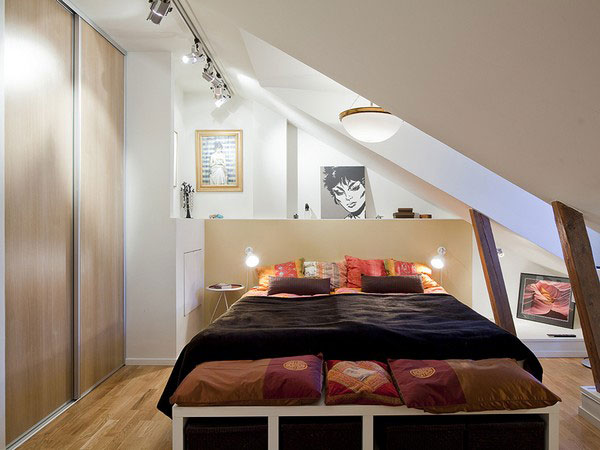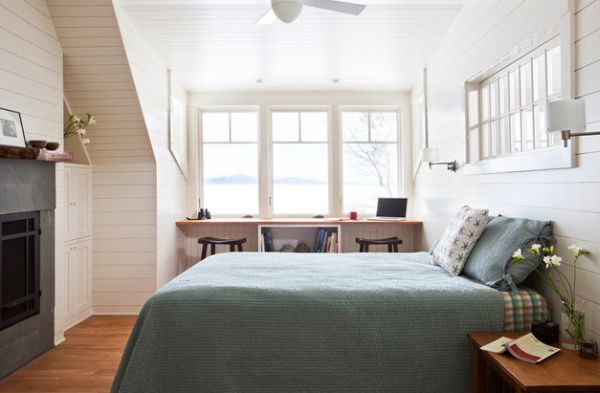 by Whitten Architects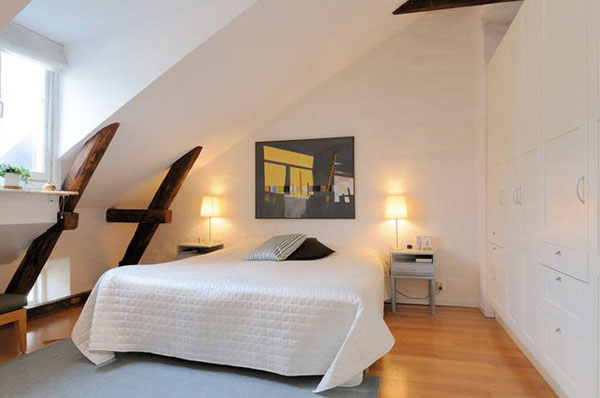 Lighting and Color
Most home owners tend to confuse between spaces that are airy and fresh and ones that are simply large. Size of the room has pretty much nothing to do with the vibe it exudes. Small bedrooms can look airy and pleasing when done right. Lighting and color play pretty much the most important part in it all. Try to keep the color combinations in a compact bedroom to a minimum. If you can work out a color scheme with white as the backdrop and introduce single accent color by using pillows, fabric or décor, then it appears all the more modern and graceful.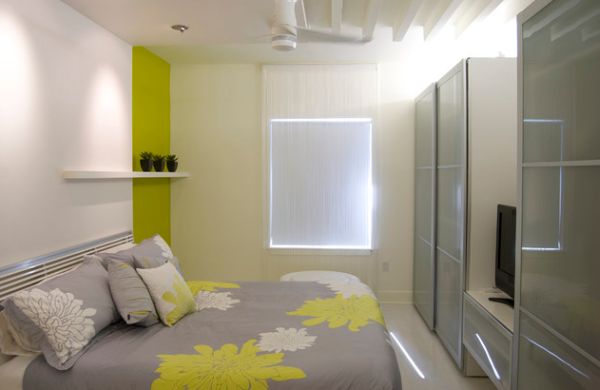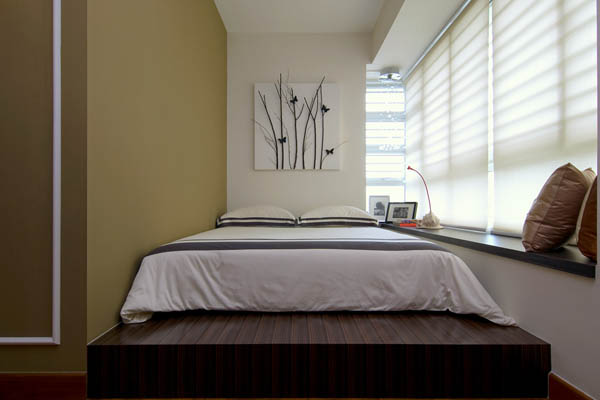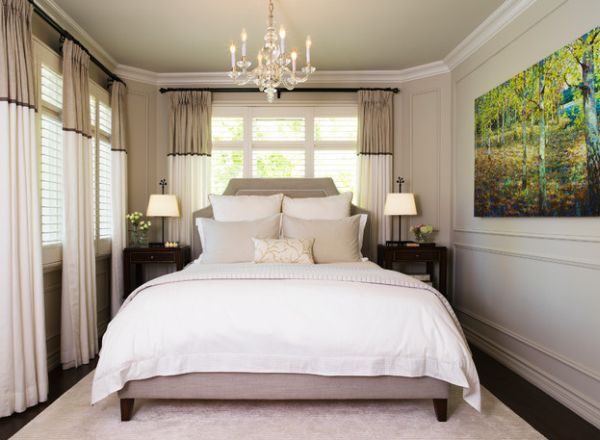 Adding too many colors creates visual fragmentation of an already small space. This makes your bedroom look much smaller than it really is. Lighting is another aspect that you need to plan carefully for bedrooms short on space. Lighting pretty much makes or breaks any room; big or small. Try to eliminate all dark corners by suing several layers of lighting. Pendant lights and scones are a great choice as they save up on leg room as well!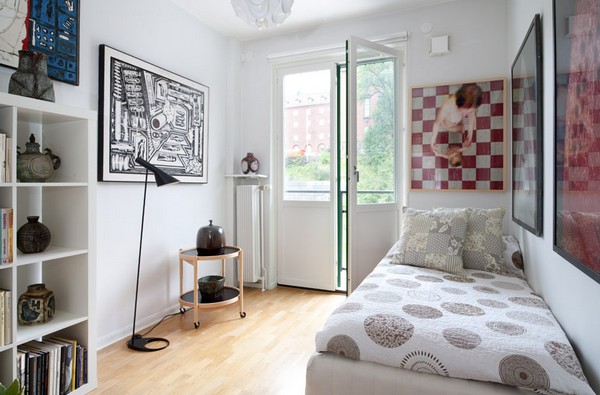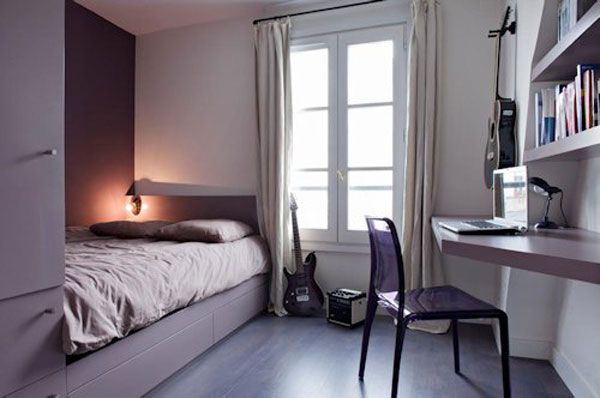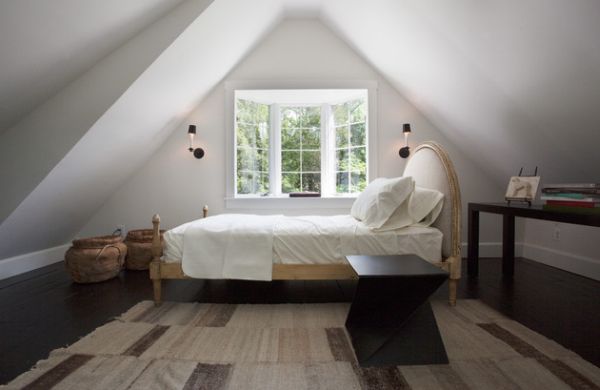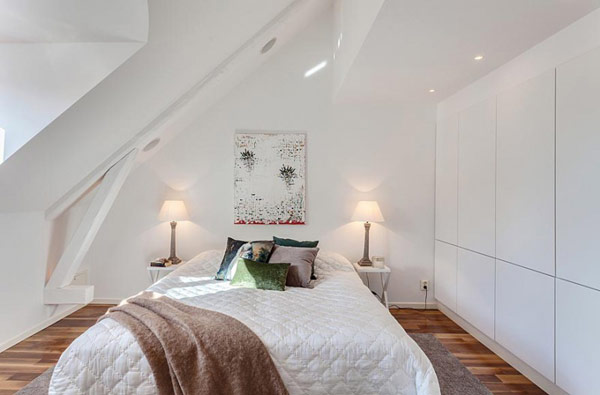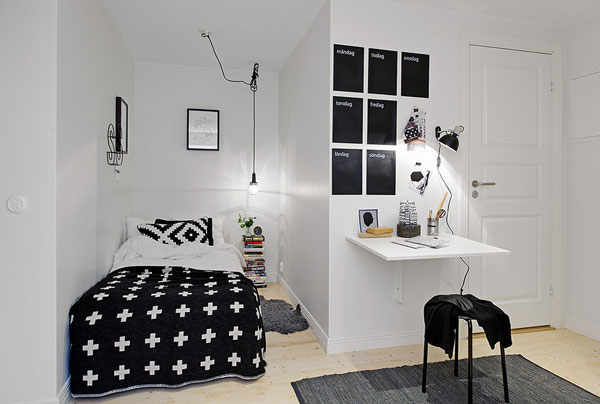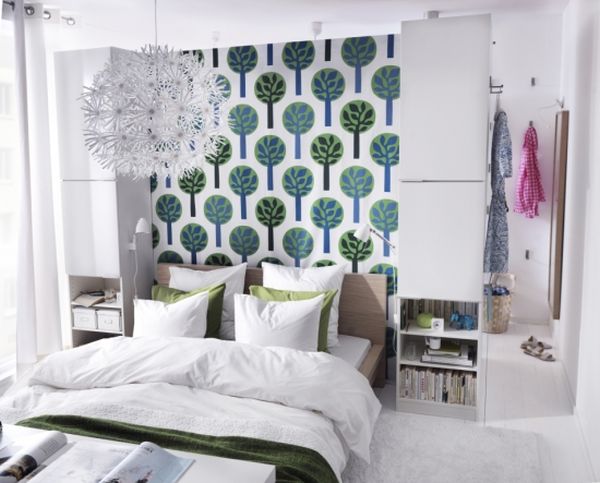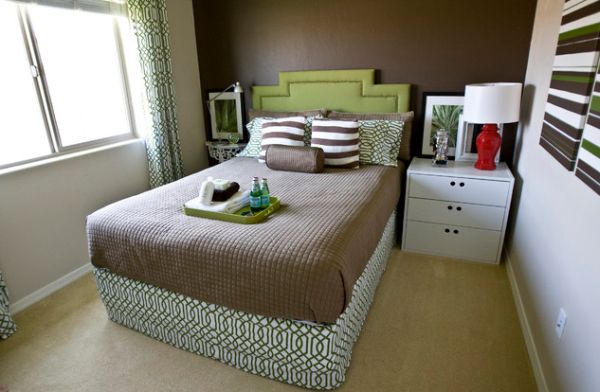 by Michelle Hinckley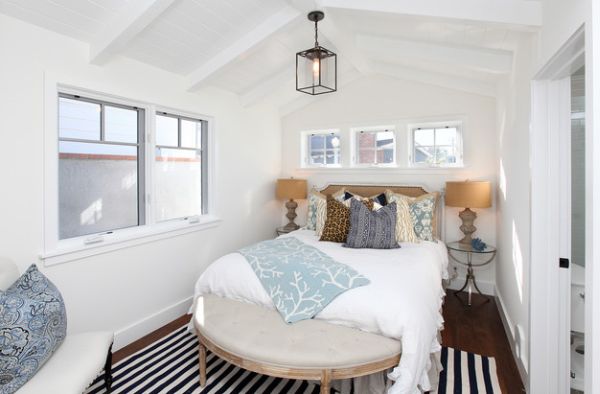 All about Space and Mirrors!
Style is often about illusion. What appears to be the truth is often more important than what really is and perception makes a huge difference. This is as true for design of small spaces as it is for Hollywood! Creating ample leg room by using furnishings that occupy the vertical space is a wonderful way to free up the square footage. The walls of a small bedroom cannot look cluttered. Yet, they must be used to the hilt. From floating bedside tables to ergonomic shelves, every smart addition gives the room a huge facelift.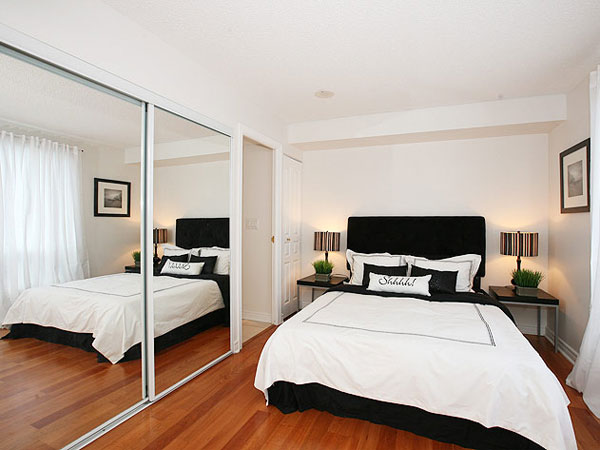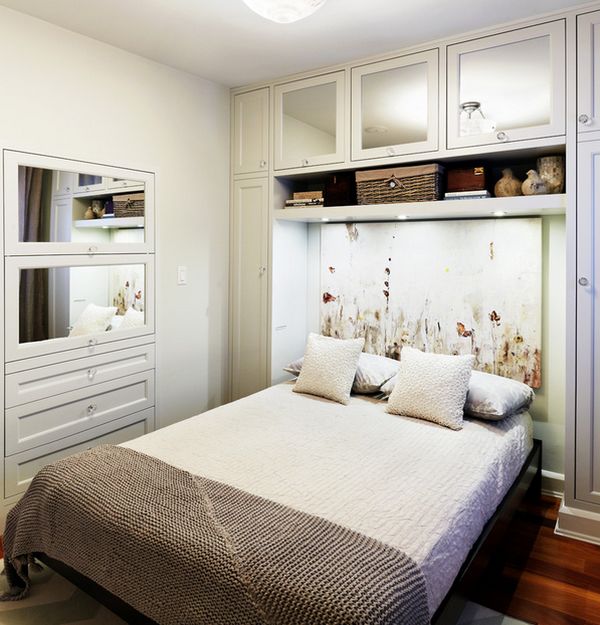 by Sealy Design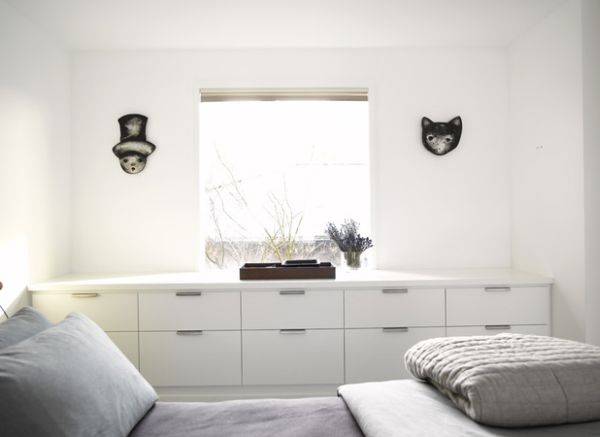 by Garret Cord Werner
Apart from sleek shelves that disappear into the walls, mirrors and glossy surfaces are a cool and trendy way to fashion more visual space. They also bring in a touch of Hollywood regency when coupled with plush fabrics. Use of skylights and large windows also adds to the freshness of a tiny bedroom while enhancing ventilation.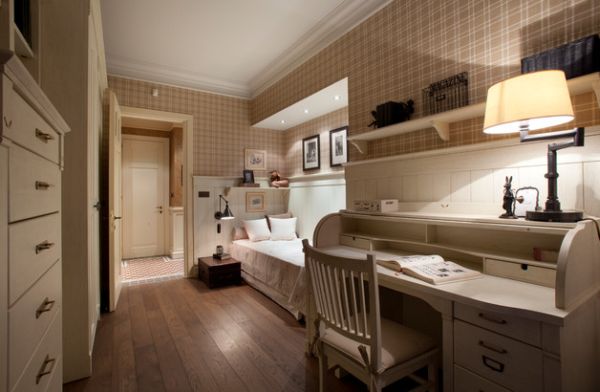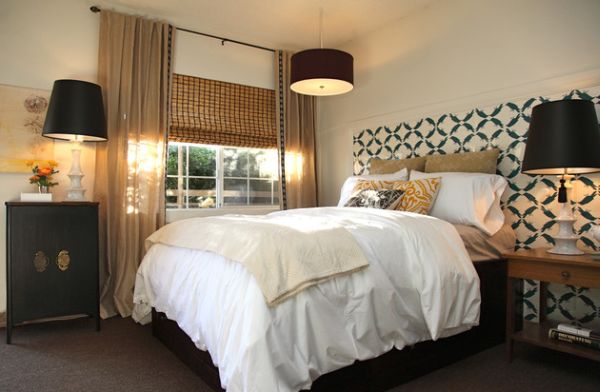 by Vanessa De Vargas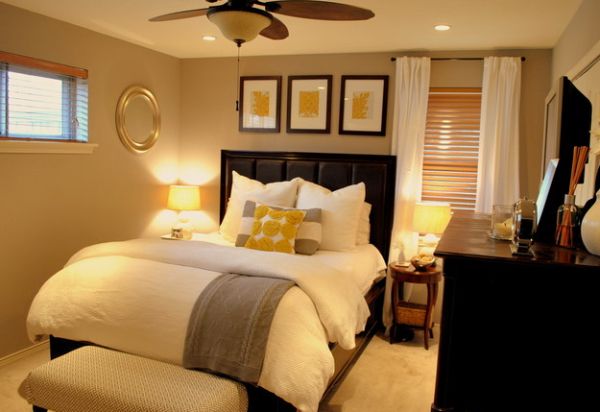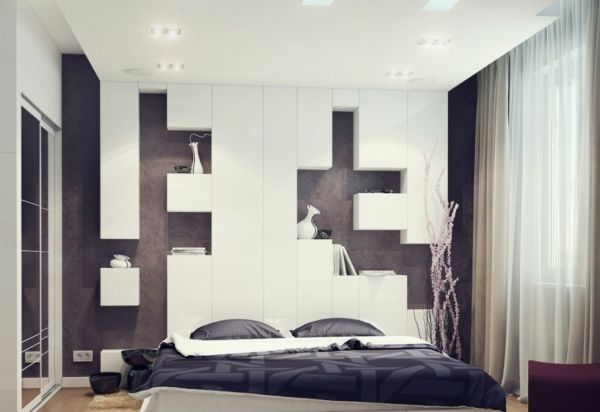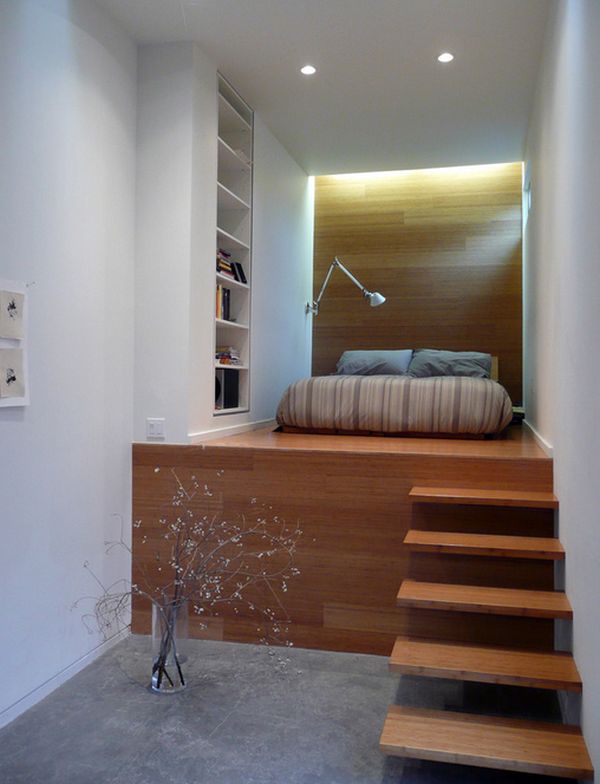 by Building Lab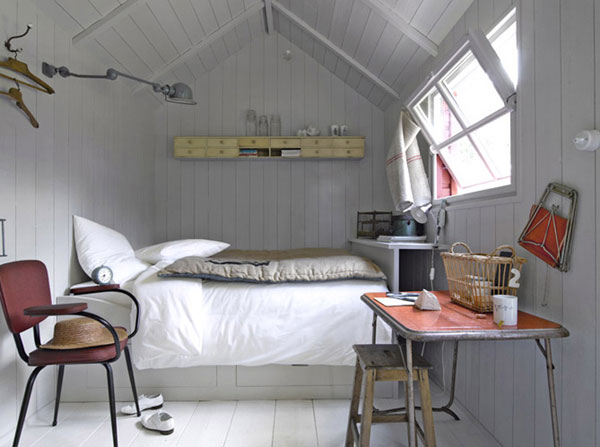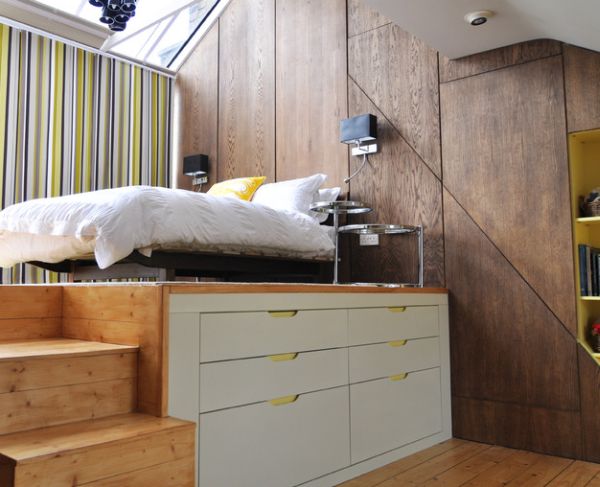 by Kia Designs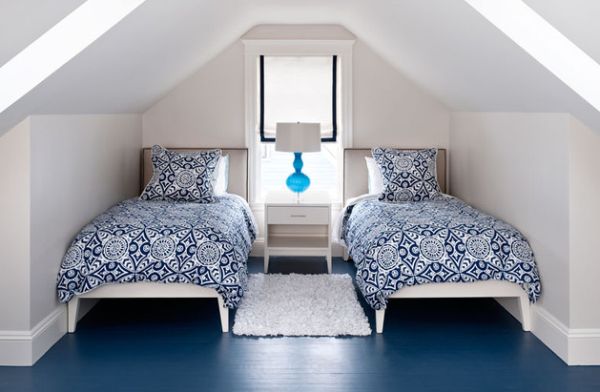 Smart Design with Symmetry
Attic bedrooms and stylish guestrooms are gaining prominence as home owners are trying to make use of every available inch of room. Loft beds, Murphy bed designs and wall units that store away all the mess help in creating sleeker and more organized bedrooms as well. The trend of adding a small work space to the bedroom is also encouraging designers to opt for more ergonomic solutions. Bedroom benches with in-built storage units and trundle beds make for great choices as well as they tuck away the unnecessary.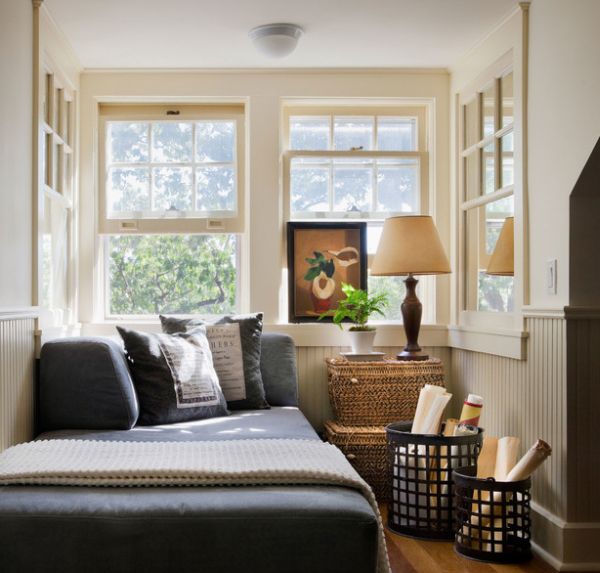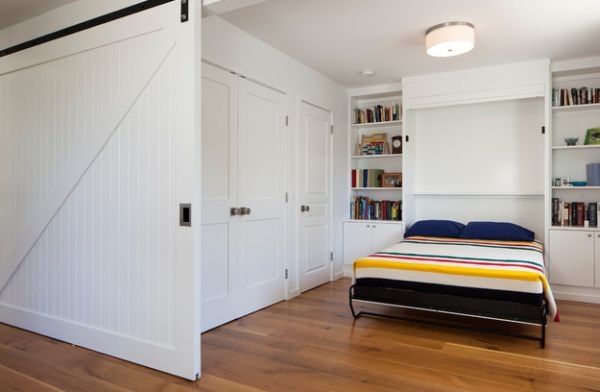 by Art of Construction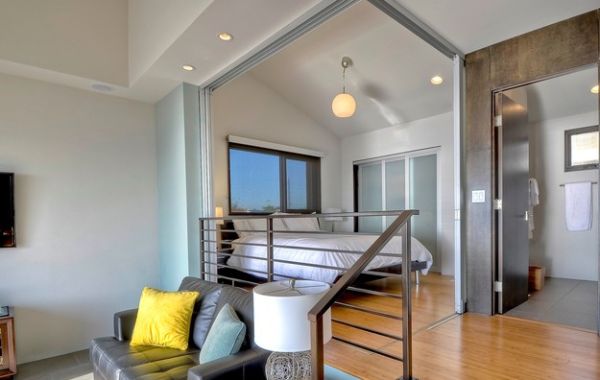 by The Sliding Door Company Vancouver
Creating a contemporary and stylish small bedroom is not the hardest task. In essence, it is all about what you can take away and not what you can add to the room. Keeping things simple, uncomplicated and minimal, helps a great deal. Pick themes that vary from semi-minimalism to Scandinavian for rooms that are more pleasing. Avoiding the temptation to add too many layers of color and décor is the key to attaining the perfect look.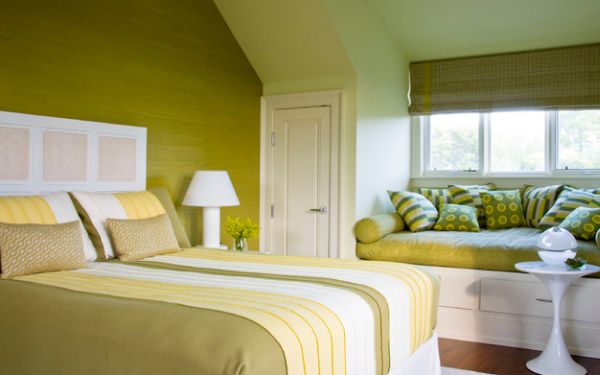 by Amy Lau Design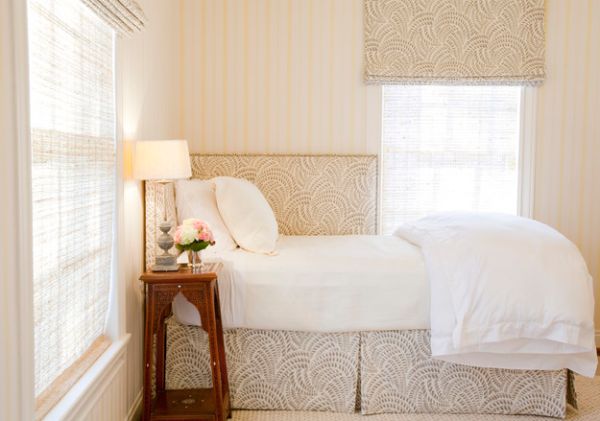 by Chandos Interiors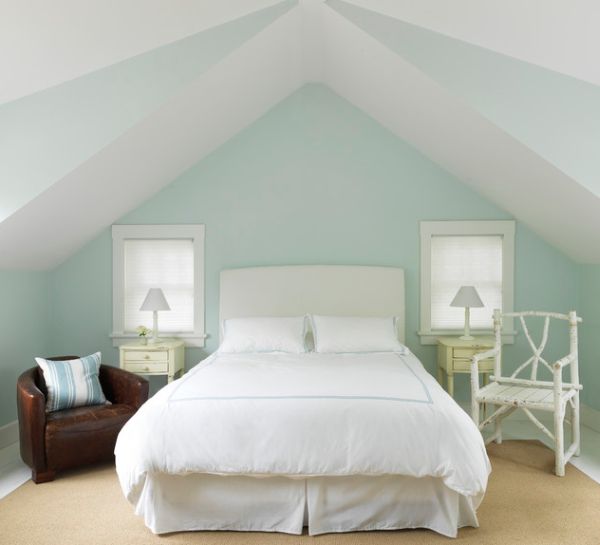 by Union Studio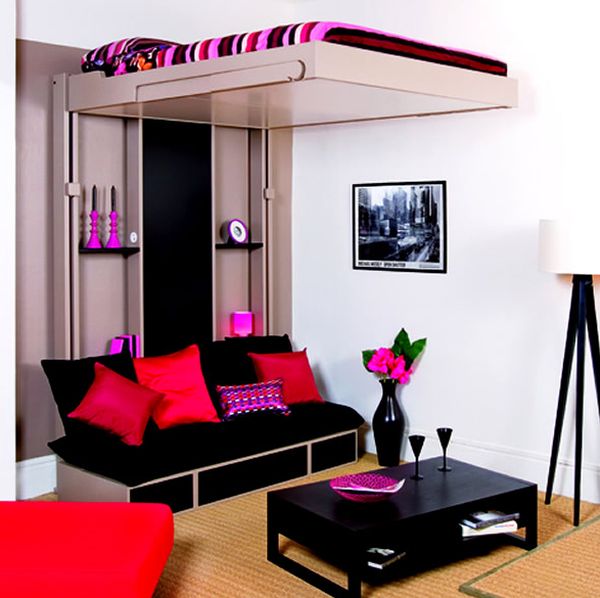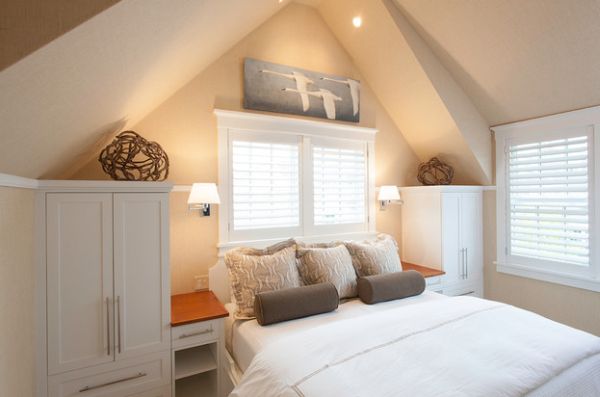 by Chip Webster Architecture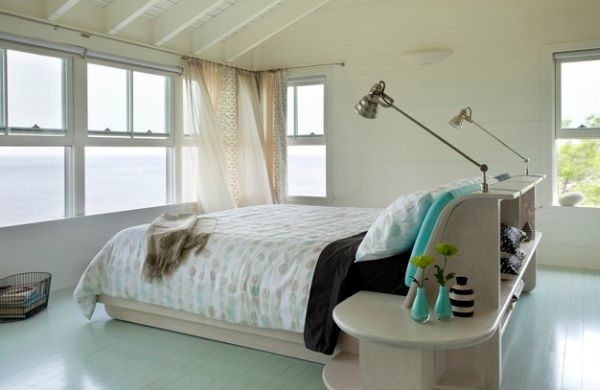 by Andra Birkerts Design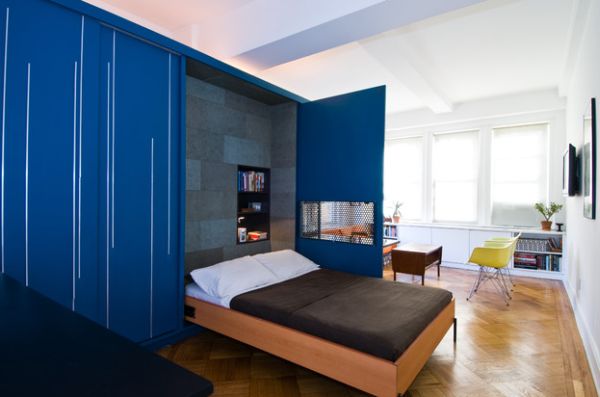 by Normal Projects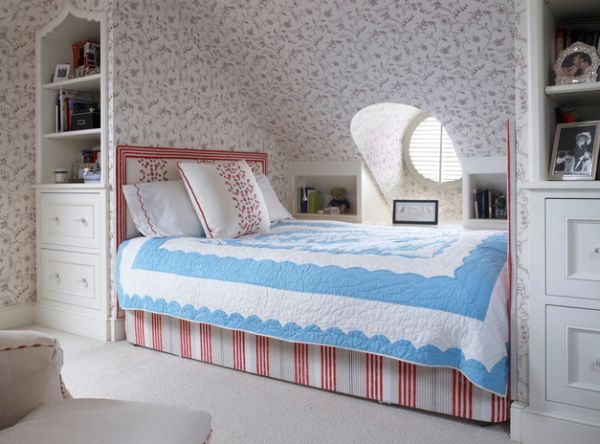 by Gast Architects