It's time to let your light shine! You may think that important lighting details should be reserved for the most prominent spaces in your home (such as the living room), but don't overlook the significance of bedroom lighting. After all, your bedroom is your haven from the busy world outside. Shouldn't strategic lighting help you set a soothing tone?
Today we reinforce the importance of bedroom illumination with some swanky pictures that play up the elegant drama of boudoir lighting. Featuring urban condos, deluxe hotel rooms and contemporary creature comforts, the images below reinforce the fact that your sacred space of relaxation deserves no less attention than any other room in the house! [image below from Garret Cord Werner via Houzz]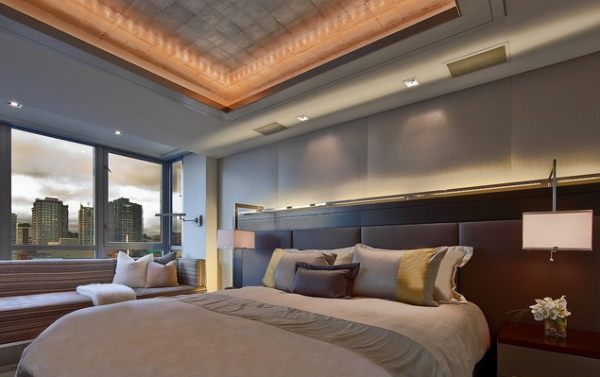 Bedside Lamps
Sometimes keeping it simple is the key. Bedside lamps work well in smaller rooms that get a lot of natural light. In these spaces, overhead lighting may not be necessary during the day, and a couple of bedside bulbs can do the trick in the evenings. Below we see a room designed by John Loecke, Inc., complete with the soft glow of white bedside lamps. [from Lonny]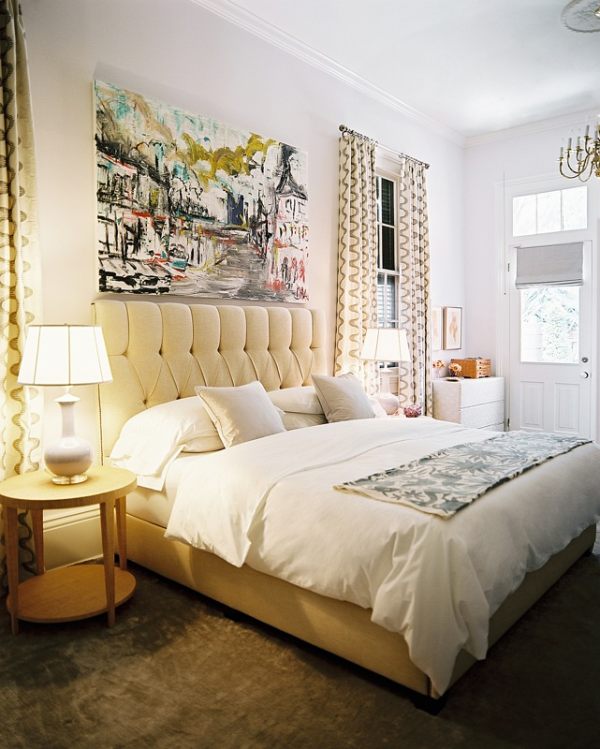 Next we move to the bedroom of Jamie Laubhan-Oliver and her husband Larry Oliver. This space proves that stylish bedside lamps can help make a decor statement. It's hard to resist a steel and gray color scheme! [from DHome]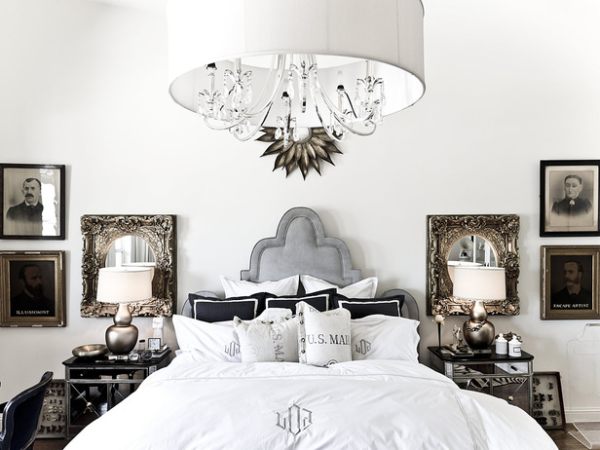 Hanging Pendant Lights
Overhead lights add drama, and pendant lights are extra enticing with their geometric forms. Below we see two cylindrical pieces that nicely complement the room's neutral shades. [from William Hefner Architecture, Interiors & Landscape via Houzz]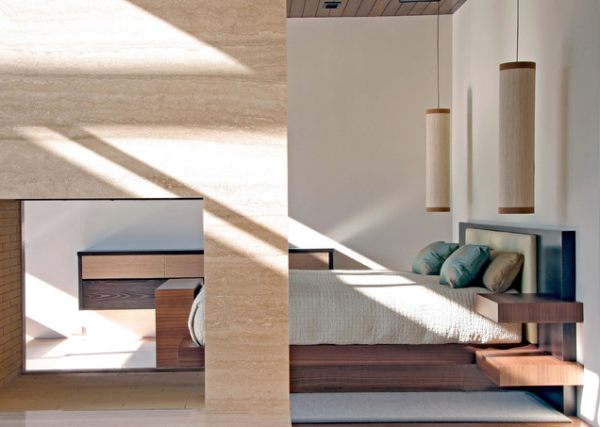 For added flair, try a pair of capiz shell chandeliers. Same illuminating effect, but with a bit more bling! [from Feldman Architecture via Houzz]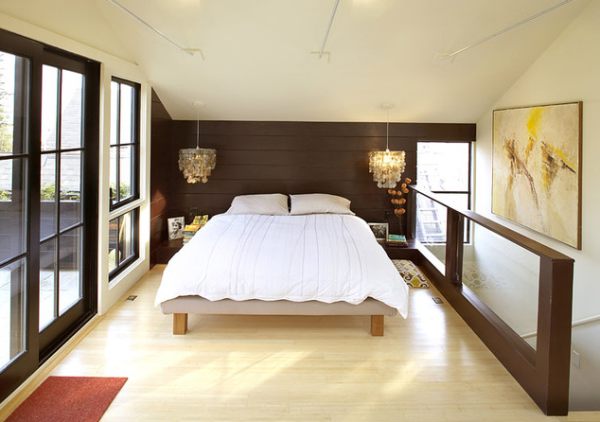 Sconces
Sconces free up table space and bring a sense of glamour to a room. We're used to seeing sconces in commercial areas like formal office lobbies and fancy restaurants. Why shouldn't your home be just as elegant? The image below showcases a series of metallic sconces in a room at Milan's Gray Hotel. [from Sina Hotels via Contemporist]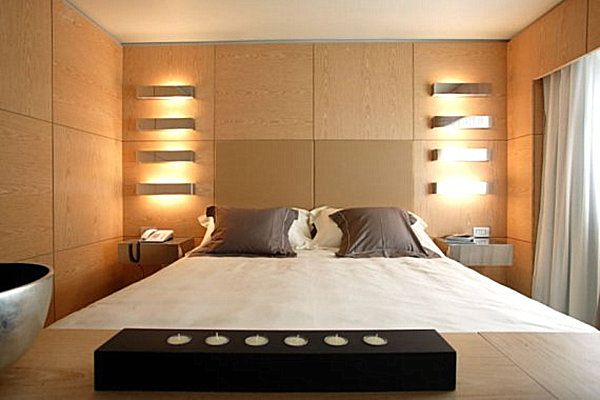 You can always go smaller with one simple sconce above a bedside table or a comfy armchair for a touch of reading light. [from the Andaz Hyatt]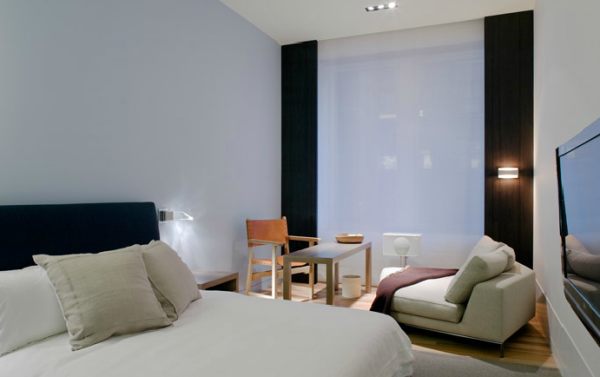 Or better yet, blend the concepts of sconce and lamp by choosing pieces with an arch and a prominent bulb! [from Housetohome]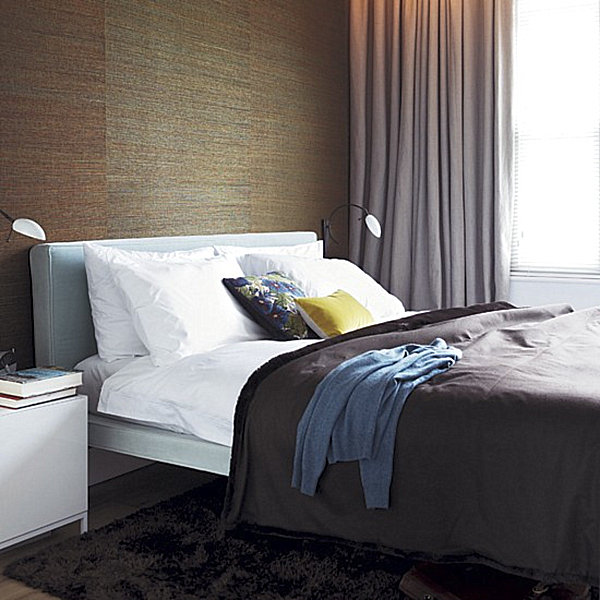 Recessed Lighting
Sometimes the light must come from above. Recessed lighting is installed overhead, often in the ceiling. Its subtle presence can have a dramatic effect, as light and shadow form designs on the wall. Not only is it pretty, it's functional! After all, recessed lighting can do wonders for nighttime reading endeavors when placed over a bed. [from Sina Hotels]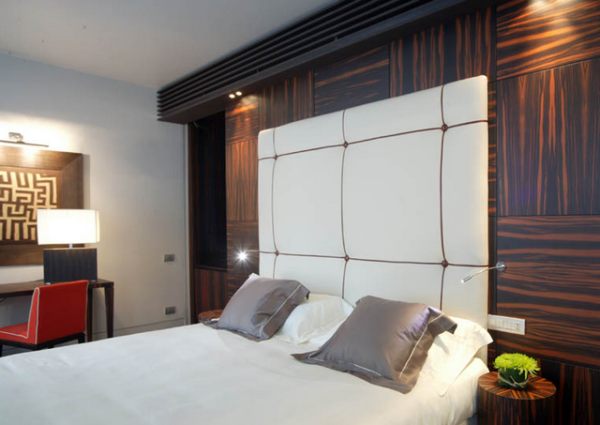 Once again, we see a widening beam of light shine down on a luxurious bed at The Gray Hotel in Milan. [from Sina Hotels]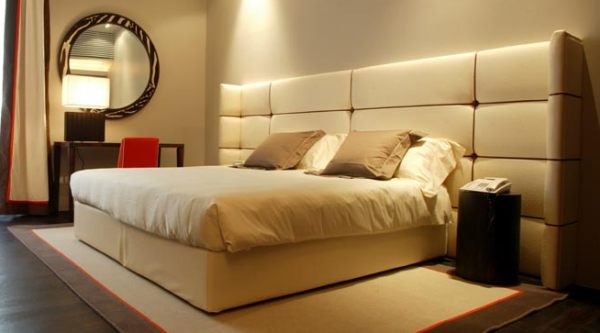 Cove Lighting
Cove lighting is a true hidden treasure. Installed out of sight, it's mysteriously stylish, but all you see are outlines and accents. Talk about illumination with a punch! Below, a bed appears to be surrounded by a halo in the ceiling, thanks to the strategic use of cove lighting. [from RS3 Innovative + Architectural Design via Houzz]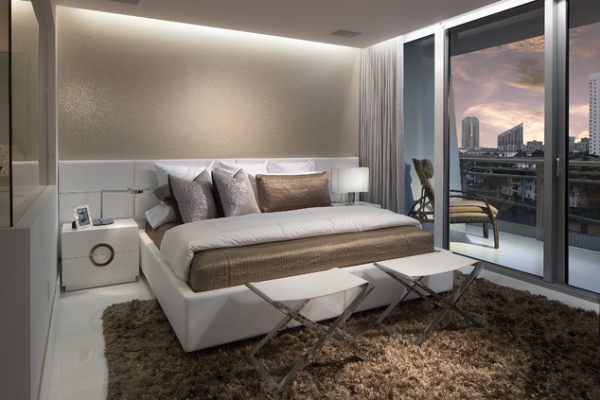 Cove lighting is often used to accentuate unusual features, such as recessed ceilings and the protruding wall in the bedroom below. [from Greenbelt Homes via Houzz]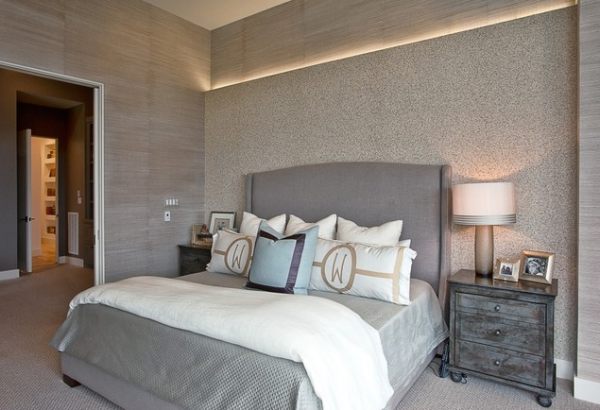 Have these pictures brightened your day? If so, let them inspire you to shed a little light on your evenings as you wind down in your room before bed. There is power in lighting. It can create a mood, as well as help create a signature style for your space. Whether you choose a basic lamp or try out multiple light sources, remember that a few strategically placed bulbs can be truly illuminating!