Designing a bedroom is all about bringing different elements together and ensuring that they work seamlessly. Like in every other aspect of interior design and planning, it is all about a blend of form and functionality to a precision. While small bedrooms and studio apartments are all about eliminating clutter and saving up on 'leg room' as much as possible, larger bedrooms pose an entirely different conundrum. Your bedroom needs to appear visually balanced and large empty spaces can create awkwardness and bland appeal.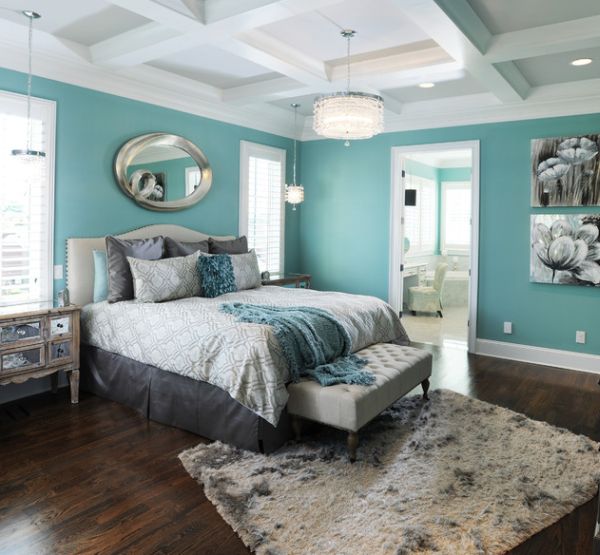 by Brian Benda
Bedroom benches that tuck away beautifully at the foot of the bed are a wonderful solution to this problem. They come in an array for styles that varies from Mid-Century Modern and Classic French Empire to Stylish Contemporary and Eclectic. Apart from the aesthetics, they also ensure in providing additional seating and even storage space that can come in handy. Check out these bedrooms that have incorporated them elegantly and efficiently —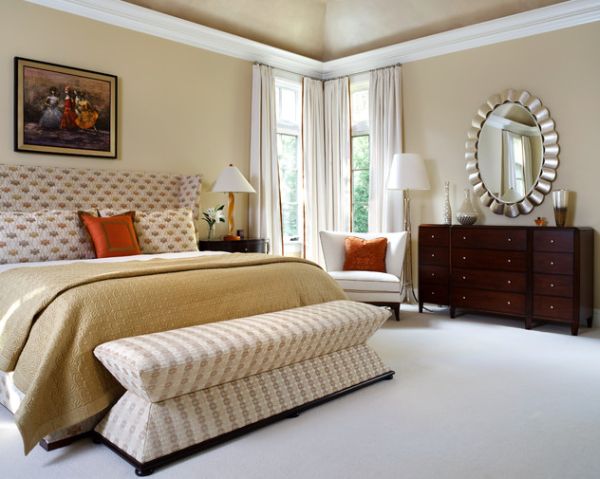 by Sroka Design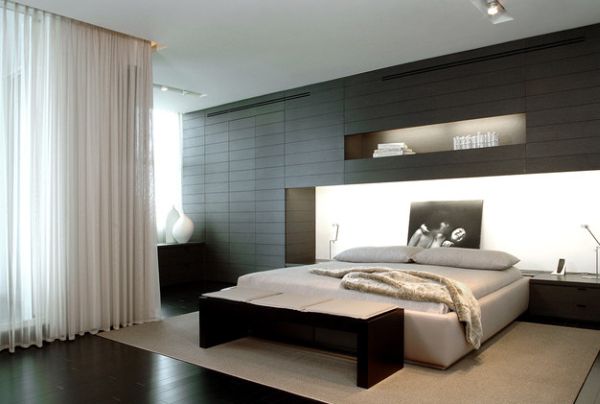 by Trend Design + Build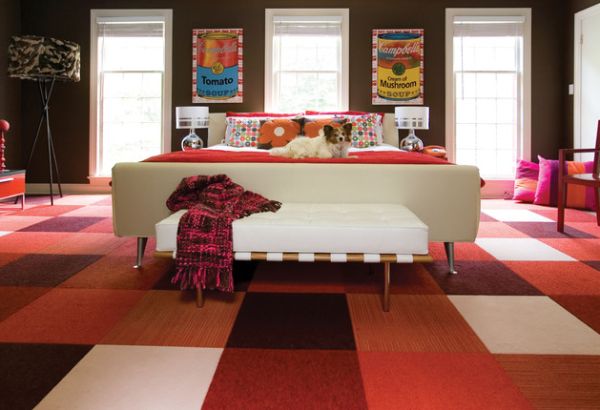 by Supon Phornirunlit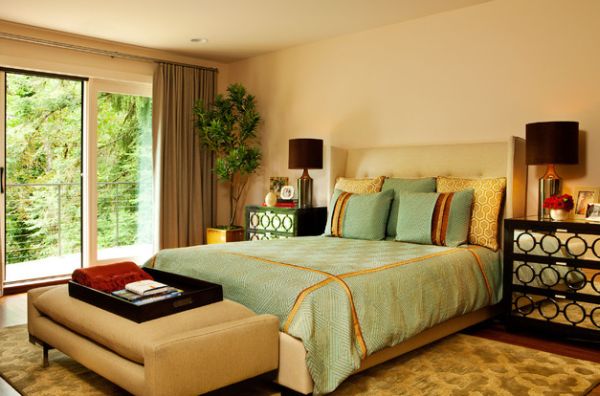 by Garrison Hullinger Interior Design Inc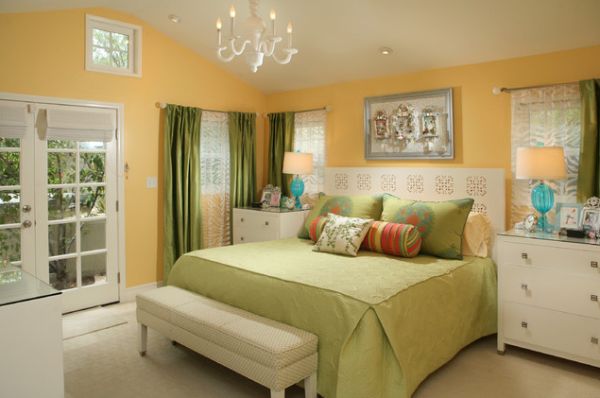 by Sara Ingrassia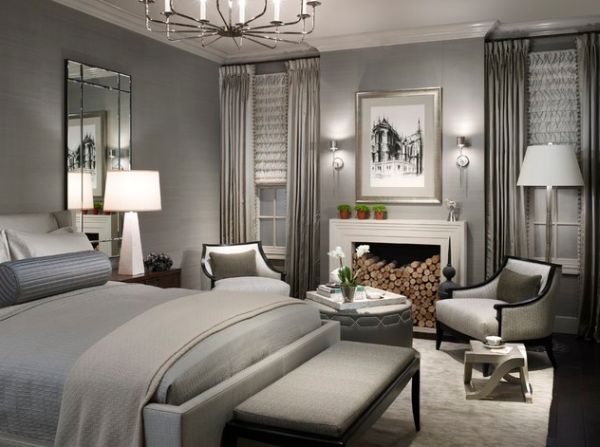 by Michael Abrams Limited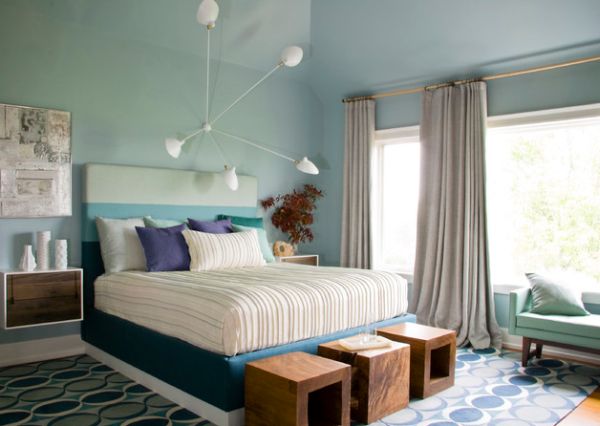 by Amy Lau Design
Introduce New Shapes and Textures
A bench at the foot of your bed can be much more than a simple continuation of the print or color combination that your bed sports. At times, it can stand out from the pack by sporting a color or pattern that is alien to the theme you are using. While this helps in offering a beautiful contrast, this can be further extended by introducing a bench that also comes in a varied texture. For instance a contemporary bedroom that largely employs glass and stone gets a whole new look with a bedroom bench in wooden tones.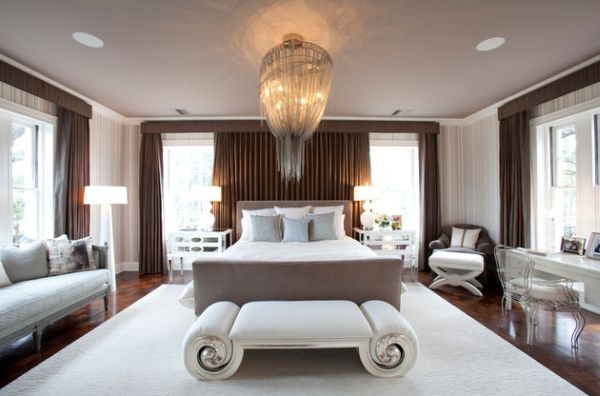 by Laura U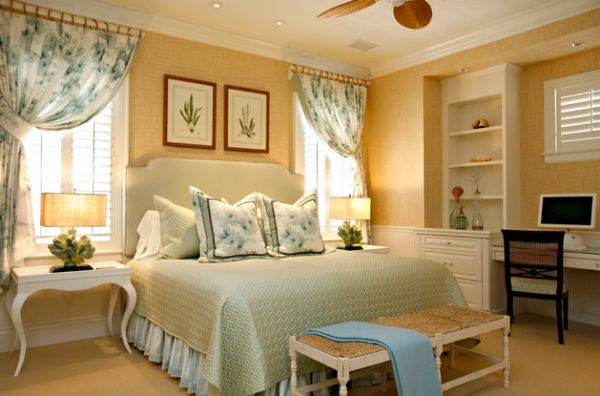 by Romanza Interior Design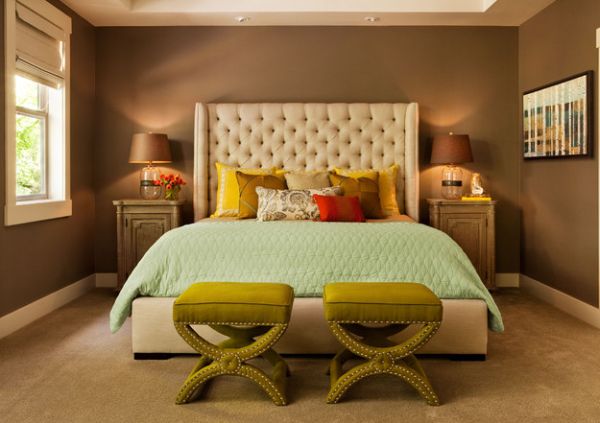 by Garrison Hullinger Interior Design
Everything in your bedroom should contribute to an atmosphere of peace and tranquility. You may concentrate on appearances all through the rest of your house, but in the bedroom comfort should be supreme; which is why function precedes form.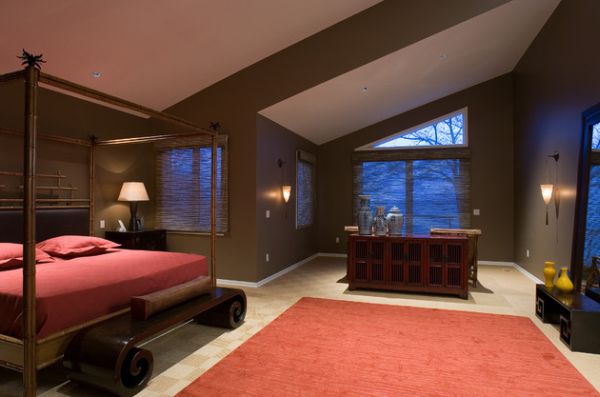 by Nora Schneider Interior Design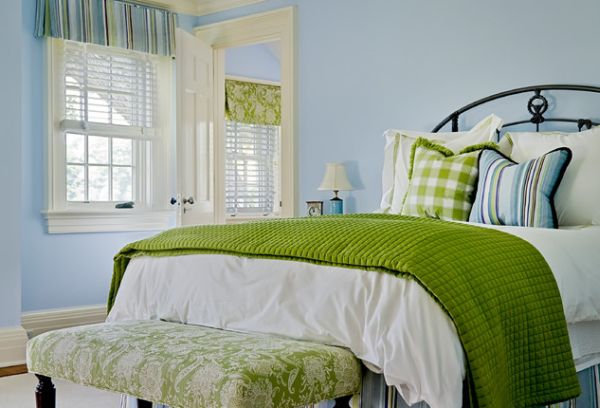 by Crisp Architects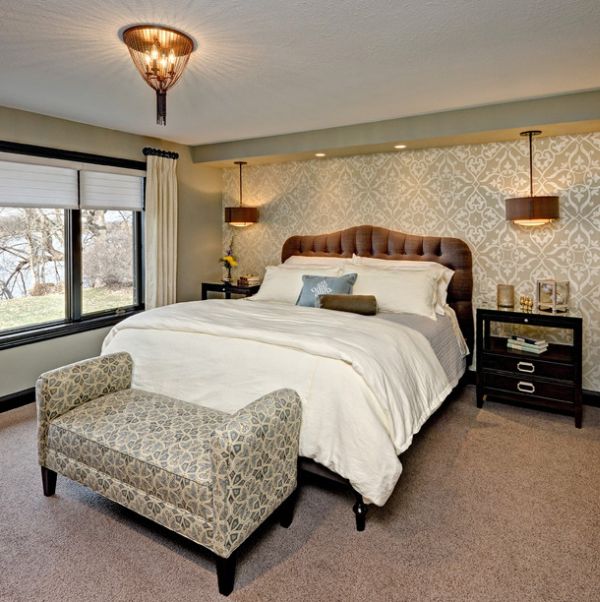 by Che Bella Interiors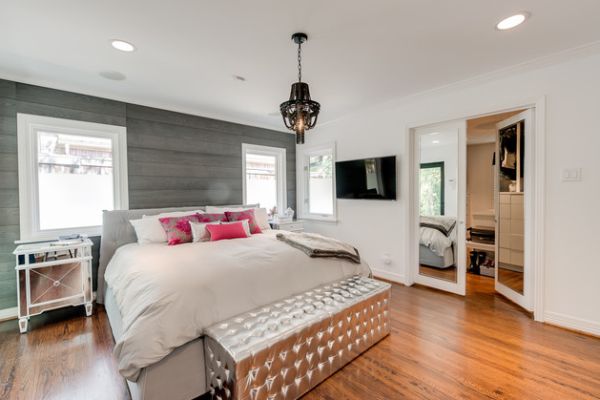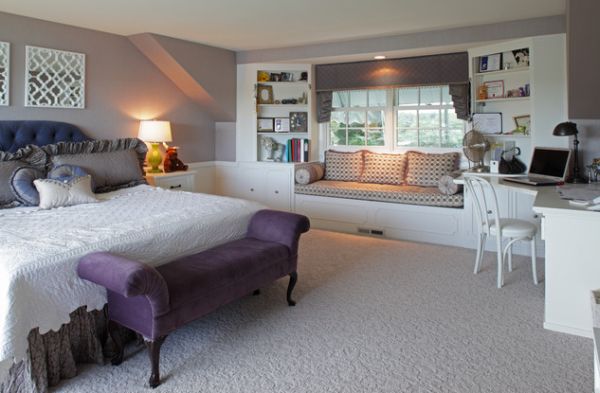 by jka architect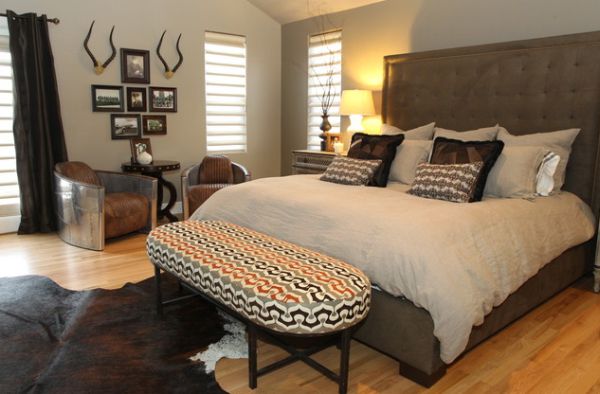 by Nathan Taylor
Blending in With the Bedroom Theme
For those who are not very high on introducing a contrasting element in the form of a bedroom bench, picking one that blends in with the current color scheme or design pattern is the best way forward. The fabric on the bench at the foot of the bed could sport the same pattern as your window drapes or even the fabric that your bed sports. A tufted bench is also an easy way in which you can class up the bedroom space.
Playing with different colors and patterns will help in achieving the right result.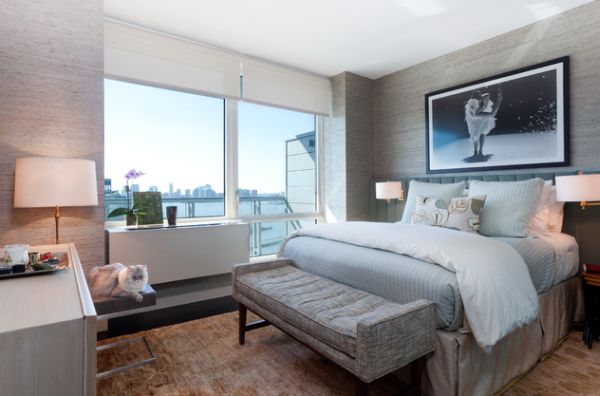 by Drew McGukin Interiors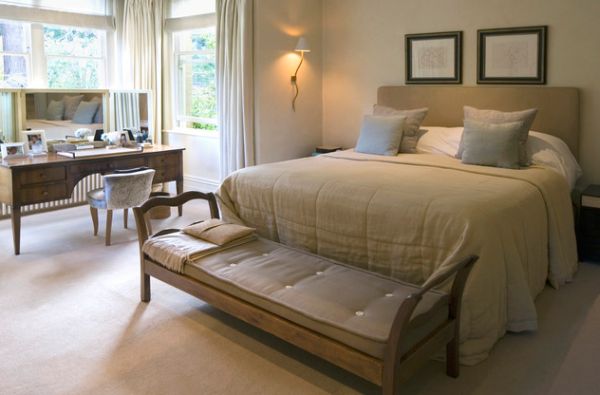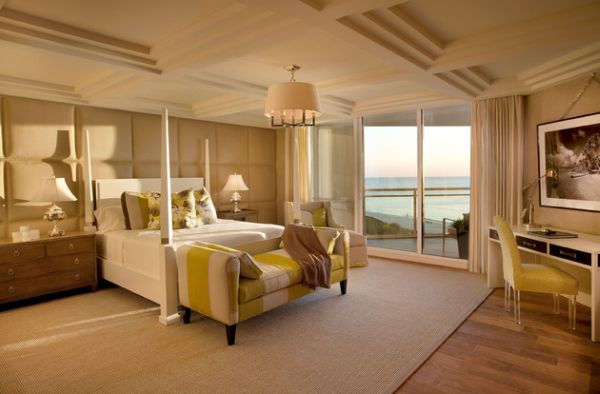 by W Design Interiors
Don't ever buy a bedroom suite, but collect your décor pieces separately. This approach is generally cheaper and always the decorator's way of furnishing one's home. It also allows you plenty or wiggle room and a chance to showcase your creativity.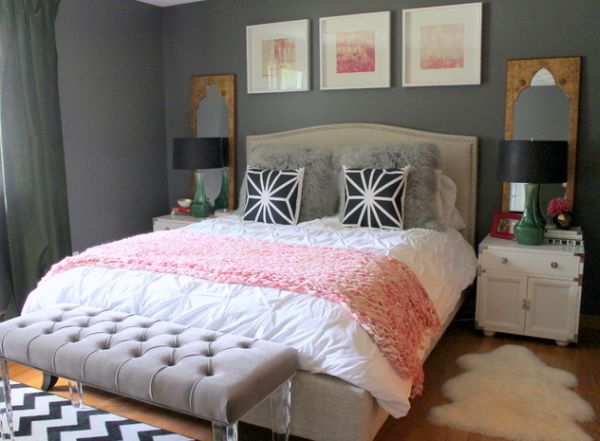 by Nichole Loiacono Design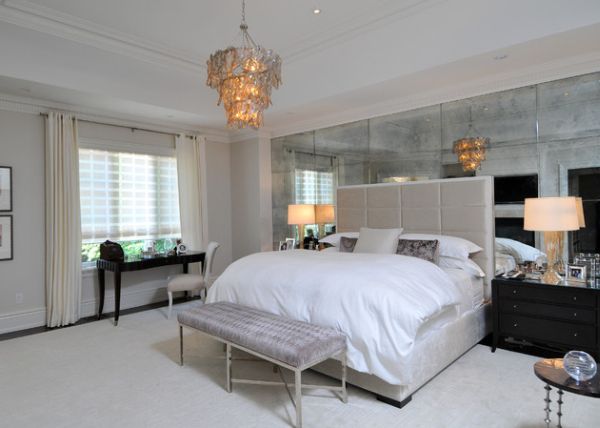 by Sherwood Custom Homes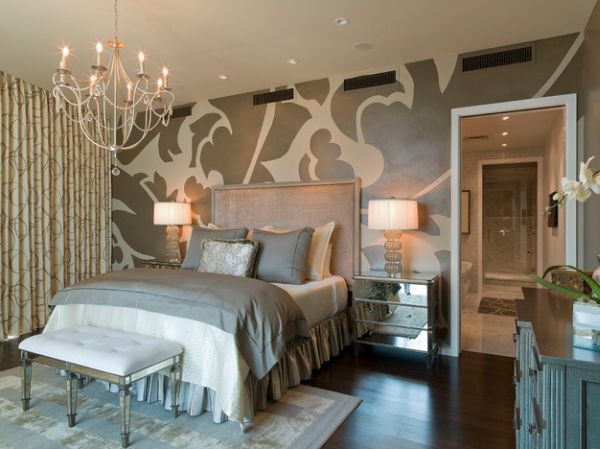 by Bravo Interior Design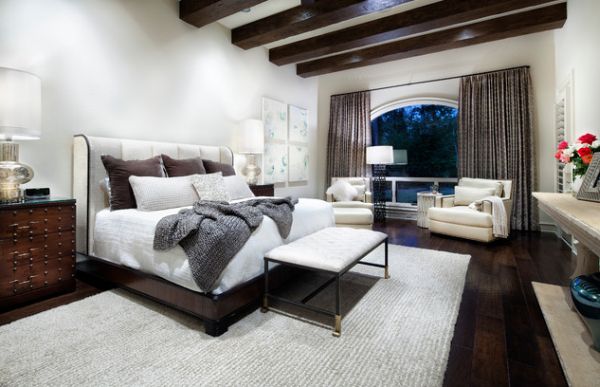 by JAUREGUI Architecture Interiors Construction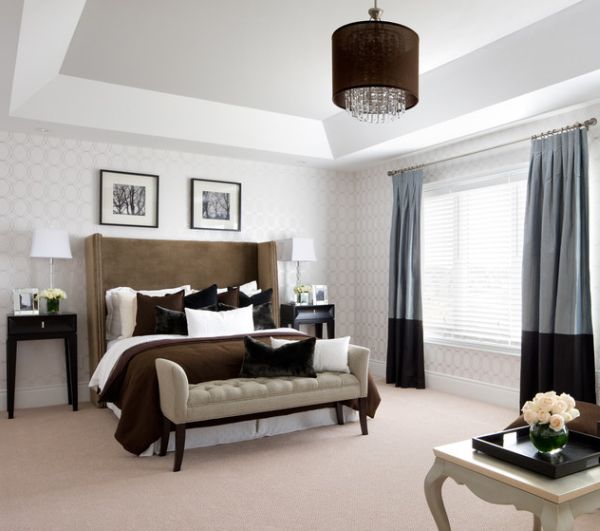 by Jane Lockhart Interior Design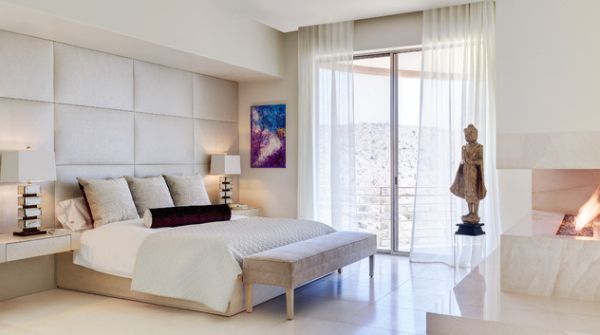 by Palm Design Group
Tuck Away All The Mess!
For those in the UK, get your bedroom furniture at Homebase and then get yourself a bedroom bench to help you hide clutter. Yes, you're hearing right. With innovative current designs that are throwing up furnishings which multitask with ease, you can always use the bench at the foot of the bed to double up as storage.
This obviously helps in giving your bedroom a cleaner look. But there are plenty of other advantages that the bedroom bench brings in. It gives you some additional seating space and does come in pretty handy when changing your bed sheets. You can even use a couple of small ottomans to make up the bench.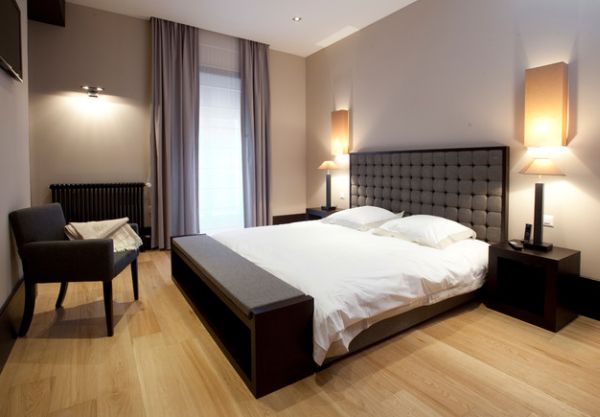 by Riva Cantù Tailor Made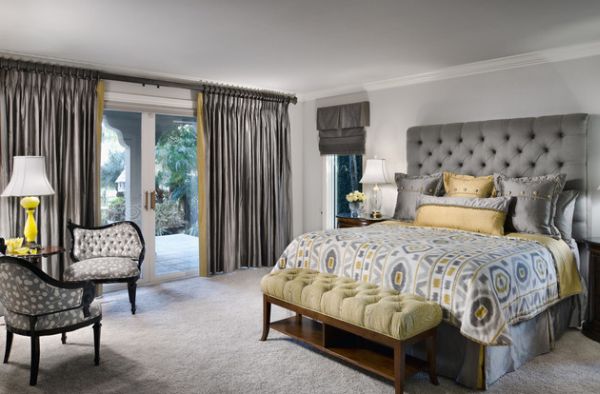 by Decorating Den Interiors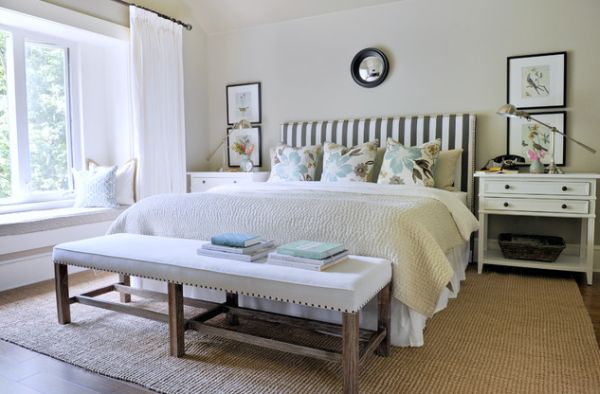 by Kerrisdale Design Inc
From incorporating new colors to throwing up new shapes, a cool and compact bench at the foot of your bed can bring in sophistication and style with ease. It is all about what works for your bedroom the best!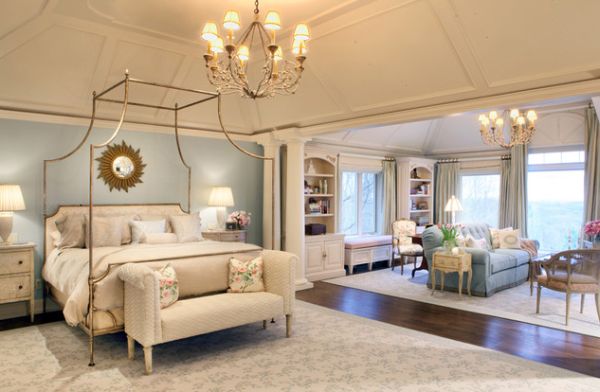 by Luis Acevedo Interiors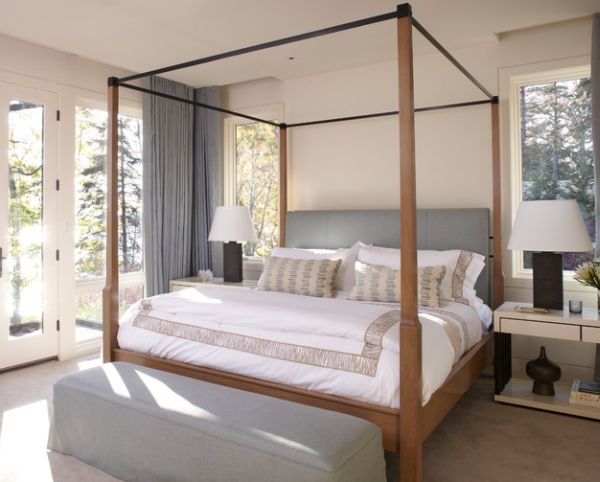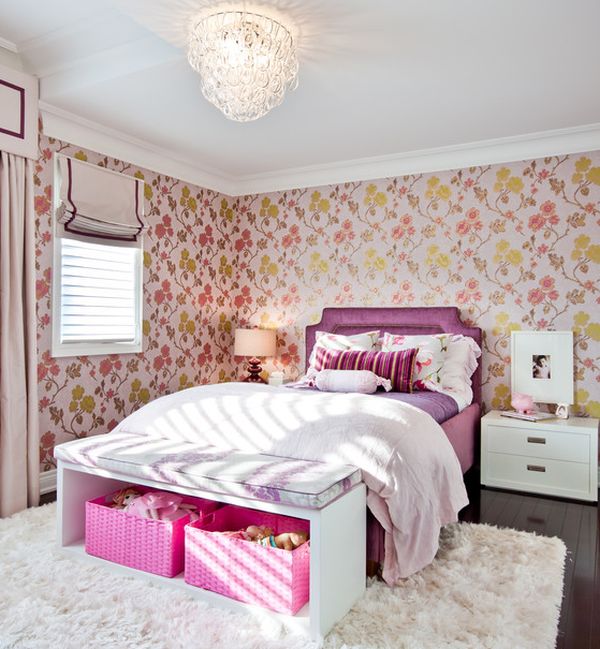 by Shirley Meisels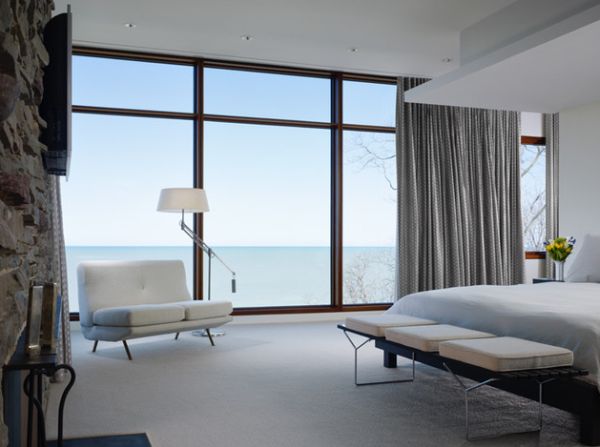 by Grunsfeld Shafer Architects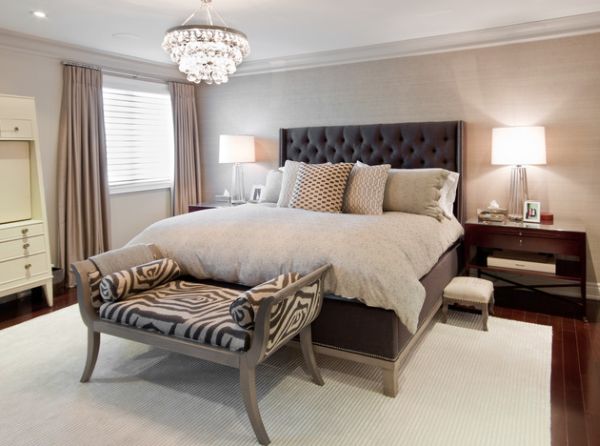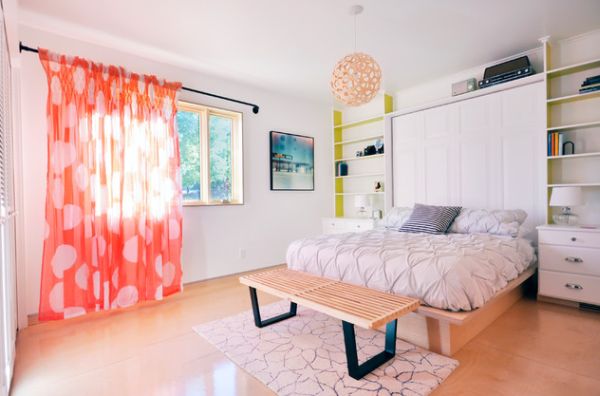 by Parallel Lines Studio