A rather small bedroom won't allow too many decoration ideas.The most common classic formula consists of a bed with two nightstands, a bed and a wardrobe that is often insufficient. But you can get creative and change things in your room to make it look bigger or to host much more stuff.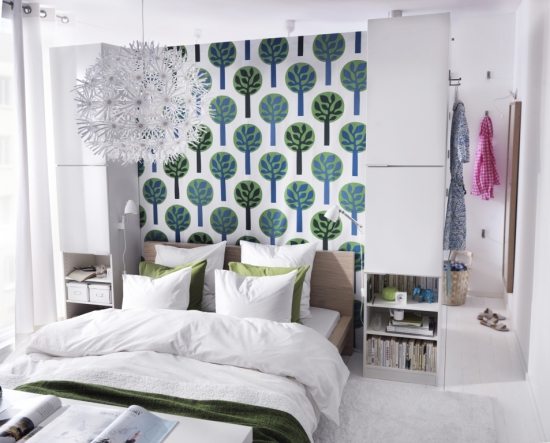 The main problem for a small bedroom is the large area that the bed occupies. Since we can't sacrifice comfort we need to find alternative solutions.
A first idea would be that you can replace the classic nightstands with shelves, thus capitalizing on height space. You can custom build them so that the lower part takes over the role and appearance of what they replace. And now you will need a closet. One that is as big as possible so that you don't lose any wall surface. But it's not that easy. Given your room's form, you may not have an entire wall for that wardrobe. That's why you should consider having the drawer in front of the bed (unlike the usual — sideways). You can even fit in your TV set. If that's not an option as well, how about a TV stand with drawers? It's probably the best solution.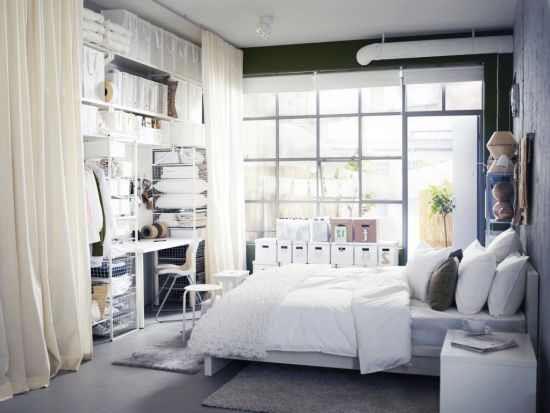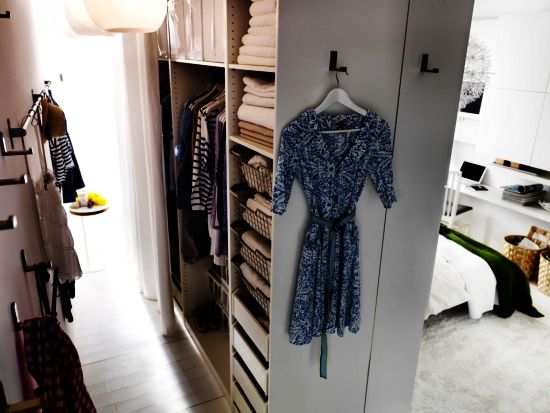 A set of shelves and mobile drawers is an alternative to the cabinet, having the advantage that it can be moved anywhere in the house, whenever you want. Compared to a classic wardrobe, this set also provides a quick and easy way to store things as it doesn't come with doors.
Suspended furniture is always a viable solution. The functionality of mini-shelves hanging on the wall is undeniable, they can serve for books and for cosmetics, documents or other decorative objects.
One last thing you should consider. The space under the bed shouldn't be overlooked. There's where you can "hide" boxes of all sorts and baskets with lots of things inside.