The Highgate Residence in North London has many surprises in store for you. On the outside, the façade of the home looks like an old English house that has been left untouched for the last few decades. Yet, step inside and you will be astonished by the brilliant contrast. Flowing contemporary interiors that exude a distinct Scandinavian style welcome you with glee. Revamped by Thomas Griem, Design Director of TG Studio, the Highgate embraces a contemporary vibe without disturbing its classy exterior.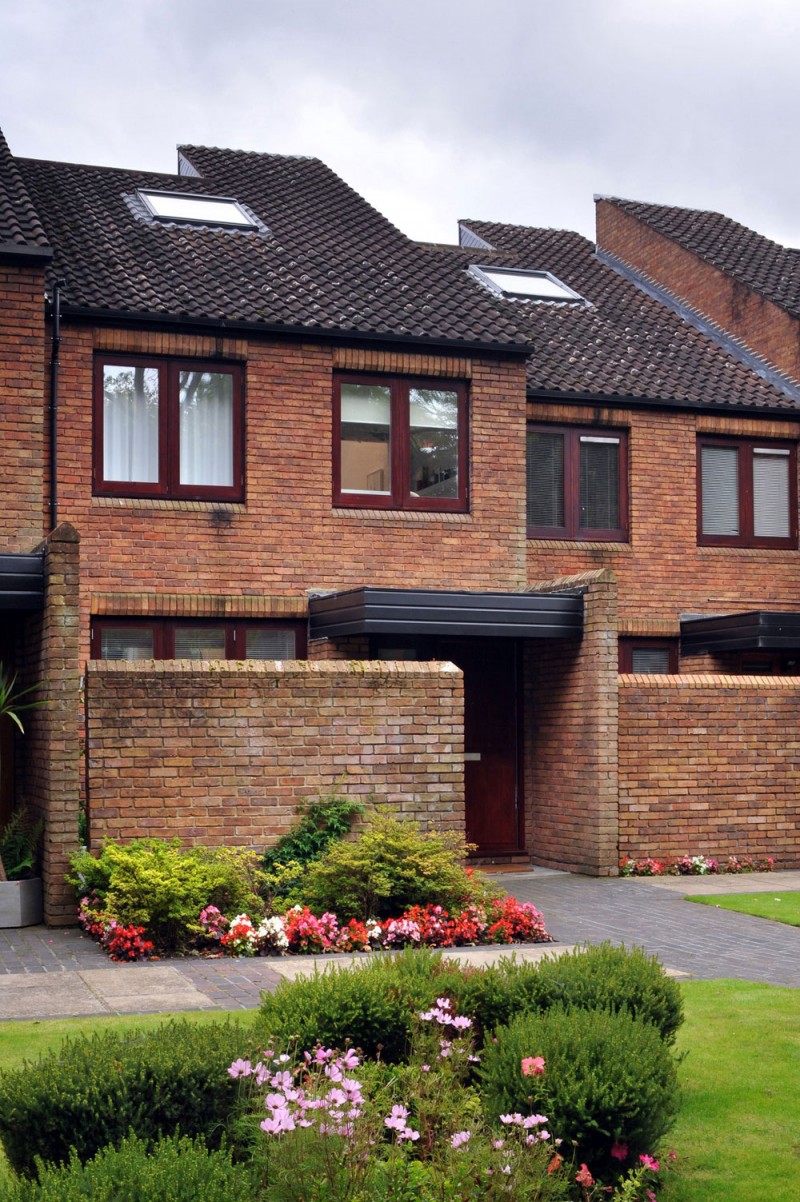 Spread across six half-levels of the building, the owners of the house wanted more open and airy interiors that allow ample natural ventilation. Redoing the interior layout also ensured that there was now a more open floor plan with the use of glass bringing in lots of light. The use of a single color also helps usher in a cool and minimalist appeal. A clean and well defined plan combined with plush modern décor further helps accentuate the chic and neat design.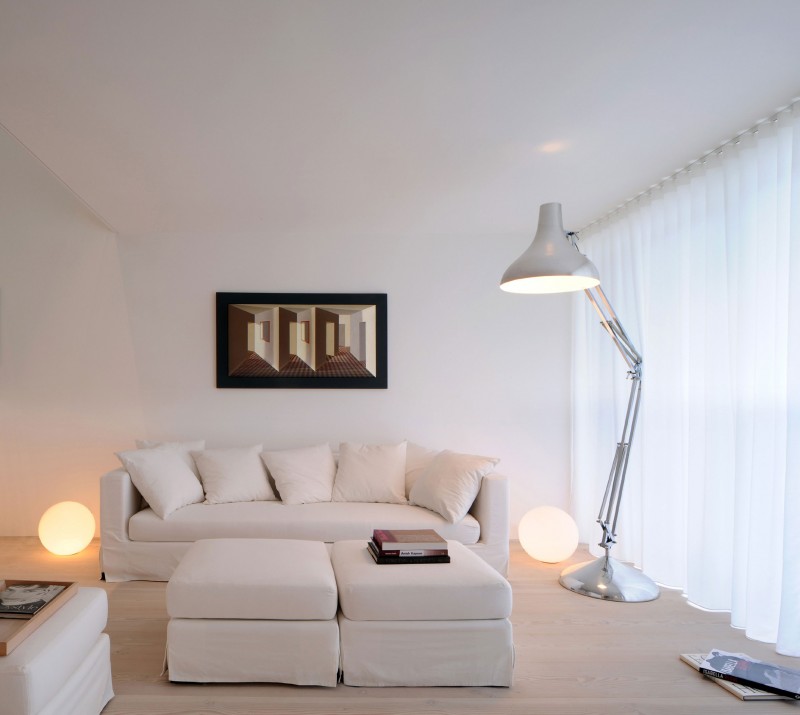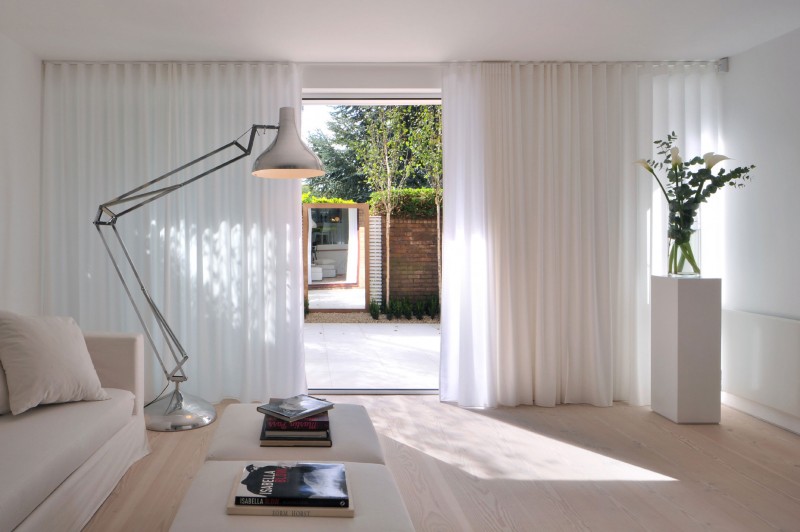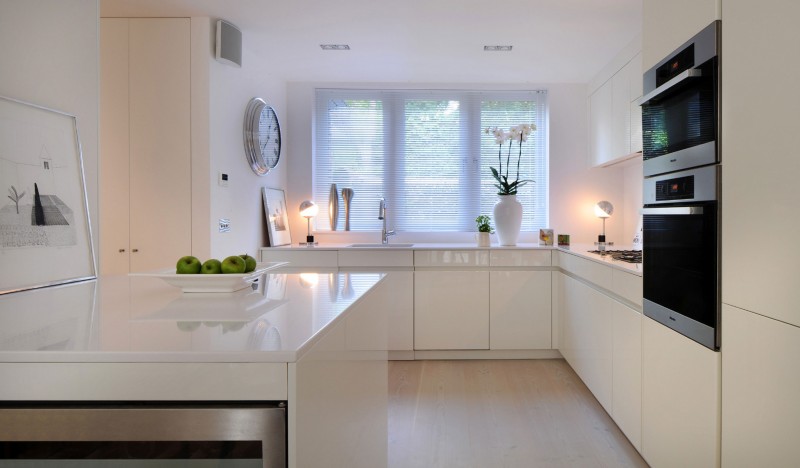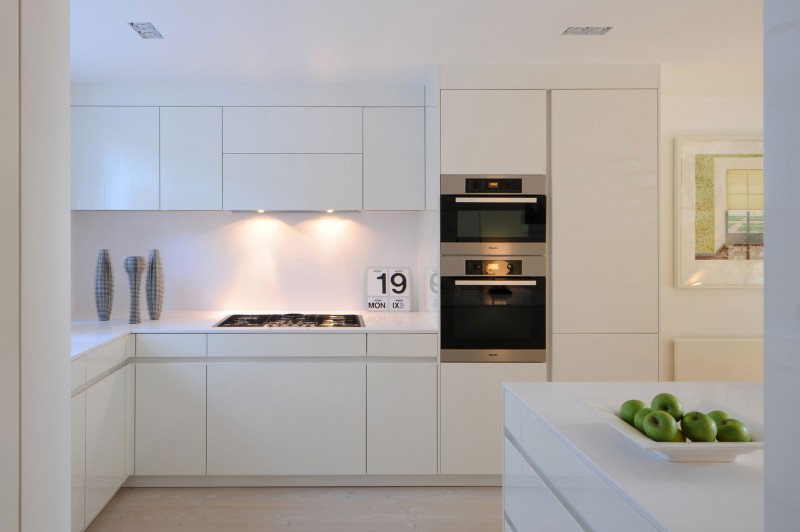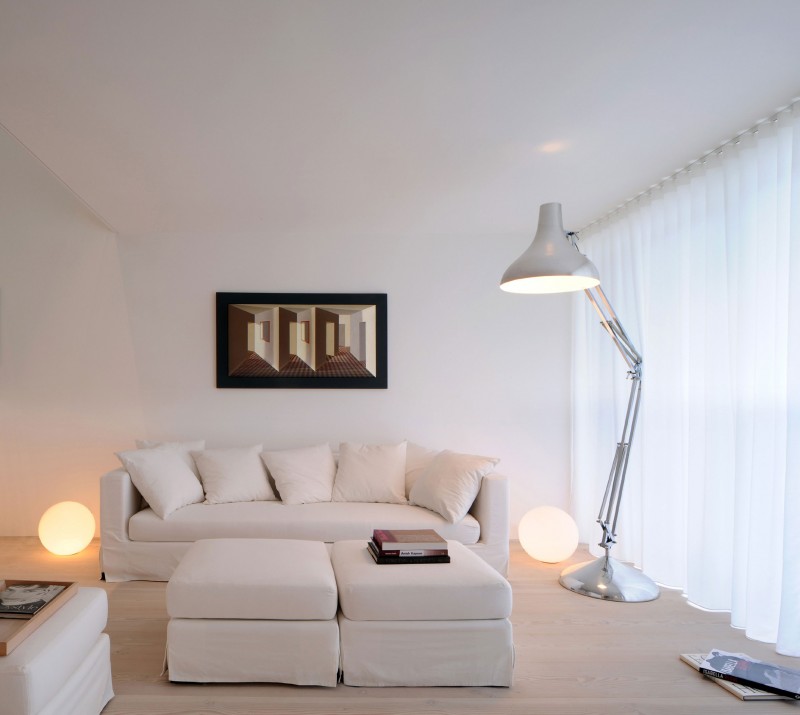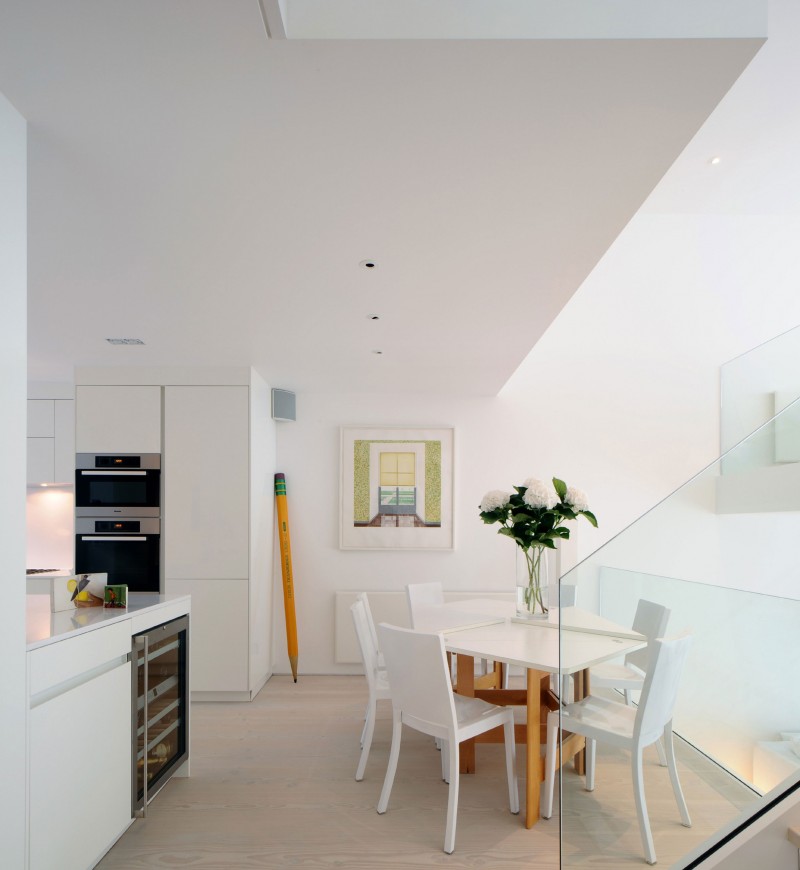 Accents of green have been placed throughout the home giving it a hint of Scandinavian charm and the gorgeous skylights help in driving home this style. A beautiful staircase with glass railings forms the central feature of the Highgate home and doubles up as a lovely sculptural addition. The top three floors are dedicated to the private quarters that sport the bedrooms and the bathrooms while the lower levels house the dining room, kitchen and the living area.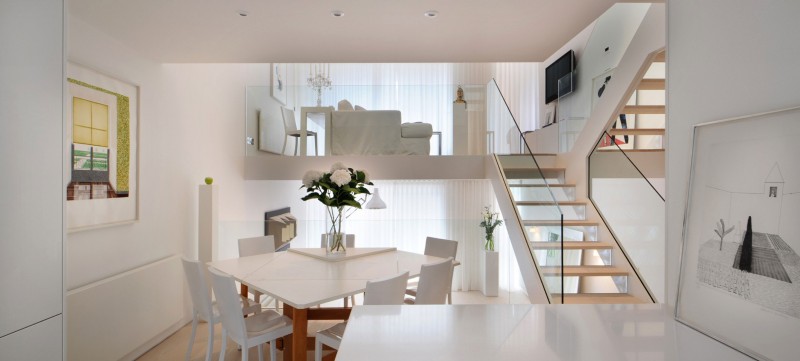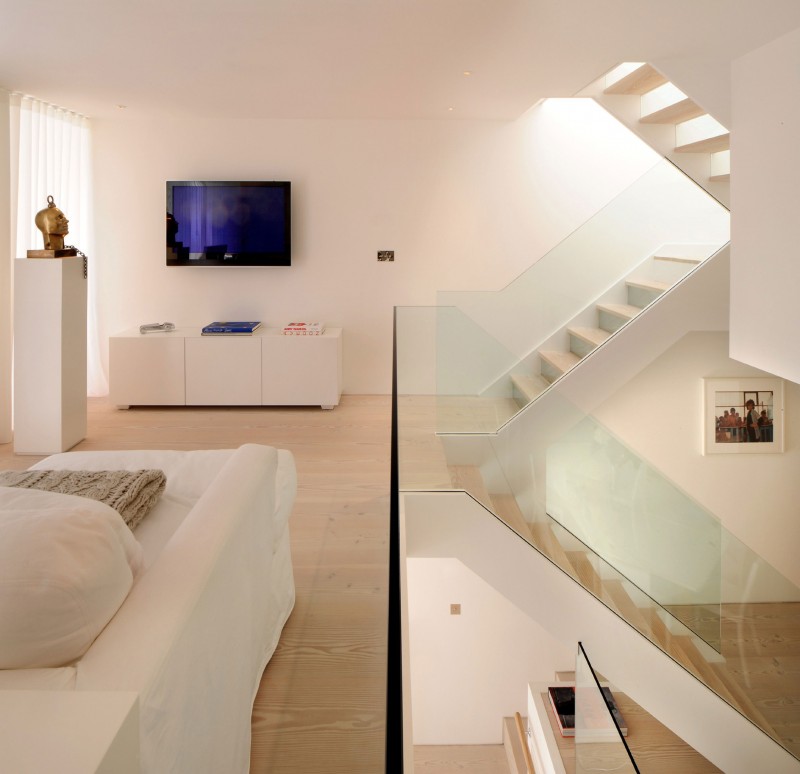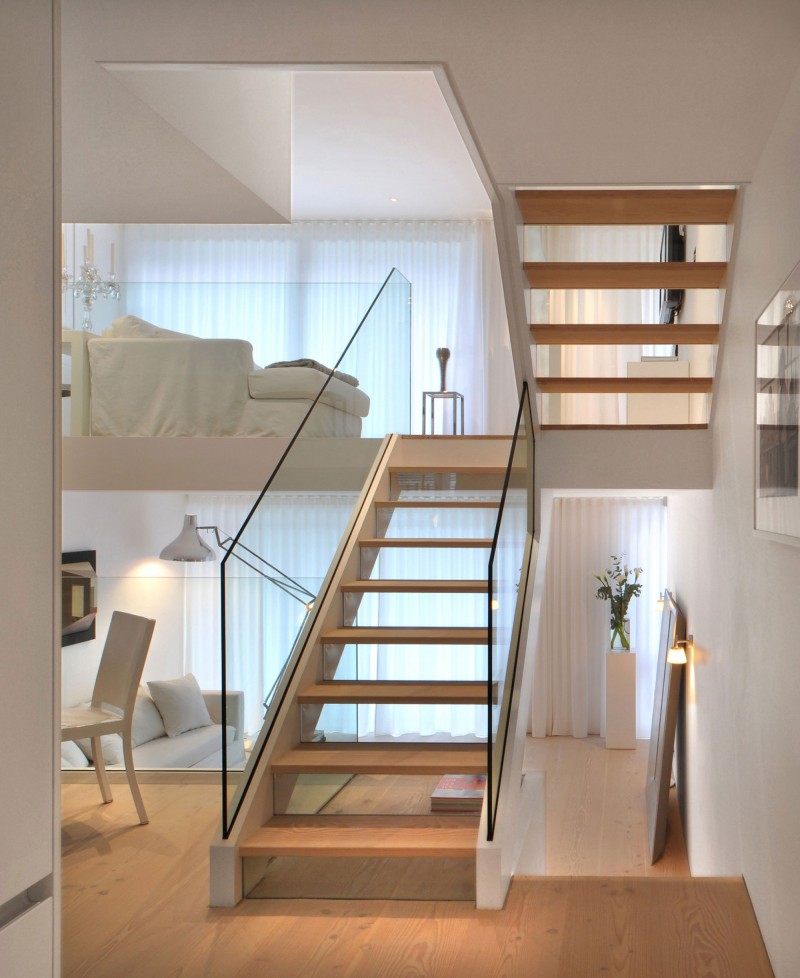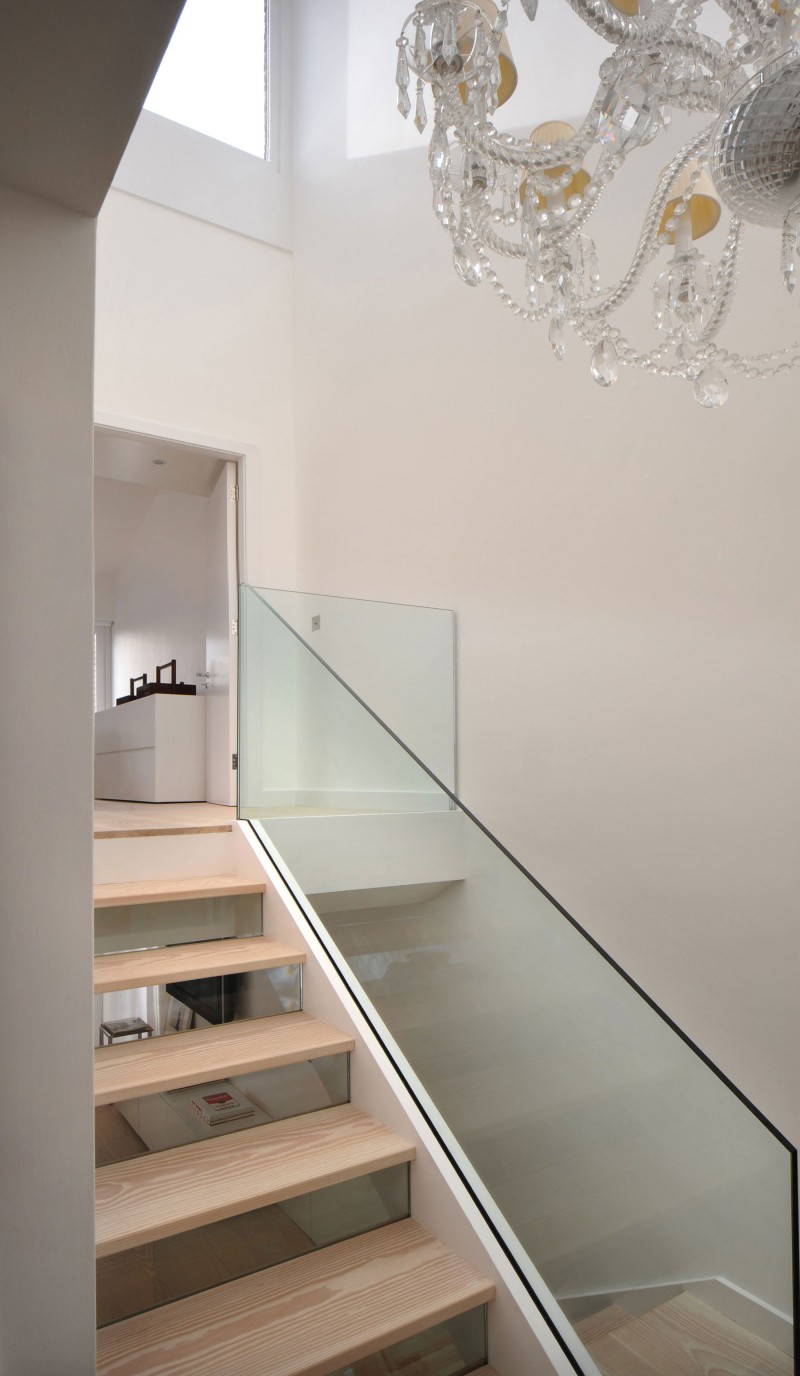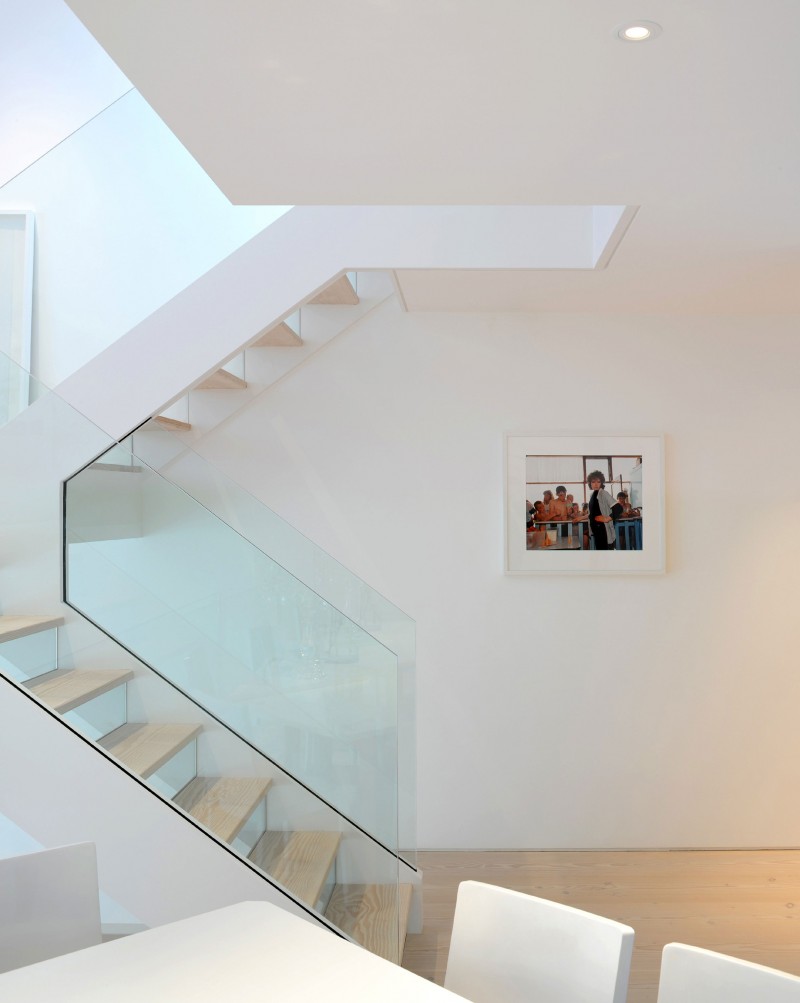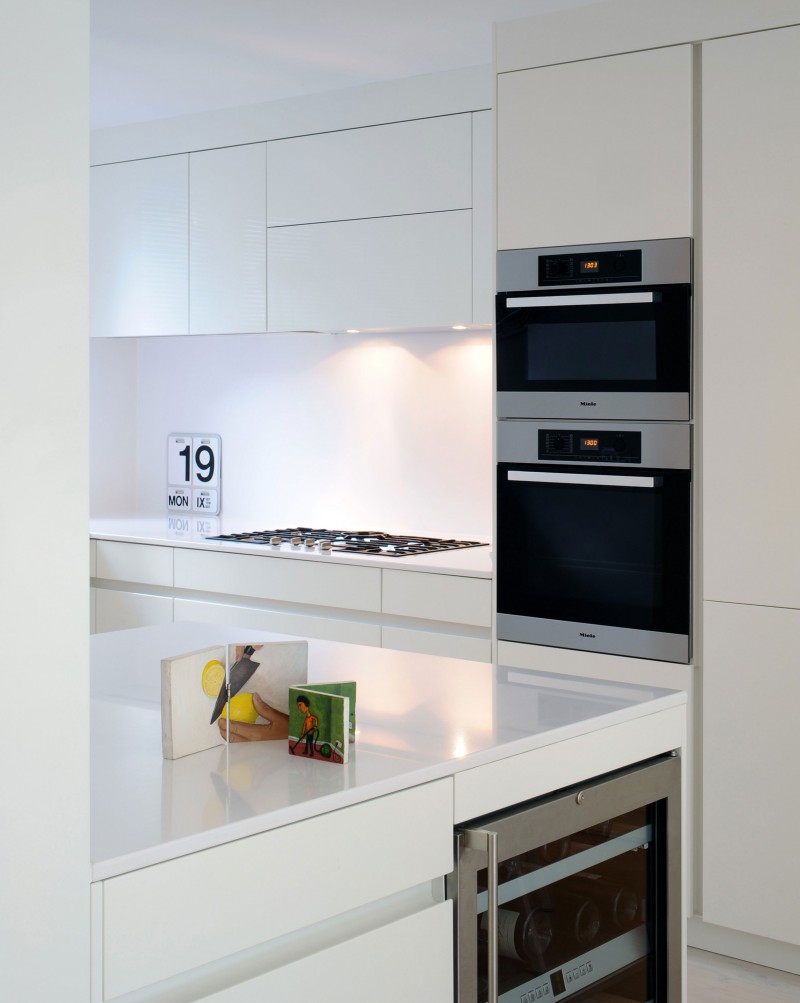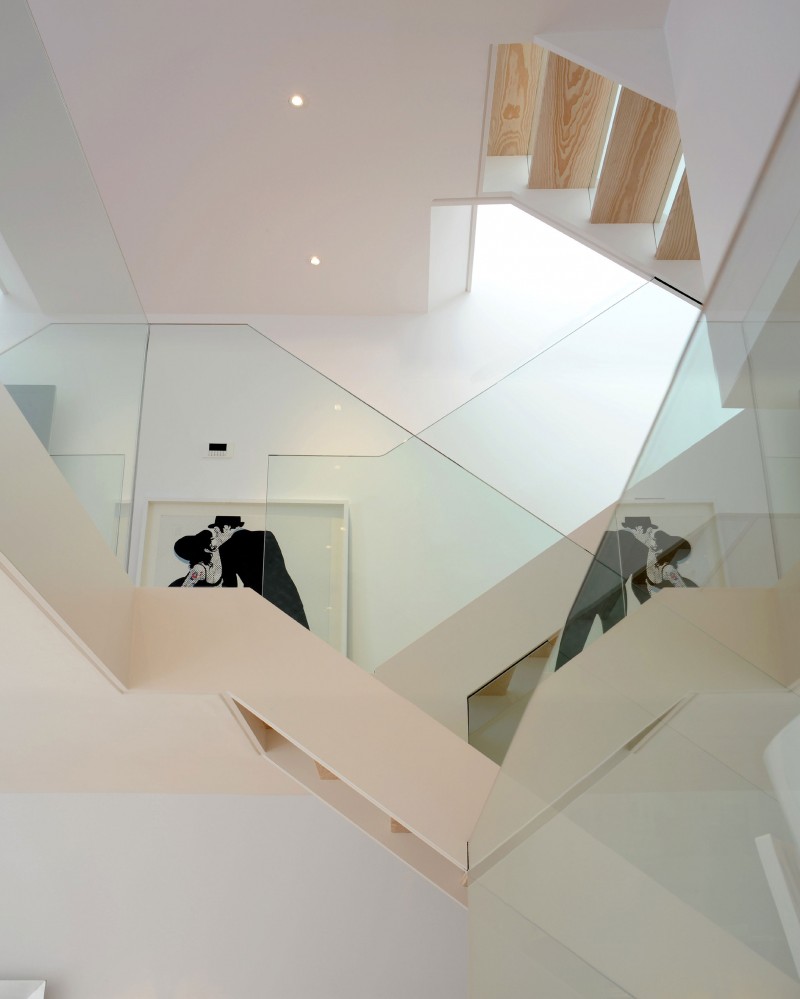 Redone in linen, pale wood, glass and stone, a dramatic chandelier and interesting art work complete the residence. From soft organic whites to glossy matte surfaces, the Highgate is a sublime mixture of varying styles and textures.