Adding a backyard swimming pool is one of the best ways to create a tropical sanctuary in your home. Whether you love to sunbathe or enjoy swimming laps, planning a pool design that fits your needs is the first step. A swimming pool is a significant investment, so you'll want to know the latest trends before you start planning. Check out what the top 2023 pool design trends have to offer and get some inspiration!
Sophisticated water features
Whether you want to enjoy the comforting sound of water or make a remarkable visual statement, water features will always be a top trend. A natural rock waterfall brings an upscale feel, making your backyard feel like a tropical retreat. Small cascades surrounded by lush vegetation convey a serene feeling.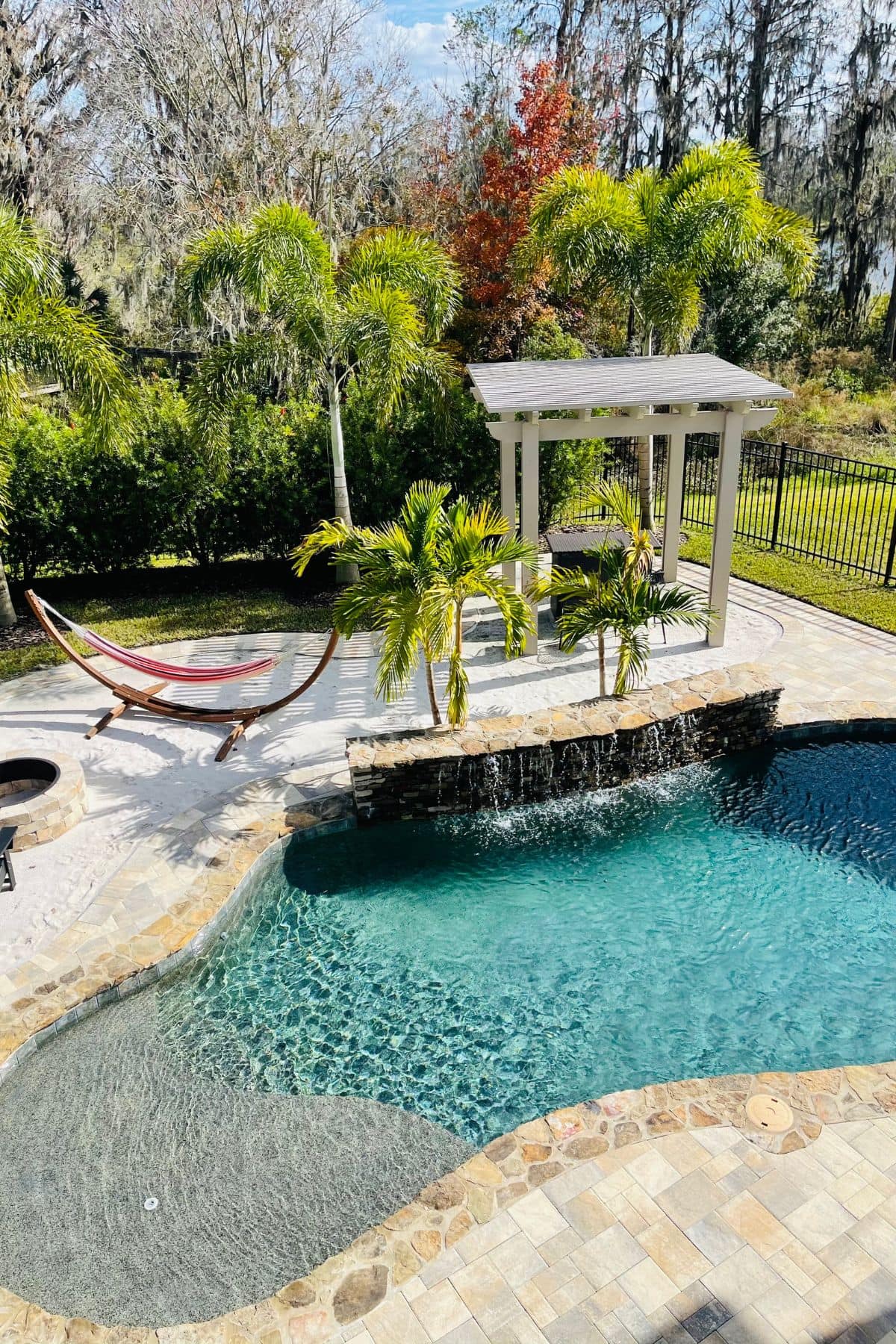 Immersive landscape
In 2023, just adding a basic pool to your backyard isn't enough. The current trends focus on creating a tropical getaway that immerses you in the surroundings. In many cases, the design grabs inspiration from popular holiday destinations. By deliberately using key materials, textures, furniture, and landscaping, designers convey the desired decor theme to recreate an authentic vacation feel.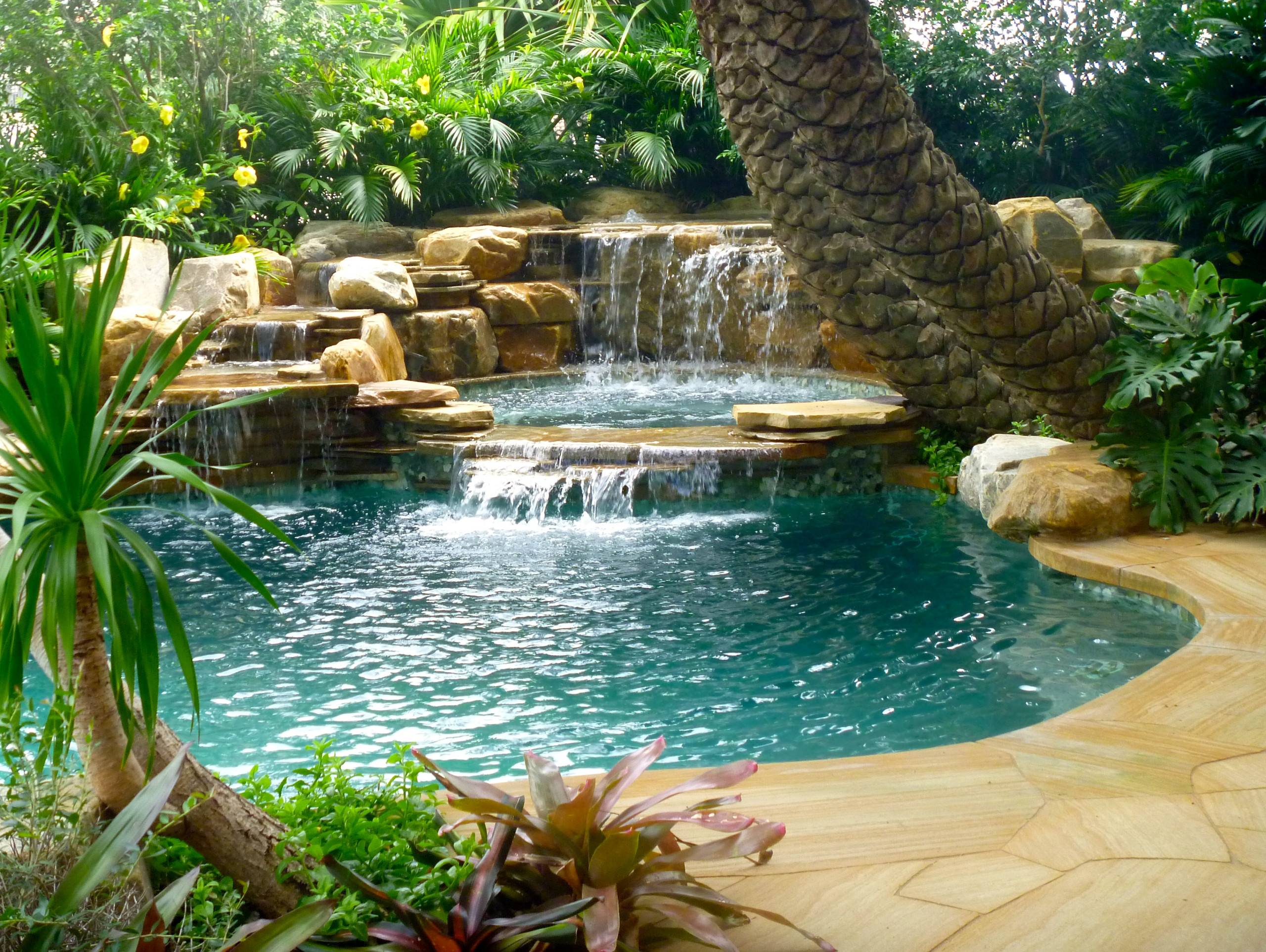 Baja shelf
The Baja shelf used to be a luxury feature in high-end hotel pools but has made its way to everyday backyard pools. It is a wide area in the pool where the water is shallow, perfect if you wish to soak some sun and lounge with your favorite cocktail.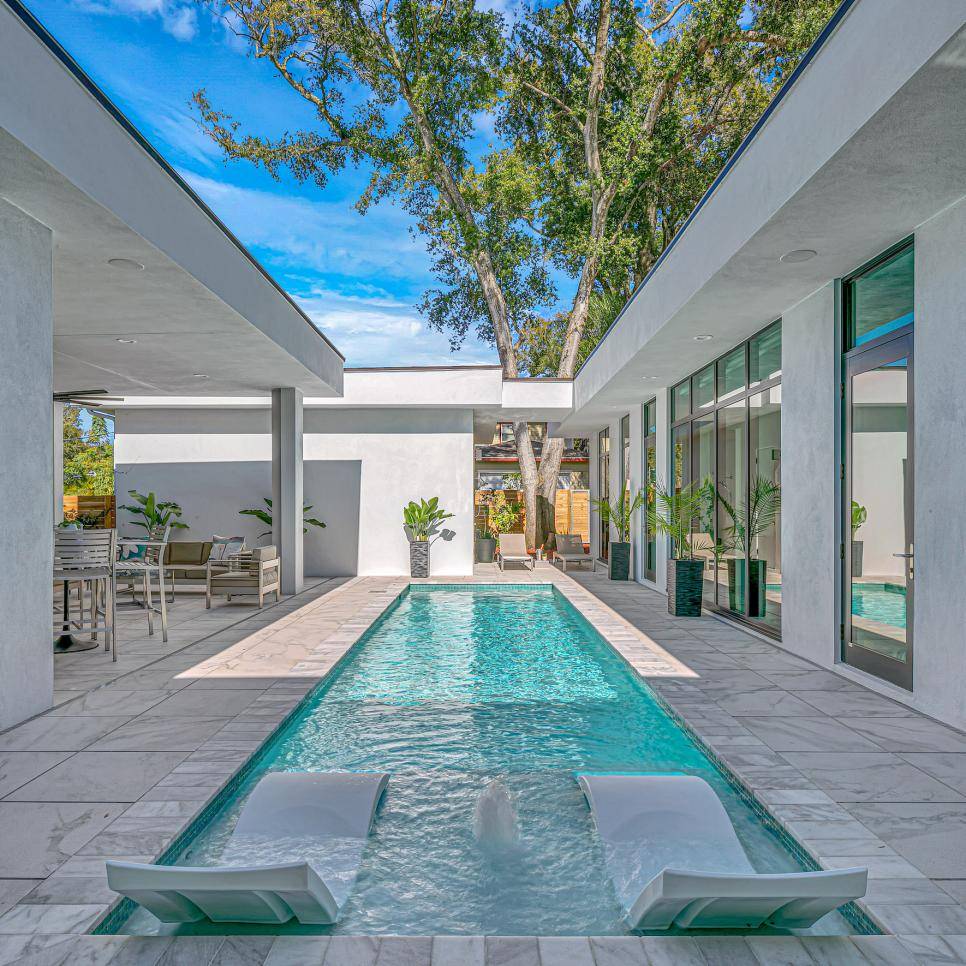 Saltwater pool
Many 2023 pool design trends focus on eco-friendly aspects. A saltwater pool does not require chlorine, so you won't need to spend money or store chemicals in your home. You'll definitely appreciate a saltwater pool if you hate that harsh chlorine smell. Also, this helps saves your bathing suits from discoloration and doesn't damage your hair.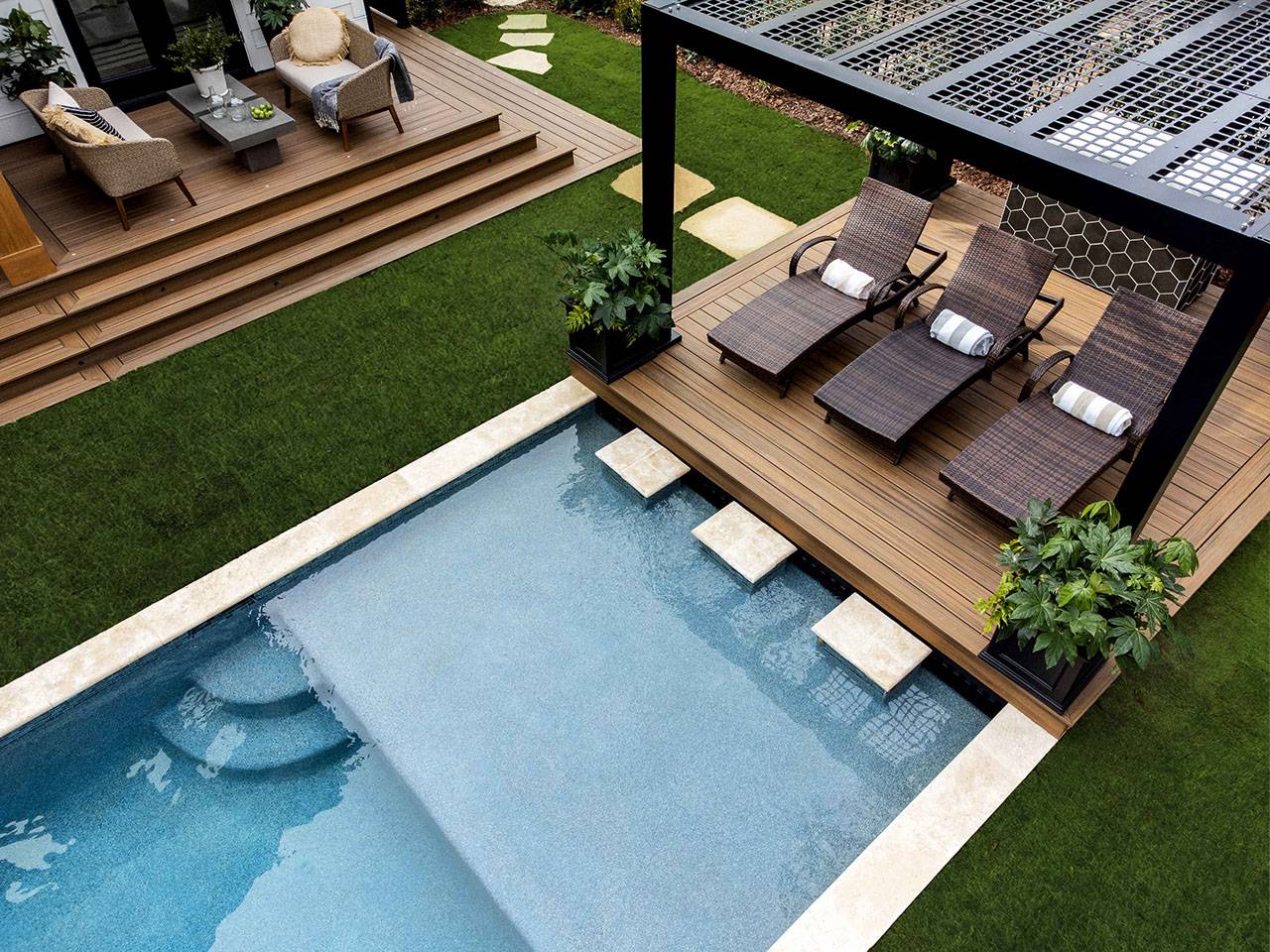 Pool lighting
A pool is not only meant to be enjoyed during the day. Pool lighting achieves a dramatic effect that elevates your outdoor entertainment experience. Lighting options don't focus solely on submerged lights but expand to illuminating the area around the pool. Furthermore, the lights showcase the beauty of water features, statues, and other focal points.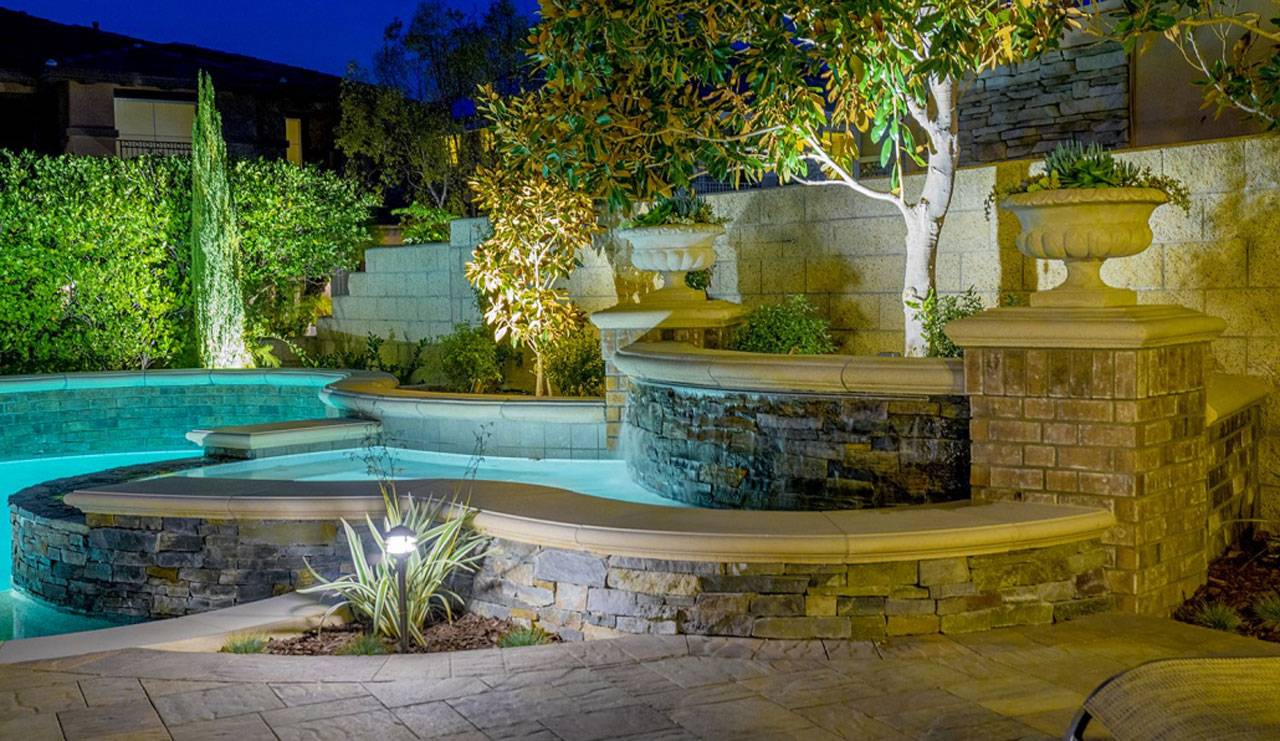 Smart pools
Smart home technology offers a helping hand in our everyday lives. It has even become widely used in pool design. Homeowners can control their pool water temperature, water levels, and lighting from their mobile devices.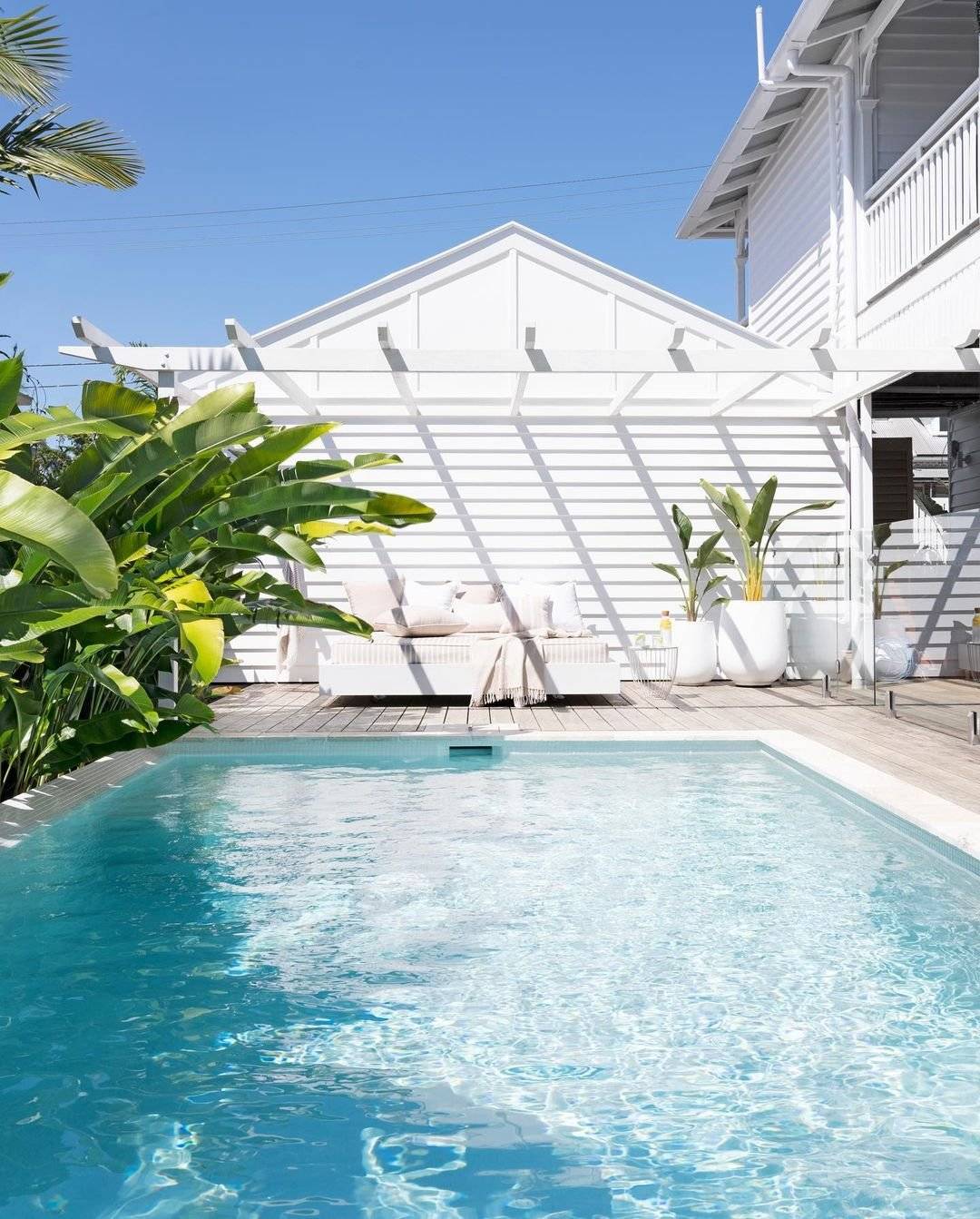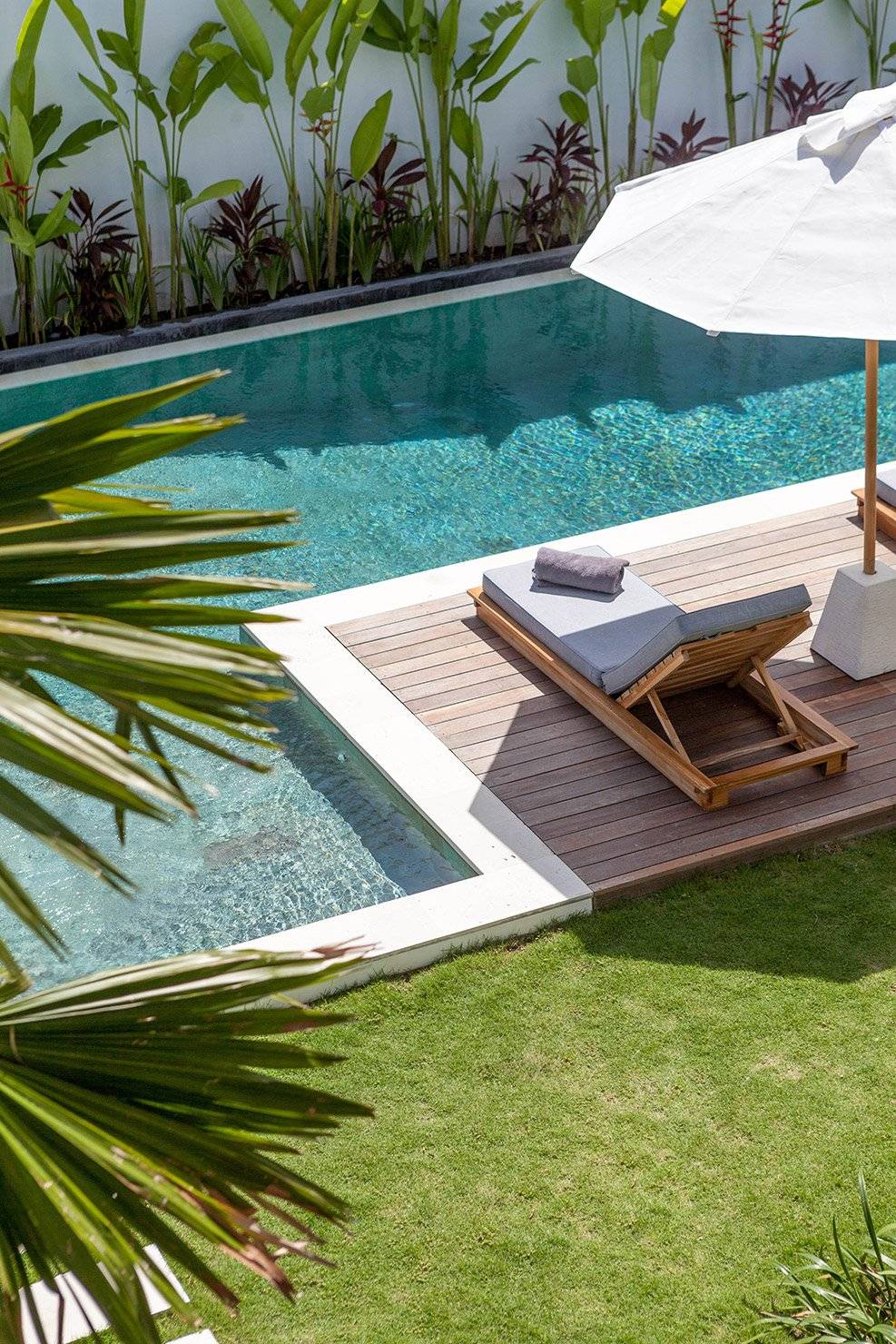 Geometric shaped pools
Whether you want to fit a pool in an awkward layout or make a bold visual statement, why not consider going for an unexpected shape? A hexagon or octagon-shaped pool is more eye-catching than the traditional freeform one. A triangle pool can flatter contemporary styles with its crisp lines and compact design.