We all love a patio or front porch, but there's something about a sunroom that we just can't get over. In the sunroom, you can enjoy the outdoors without exactly being outside.
A sunroom, also known as a four-seasons room or a solarium, is a space dedicated to relaxing and enjoying the outdoor scenery from inside your house. Its large windows and glass doors are its best features because they bring the outdoors in.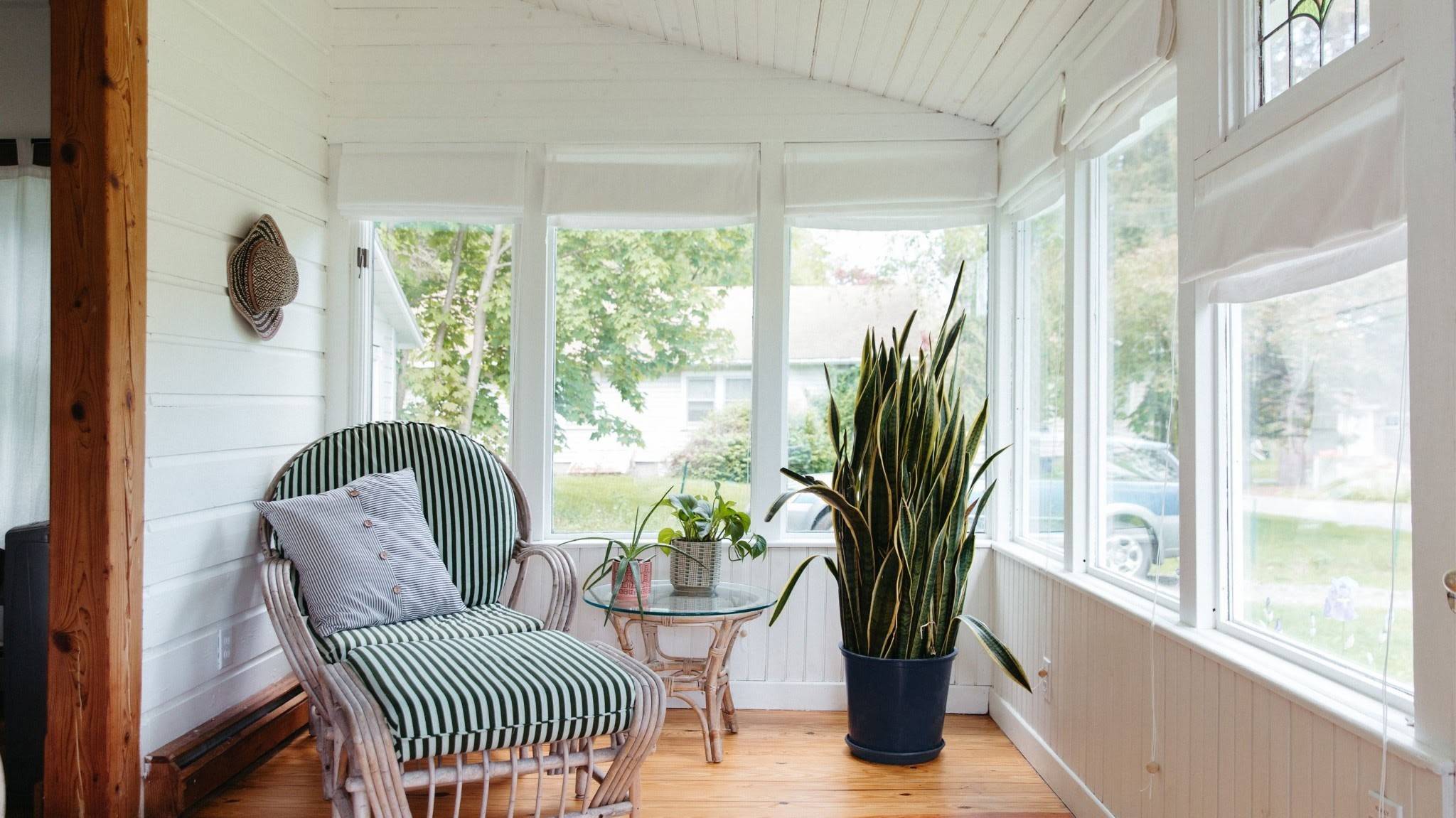 A sunroom's versatility gives room for many options. It can serve as an entrance, a living room, a common room for family activities, a dining area, and even a mini home office or study corner.
Given its many interpretations, you must choose the appropriate furnishing to transform this room and make it suitable for all seasons.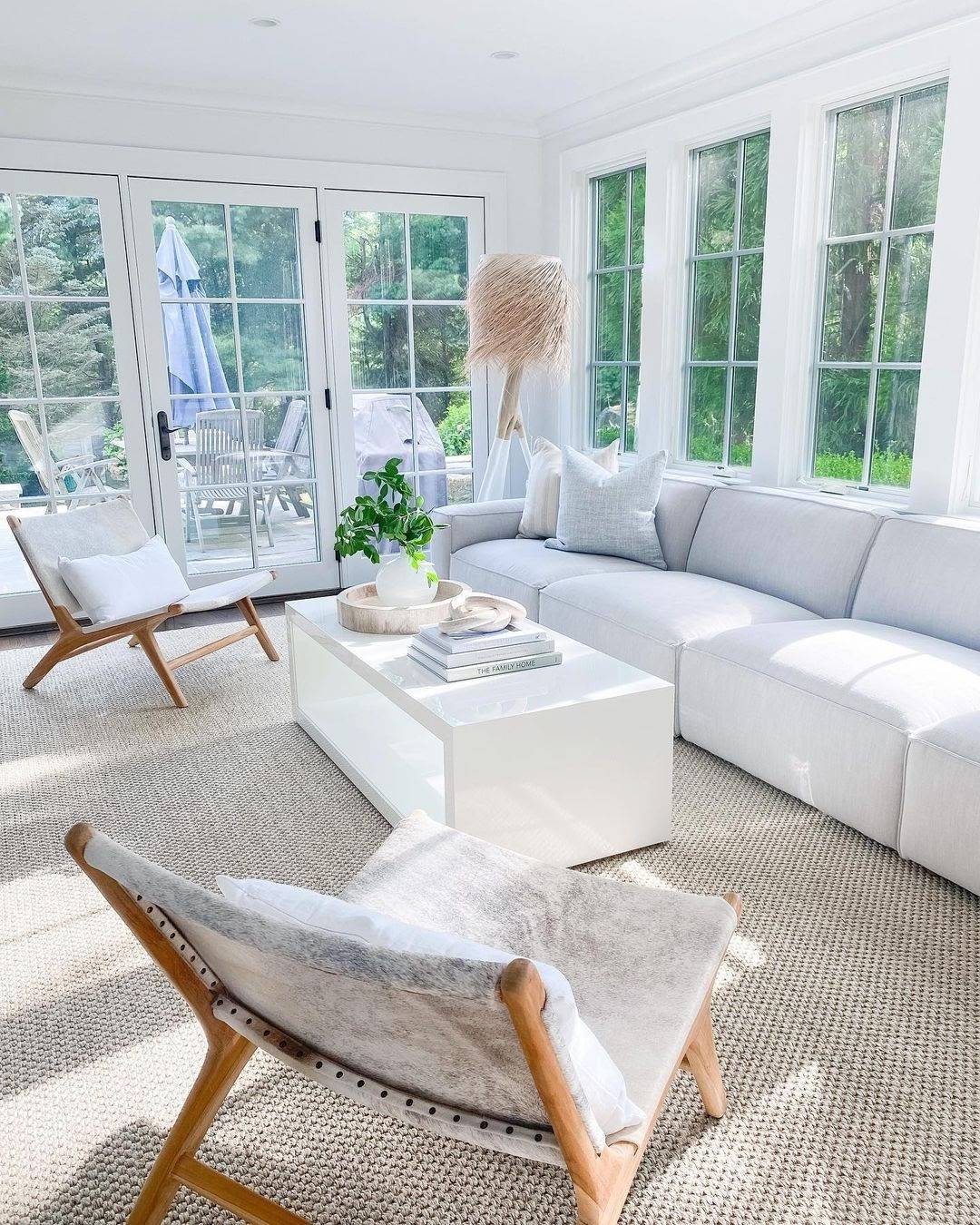 Regardless of its style of decor, a sunroom will make you want to bask in the sun behind its glass windows or enjoy a good coffee while comfortably watching TV on a cushy armchair.
Here are five unique ideas to create a perfect oasis where you leave stress behind and recharge your batteries.
Green explosion
The sunroom is always a practical addition that allows you to enjoy the warmth of the sun. It is beautifully decorated with houseplants. They are easier to maintain than you think and are a quick way to enhance the look of your environment.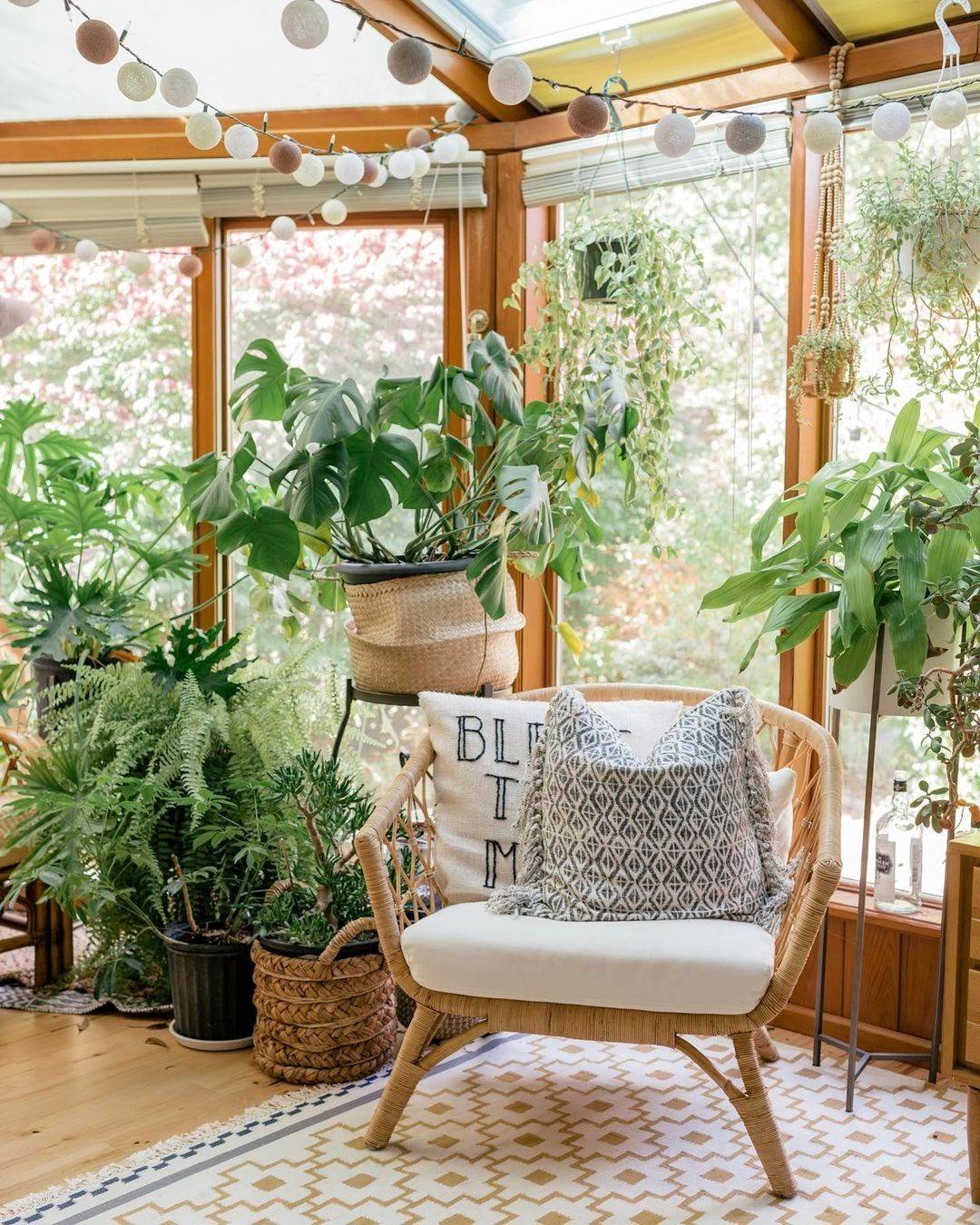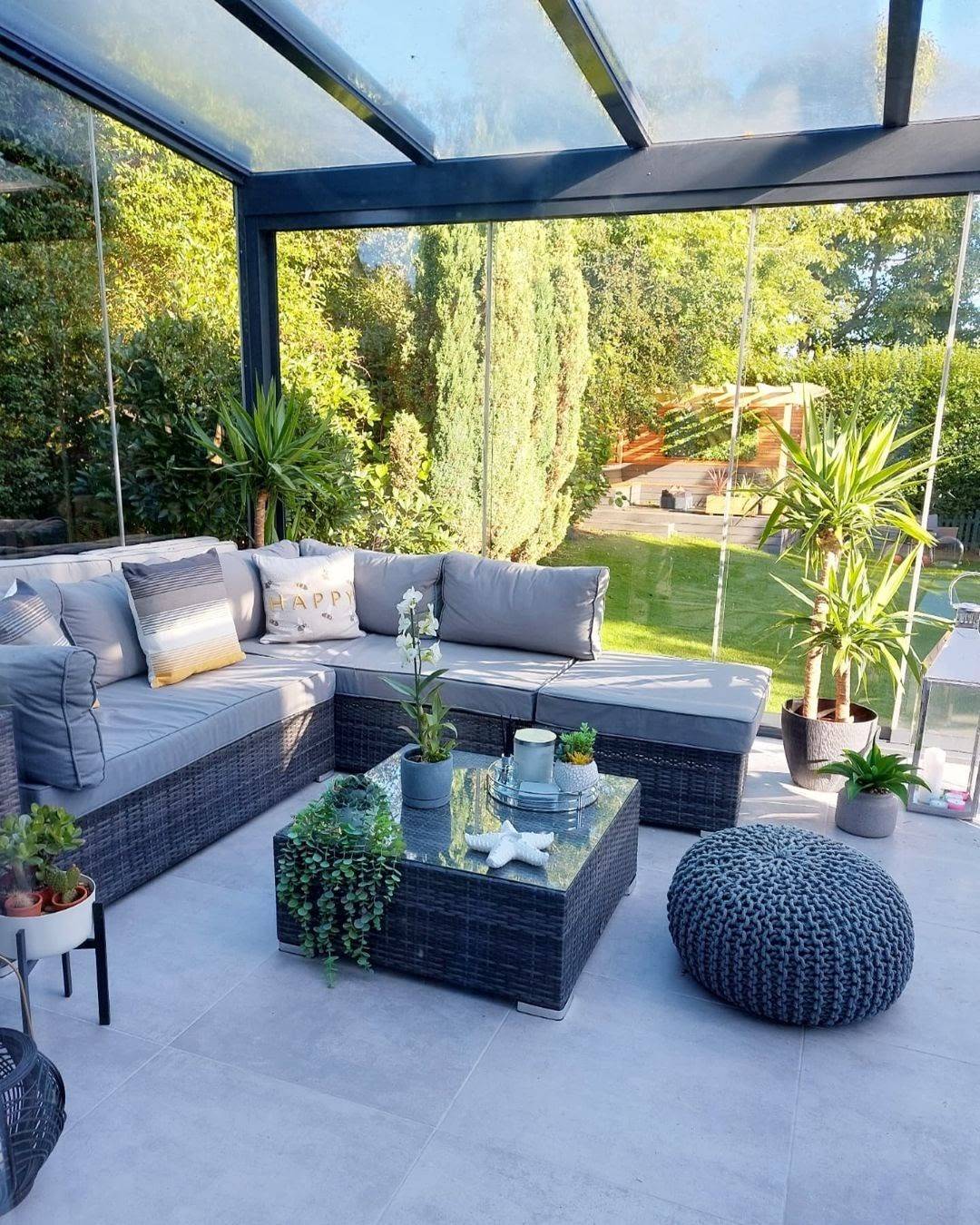 From orchids to classic succulents, you can create mini-greenhouses that will freshen and purify your sunroom. The positioning of your plant pots does not depend only on aesthetic taste, it largely depends on the need of the plant to receive sufficient light.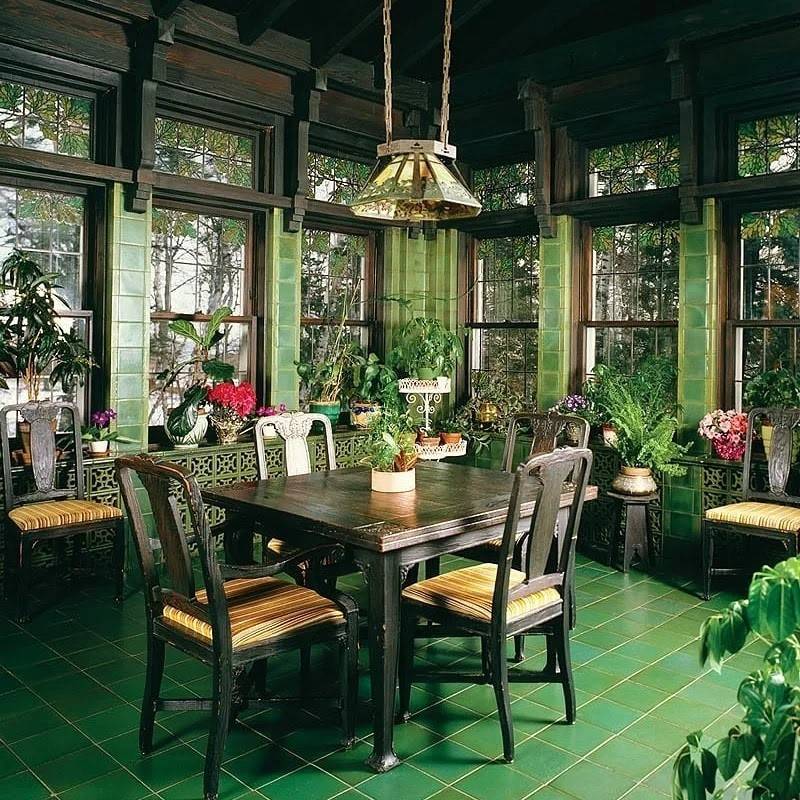 Provençal style veranda
Thanks to the style of the Provençal sunroom and its large windows, you get to enjoy a unique and bright view. This style takes inspiration from the southern region of France, Provence, characterized by a romantic and a decidedly retro atmosphere.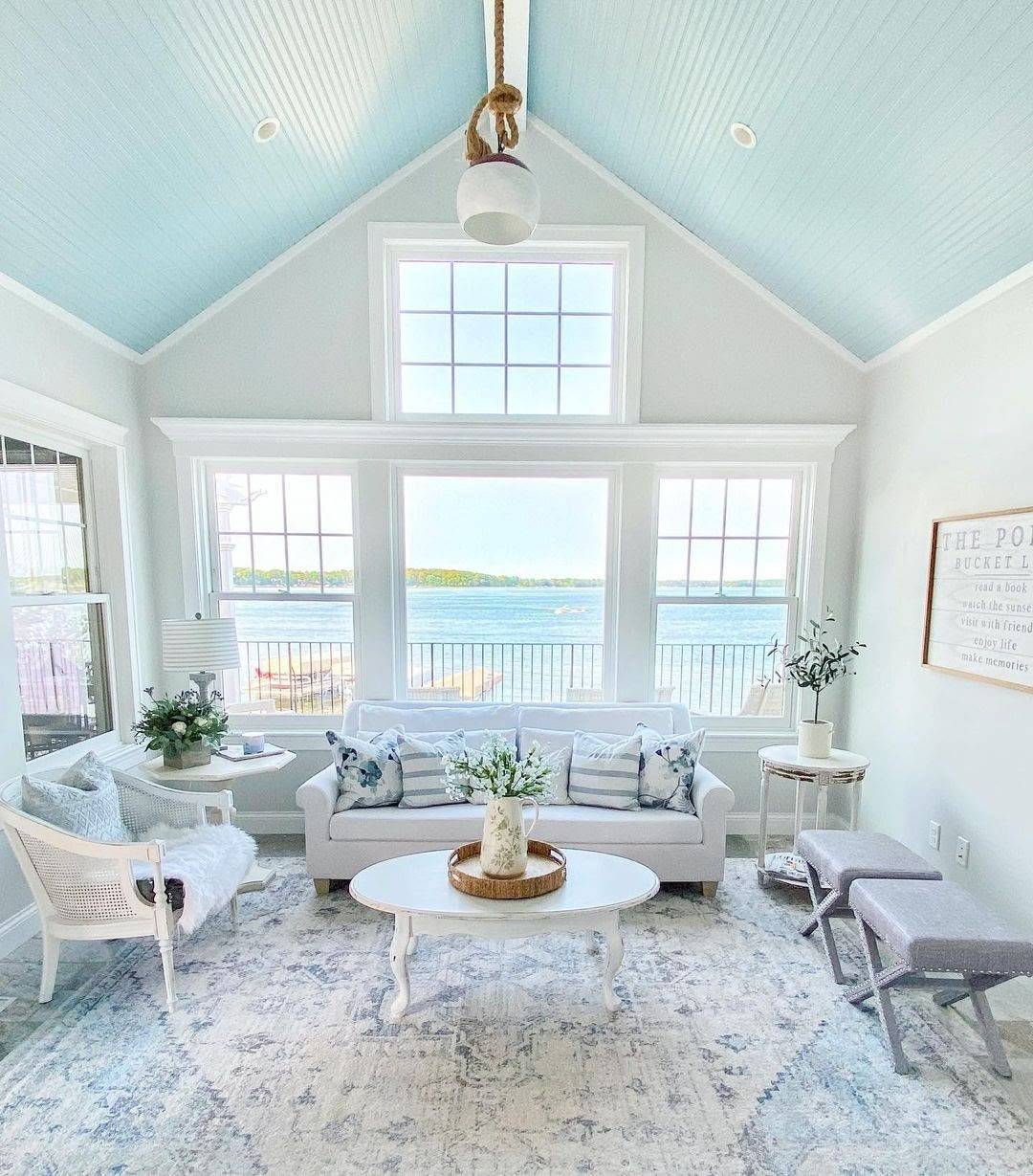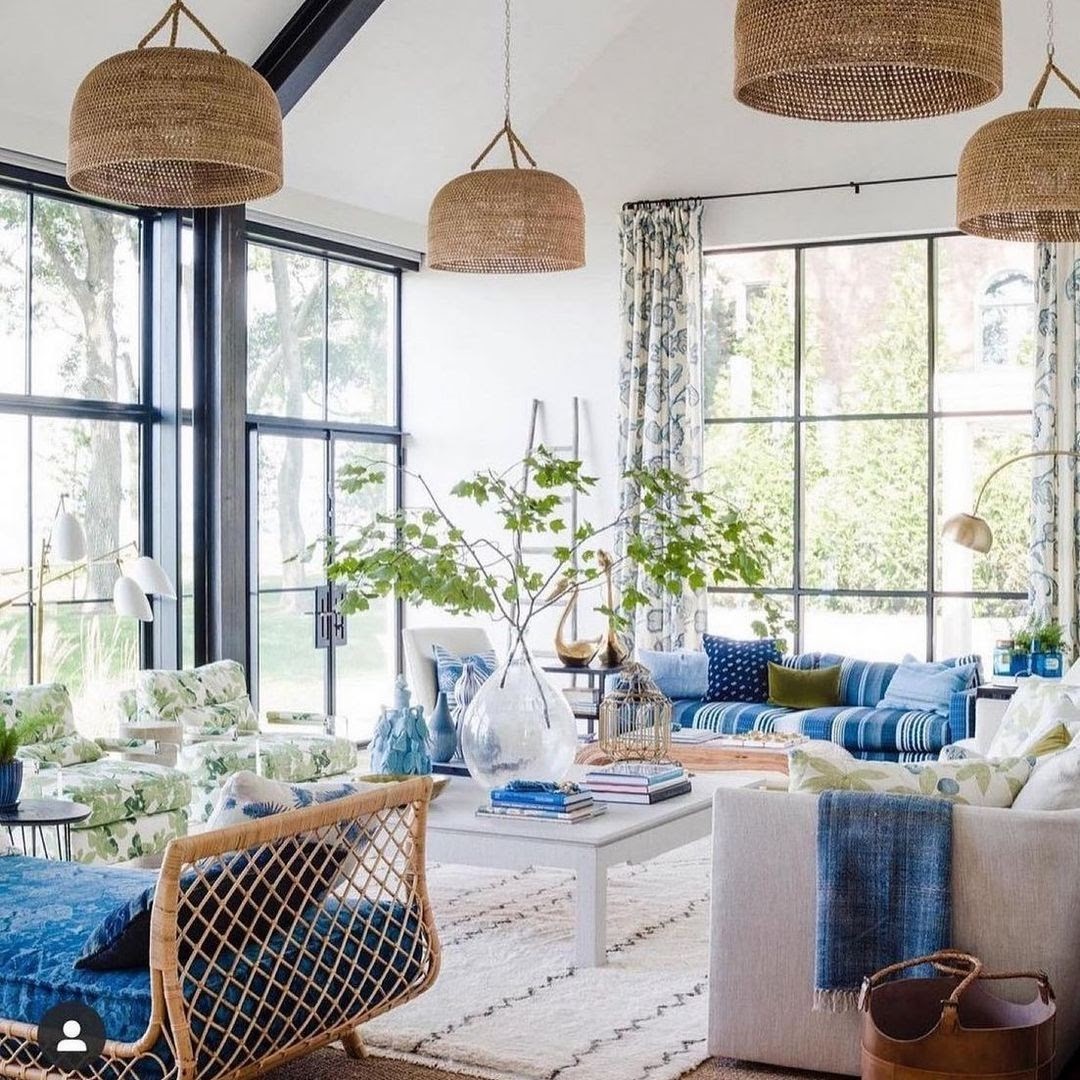 Through these precious fabrics, the pastel-painted wooden furniture, and the other beautiful details, you will find inspiration to create a beautiful space that evokes the perennial summer of the Côte d'Azur.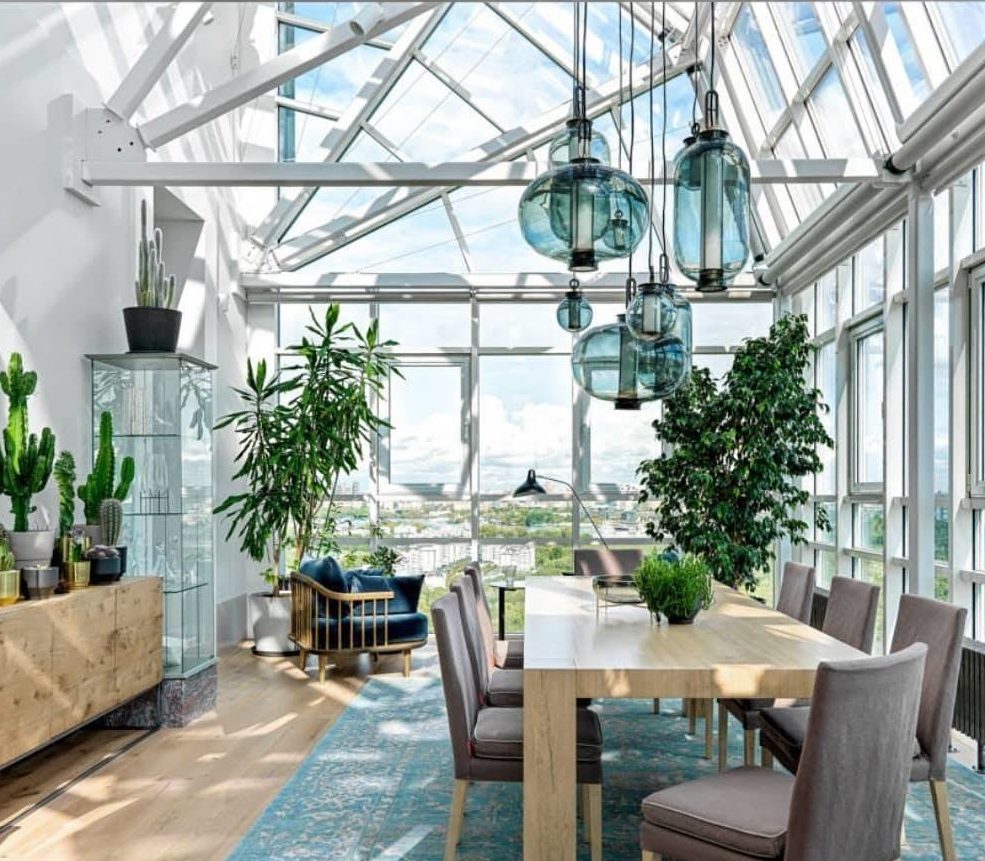 Armchairs and poufs, lamps, and vintage objects are significant features of this space. You can effortlessly recreate this setting by painting the walls with soft pastels in teal, light blue, or pale pink. You can also hang paintings of natural scenery.
Wooden sunroom
Nothing beats the warmth and elegance of wood, even when it comes to furnishing a sunroom. Through the versatility of this material, you can create a traditional or modern place according to your tastes and needs.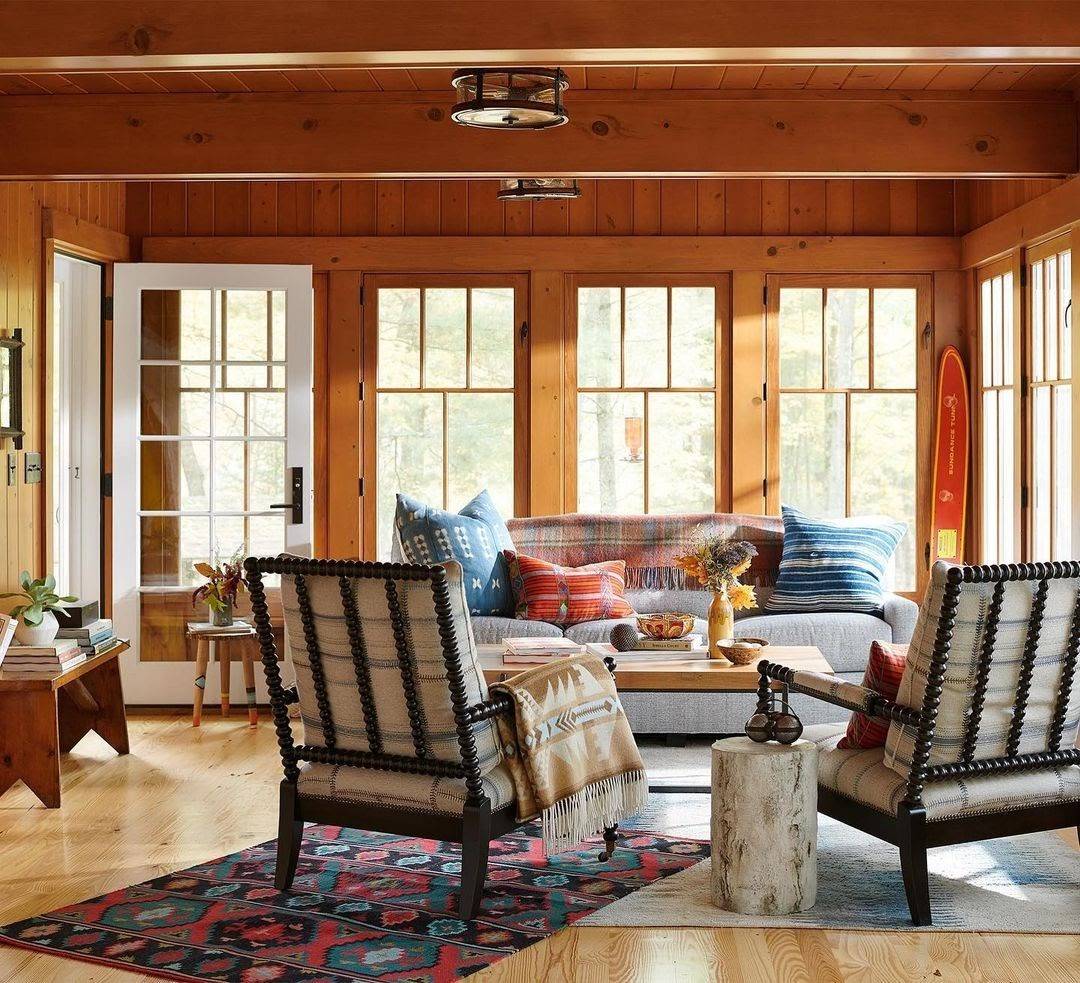 Imagine your sunroom with a wooden ceiling or with large bright windows — a perfect solarium for the whole family. Playing with different wood shades, from light pine for the ceiling cladding to oak parquet for the floor and ivory varnished wood for the windows, you will get a rustic ambiance. Try adding wicker furniture and a wood-burning stove.
Open sunroom
An open sunroom allows you to enjoy the summer and is a perfect entrance to embellish your home.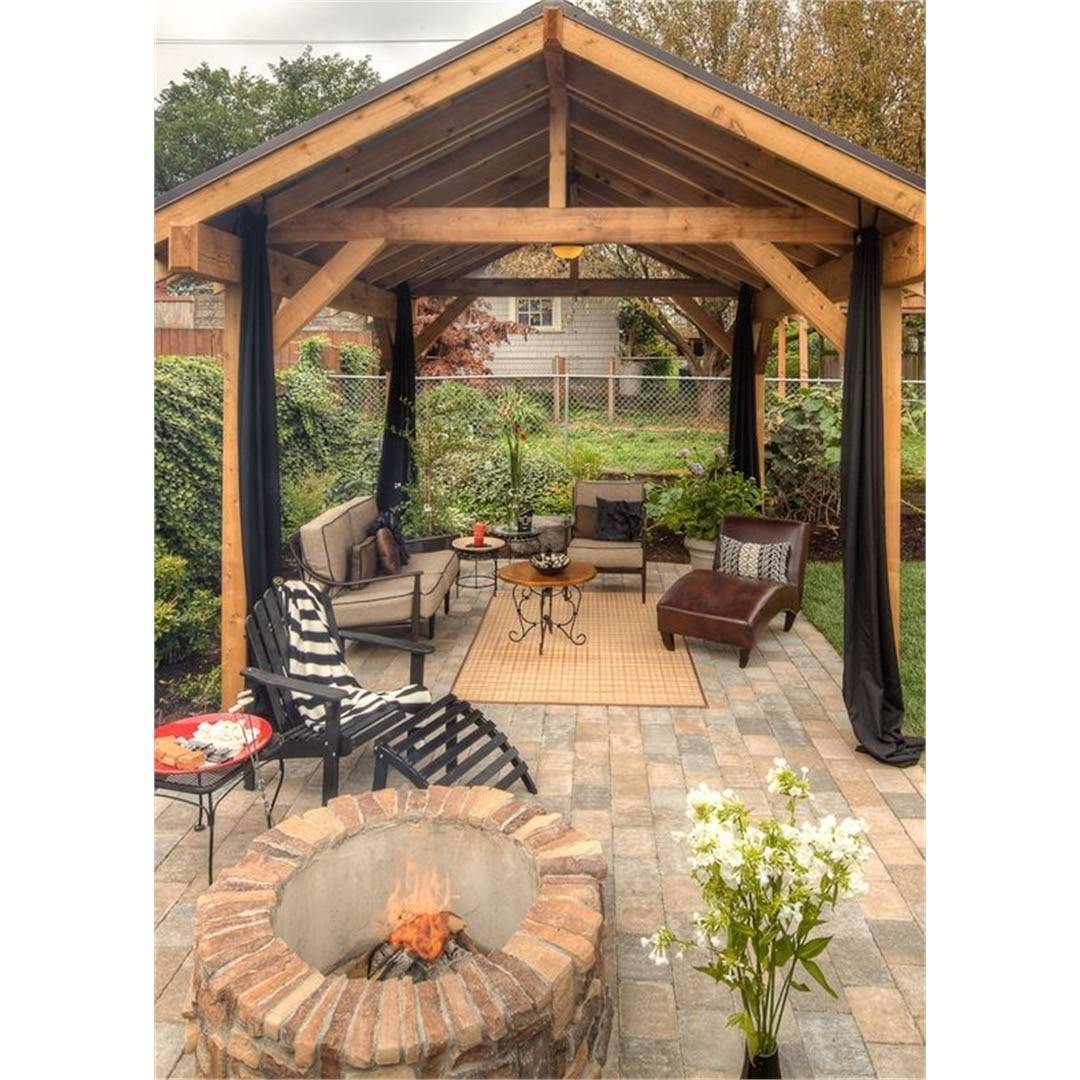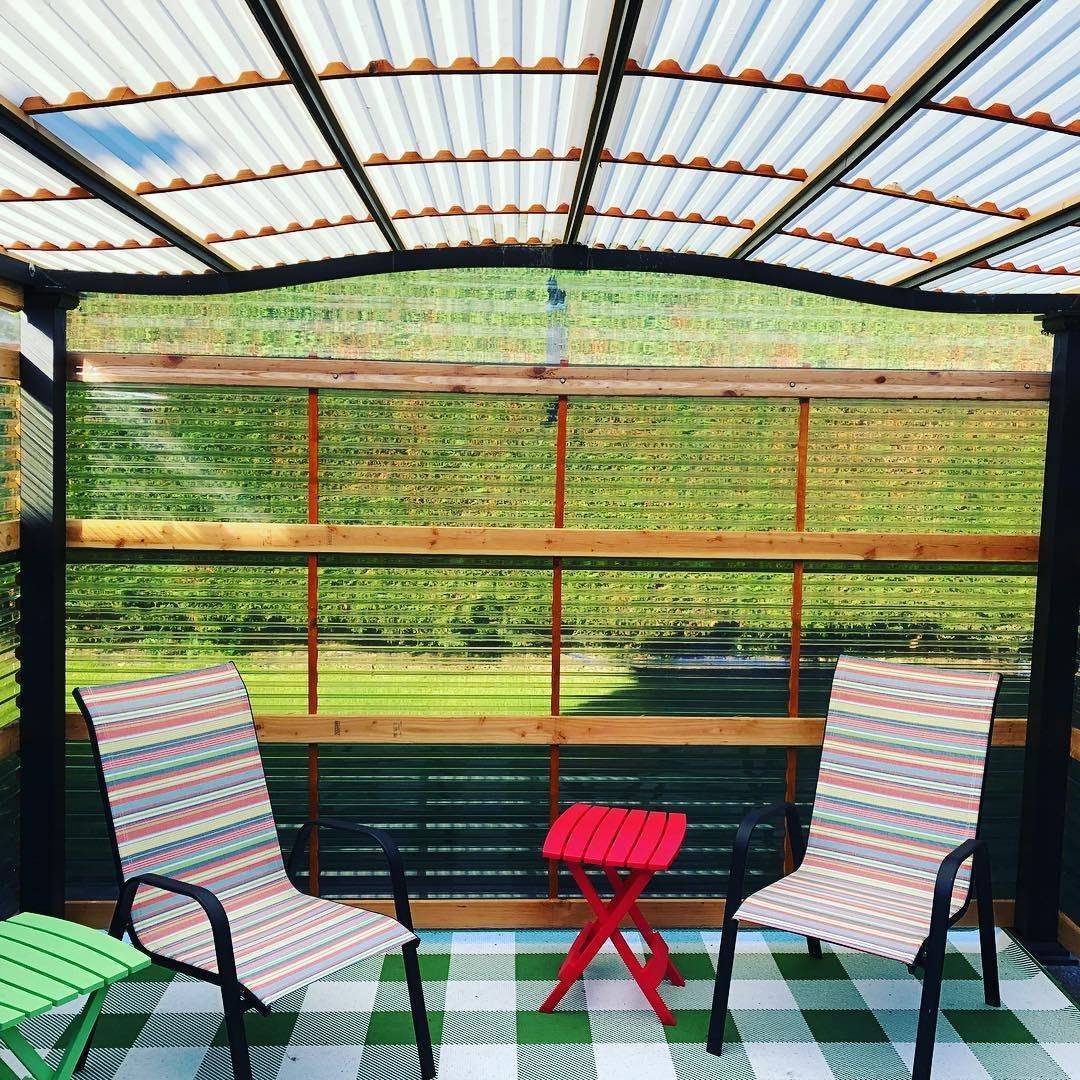 The best way to define this open space and make it more welcoming is to cover it with a canopy or pergola and place armchairs or sofas as well as a table for your summer dinners.
Try adding hanging pots with overflowing plants, a delightful outdoor wooden sofa and matching coffee table, and a chandelier with a natural fiber lamp shade.
Small sunroom
If the space at your disposal is limited, you should consider what you want to make out of your sunroom. Avoid leather upholstery that tends to fade in the sun and focus on materials that are sustainable and easily repairable. It is essential to find resistant furniture.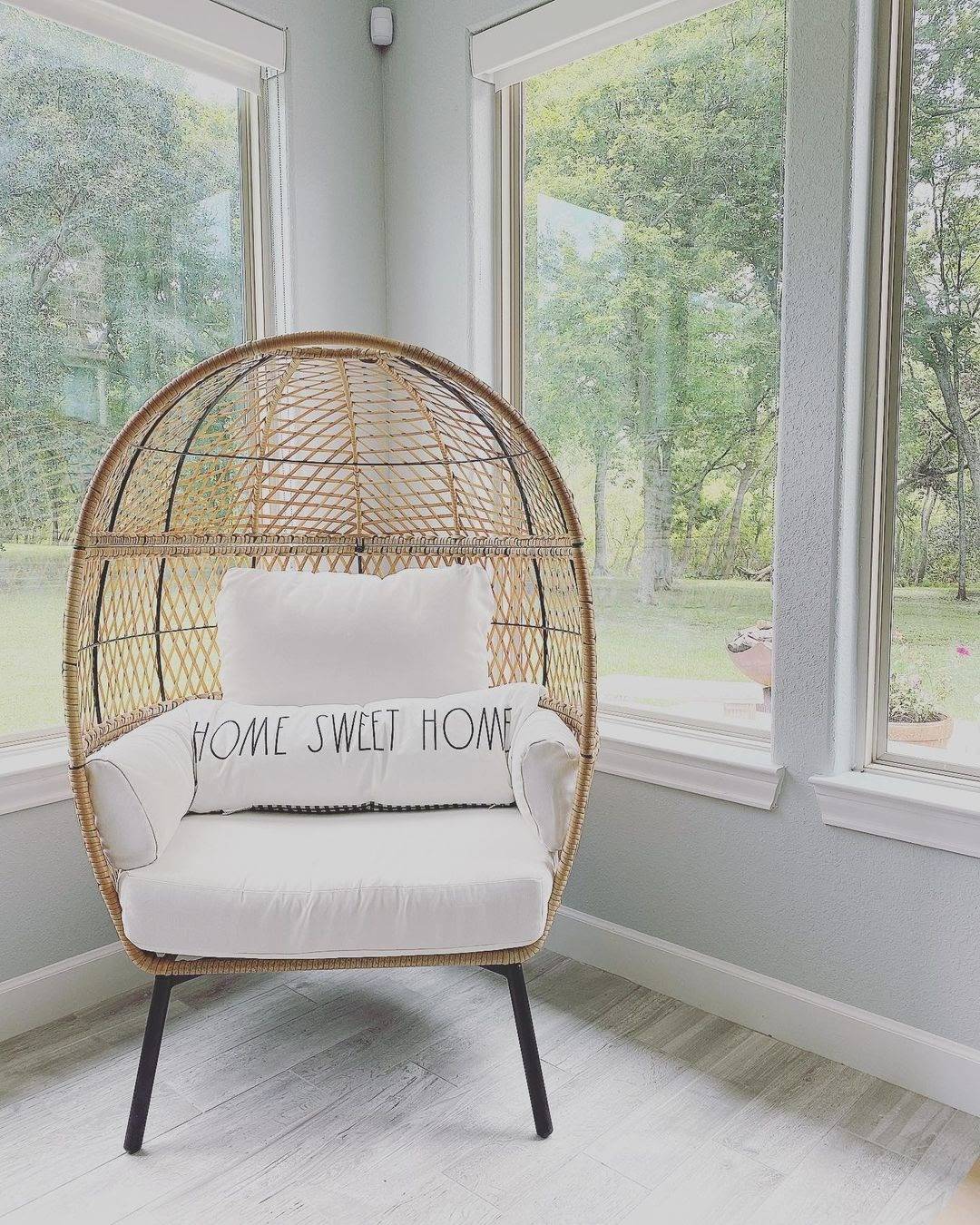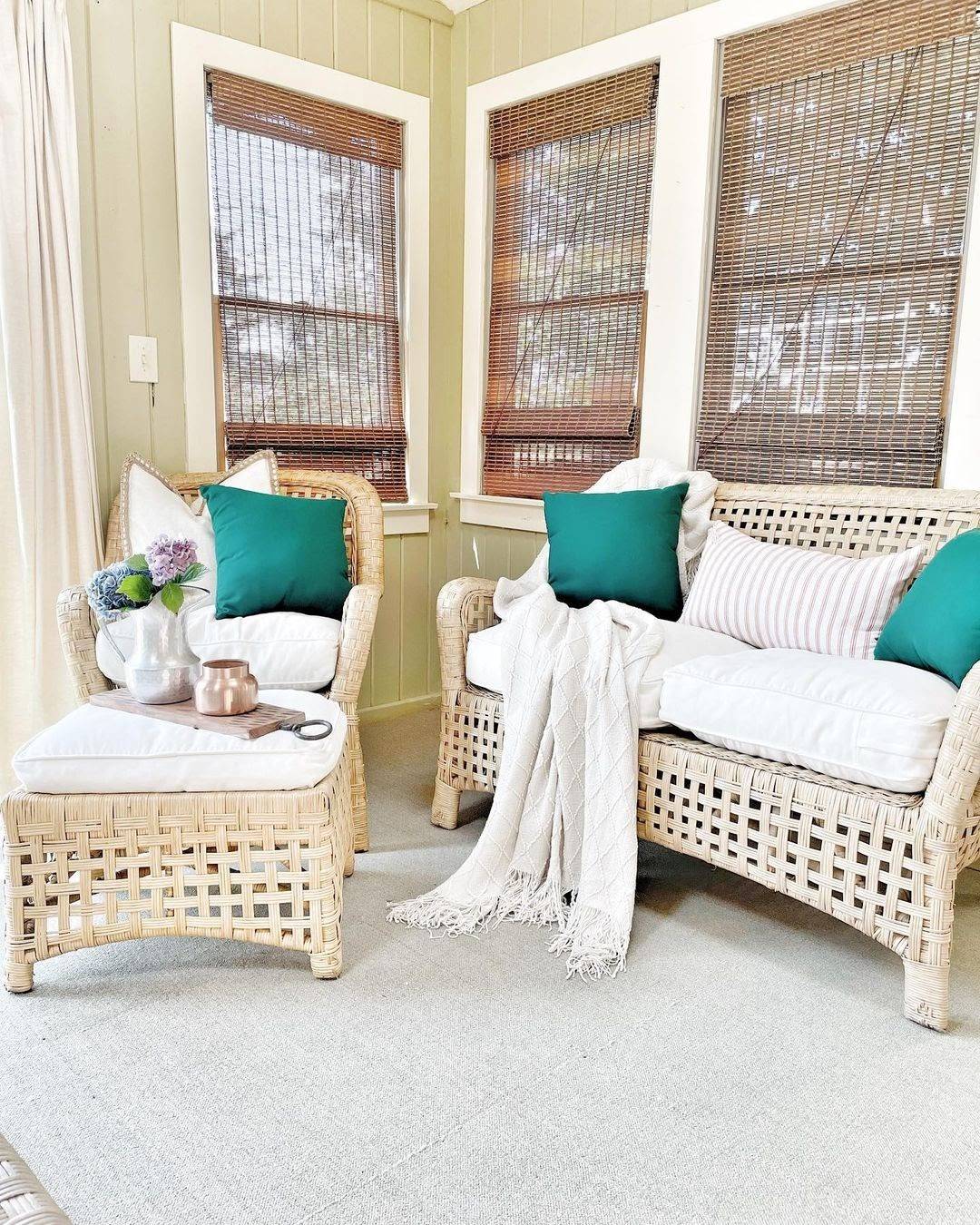 Take advantage of every inch and opt for a few carefully chosen furnishings. You can start with an informal stool, a small sofa or a couple of chairs, and a coffee table to keep your favorite book and your tea or coffee. You can also include a couple of throw pillows as accents. Now, enjoy the sunshine in style and comfort.