Let's face it — it's hard to make a washer and dryer look nice. Unless you have the space for a big, fancy laundry room and the budget for some very high-end appliances, those awkward and box-like machines you throw your clothes into all the time rarely look outstanding in any situation. The solution? Cover them up as best you can. Here are a few ideas you may want to consider not just for the laundry, but anywhere else you might store your washer and dryer too.
Related: Perfect Small Laundry Room: Space-Savvy and Stylish Designs
Washer & Dryer Cabinet Enclosures to the Rescue
Cabinets can fully hide your washer and dryer in any kitchen or laundry room so that they're completely out of sight. Unfortunately, remodeling your cabinetry to fit your appliances can be both costly and time consuming. It's well worth it, though, if you can't stand looking at those things. Check out these gorgeous washer and dryer cabinet enclosures from Lacquered Life and HomeTalk.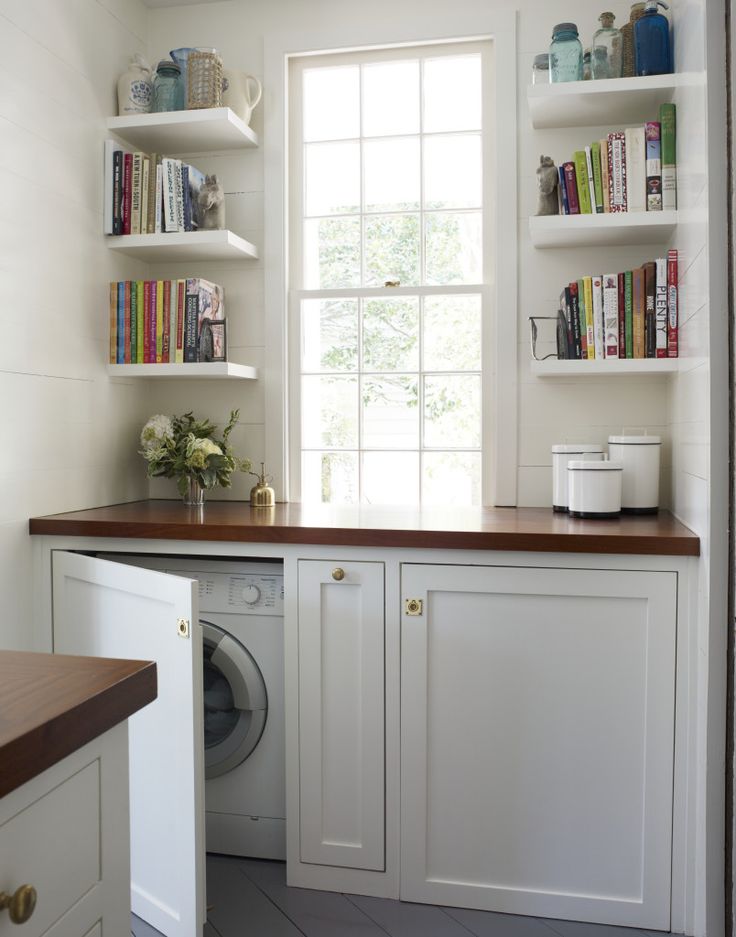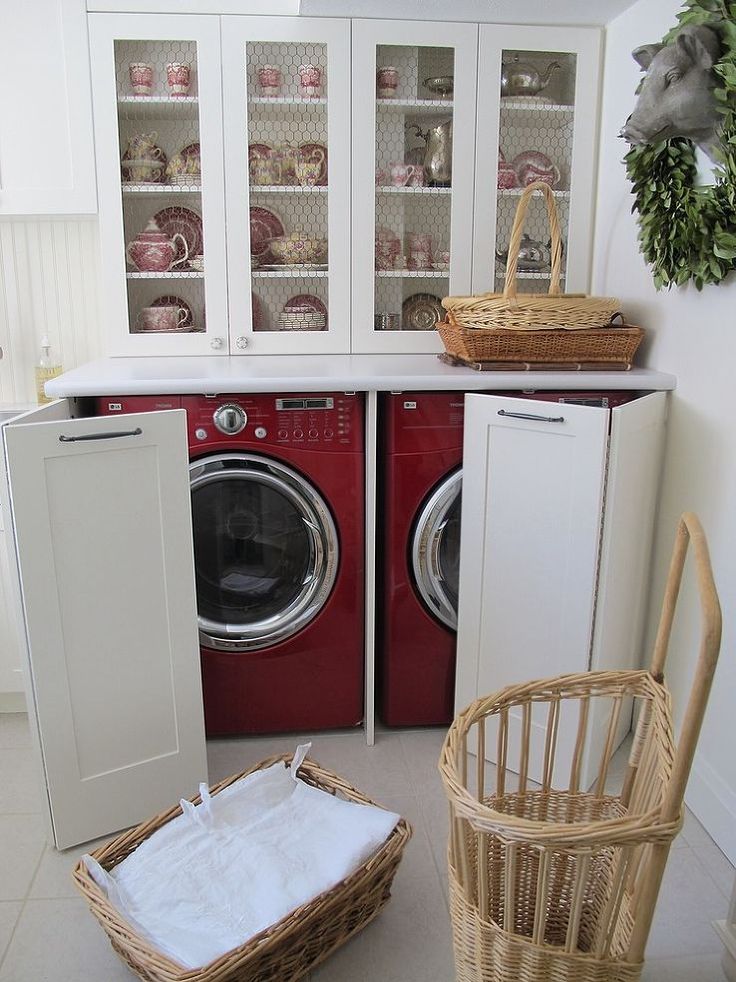 Here's one that looks like cabinets on the outside and opens up to reveal virtually a full-sized closet with a laundry station and built-in storage on the inside of the doors.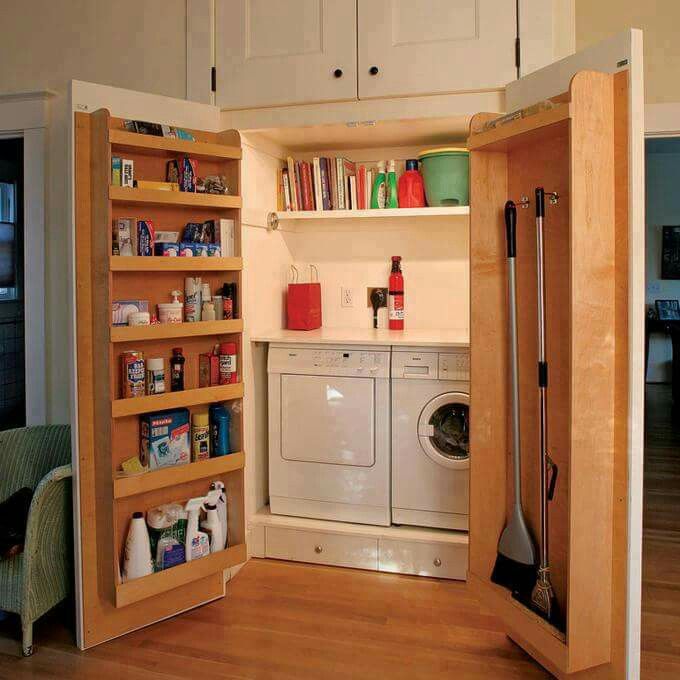 Stylish Sliding Doors To Hide Your Washer and Dryer
Cabinets may be both stylish and functional, but so are sliding doors! Barn doors, in particular, will certainly bring an interesting look to your home if you can use them with a sizeable closet or storage area. Have a look at these beautiful barn doors featured on The Kitchn and Tidbits and Wine.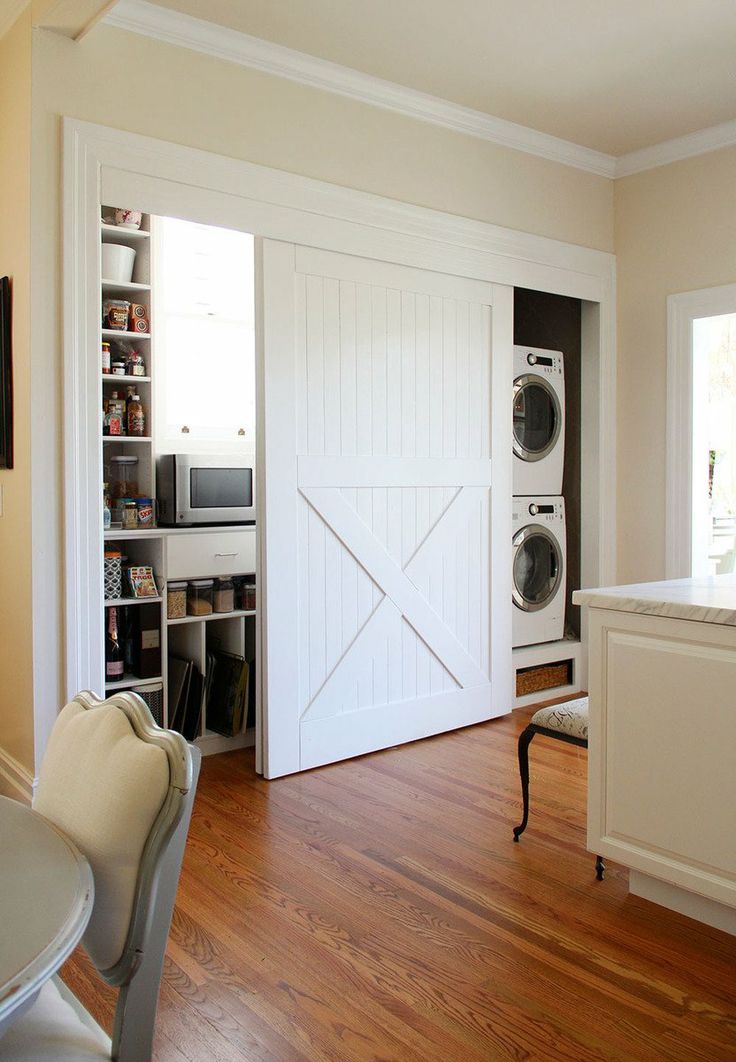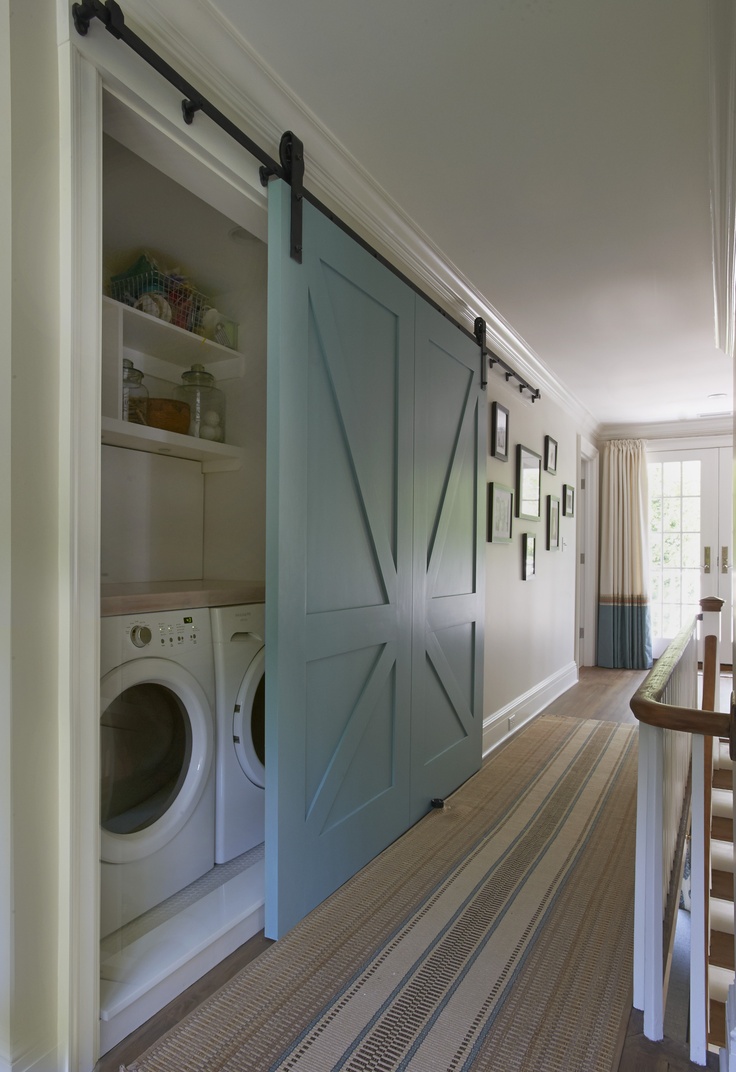 Another sliding door example here takes a different approach with custom-built boxes that fit the washer and dryer. Perfect if you don't have anywhere to install barn doors!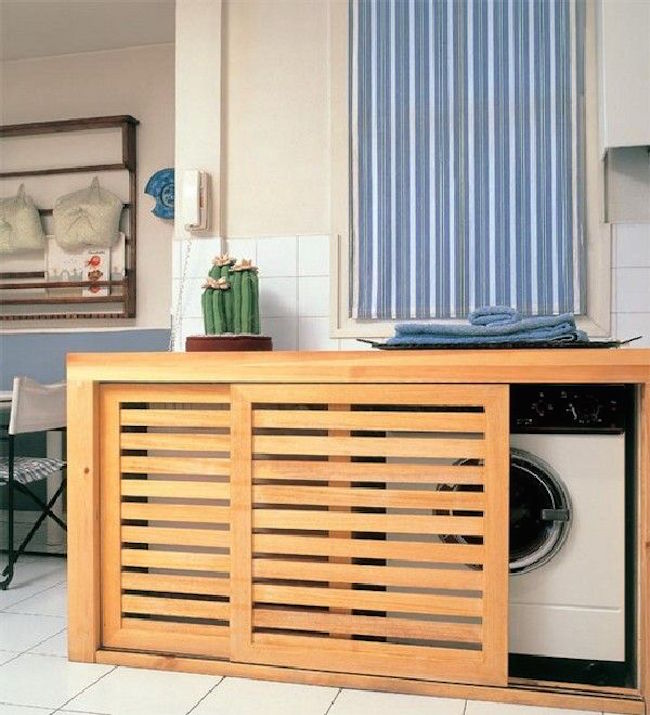 The Versatility of Closet Space
Do you have a regular closet you could spare? If you can find a place to store all your stuff somewhere else, you might be surprised at how well your washer and dryer could fit in there (as long as you can get all the water and wiring hooked up). These spacious closets featured on Villa Decor and Remodelista show how you can realistically turn them into small laundry stations that can be tucked away behind doors.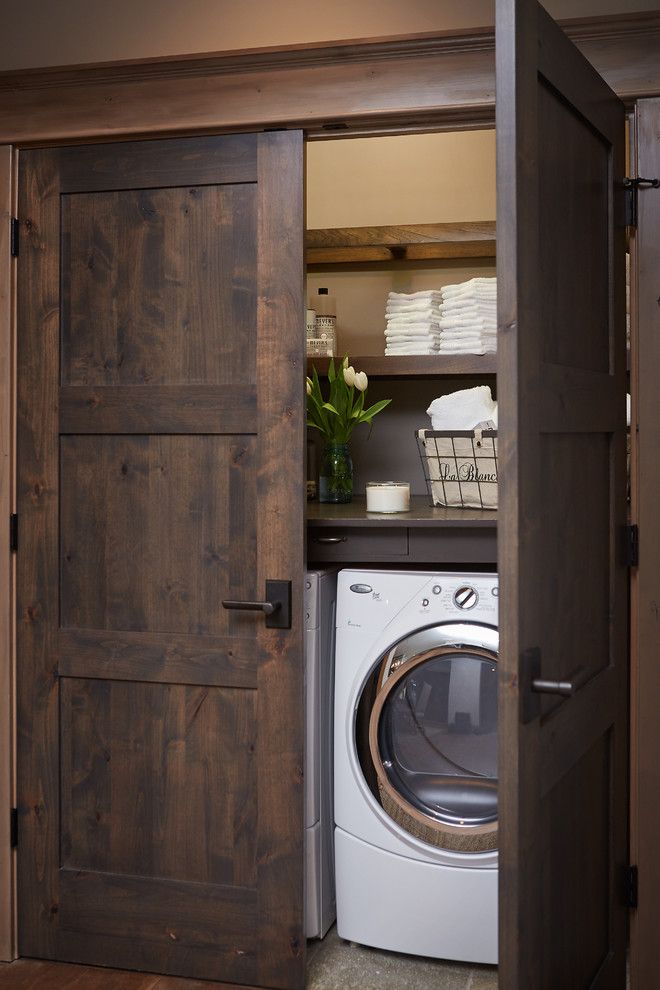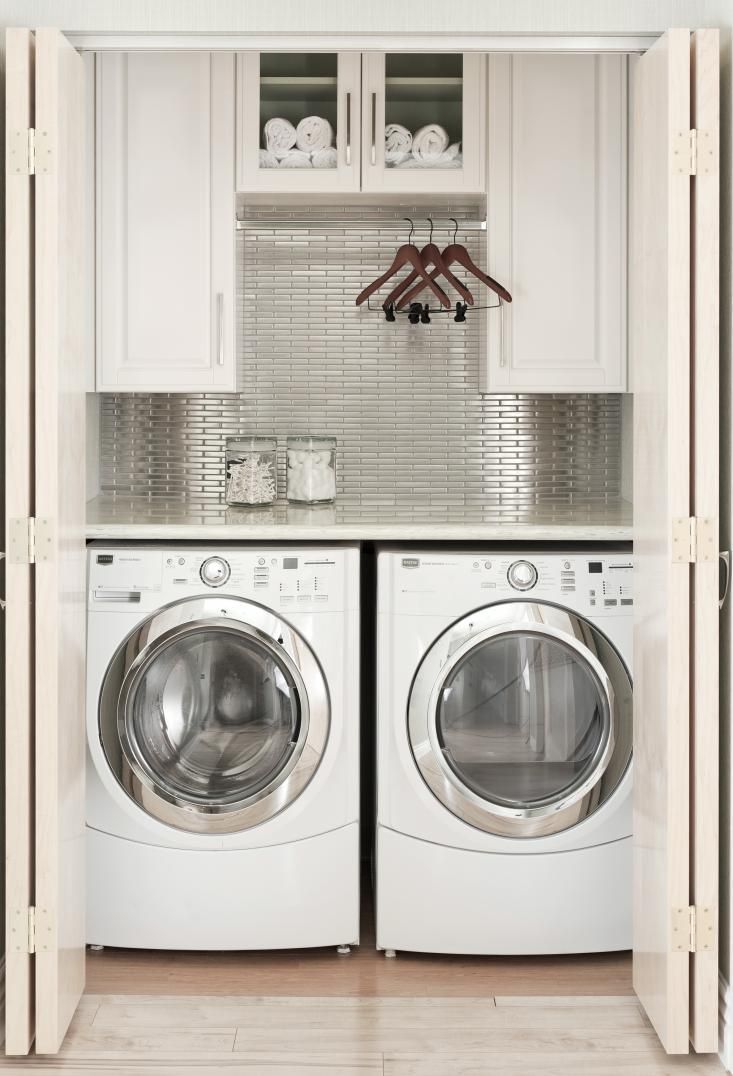 Even single-sized closets can be used to fit smaller washer and dryer appliances. HGTV shows an entryway or mudroom where some shelving and hooks on the wall replace the closet so the washer and dryer can be stored in there instead. This stacked washer and dryer enclosure is perfect for those tight on space.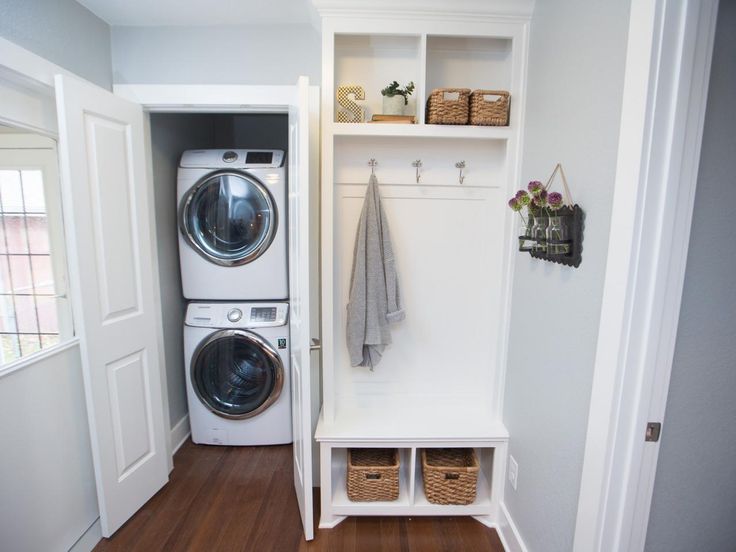 Hide Your Laundry Appliances with a Curtain
Well, if you can't move the things to be hidden away in any cabinets, nooks, or closets, then you'll just have to work with them as they are. Curtains are cheap enough to buy and easy enough to install to hide them. Best of all, you can pick out whatever pattern or color you want! Check out this cool laundry room from Tile Shop that takes the curtain idea a step further by installing a wooden counter on top of the appliances too.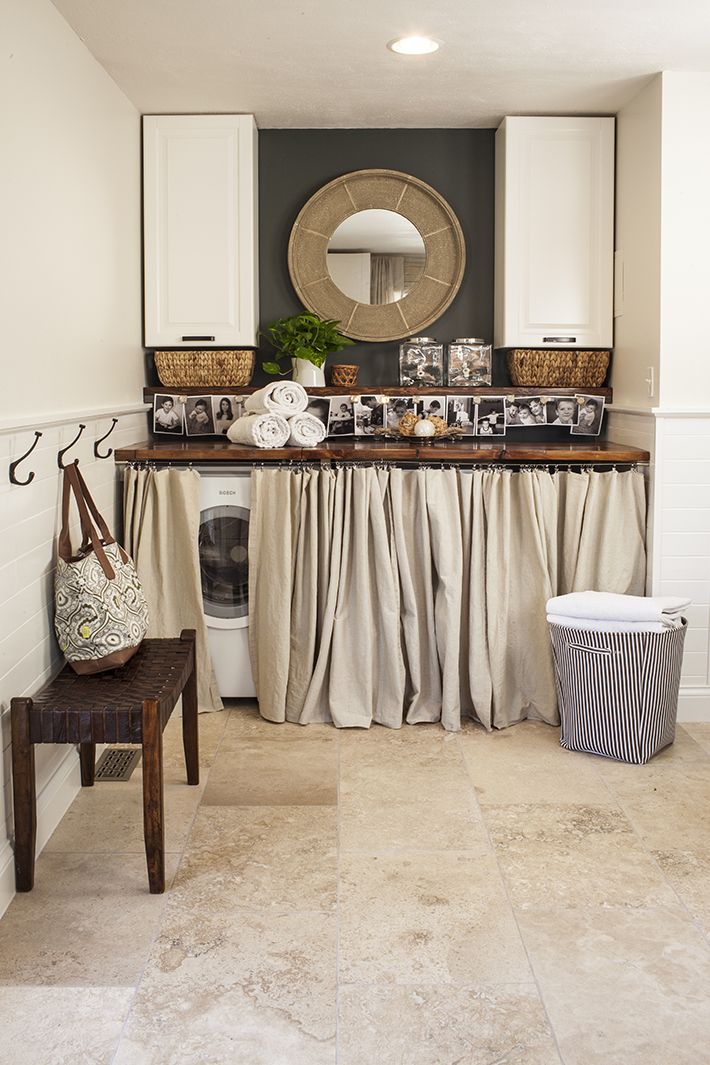 Here's another great example of the curtain and counter idea from Birmingham Home and Garden.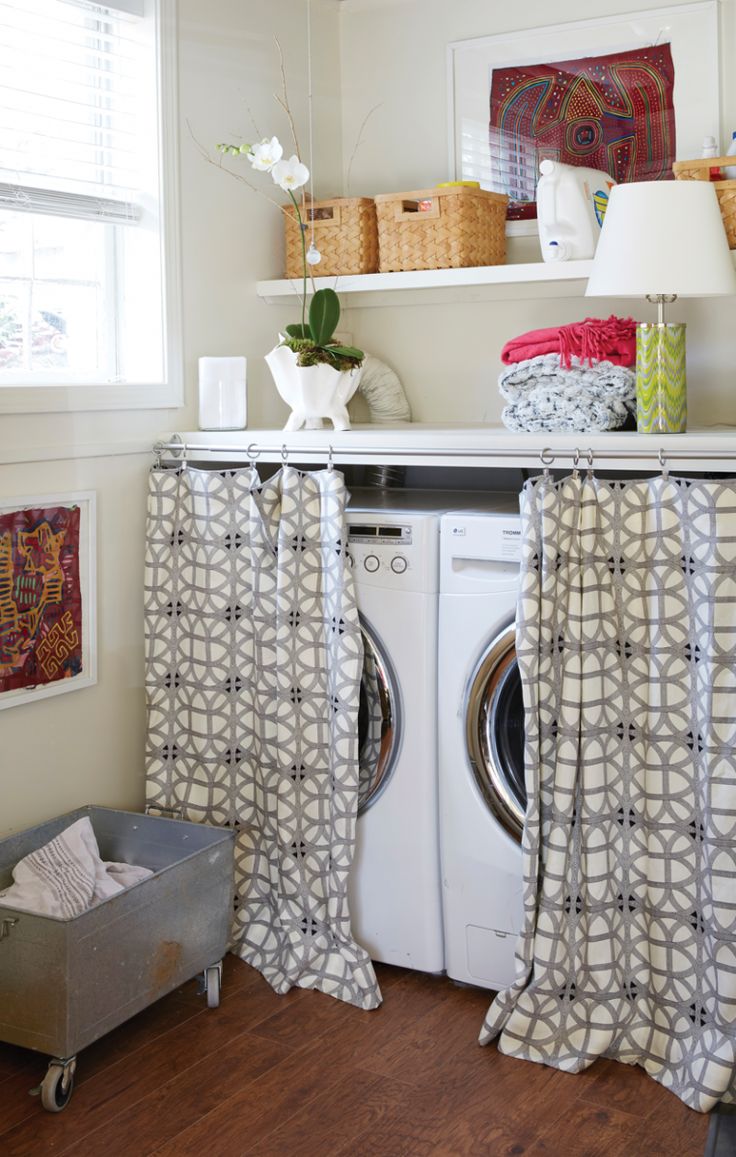 If your appliances are tucked away in some kind of corner or area that doesn't have any doors, a full-length curtain will do the trick, just like this beautiful example from HGTV.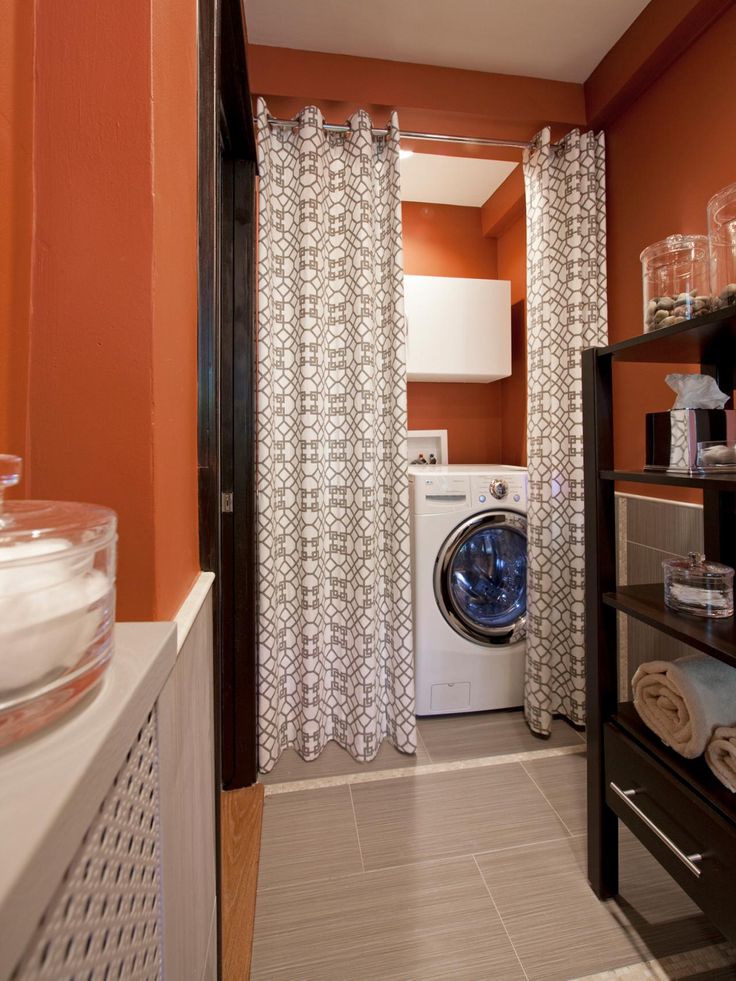 A full-length curtain works perfectly for appliances that are stacked on top of each other. Lane McNab shows a great yellow paisley curtain that was picked out to hide the washer and dryer here.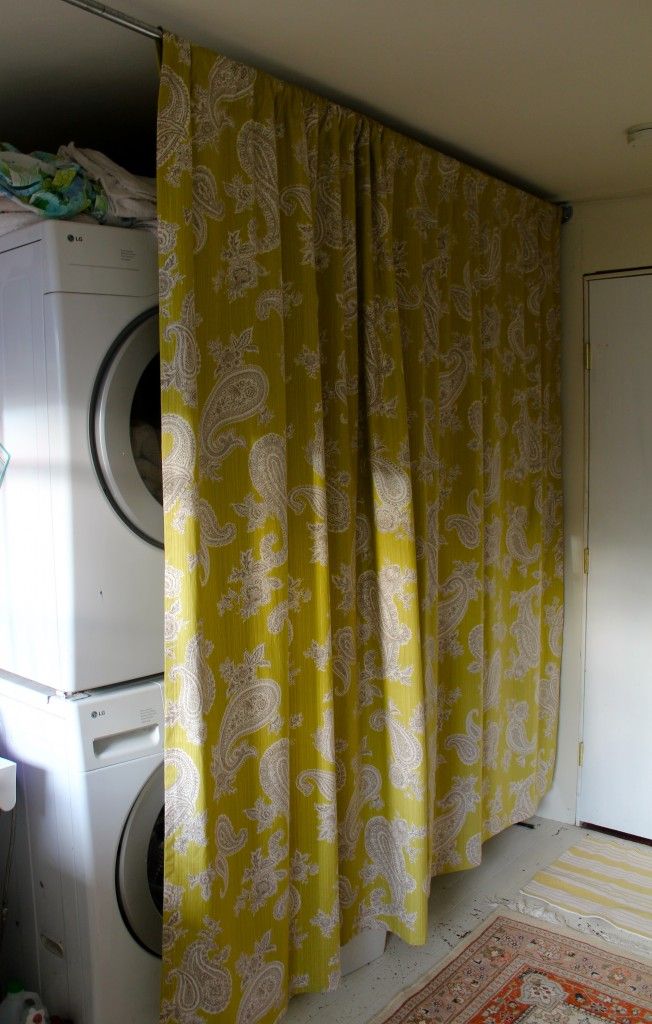 How about a Scandinavian laundry room? This one from Delikatissen uses a simple, plain white sheet to cover those appliances to support the clean, minimal look.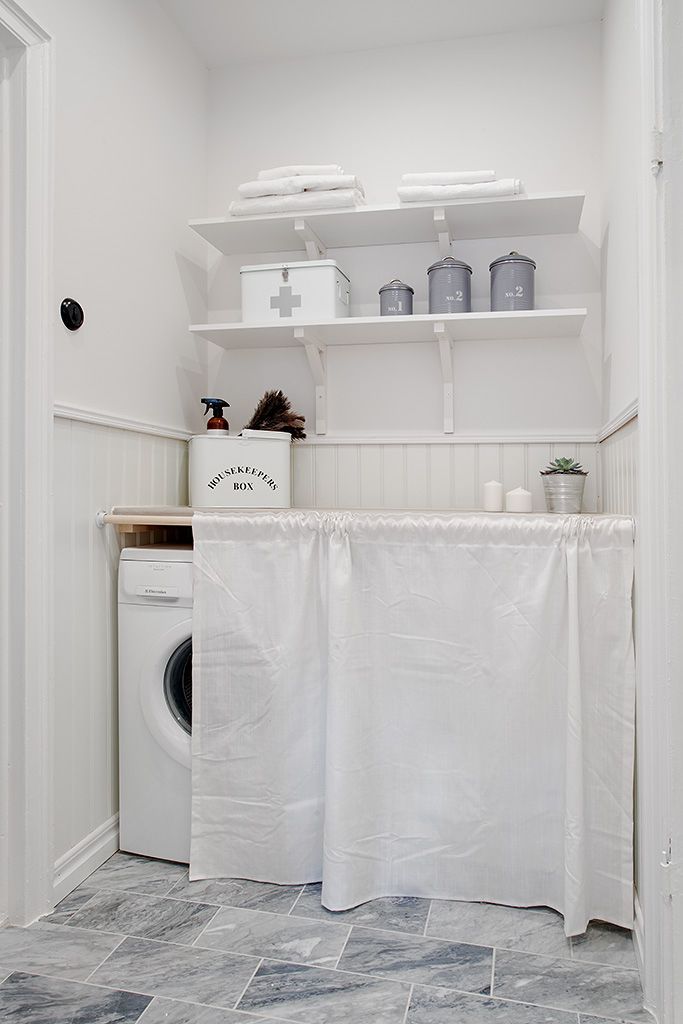 And of course, for those of you who are maybe renting and have no choice but to leave your washer and dryer in an awkward place, here's a bit of inspiration for you. This example from The Chive has appliances under the stairs, and there's still a way to conceal it conveniently with a great-looking curtain.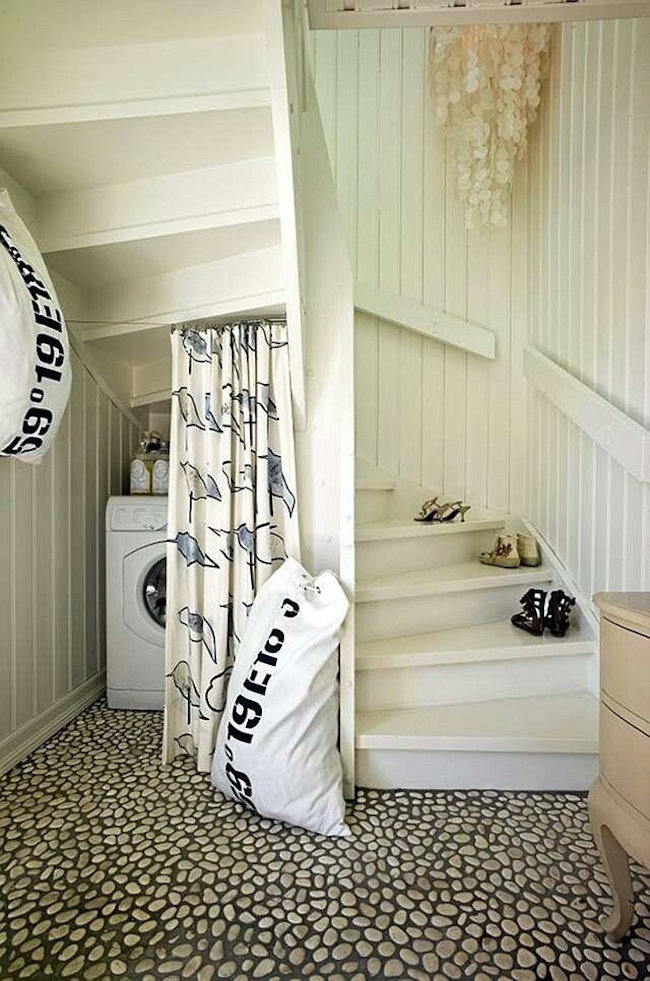 Maybe one day, washers and dryers will look a lot nicer than they do now (and be relatively affordable too). For now, these solutions are quite practical and stylish when done right.