There are parts of the world where it still might be snowing outside and an evening outdoors is just far too hard to imagine. But those living closer to the tropics might have already started seeing a steady shift from colder and darker evenings to those that are a touch brighter and much less frigid. And no matter which side of this weather spectrum you reside on, we can all agree that a fire pit is the perfect way to enliven our stay outdoors! Couple this with a captivating wooden deck that offers sensational views and you have an unforgettable evening; be it bright and cozy or white and chilly!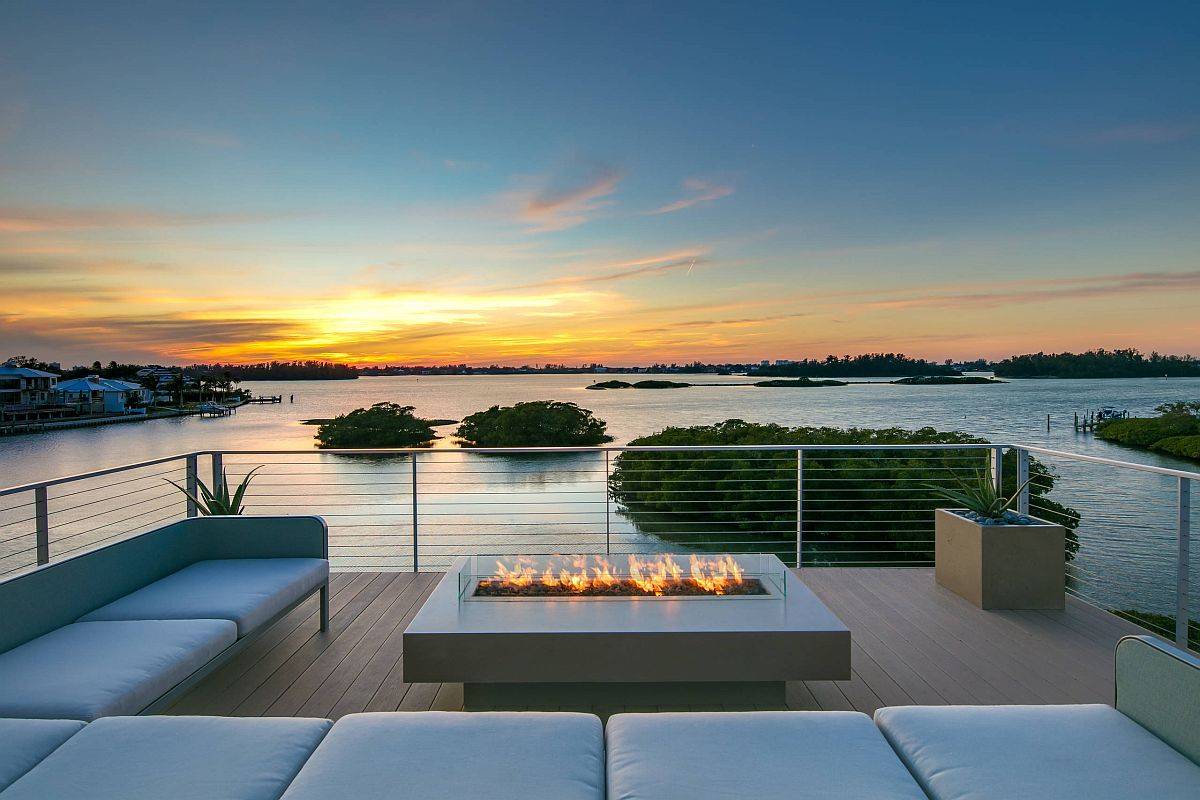 This is a look at 10 most gorgeous, eye-catching and exceptional decks with fire pits. Each one of these offers something special both in terms of the view beyond and also the sitting arrangement itself. If you love spending time outside, then this is a collection that you do not want to miss. Step in to discover the best life outdoors –
Amazing Water Views
We start with a relaxing and beautiful beach-style deck in white and blue and taking this to a whole new level of awesome is the stunning ocean view that the homeowners can enjoy from this windy outpost. The deck feels casual and comfortable with rattan outdoor furniture that is just perfect for the style and a lovely contemporary fire pit sits at the heart of it all.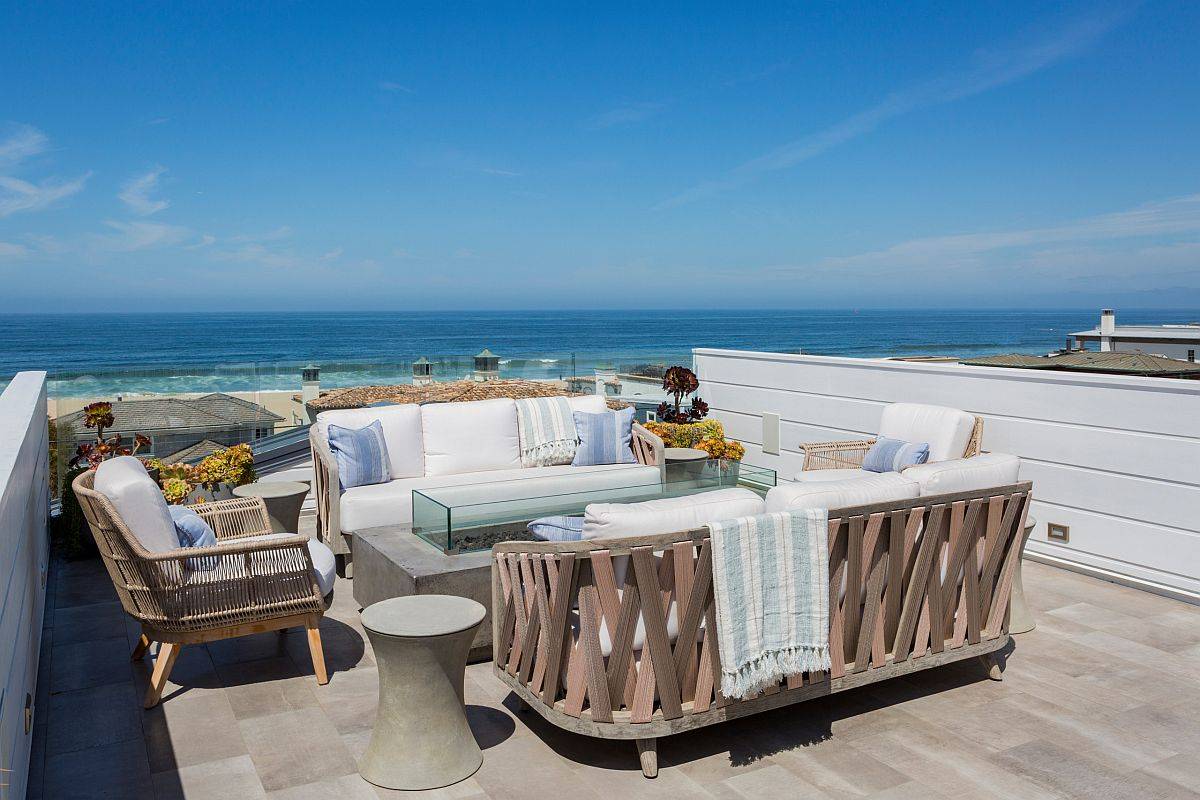 Moving away from the ocean and towards a river, this next deck offers ample outdoor entertaining space even as it combines a glimpse of treetops with distant water views. Al fresco dining, spread out seats for guests to enjoy the various vantage points and a scorching hot, modern fire pit make it into a truly delightful setting.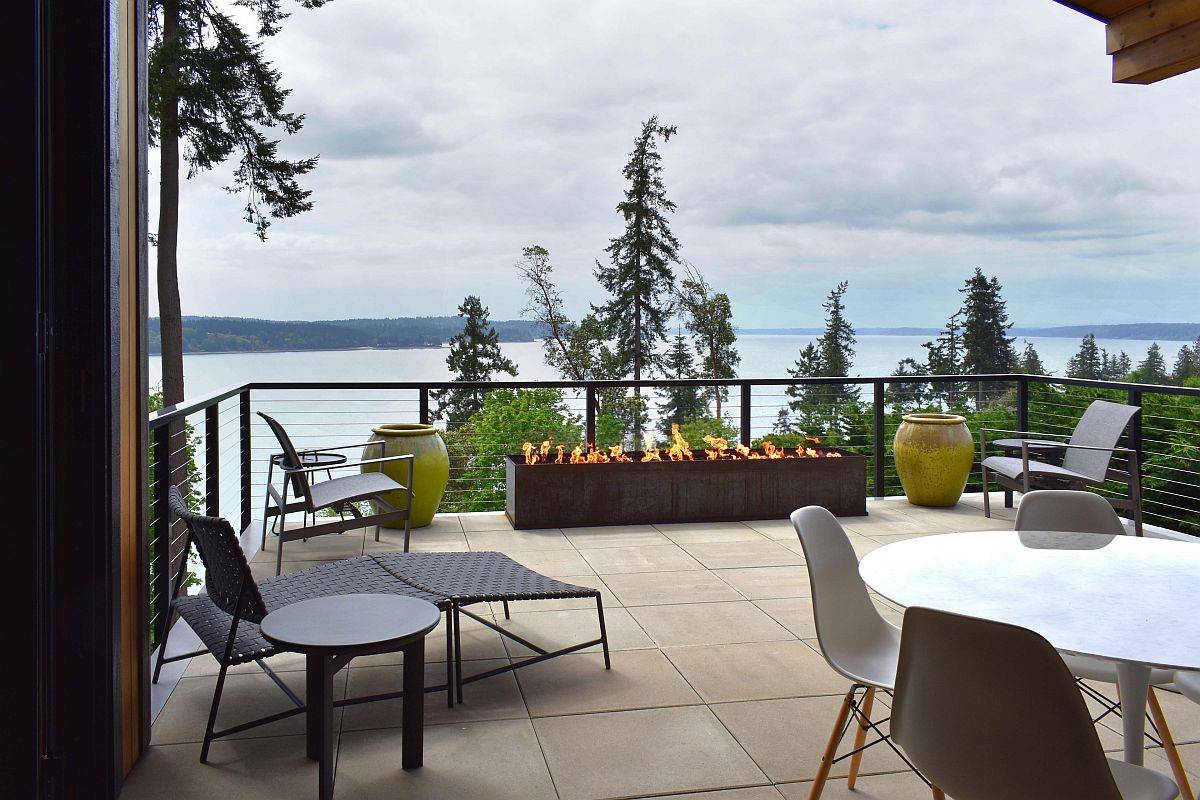 Moving away from the more polished contemporary overtones and taking refuge in the classic mountain cabin style, this deck is both rustic and majestic at the same time. Distant mountains, a quaint backdrop and a small pond next to it make every moment here just magical. Four wooden chairs next to the fire pit out in the open and a covered outdoor dining area nearby welcome guests.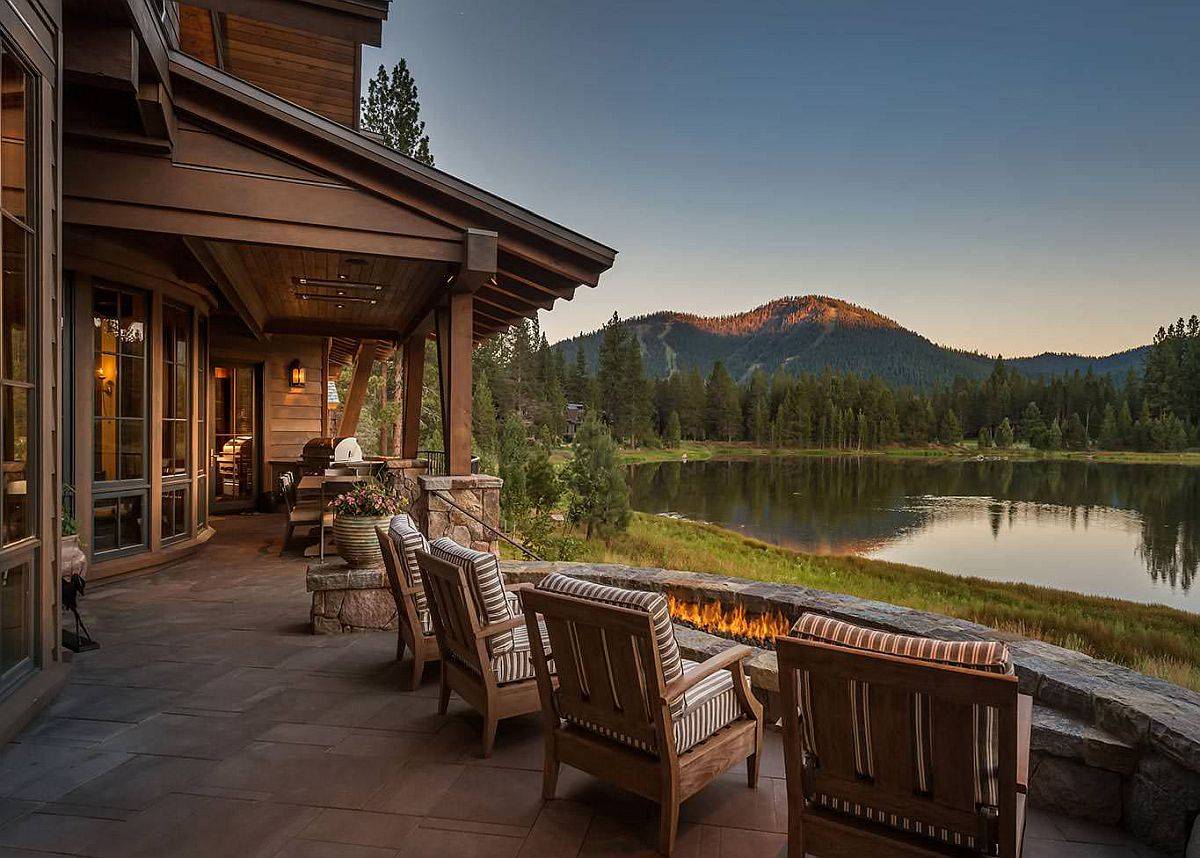 Taking in the Green
From unabated water views, we move on to a world of all things green with decks that seem to take you deep into an undisturbed canopy. Once again, it is the outdoors that steal the spotlight here and with homeowners craving 'connectivity with nature' and sustainability, expect such captivating decks more common in the year ahead. While some seem just spectacular with ample space to host a small party, others are small, space-savvy and comfy. Yet, every one of these decks with green views is made that much more special by a fire pit, which becomes the focal point of it all!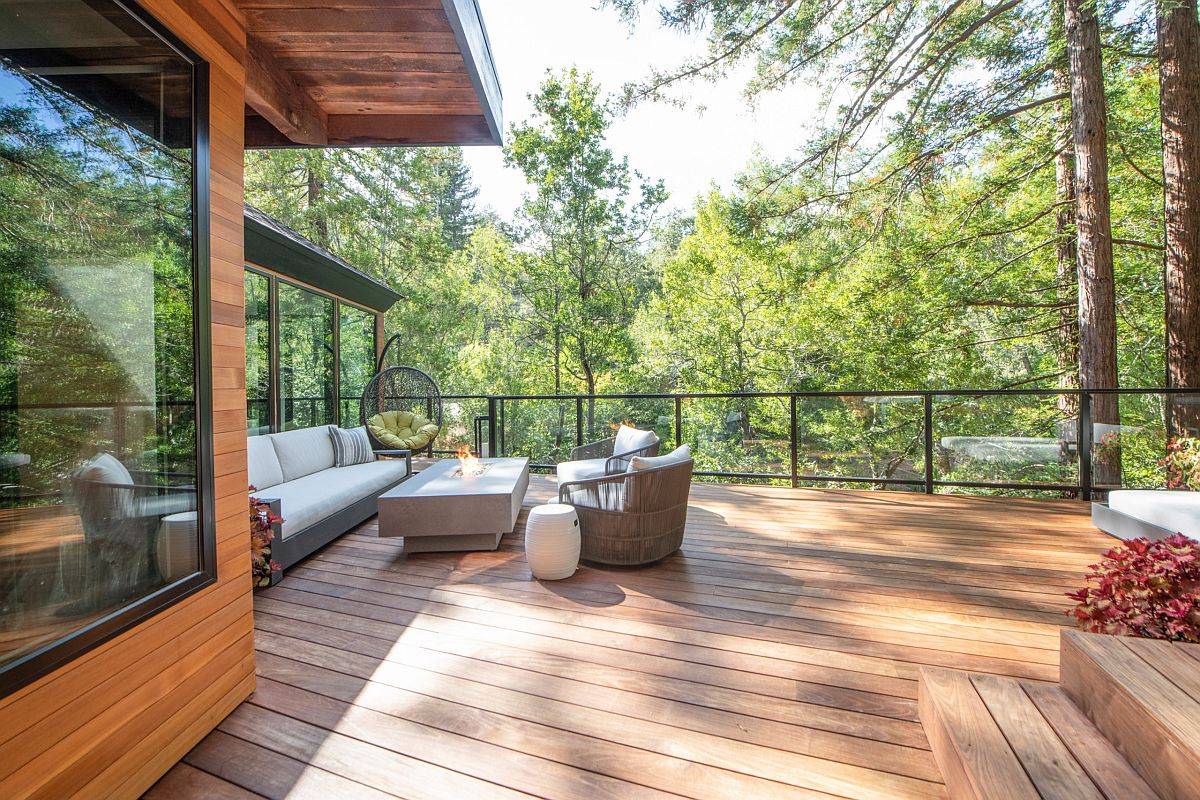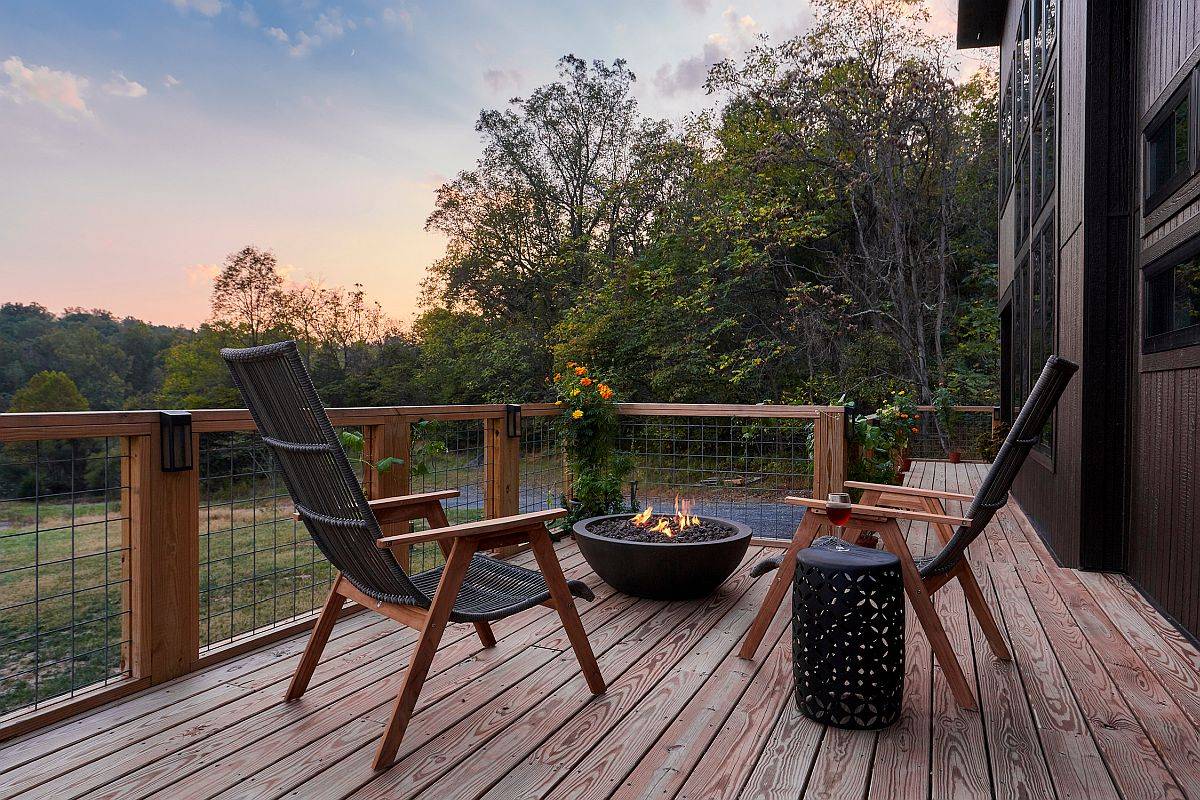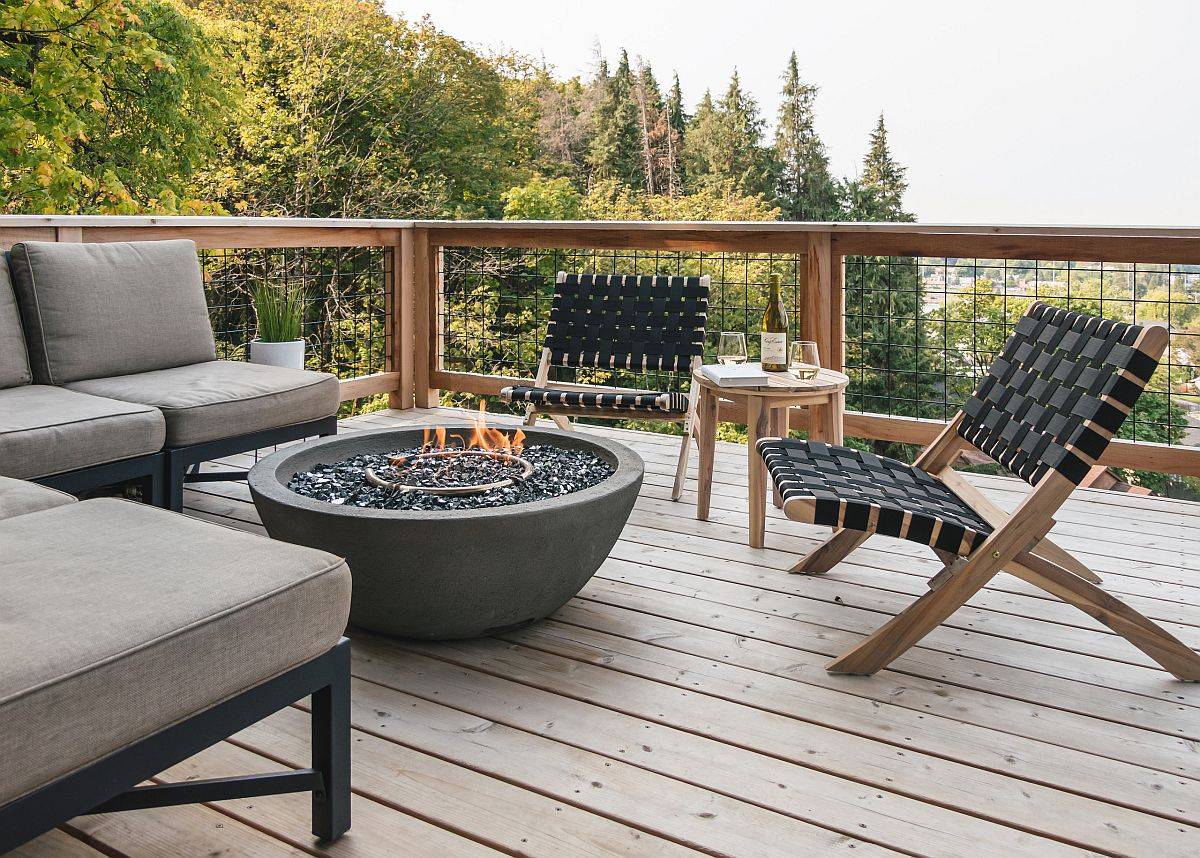 A Relaxing Urban Escape
Not all of us have the luxury of a home that looks over a river, sits next to the beach with unobstructed ocean views or is in the middle of an amazing forest with mountains in the distance. The hard fact is that many of us wake up to the view of a city skyline that is mostly unimpressive or we do not actually enjoy a view at all! Not to worry, as the small urban deck in your backyard or the rooftop deck can still be a mesmerizing and much-needed escape from the constant urban hustle and bustle.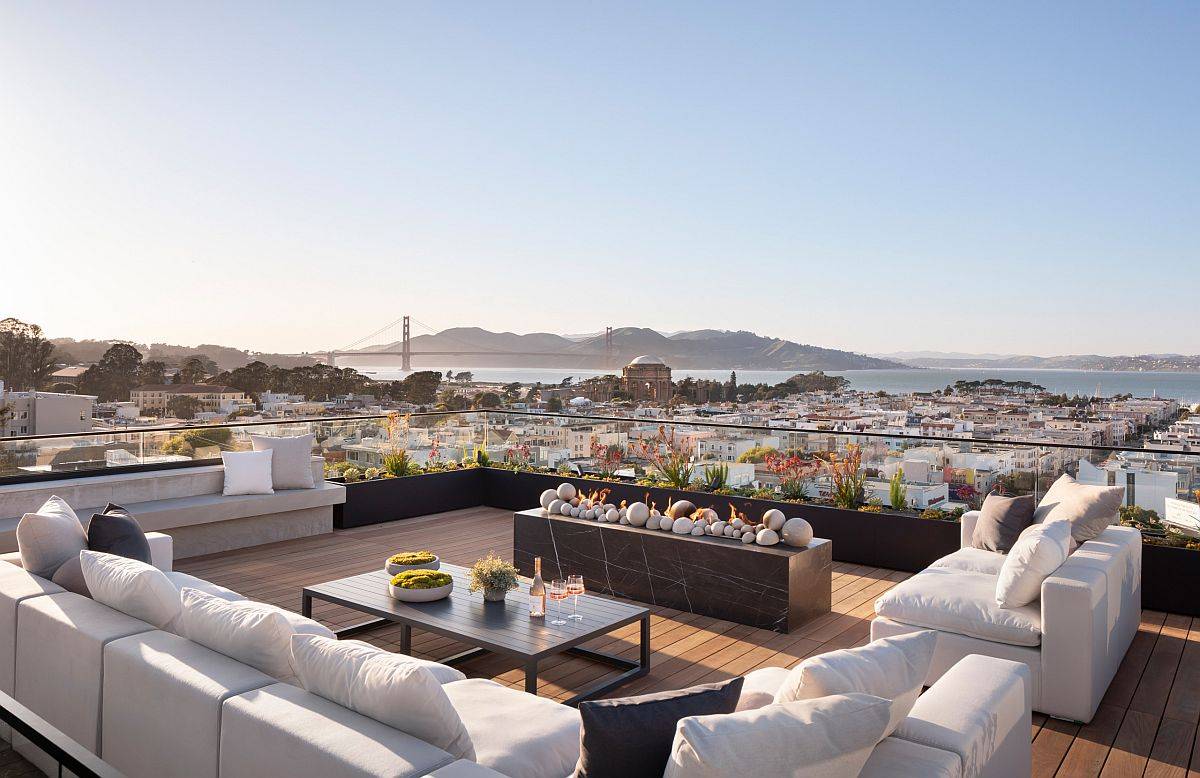 For a rooftop deck, make the most of any enviable view that is possible from your home. In the deck above, you see the Golden Gate bridge in the distance along with the Bay. There's a built-in concrete bench, plush white outdoor sofas and a contemporary fire pit to complete the setting.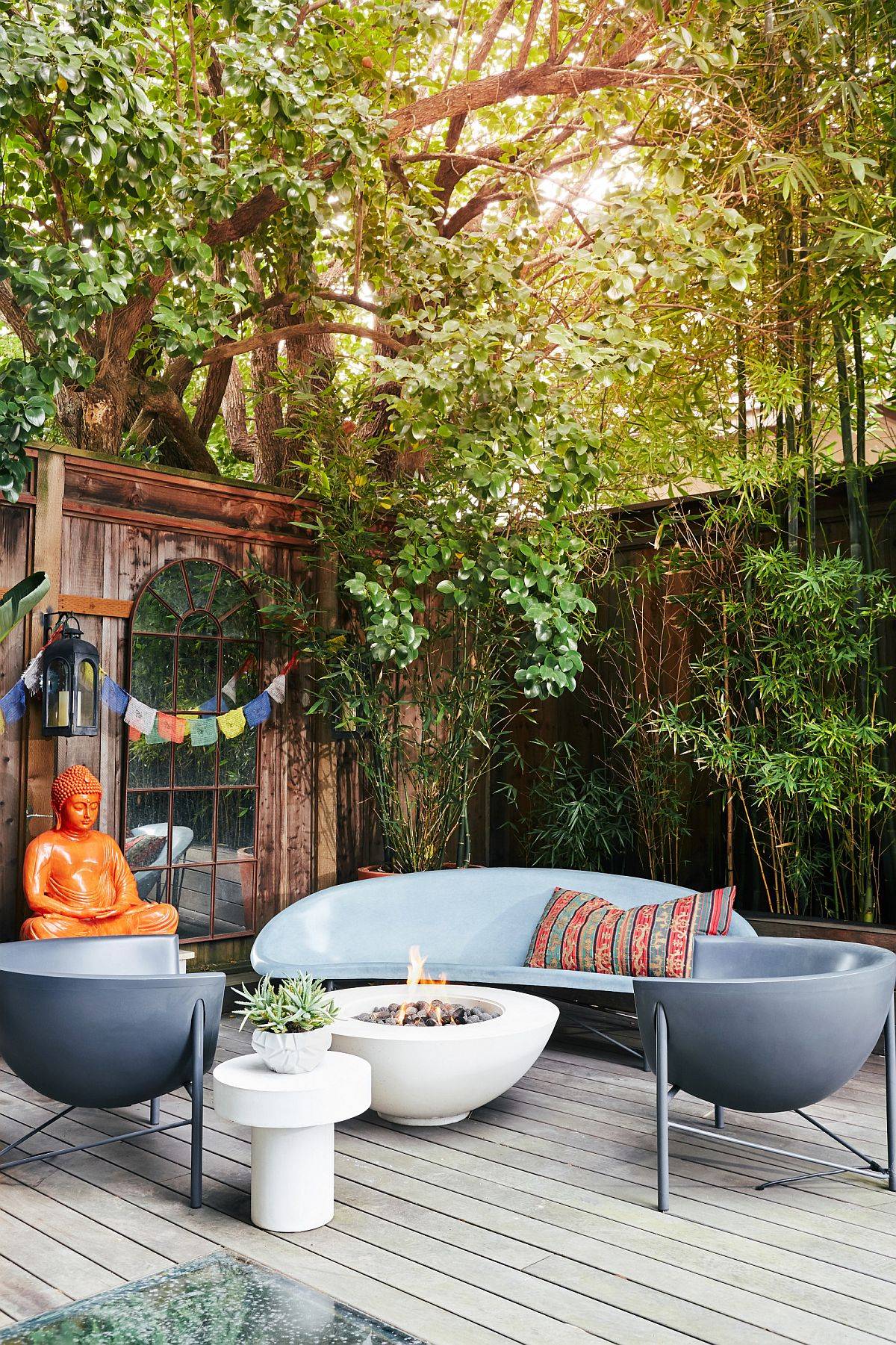 A backyard deck with a cloak of green can be turned into your own personal oasis and a calming refuge. Here, the fire pit draws various elements together and becomes the showstopper of it all. With just a couple of chairs and maybe even floor cushions, this tiny deck can be used in more ways than one!