Is your outdoor space ready for spring? Now is the best time to clean your outdoor furniture and do regular maintenance. When you're done staining your deck or power washing your patio, why not set up an inviting outdoor living area for entertainment and relaxation? We have some professional tips on how to make your backyard spring-ready in no time!
Relaxed outdoor seating area
A casual seating area overlooking a lush garden is the ultimate spot for outdoor entertainment. The sand patio is perfect for an informal lounging area. The rattan furniture and concrete coffee table provide a stylish and contemporary feel.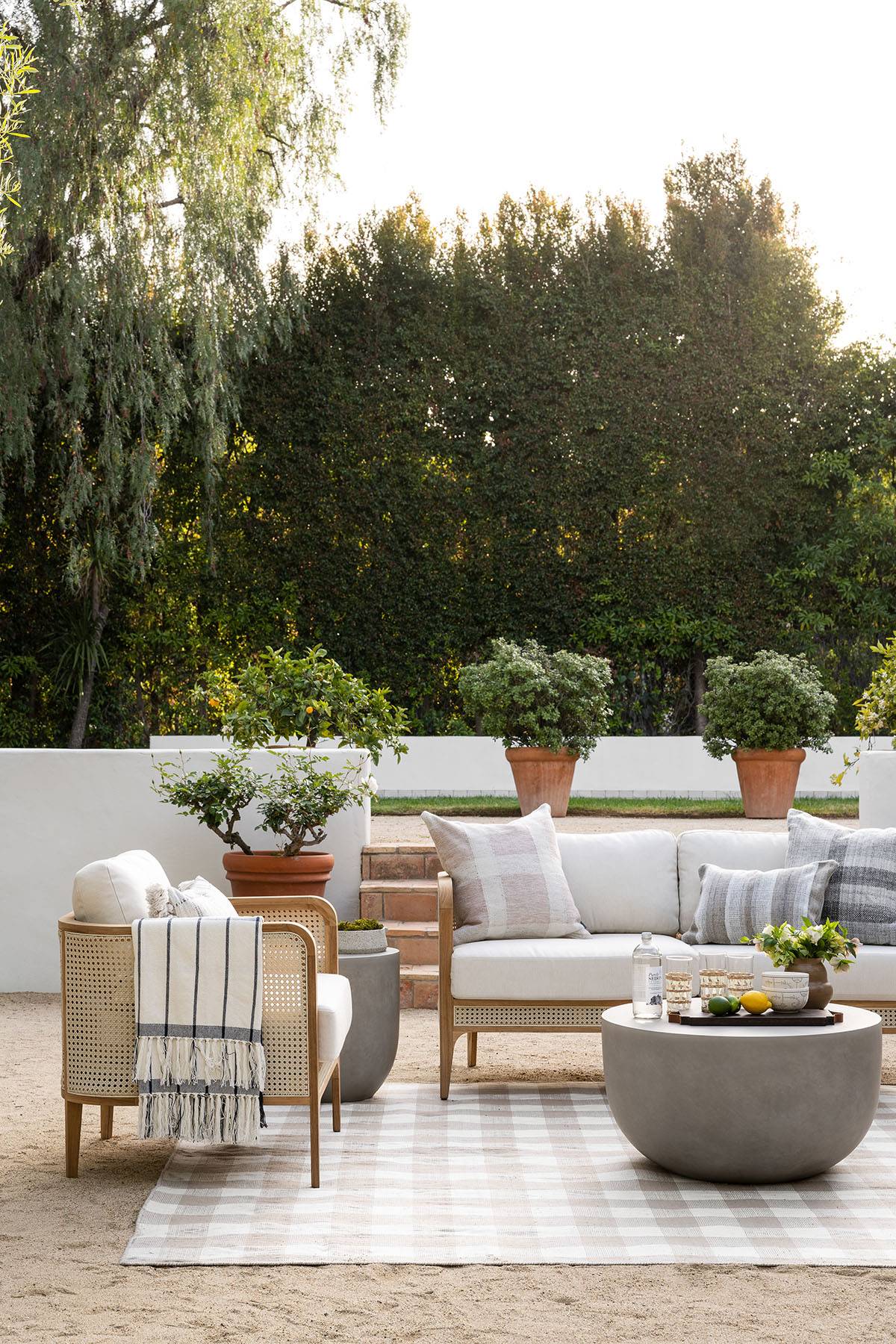 String lights
Lighting is an element many homeowners overlook when setting up an outdoor living area, but it shouldn't be! You don't have to do electrical work or add fixtures. All you need to do is get outdoor string lights to create a soothing atmosphere for those spring evenings when you want to unwind and enjoy the outdoors.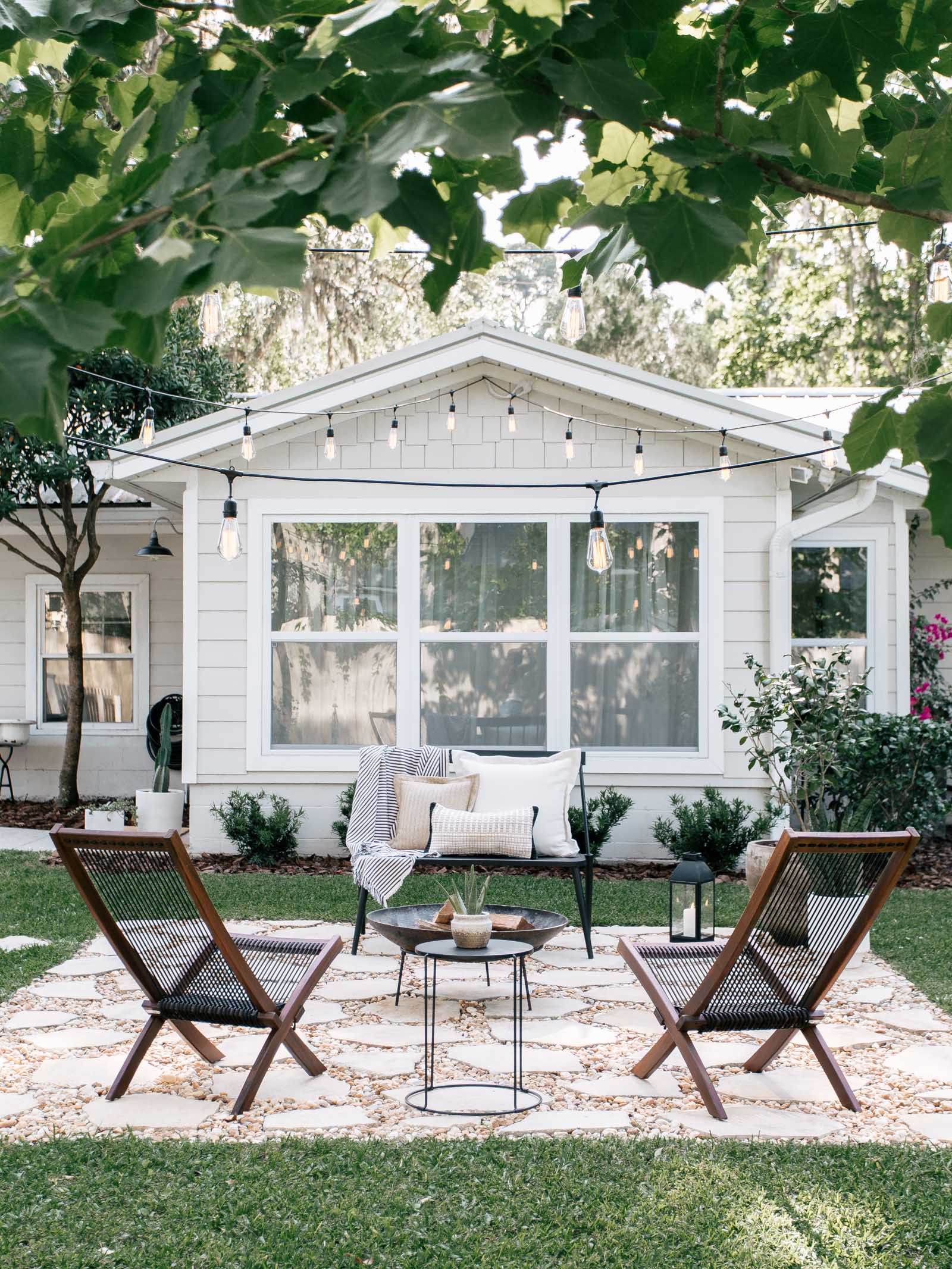 Moroccan tile patio
A tiled patio is easy to install and maintain, so it's an excellent idea to consider if you want to revamp your outdoor space. Go for bold tiles to add personality and a pop of color. An intriguing Moroccan print brings casual style, creating a cozy outdoor living area ready for guests.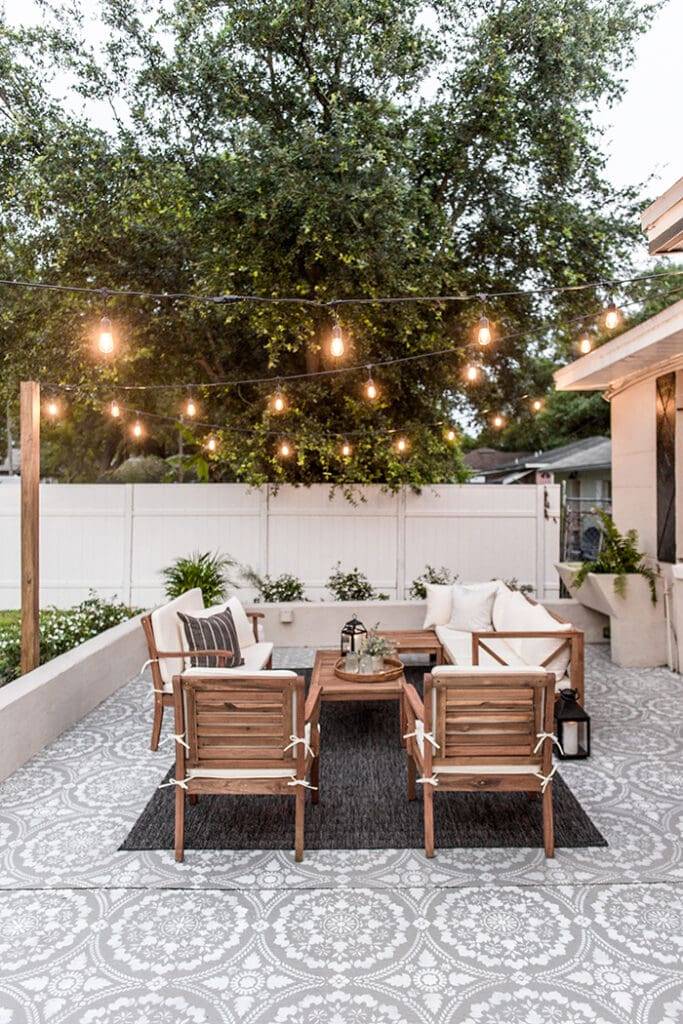 Patterned outdoor rug
An outdoor rug adds warmth and makes your patio feel like an extension of your main living space. The striped pattern makes a big statement while the rug also defines the relaxed lounging area. Outdoor rugs are designed to withstand humidity and won't fade under direct sunlight.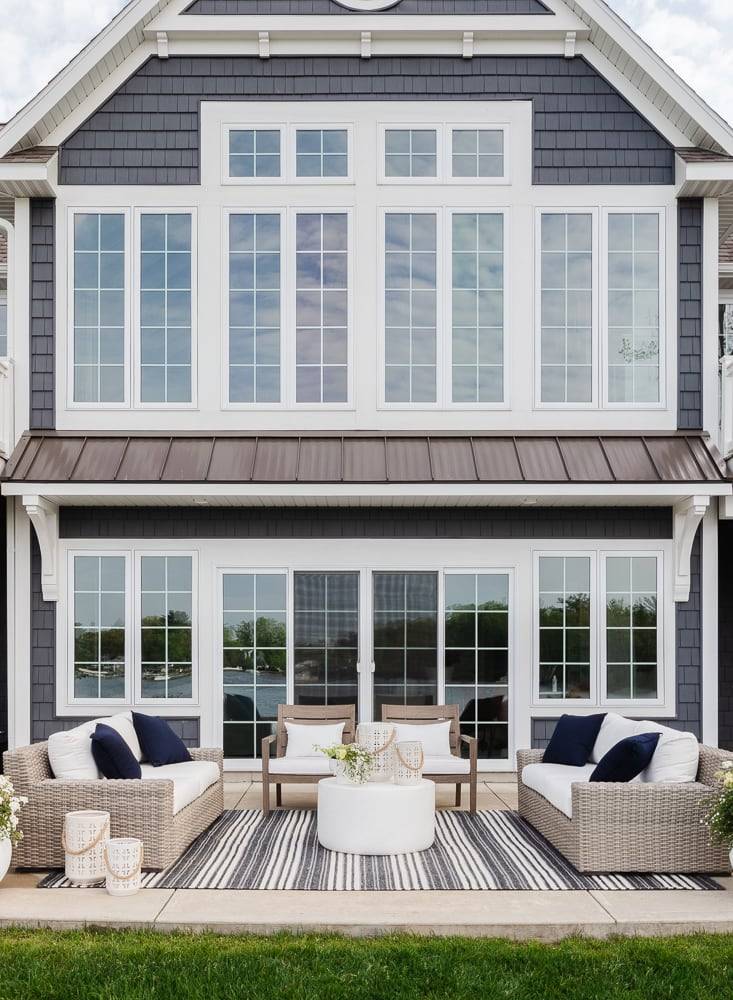 Comfortable outdoor furniture
A gorgeous set of wicker furniture complemented with thick cushioning creates a comfortable seating area for your guests. Enhance with throw pillows for aesthetics and added comfort. The neutral color scheme feels refined and sophisticated, extending your living space to the outdoors.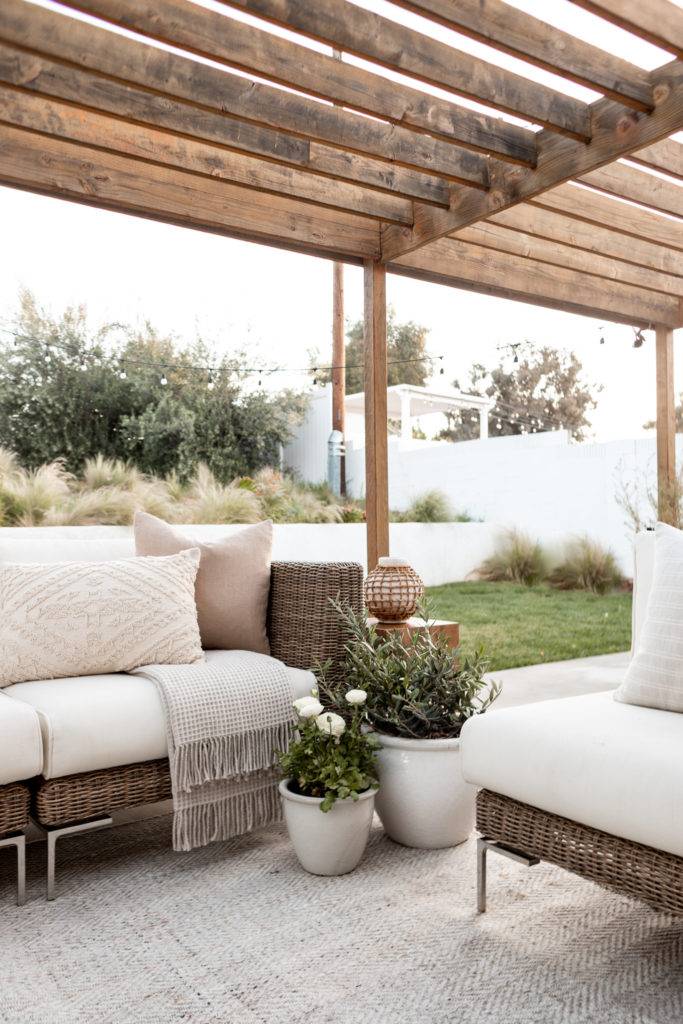 Gravel patio
If you don't have a patio for spring outdoor entertainment, making one is so easy. Gravel and rock are relatively inexpensive materials that set a base for furniture. This white gravel creates a gorgeous patio area that looks impressive and requires minimal maintenance.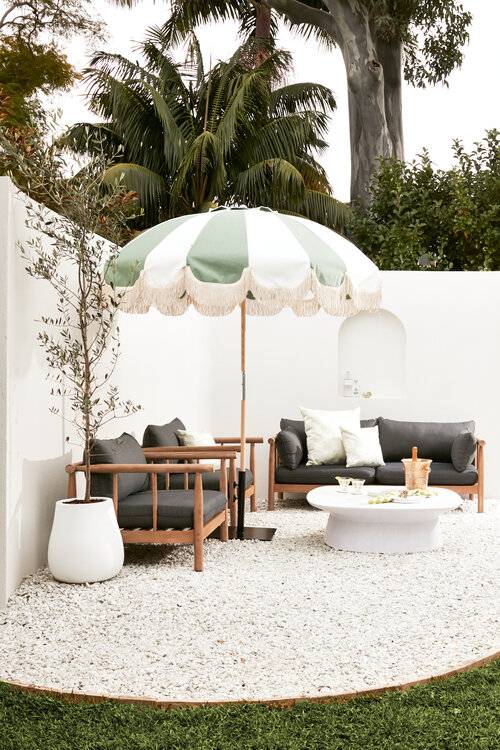 Al fresco dining area
A designated al fresco dining area is a must if you love outdoor entertaining. But you don't have to spend a fortune! When outdoor dining sets are too pricey for your budget, a trip to your nearest thrift store is a brilliant idea. These mismatched chairs bring charming appeal and help create a cute spring-ready entertainment spot.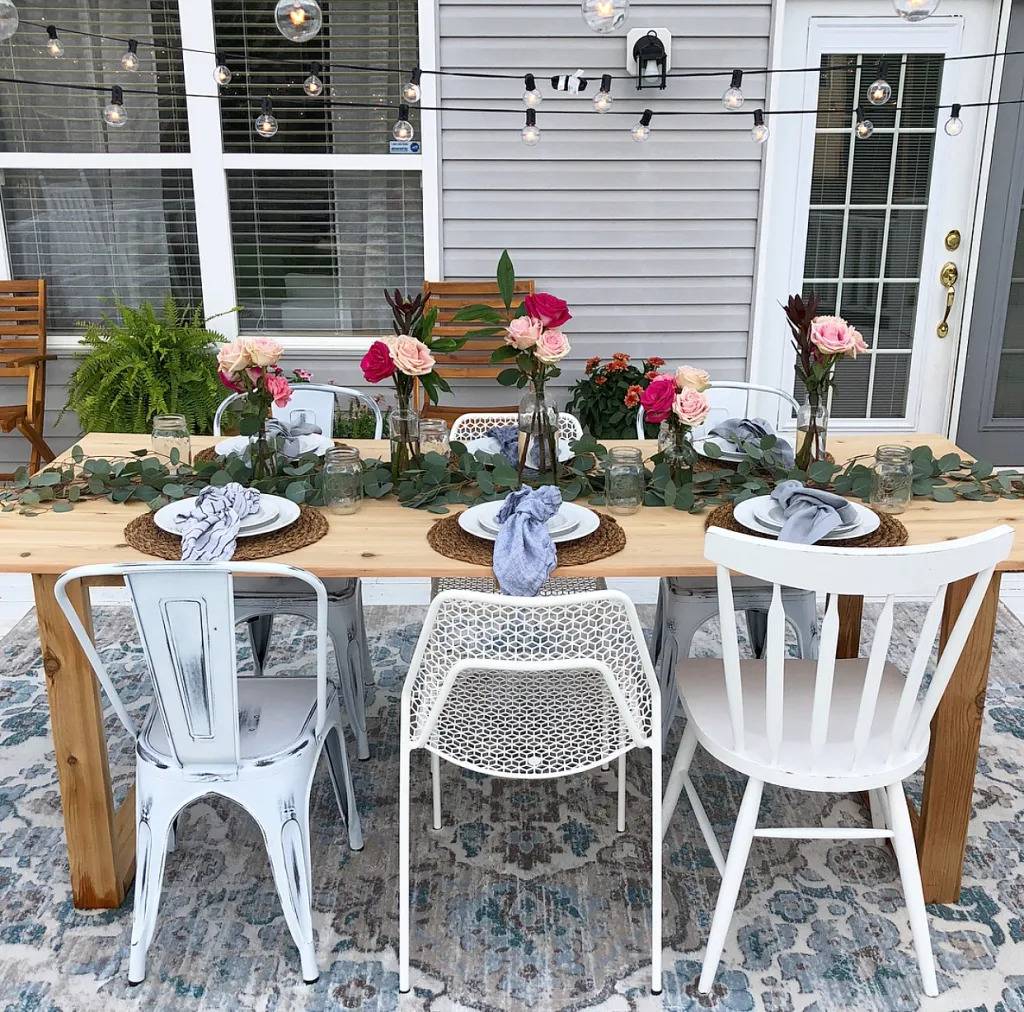 Potted plants
If you don't have a large garden, potted plants add a touch of greenery to your outdoor living area. This lush fern brings a tropical feel. If you wish to add color, go for bloomy hydrangeas. Boxwood is ideal for setting a formal and elegant vibe. And if your outdoor space is shaded, try colorful petunias and pansies.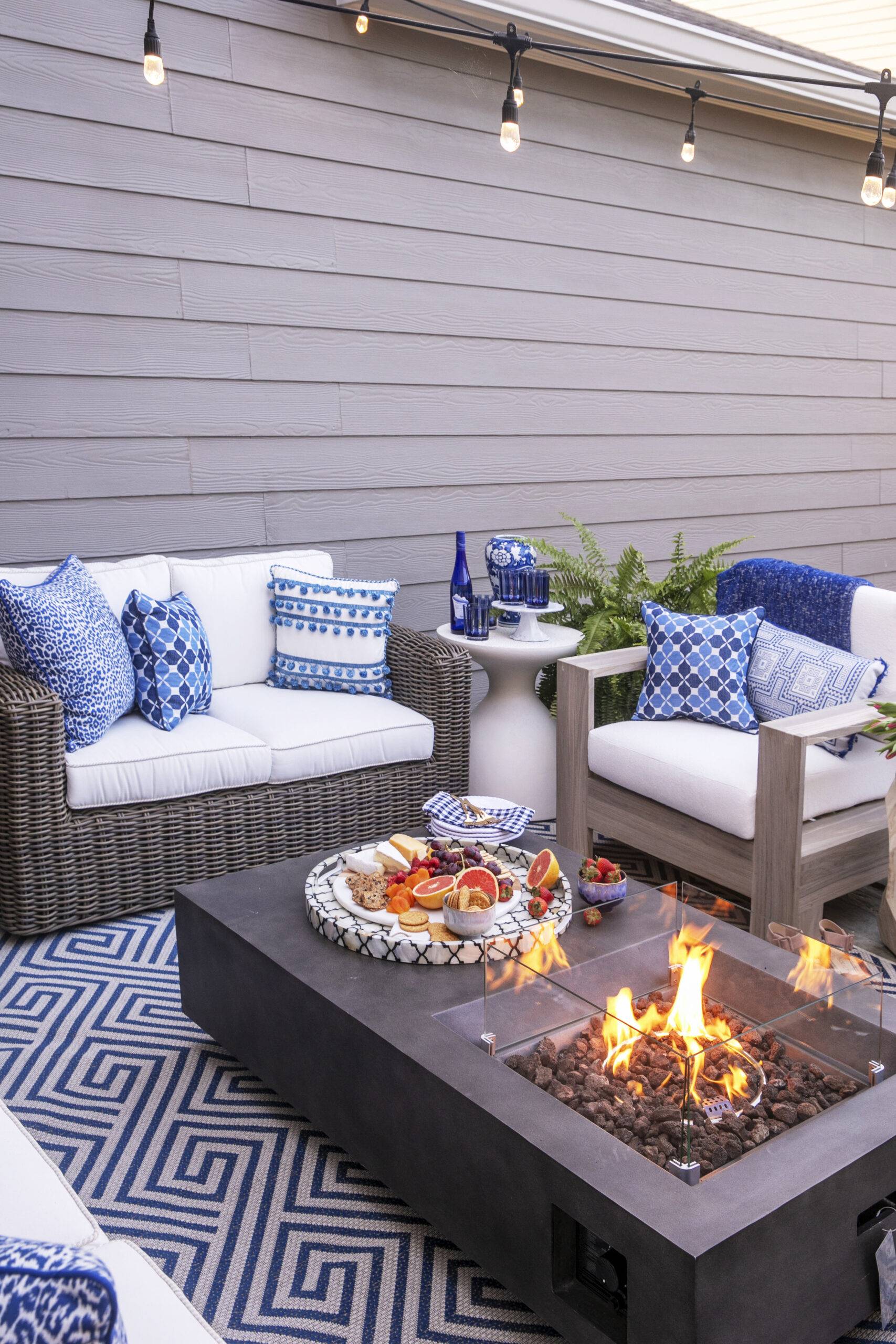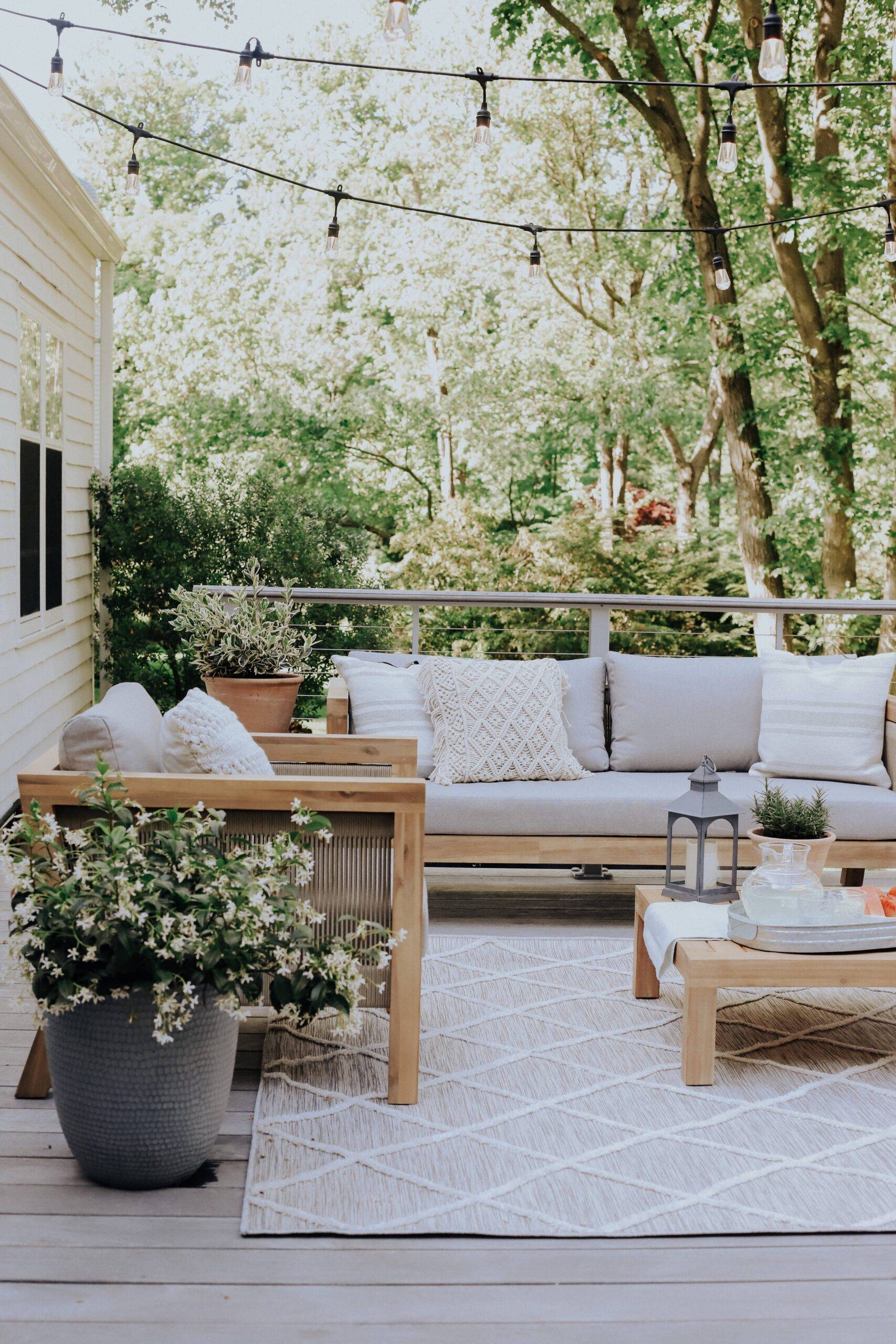 Accessorize
Don't forget to add a few finishing touches to make your outdoor space spring-ready. The colorful throw pillows, "chill" sign, and comfy chair are all inviting.