Hello Decoist Readers! Kate here, and I've been reflecting on the fact that it's been a great year for modern design. I love looking back on my year of blogging and choosing my favorite posts from months gone by. Today I'm rounding up 20 of the best from 2014, complete with photos and links so you can check out the full posts if there's anything you've missed. From the latest trends in interiors to DIY project highlights, here are a few of my favorite 2014 design features, all published right here on Decoist:
Interior Design Trends
2014 produced many amazing trends, so most of my posts were focused on the latest in modern design. Back in February, I featured 5 Cool Paint Colors for 2014, including charcoal grey (a hit color from the last year), lemon yellow and peach, shown below in a vignette from CB2.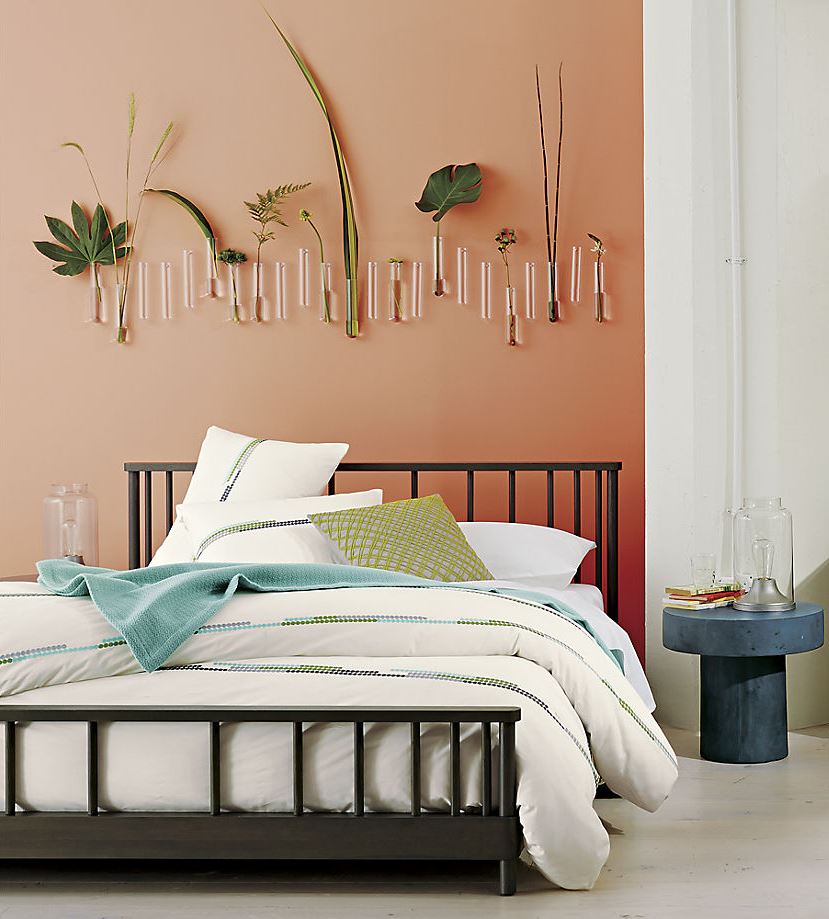 One of my all-time favorite posts from 2014 focused on The Return of the Still Life, as retailers and design studios were inspired by the still life photography revival in their own product shoots. Below we see Mirage Shelves from Ladies & Gentlemen Studio, beautifully styled in an '80s-meets-modern vignette: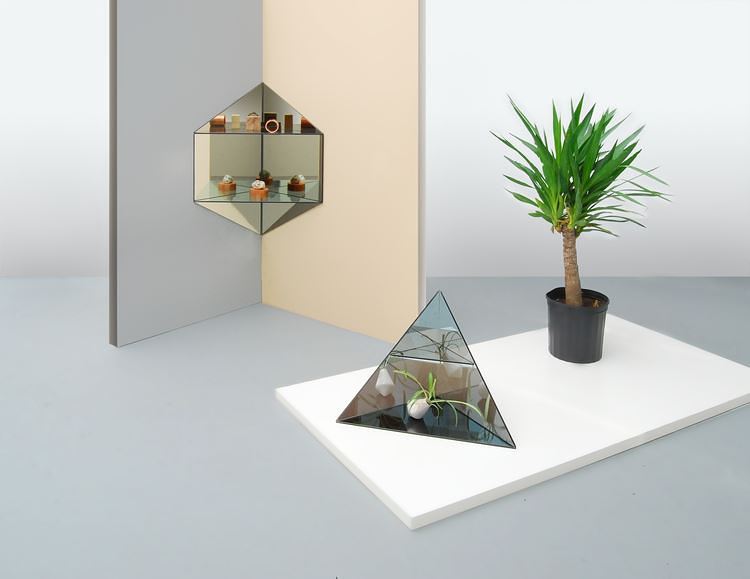 By now, many of you know that I'm a bit obsessed with indoor plants. That's why I thoroughly enjoyed writing 20 Unforgettable Indoor Plant Displays, a post that featured the abodes of some of my favorite bloggers, as well as grand rooms like the one below: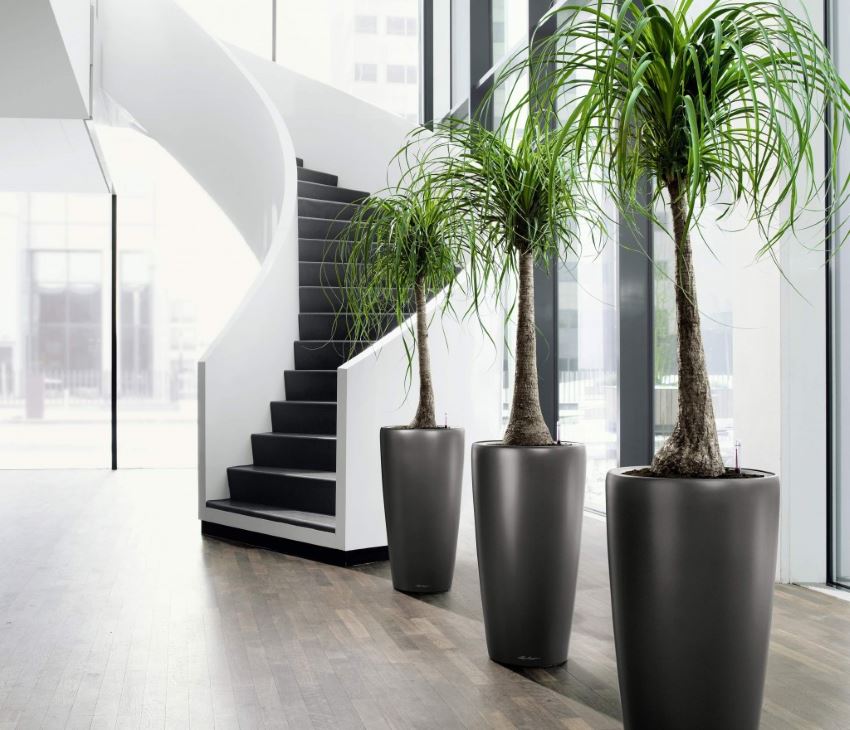 I spent a few months in the middle of a bedroom makeover at home, which inspired posts like 12 Bedroom Accessories That Make a Stylish Statement. This piece features some of today's top modern design trends, from textured rugs to geo throws like the Remix Blanket from Ferm Living (pictured on the top rung of the ladder below):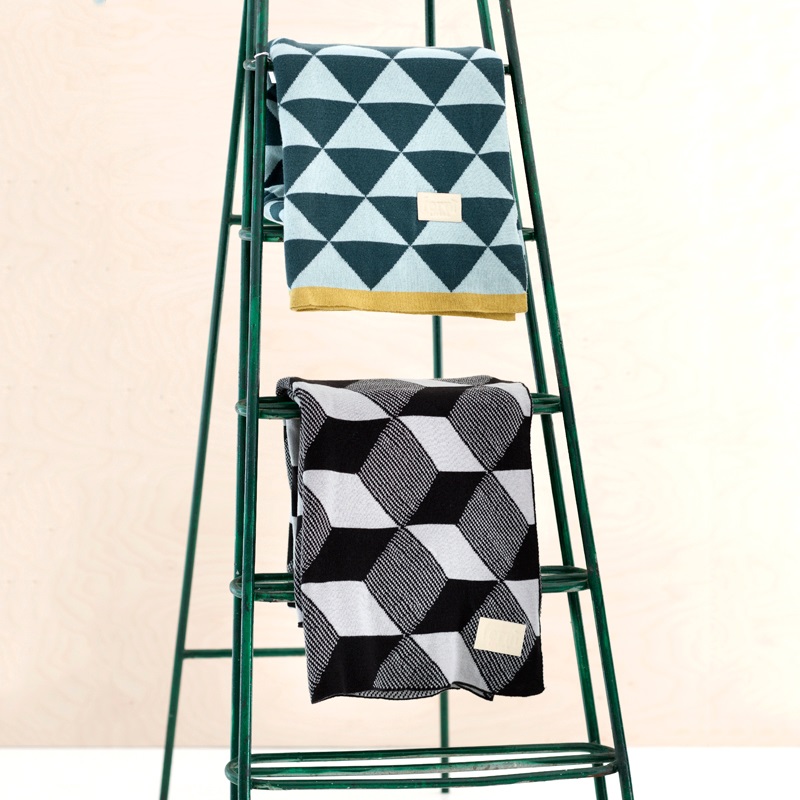 There will be plenty of DIY fun later in the post, but since we're talking about trends from 2014, I couldn't help but showcase DIY Solutions for Today's Top Decor Trends. The piece features do-it-yourself solutions for some of the most popular items of the year, such as sleek compact pendant lighting, as well as geo containers like the one below, designed by the DIY-fabulous A Beautiful Mess: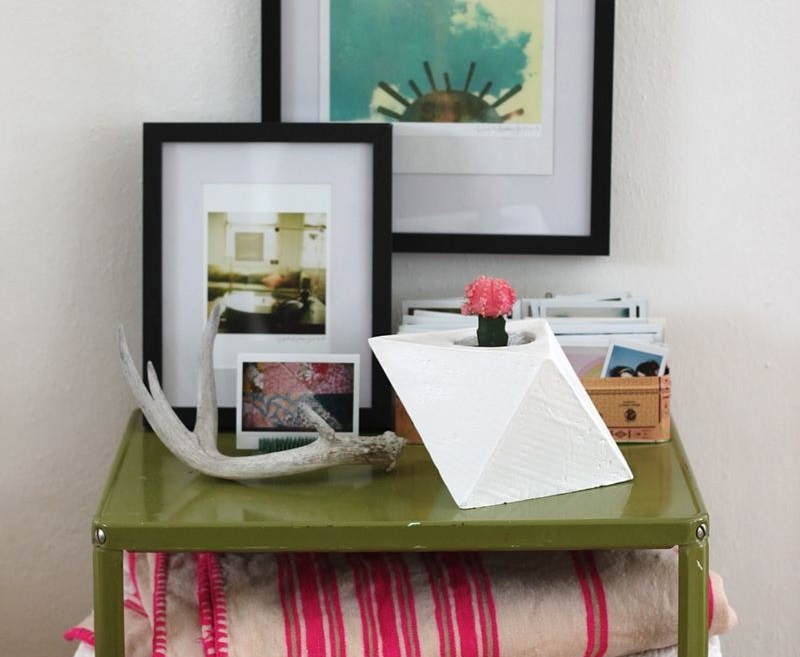 10 Rooms…
This year I started a new series at Decoist called "10 Rooms." If you love to escape through stunning design images, you'll definitley enjoy posts like 10 Tranquil Rooms with an Ocean View, featuring a guest room from Hilton's Conrad Koh Samui and many more resort-style spaces: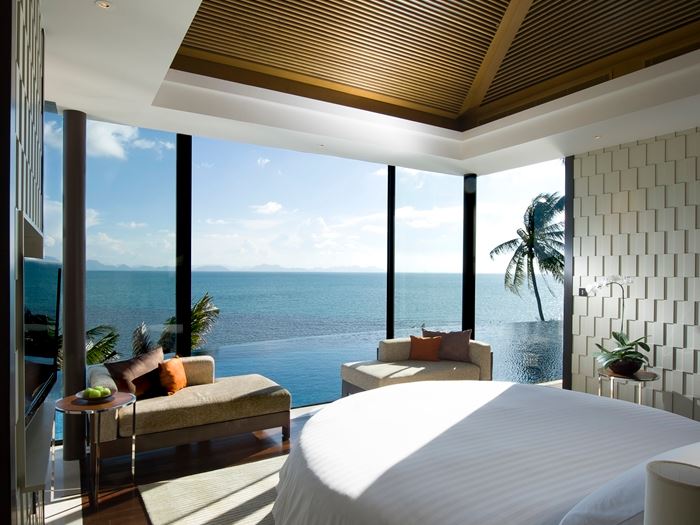 Each week inspires a different take on the series. I've had fun this fall finding cozy spaces that are decadent and inviting. In 10 Modern Rooms with a Forest View, we see knockout interiors like this space from John Maniscalco Architecture: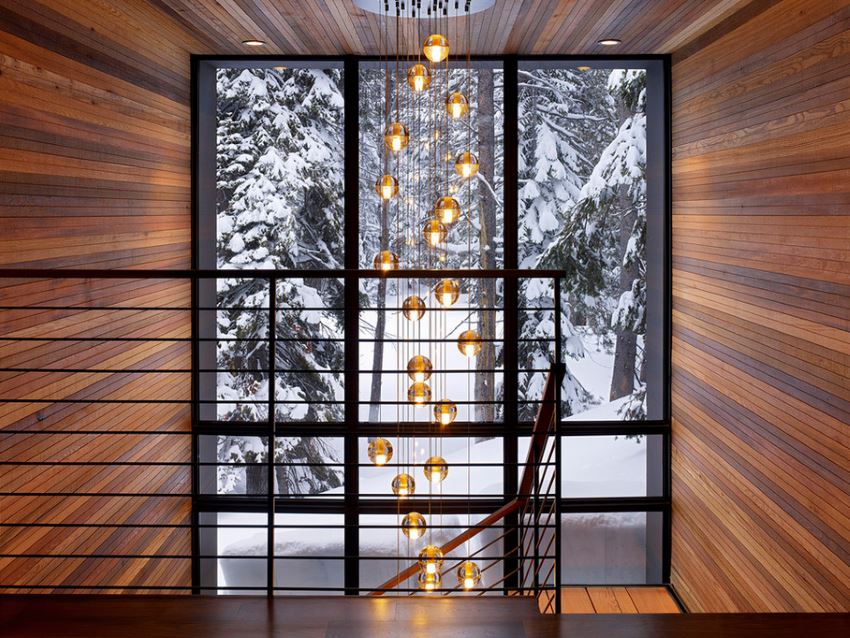 Remember my earlier comment about being obsessed with indoor plants? Then it will come as no surprise that 10 Rooms with Elegant Indoor Plants was one of my favorite posts from the past year!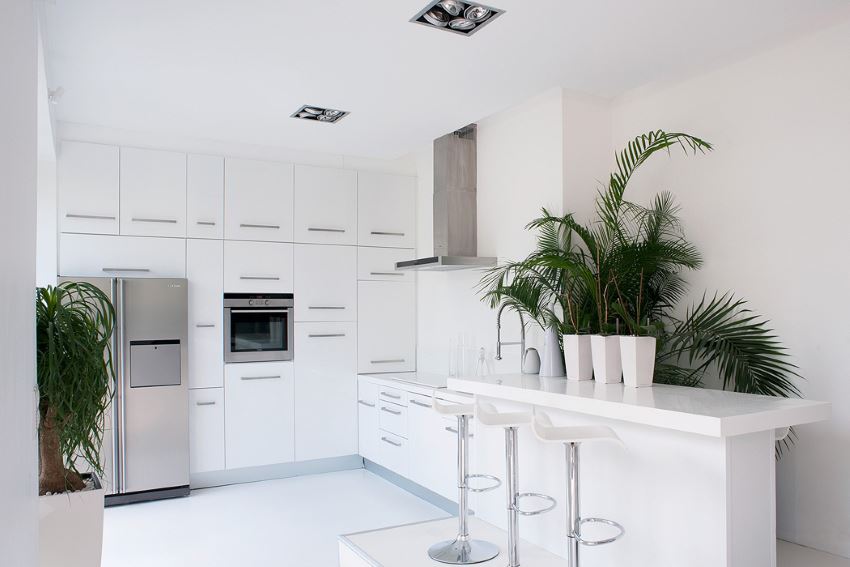 2014 is the year that texture became a top design priority. I'm talking about texture created through fuzzy pillows, plush rugs and furry throws like the Icelandic Sheepskin Throw from CB2. See more warm spaces in 10 Cozy Rooms Filled with Texture. And if you're a fan of the 10 Rooms series, check back each week for a new post featuring 10 showstopping spaces!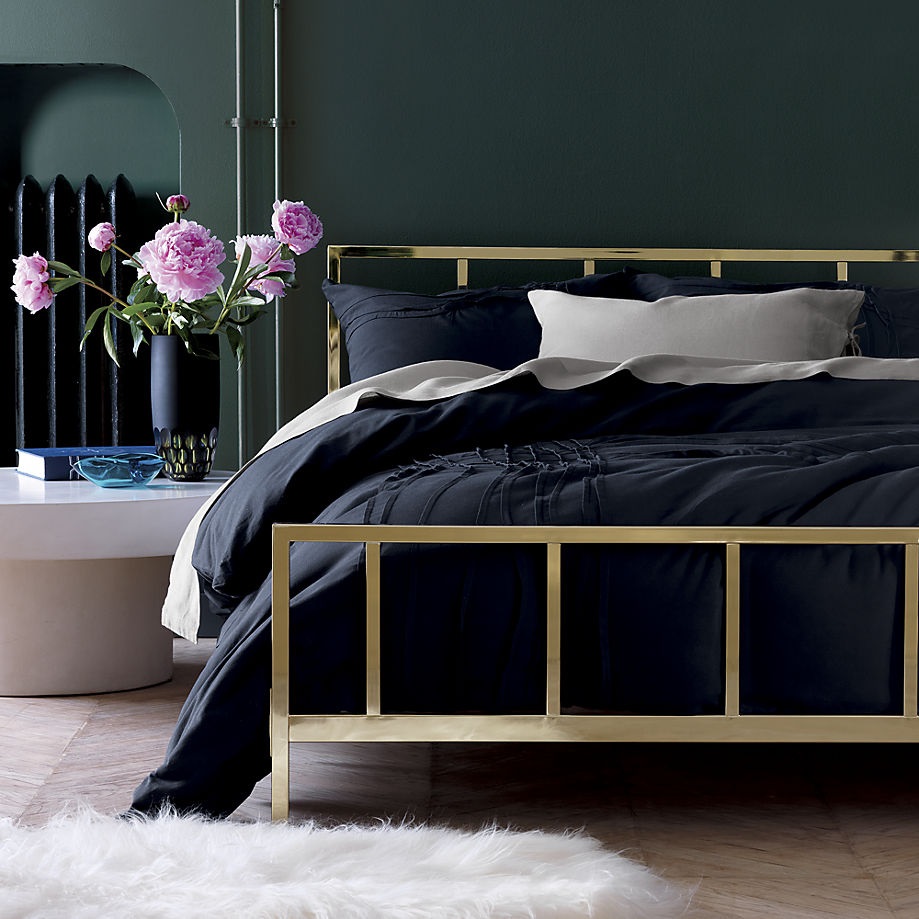 The Outdoors
I spend a LOT of time gardening and styling my yard. Call it what you will (I call it therapy), but my love of outdoor spaces inspired a slew of posts in 2014, including a feature on my back patio makeover called Outdoor Lounge with a DIY Twist. I was on a super tight budget, yet I managed to find an affordable lounge chair and build a decorative mini-wall out of cinderblocks. Easy and fun!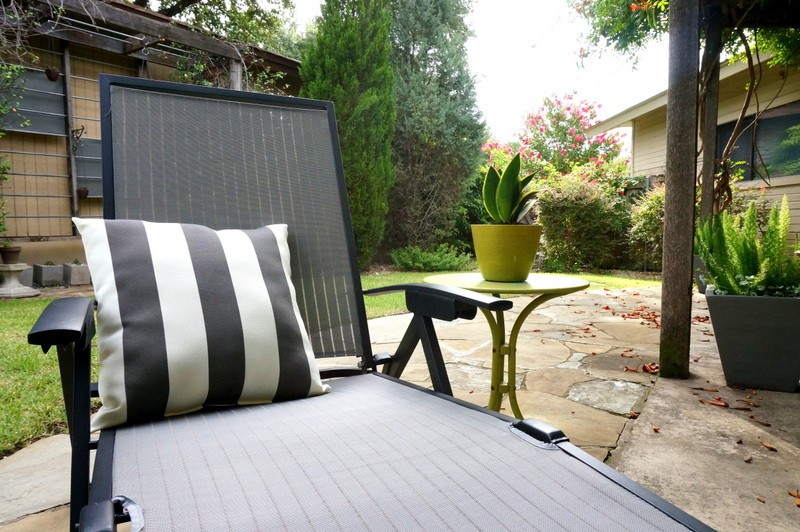 Folks, I'm searching for a new color scheme for my backyard. This post–Three Vibrant Color Schemes for Outdoor Spaces–was my research, and I'm still very drawn to the red-orange hue featured in the image below (from Burle Yates Design). Check out more vibrant pics and color schemes in the post!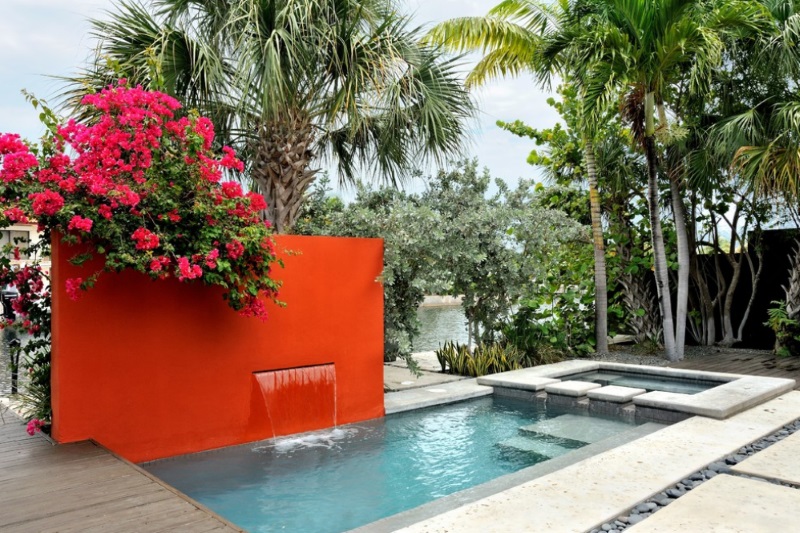 Making it through a year in my new home gave me a good picture of which plants thrive in full sun and which don't quite survive. I shared some suggestions in The Best Sun-Tolerant Plants for Your Outdoor Space, a piece that features standout selections like the blue agave below: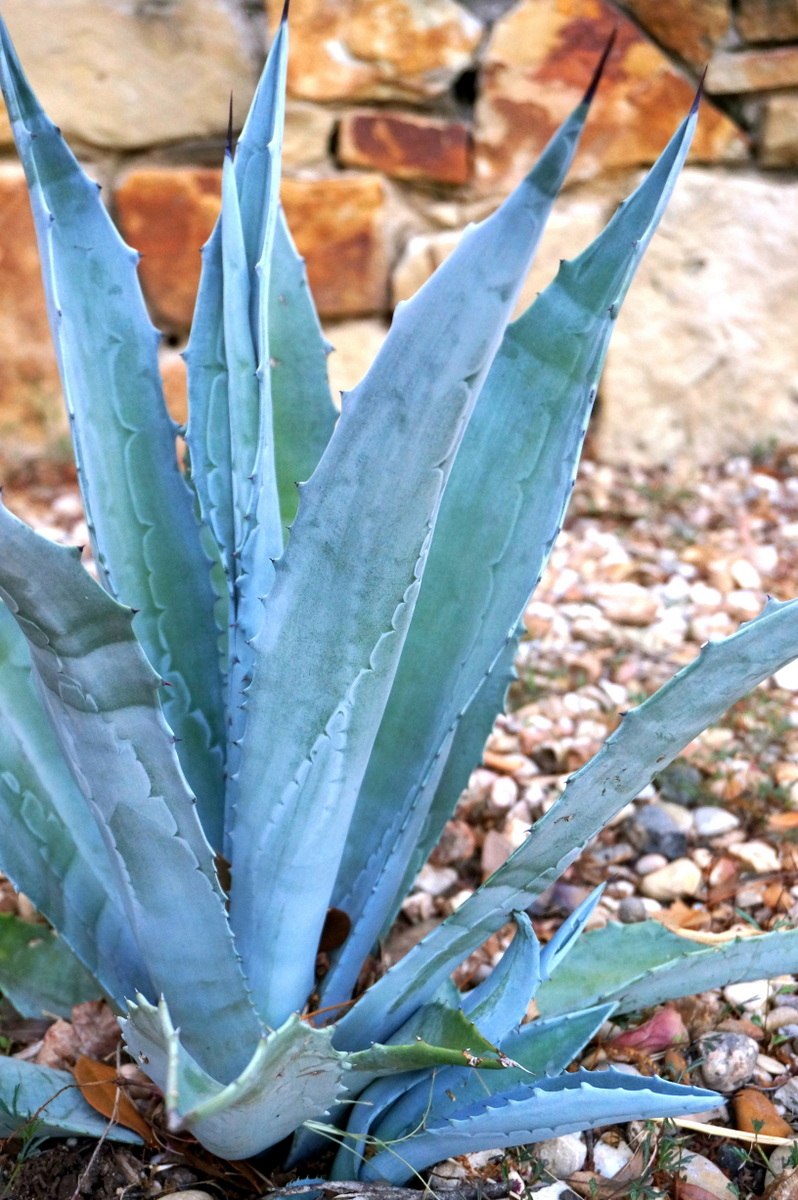 Celebrating Meaningful Design
There are some posts that are written entirely out of a love for the design process itself. They're about making intentional decisions when you decorate and filling your space with meaningful items that lift your spirits. In a piece called The Relationship Between Interior Design, Color and Mood, I took a look at the way color can make an impact, from the tranquility of blue to the energetic power of bold hues like the ones below: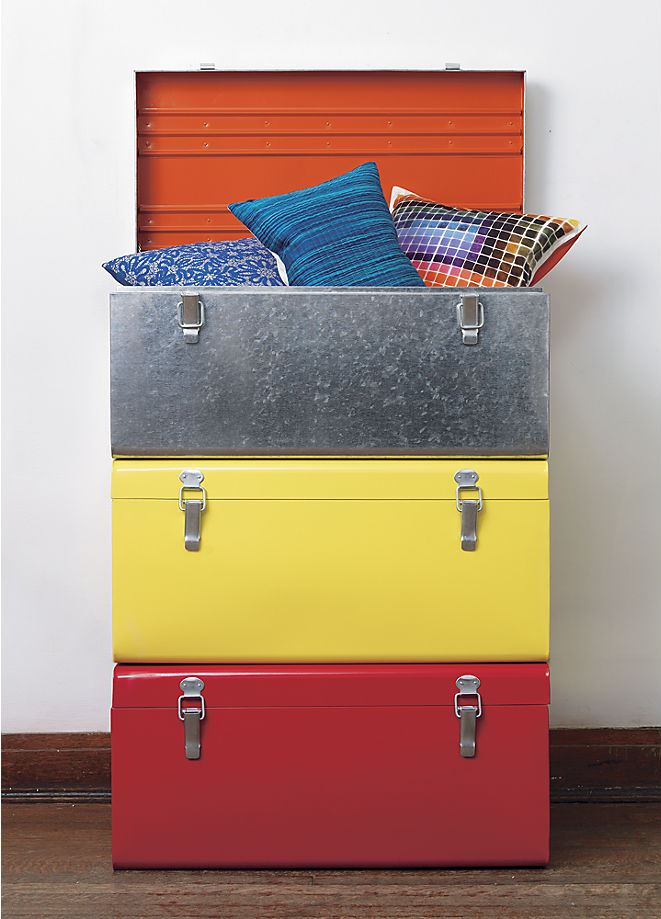 Are you a fan of design experts like Todd Selby and Nate Berkus (shown below in a photo by Stephen Lewis via Oprah.com)? Then take another look at Inspiring Interior Design Tips from Some of Our Favorite Experts,which features words of wisdom from our favorite design books and articles.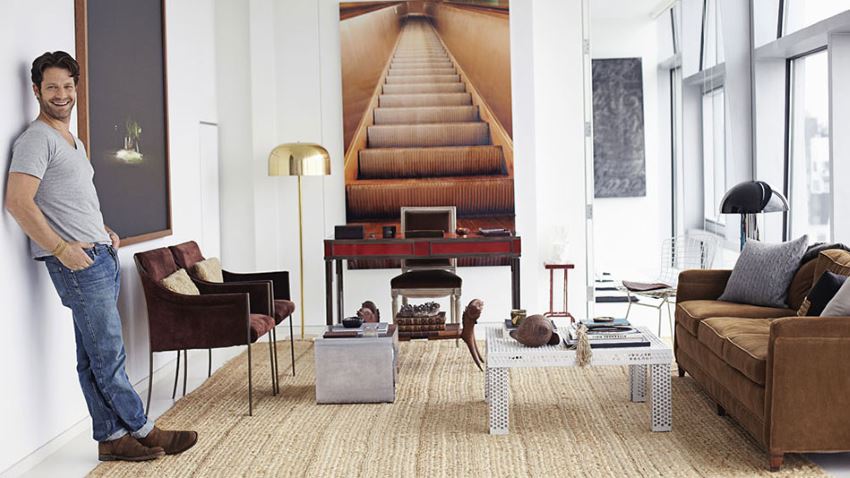 I love a good adventure, don't you? There's nothing like the hunt for meaningful items with a history. That's why I hit the open road in hopes of Exploring Texas AntiqueWeekend 2014. And this fall's edition of the bi-annual festival did not disappoint! There were lots of treasures on display, and I was lucky to bring a few of them home.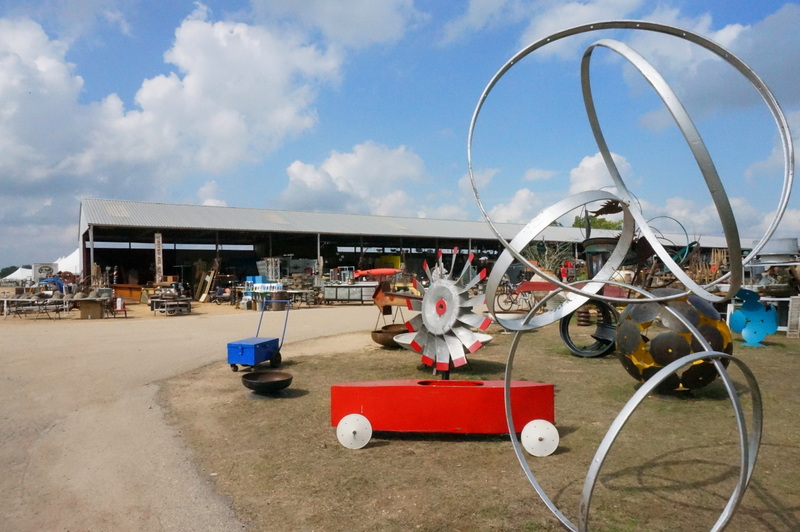 My absolute favorite post from the past year is…. The Art of Building a Tiny House on a Budget! The amazing tiny house you see below was built by none other than my brother, Andy Pluta. Can you tell I'm a little bit proud?! I chronicled the process through photos and repeat visits to his abode. This gave us a chance to spend time together, and I can say that I'm in awe of his talent and the intentional way he built this dwelling, which pulls double duty as his guest house and art studio!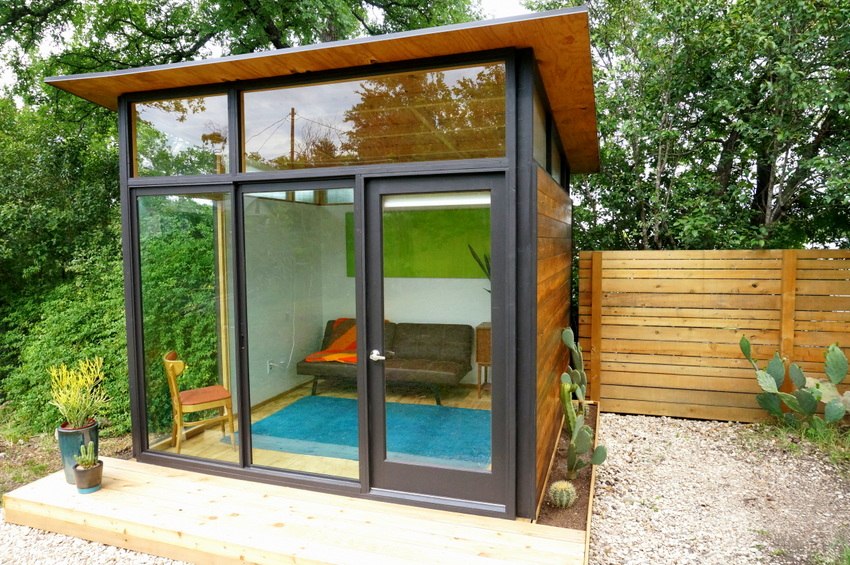 DIY Mania
2014 is the year that I got more comfortable contributing original photos to Decoist, and there's nothing like a good DIY post to prompt a collection of fun snapshots. In February, I shared my Laundry Room Makeover, which involved relocating and repainting cabinets, purchasing a washer and dryer, and filling the space with DIY art and eye-catching plants.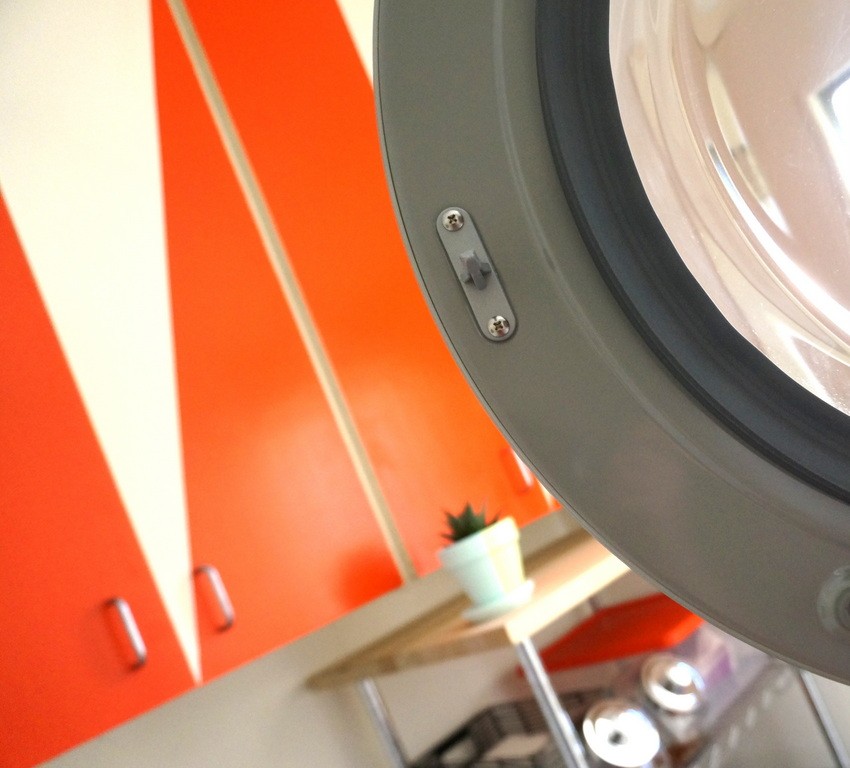 The 2014 DIY project that I've been the most pleased with is this DIY Hanging Vase with Neon Cording, which has proven to be a durable and stylish addition to my bedroom. From the moment I tied this vase to the top of my black iron shelf, it has been filled with an array of greenery, mostly tropical. It makes me smile each day, and it adds such a fresh element to the room: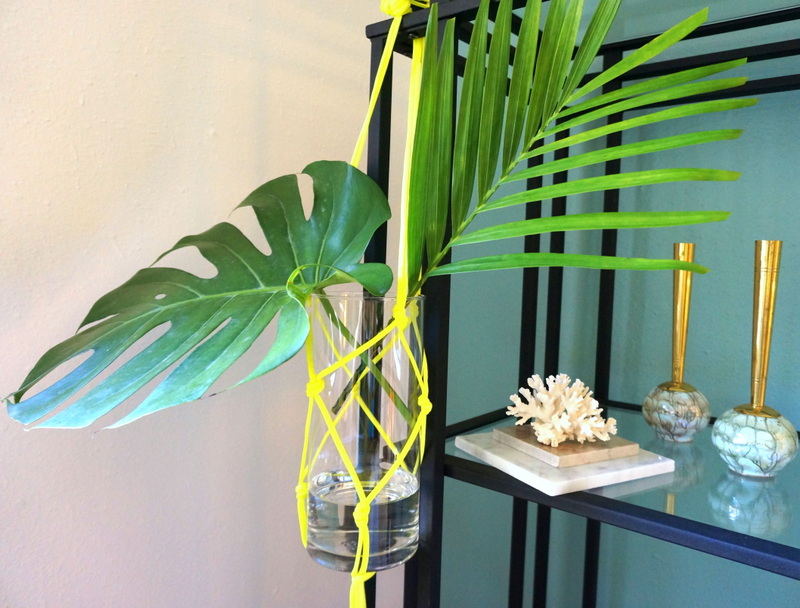 I know I just published my tutorial for DIY Dip-Dye Gift Tags, but this project can last well beyond the holidays. It was super quick, super rewarding, and it adds such a personal touch to year-round gift wrapping endeavors!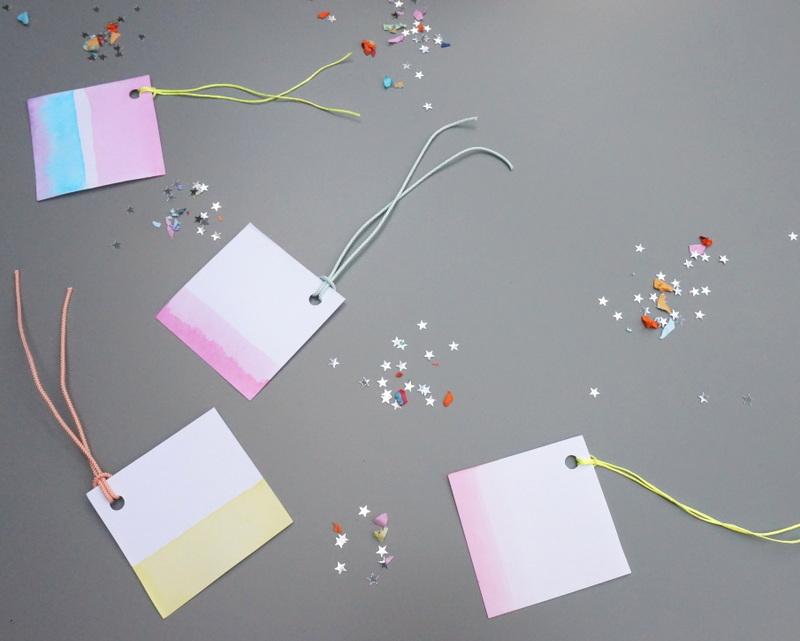 And my favorite DIY photography from 2014 can be found in Modern Mirror Display Ideas, which chronicles the latest trends in design featuring mirrors. From easy suggestions such as letting your mirror reflect tropical greenery to simple, crafty ideas for embellishing clean-lined mirrors, there's much fun to be had here. And the picture below is a great way to end today's post, which is all about reflecting on a lovely year gone by and looking forward to 2015!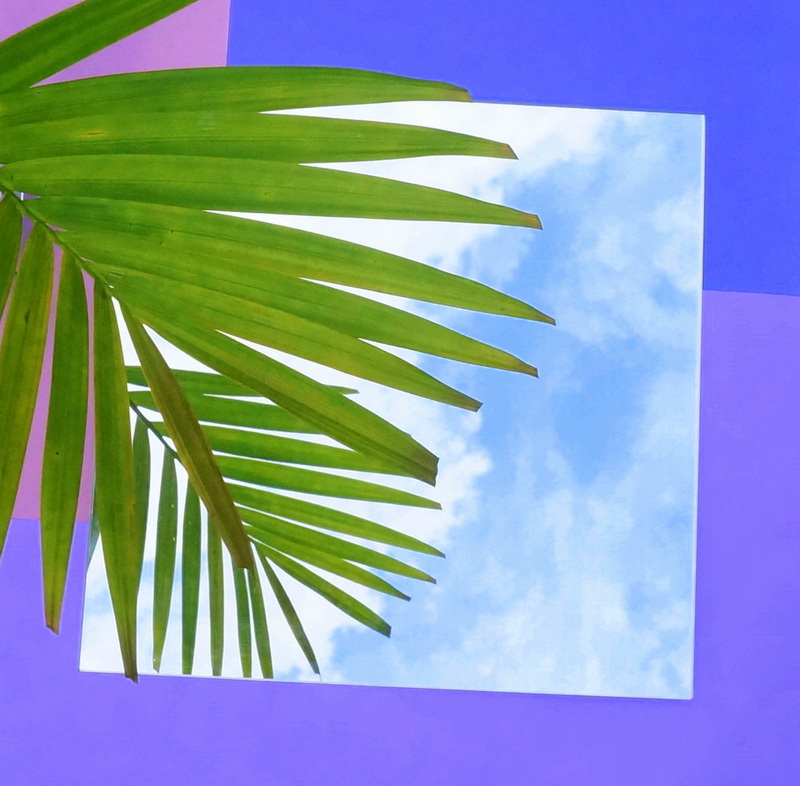 We at Decoist have some amazing posts planned for the year ahead. We thank you for your support in 2014 and wish you a glorious New Year!