Ready for some redecorating inspiration?! Kate here, and I'm in the middle of a bedroom makeover that's inspiring me to take a DIY approach to my decor. If you're feeling crafty as well, check out my recent post on DIY solutions for today's top trends. While making your own decor is a budget-friendly way to get creative, there are always items that beckon you to take the purchasing plunge, especially if the right accessory catches your eye. Today we highlight 12 trends in bedroom accessories that are sure to give your sleeping space personality. Follow the links for purchasing information, and in some cases, you can let the pics inspire you to make your own version of the decor!
A Textured Rug
Texture creates a cozy feel in the boudoir, and having that soft texture under foot will entice you out of bed, even on the chilliest of mornings. The Souk Wool Rug from West Elm (shown below) showcases one of today's top designs. Seriously–I've seen many a design blogger make this very purchase, or one similar! The zigzag pattern is very on-trend, and the soft New Zealand wool is hard to resist!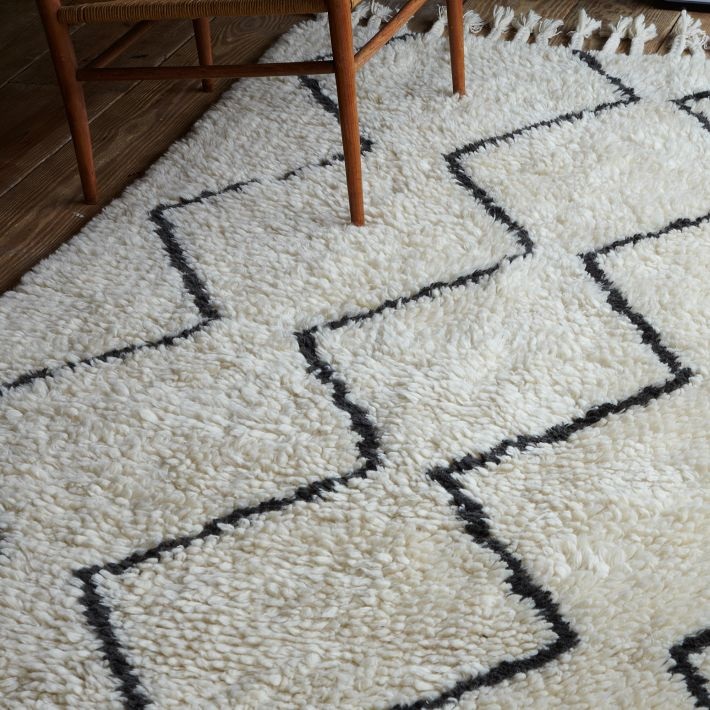 A Geo Throw
Geo style is around every corner in the retail world. Why not give your room a modern update with a geo-fabulous throw? It's a great way to refresh your bedding without having to purchase a new duvet cover! This Remix Blanket from Ferm Living (below, top) will get the job done!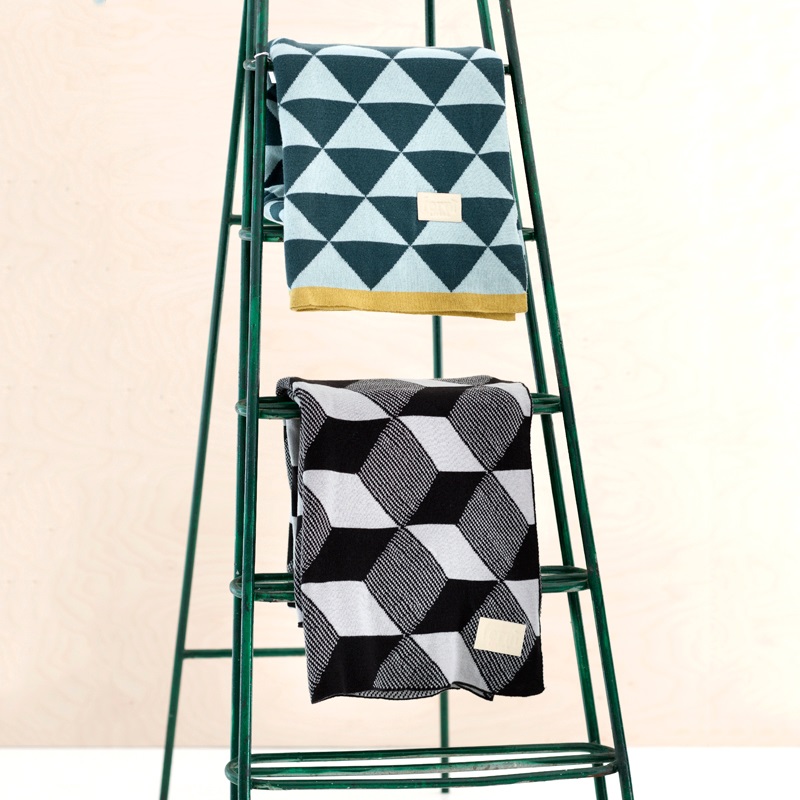 A Black and White Pillow
Another way to update your bedding? Add a black and white cushion! Why black and white? Because this color combo goes with everything. The black and white cushions below are from Ferm Living, and their minimalist patterns can be mixed and matched with other prints: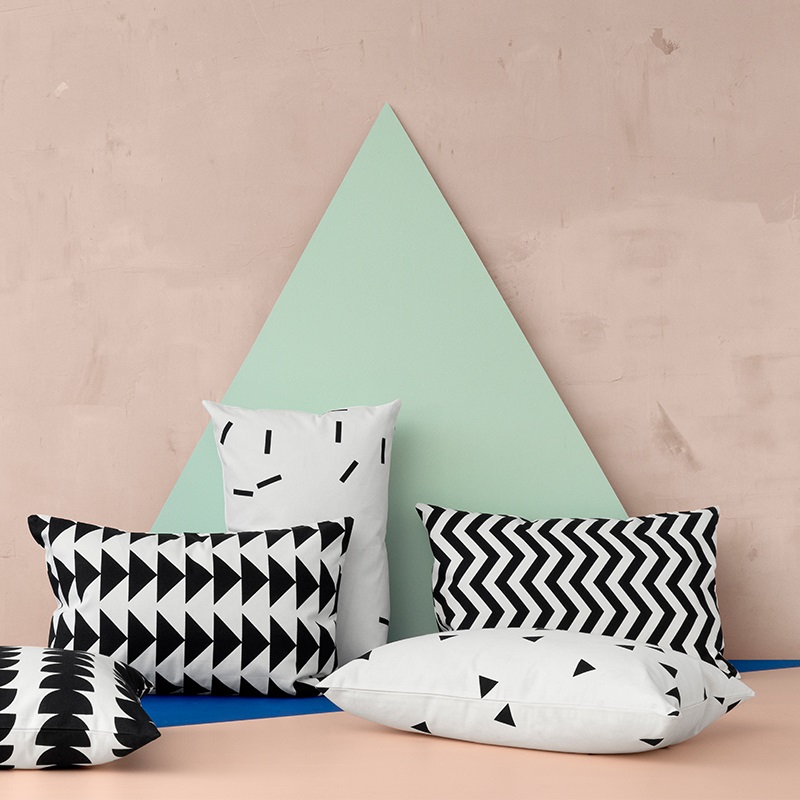 New Wall Art
If repainting your bedroom isn't in the cards (or even if it is), try hanging a new piece of artwork–this simple gesture will renew the look of your boudoir. One of my favorite new pieces is Ndebele Print 2 by Rhonda Drakeford, available through Darkroom. I have no trouble imagining it in my sleeping space! Can you imagine it in yours?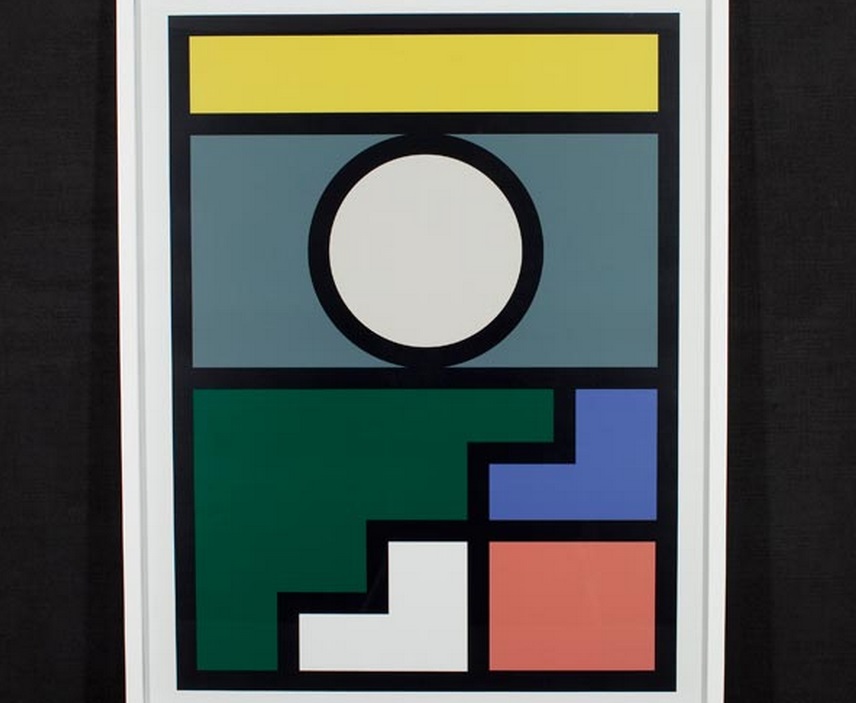 Wire Storage
Wire accessories channel retro style while showcasing hot colors and new designs. One of today's top sources for wire decor is Bend. Below we see two of Bend's powder coated iron baskets in a shade of neon yellow: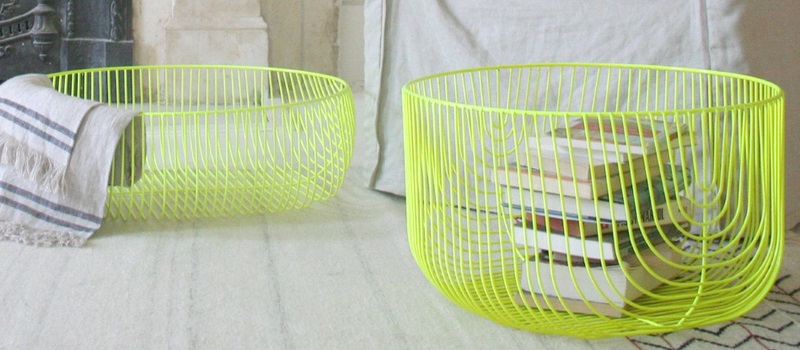 A Bold Mirror
Mirrors reflect the natural light and create the illusion of space. Plus, they come in handy when you're getting ready for the day ahead! This A-Framed Mirror from Moving Mountains has definitely caught my eye, especially since the back is painted a vivid shade of orange, helping to cast a warm glow against white walls!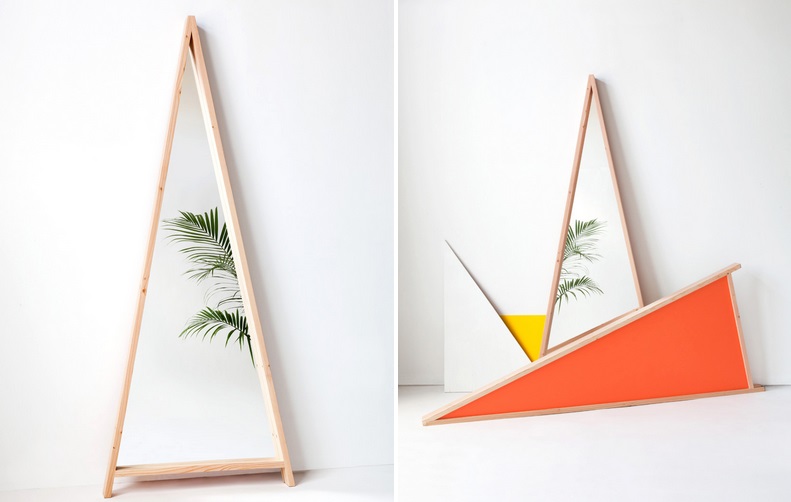 A Round Shelf
Ever since this shelf was featured in the bedroom makeover of Design Love Fest blogger Bri Emery, I've been obsessed with bringing the look home. You can't go wrong with round shelving! Say hello to the Round Dorm from Ferm Living. When it comes to filling it, the images below prove that less is definitely more!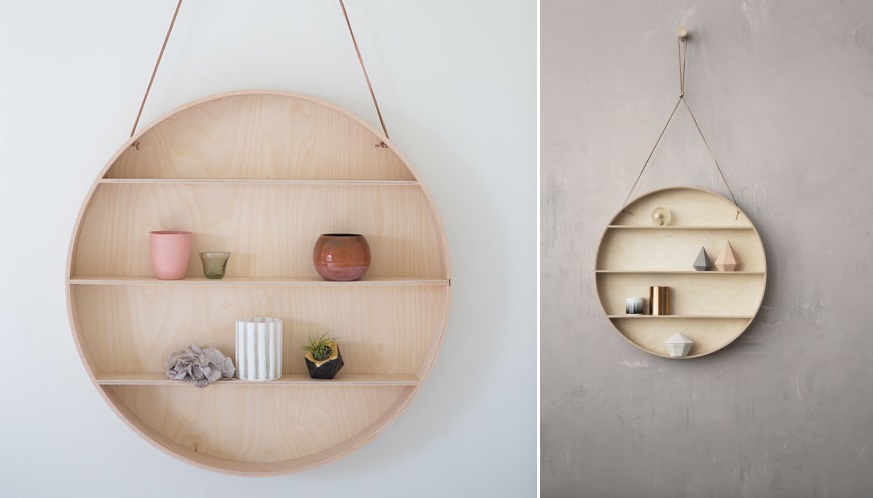 A Modern Mobile
While we're on this streak of stylish hanging objects, let's shine the spotlight on these geo Pendulum Mobiles from Corrie Williamson, available at Darkroom. Use them as fancy light pulls or as purely decorative pieces. Mixed woods, perspex, melamine and nylon cord give them their signature look!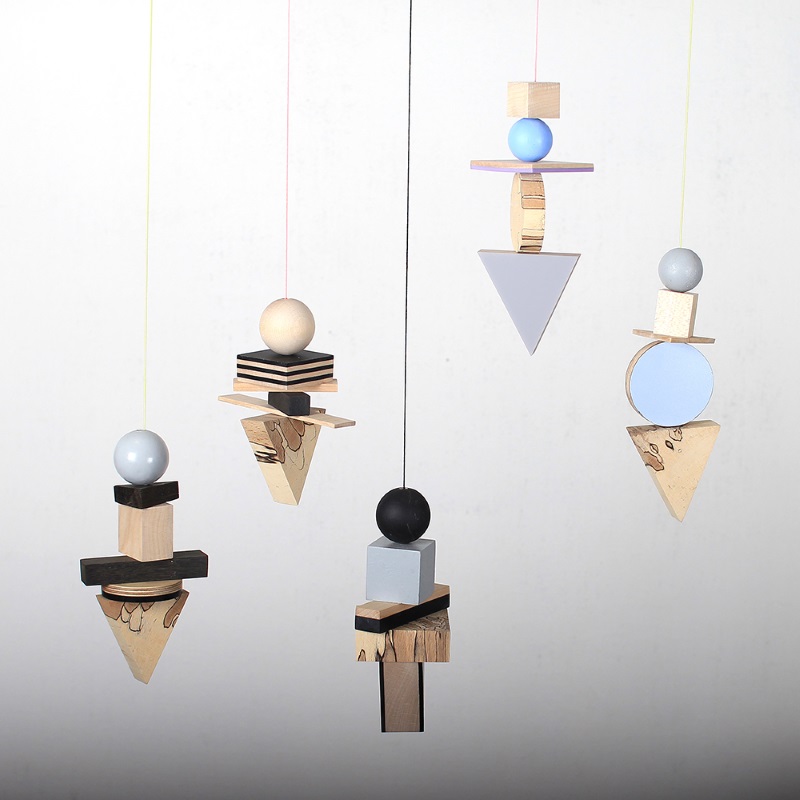 A Hanging Planter
Hanging planters are having a design moment. And why shouldn't they be?! They elevate greenery, draw the eye upward and have the power to add another dimension of design to the bedroom. This Large Hanging Planter from Etsy shop IN.SEK DESIGN is crafted of copper using century-old metal-spinning techniques. Antique chains complete the design: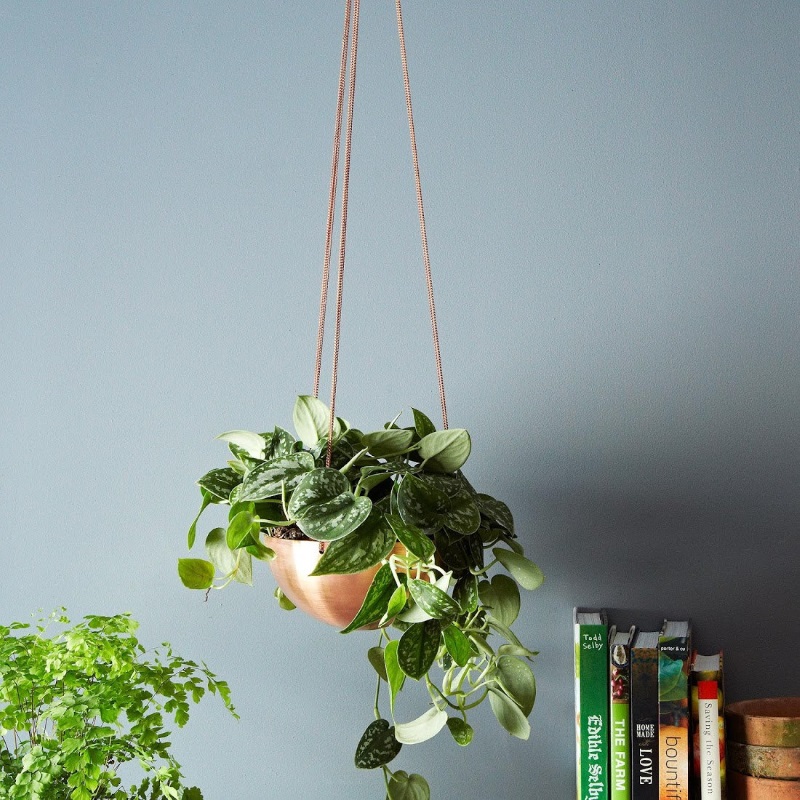 A Tabletop Planter
Ready to come back down to earth? Not all planters need to reach for the sky. A surface-top planter is a great way to celebrate greenery at eye level. You can never have too many planters in your bedroom! One of my current favorites: The Hicks Planter in Yellow from Darkroom. This hand painted planter is crafted of formed zinc. In case you're wondering, it also comes in blue and red: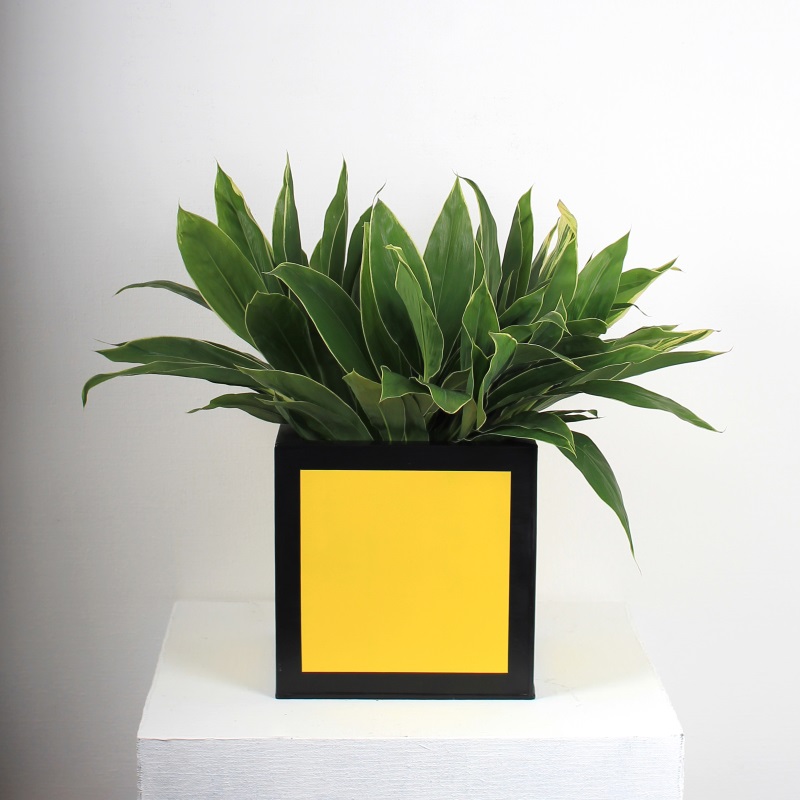 Compact Lighting
I'm loving the current compact lighting trend! From pendant lighting to table lamps, no area of illumination has escaped this chic downsizing of scale. My current favorite: any table lamp that looks like a bulb attached to a hunk of concrete or marble. Below we see the Paved Round Tier Lamp Base from Anthropologie, crafted of waxed concrete. Top it off with a Pink Ceramic Light Bulb, and you're set!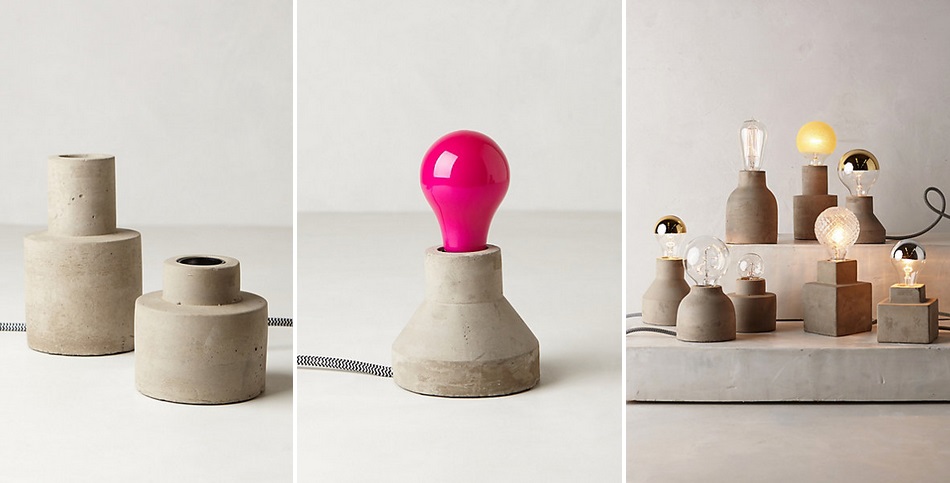 Marble Decor
Add a little touch of marble to your bedroom for a look that is both timeless and very of the moment. These Marble Candleholders from Ferm Living are bold in their rich hues and sleek design: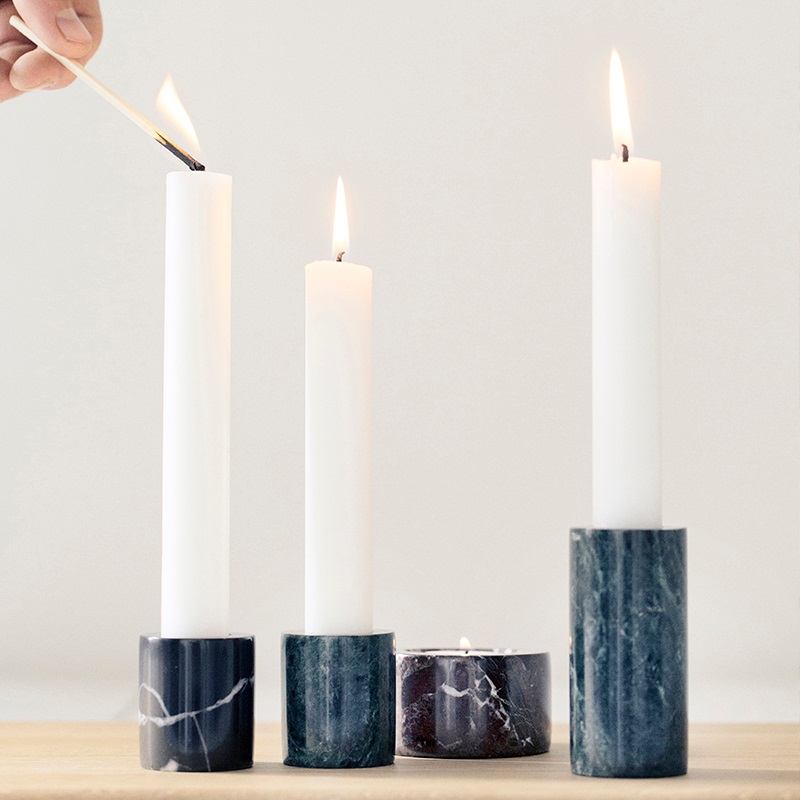 Ready to go shopping? I know I am! I hope you enjoyed today's post…