Ready for another escape? I don't know about you, but when Monday rolls around, I find that I have the energy I need to start the work week if I'm surrounded by images that inspire me. That's the spirit behind my "10 Rooms" series here on Decoist. Each week, I'll share a collection of interiors that transport you to another place (and hopefully inspire you to bring breathtaking style home).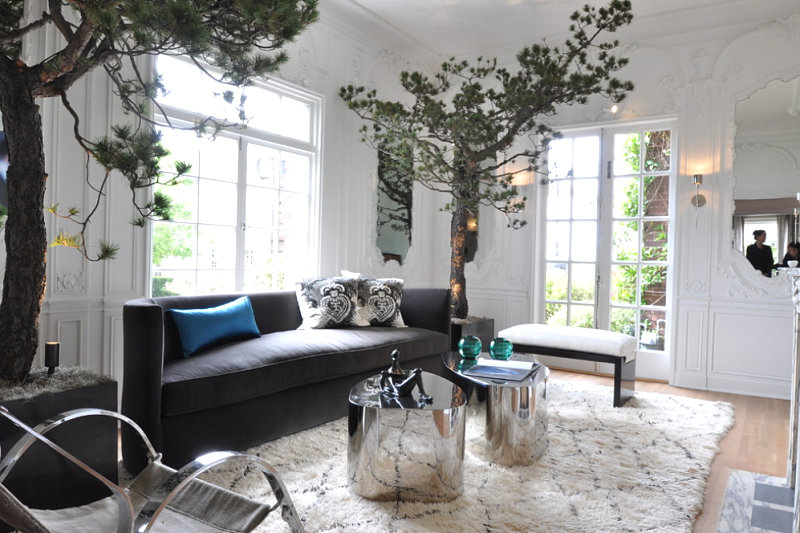 There's nothing quite like an elegant interior with dramatic indoor plants to get the job done. In fact, ever since I came across the image of the gorgeous San Francisco living room above on Houzz, I've been quite smitten with the idea of using indoor greenery to make a big statement. Let's take a look at 10 elegant rooms that blend stunning plants with modern style…
Living Rooms with Indoor Plants
We begin with a few more living rooms that celebrate the power of indoor greenery. After all, your living area is the perfect place to make a dramatic statement. The blossoms below add an Asian touch to this sleek modern space. [from SFXit Design]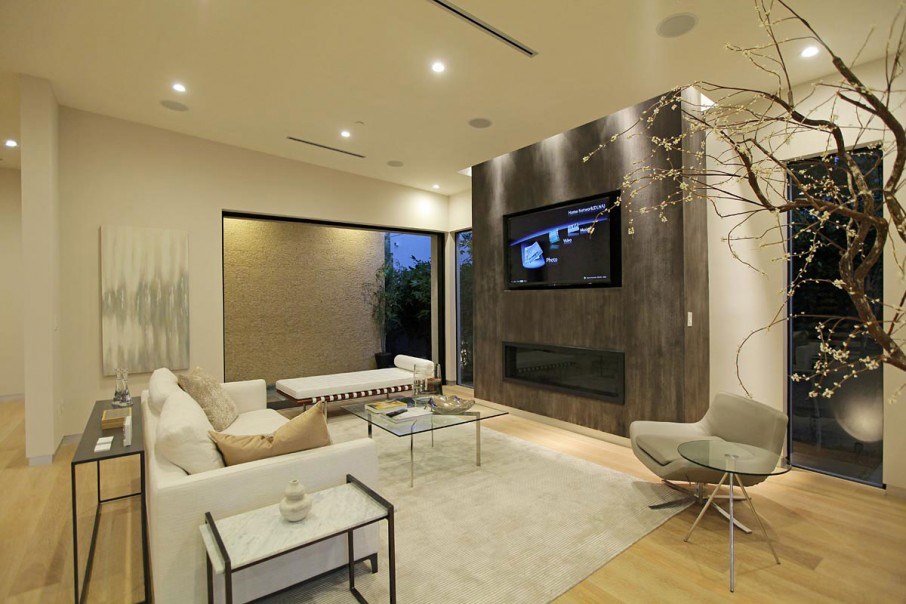 In this next all-white space, a pair of potted trees symmetrically punctuates a contemporary all-white living room. The trees also enliven the space by bringing the outdoors inside. [photo by Elad Gonen]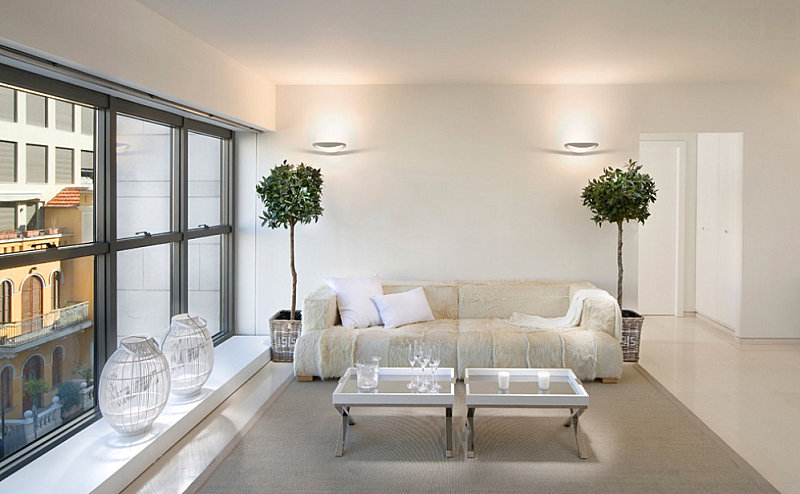 Brave enough to try a wall of greenery? Once again, we see the striking contrast of rich green plant life and pure white walls. [from Home Garden Air]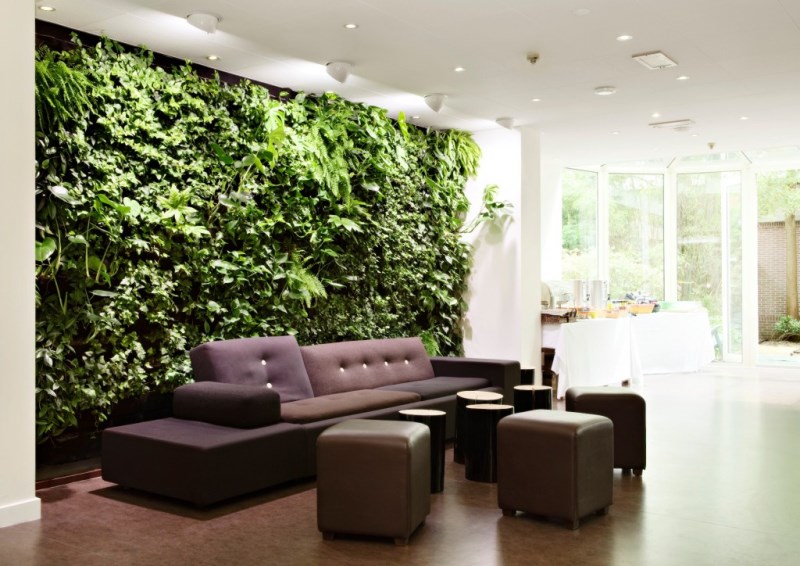 Greenery-Filled Kitchen and Dining Areas
The kitchen is a great place to enjoy the view of vibrant greenery. In fact, you can even use your plants to serve as a living room divider, as shown in the dining area below. [from ZBuilders]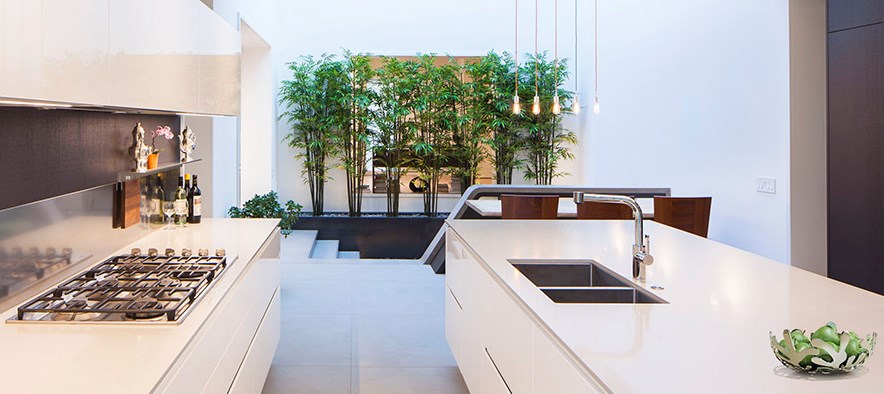 This all-white kitchen is the perfect backdrop for a slew of tropical plants. Palm leaves dress up the bar top, while a ponytail palm rests in a modern planter on the ground. [from Wafy]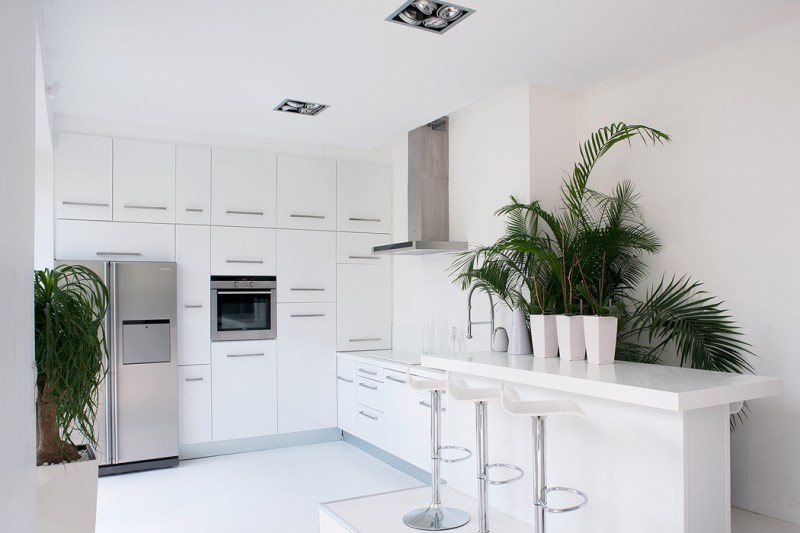 Resort-Style Plants in the Powder Room
There's nothing like a powder room that evokes the feel of a resort and spa. In this next clean-lined space, earth tones, glass and stone take center stage, along with a potted palm by the tub. [from Coastal Designs]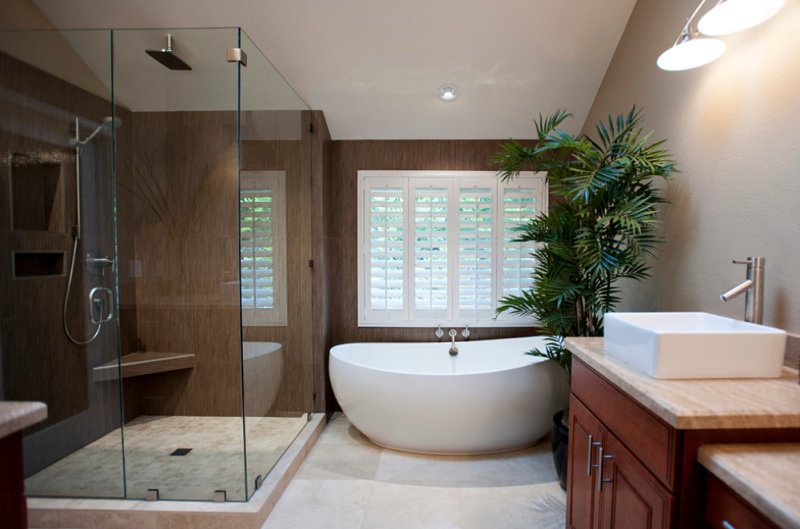 For an unexpected touch, try a bonsai tree! This modern approach is truly unique, especially when a contemporary powder room is the space of choice. [from Varrell]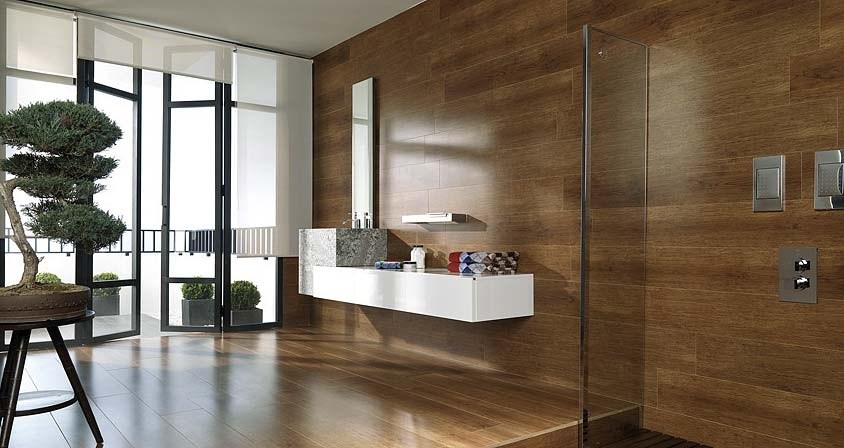 Bringing the Outdoors In
Let's end with two amazing spaces that beautifully blend an interior with the outdoors. How fabulous is this indoor patio, complete with a chandelier and trees?! Yes, indoor trees! Not to mention, the combination of brick walls, modern furniture and ample leaves is quite striking. [from Katz + Nuñez Architects via Houzz]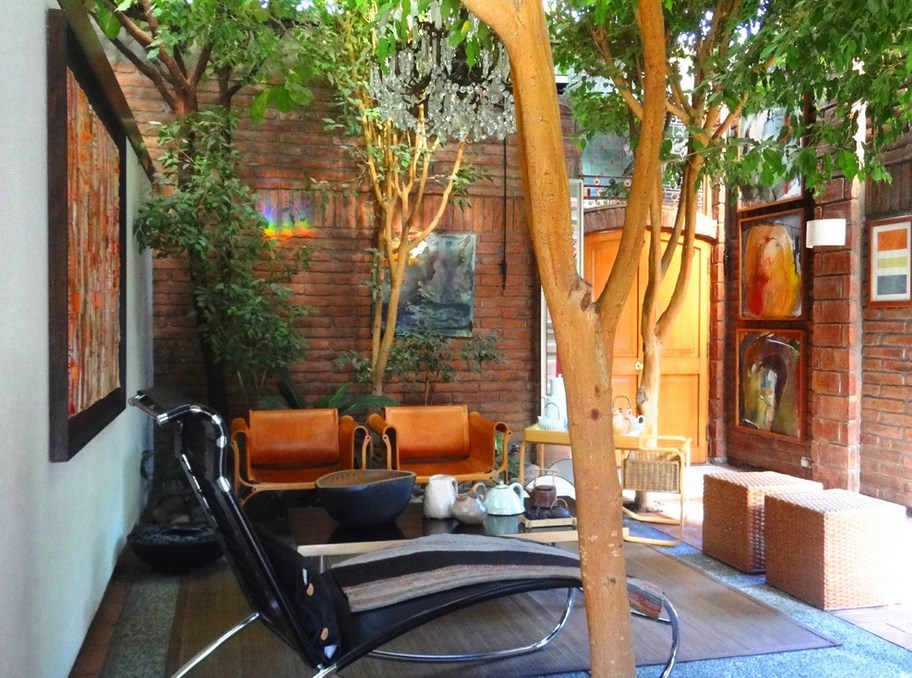 And what could be better than an indoor pool, except perhaps an indoor pool surrounded by lounge chairs, lanterns and plenty of tropical greenery?! [from Eduarda Correa Arquitetura & Interiores]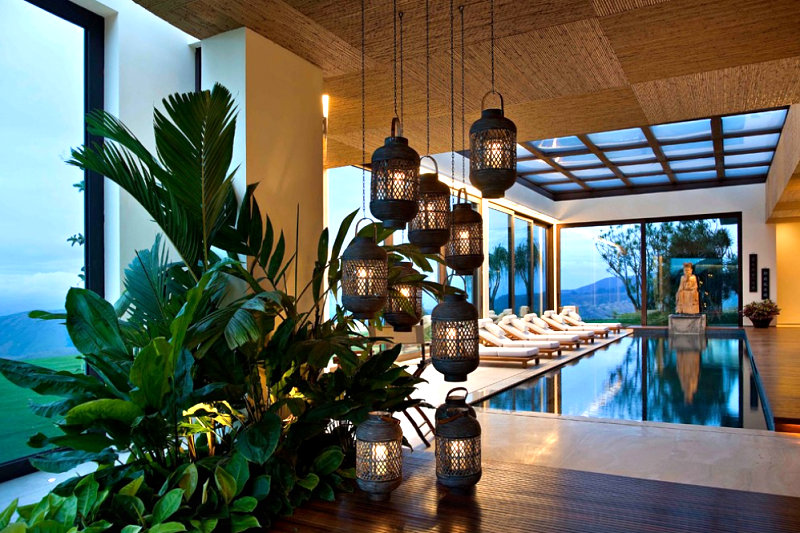 When it comes to indoor plants, are you a person who gravitates toward tabletop accents, potted greenery, built-in planters or indoor trees? Share your thoughts by leaving a comment below…
Liked the story? Share it with friends.