When it comes to home renovations and remodels, one room that is on the top of the list for most people is the kitchen. Kitchen renovations can be incredibly daunting when you are not really sure of the direction to take. Yet they can be exciting and loads of fun when you have a clear idea of the budget at your disposal and the style and ambiance you are shooting for. And if you are heading into 2015 thinking about adding that extra bit of 'spice' to your kitchen, we have just the thing for you. From celebrating the glory of warm metallic hues to classics that never seem to go out of fashion, it is the lineup of the hottest trends set to rule in 2015!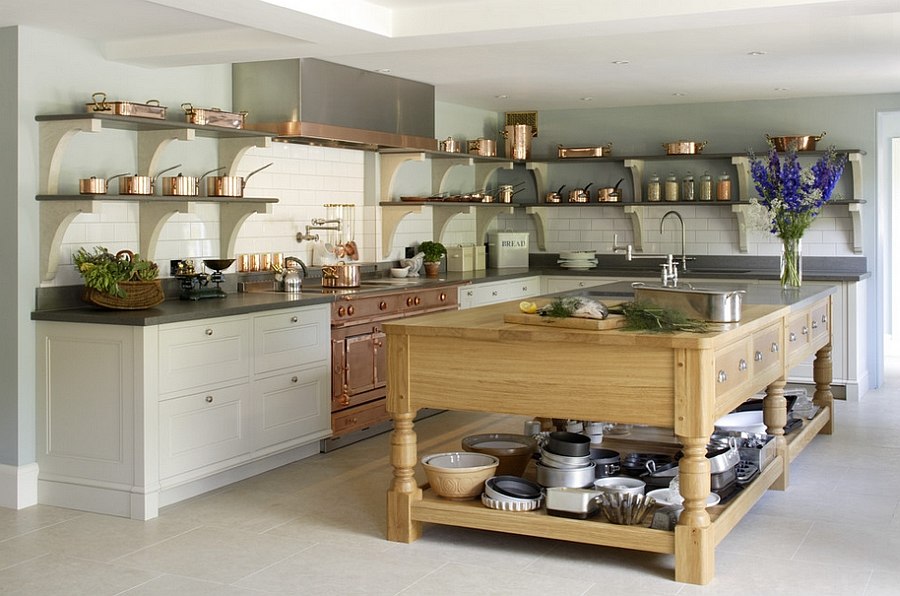 While we do not believe that trends should always dictate the overall look of your kitchen, you can choose to use them sporadically to get the best out of both long term and short term designing goals. This is especially true for those looking to give their kitchen an entirely new direction without committing to it for decades to come. So, as you browse through these hip kitchen trends, you might well find that last little missing piece that will complete your dream kitchen.
Go Bold with Black
The trend in the last decade has been to turn towards white for a soothing, elegant and neutral kitchen backdrop. It is an understandable phenomenon with contemporary style influencing many of the designs. White also lets the accent hues that you add to the space shine that much brighter! But over the past few years, the color spectrum has slowly started moving towards the other end, and this year gray began taking over. In 2015, we go a step further with black becoming the sought-after shade in the kitchen. Black brings an air of sophistication to the kitchen and gives it a sleek, bold aura.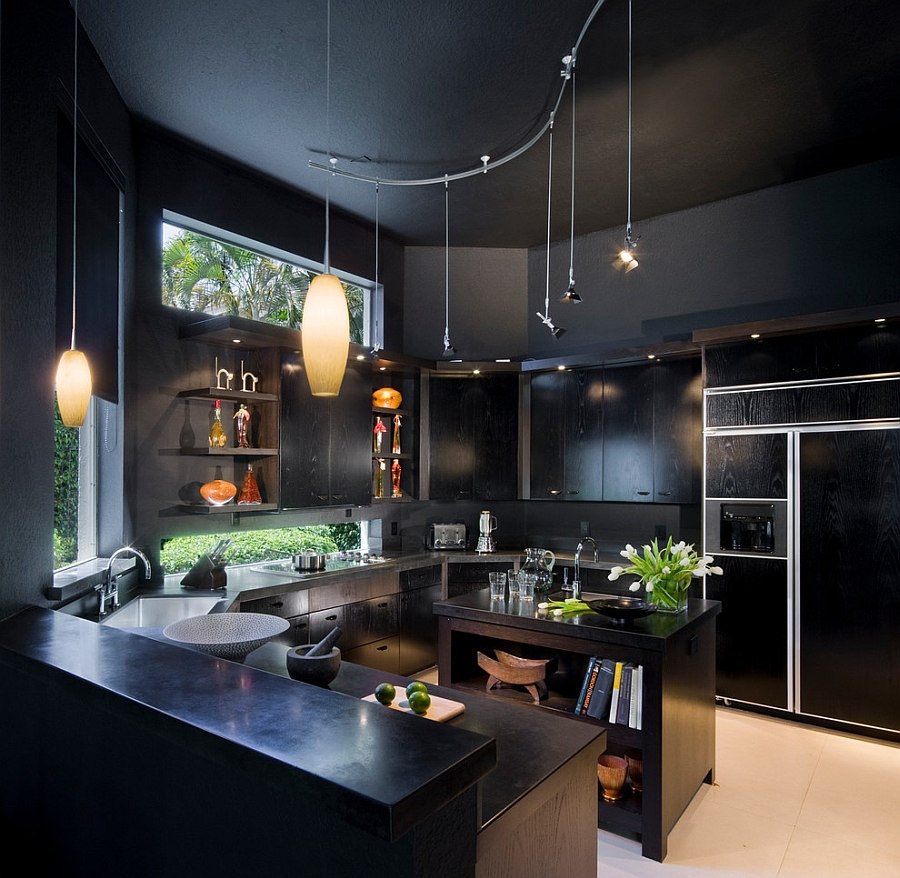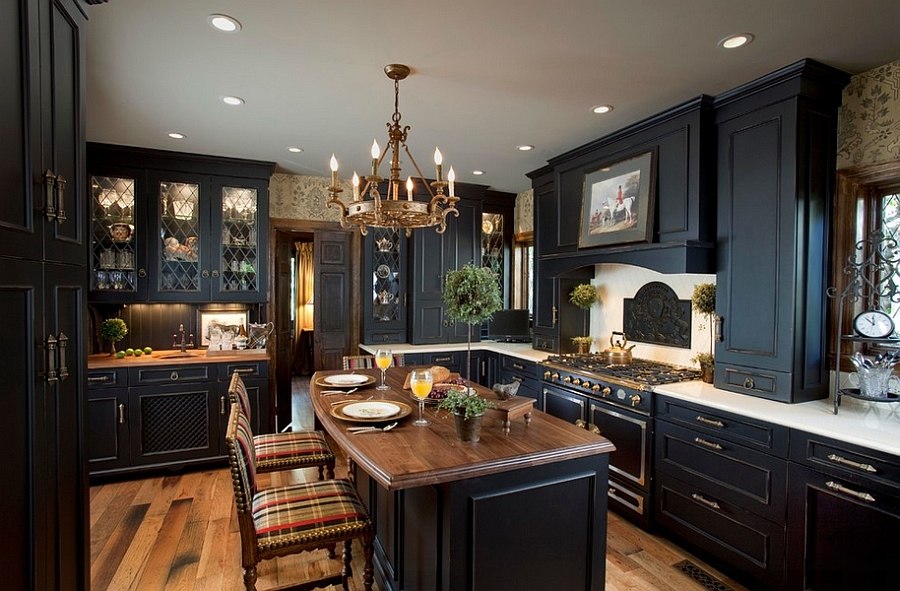 If you are not too happy about using black extensively and feel it turns the kitchen into a sterile space, then use it to highlight details and anchor a kitchen that is draped in cool neutrals. Black cuts across different styles ranging from farmhouse and industrial to contemporary and minimal. And for those who prefer a more timeless look, there is always the option of a classy black and white kitchen.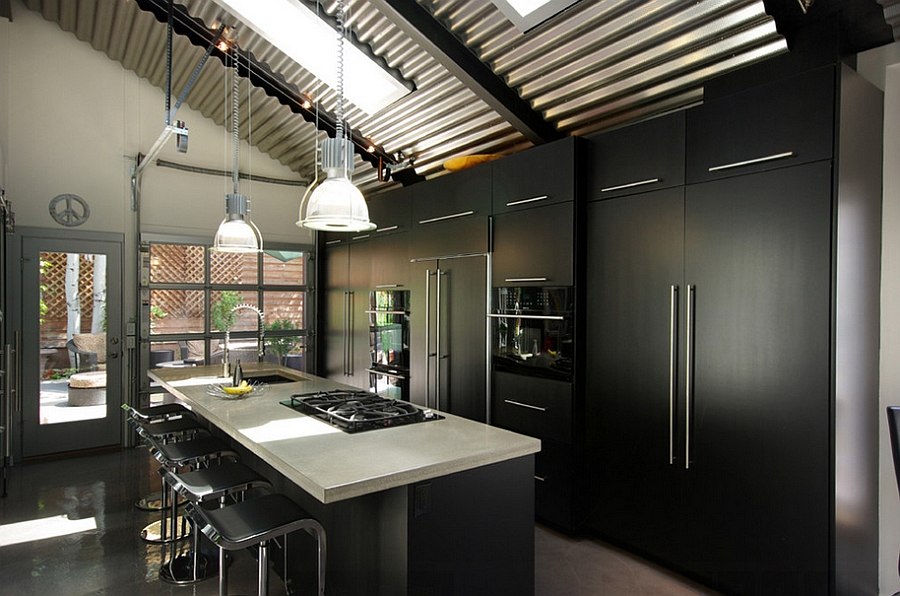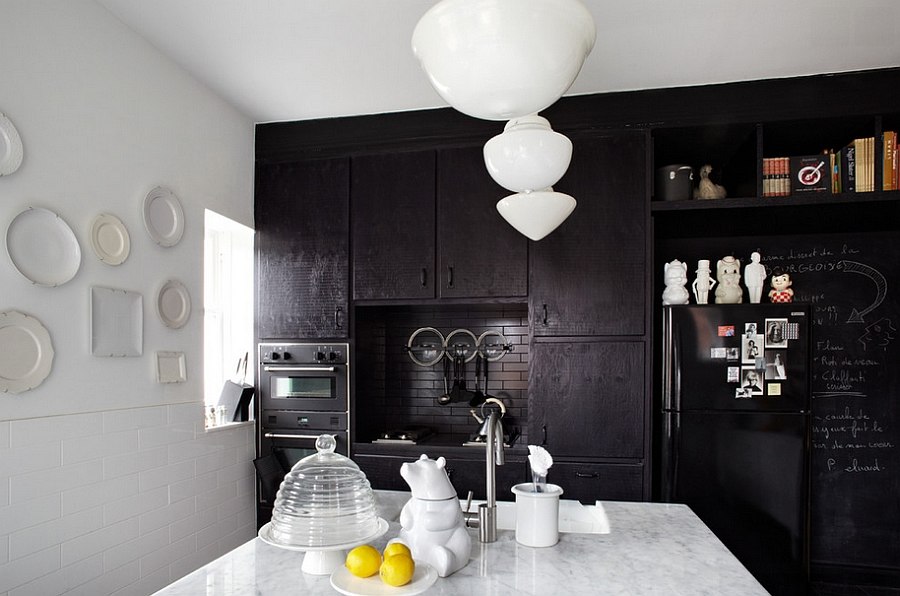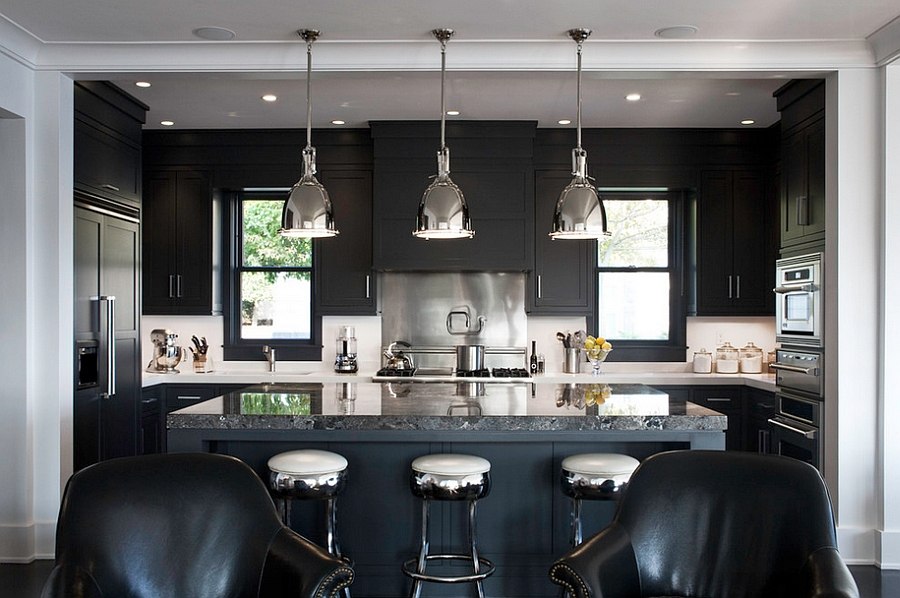 Unleash Metallic Magic
What can we tell you about metallic accents and fixtures that we have not already discussed through the last half of 2014! It has been a season of warm metallic hues with gold, copper and bronze replacing the usual suspects such as silver and chrome. This trend has made a significant impact in both the world of fashion and the world of interior design, and expect it to continue on this merry path all through 2015 as well. For the kitchen, think of faucets and fixtures in bright golden hues to bring a dash of luxury without going over the top. Lighting fixtures such as the Tom Dixon pendants in shiny copper are also a great choice.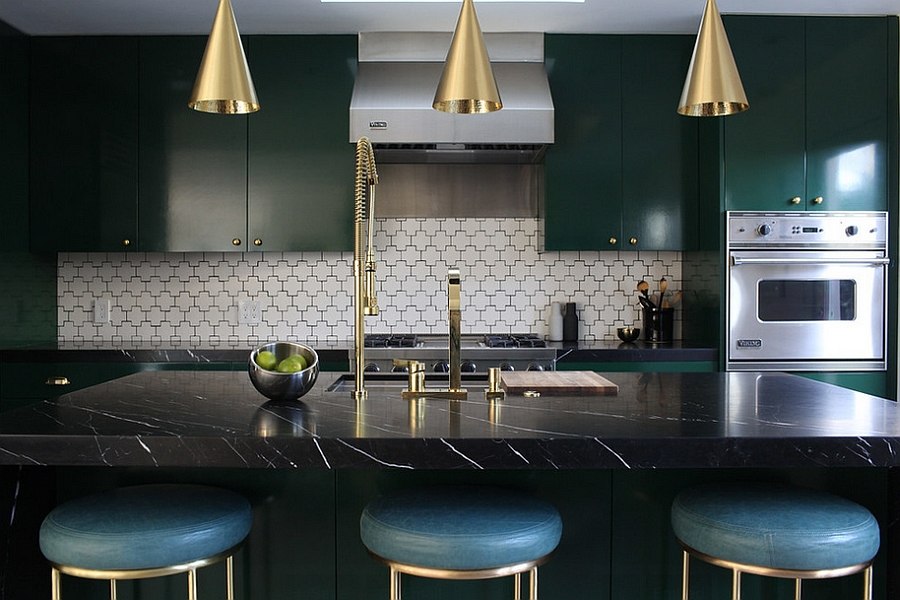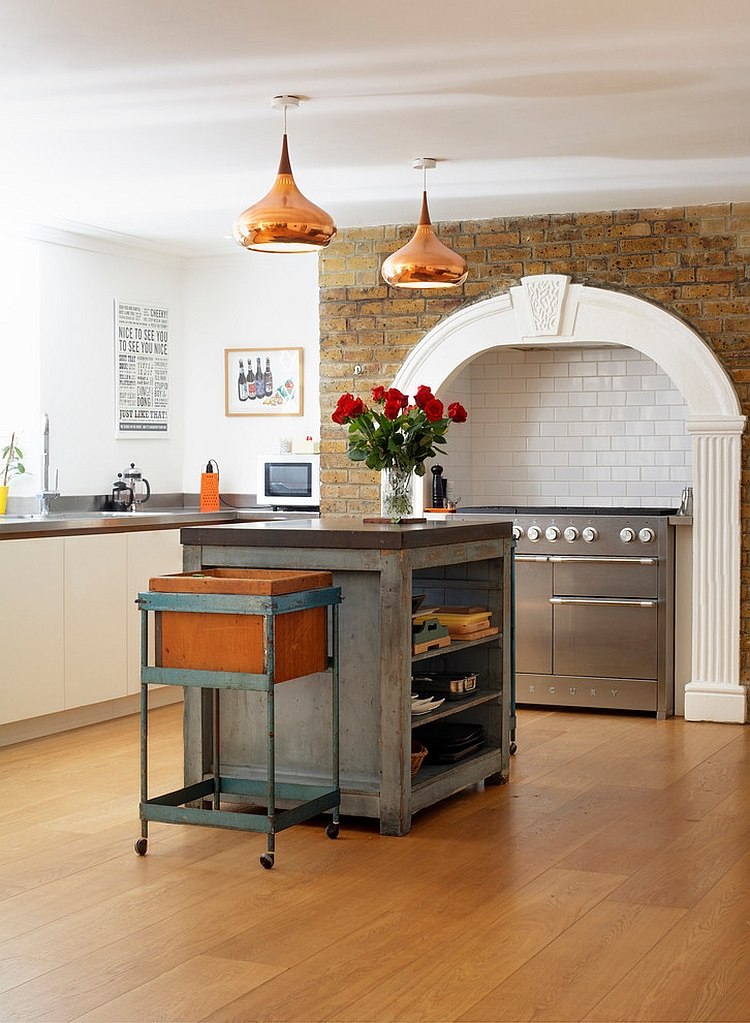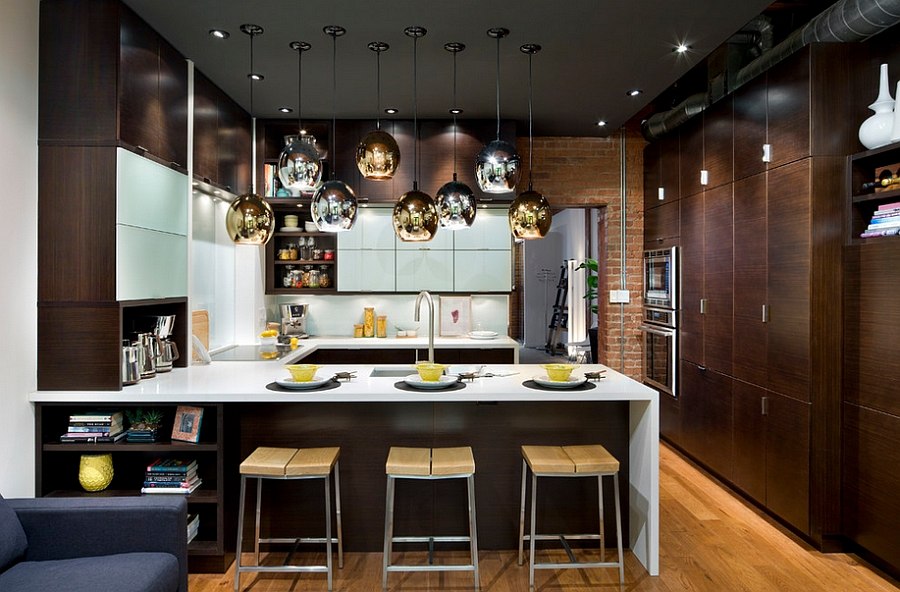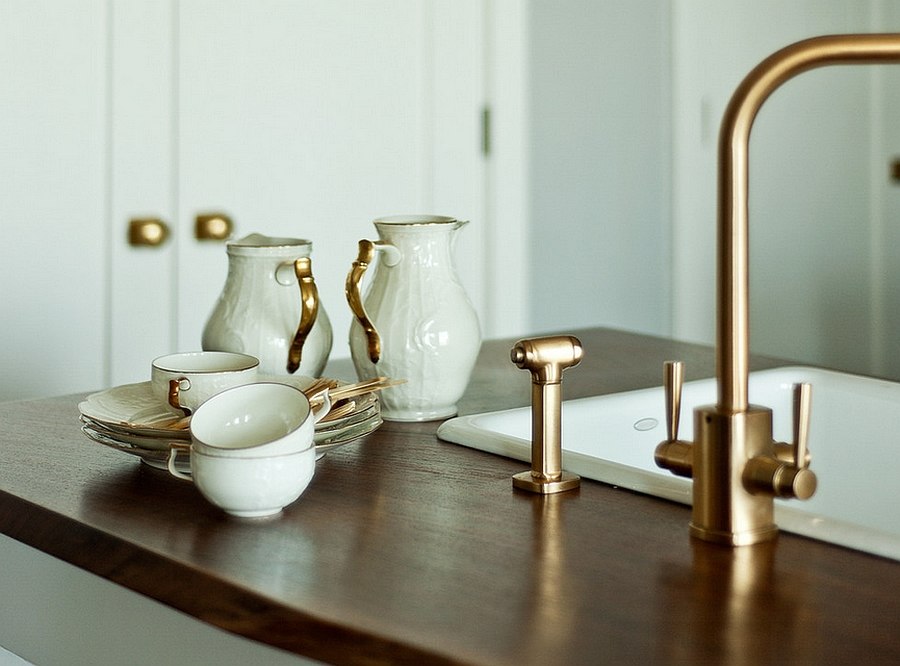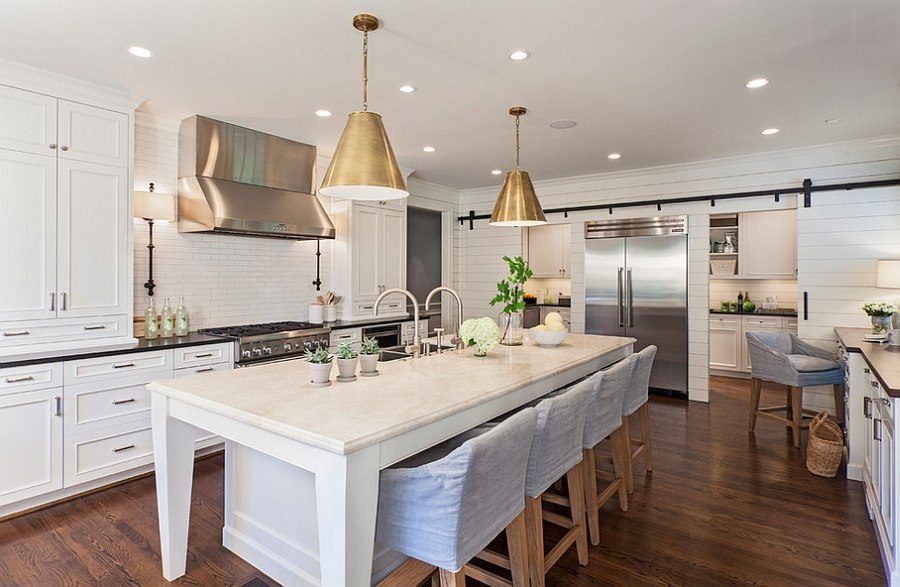 A Dynamic Social Hub
The idea of the kitchen being the heart and soul of the house has been taken a step further in 2014 with the popularity of the social kitchen. Turning the traditional kitchen into a family-friendly hub that promotes interaction and creates a fun hangout, the concept blurs the boundaries between the kitchen and the areas around it. Adding an extended breakfast nook in the kitchen, a small banquet in that lonely forgotten kitchen corner or even a cozy tufted bench next to the window is a great start in getting this accomplished. The idea is to ensure that every member of your family feels comfortable hanging out in the kitchen.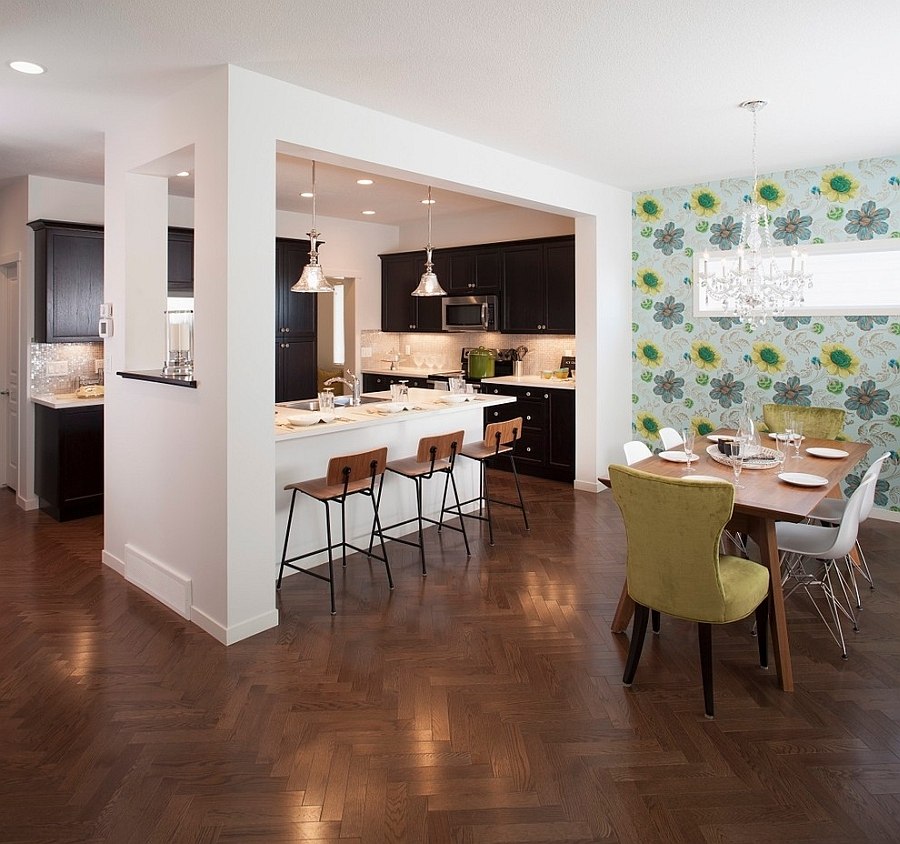 One can even add a small workstation or kids' play area next to the kitchen so that no one is left out. The shape and the ultimate design of a true social kitchen depend on the specific needs of your family. So get creative and make the best use of available space to turn the kitchen into a hip and happening spot in 2015!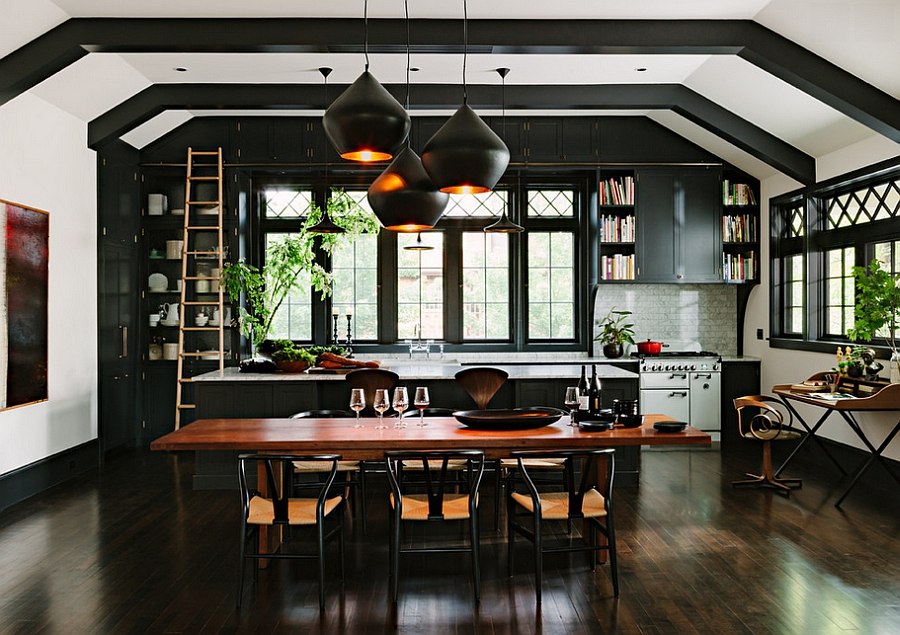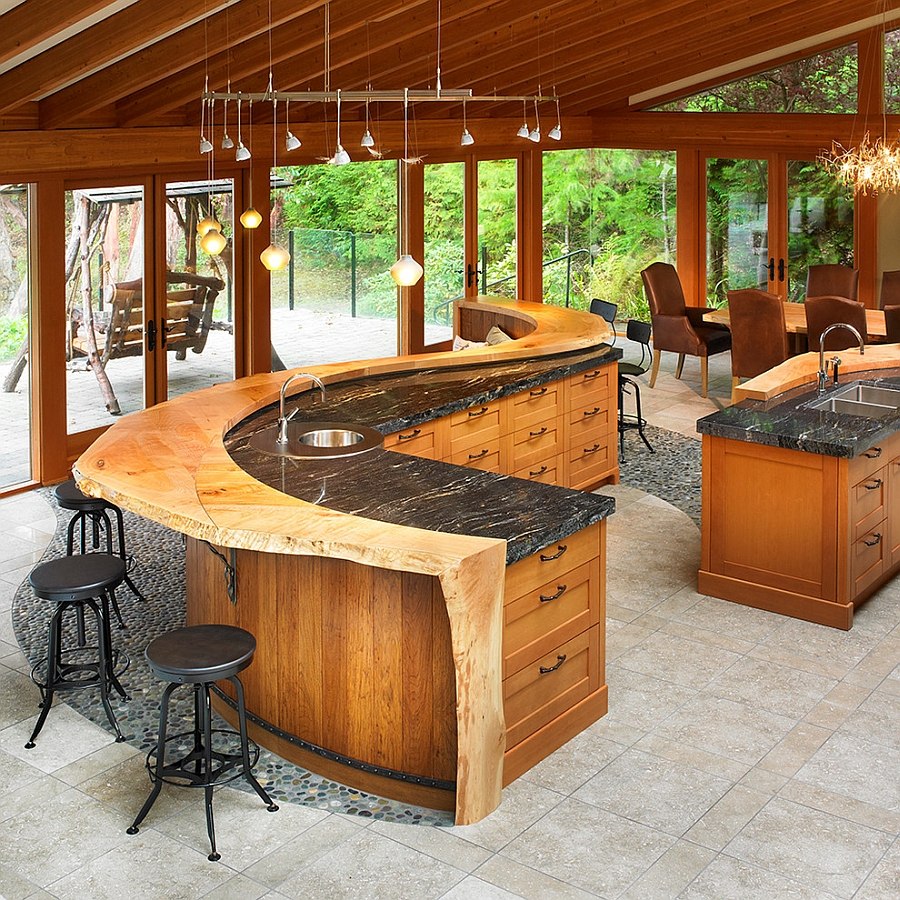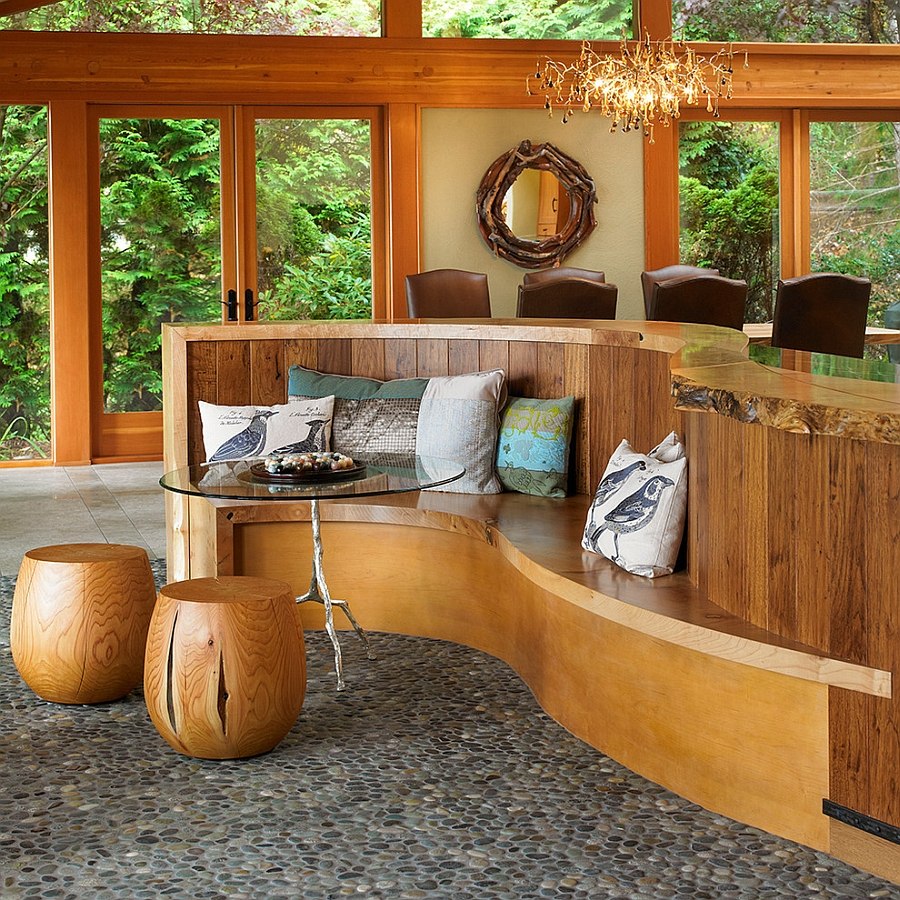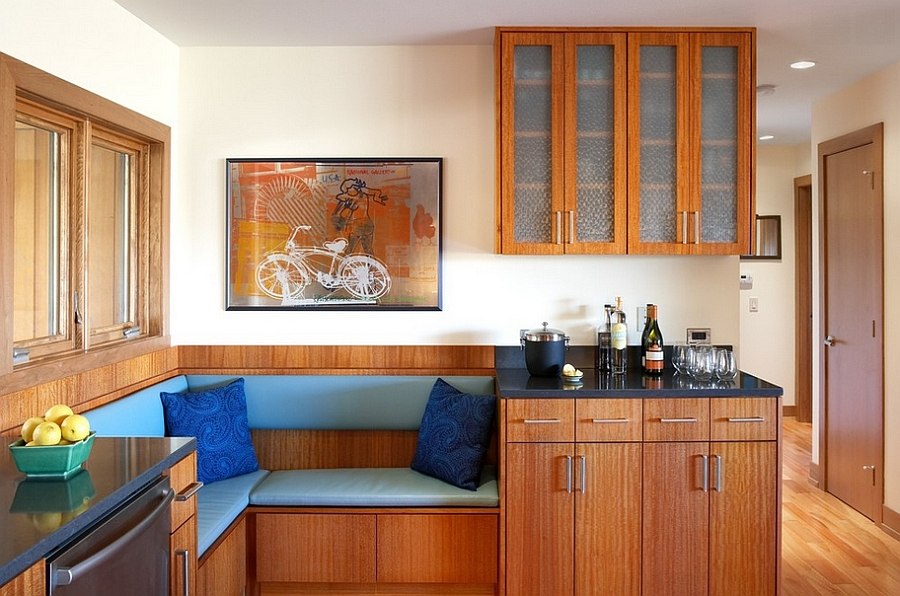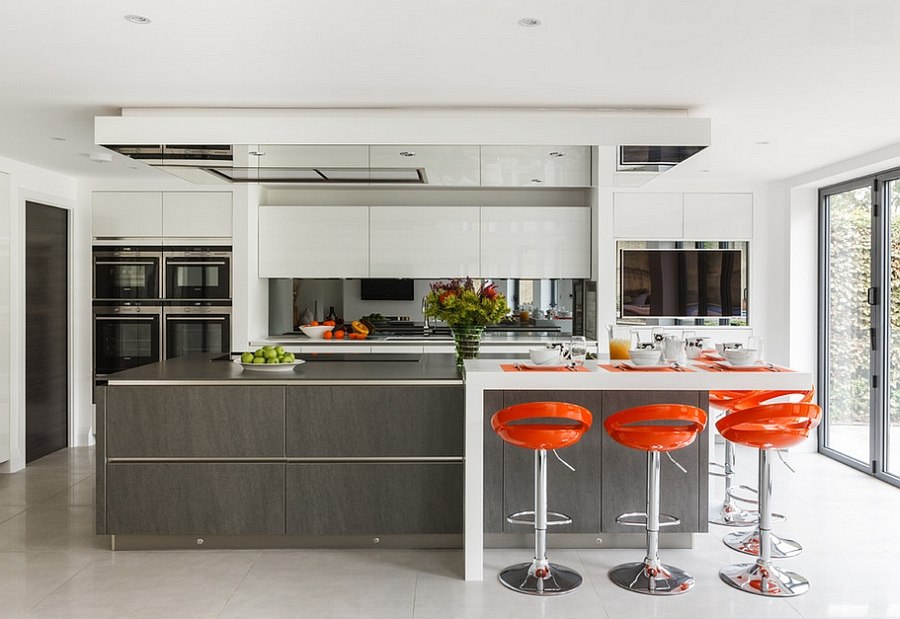 Timeless Shaker Style
A truly iconic piece of furniture or a midcentury masterpiece is an investment worth making as it will last you a lifetime. In fact, it is an acquisition that will serve the family across generations at times! The shaker-style kitchen cabinetry is one such addition that never goes out of style and always works well with almost any theme that you have going. Shaker-inspired cabinets can fit in with styles ranging from the rustic to the minimal and it is often the finish and the accessories around that them their final look. Simple, functional and beautiful, they also add textural brilliance to the kitchen.