There's something about the cold weather that makes me want to create a cabin-like feel at home, and I'm not alone. Why else would ski lodge vacations be so popular?! Today's post is filled with stunning images of modern interiors surrounded by tall trees and wooded views. The juxtaposition of clean lines and rustic terrain is irresistible. Curl up by the fire with your laptop or tablet and take in these 10 rooms with a forest view, then get inspired to add some cozy contemporary style to your own home this winter! Enjoy!
Living Rooms with a Forest View
Let's start with the living room, because that's the most popular spot for sitting by the fire on a chilly day. The first featured space is a true showstopper from Gary Gladwish Architecture. This contemporary Seattle living room maximizes the wooded view with floor-to-ceiling windows that seamlessly blend indoor warmth with the natural world that lies just beyond the glass. [from Will Austin Photography]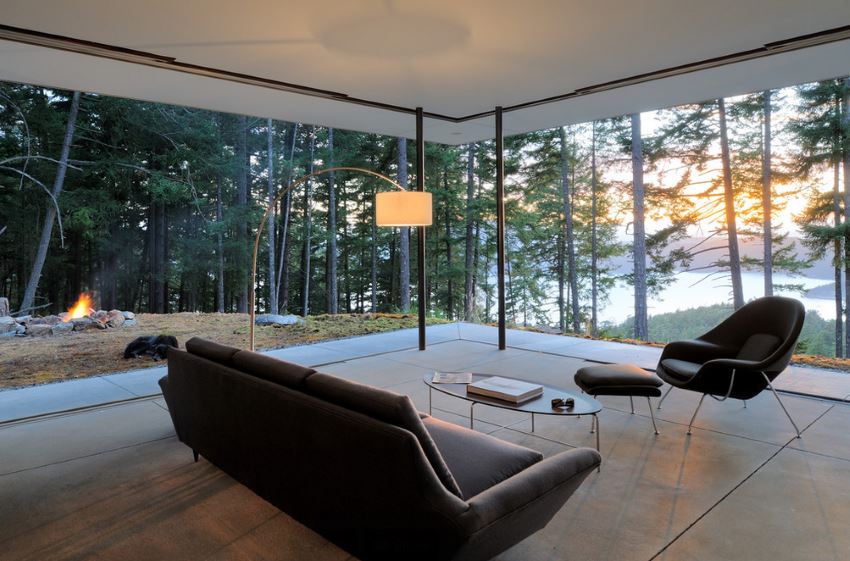 Why not choose floor-to-ceiling windows when the scenery is this verdant? Better yet, incorporate a staircase that allows you to enjoy the view from great heights! [from Nutrisespas]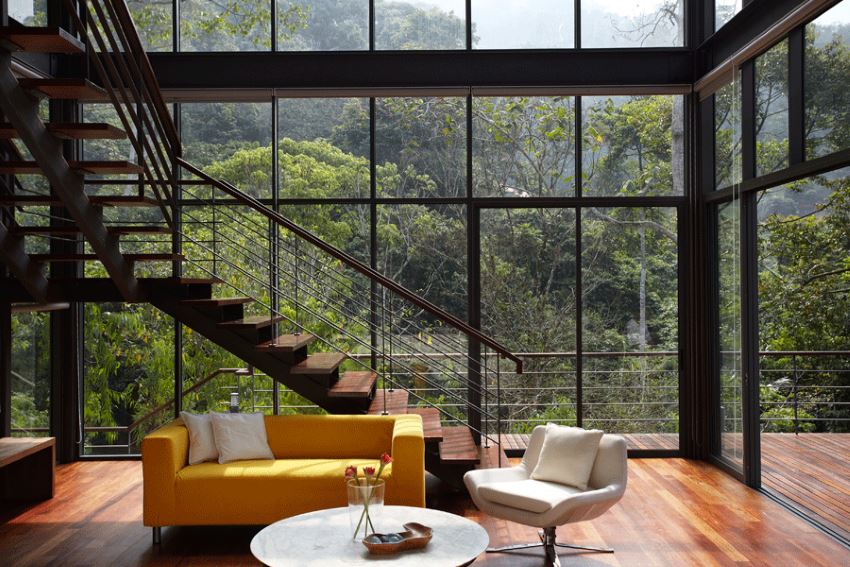 Utilizing natural elements indoors enhances the natural beauty of the outdoors, especially when a serene view is involved. This modern living space features a fireplace wall that includes striking granite panels. [from J.A. Hand Construction]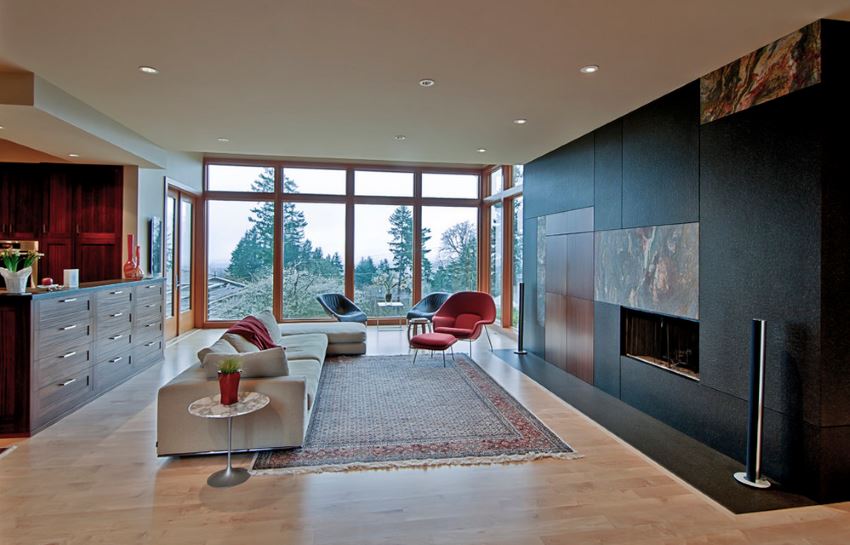 A Wooded View from the Kitchen
There's nothing like an enticing view to encourage you to spend ample time in the kitchen. When winter hits, there's nothing like a delicious hot meal on a cold evening. Need a break from the chopping, dicing and stirring? Just take a deep breath and look out the window of this Breckenridge, Colorado kitchen… [from Valdez Architecture – Interiors]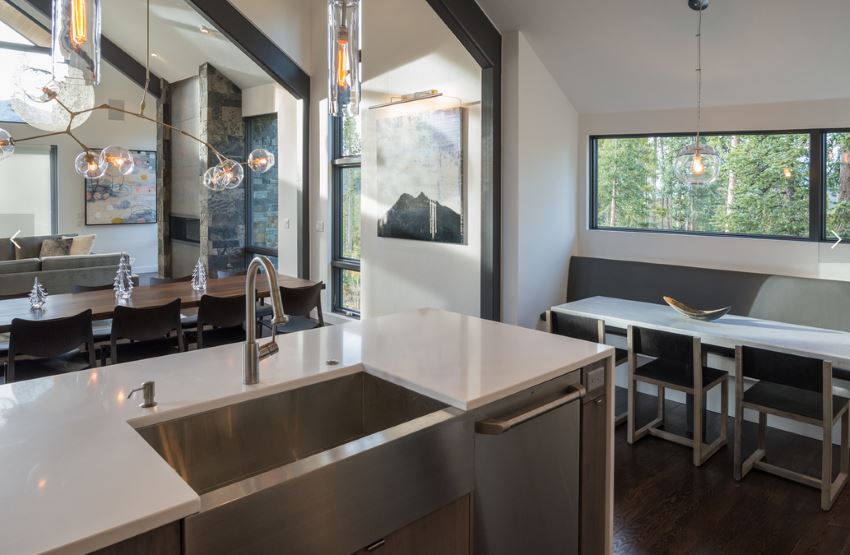 The forest meets the mountains in this lovely view that makes the kitchen sink a hot spot! Would you expect anything less from a sleek modern condo at the base of Aspen Mountain?! [from Charles Cunniffe Architects]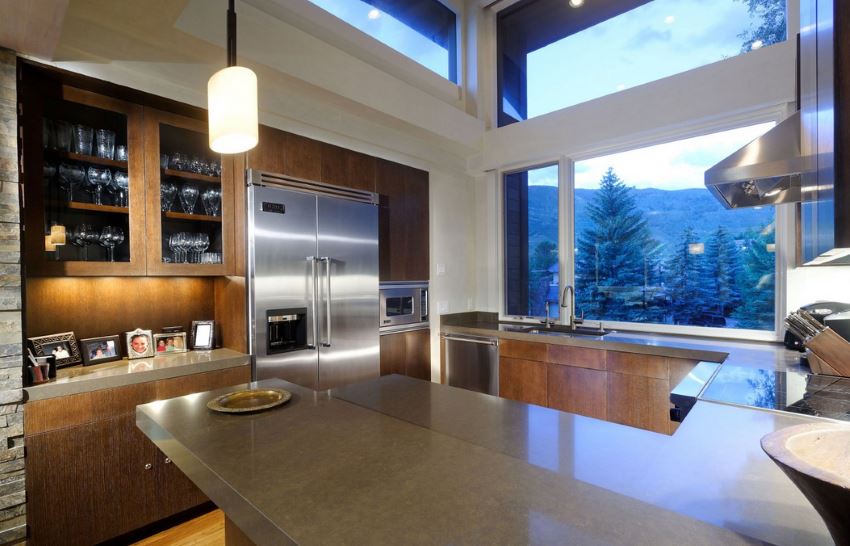 Serene Sleeping Spaces in the Trees
Let's talk about the place where you relax and recharge: the bedroom. A forest view can turn this space into your own personal resort, especially when special features such as a chic tiled fireplace and expansive windows are involved. [photo by James Ray Spahn for Charles Cunniffe Architects]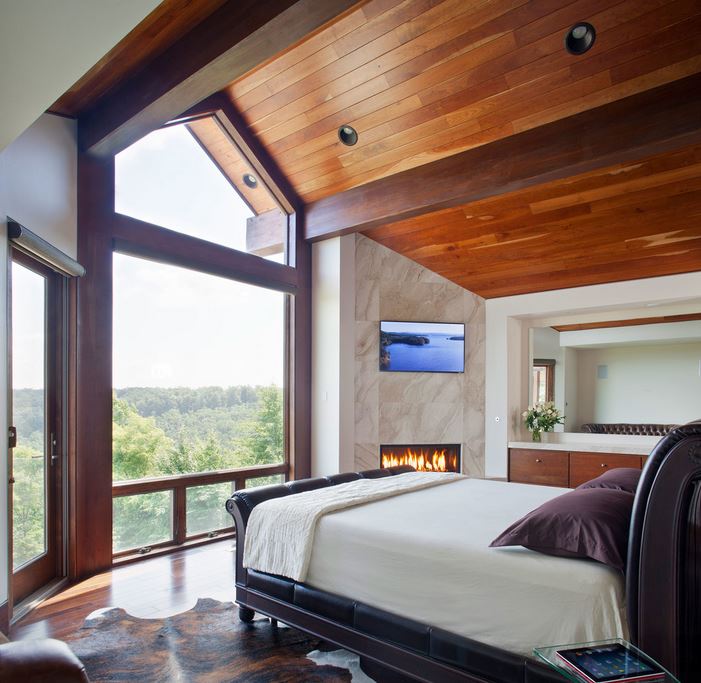 Clean lines are the perfect contrast to views of untamed branches and ample greenery. This Atlanta bedroom gets creative with textured walls, glossy flooring and slanted windows that play up the angles of the room. [from Patrick Heagney Photography]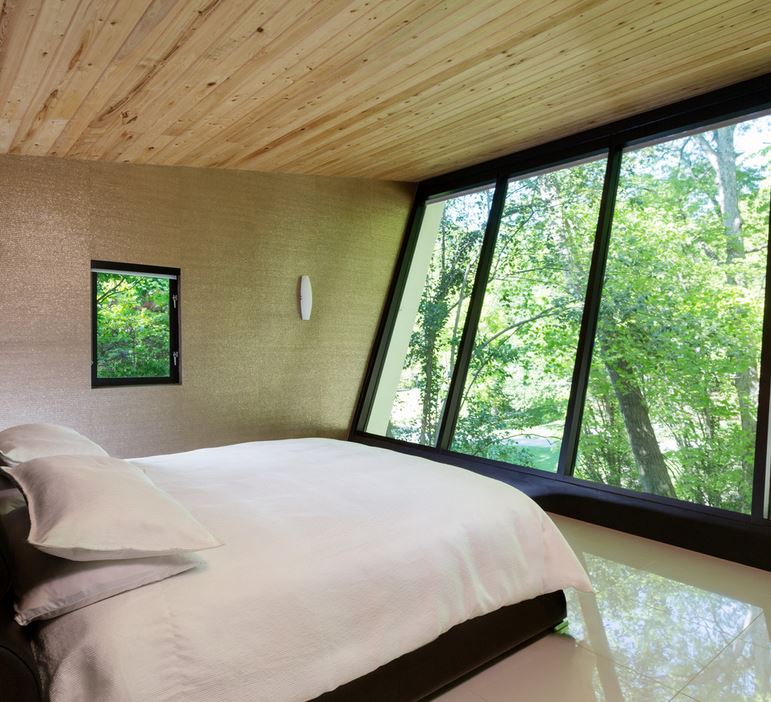 The view from the bedroom below is absolutely enchanting, as tall, thin tree trunks seem to float among clusters of dainty leaves. The interior is equally alluring–a custom wall embellishment by artist Erika Tieszen adds a special touch to this sleeping space. [from Valdez Architecture – Interiors]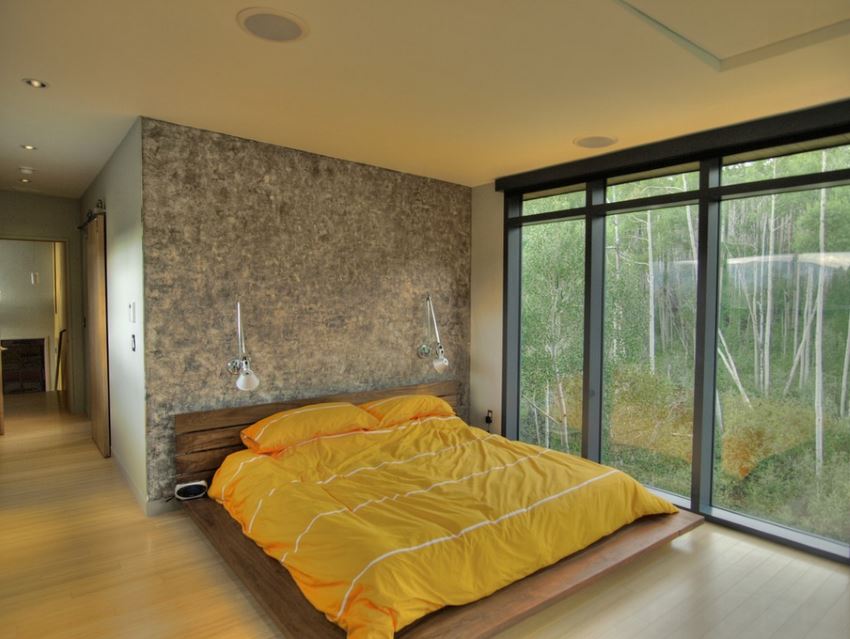 Unexpected Woodsy Style
Today's final two featured spaces celebrate a touch of the unexpected. For example, this next room might not be the first place that comes to mind when you hear the phrase "wooded view." But why not enjoy the forest from the comfort of your home office? There's nothing like a little bit of inspiration from nature as you check off your to-do list! [from Charles Cunniffe Architects]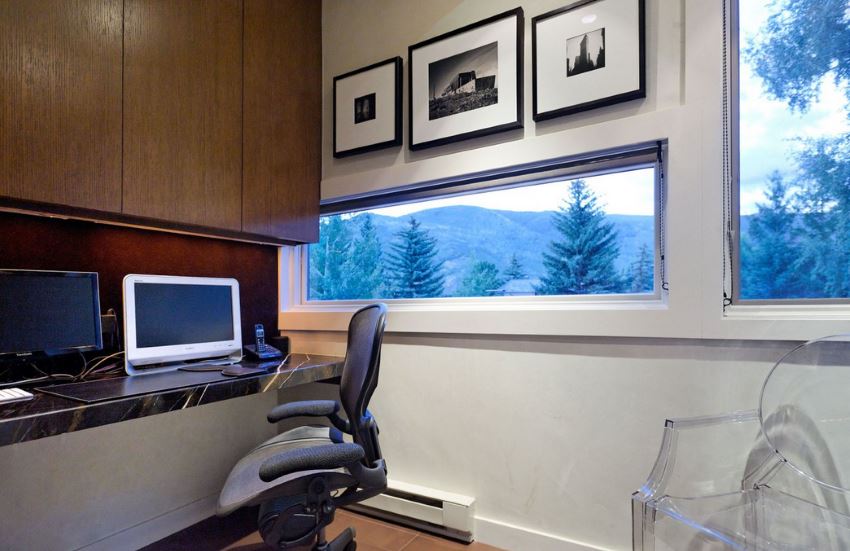 And we're loving how this stairway takes full advantage of the floor-to-ceiling snowy majesty of the forest! Unexpected surprised include wood paneling that seems to envelop the space in warmth, as well as dramatic lighting by Bocci. [from John Maniscalco Architecture]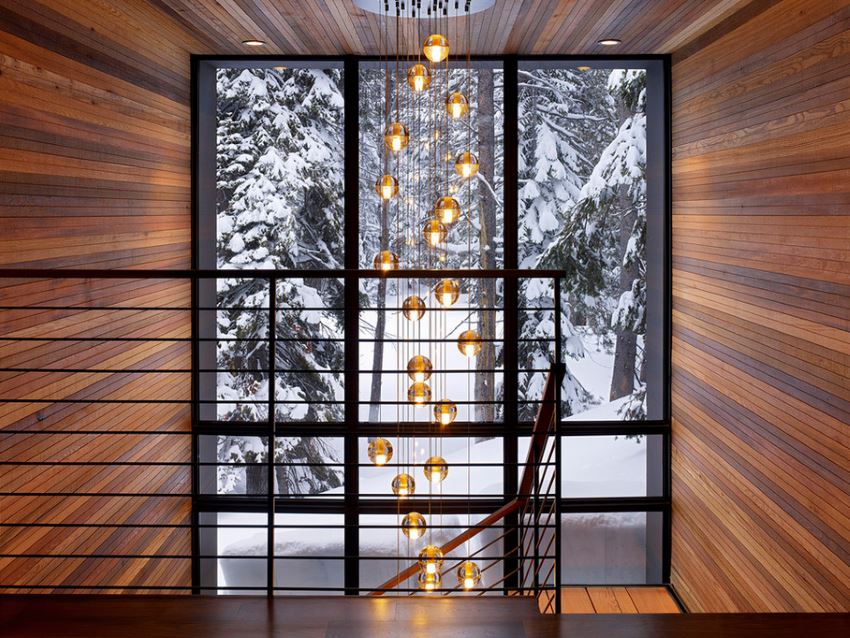 We hope today's post has inspired you to add some modern rustic style to your interior this winter, even if your home doesn't have an expansive forest view. Celebrate any view you have, whether it's a snapshot of the backyard through your living room window or a glance at the trees from your powder room. 'Tis the season to be cozy. And stylish!