Decorating your home in an innovative fashion is all about thinking beyond the obvious. Instead of opting for mundane and repetitive decor, you can opt for ingenious furnishings that bring inimitable style to your interiors. Ladder shelves and display units do precisely that! Combining a touch of rustic charm with smart, space-saving designs, ladders are a great alternative to traditional cabinets and displays. Their lightweight frame and compact design turn that forgotten, old corner into a functional and aesthetic space.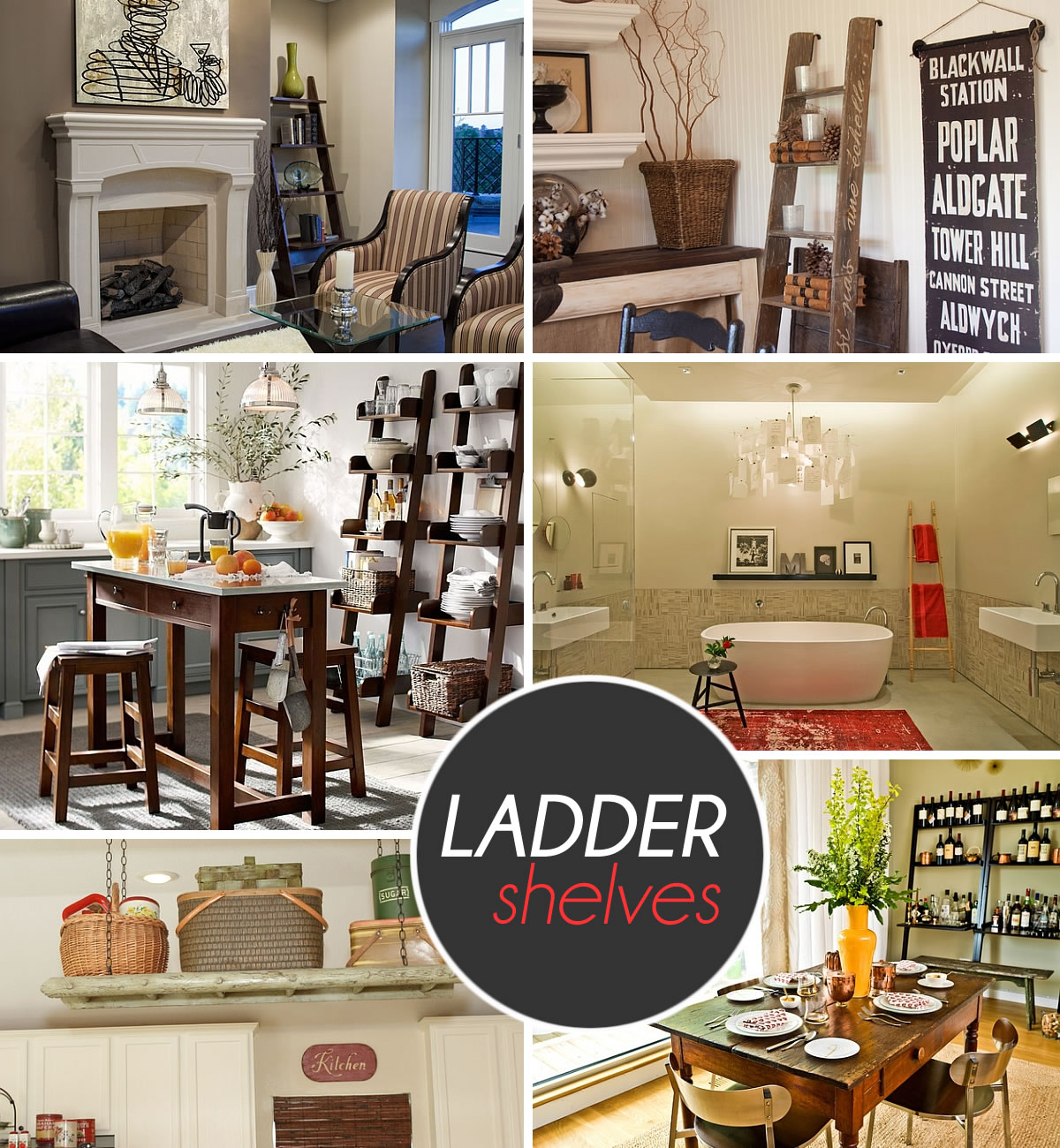 While some stylish ladder bookshelves and storage units fit in perfectly with the modern theme, you can even turn some of the old step ladders into lovely DIY shelves. Sleek, elegant and original, the fabulous inspirations showcased here should tempt you to drag that old ladder out of the attic and turn it into a captivating display!
Enliven the Living Room
There are plenty of ways in which you can get creative with ladder shelves without breaking a sweat, considering the wide options available. Modern ladder shelf designs are perfectly suited for urbane, contemporary interiors. Melting away into the backdrop at times and standing out on other occasions to offer crisp visual contrast, ladder shelves bring a new dimension to any interior without taking up too much space. Slotting in snugly next to that beautiful fireplace or that pretty, large window, ladder displays breathe a new lease on life into that boring, lonely corner!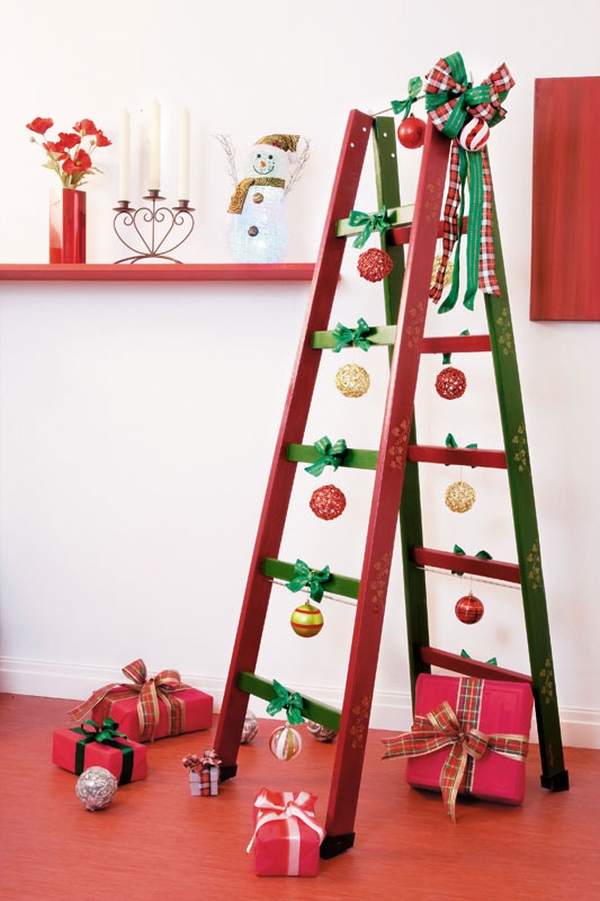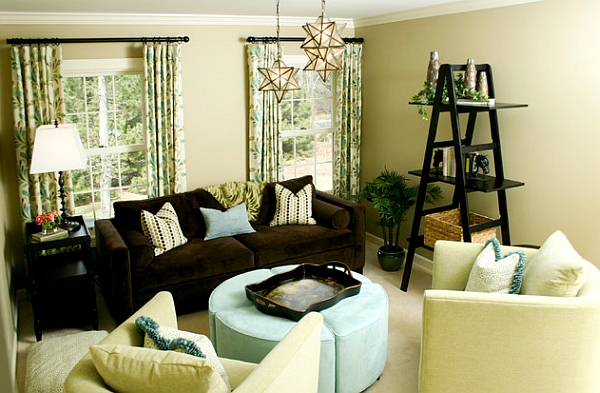 by Chelle Design Group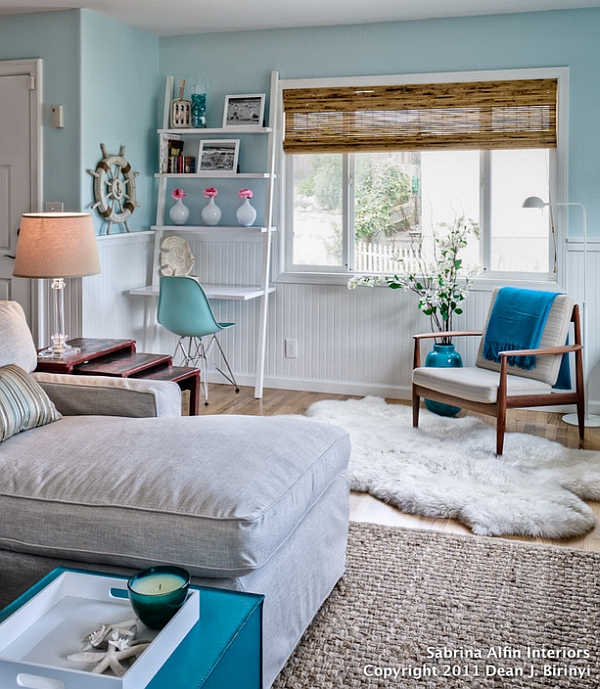 by Sabrina Alfin Interiors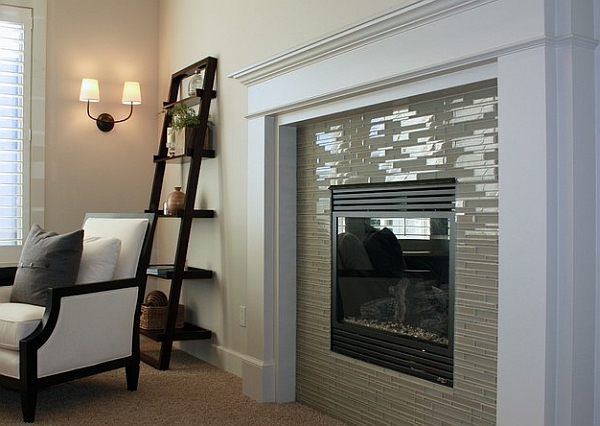 by Rebekah Schaaf
Ladder displays look equally appealing in small living rooms, as well as lavish, open-plan living spaces and are particularly alluring if you're opting for a cool coastal theme or a vintage rustic look. You can even use decor items in accent tones to complement the color scheme of the room. Simple and understated, ladder displays also demand little effort when it is time to redecorate your home.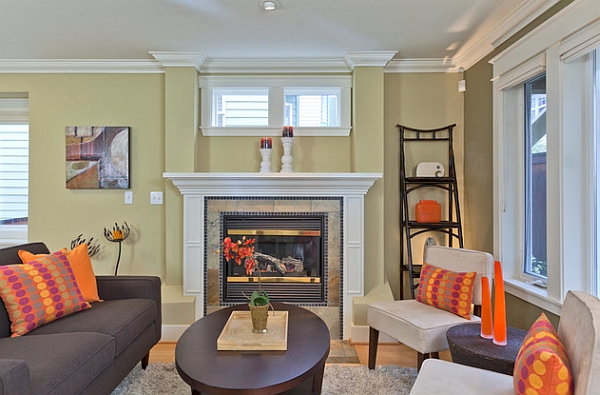 by Seattle Staged To Sell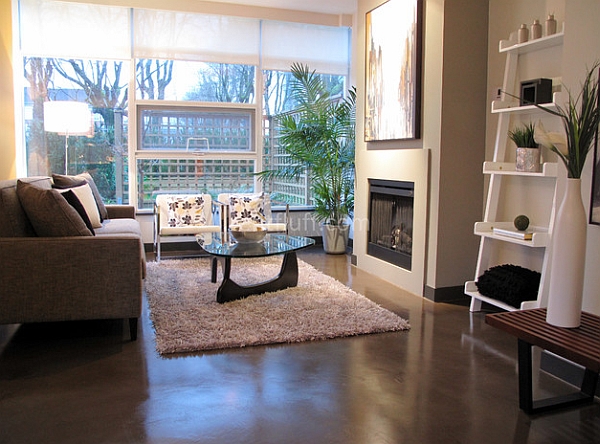 by Flüff Designs & Decor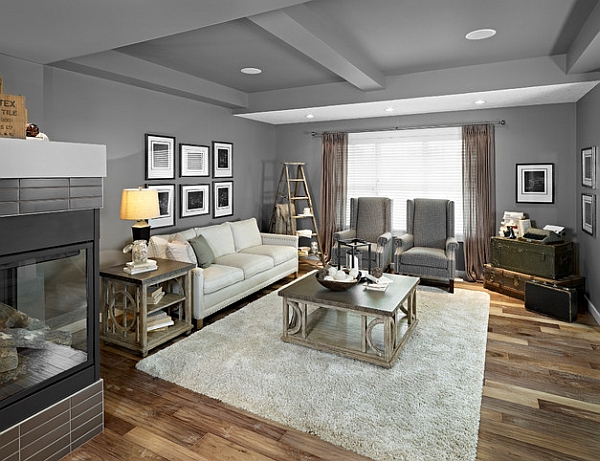 by Homes by Avi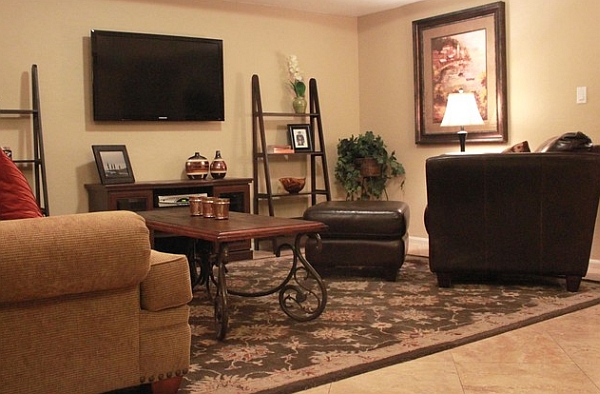 by Designs from Home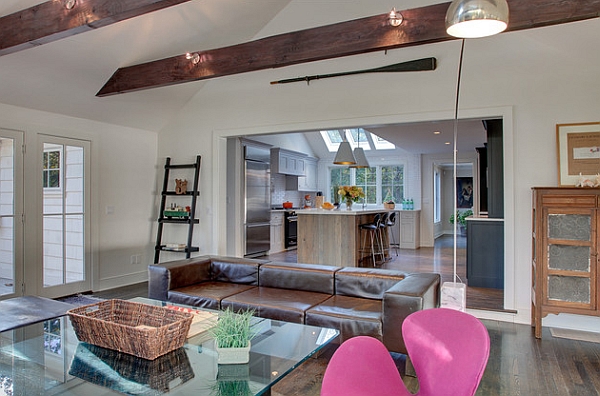 by Sellars Lathrop Architects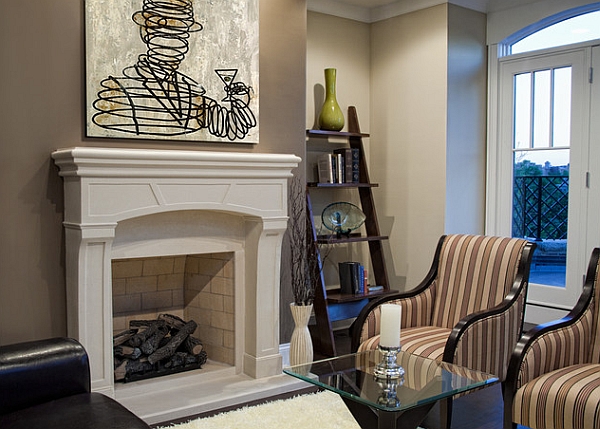 by TZS Design
Creative Kitchen Shelves
If there is one place in the house that demands additional storage space, it is the kitchen. Ladder storage shelves not only allow you to organize the kitchen efficiently, they also create fabulous displays using your utensils and chinaware. Combine the shelves with simple wicker baskets and chic containers and you have the perfect balance between open and closed shelving units. Some of the resourceful kitchens displayed here also use the traditional ladder horizontally to fashion a practical and incomparable pot rack.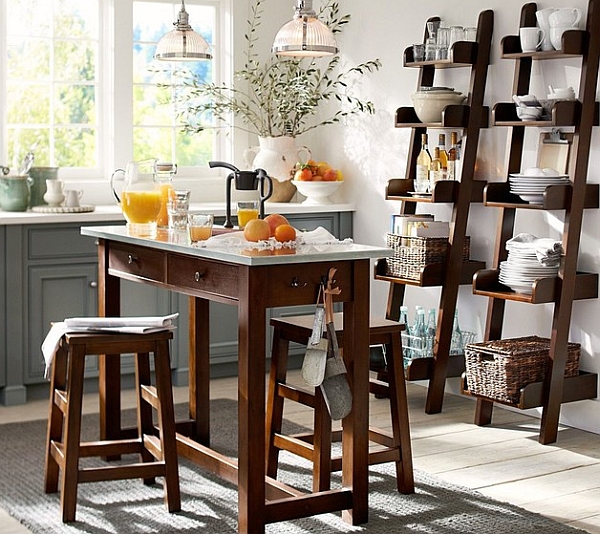 by Pottery Barn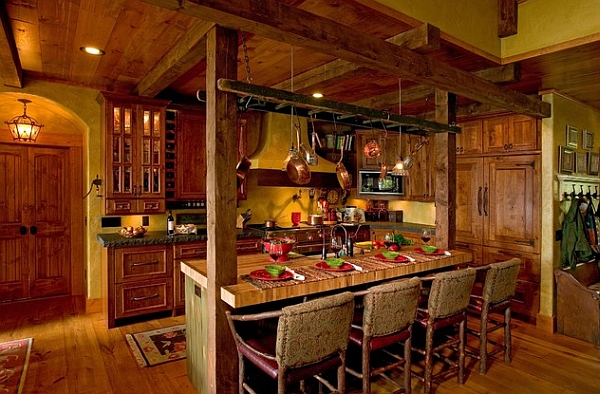 by Lands End Development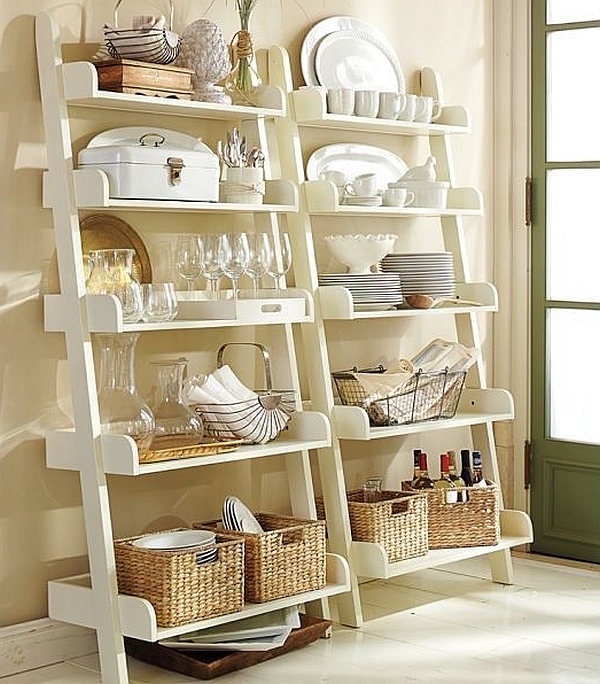 The dining space is another perfect spot for the ladder display. Just like the kitchen, sparkling glassware and lovely vases perfectly harmonize with the look of the dining room. If you have a fascinating art collection, use the ladder to showcase one of your favorite paintings without having to rely on the walls.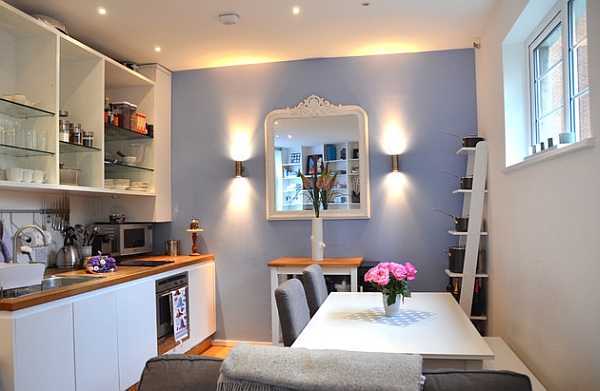 by Lauren Bryan Knight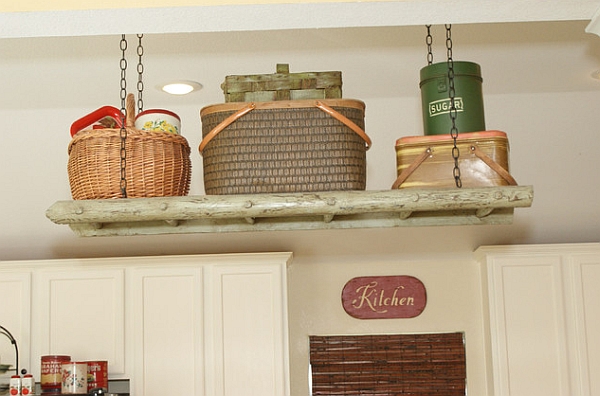 by It's a Wannabe Decorator's Life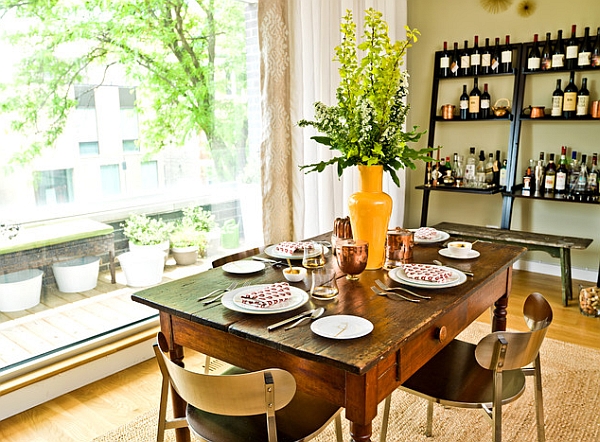 by Cynthia Lynn Photography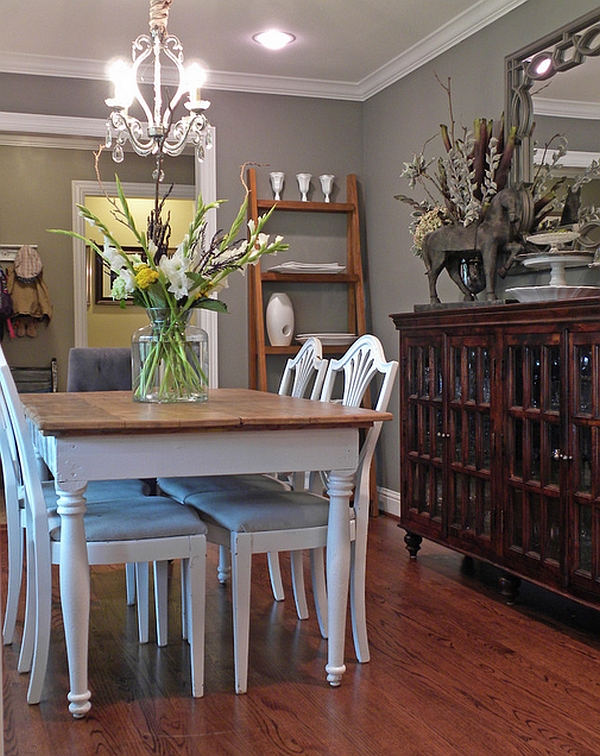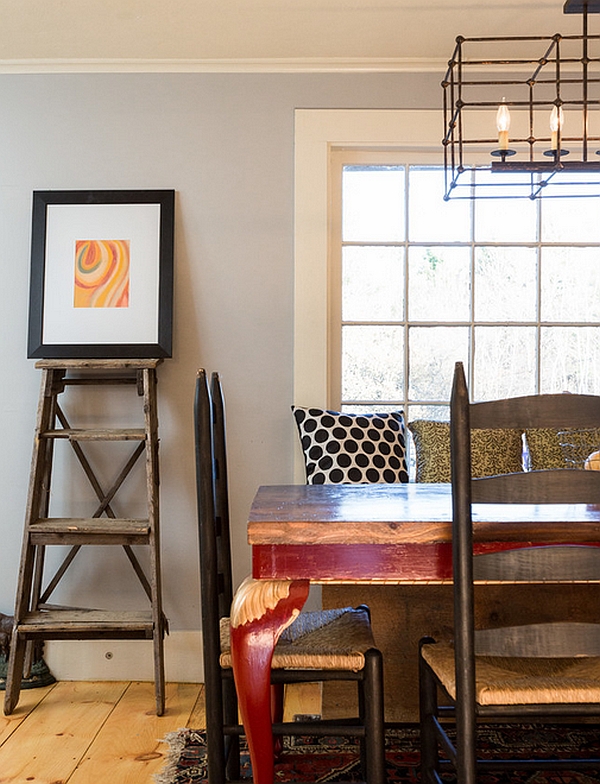 by New England Design Elements
Brilliant Bedroom Displays
Decorating a small bedroom can often be a challenging task. It involves deft choices that create a relaxing a personal space even while maximizing the available room. Ladder shelves come in handy when you are stuck with a tight corner by simply turning that nook into an attractive display. This is especially true for bookworms, as ladder bookshelves are a perfect way to stack all of your favorite titles right next to the bed while not taking up too much square footage. You can even use two such shelves instead of bedside tables to create graceful visual symmetry.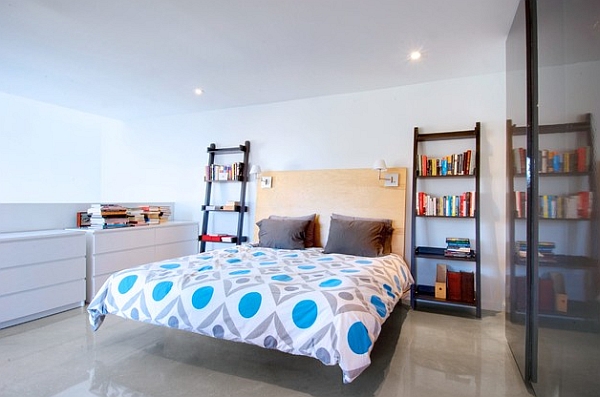 by Andrew Snow Photography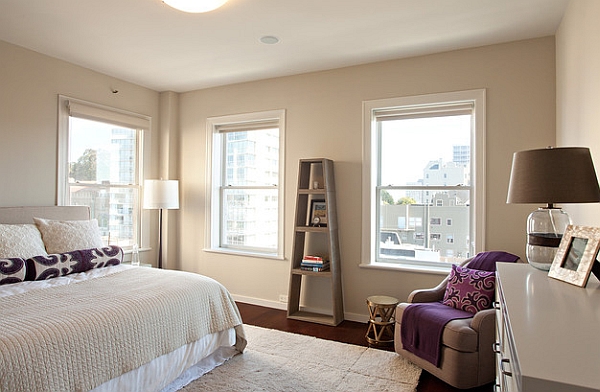 by Matarozzi Pelsinger Builders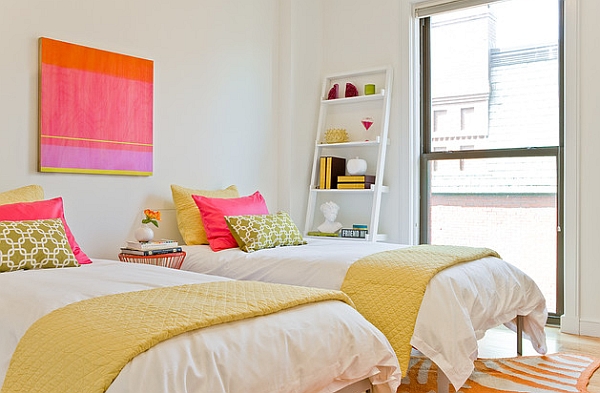 by Ana Donohue Interiors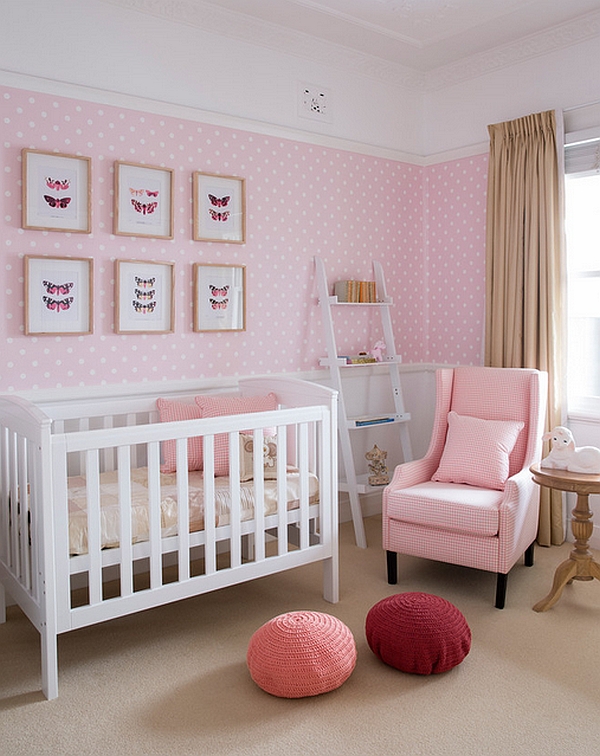 Ladder shelves with wicker baskets look especially cool in kids' bedrooms, as they help you tuck away all the mess elegantly. You can use some of the toys to create vivacious displays on the top shelves, while the lower ones can be used to hide away unnecessary items. Just let the ladder blend in with the color scheme of the room and ensure that its placement looks organic by choosing a less frequently used corner.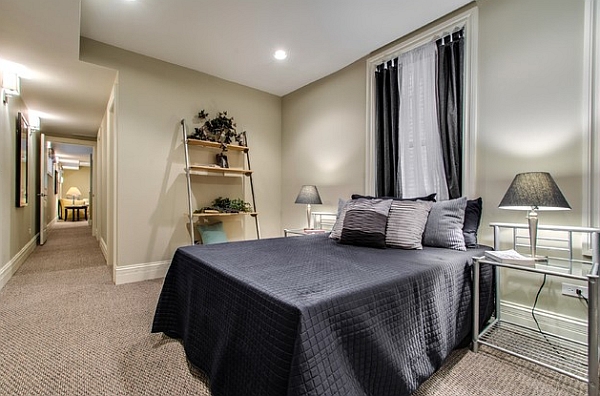 by Steele Consulting Group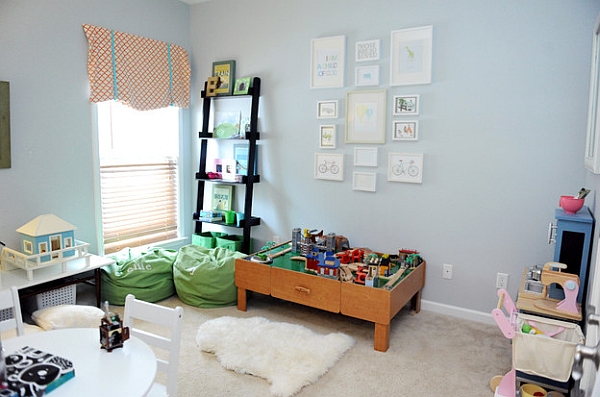 by Two Ellie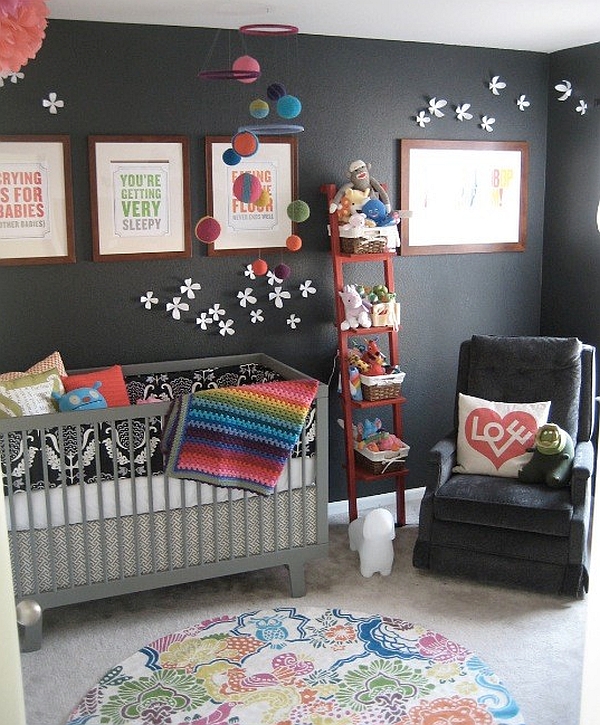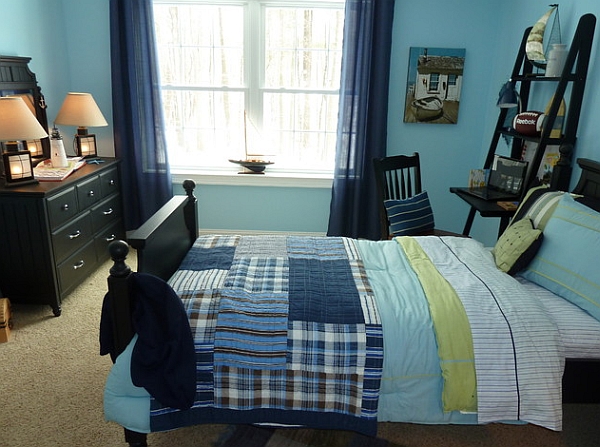 by Creative Decor by Mandi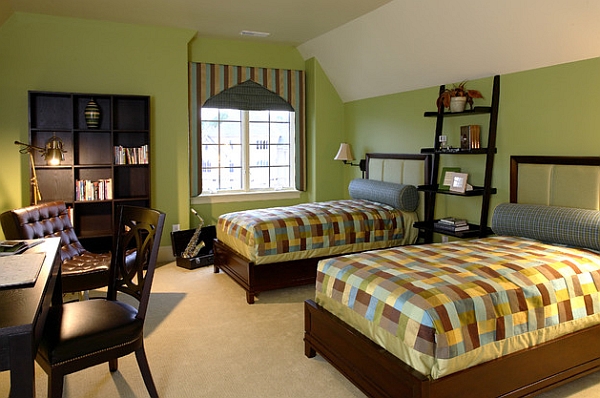 by Kelly Cruz Interiors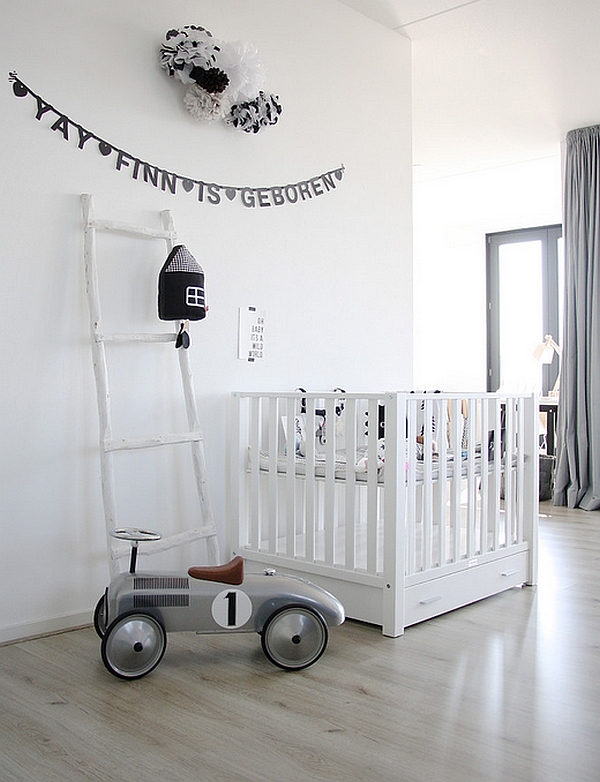 by Holly Marder
Think Vertical!
This is quickly becoming the design mantra among both home owners and architects alike. If there is not enough room to expand your interiors horizontally, then use the available vertical space. An ideal solution for modern home offices, ladder shelves help in tucking away office supplies and stacking files in an orderly fashion. With most home offices being set up in compact rooms, these shelves offer an apt ergonomic and tasteful design solution. You can even opt for ladder shelves with built-in workstations to create a second workspace in a roomy home office.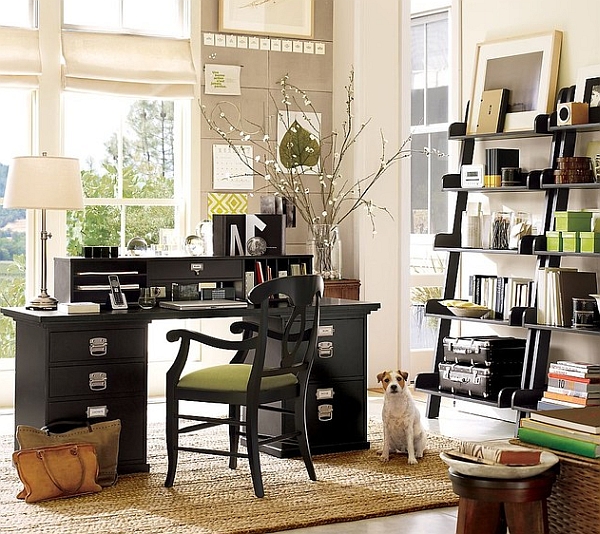 by Asbury Remodeling & Construction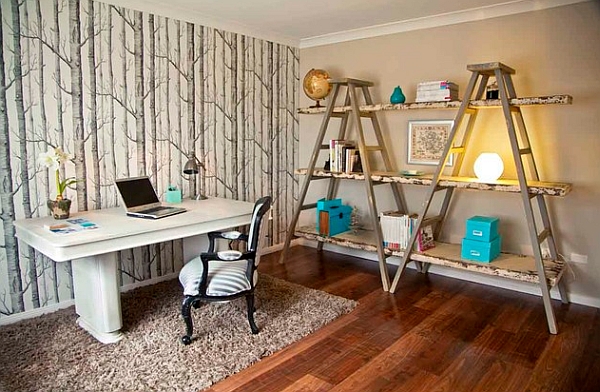 by Matilda Rose Interiors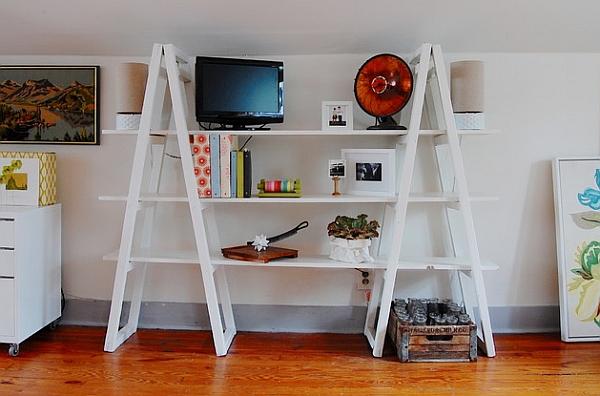 by Corynne Pless
Simply place a slim ladder shelf filled with books right next to your favorite chair along with a brilliant floor lamp and you have a visually appealing reading nook that should serve you well in the winter ahead. A two-sided ladder is better served in areas where you need a larger display with more shelf space.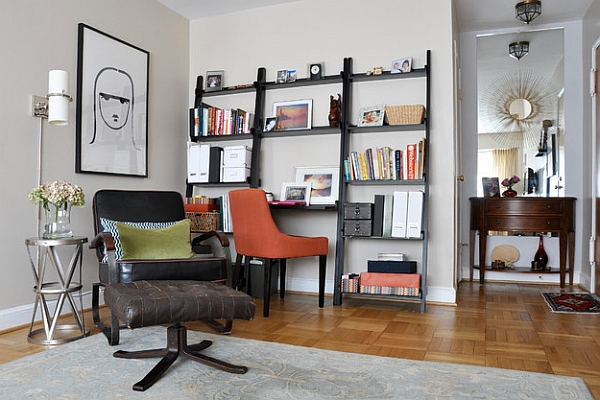 by CM Glover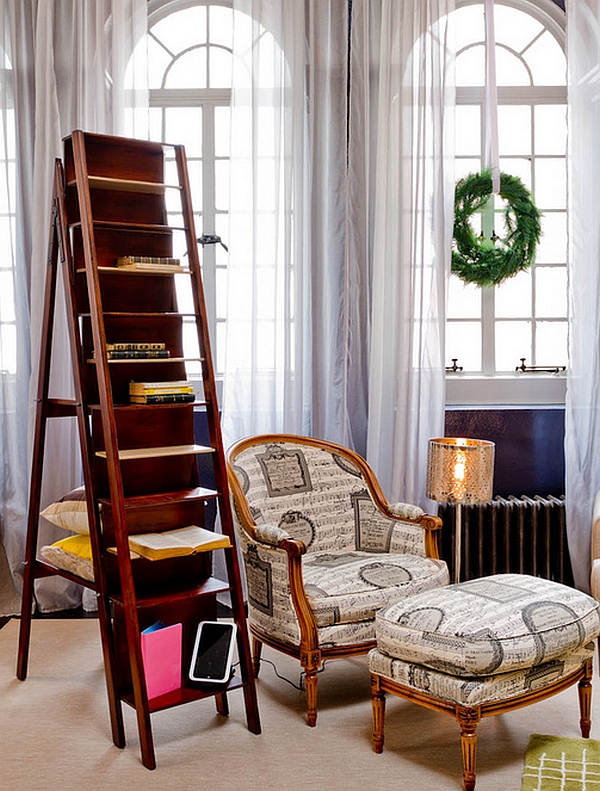 by Rikki Snyder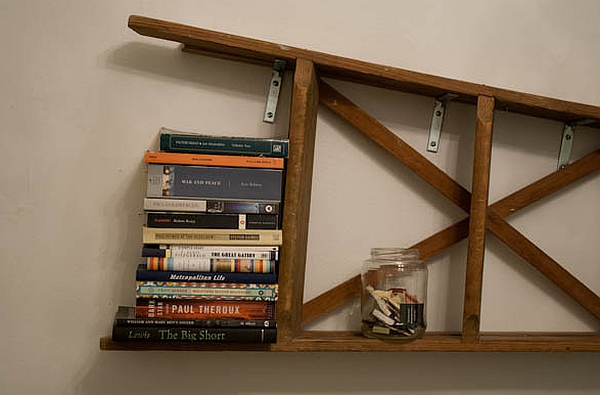 by Graham Albert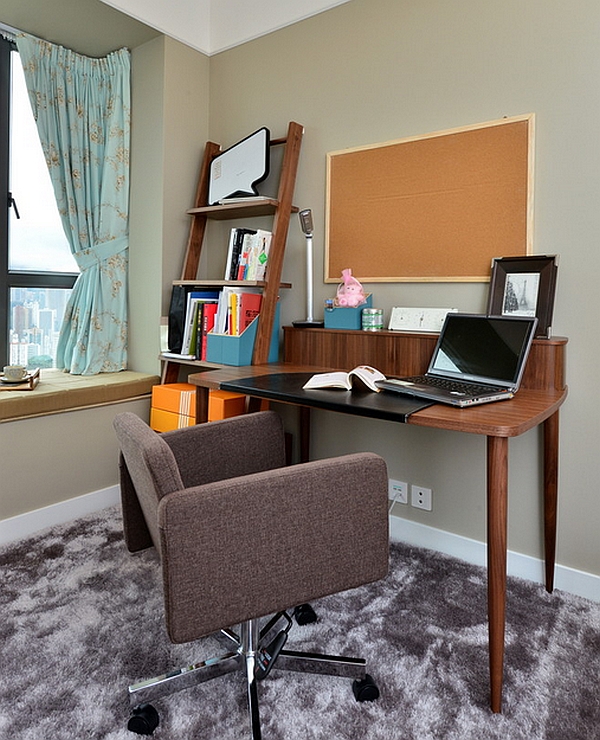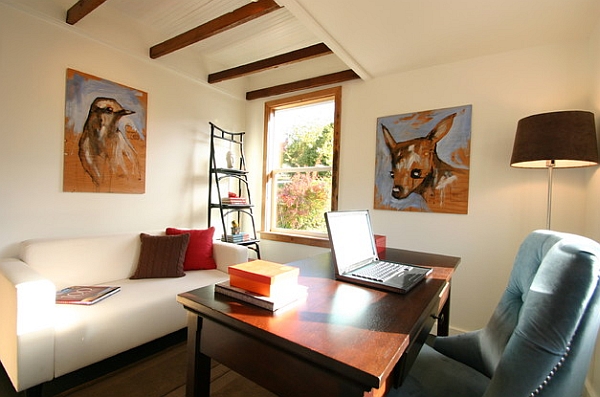 by Green Canopy Homes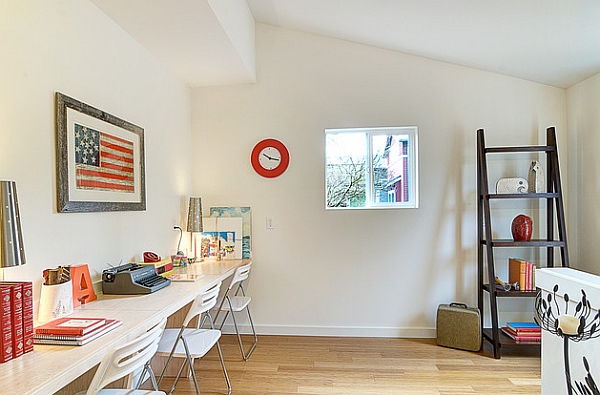 Contemporary and Classy Bathrooms
Trendy modern bathrooms have indeed become one of the most popular places to add a sleek bathroom towel ladder that also doubles as a lovely focal point. Bathroom towel display and arrangement ideas are an easy way to add some accent color to the neutral bathroom setting. This also allows you to easily change the color scheme of the room by simply switching the towels with a change of seasons and hot trends. Combining modern minimalism with space-conscious form, ladder towel racks can also be wall-mounted to save up on precious legroom in small bathrooms.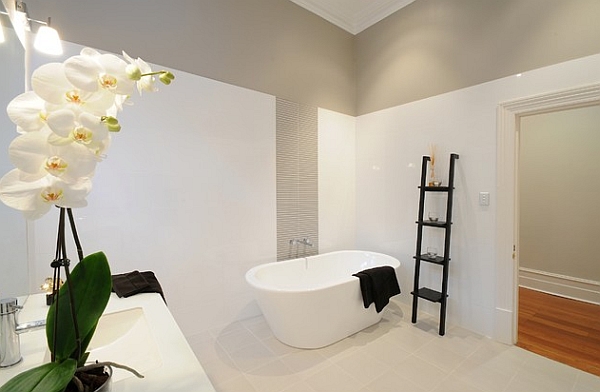 by Liz Prater Design Home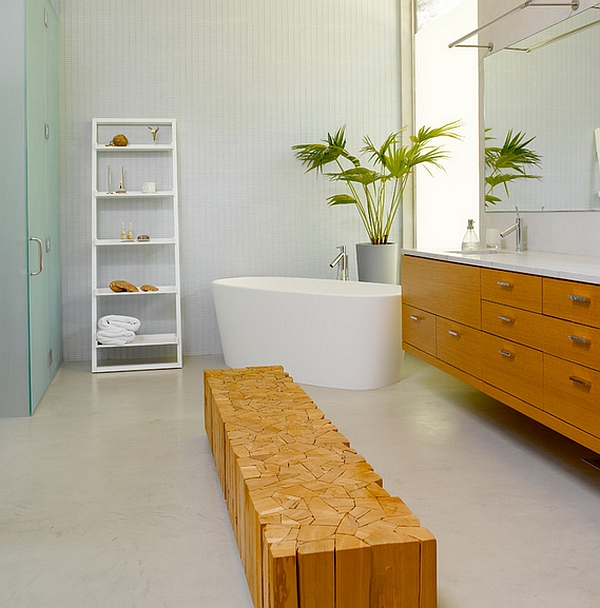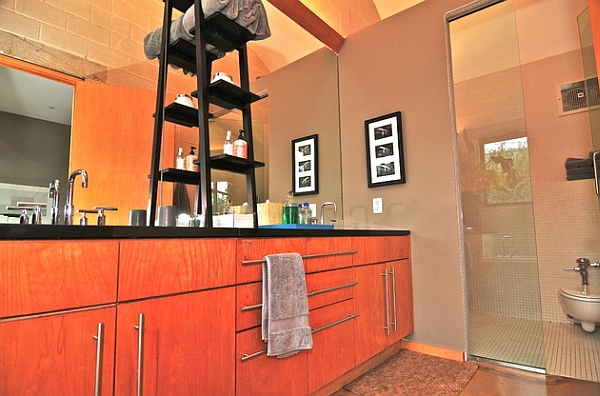 by Valerie McCaskill Dickman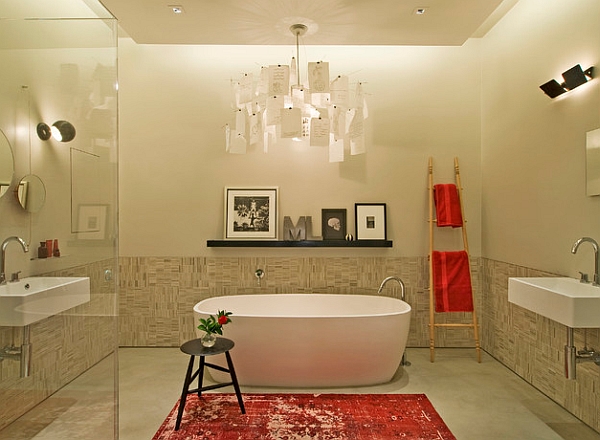 by David Howell Design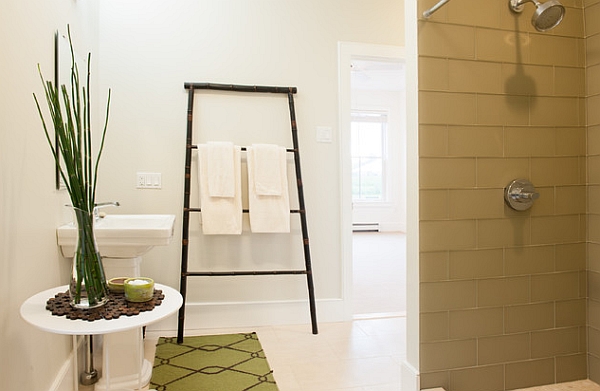 by Mary Prince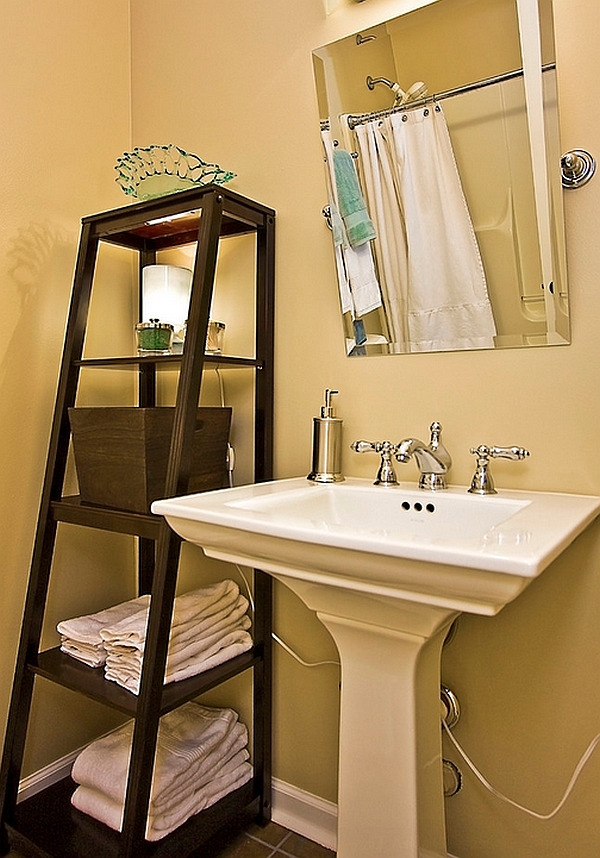 by Just Perfect! Home Staging + More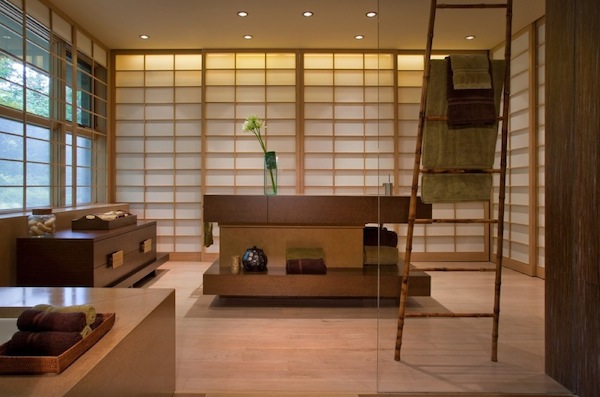 by CustomMade
Wrapped in Green Goodness
Ladder shelves also offer something special for all the nature lovers out there. Since most vintage and rustic ladders come in wood, they tend to paint a warm and inviting picture that is perfect for the patio or outdoor garden. Use old step ladders to showcase some of your favorite potted plants and colorful blooms that steal the show. You can even bring this rustic nature-centric approach indoors by decorating the ladder with a few brilliant vases that hold fresh flowers of the season.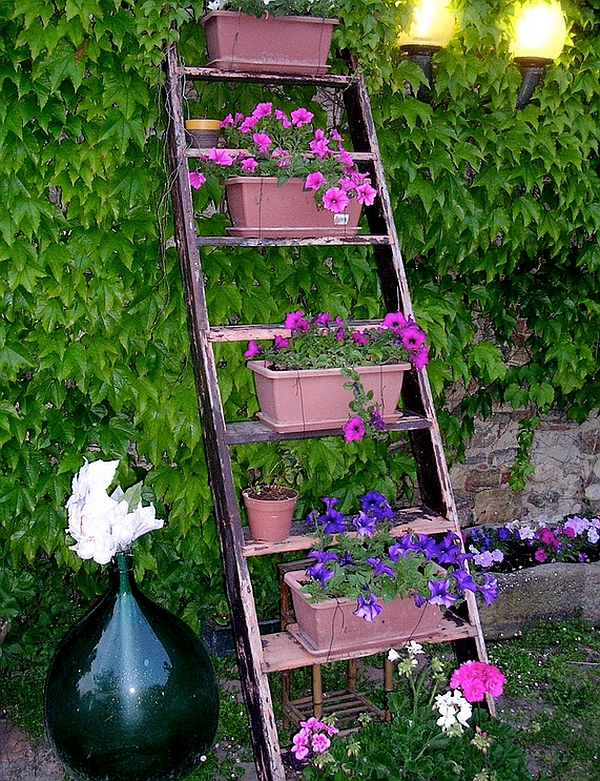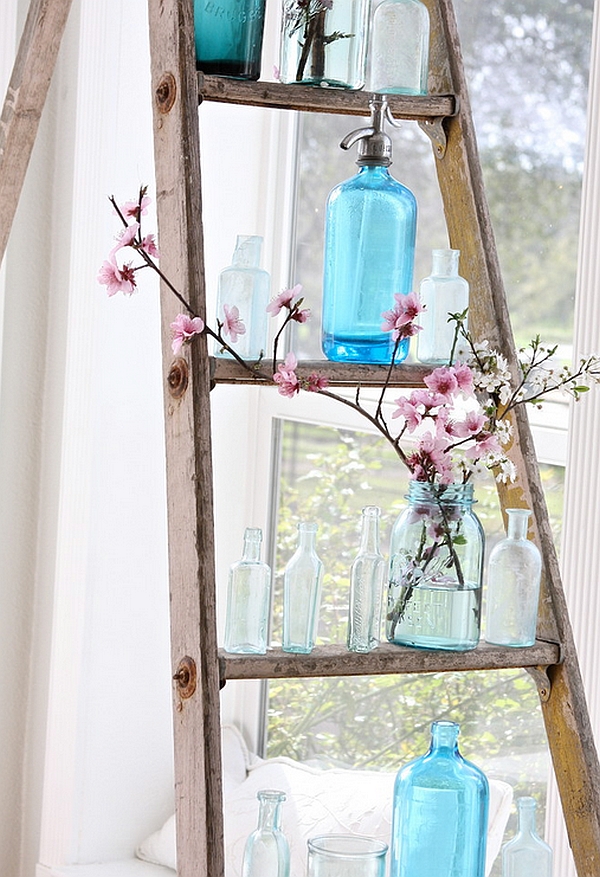 by Dreamy Whites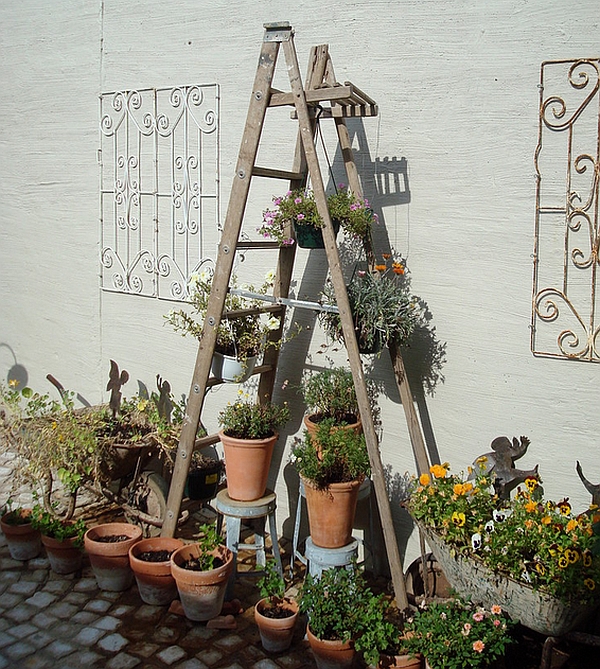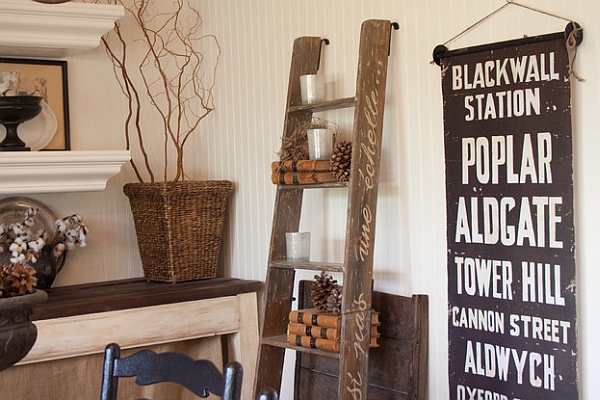 by The Old Painted Cottage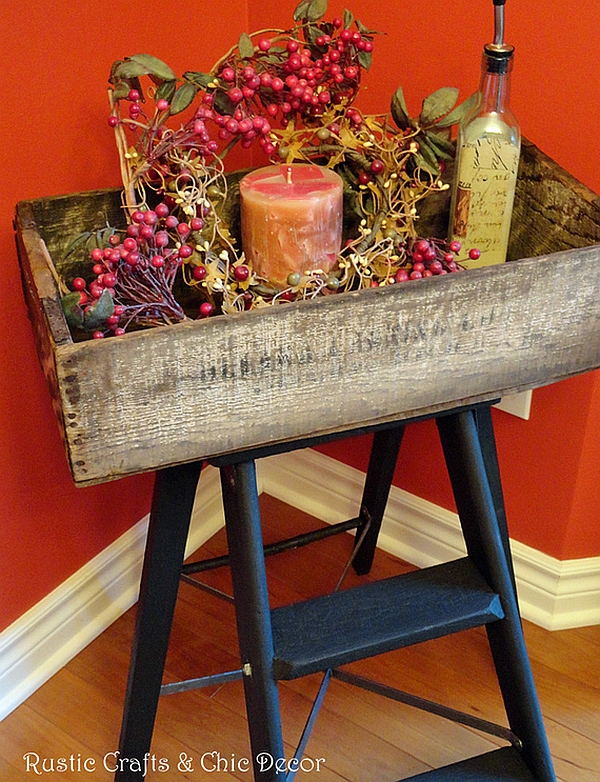 by Rustic Crafts & Chic Decor
Personifying imaginative modern minimalism, ladder shelves and displays can be used pretty much anywhere and everywhere in your home. There is plenty that can be done even with an old, battered ladder that seems lifeless when stuck in the attic. So, are you tempted to take the style quotient of your home up by a few steps?