The number of home office units that are cropping up these days is a testimony not just to the way in which technology has allowed people to work from home, but also most likely the amount of work that some of us tend to take home whenever possible. Working at home is obviously rather different from working in your office cubicle and it tends to give you far more flexibility and at times allows you to get a lot more comfortable. While many new home owners are planning for a dedicated home office room, there are others that are turning the available little corner or space into a work station.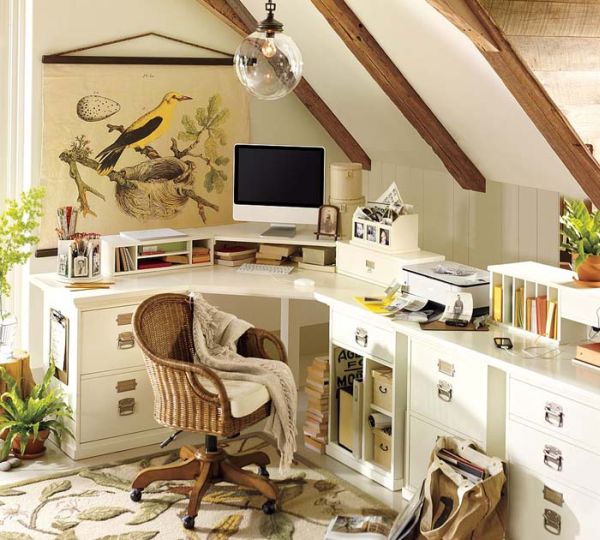 Here are 20 Small Home Office Ideas ideal for those who are challenged for room and wish to have a decently organized work space that combines form with function. You will be surprised at the number of uncanny pots and multitasking décor that make this a possibility-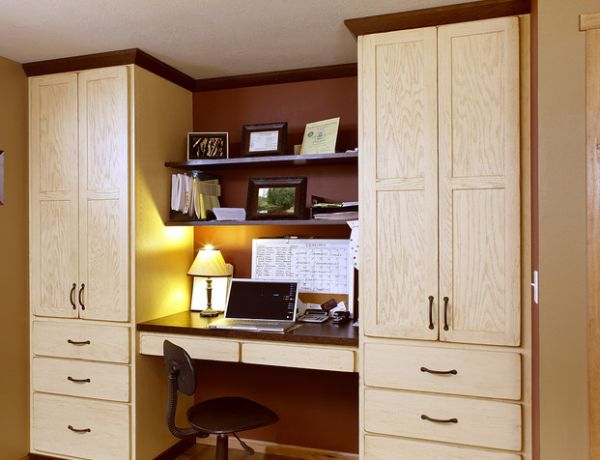 by Showplace Wood Products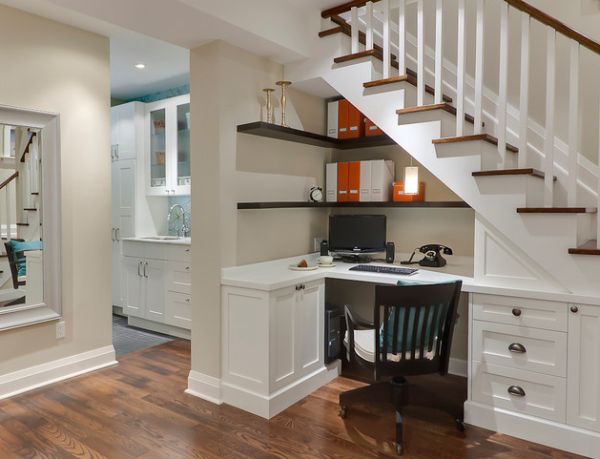 by Sage Design Studio Inc/ Photograph by Leslie Goodwin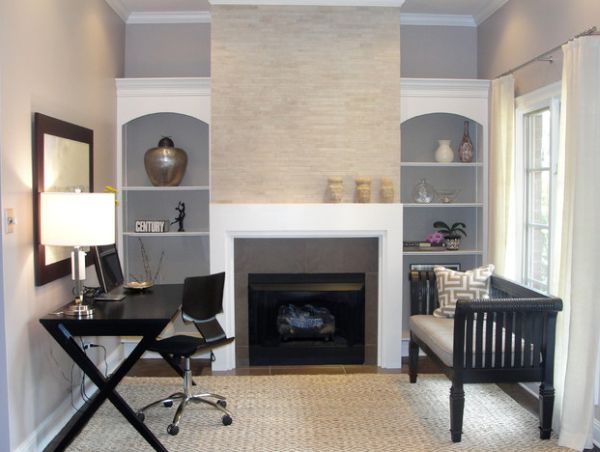 by Rebekkah Davies Interiors + Design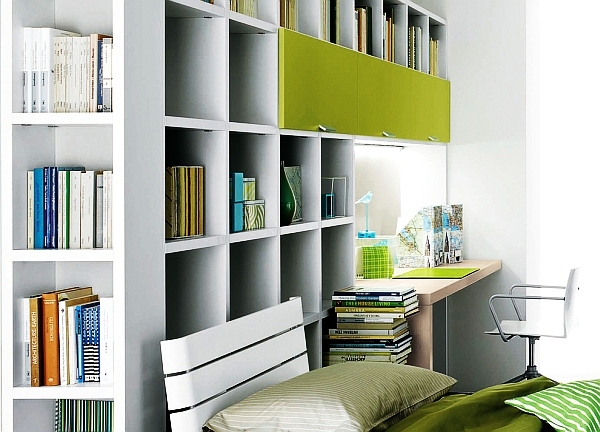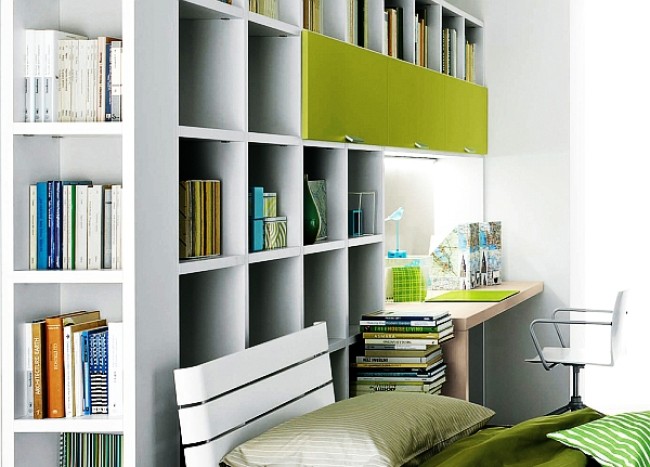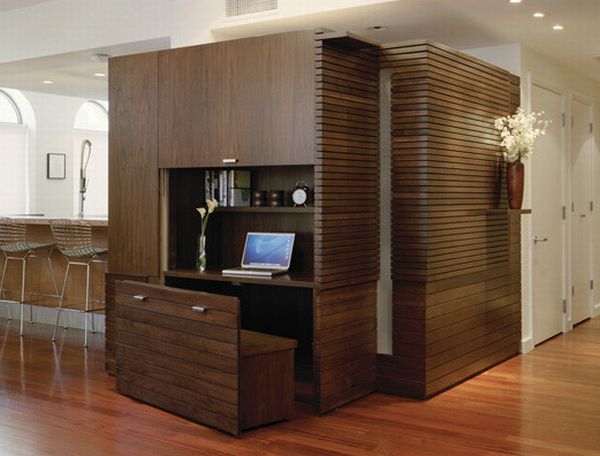 by Minday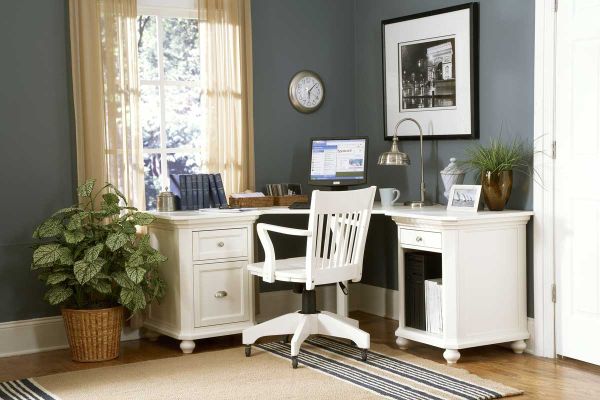 Smart décor that can save up on space
One of the most essential things to remember while planning for small home office designs is to employ décor, furnishings, desks and cabinets that do not occupy too much of leg space. Remember that the space that you have at hand is already limited and the best way to maximize it is by using it as smartly as possible. Desks that can simply fold away towards the wall when not needed, floating shelves and wall-mounted cabinets away from the ground and proper organization help immensely.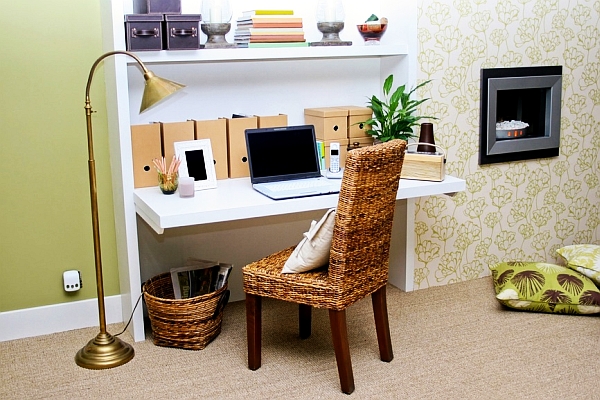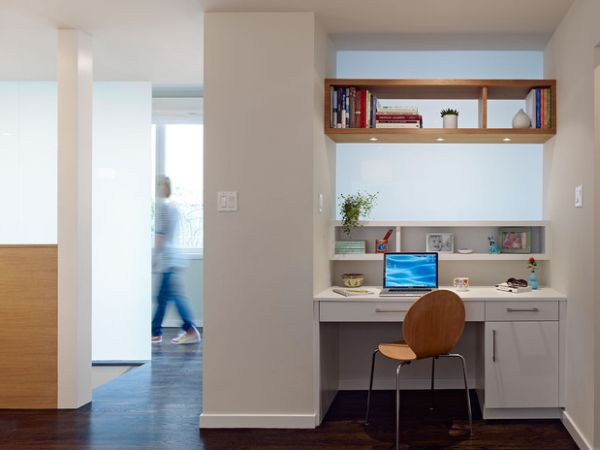 by Feldman Architecture, Inc.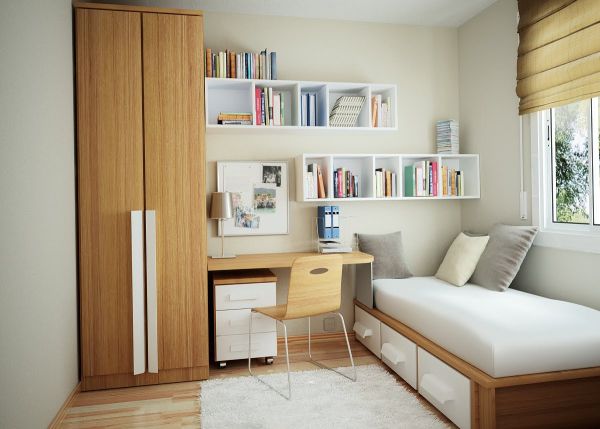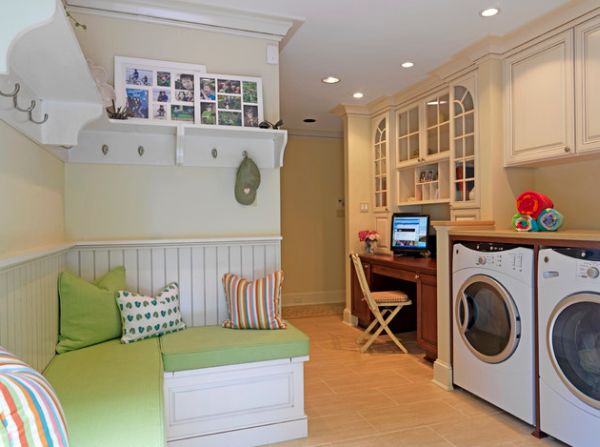 by Case Design/Remodeling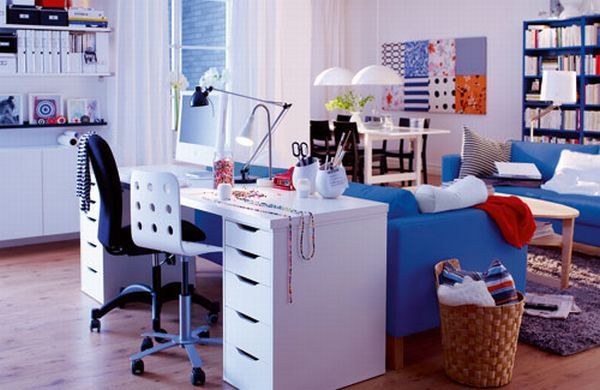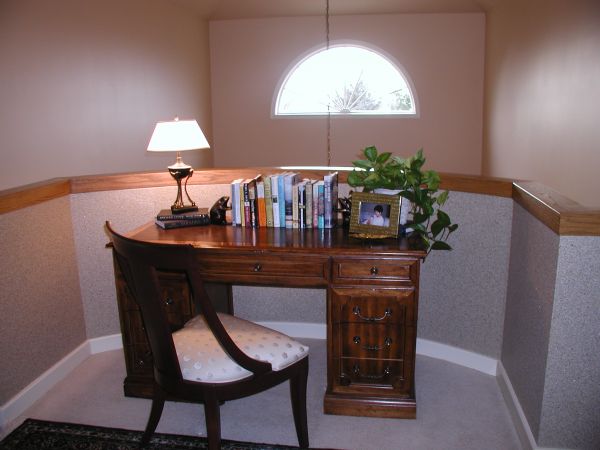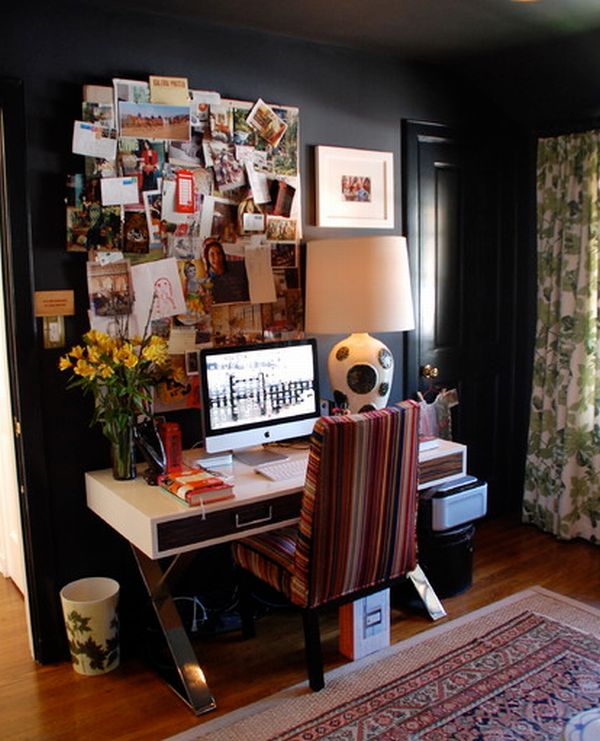 by Lisa Borgnes Giramonti
Turning the forgotten corner!
Small home office units and work stations can be easily accommodated anywhere and while there is no one-fit-for-all solution, one can make things work by using a bit of creativity and daft design. Do not neglect any corner or substantial space that you have left underutilized as room under the stairs, stairway landing space, a small attic and at times even a large empty wardrobe can be turned into home offices. Check out the ideas here and improvise to make it work at your own residence-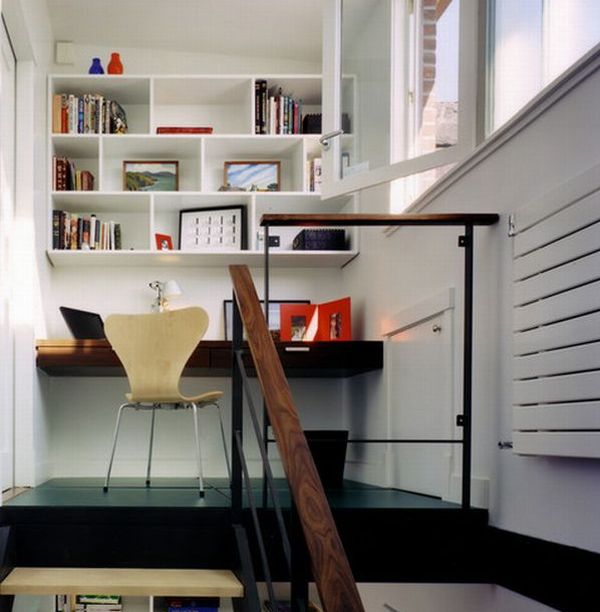 by CWB Architects/ Photograph by Hulya Kolabas & Catherine Tighe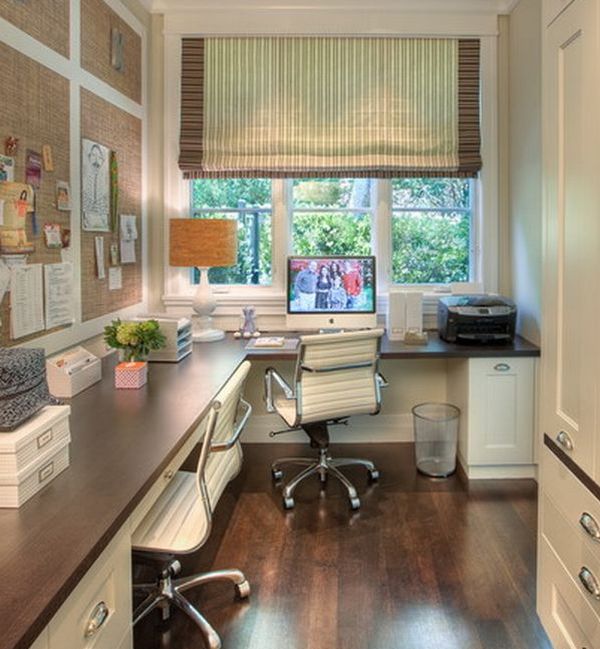 by Polsky Perlstein Architects/ Photograph by Mark Schwartz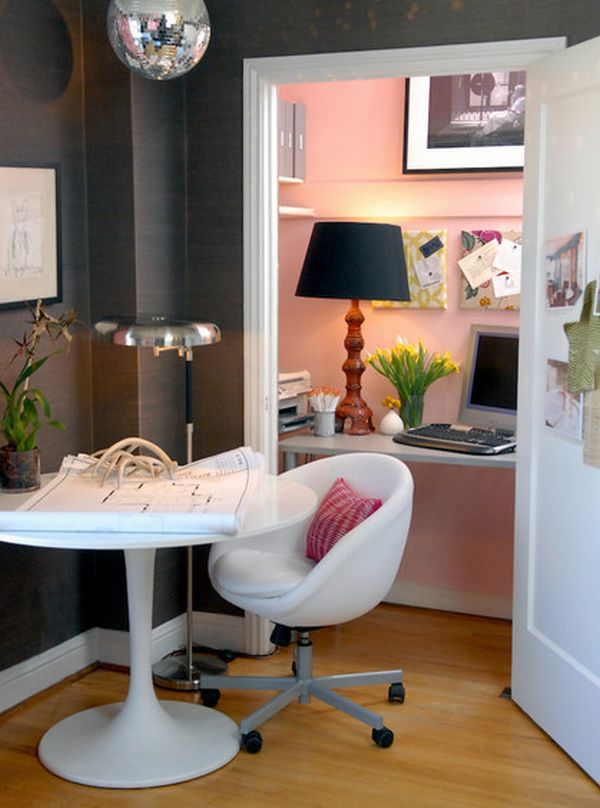 by Ed Ritger Photography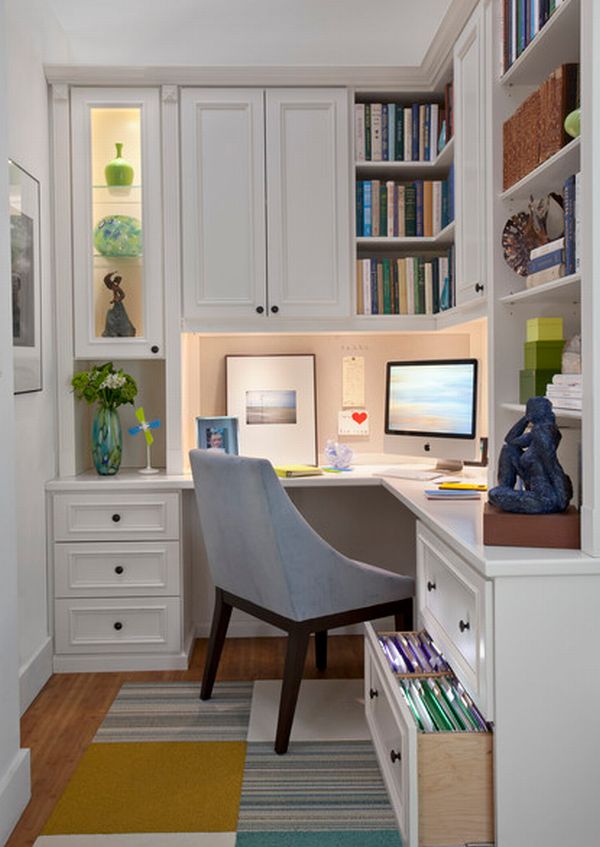 by Transform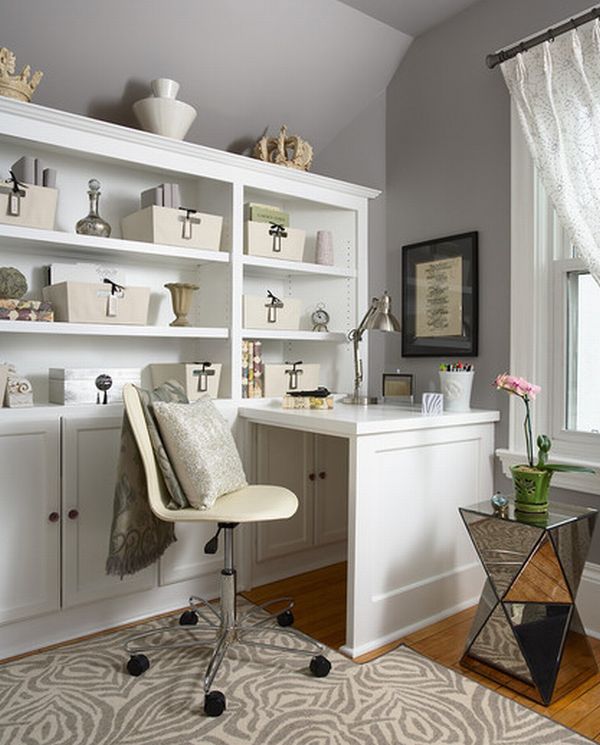 by LiLu Interiors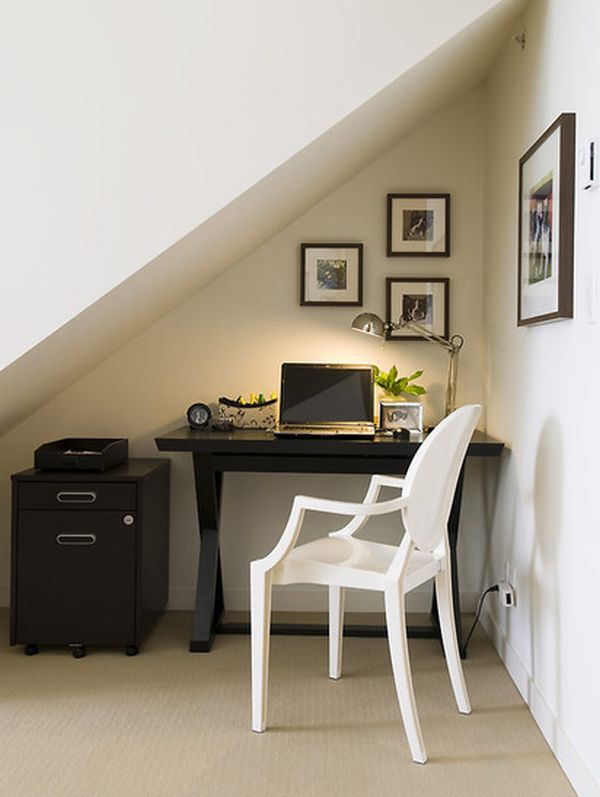 by Maria Killam