A gorgeous nightstand or bedside table instantly elevates the appeal of your bedroom. Combining aesthetics and ergonomics in just the right proportions, an ideal nightstand is one that complements your bed and the theme of your bedroom perfectly. Designed with incredible ingenuity and stunning contemporary flair, the collection of nightstands from Porada exudes irresistible Scandinavian charm. Crafted with precision and available in a variety of finishes, each side table has undeniable appeal that adds both visual and textural contrast to your bedroom.
Finding that ideal balance between flowing form and function, each of the six nightstands showcases brilliant Nordic design with a touch of semi-minimalism. Whether you are thinking about adding a hint of metallic glint or a warm wooden surface to your bedroom, it's hard to look beyond these lovely bedside tables. Versatile and portable, they also double as handy side tables in the living room or the family room whenever necessary…
Cool and Compact BABY
Space-saving bedside tables and compact designs with sufficient storage options are all the rage in today's design world. Cool and trendy, the Baby nightstand perfectly fits the bill. Designed by Tarcisio Colzani, its chic minimalist form, sleek metal frame and beautifully crafted wooden top ensure that it's a perfect fit in any contemporary home. It also makes for a smart side table that helps tuck away your bedside essentials!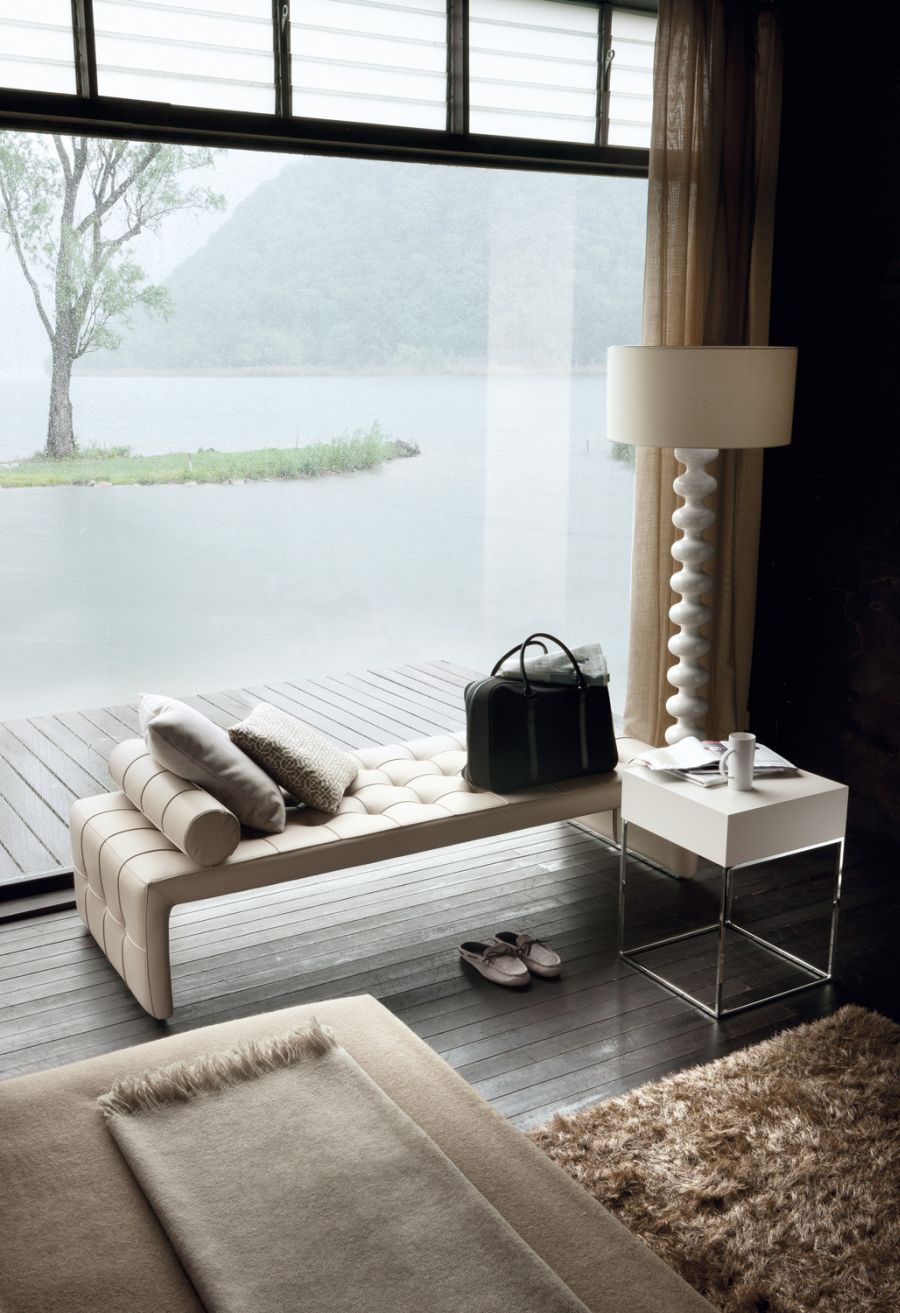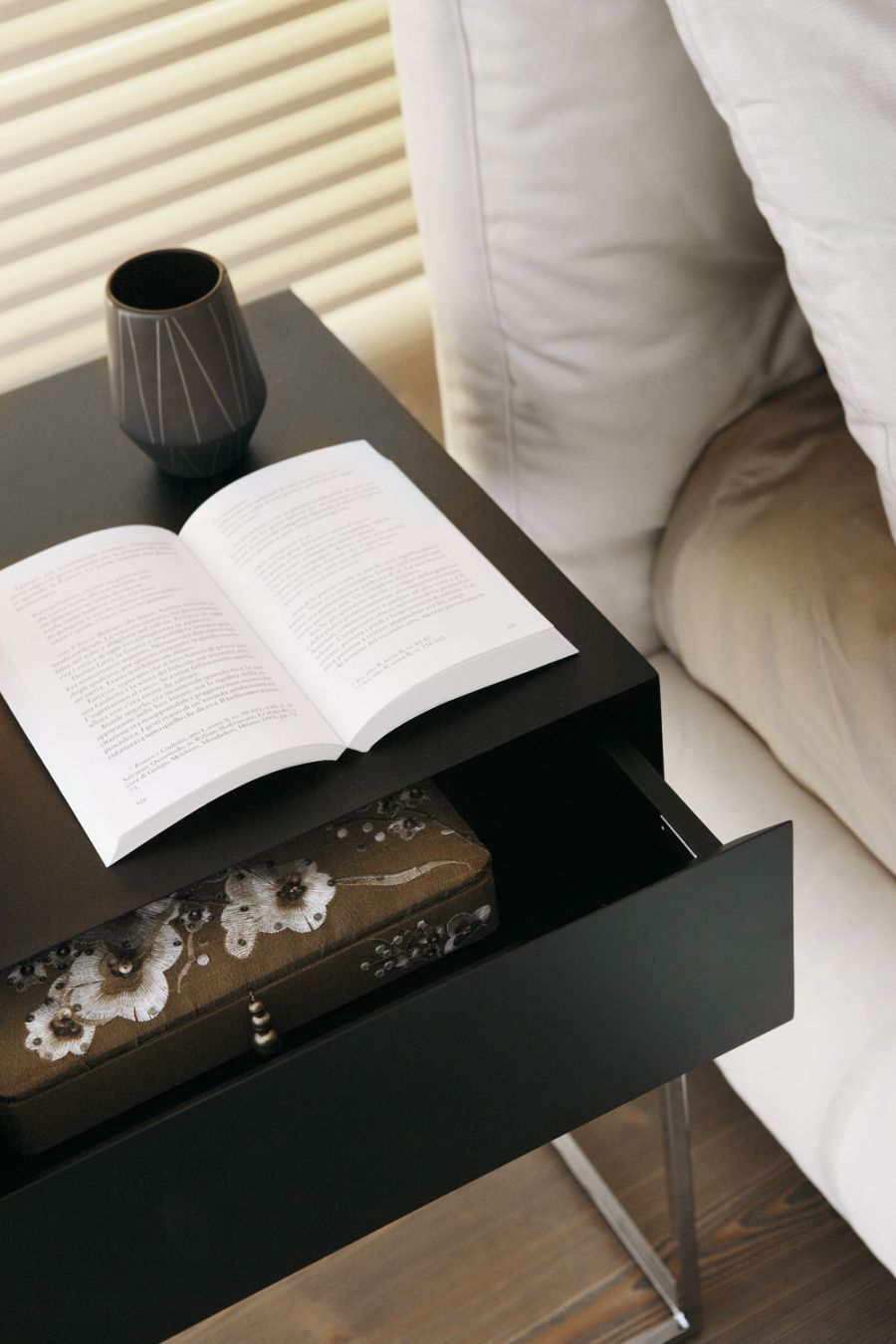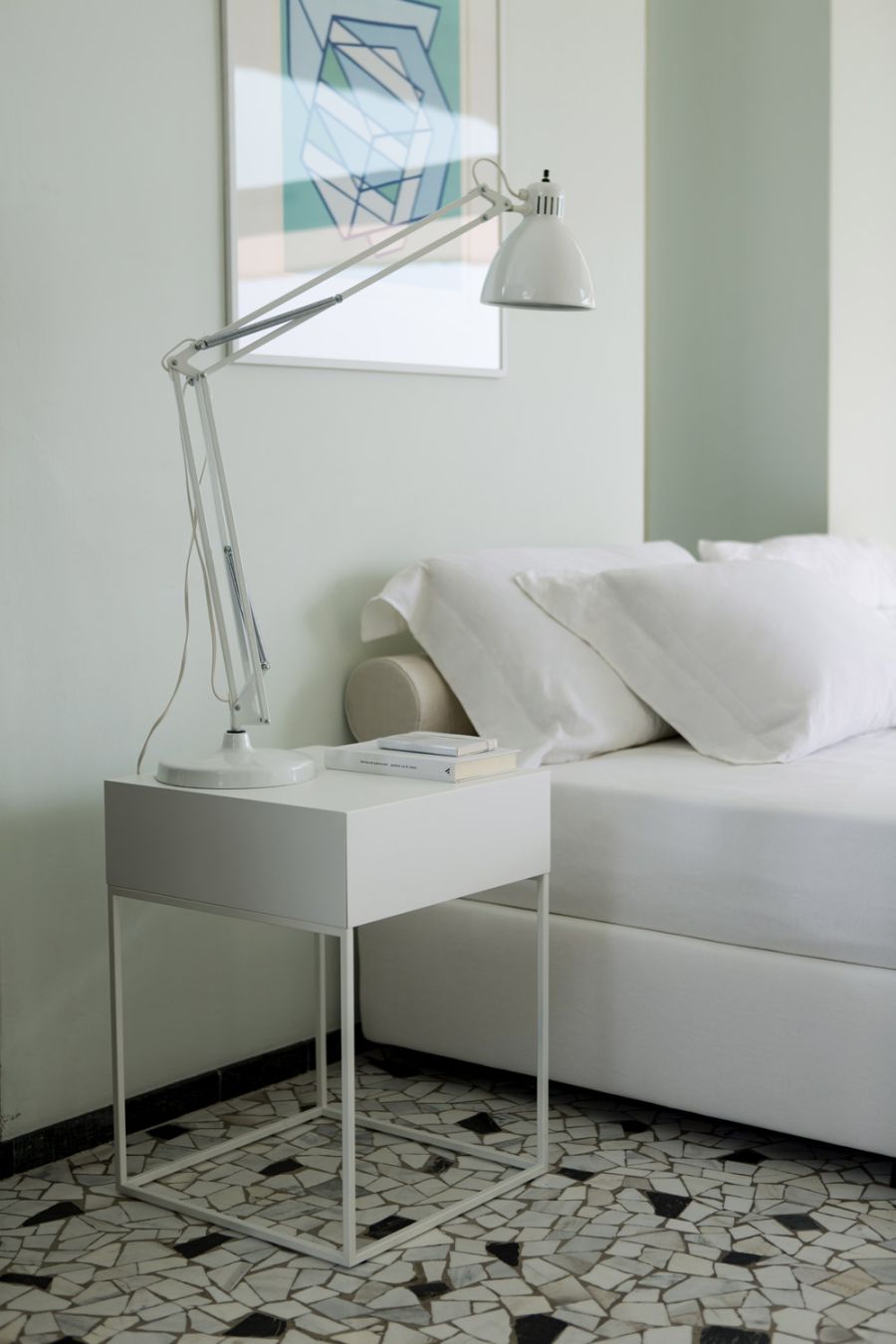 Stylish and Stackable CELL
Love to catch up on a book before you slowly slip away into dreamland? Then Cell is the perfect nightstand for you. Unlike every other design in the collection showcased here, the piece's hollowed cylindrical form turns your book collection into a fabulous display. Beautiful and functional, this bedside table also adds smart geometric contrast to a room dominated by clean straight lines. Not to mention, you can stack one Cell on top of another to create a more engaging display in the home library!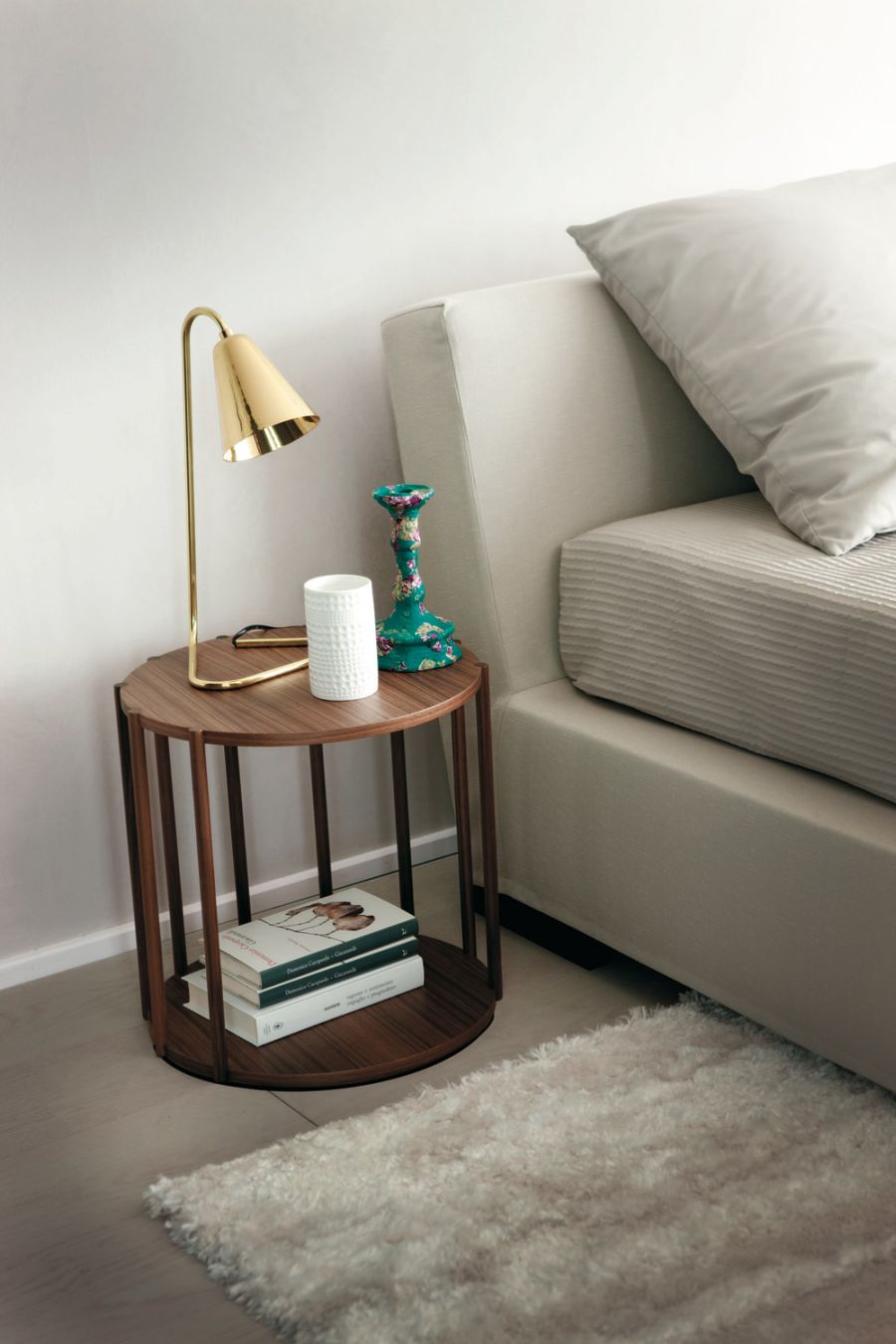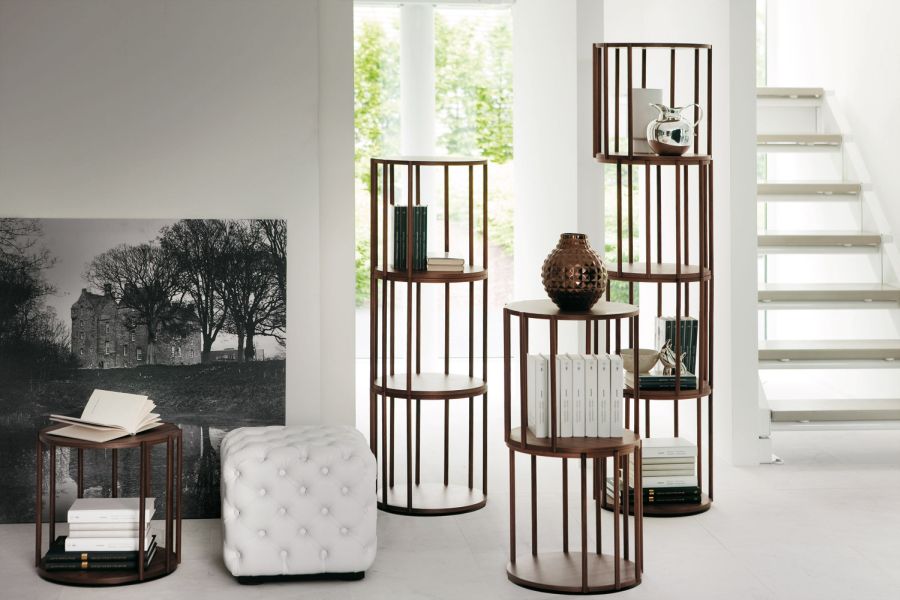 The Allure of QUEEN 2!
Crafted with a hint of glitter and plenty of oomph by Opera Design, the chic Queen 2 brings a splash of Hollywood Regency to your bedroom. Available in a sparkling mirrored finish, the piece definitely ups the glamour quotient of the room while accentuating the existing theme. Mirrored decor is great for small bedrooms, as it creates a bright, airy ambience. Its twin drawers also offer plenty of bedside storage.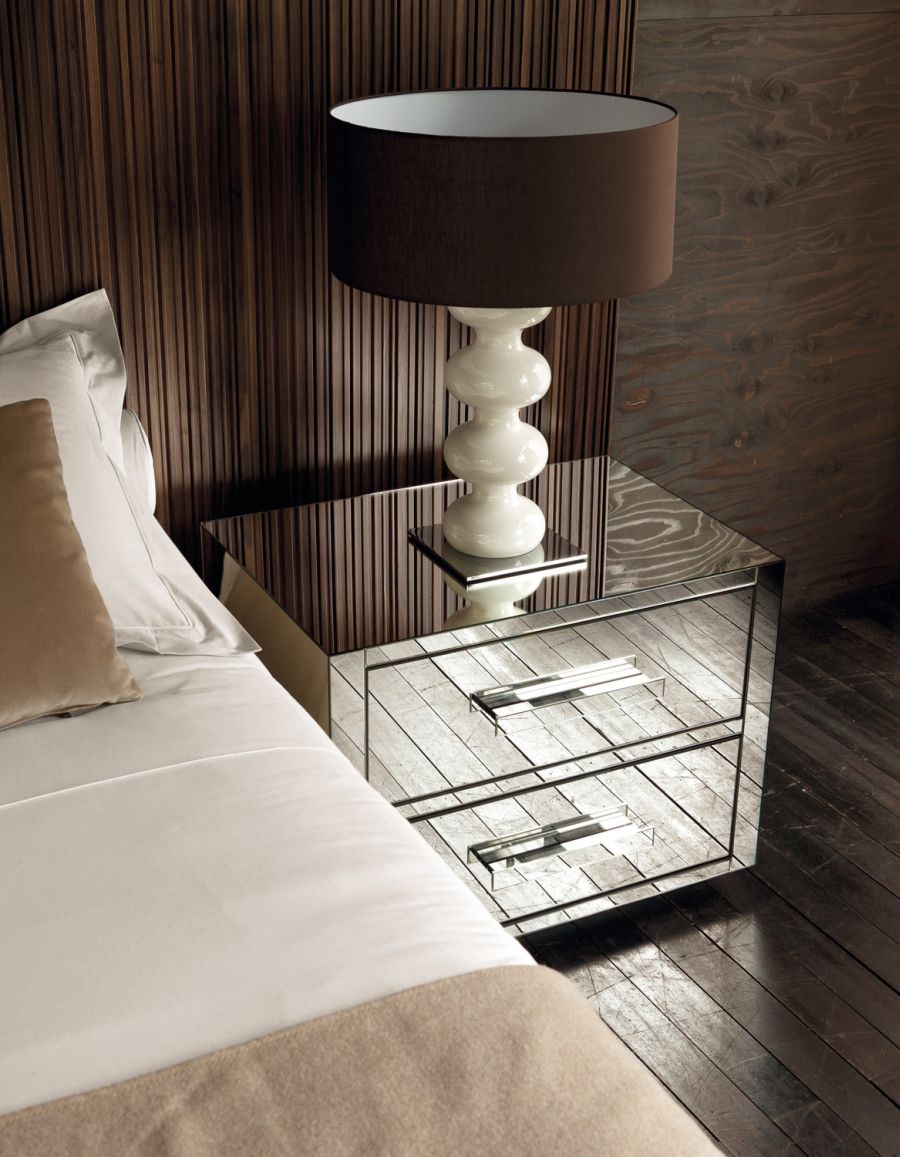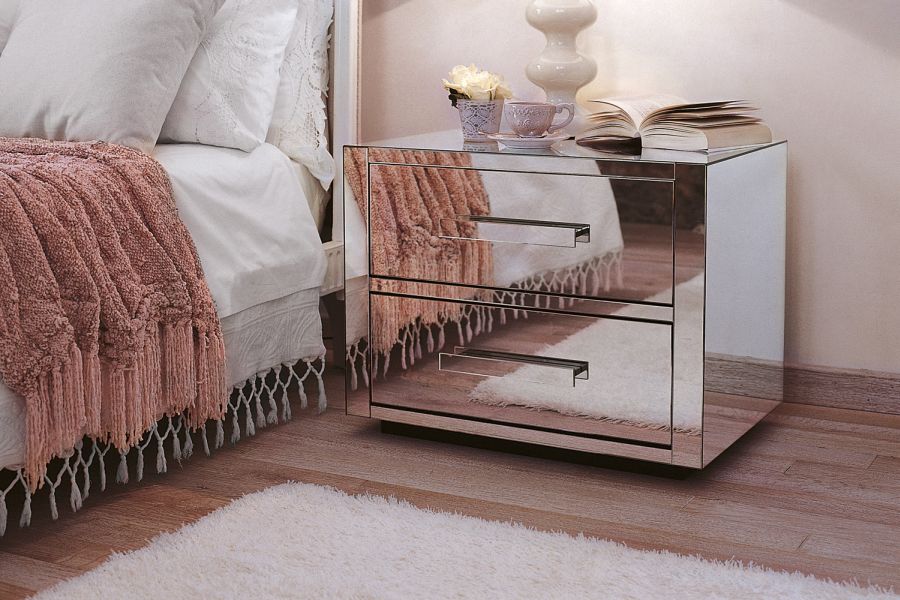 Marble Magic with ZIGGY NIGHT
Clad in rich canaletta walnut and featuring an elegant marble top, Ziggy Night reminds us of the many mid-century modern delights crafted by Eero Saarinen. Designed by C. Ballabio, the piece's Scandinavian style is simply unmistakable. Porada states that everything they design is born from the love of wood. Ziggy Night epitomizes that philosophy perfectly!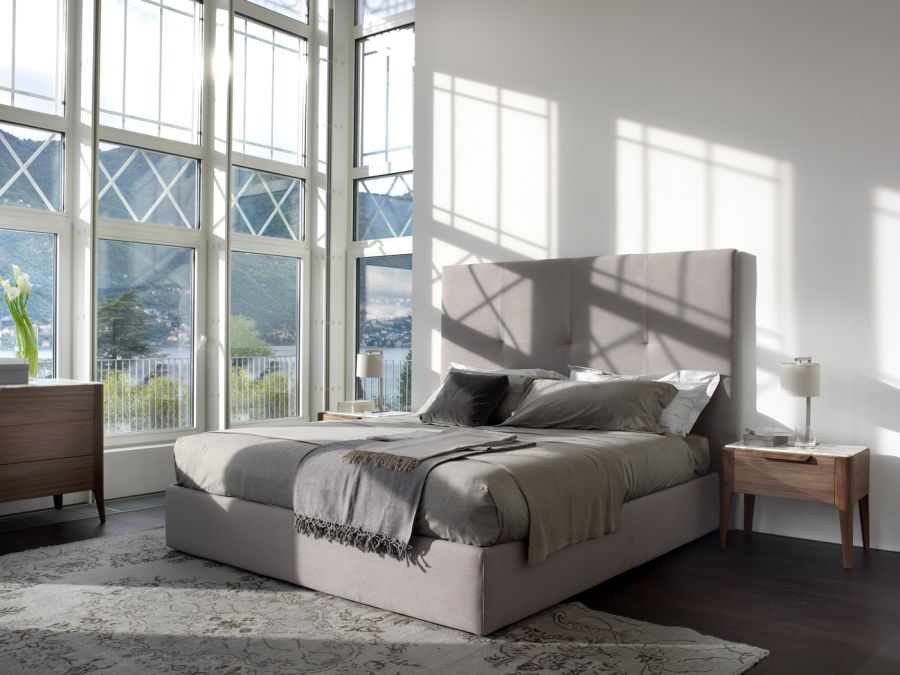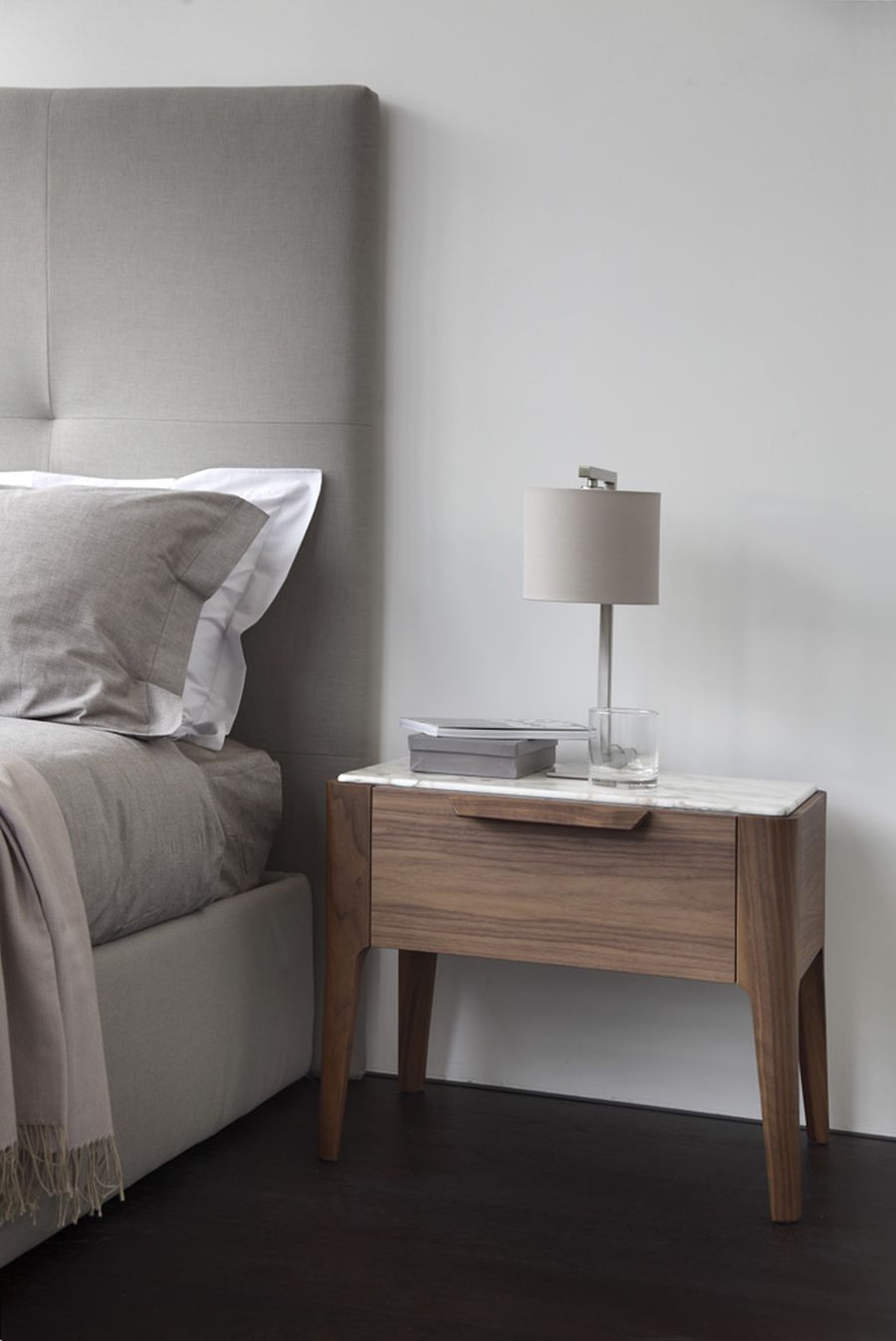 Dazzling and Bold GLITTER
It would be safe to assume that the audacious Glitter nightstand is the younger sibling of the more expansive Queen 2. The two pieces share quite a few similar traits, and the only distinguishing factors are the sleek legs that replace the sturdy cabinets of Queen 2. If you are not a fan of the mirrored look, there is also a posh leather-covered version of this bedside table.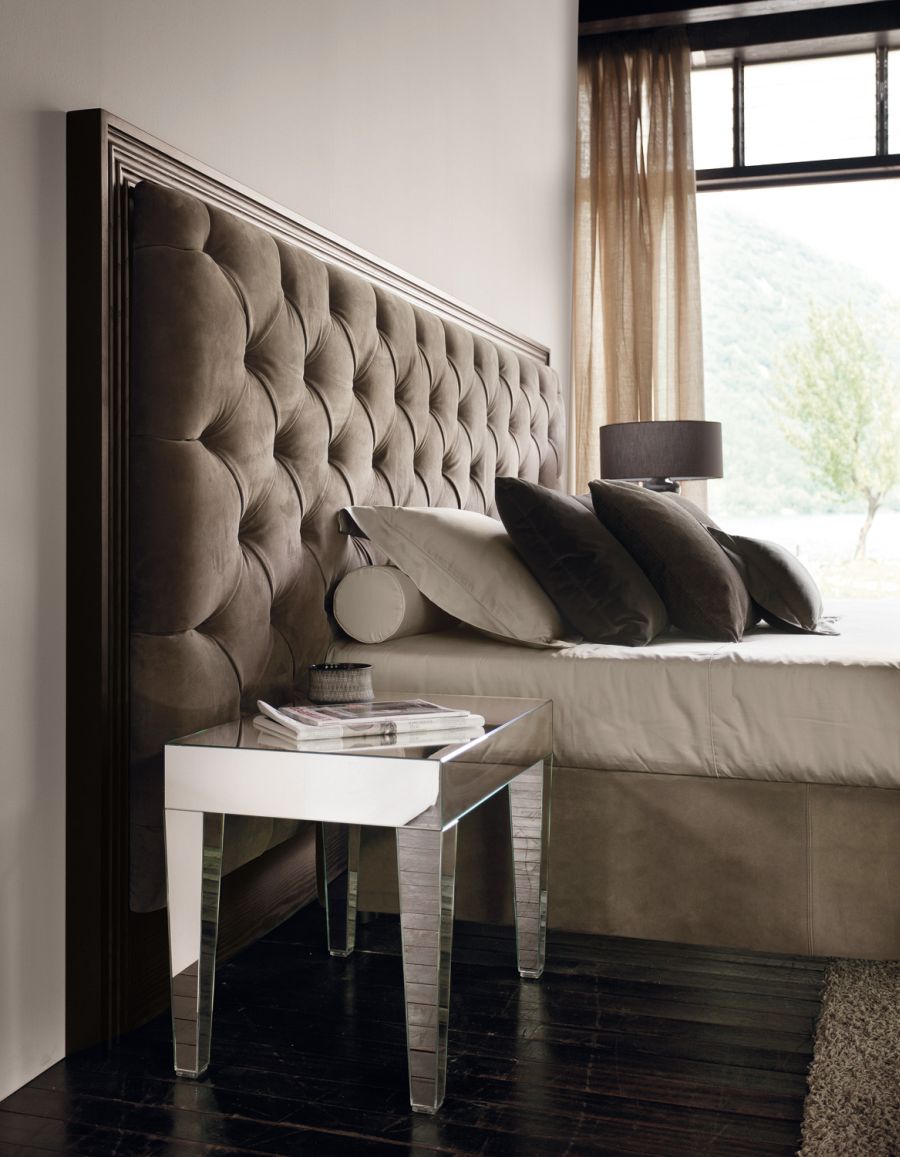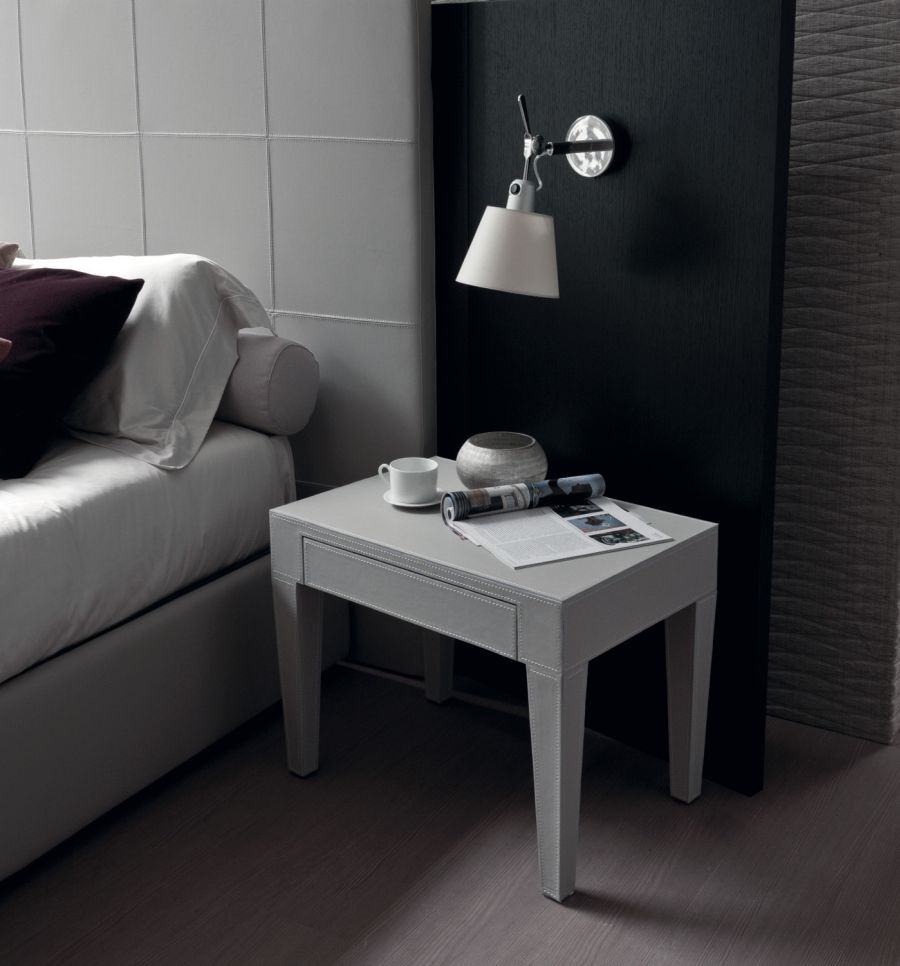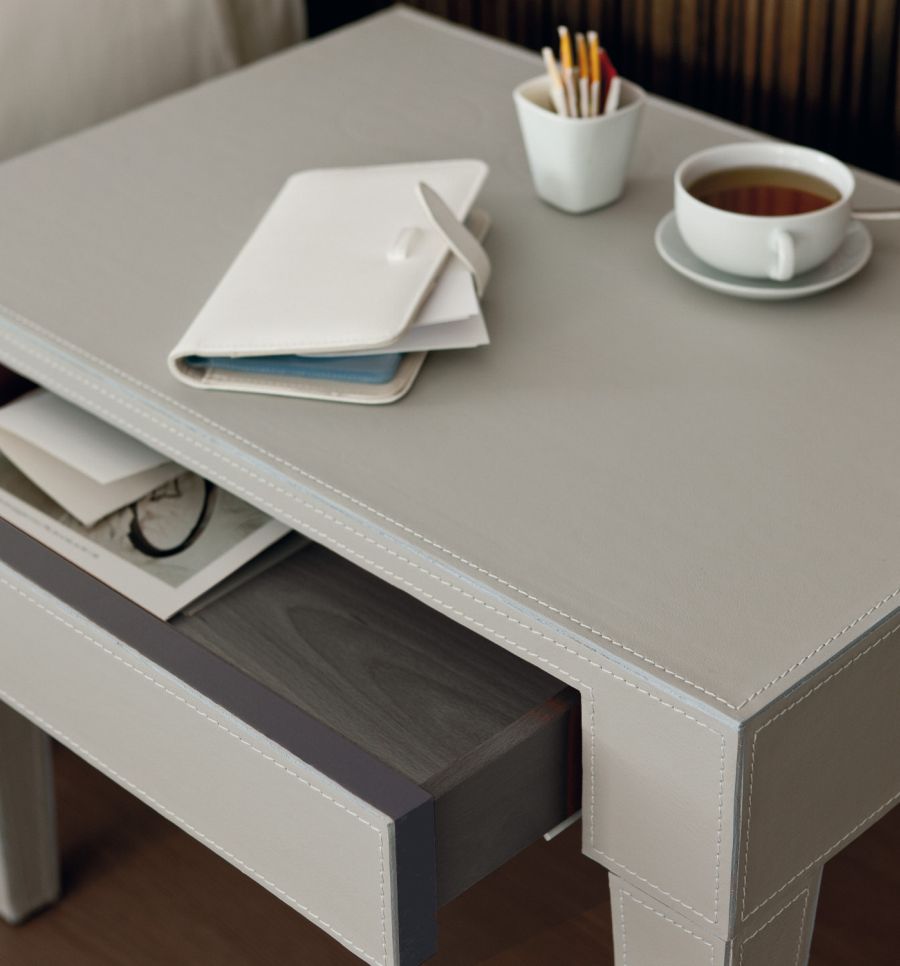 Elegant RIGA 2
Finishing off the sensuous six of the nightstand universe is another masterpiece from Tarcisio Colzani. Riga 2 seems more like an intricate work of art than a mere furnishing. An ideal choice for those who wish to bring home a ravishing wooden decor item, it looks great in bedrooms that are both modern and traditional. If you are looking for a bedside table to match your rustic bedroom, your search ends here.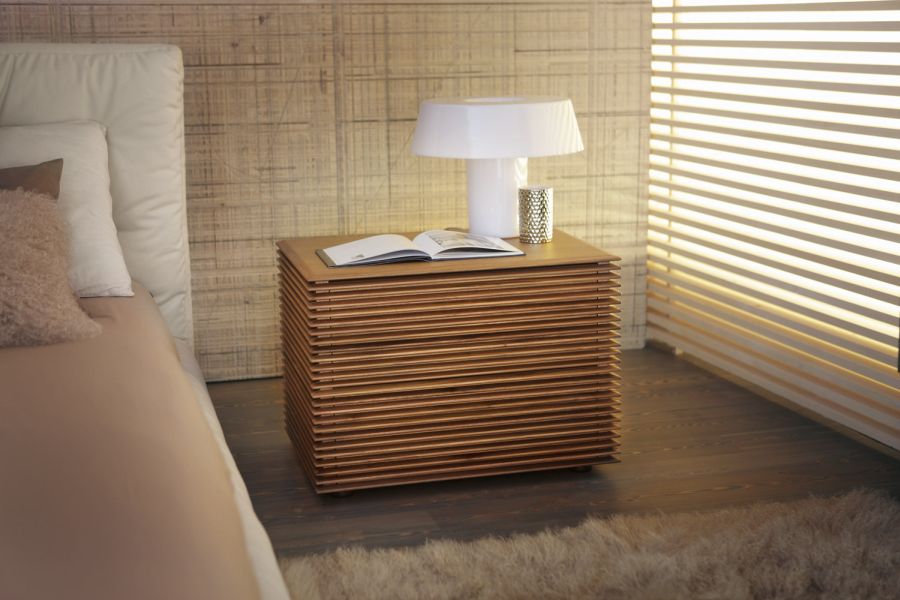 Trendy, sophisticated and exceptional, these classy nightstands promise to redefine and elevate the look of your boudoir. Take a pick and indulge in some holiday shopping…