Open storage is the latest trend in interior design. With stylish displays being coupled with smart storage solutions, modern homes are all about flaunting with panache! This cool trend has definitely caught up with contemporary bathrooms as well with many of them showcasing lovely towel arrangements. While some home owners prefer the neatly folded and rolled look, others are going for a more open and casual display style. Often bringing the vacation home or luxury hotel vibe, the fancy towel displays bring in plenty of panache without appearing as if they are trying too hard.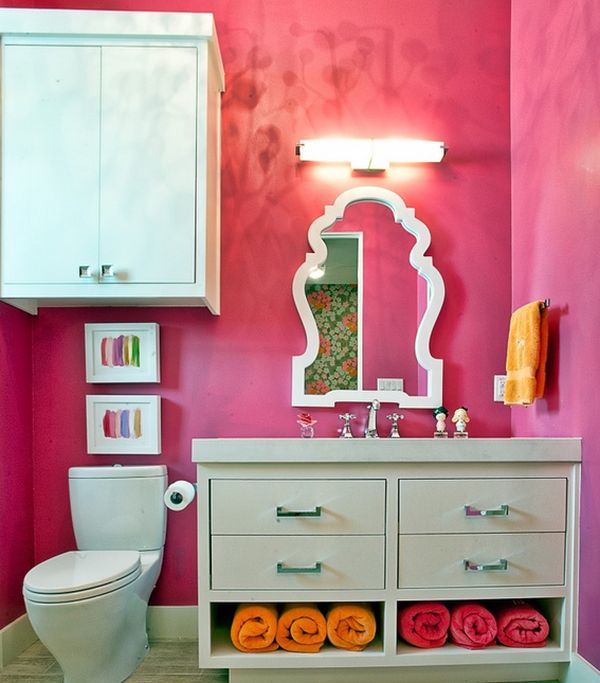 by Greenbelt Homes
From open hooks and railings to creative ladders, you can opt for a style that fits the individual needs of your bathroom best. Combing aesthetics with ergonomics, these displays appear cool, casual and contemporary. Here are a few inspirations to get you started –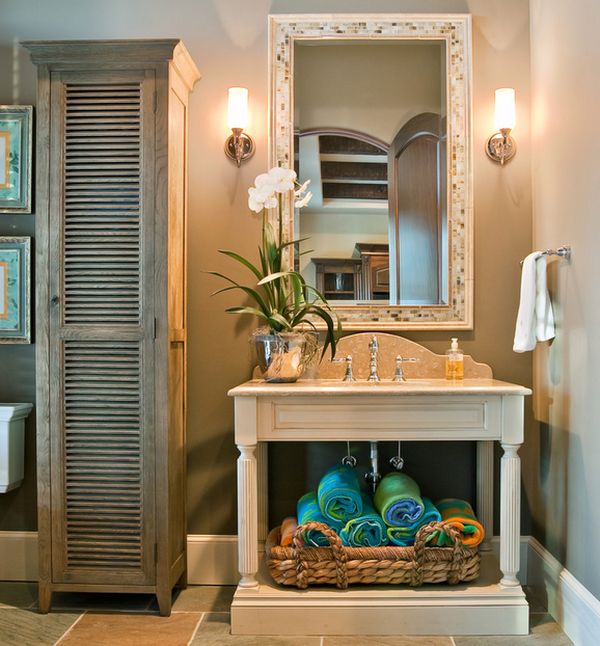 by Hostetler Custom Cabinetry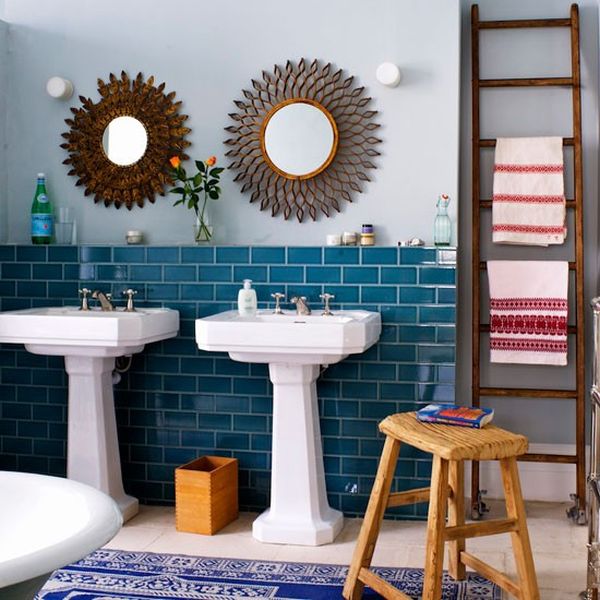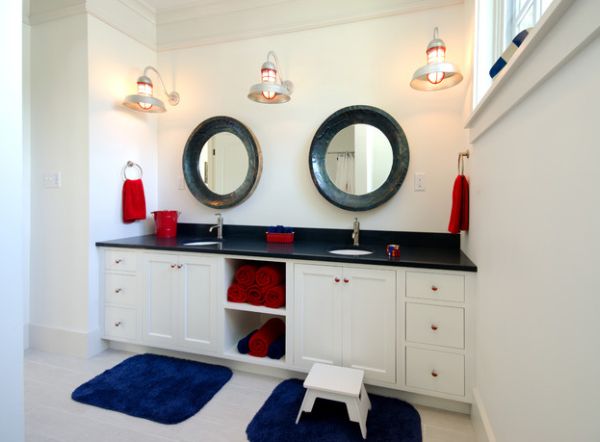 by Bonin Architects & Associates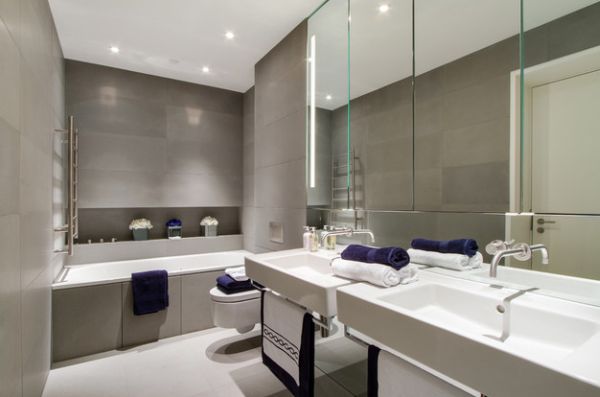 by Chris Snook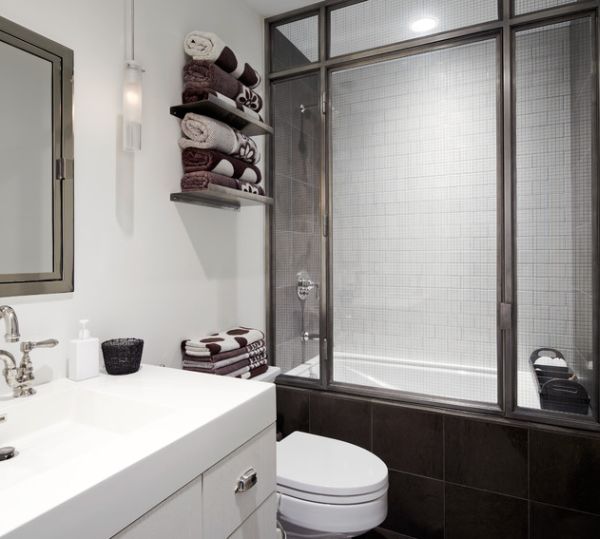 by SchappacherWhite Architecture D.P.C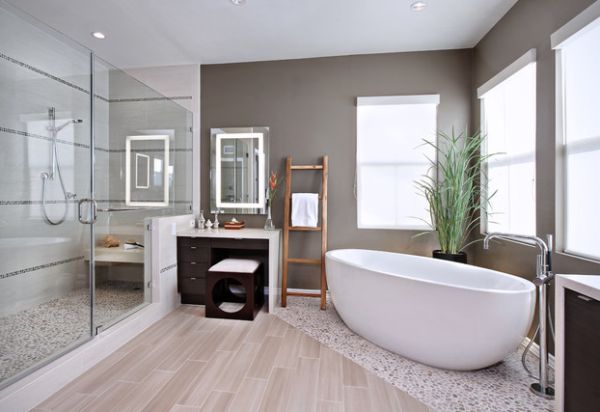 by International Custom Designs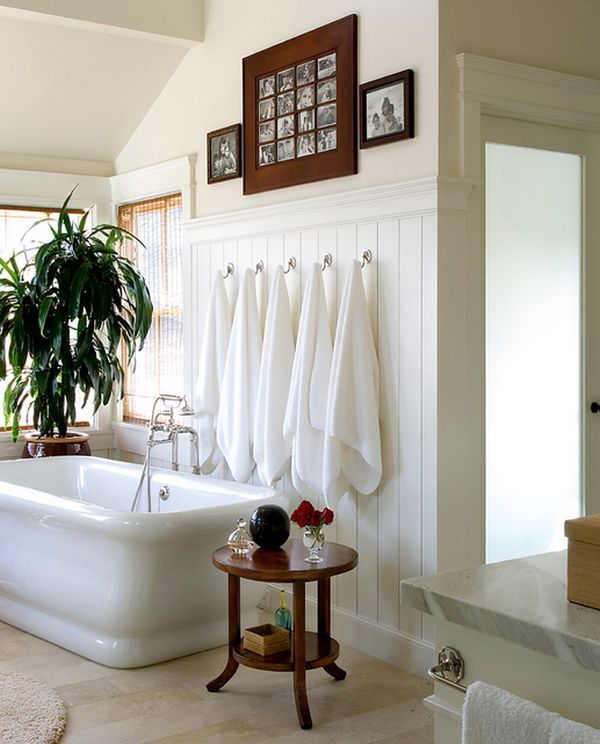 by Tommy Chambers Interiors
Displays with Elegance
Many modern bathrooms are equipped with built-in display units. A twin floating vanity design with enough space for folded towels in between helps create a simple and efficient space-conscious design. Small trays, lovely wicker baskets, alternating open and closed shelves make sure there is no monotony or sense of blandness. Tucking away the towels is not always the best option. In case you have picked a neutral color scheme for your bathroom, then the best way to brighten it up is by adding in a few deftly folded towels in a lovely accent shade. Matching accessories and décor obviously help drive home this look.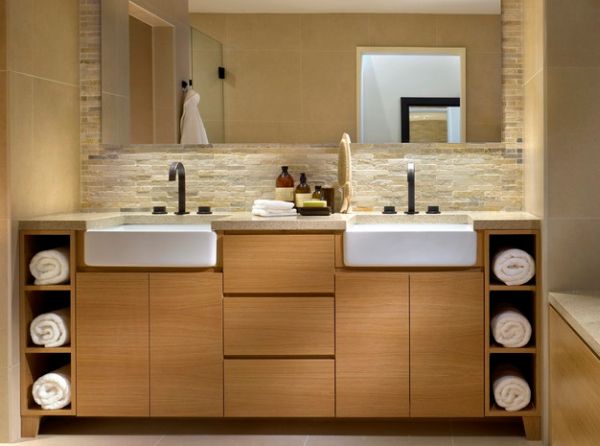 by Claudia Leccacorvi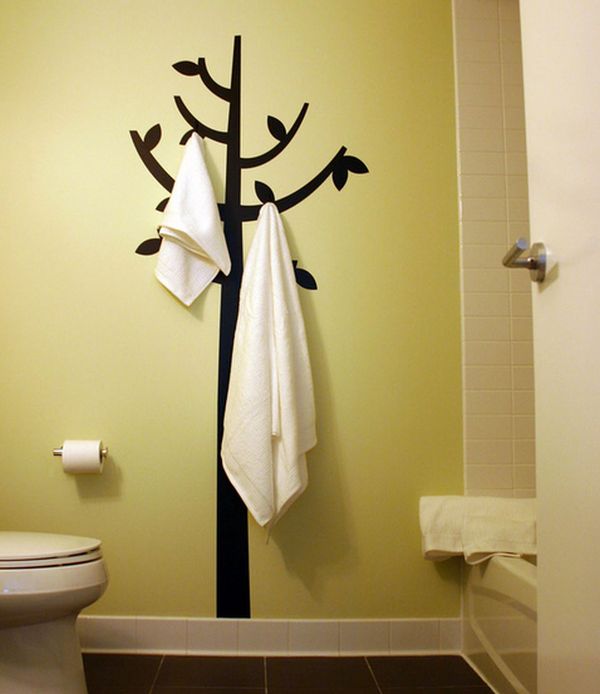 By Emily Elizabeth Interior Design
Neatly rolled-up white towels are obviously a favorite among home owners when it comes to ushering in a relaxed luxury-retreat styled aura. But always remember that hints of wooden accents or other texturally contrasting elements help add some much needed warmth. Beautiful woven baskets are always better than boring plastic tubs and give the bathroom a distinct personality.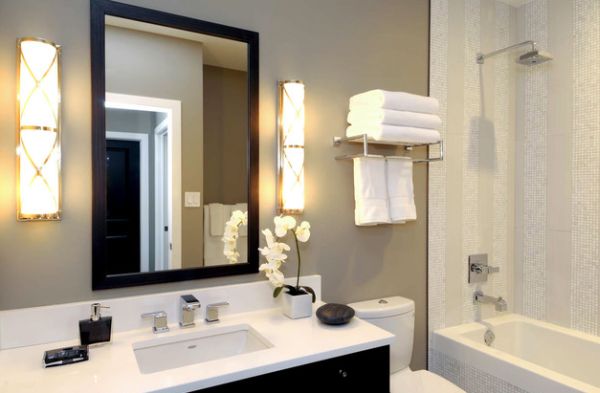 by Atmosphere Interior Design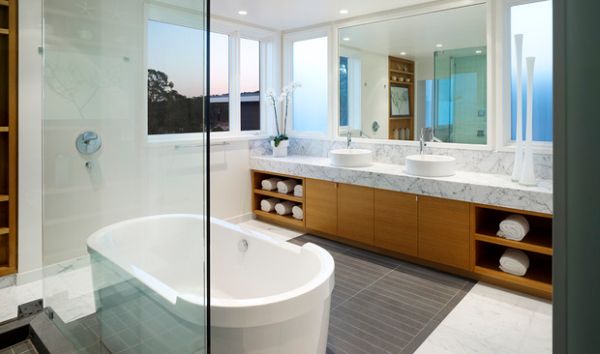 by John Maniscalco Architecture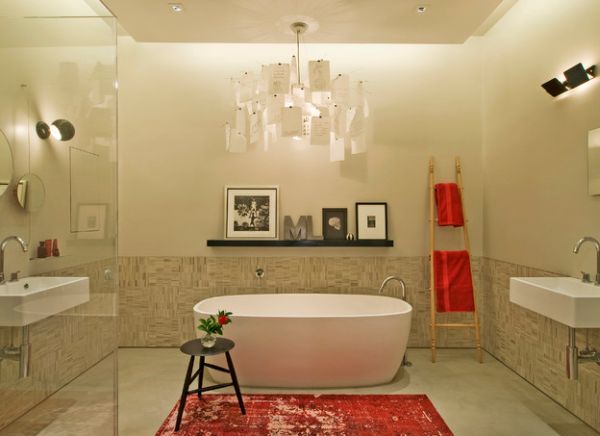 by David Howell Design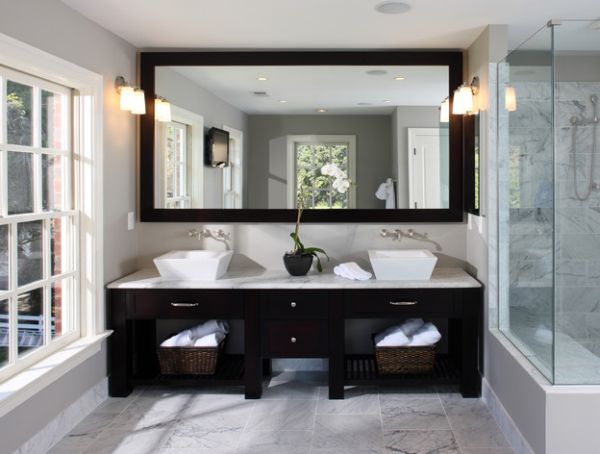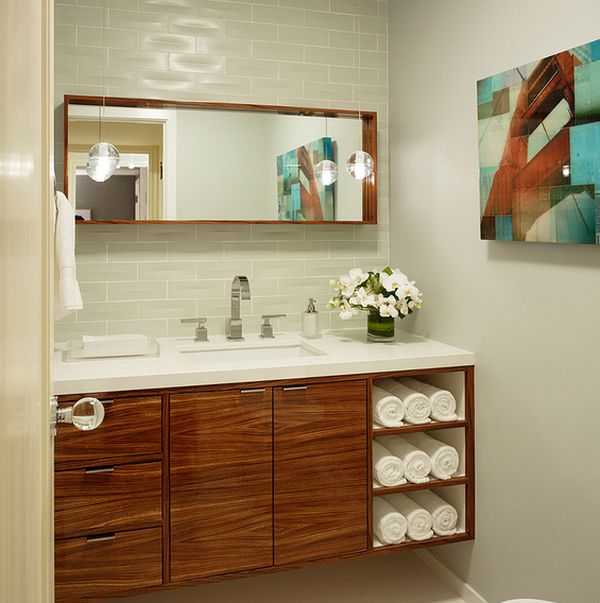 by Farallon Construction
Lovely Ladders and Stylish Rails!
The sleek ladder rack that holds the towels in the bathroom is one of the most simple, yet fancy addition to any modern bathroom. The ladder towel rack is perfect display that epitomizes inventive modern minimalism. Just couple it with a simple and elegant basket and you instantly have an extra storage option as well. The slim form of the ladder also makes it an ideal fit for small bathrooms that are short on space. Demanding little leg room, it brings in sophistication without taking up too much room. Compact wall-mounted shelves known as train tracks are also equally appealing and ergonomic.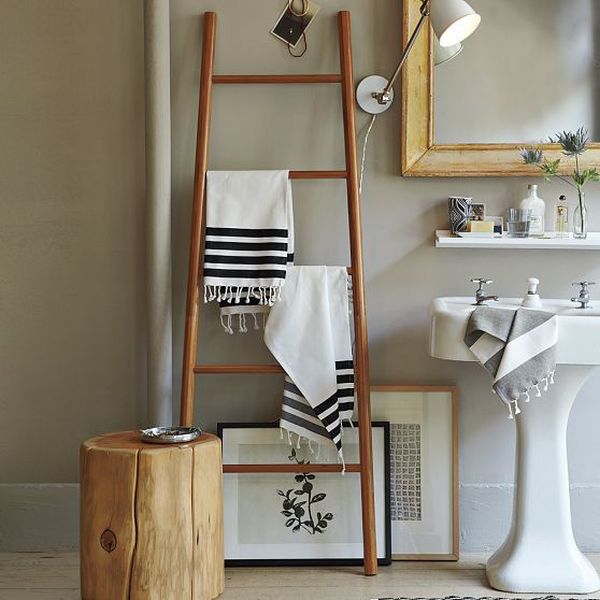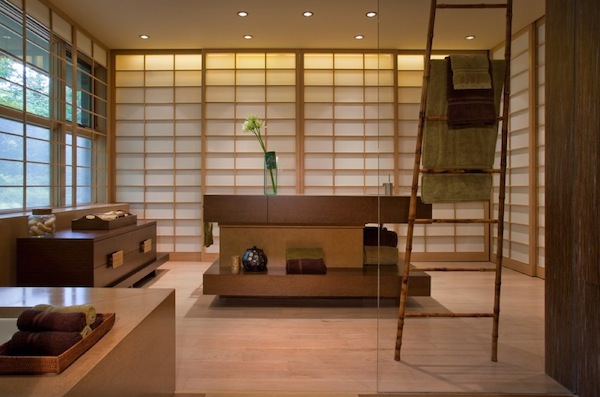 An open storage always adds to the visual of the bathroom and also helps it gain a more airy and spacious appeal. This allows you to create a display that can alter depending on the color of the towels that you use and how you place them. Smaller bathrooms benefit immensely from this creation of additional visual space.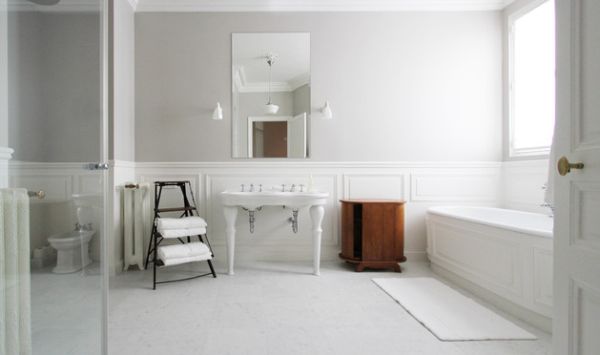 by a+b kasha designs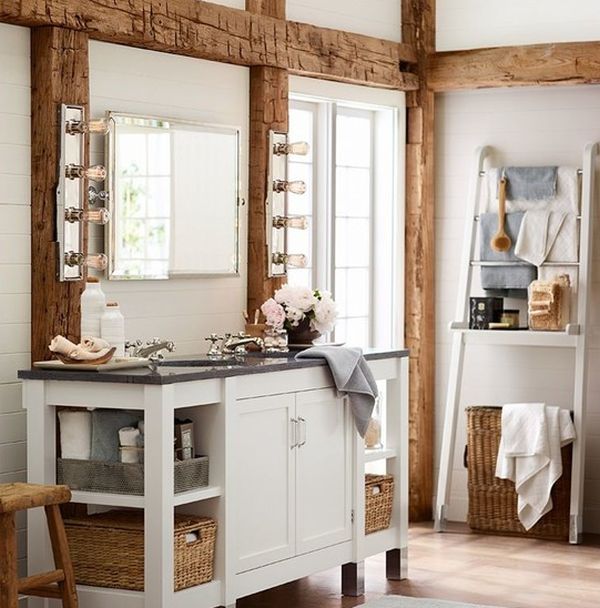 by Pottery Barn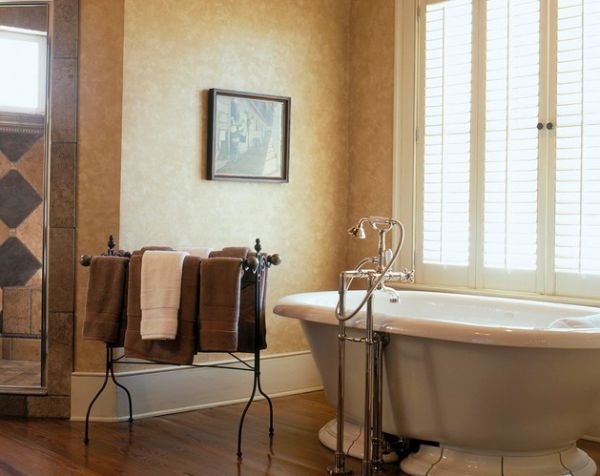 by Witt Construction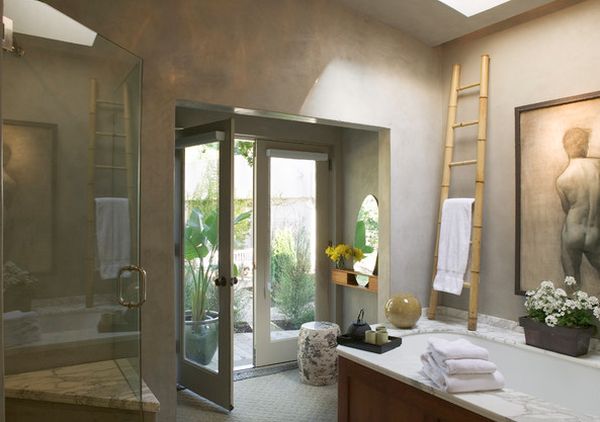 by Jane Ellison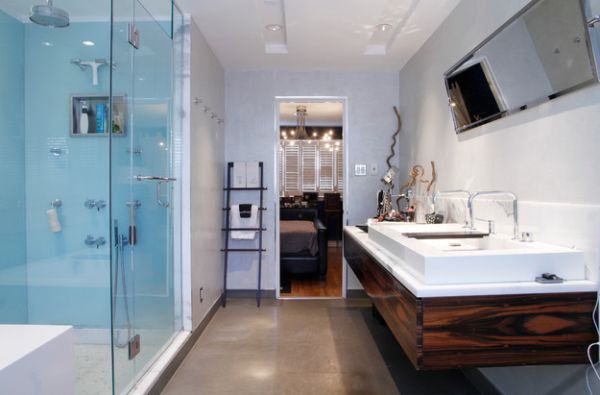 by Esther Hershcovich
Innovate with Design and Space
One of the first lessons that you learn in a modern urban loft is that the vertical space is as important (if not more) than the leg room on offer. Utilize the walls of the bathroom to create a beautiful towel rack and display. The more fancy designs actually do not require a whole lot of space. The beauty and sophistication of a towel rack is often in its arrangement and design rather than in the magnitude of the unit. Keep things proportional and employ floating shelves that utilize the corner above the tub to stack up towels in a space-saving manner.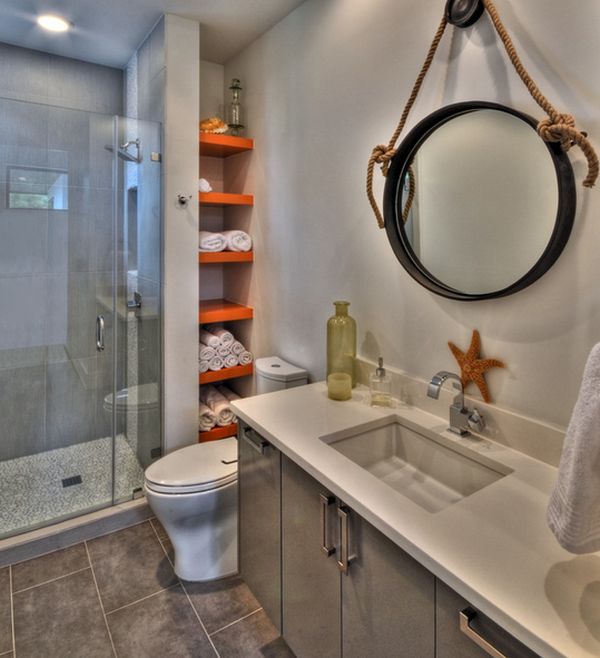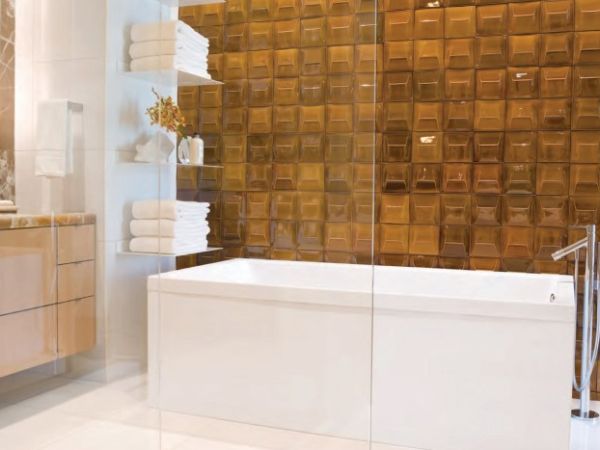 by Filmore Clark
An open towel display unit in the bathroom adds texture, warmth, style and understated class to the space. It brings in modernity without trying too hard. And if you can get the reminder of the bathroom right, it will effortlessly bring home the lavish spa-like setting that most home owners crave for.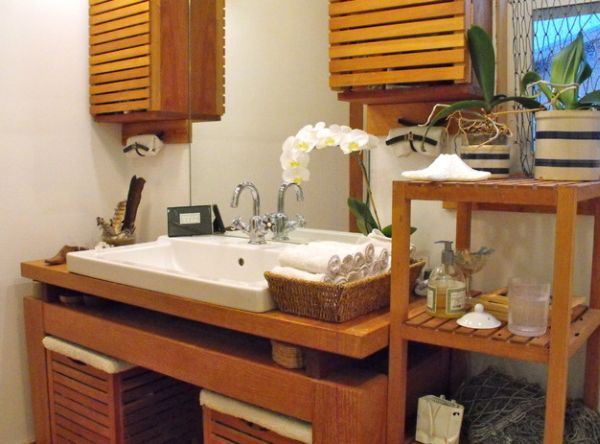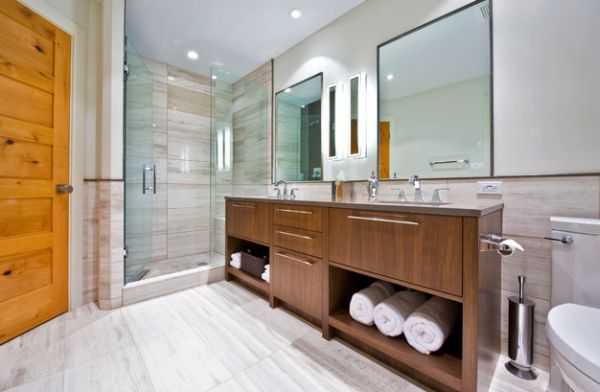 by Sticks and Stones Design Group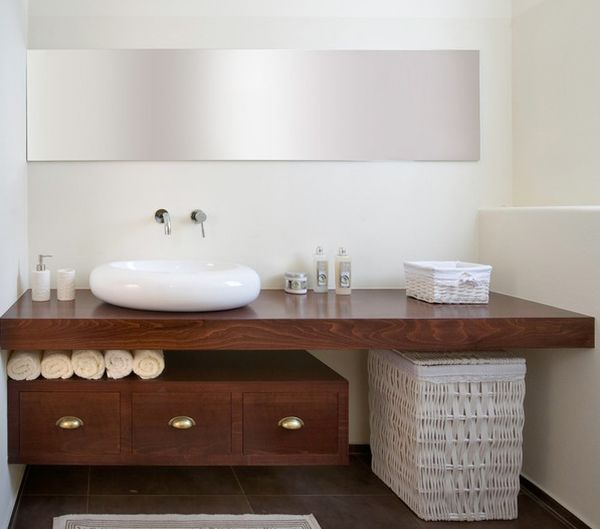 by Elad Gonen & Zeev Beech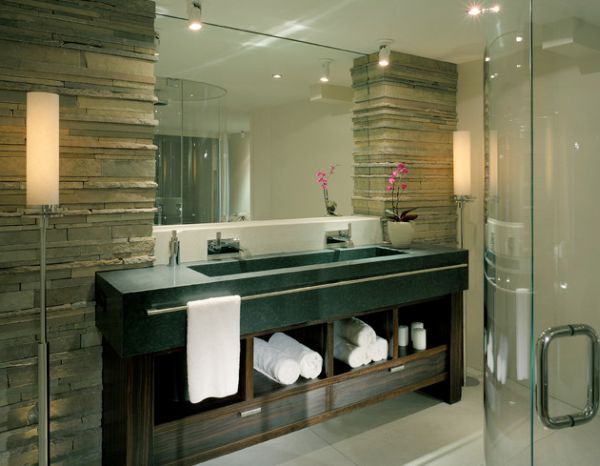 by Garret Cord Werner