I hope you all have been enjoying my posts last week inspired by Design Camp, but hope you didn't miss my DIY adventures too much. In case you did, I decided to start the week on a DIY note, with some beautiful DIY shelves. Let's be honest: most of us have way too much stuff and always seem to be running out of storage space (guilty!). But crafting your own marvelous, unique shelving doesn't have to be difficult. These creators of these 11 DIY shelving projects show us how easy it can be to give your home some functional, yet attractive, storage solutions.
Not Your Average Wood Shelves
Inspired by all of the amazing character and charm of her farmhouse, First Home Dreams simply used a bit of ingenuity and a cordless drill to create some lovely DIY bathroom shelves. By flipping the way the brackets were hung, she created a whole new vintage vibe for her shelving.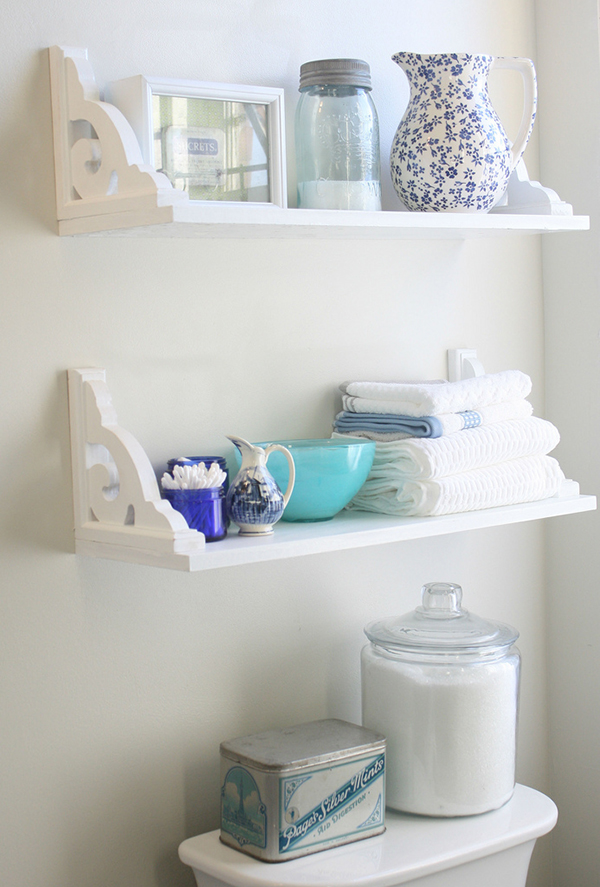 Worn leather and reclaimed wood are, in my opinion, a match made in heaven! Our next DIY shelf from Design Sponge used two thrift store belts, two pieces of recycled wood, and a handful of nails to make this masculine, rustic shelving unit.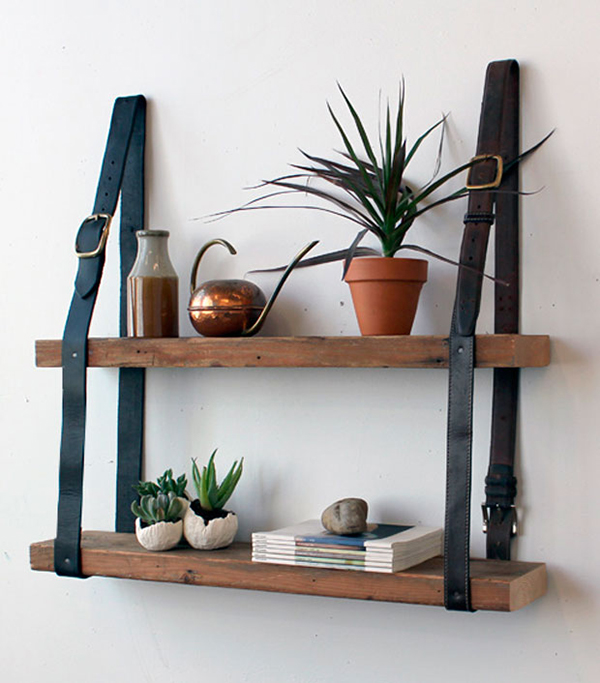 Husband and wife team Subtle Takeover and Arrow & Apple built these breathtaking DIY honeycomb shelves to showcase some of their favorite items. Made out of fence planks and several drywall screws, I'm sure the carpenter's rule of "Measure twice, cut once!" certainly applied here with all of those angles!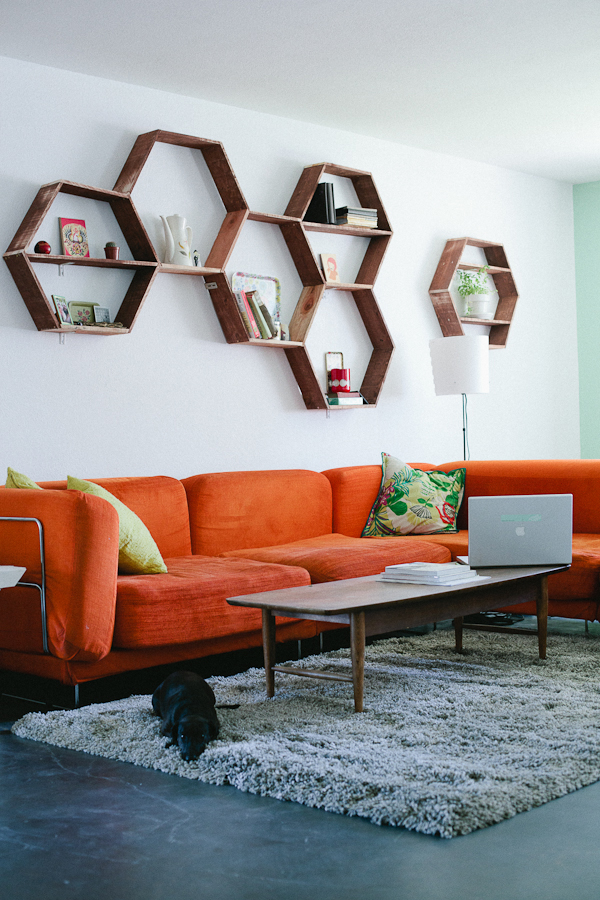 Coastal Crates and Cubist Boxes
We have all seen the basic crate shelves made from craft store crates (heck, I even made some for my house). However, Thrifty and Chic takes this idea to a whole new level by hand crafting her crates to custom sizes using recycled wood to perfectly fit the space. With a coat of white paint and some gorgeous styling, she created an elegant, coastal display wall in her dining room.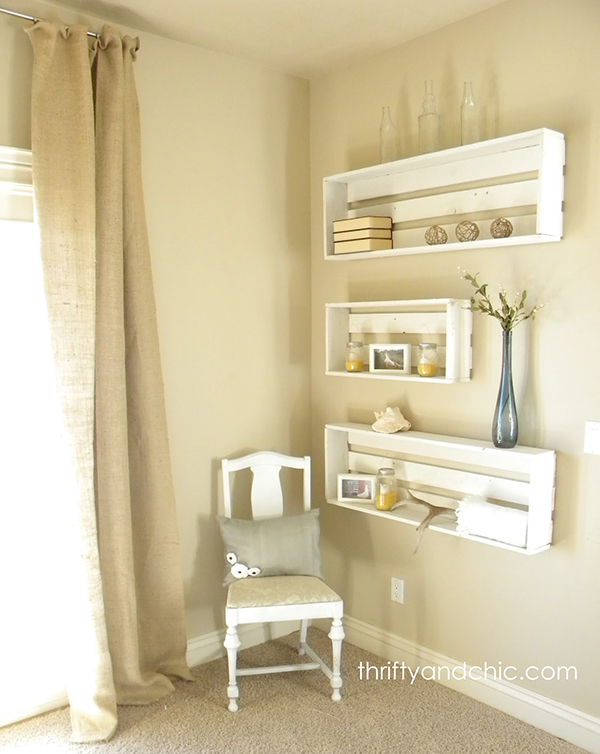 Our next DIY shelving project was created by Life At Home (a blog by IKEA) using their Prant storage boxes, some pastel paints, and a few binder clips to attach everything together, resulting in a Cubism-inspired masterpiece. Not only is this fully customizable, but you can change it any time you'd like thanks to the binder clips! Unfortunately, it looks like the Prant boxes are no longer available at Ikea, but any basic, thin wood boxes will do. You could even make your own!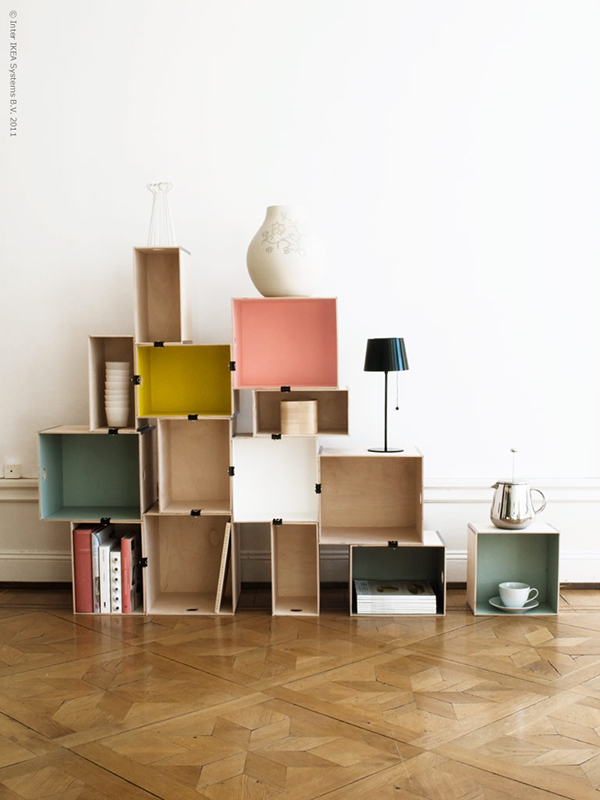 Lovely Ladder Shelves
How adorable is this next project!? By creating new planks to rest on the rungs of an old ladder, which was updated with a bright coat of paint, A Beautiful Mess created a one-of-a-kind display shelf for her plants.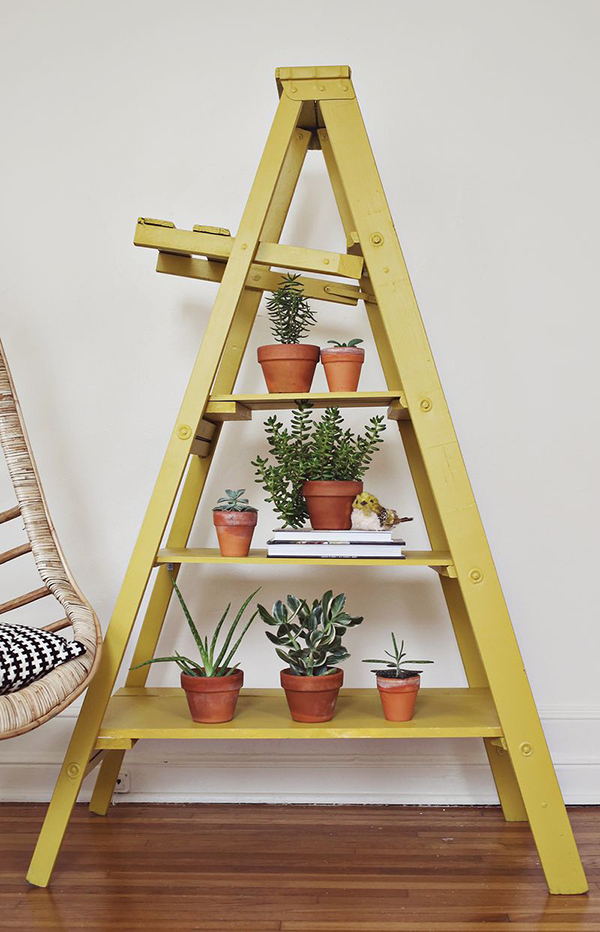 Love the ladder look but don't have an old ladder laying around? Well, not to worry because Lazy Liz on Less shows us how to make eye-catching leaning ladder shelves from scratch. Inspired by plan from Ana White, these shelves add a sleek, simple, (dare I say?) sexy look to any space.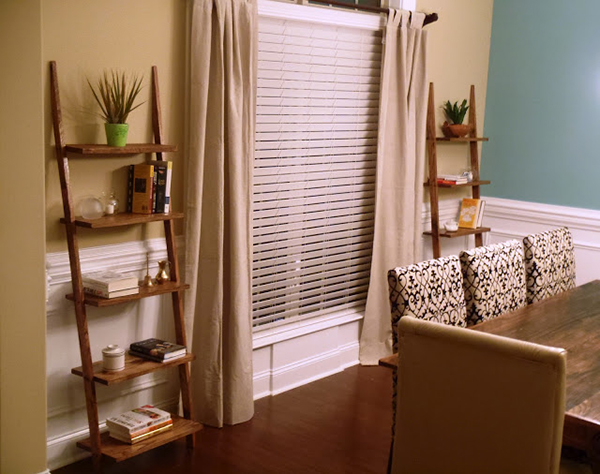 Re-Purposed Objects
I love DIY projects that are super simple. How is this one for you? Step one: saw pallet in half. Step 2: put on wall. BOOM! Done. Okay, so you have to do a bit more jury-rigging to get a third shelf out of a pallet and may want to add some stain, but you get my point. These stunningly rustic pallet shelves by I Love You More Than Carrots are an easy way to create a focal point for showing off your favorite items and photos.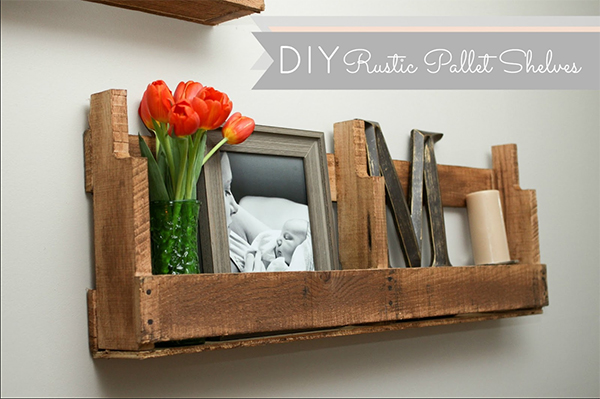 (Insert obligatory branch project here. After all, this is a post by Erika.) True to form, I have featured shelving unit made of birch branches. This amazing shelf, designed by Koko Architecture + Design and featured on International Design Awards, isn't a DIY project per se, but I think it can serve as great inspiration for one! Upgrade existing shelves (or use some lumber or reclaimed wood to make some) by adding a few natural birch branches in between for support and woodsy character.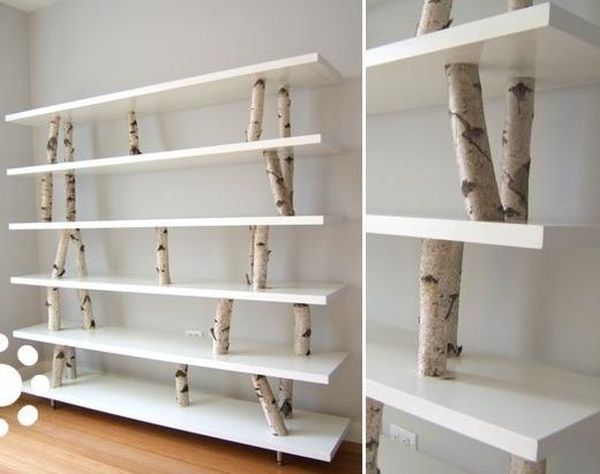 Our next DIY shelf, created by Byggstudio and featured on Gardenista, was made with our little sprout friends in mind. Created with several wooden trellises cut to the size of the window opening and hung from cord at different levels, this shelf is a plant's dream, as it can soak up all of the sunshine pouring through your windows! It is also a human's dream because it is easy to make (lattice would work and is very inexpensive), looks awesome, and helps bring some green indoors.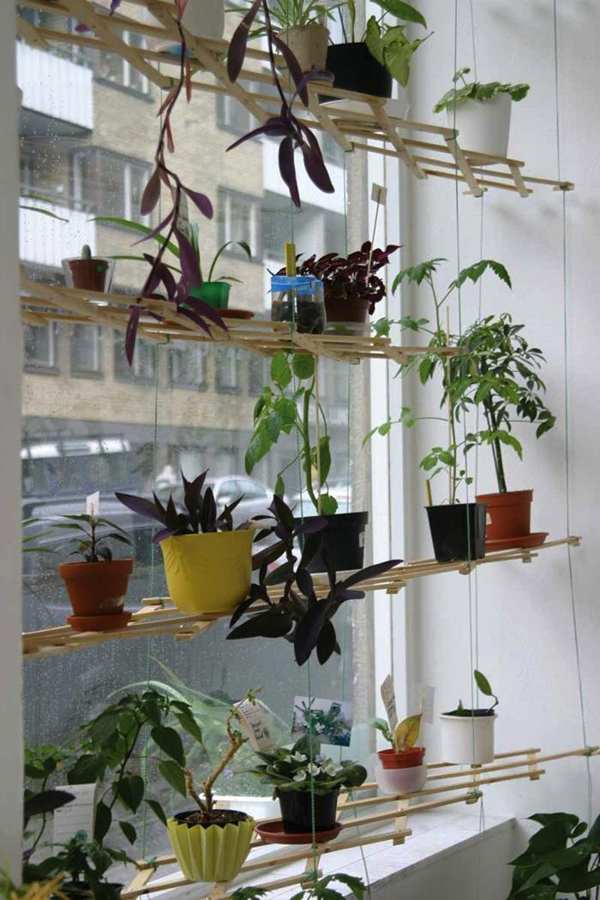 The final DIY project for the day is a real looker! Remember when I mentioned above that my favorite DIY projects involve sawing something in half and slapping it on the wall? Well, this one (roughly) follows those rules too and adds a quirky, vintage appeal to your room. This magnificent suitcase shelving wall was created by Ki Nassauer for her living room, and I have never seen a unique focal point quite like it! Giving the space a worldly, jet-setting vibe, it is absolutely perfect for displaying your favorite souvenirs from your travels.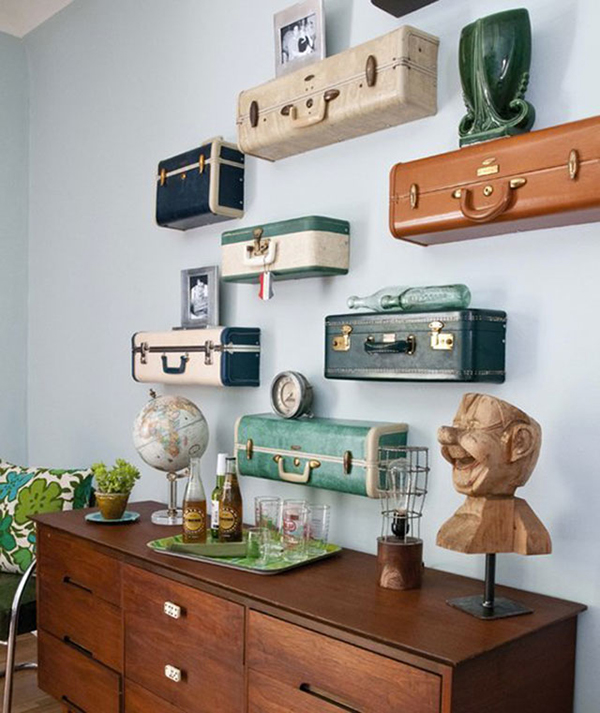 Well, that really was easy! Promise me that, after all of this beautiful DIY inspiration, you won't ever have plain, old, boring shelves ever again? Have a wonderful week and happy shelf-making!
Which is your favorite DIY shelf? Do you have any unique, easy DIY ideas for shelving? Please share it with us in the comments below!