Located just a small stroll away from the pristine blue waters of the famous Pego beach near Comporta in Portugal, Casa do Pego is a beautiful modern villa that seamlessly connects the outdoors with the interiors. With modern homes constantly redefining and blurring borders, luxurious homes are no longer about the plush interiors alone. Draped in concrete, glass and natural pine wood, this fabulous house seems like an organic extension of the scenic landscape outside, while the extensive deck areas and the dramatic pool extend the living space beyond the walls of the villa!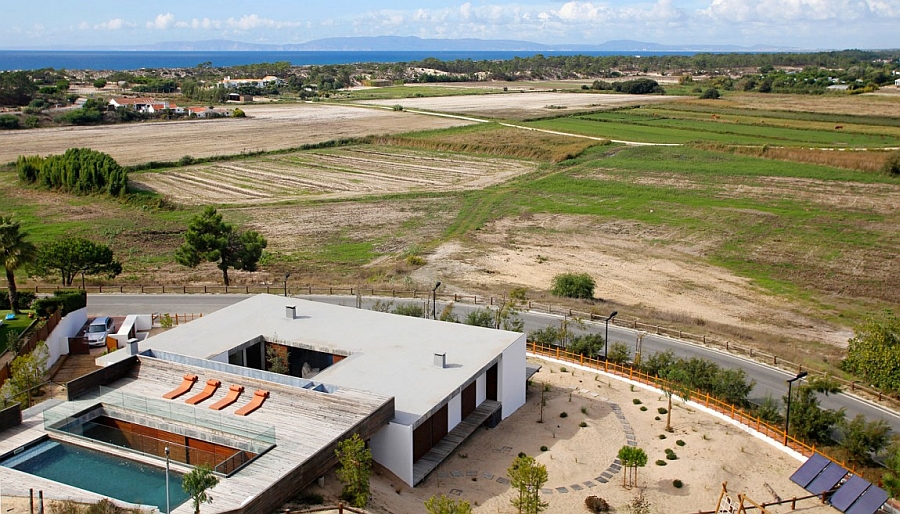 Designed by Pedro Ferreira Pinto, the cantilevered structure rises from the sand dunes elegantly and allows those inside to enjoy unabated views of the countryside. Clean, well-defined lines of contemporary architecture combine with industrial-style concrete walls to create a fusion between the urban and the rustic. Chic decor elevates the ambiance of the villa with some Mid-Century modern icons like the Butterfly Chair sharing the spotlight with contemporary delights like the Fireorb.
The real showstopper of this Portuguese villa is the amazing heated outdoor pool that is accompanied by a generous terrace area. Featuring a water heating system that allows the pool to be used in any season throughout the year, it rivals some of the best indoor pools in comfort and style. Relaxing and ravishing, this beach getaway is all about enjoying life in a laid back fashion while you work on your tan!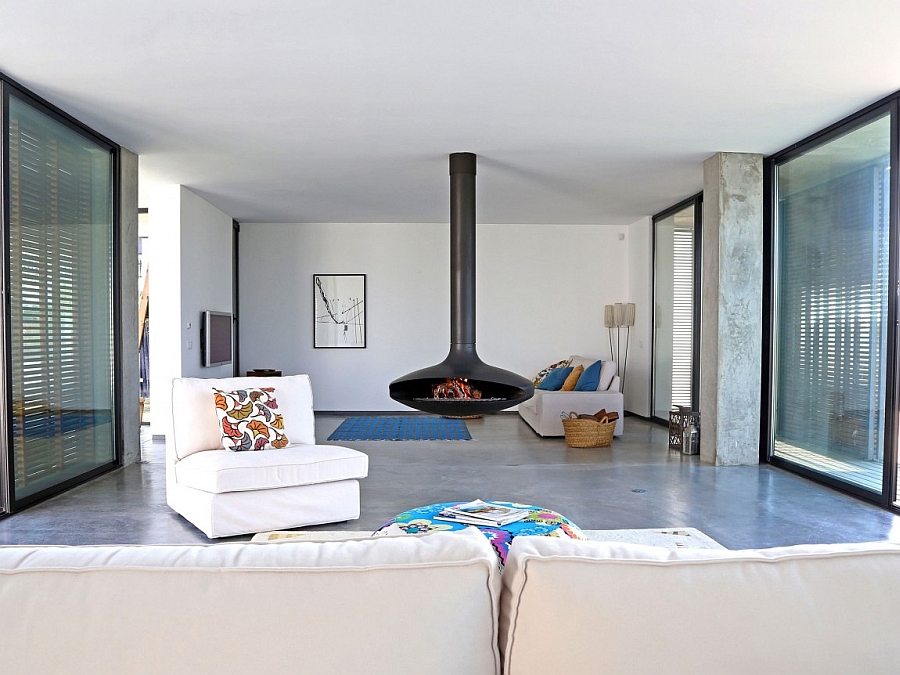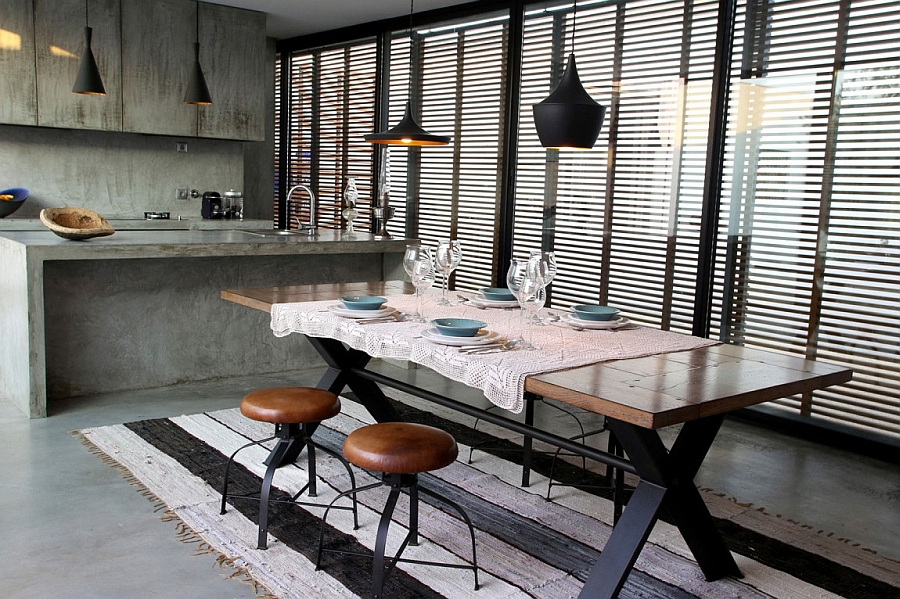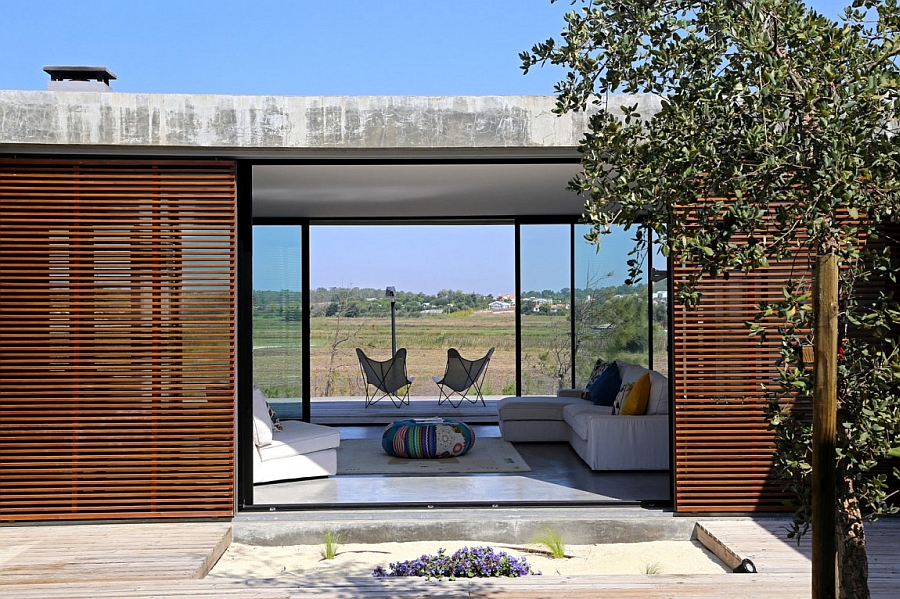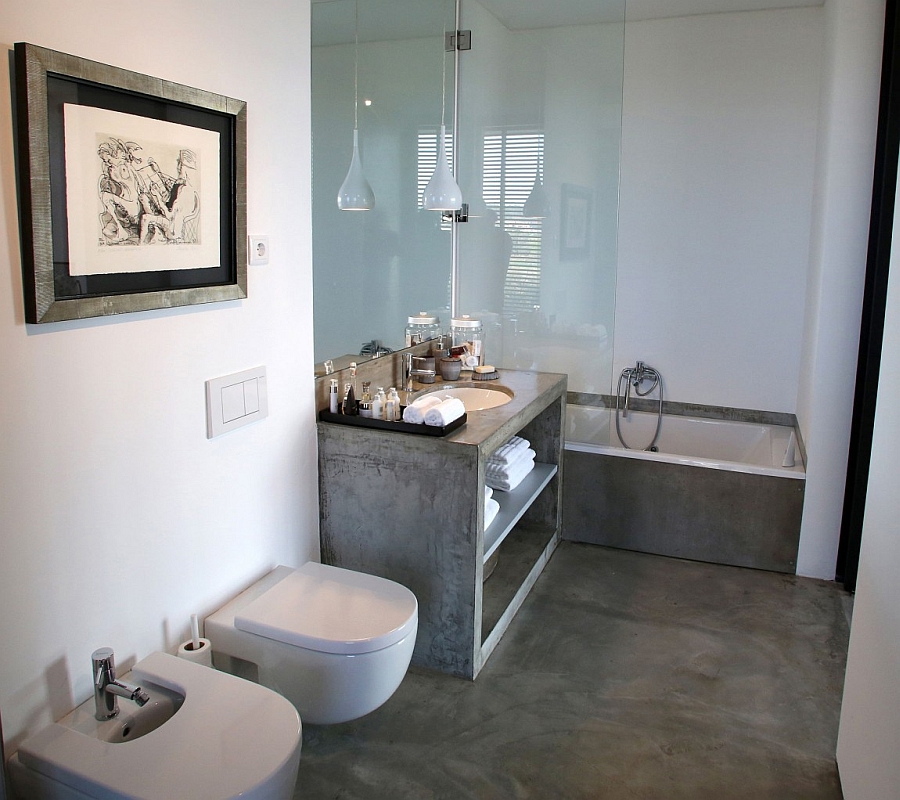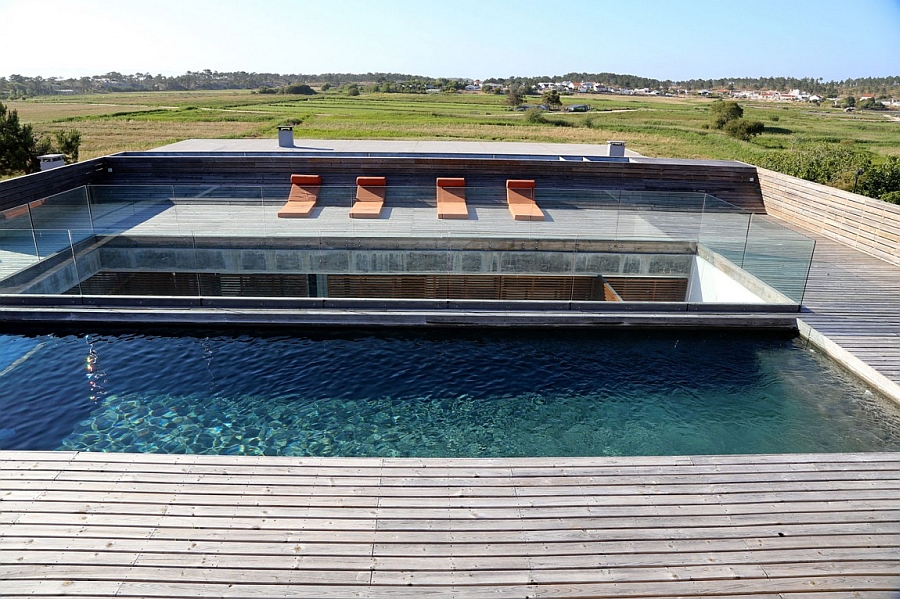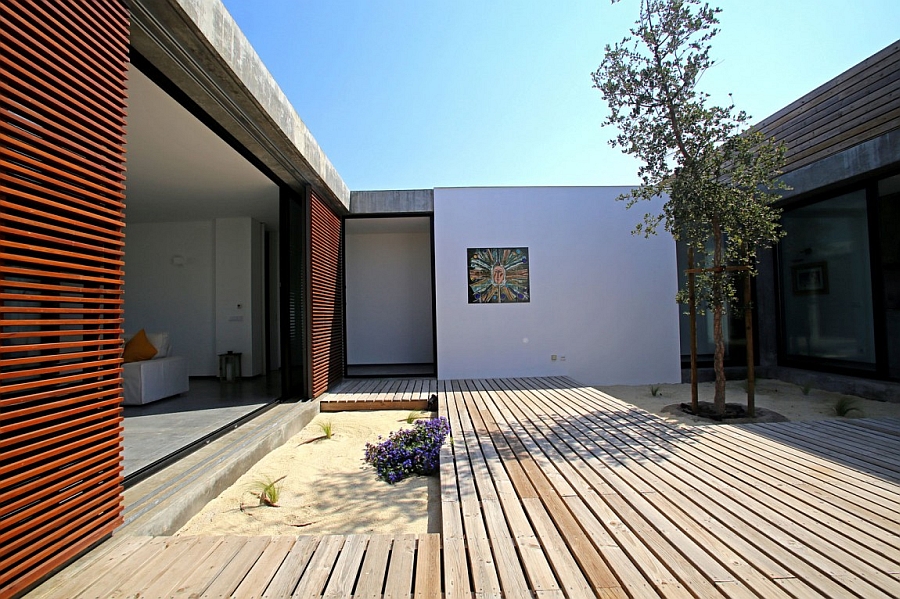 The concept is to merge with the surrounding territory, through the choice of native species, such as pine trees. The land is sculptured like a sand dune, sprinkled with typical beach species, aiming for effortless, unpretentious landscaping. It's located in one of the most exclusive places in Portugal, Comporta and on a five minute walking distance from Pego Beach…