Interior design and decorating is not just about serious business alone–at times you need ingenious, fun furnishings and accessories that break away from monotony. Few iconic decor classics get this task accomplished as successfully as the creations of Finnish furniture designer Eero Aarnio. Encapsulating the spirit of the colorful 60s and the rocking 70s, these dynamic designs reflect an industrial style that also brings along with it a futuristic appeal.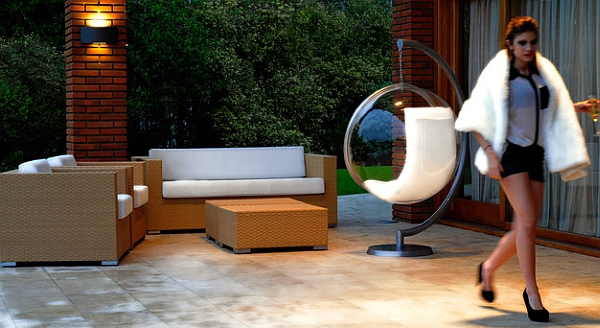 From the transparent, floating Bubble Chair to the colorful and space-age Ball Chair, Aarnio's designs have a distinct form that is unmistakable and exclusive. Here are a few fabulous interiors that cut across themes and color schemes while showcasing some of his brilliant designs. Perfectly at home in contemporary spaces as well, they definitely add a pop of color and a hint of glamor to a world dominated by neutral shades…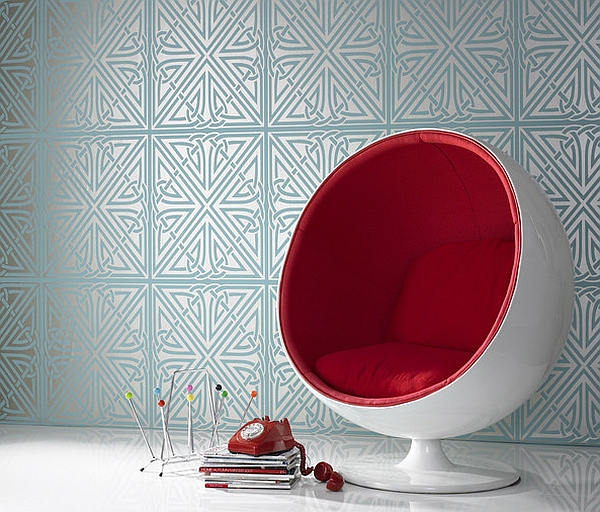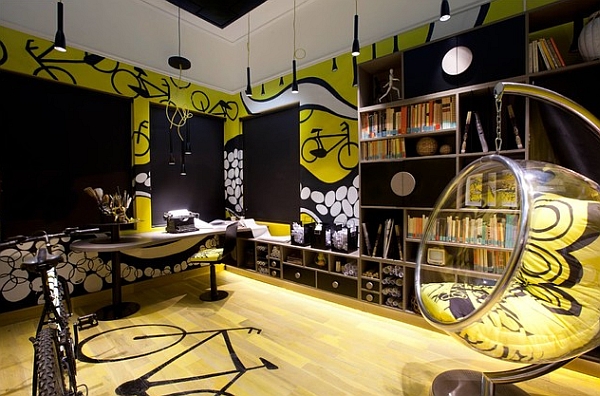 by Makom Design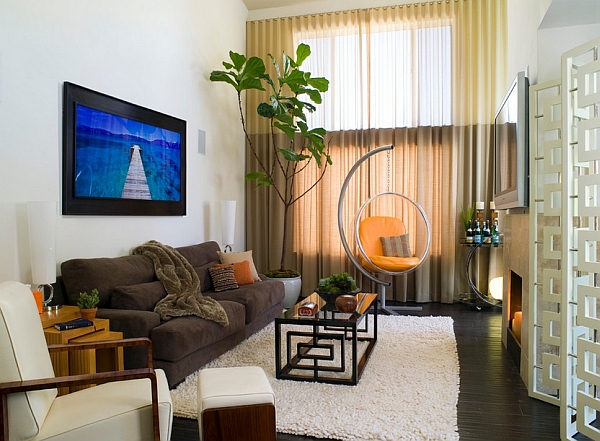 by SoCal Contractor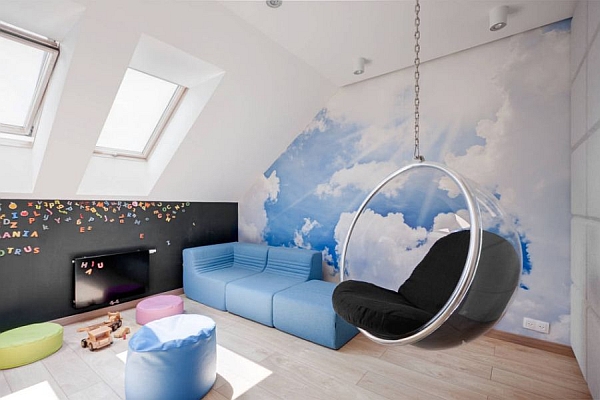 by Widawscy Studio Architektury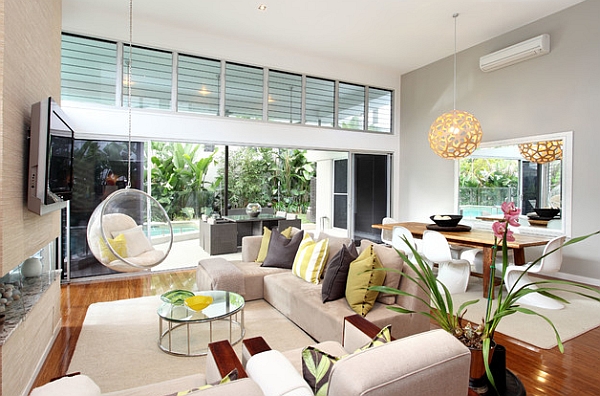 by Highshots Photography
Bring Home Some Hollywood Glam!
Becoming an indelible part of memorable onscreen moments and making an appearance in several flicks ranging from the James Bond franchise to Men in Black, the spherical Ball Chair brought Eero Aarnio international fame and acclaim. Crafted in 1963, the chair quickly rose to prominence thanks to its special design that set it apart from other Mid-Century modern furnishings. The cool outer shell of the ball chair, its cozy interiors and the revolutionary appearance quickly made it a symbol of the vibrant 60s.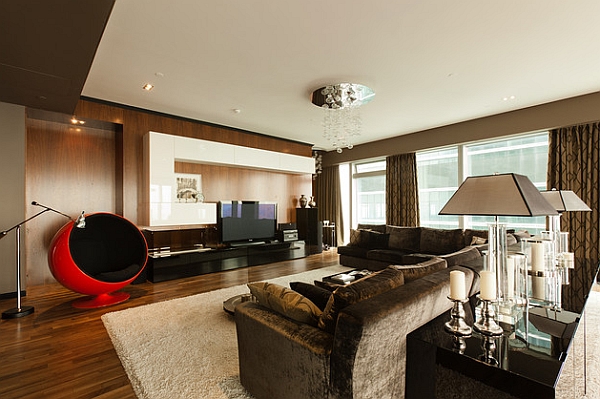 by S-style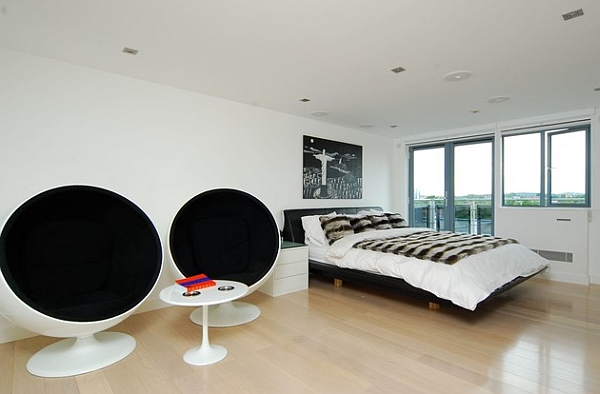 by Ashville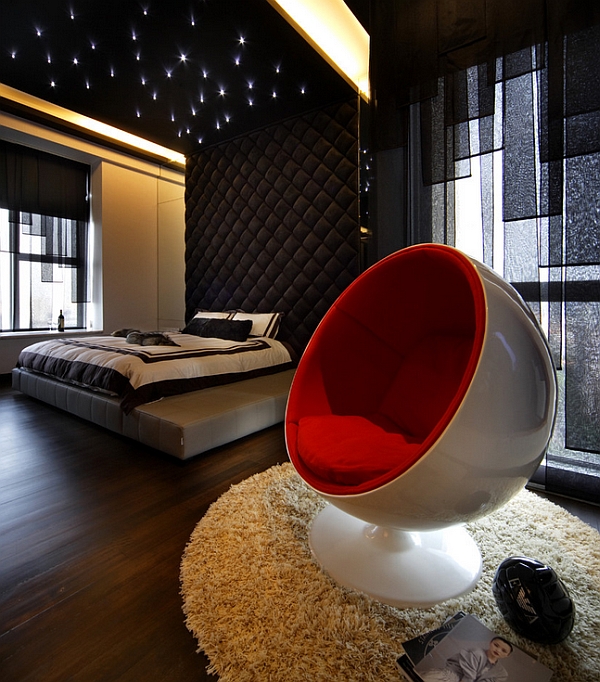 by The Interior Place (S)
Over the years the Ball Chair has undergone several changes, and many modern versions come with built-in gadgets that include features like wireless music streaming. Its frequent Hollywood trysts have also ensured that it stays relevant despite changing design trends and styles. With semi-minimalism and sleek, contemporary style gaining momentum in the last few years, the Ball Chair is now more popular than ever before.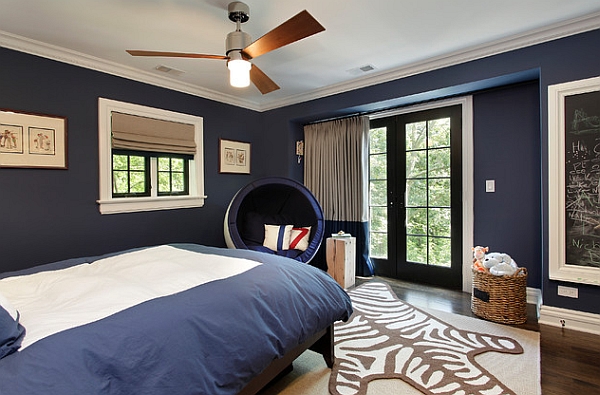 by 2 Design Group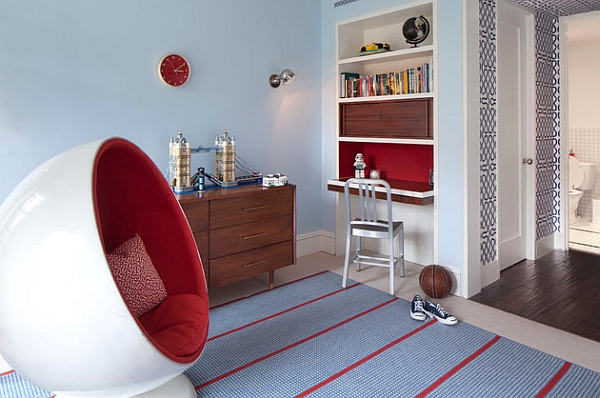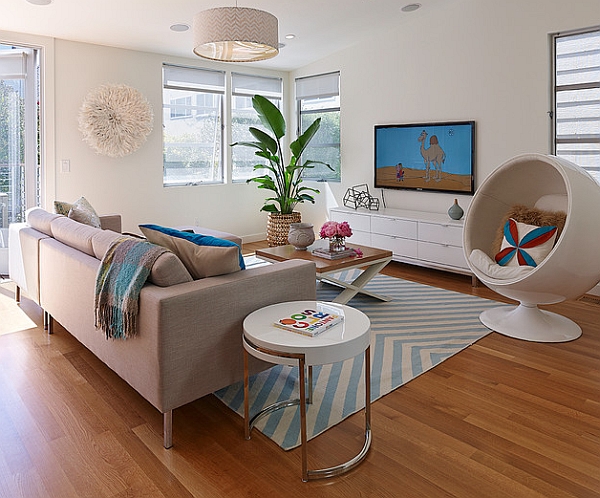 by EM Design Interiors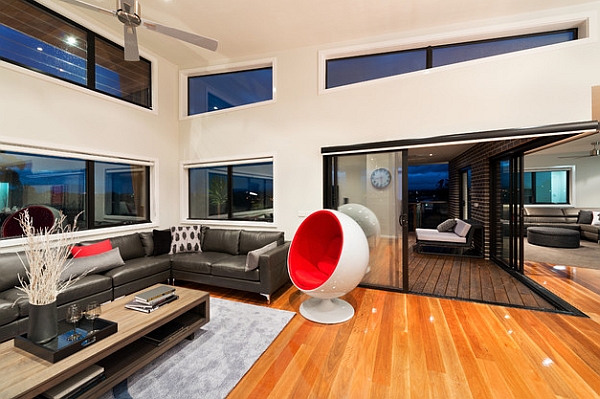 by Design Unity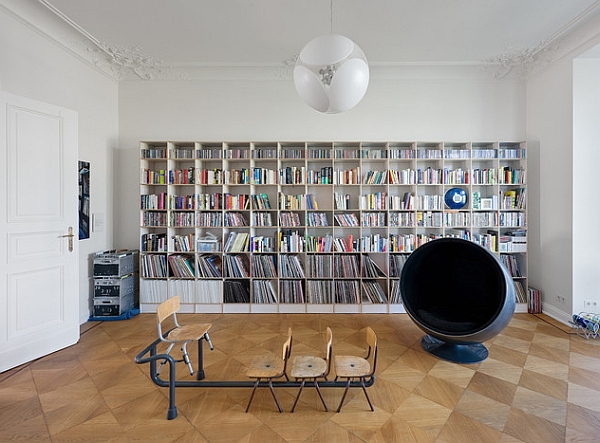 Suspended Style of the Bubble Chair
It was after designing the Ball Chair that Aarnio decided to create a similar chair, but with a transparent shell. The idea of this new design was to combine the comfort and trademark contours of the Ball Chair with a furnishing that allows for the passage of light. The master designer turned towards skylights for inspiration and soon crafted a dome-shaped hemisphere that formed the prototype of the new chair. Since Aarnio found it difficult to craft a sturdy, see-through stand, he simply suspended the chair, added a ring around it and called it the Bubble Chair!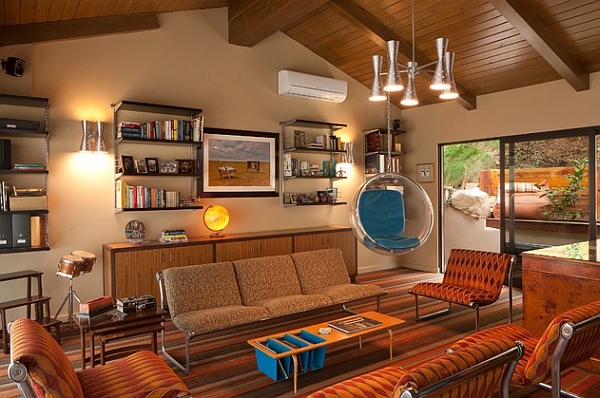 by Susan Jay Design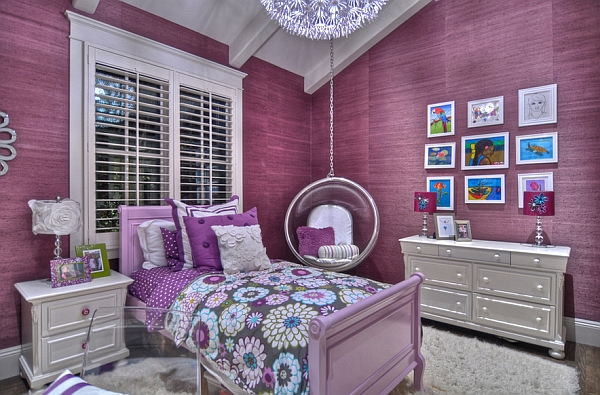 by Spinnaker Development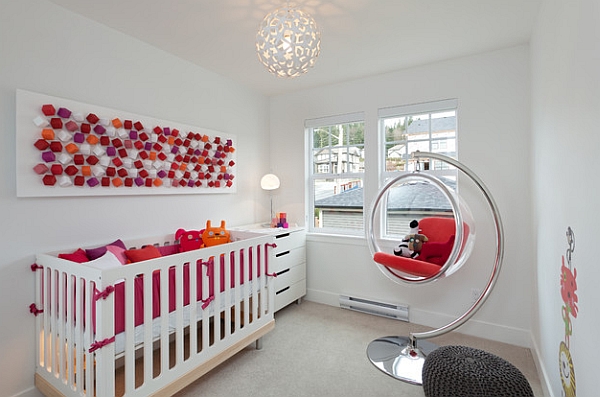 by Portico Design Group
While the Bubble chair is an instant focal point in any room it adorns, its advantages go beyond the obvious. A suspended chair is a great addition in small bedrooms and living areas where every square inch of foot room is invaluable. It also blends in with the existing color scheme and does not block your line of sight thanks to the transparent dome. A perfect way to utilize that forgotten corner next to the window with a view…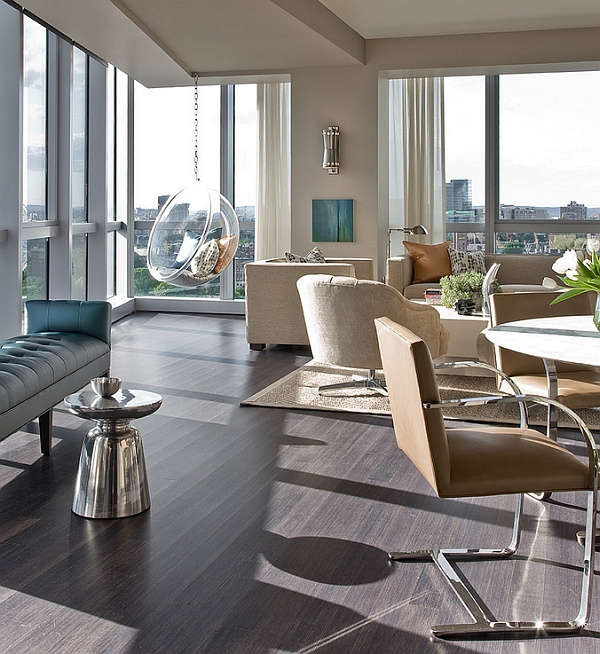 by Terrat Elms Interior Design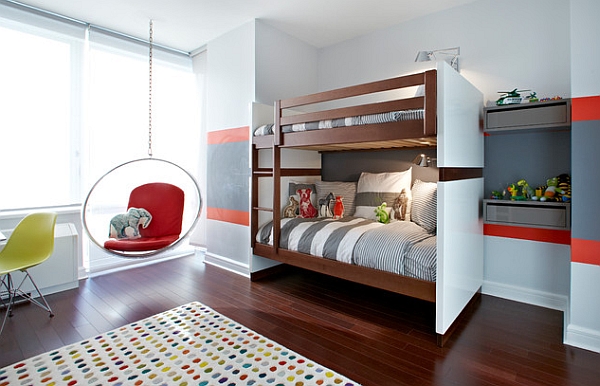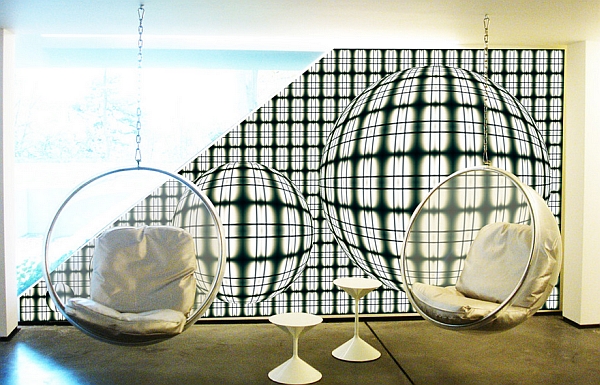 by Charline Lancel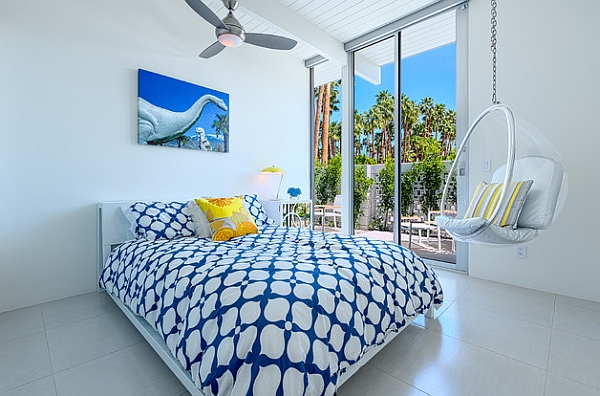 by H3K Design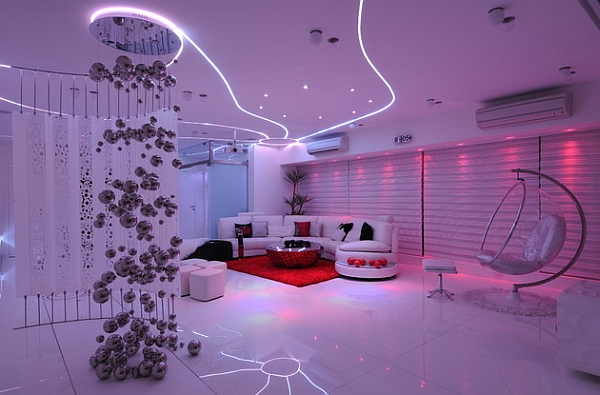 by Sonali Shah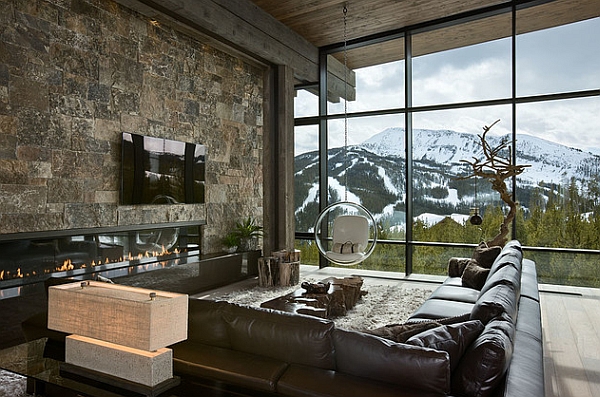 by Teton Heritage Builders
Let Out the Inner Kid
Aarnio continues to craft some colorful accessories that blend elegance and ergonomics in a vibrant, dramatic manner. How many times have you noticed that cool little puppy in the corner that looks like an abstract piece of art? It is one of Aarnio's interesting and fun creations that is specifically aimed at kids. Designed for Magis, Puppy doubles as a sophisticated sculptural addition that also enlivens the interior in an amusing fashion. Many other such designs include the fascinating Screw Table, which looks like a flat head screw driven into the ground, and the playful Pony Chair for kids.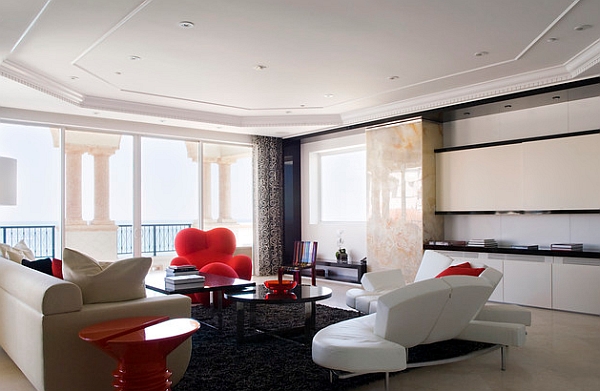 by Pepe Calderin Design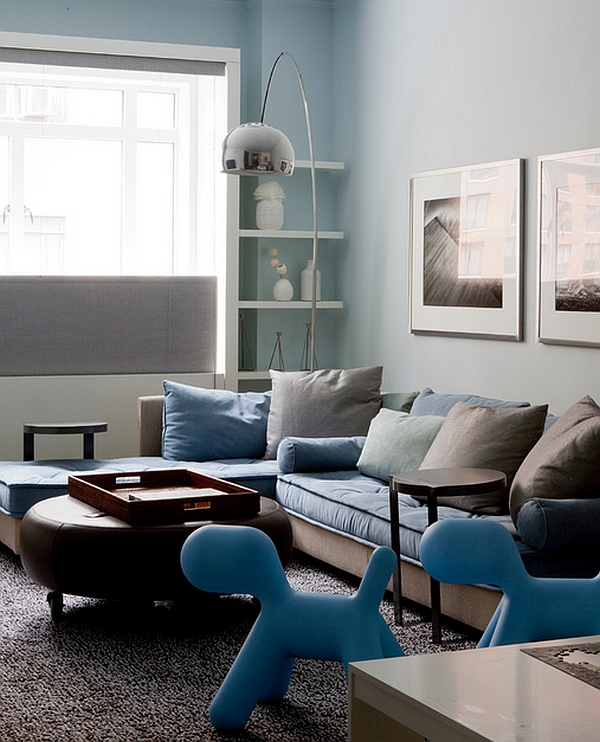 by Laura Bohn Design Associates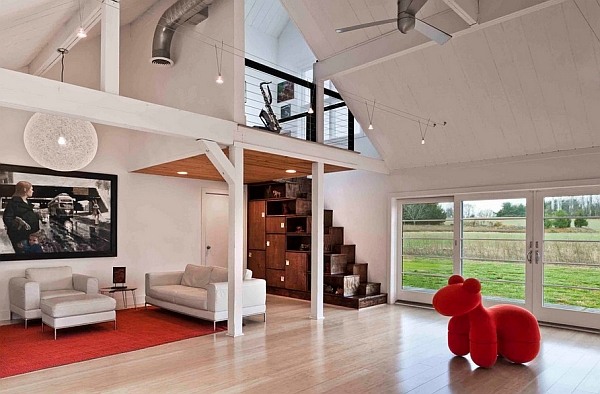 by Sandvold Blanda Architecture + Interiors
Exuberant and captivating, designs of Eero Aarnio most definitely have an incomparable appeal of their own! Bold and innovative, they add a whole new dimension to your home. And with 'retro' making a big comeback in the last few years, be prepared to see the Ball Chair and the Bubble Chair grace more interiors in the years to come!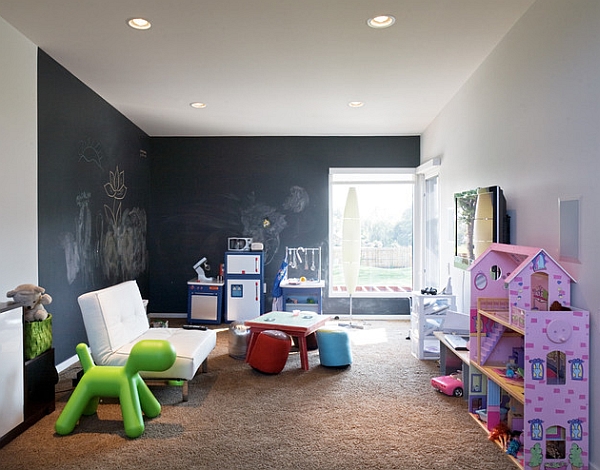 by Hufft Projects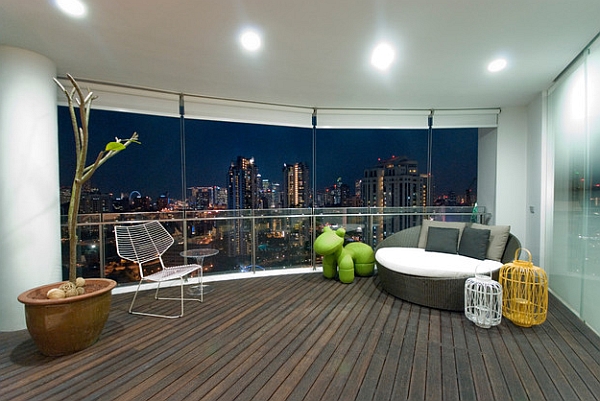 by TOPOS Design Studio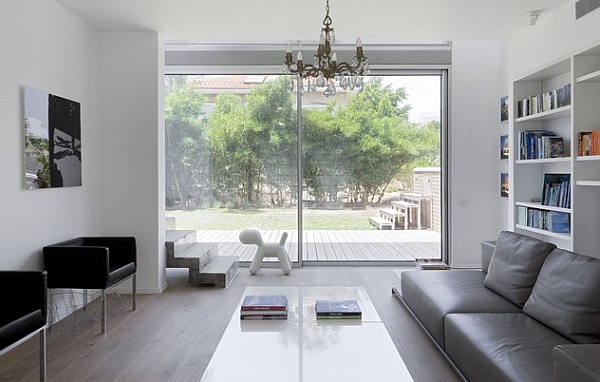 by sharon neuman architects