Minimalist design need not be bereft of all color and imagination. Crafted by Widawscy Studio Architektury with impressive elegance, this lovely house in Zabrze, Poland is a wonderful example of semi-minimalism at its captivating best. Designed to serve as a luxurious hub for a family of four, the home sparkles gleefully in white. The interiors are kept neutral with gray and black largely complementing the pristine and clean backdrop. Yet, the smart use of accent colors and addition of warm wooden surfaces gives the space its inimitable aura.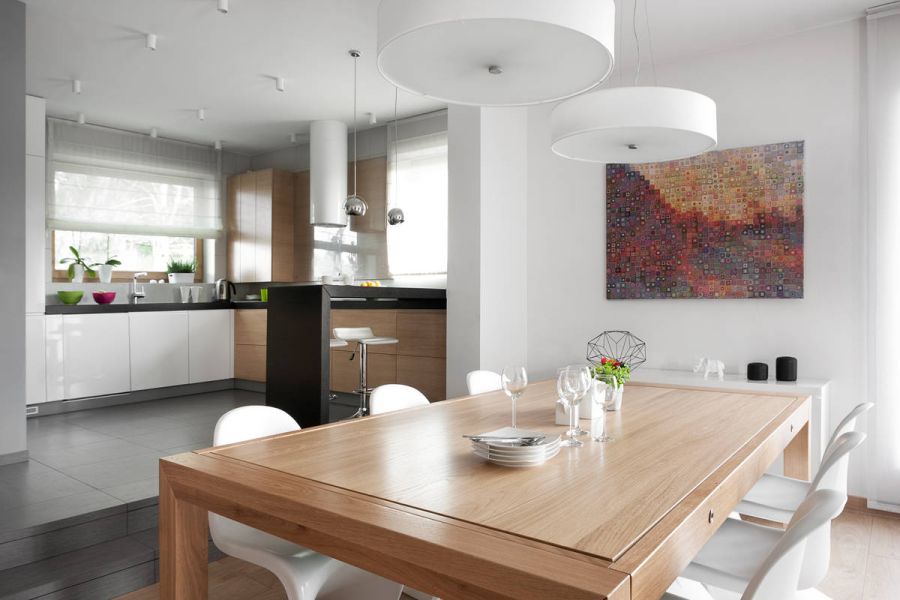 One of the most striking features of these fabulous interiors is the wonderful use of stylish modern décor. Twin Barcelona chairs in white greet you in the living room as they sit imperiously next to the double-sided fireplace in stone. A large couch with fuchsia accent pillows (those could be easily swapped for another color) and a lovely natural dining table complete the area.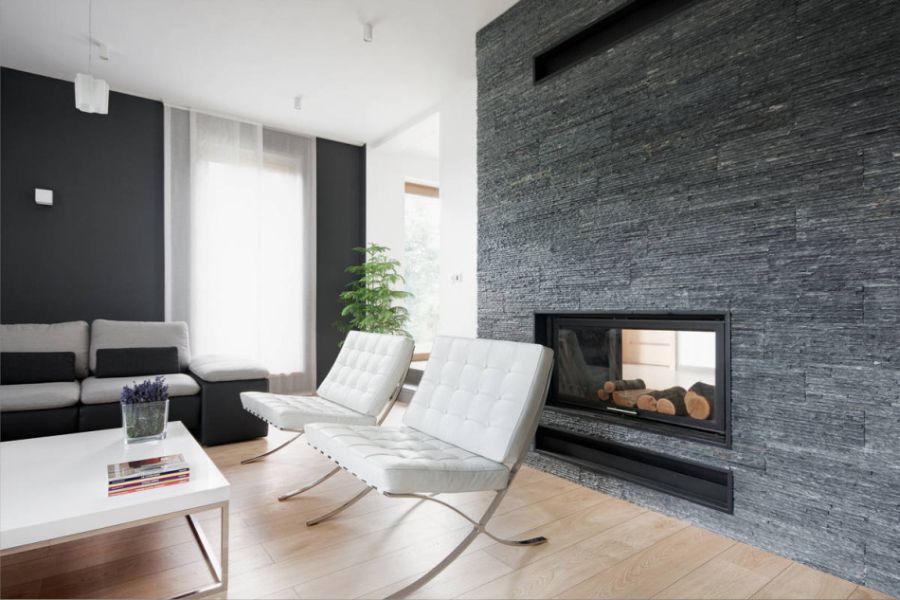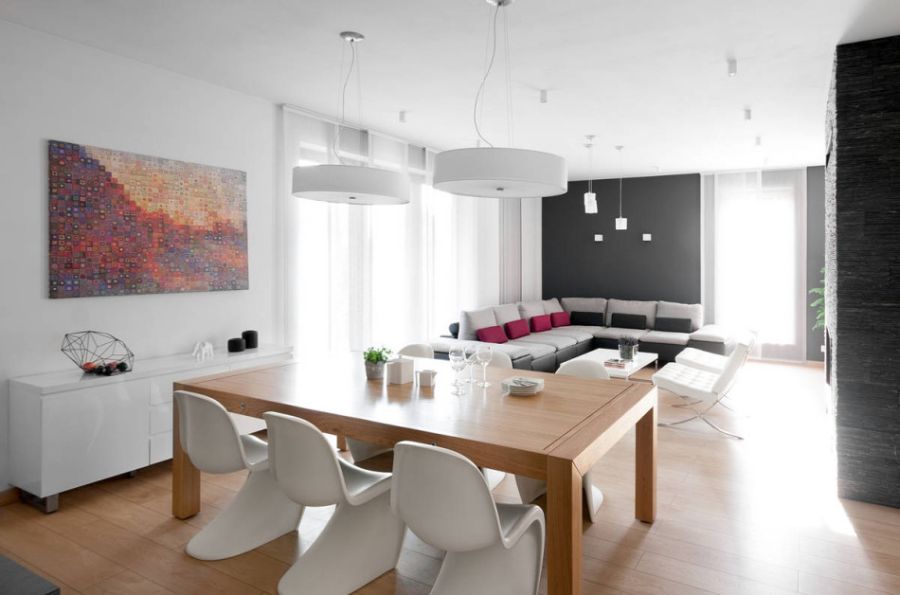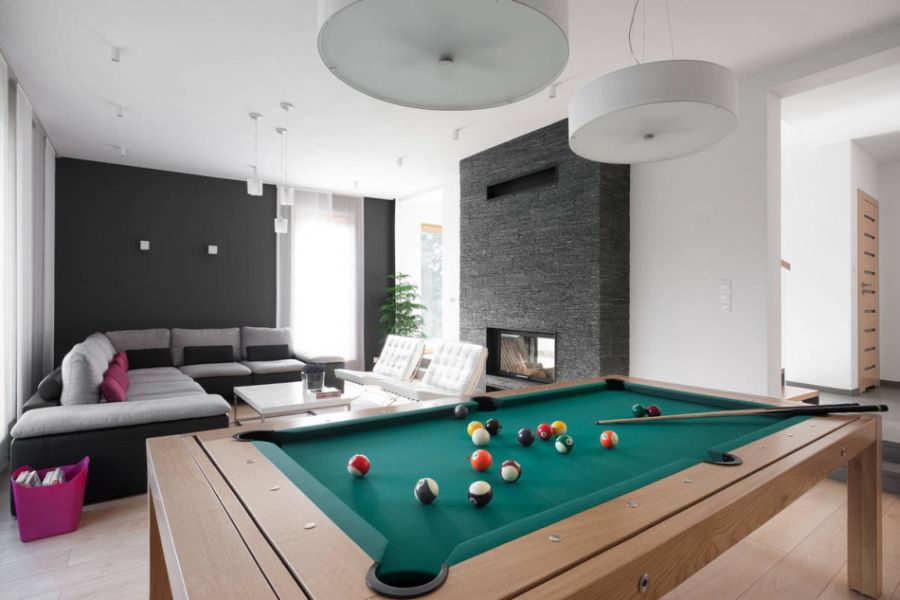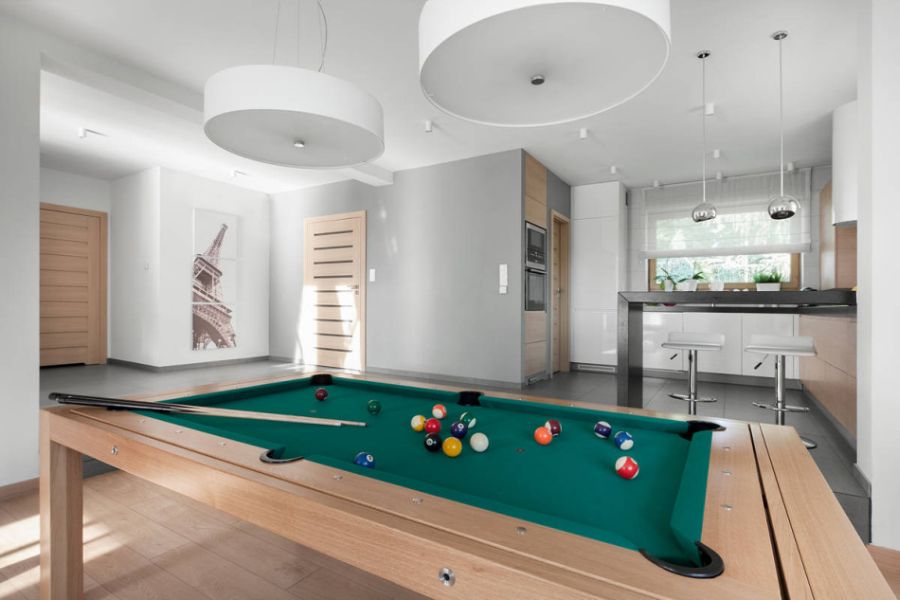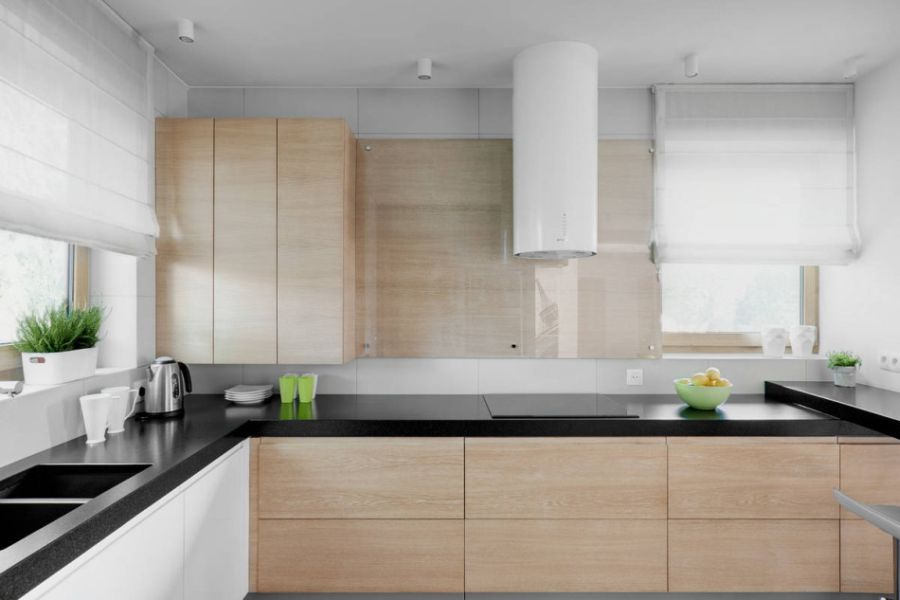 Versatile design of the table also allows you to simply flip the top and turn into a pool table for an evening of fun. Large pendant lights, interesting art work and refreshing splashes of color grace the home throughout. These vibrant additions along with Verner Panton chairs that add sensuous curves to a setting otherwise dominated by clean and well defined lines provide necessary contrast.
Sleek shelves that disappear into the walls, spacious home office, plush bedrooms and exquisite bathrooms complete this truly modern house. With design icons like the Eero Aarnio Bubble Chair lending a space-age feel, this is a home where the décor somehow manages to steal the show despite the outstanding design!