To call the inimitable PARKROYAL on Pickering a captivating oasis of green set within the bustling urban landscape of Singapore will not be too far from the truth. Designed by WOHA Architects to enthrall its guests with an overwhelming sense of green goodness, the hotel truly stands as a shining beacon of sustainable design on the edge of Singapore's busy business district. While most other hotel buildings and large commercial projects eat into the 'green-growing' potential of the proposed site, the audacious design of PARKROYAL ensures that it doubles the existing greenery of the site!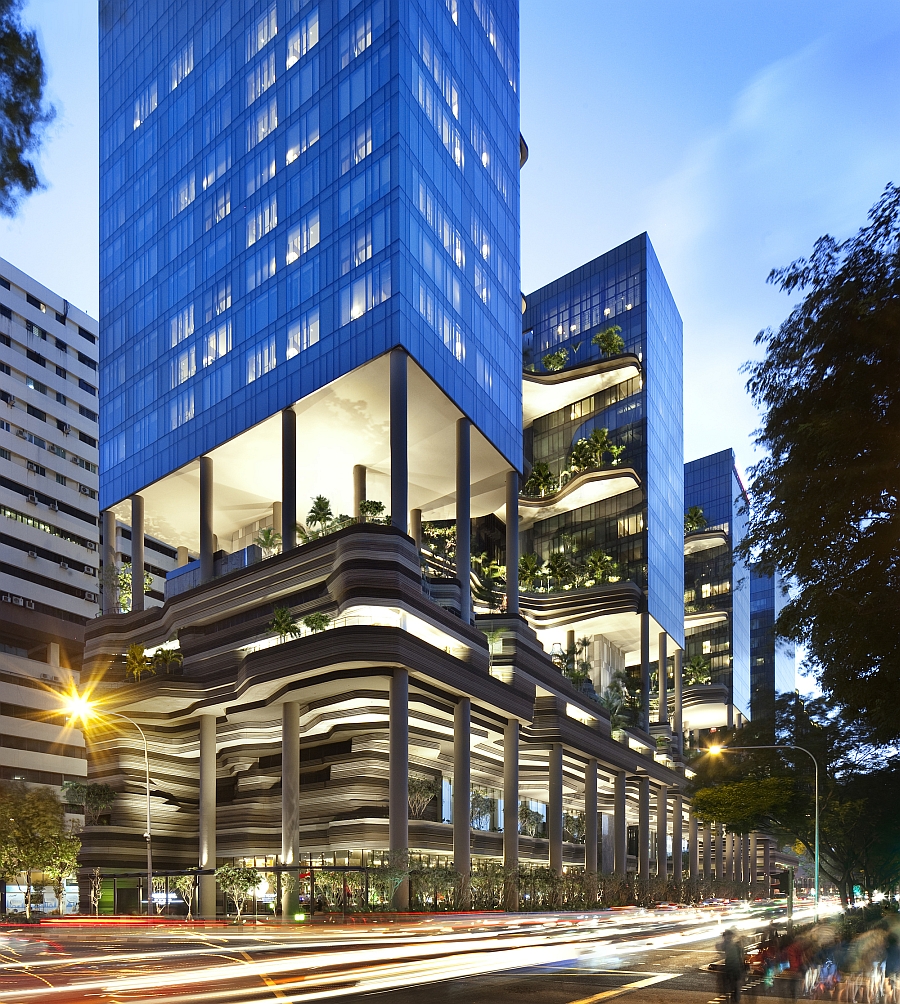 It is not hard at all to see why guests at this hotel are mesmerized by the amazing green credentials that it brings to the table. With architecture and design taking a firm turn toward the eco-conscious, structures like the PARKROYAL offer a fresh and spectacular window into what is actually possible. Long gone are the days when green buildings were boring, dull and mundane. Modern architecture firms like WOHA have turned eco-friendly buildings into pioneering structures that are far more exciting and adventurous than those with planet-friendly credentials. This fabulous hotel featuring staggered terraces filled with tropical plants is a perfect case in the point.
Impressive architecture greets you at every turn inside this massive hotel that contains 637 rooms and suites, along with ravishing restaurants, a jaw-dropping infinity pool on the terrace and a maze of sky bridges and corridors that are flanked by green walls and water features. But the real showstopper at this award-winning hotel is the series of curvaceous sky gardens that are harvested using rainwater and a gravity-fed drip system that is powered by solar energy!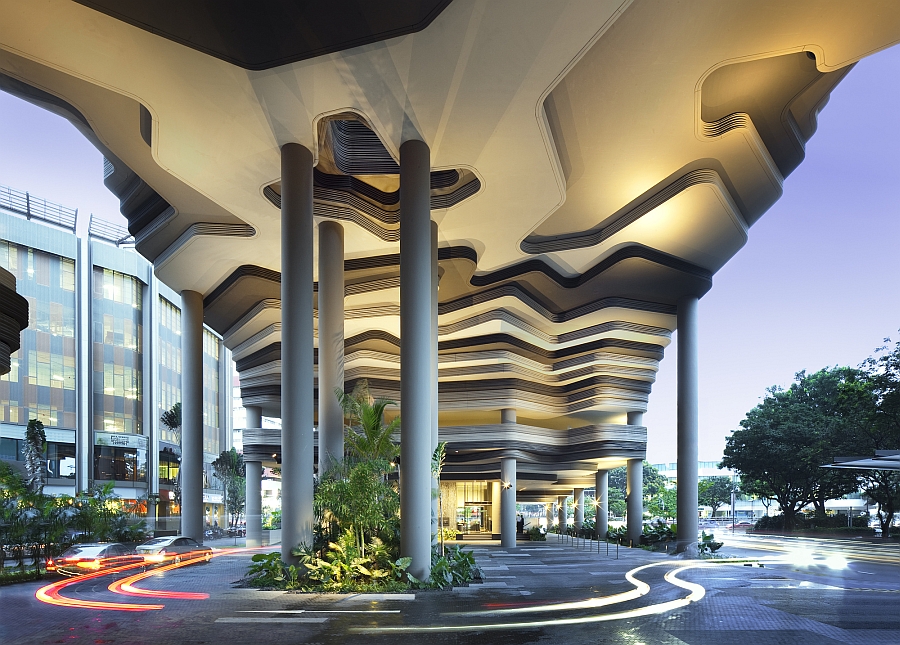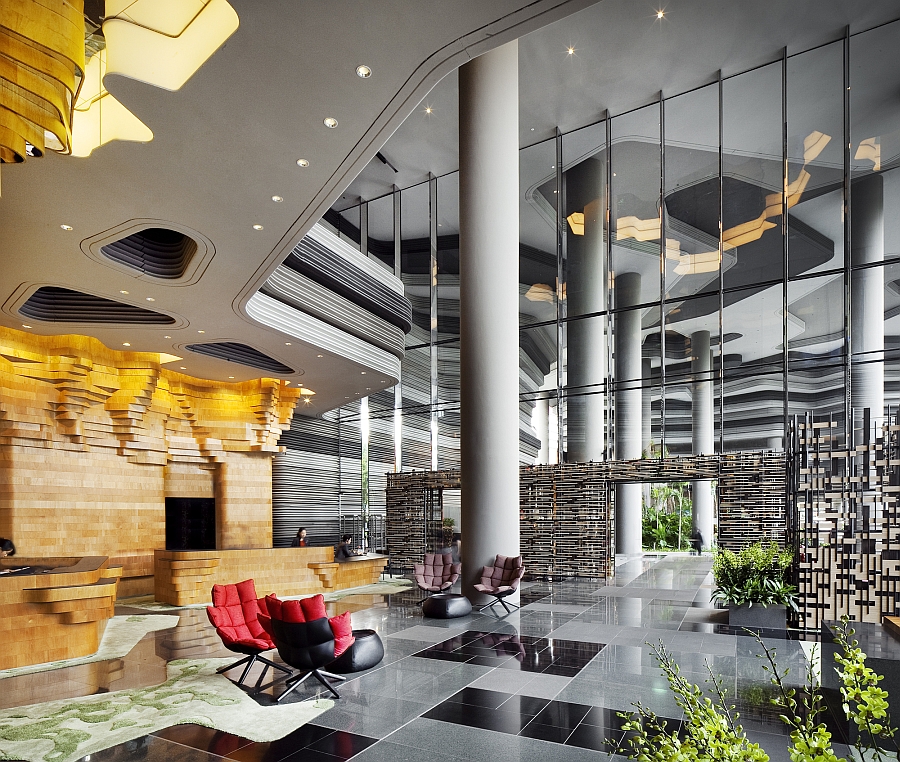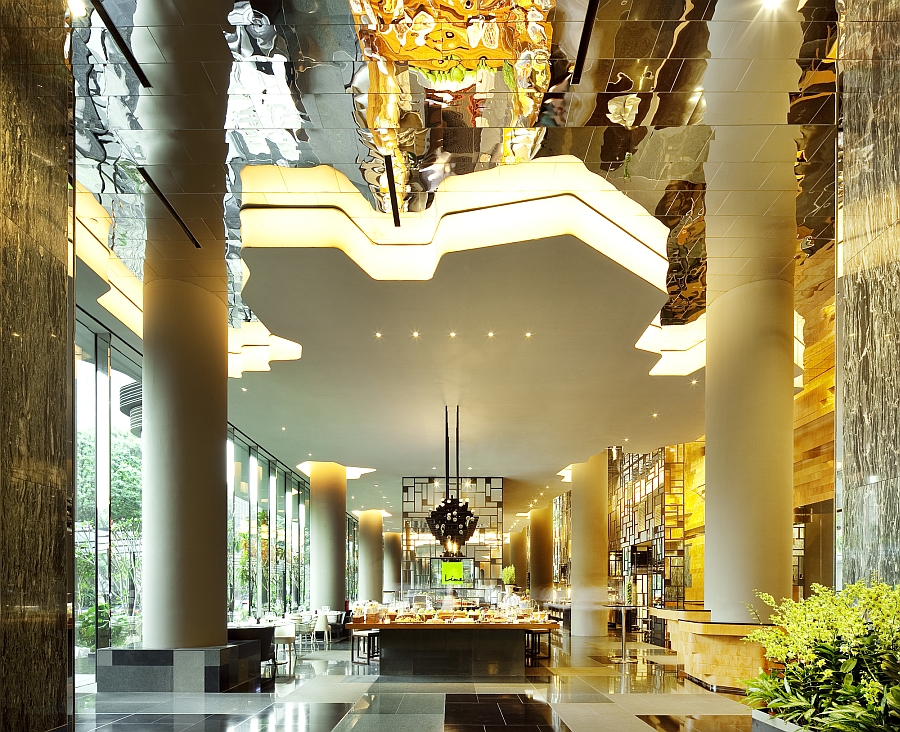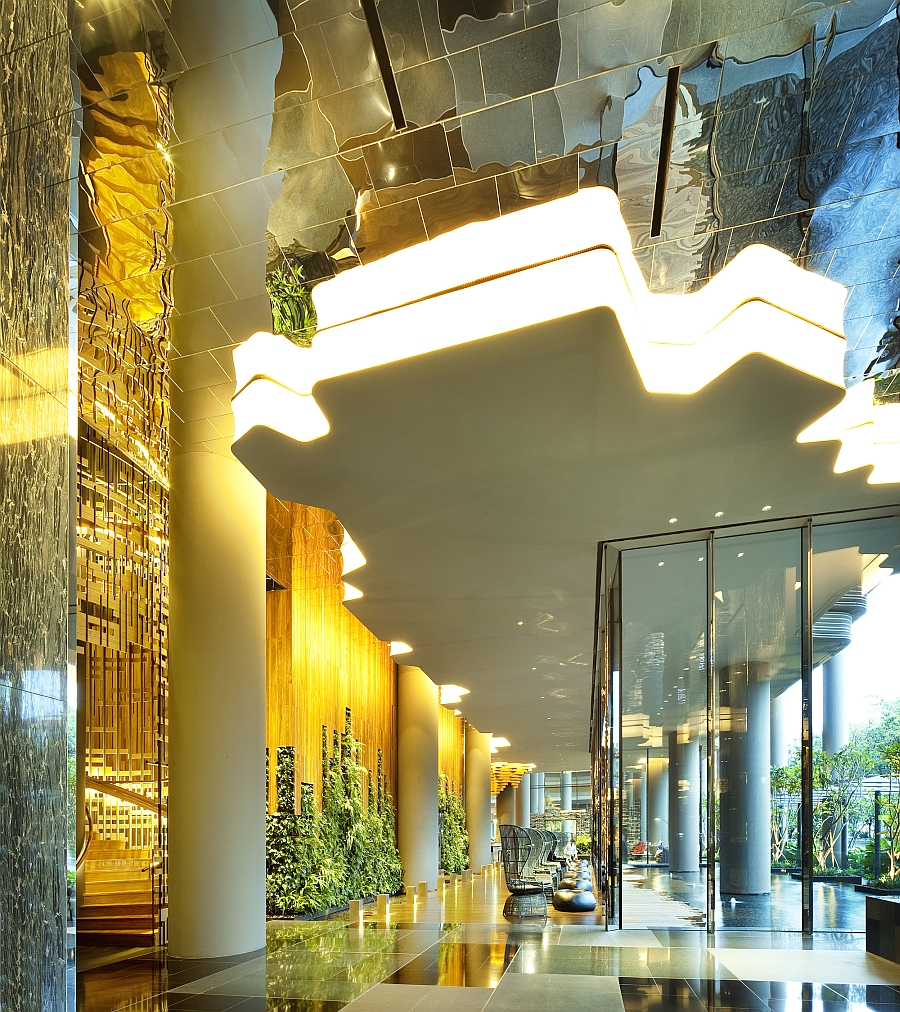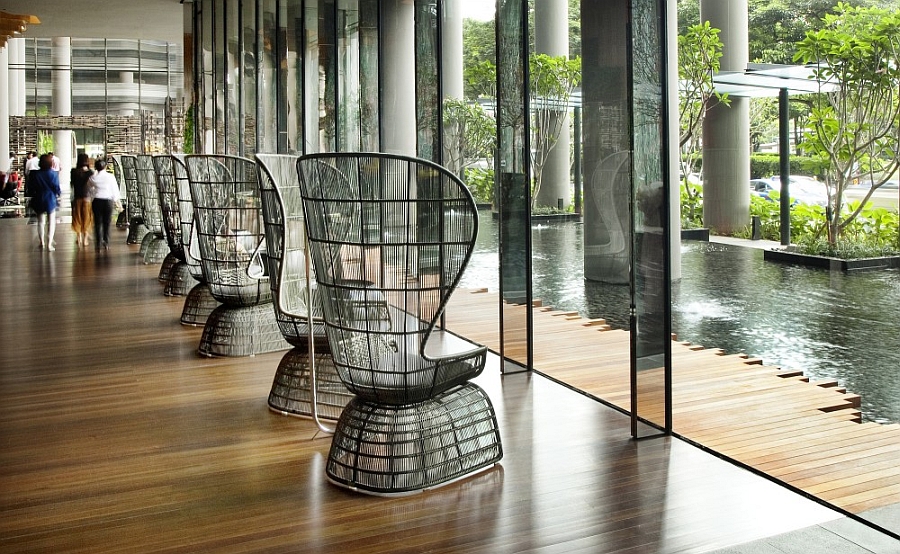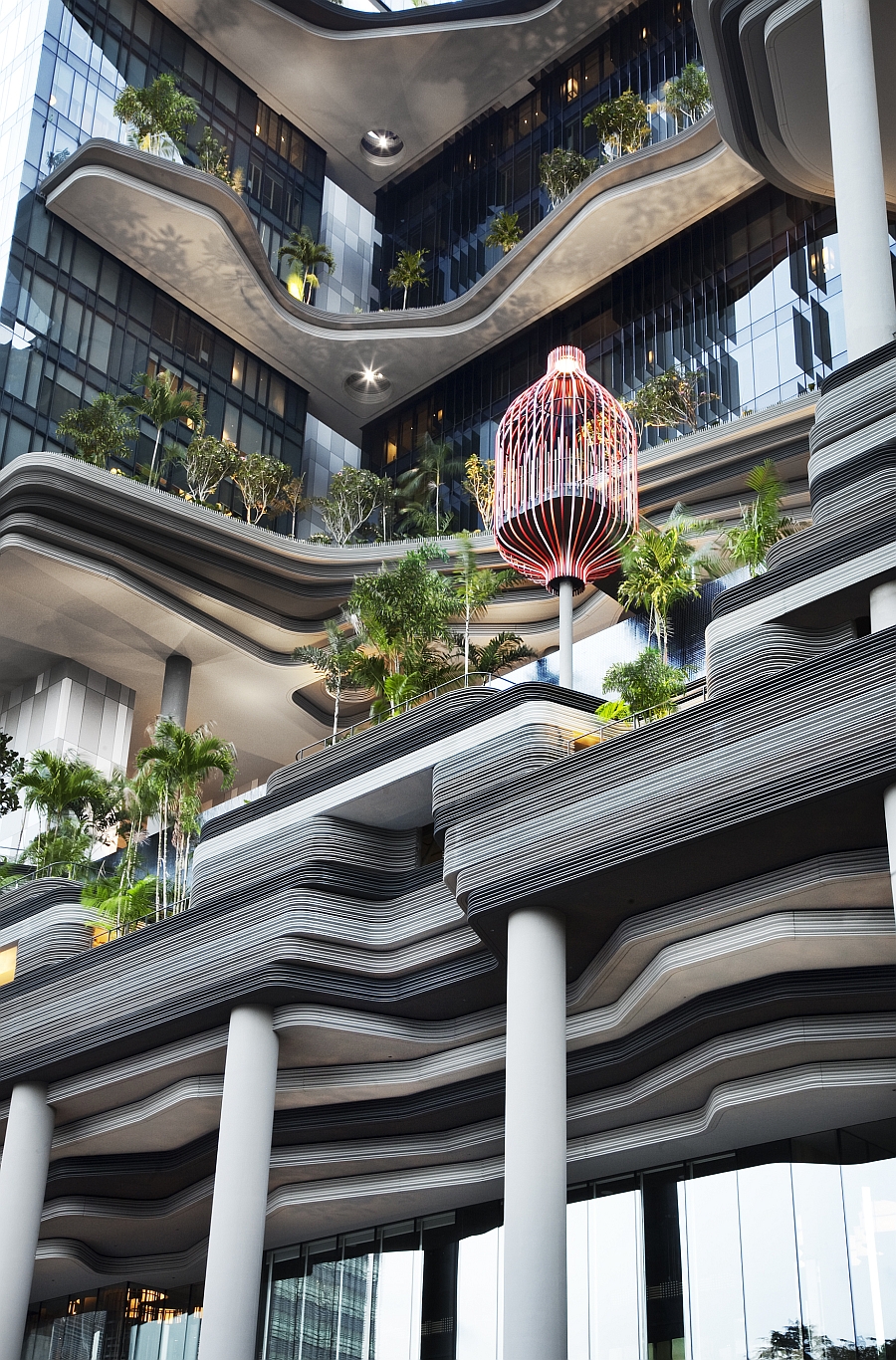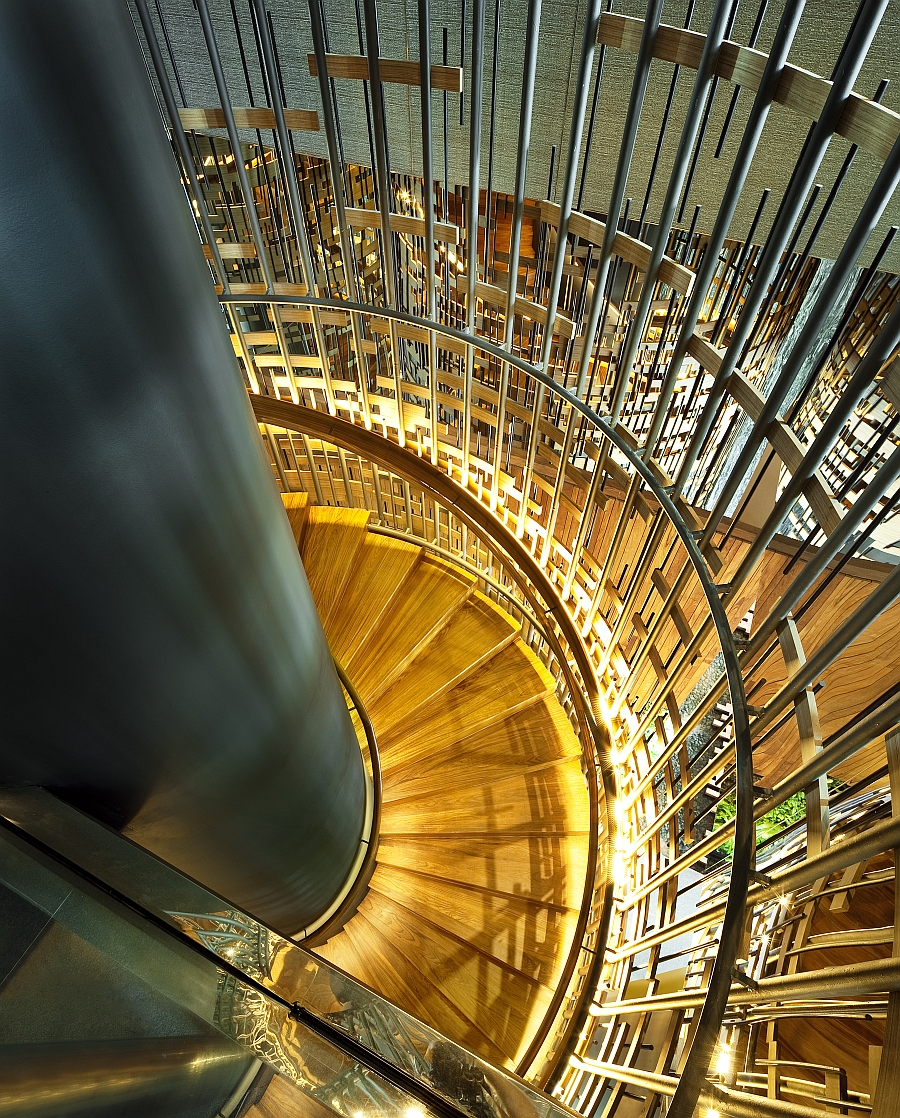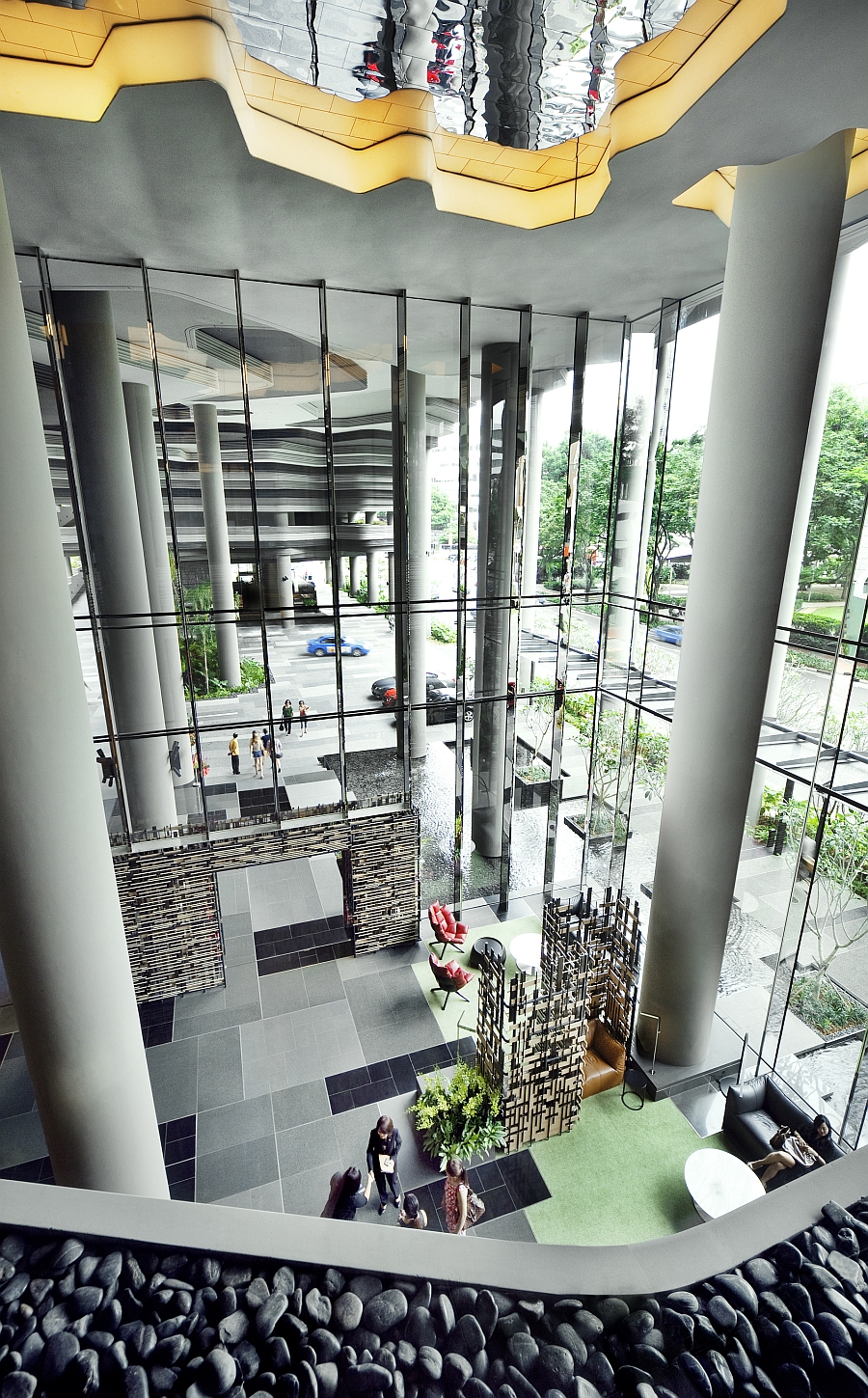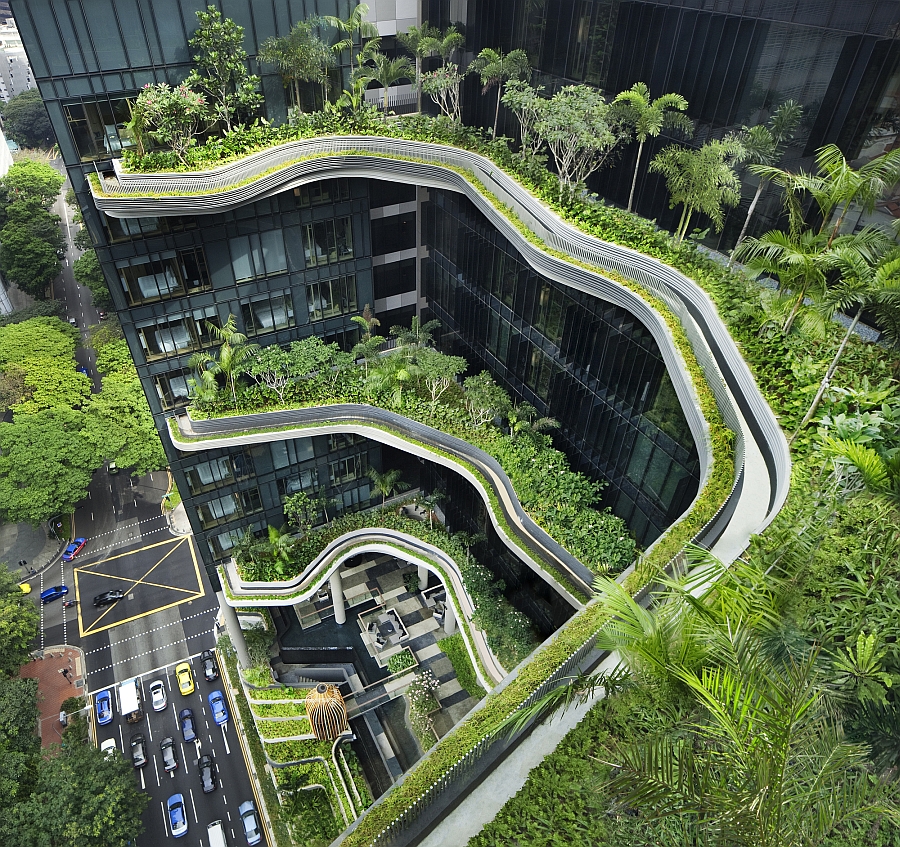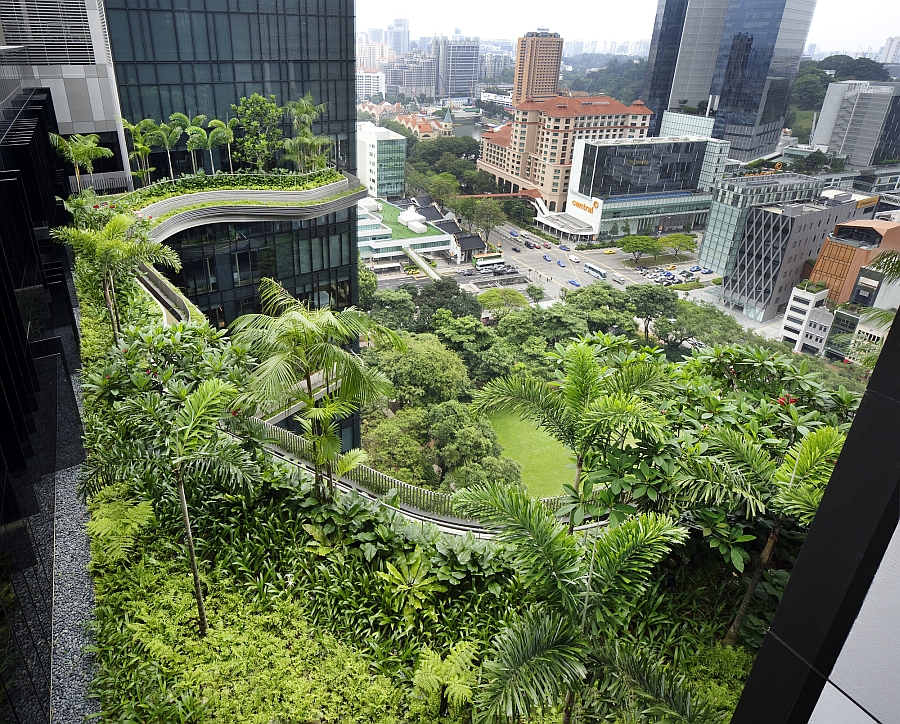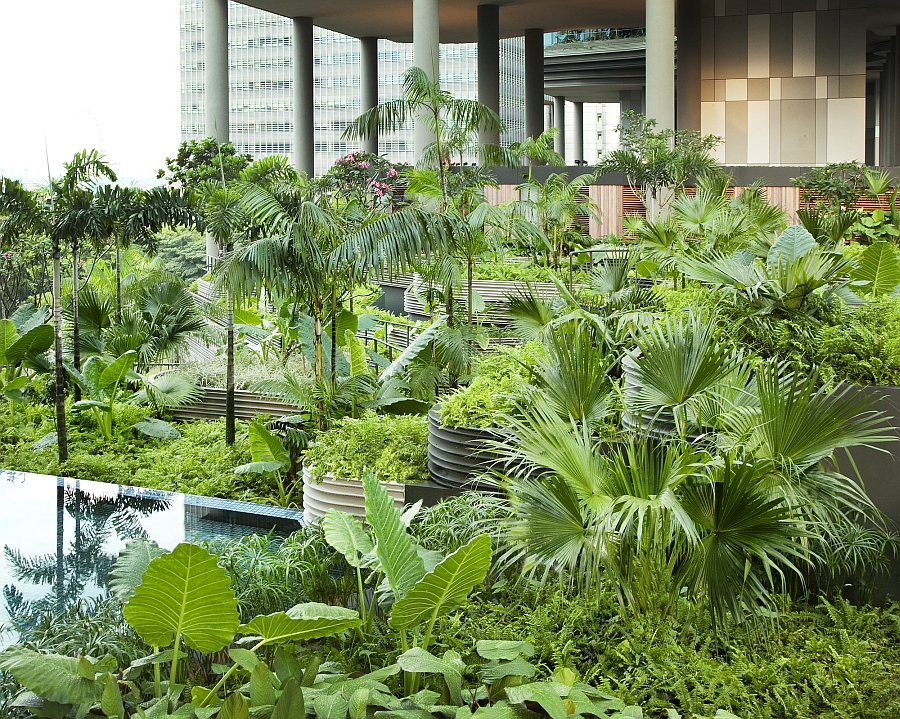 Draped in a cloak of green, the vertical gardens of the hotel look even more stunning from the guest rooms as they paint a picture of unending greenery. Glass is used extensively to usher in natural ventilation, while polished concrete in the corridors brings in the appeal of natural stone. The guest rooms, though, are clad in rich timber and embrace a sleek, contemporary style and neutral hues.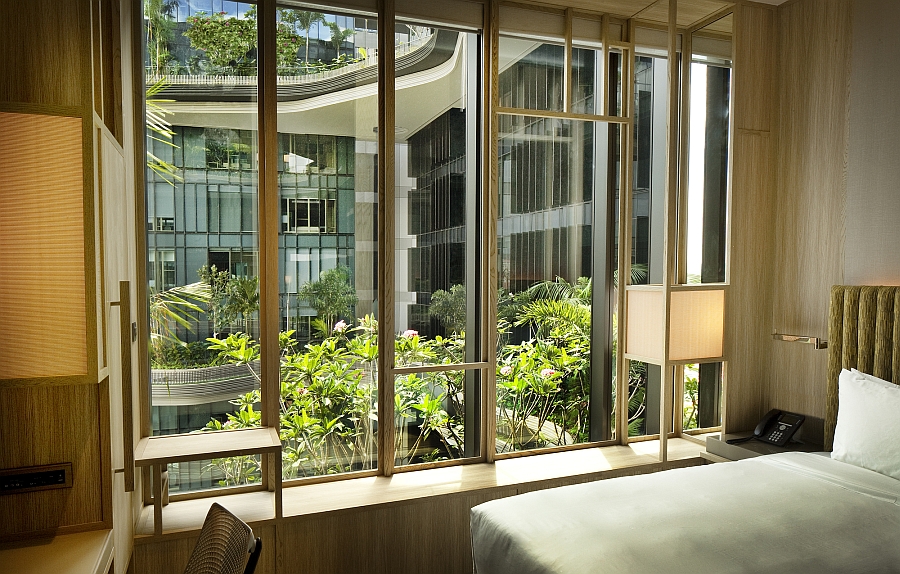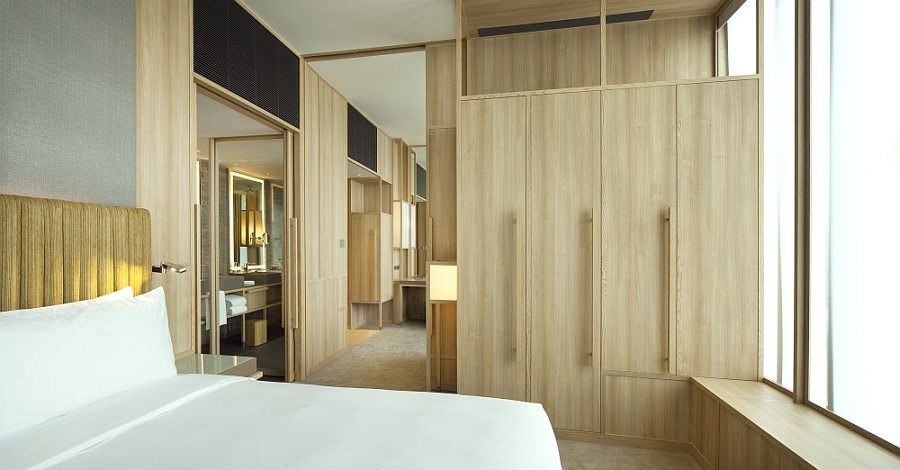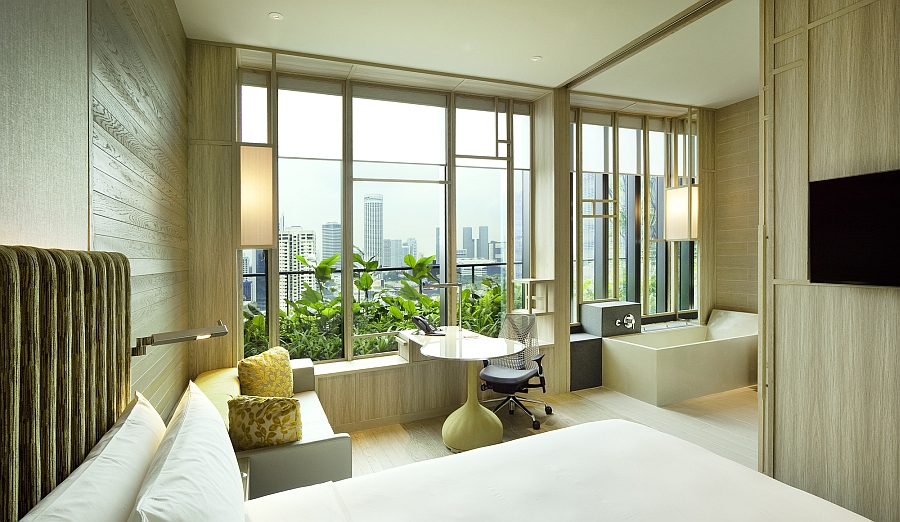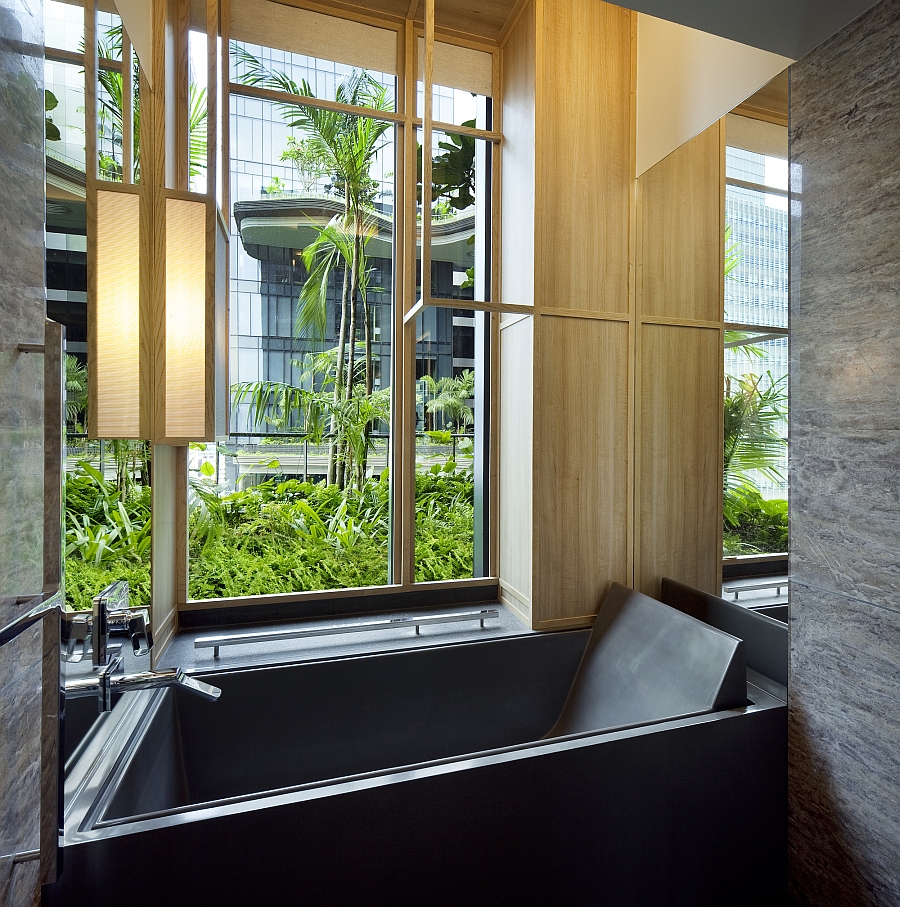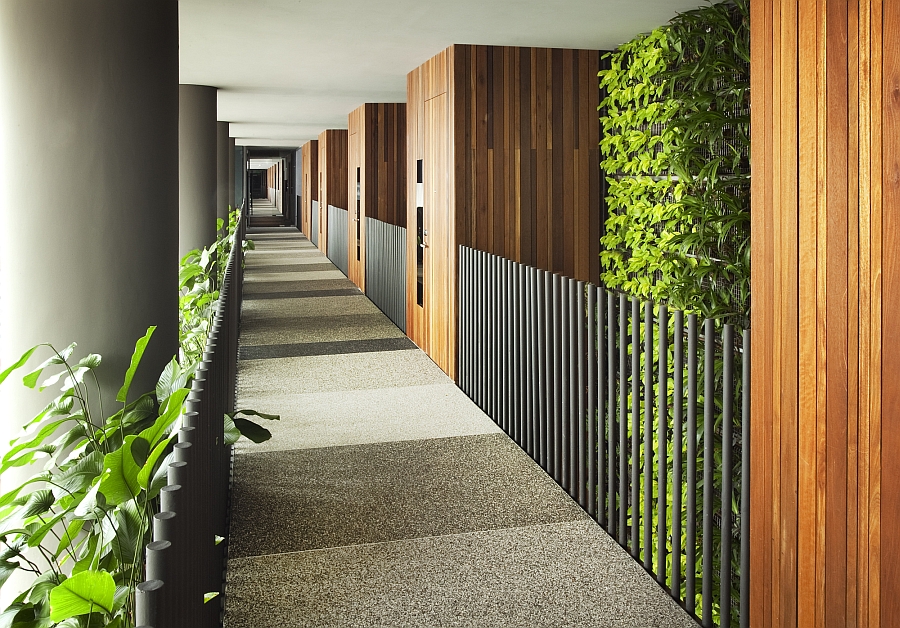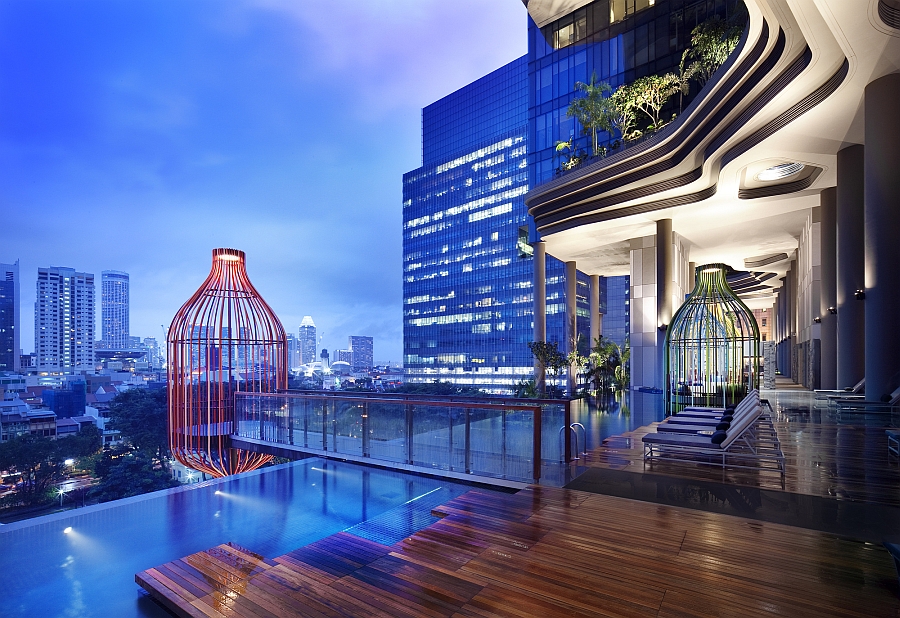 Large pavilions that appear like giant colorful bird cages offer guests an interesting, and at times exhilarating, escape. (With one set atop the terrace of the giant 12-story structure.) Remarkable, extravagant and overflowing with tropical greenery, the PARKROYAL on Pickering is a masterpiece in charismatic sustainable architecture… If you fancy a stay here, we suggest you book well in advance!