We are smack in the middle of the Holiday Season festivities, and it is definitely the perfect time of the year for you to take a break from the mundane and enjoy a lovely little vacation. Nestled amidst the picture-perfect setting near Lienz in East Tyrol, Austria, Ufogel promises a vacation that will leave you with a lifetime of pleasant memories! Surrounded by beautiful rolling hills that turn into snow-covered slopes and peaks each winter, it is the perfect getaway for those looking to cap off 2013 and welcome the New Year in a cozy, magical fashion.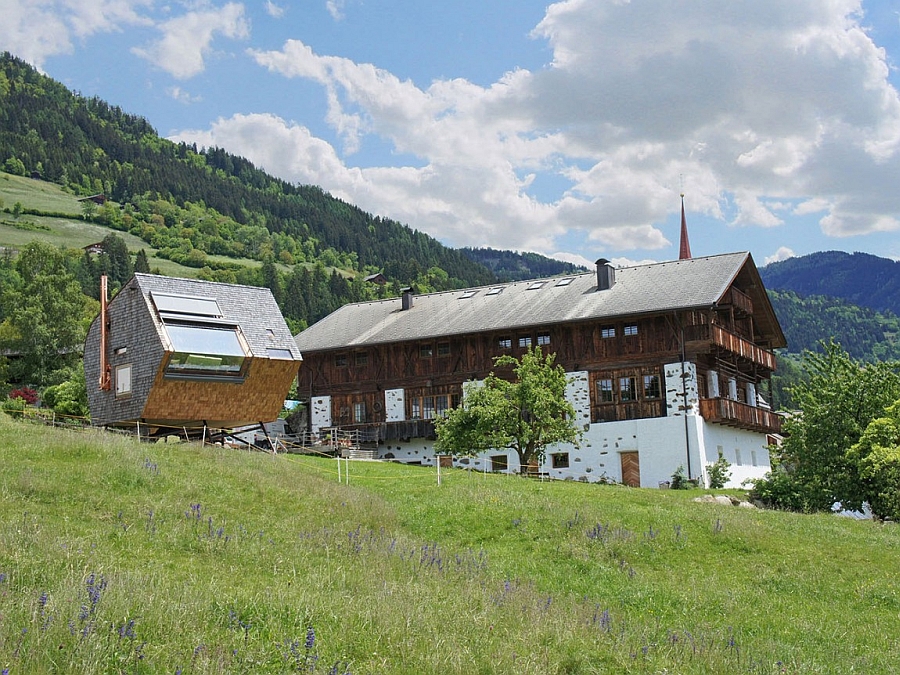 This snug holiday home is quite different from the other expansive French chalets and vacation homes that we have stumbled upon earlier. Designed to be a gorgeous family retreat, the entire cabin is decked out in wood both on the inside and the outside. The cantilevered structure of Ufogel stands on stylish wooden stilts that often tend to disappear in the snowy winter months, creating the illusion of a cool floating structure. Apart from the spectacular views outside, you are also treated to a warm and inviting interior that exudes a sense of sleek, urban minimalism that is cloaked in rustic cabin-styled textures.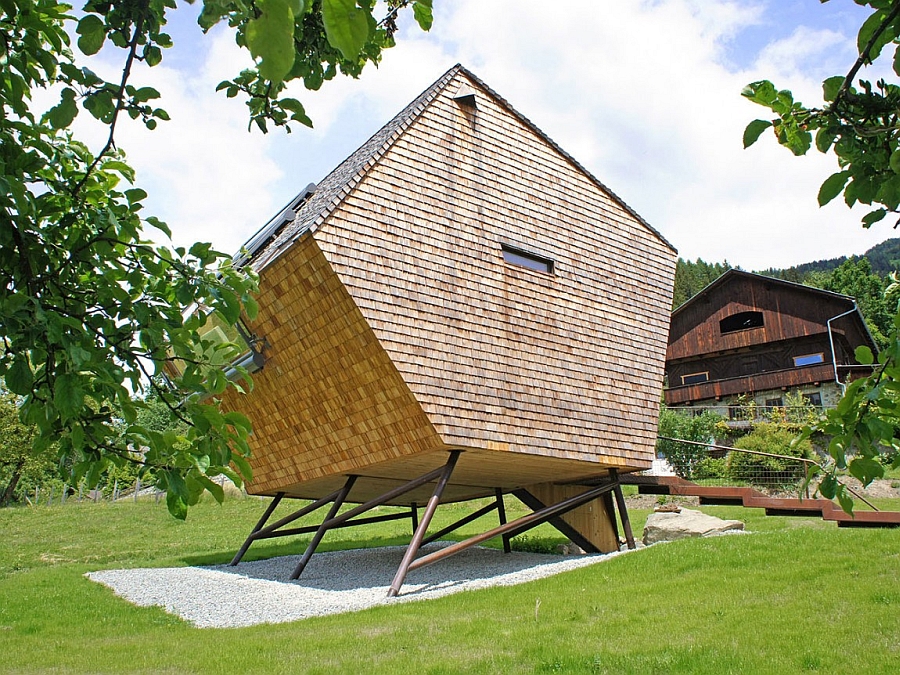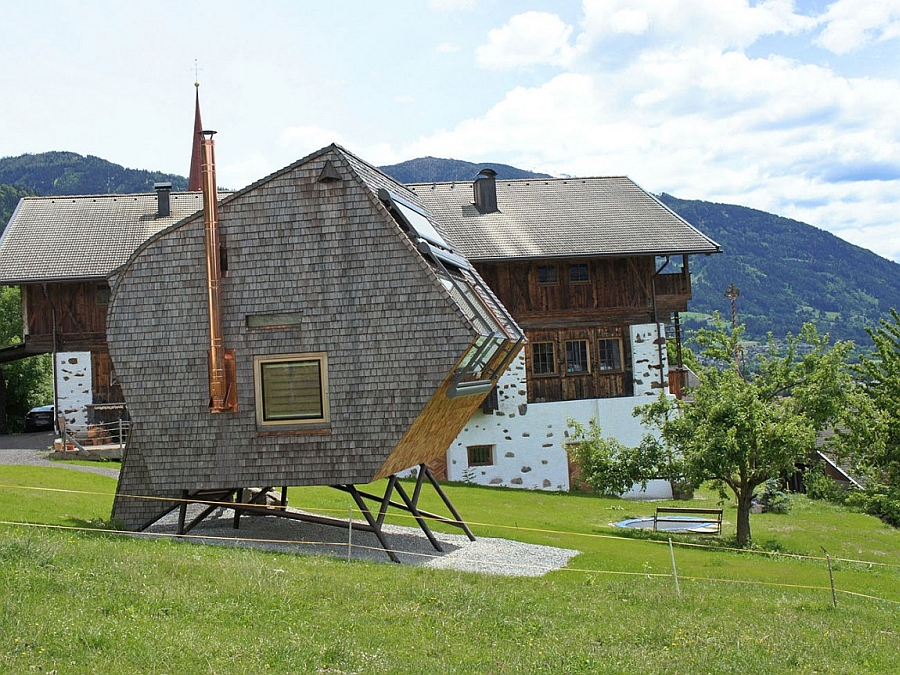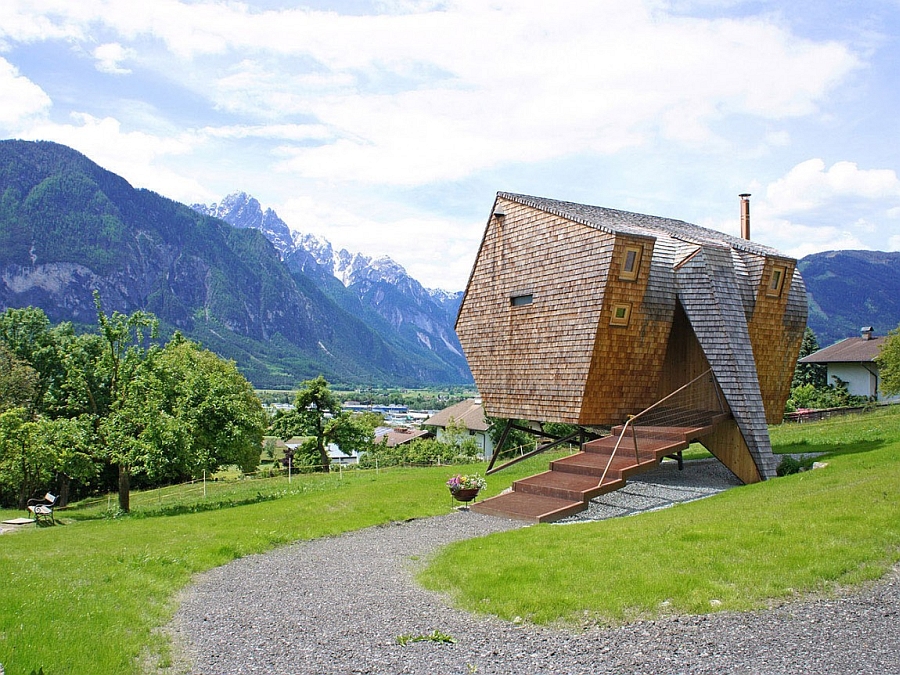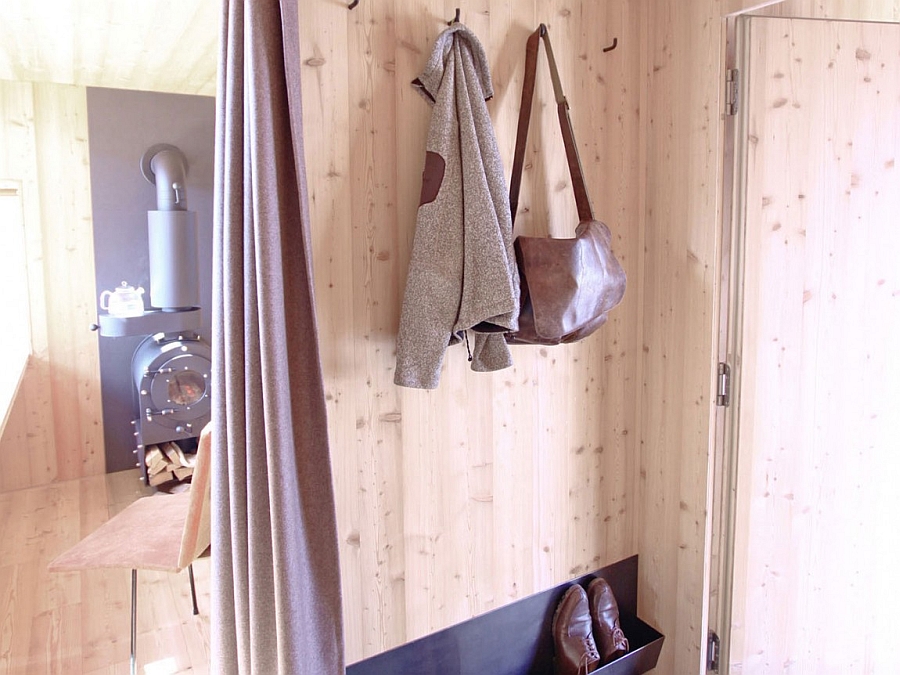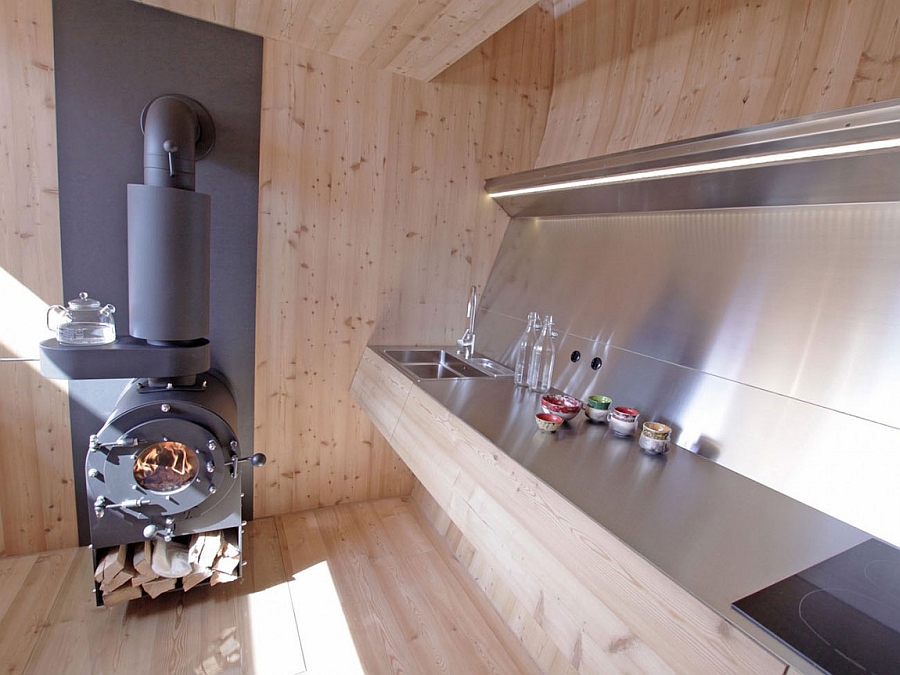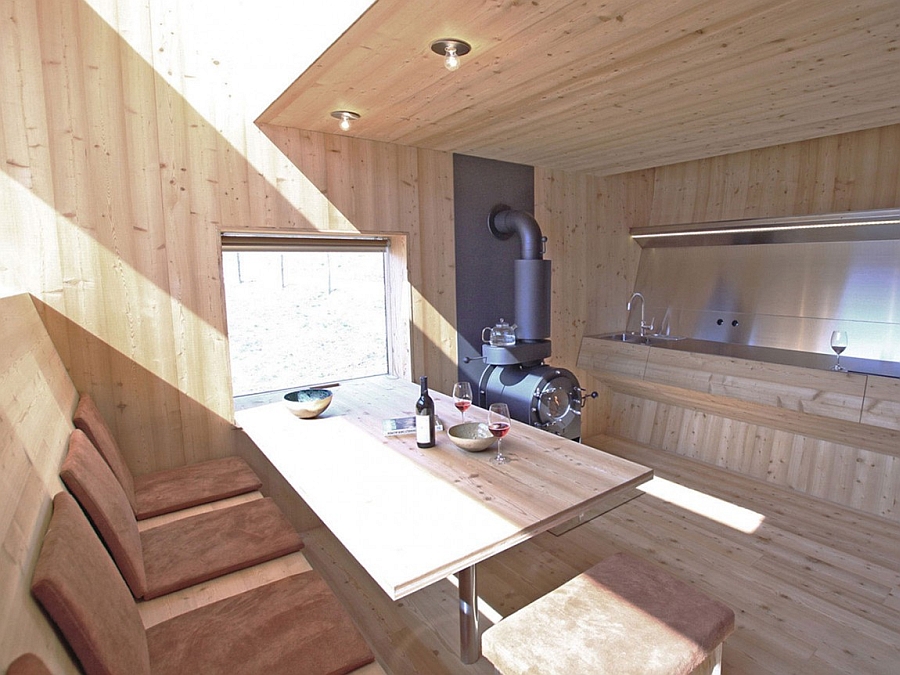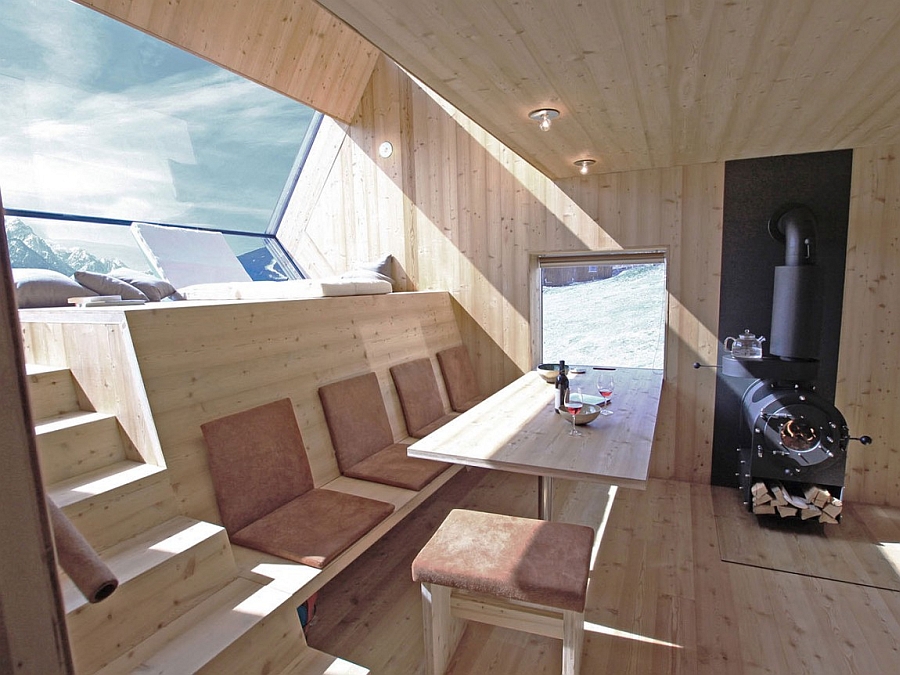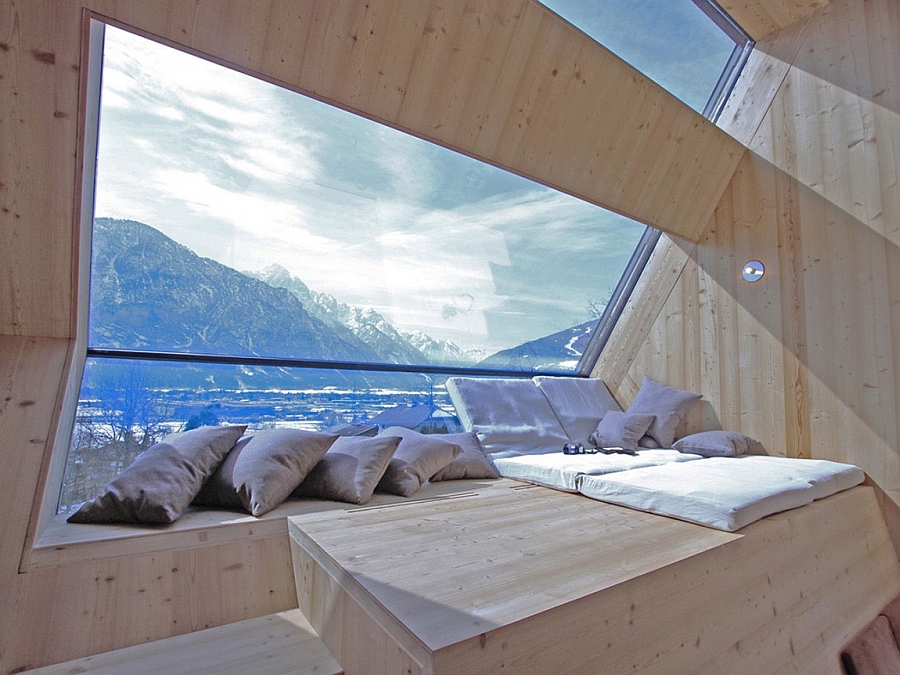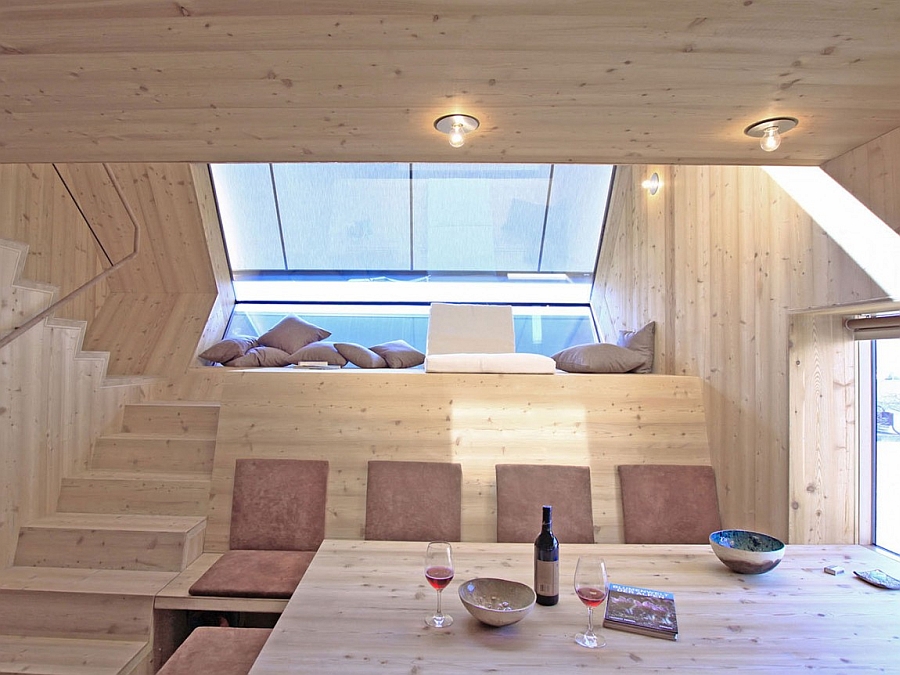 A modern kitchen adds cool metallic hues to the interior while the adjacent stylish dining area comfortably accommodates around 6-8 people. A cool loft seating area on the mezzanine bridge flanked by a large glass window offers arguably the best view of the surrounding scenery. A spacious double bed along with a couple of cool bunk beds are housed on the top level, while a sleek modern bathroom with a glass shower enclosure completes the space.
Offering unabated views of the captivating East Tyrolean Mountains, Ufogel allows you to slip into an alternate world that seems to have been left untouched by time! With floor heating and an automatic sun protection system kicking in whenever needed, your stay at this little mountain cabin is bound to be as luxurious as it is magical!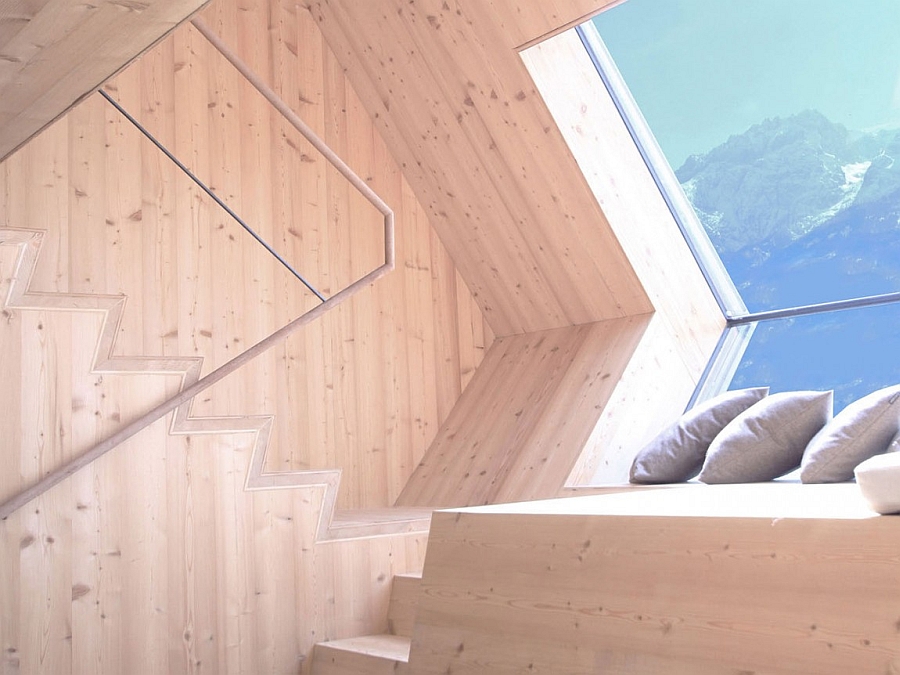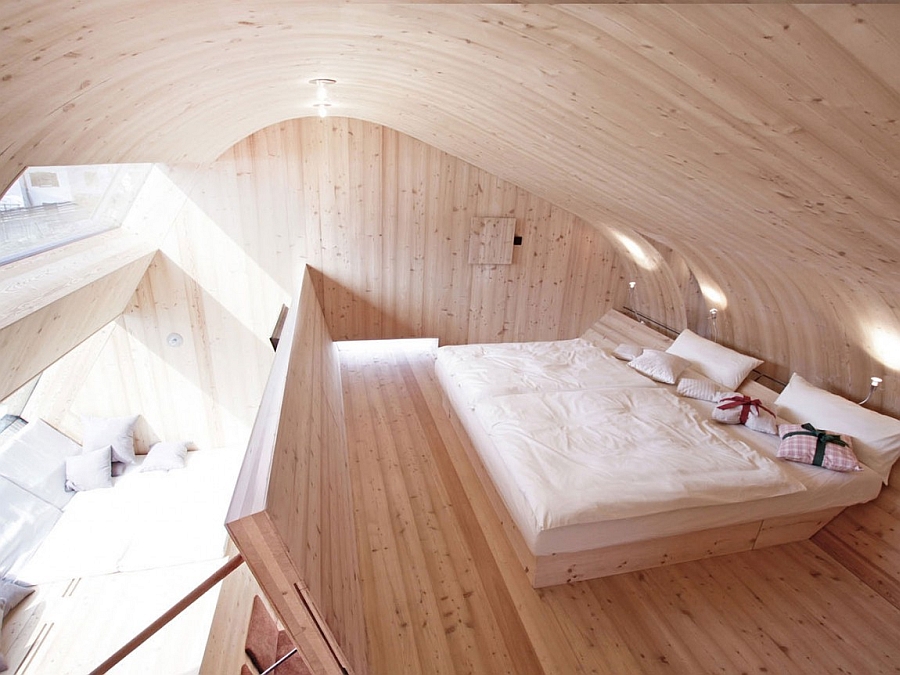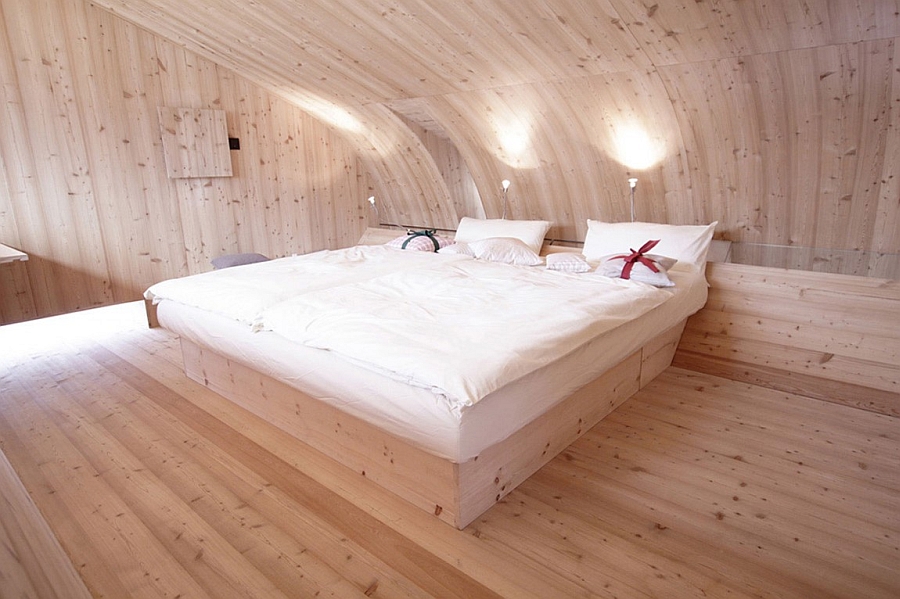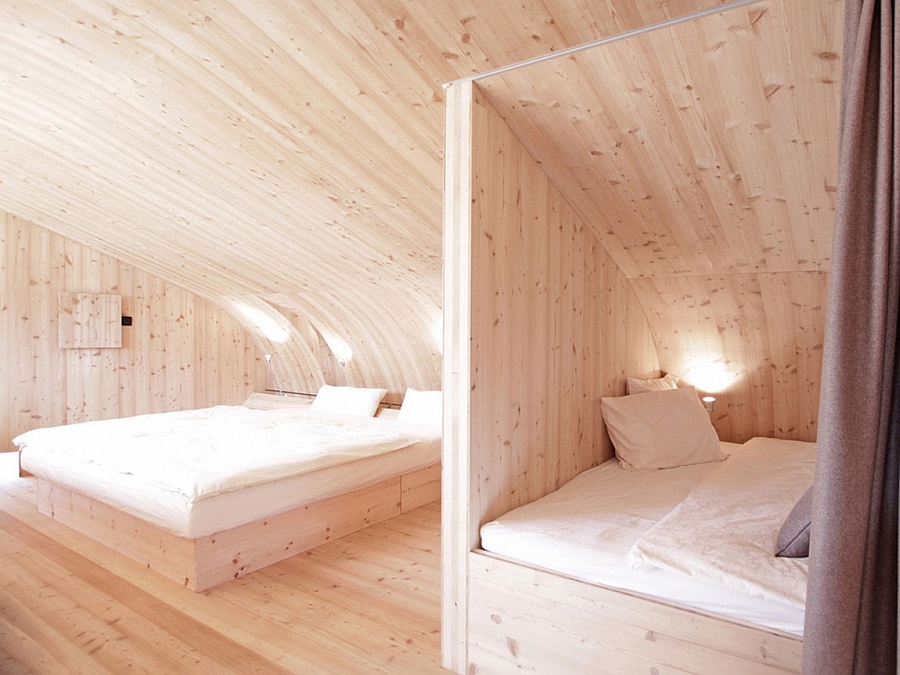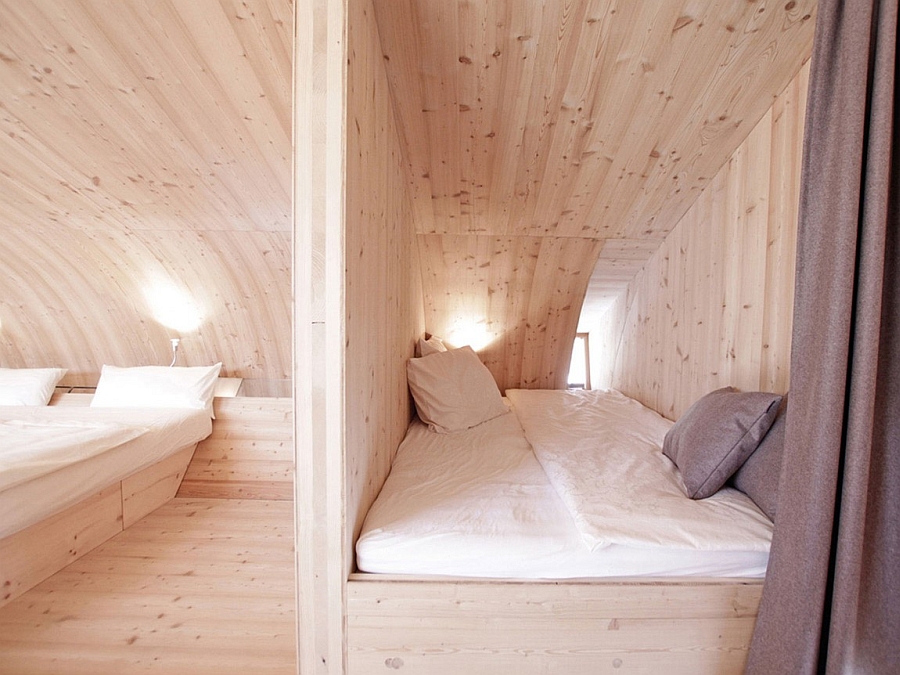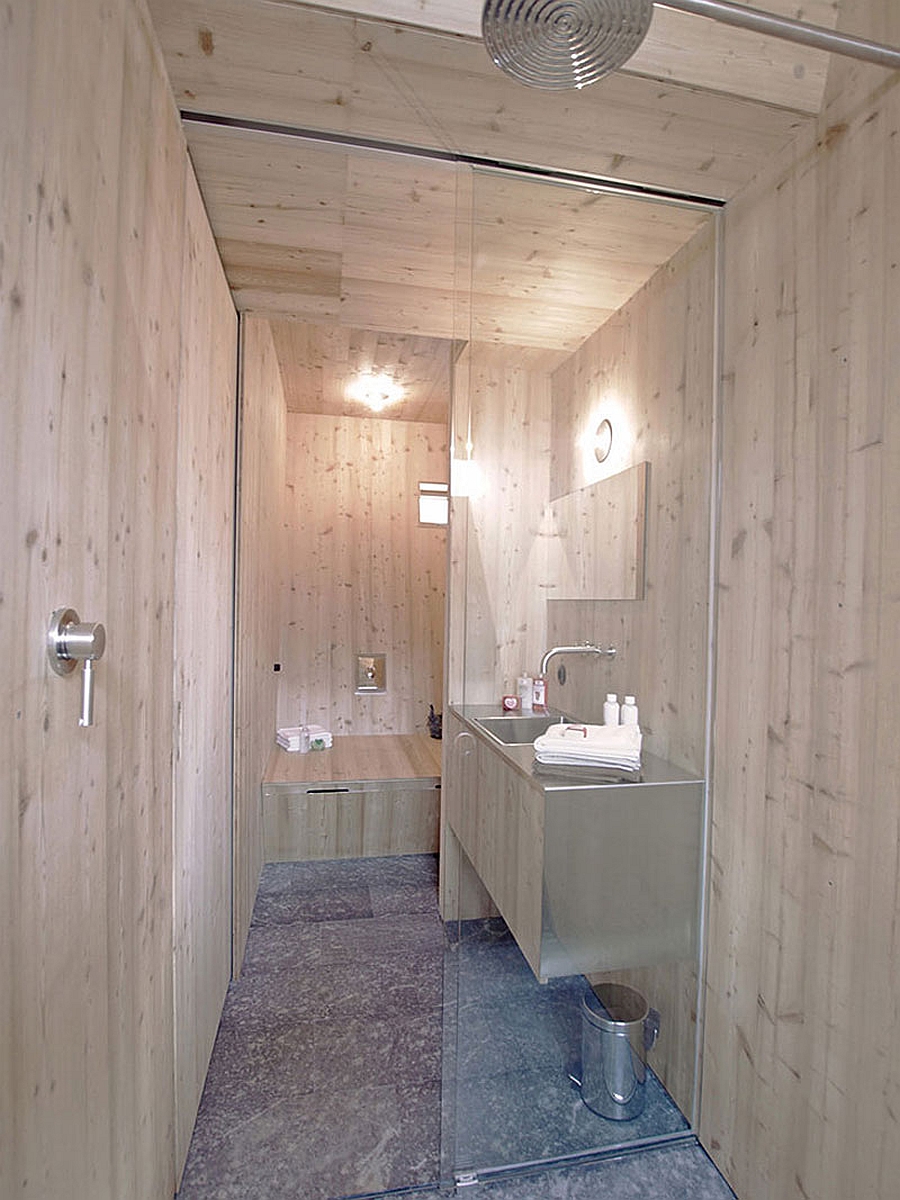 This exclusive home for your unforgettable holiday is a compact building, made entirely of wood, both inside as well as outside. Its panoramic windows offer a unique view of the breathtaking Lienz Dolomites, the impressive Val Pusteria mountain peaks and the so-called 'Carinthian Gate'.