Classic, timeless, easy to pull off and a perfect backdrop that is versatile and exciting – black and white is a color scheme that is always hip and trendy. It is interesting how different people perceive the idea of a black and white color palette in vastly different fashions. For some it is simply taking away any semblance of color from the room and for others it is adding two of the strongest, most elegant colors around! Irrespective of which side you fall into, the sheer allure and understated class of a black and white color scheme is simply undeniable.
While we have previously showcased mesmerizing black and white bedrooms, exciting living spaces and some stunning kitchens, it is now time to shine the spotlight on some fabulous home offices draped in this gorgeous color combination. While some veer towards minimalism, others still end up celebrating color in their unique way – these are 30 of the very best!
Turn to the Walls
Those familiar with the world of high-end fashion will need no introduction to German fashion designer and artist Karl Lagerfeld. The creative force behind Chanel once remarked that "black and white always looks modern; whatever that word means!", and that definitely sums up the attraction of this color scheme. In the home office, black and white seem even more appropriate, as the combination finds that perfect balance between a formal setting and a cozy setting, depending on how you use it. And one of the best ways to achieve this balance is by using artwork, framed photographs and wallpaper.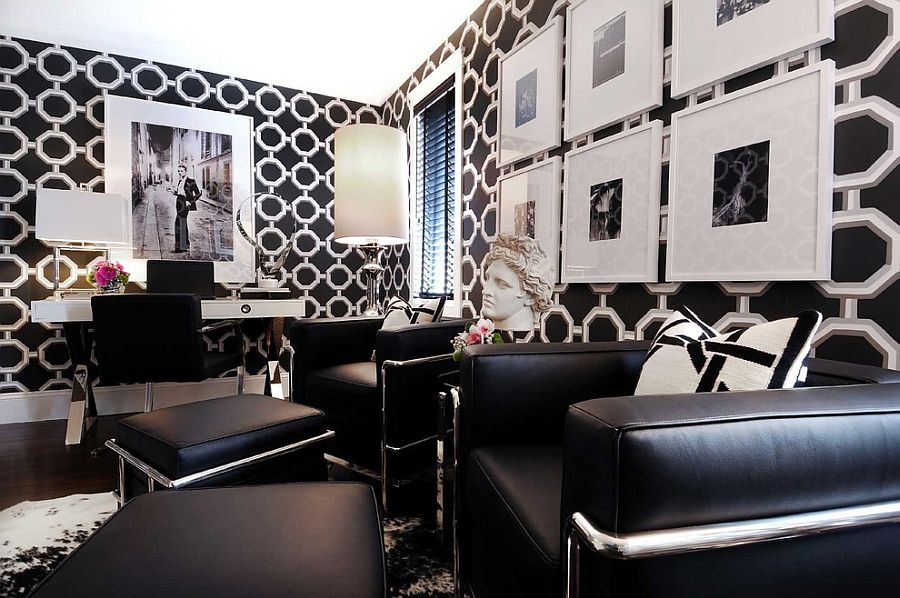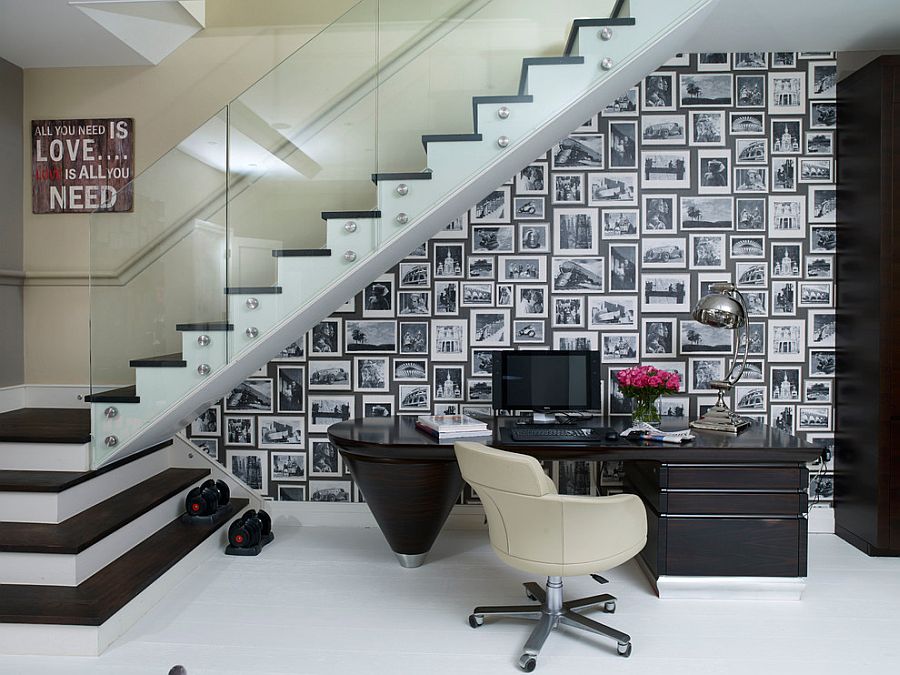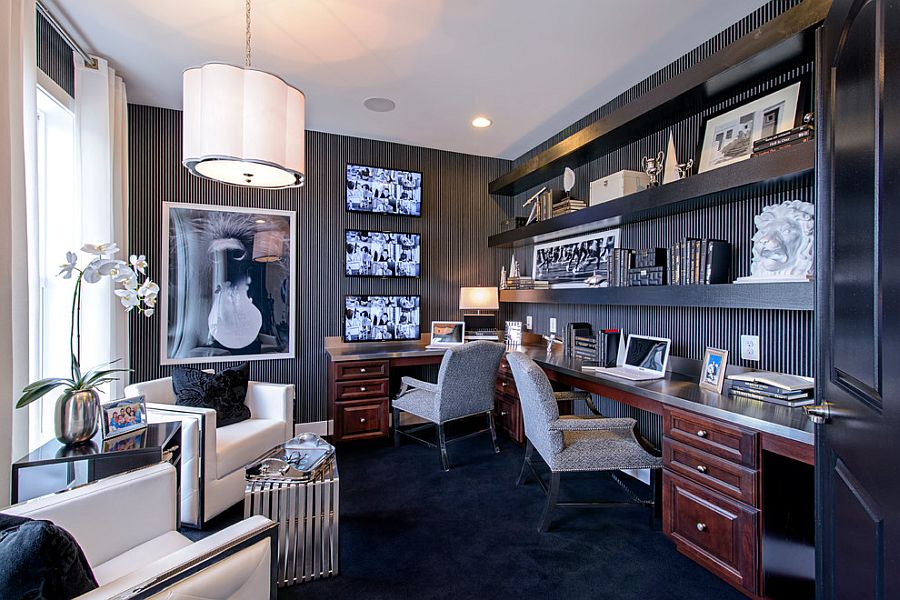 A gallery wall filled with black and white photographs, prints or artwork is probably one of the best and easiest ways to decorate a home office without disturbing the color palette in the room. It adds dramatic elegance to the space, gives the room an instant focal point and breathes life into the black and white setting despite the obvious lack of color. Wallpaper is another wonderful way to bring contrast, pattern and personality to the home office, as the black and white variety shuns color and takes a predominantly monochromatic approach.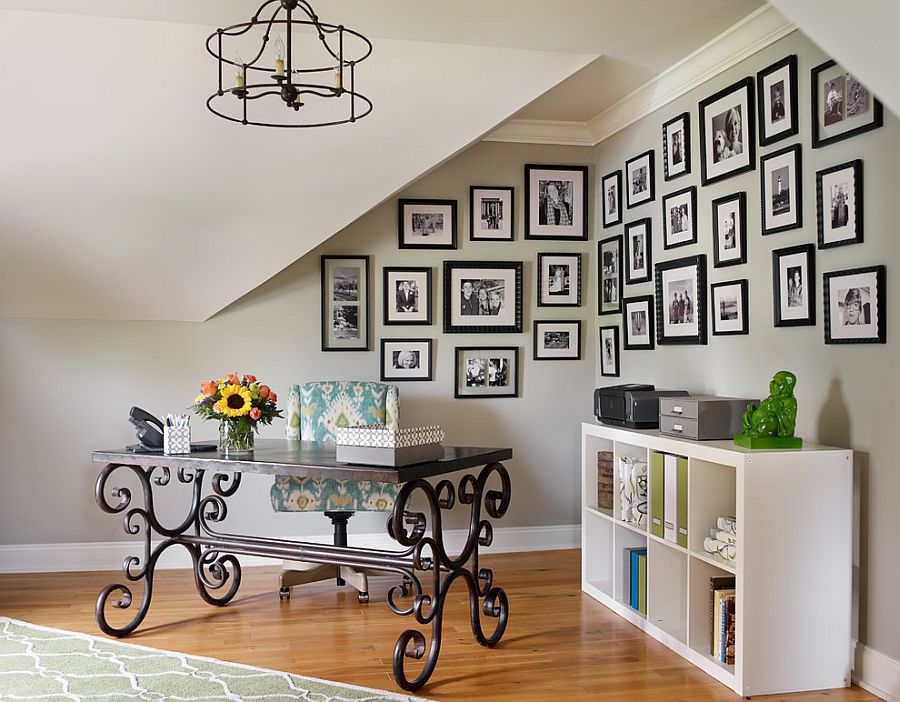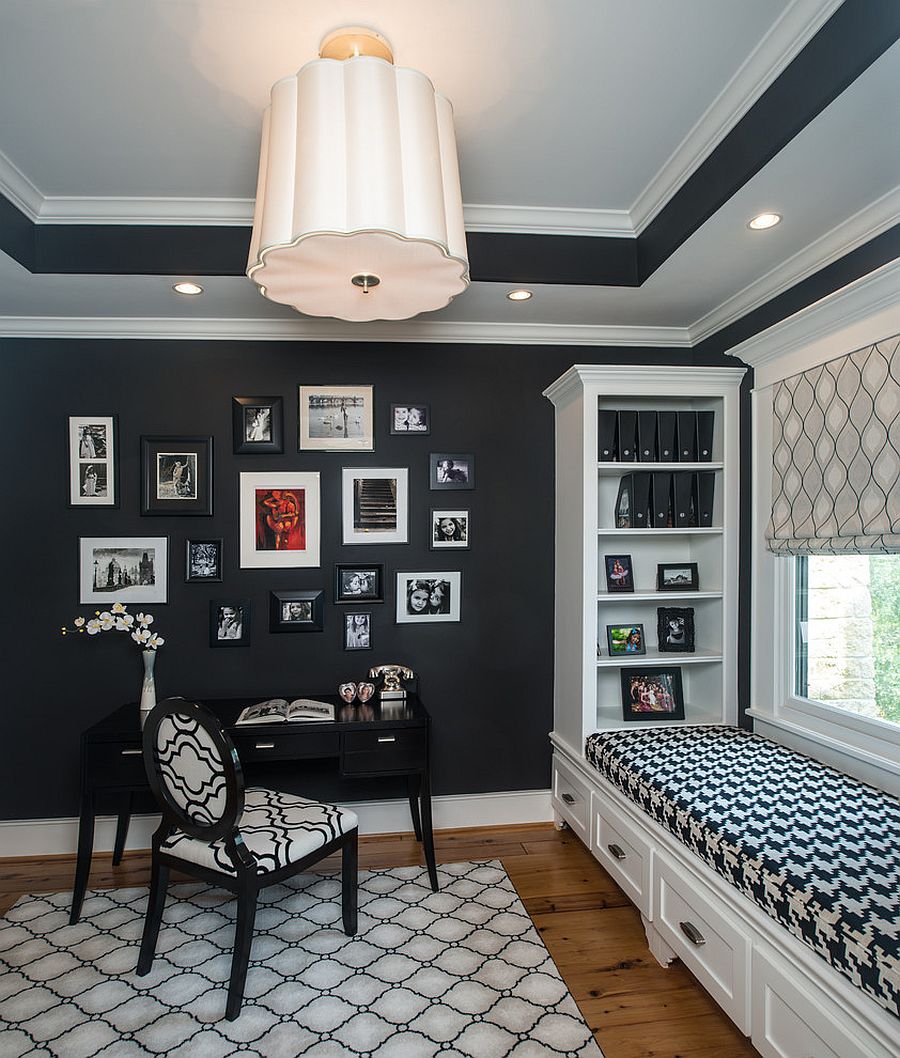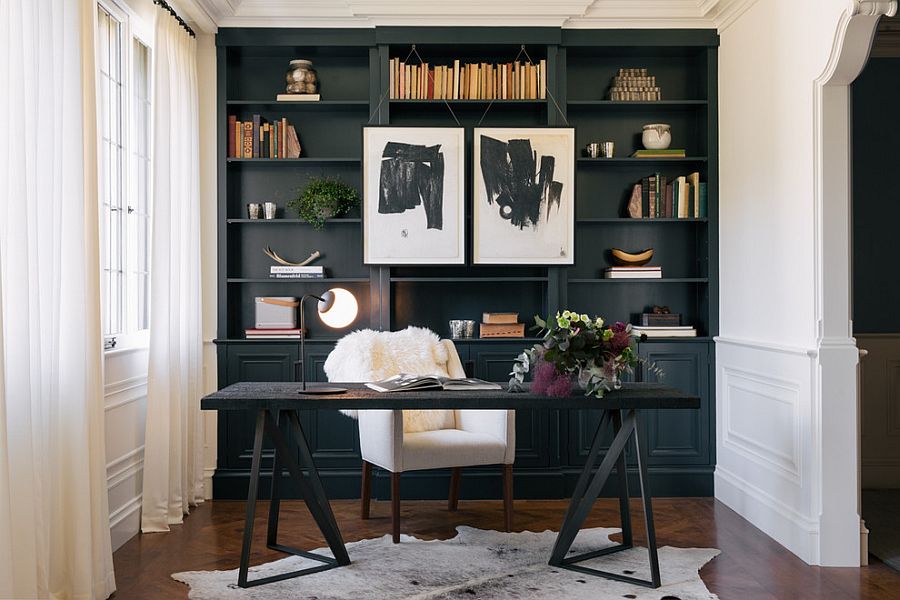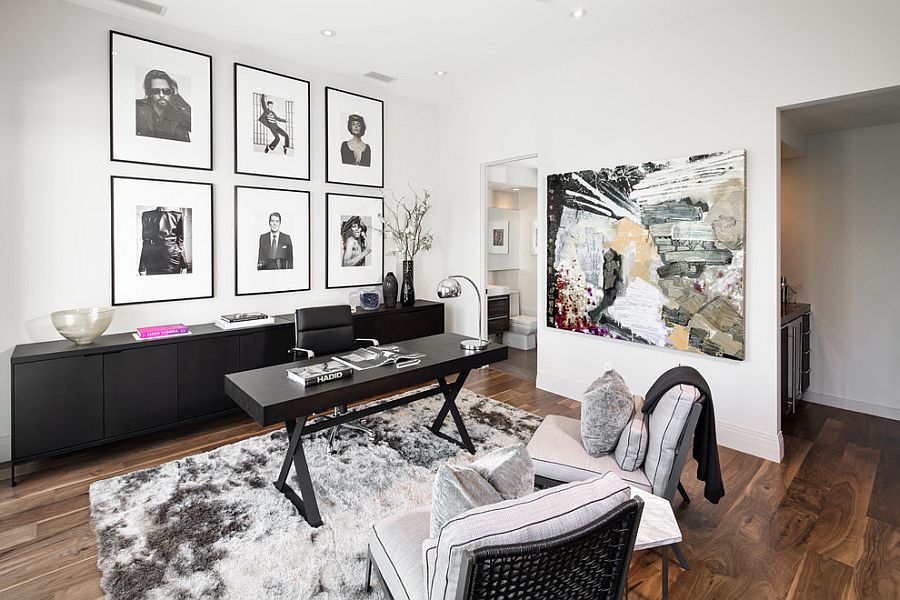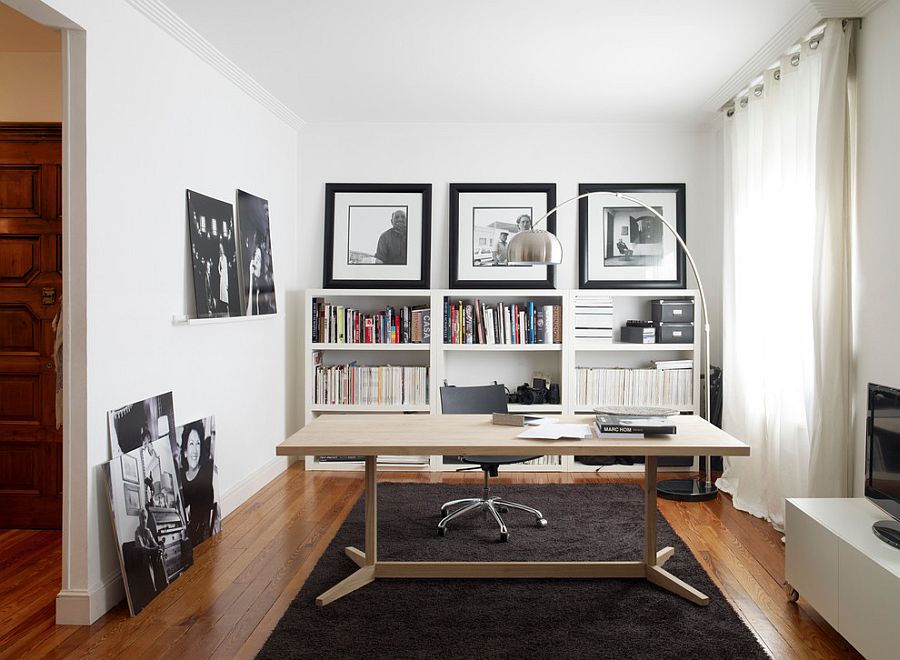 A Balance of Elements
One of the benefits of black and white is that it brings a touch of abstract beauty to any style that you choose for the home office. Unlike in the case of the living room or kitchen, the number of elements in the home office is something you can control far more easily. This allows you to usher in a black and white look, and often all you need is a simple backdrop, a chic desk in white, a chair in black and maybe a couple of cabinets in a matching hue! But make sure there is a balance between black and white components in the room if you want a truly beautiful home office that celebrates both ends of the color spectrum.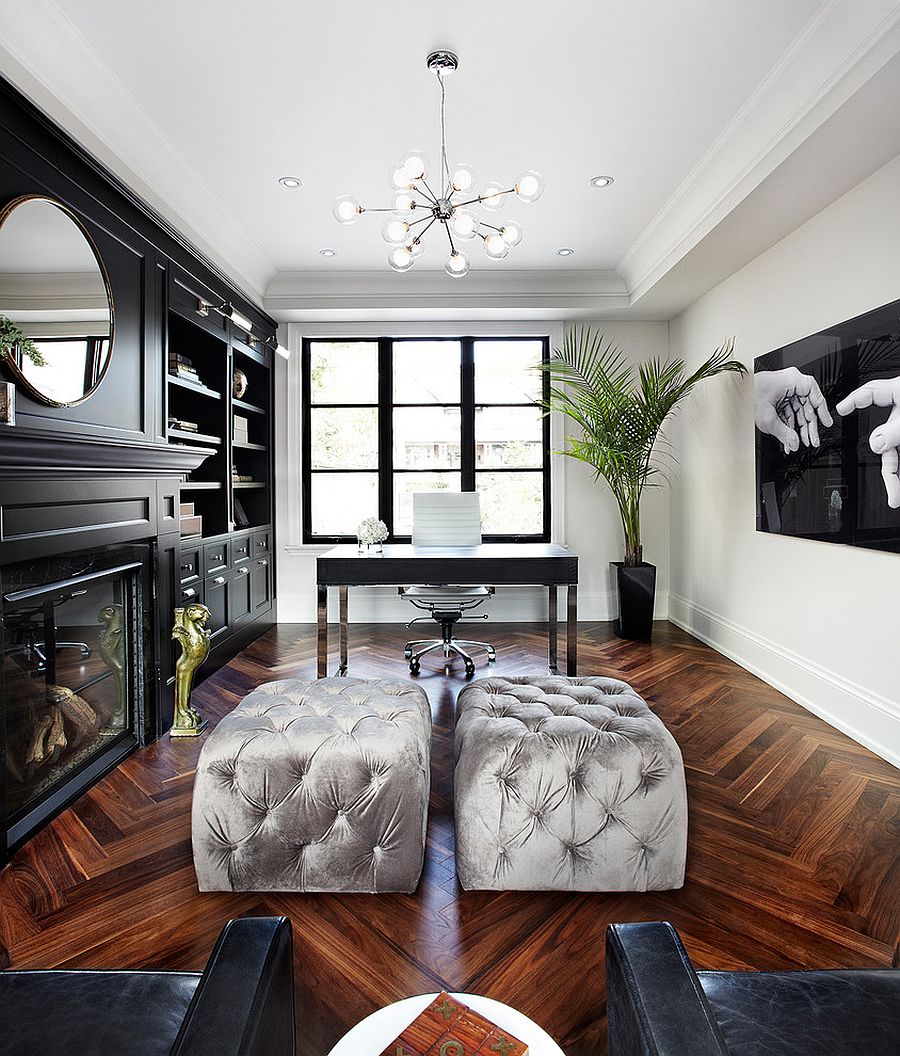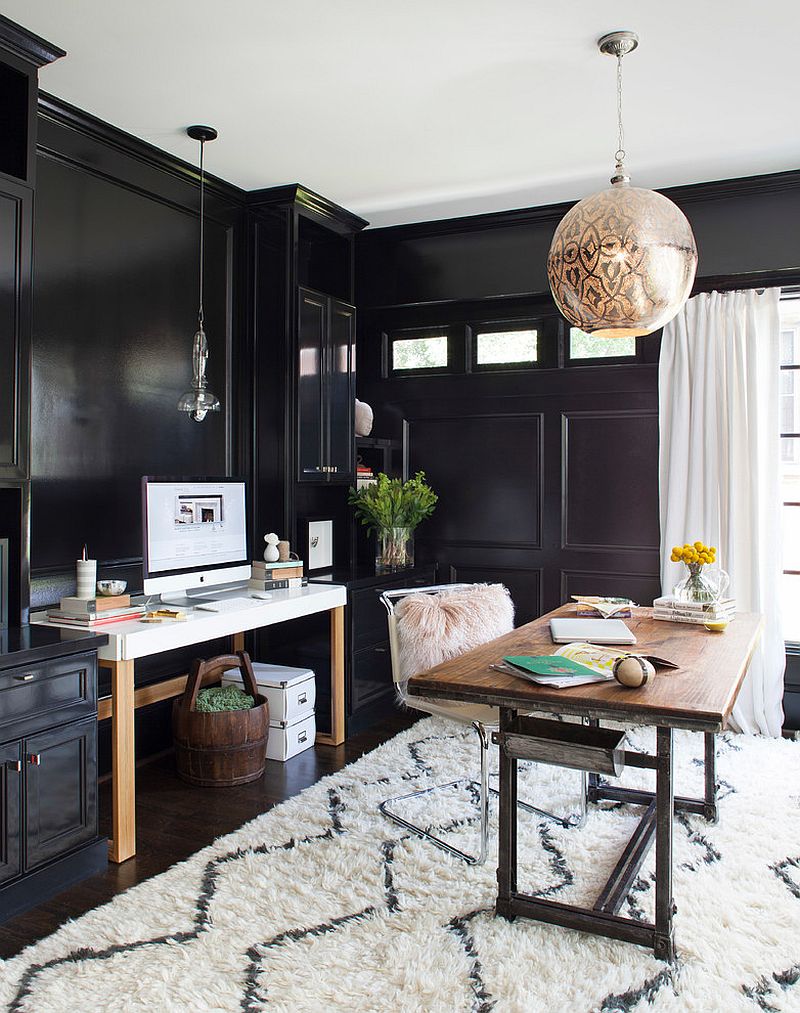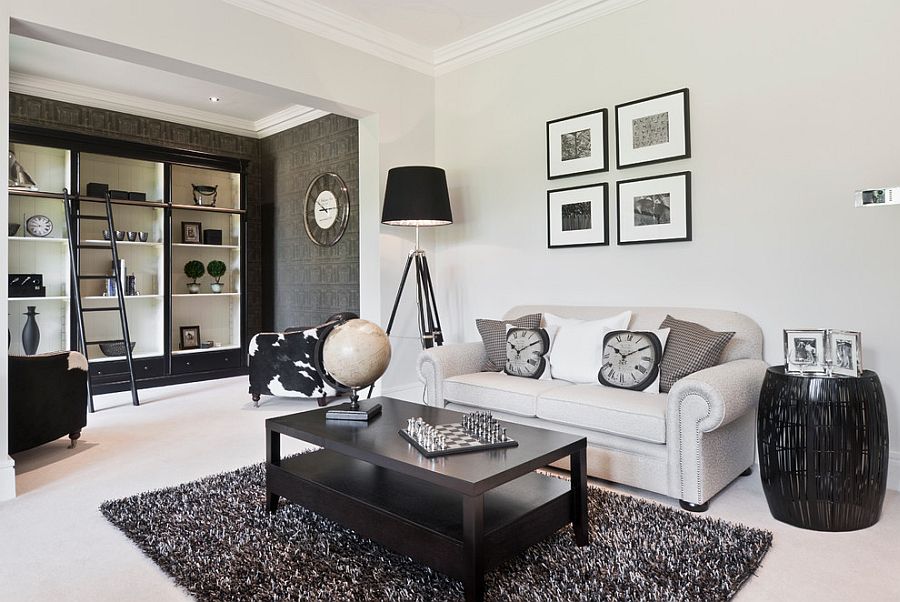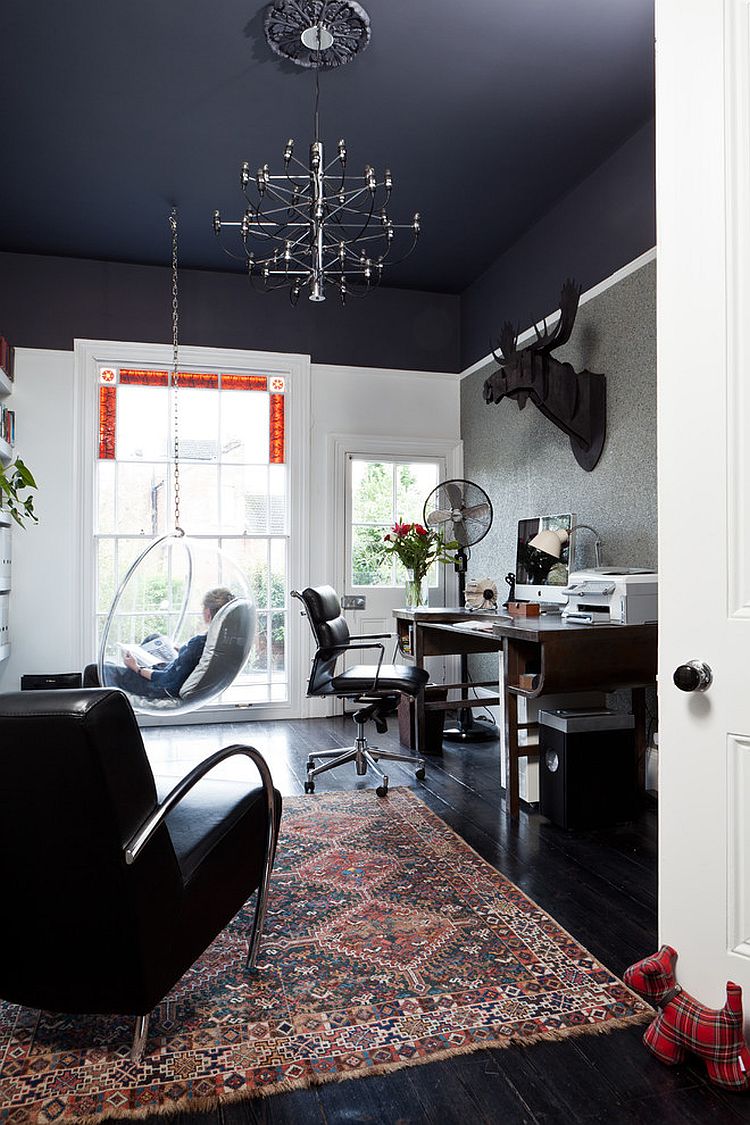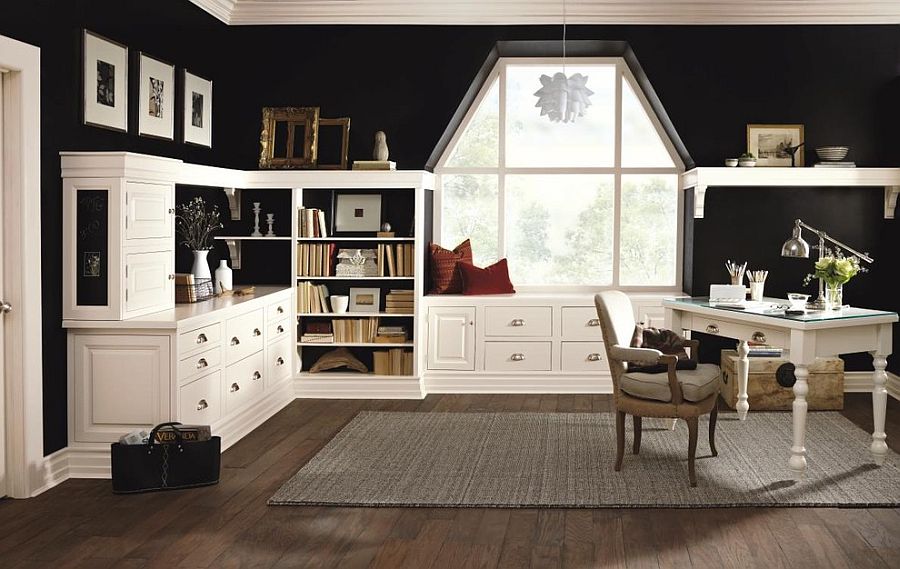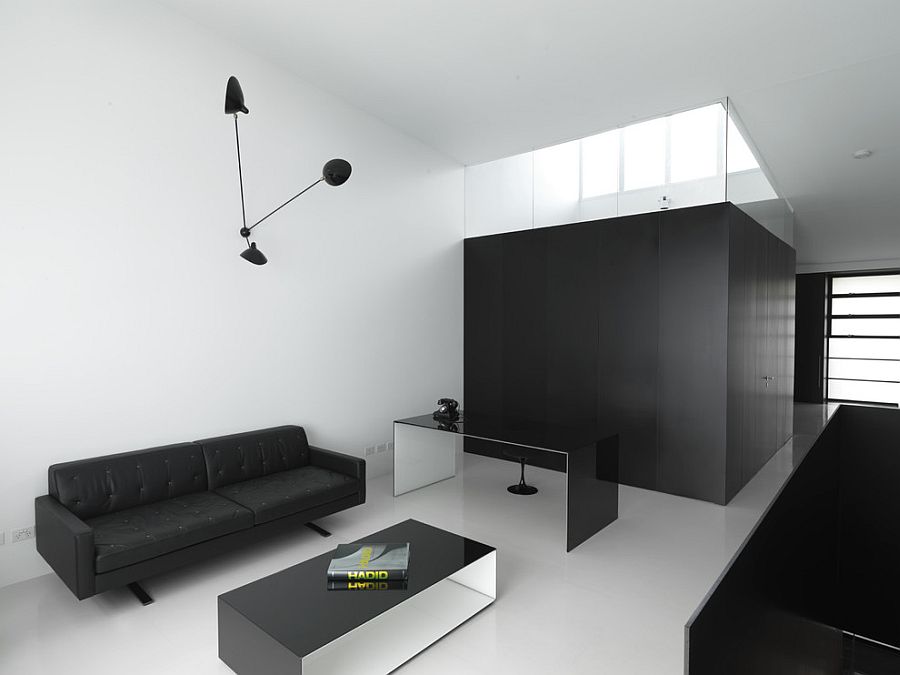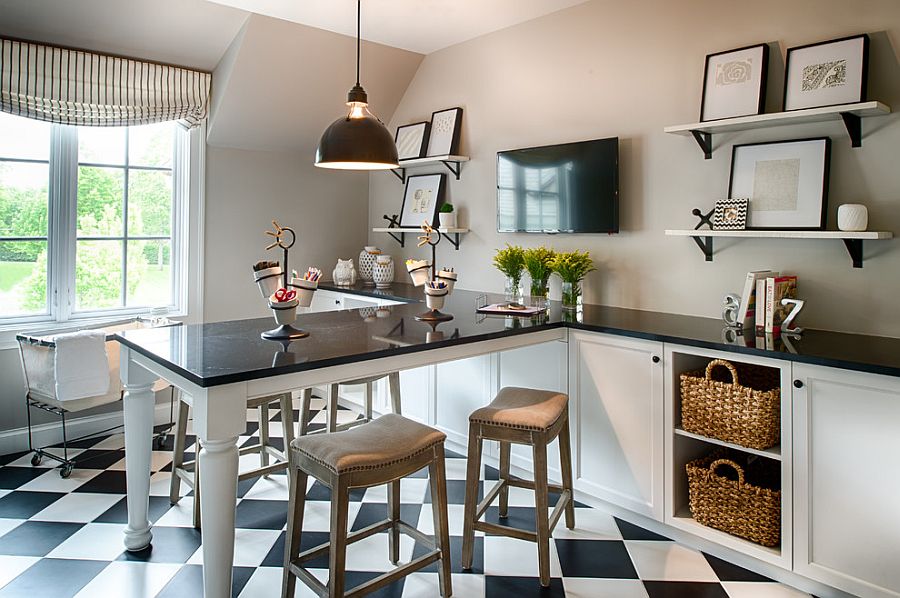 Revel in Seasonal Colors!
Despite all our love for black and white, we still yearn for color with time, and the idea of an exclusively black and white home office does get mundane. Even if you feel the same way, you can still use the color scheme in your home office and then add color carefully over a period of time. This is definitely a cost-effective approach to decorating, as you have a largely fixed backdrop that you do not need to tinker with at all. Just inject varying pops of trendy colors (which change with seasons, of course) to keep the ambiance fresh, exciting and playful.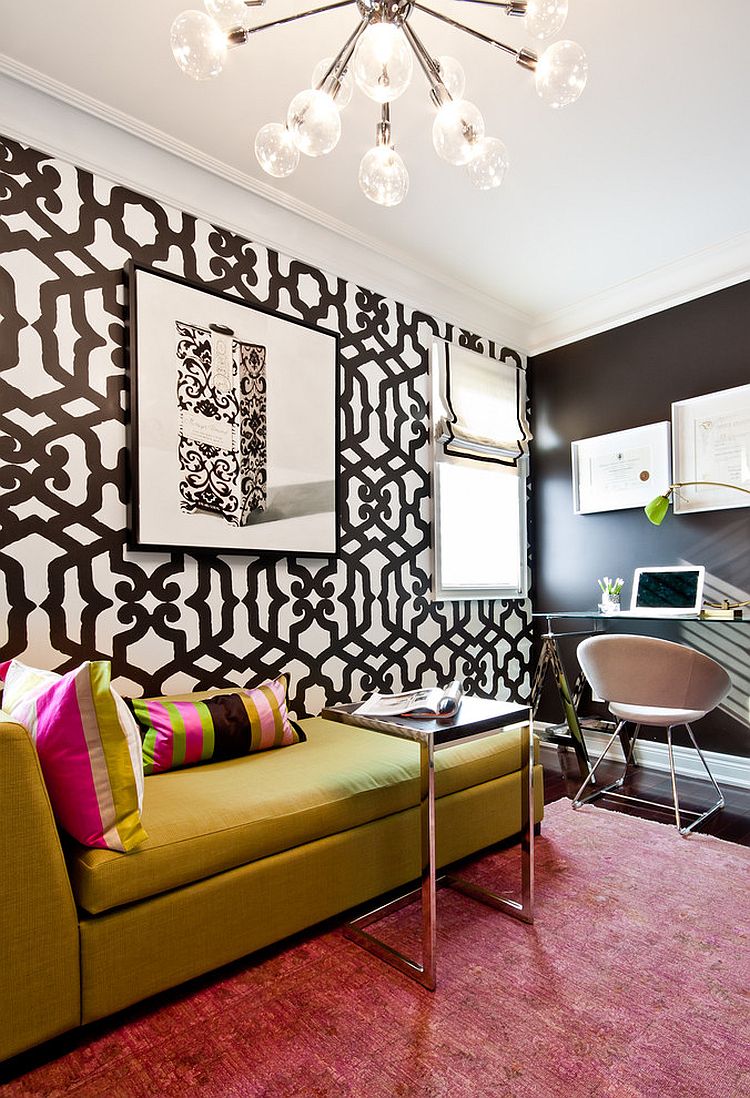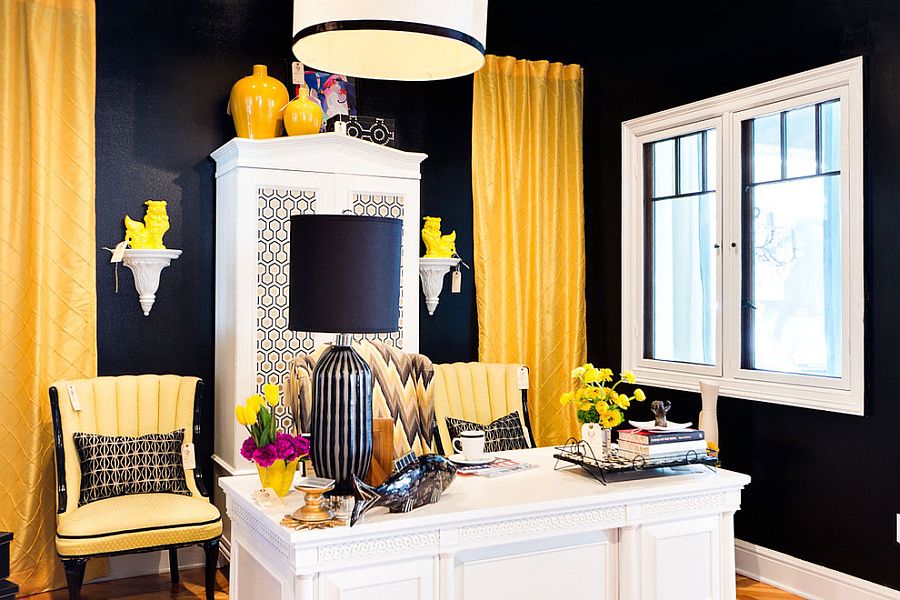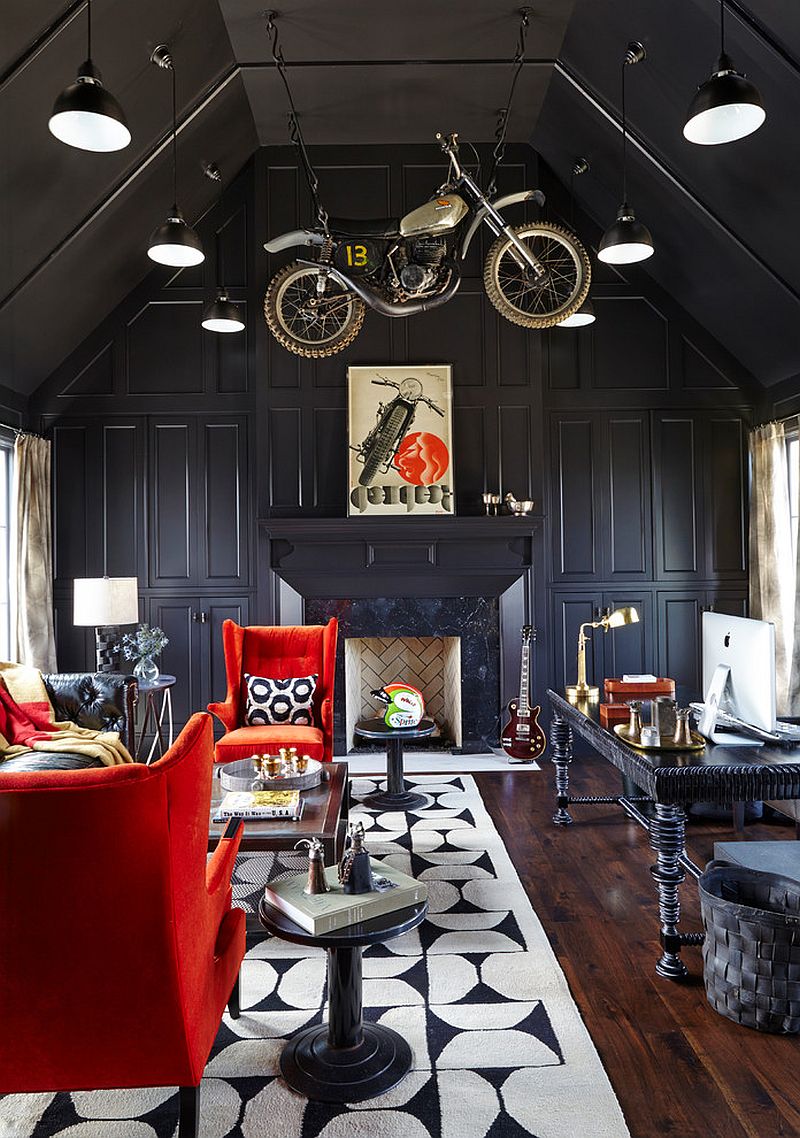 A black and white background lets even the smallest hints of color standout visually with pomp and splendor. This is why you need to be more careful than usual when working in such setting as every new addition will make a big difference to the appeal of the room. But get it right and you have a charming interior that is magnetic and irresistible…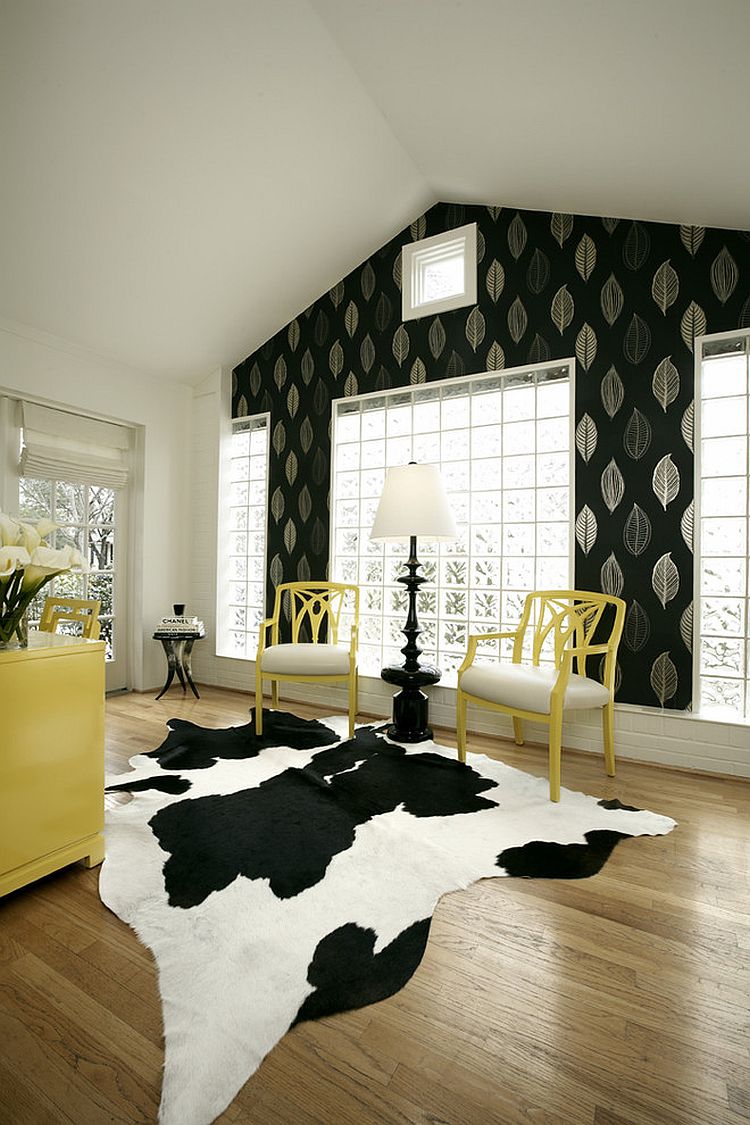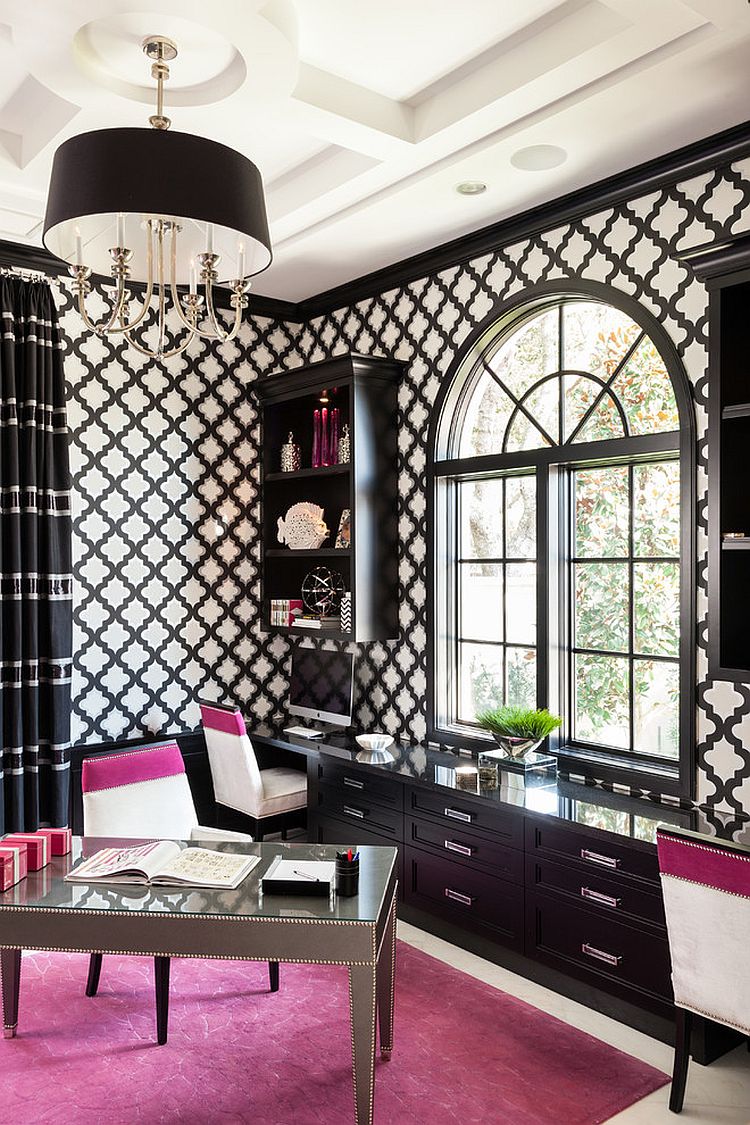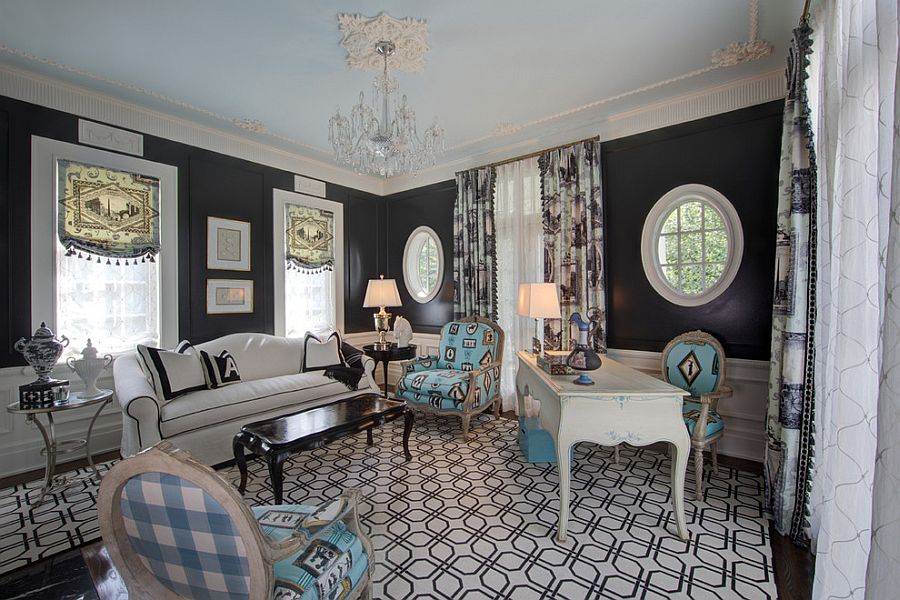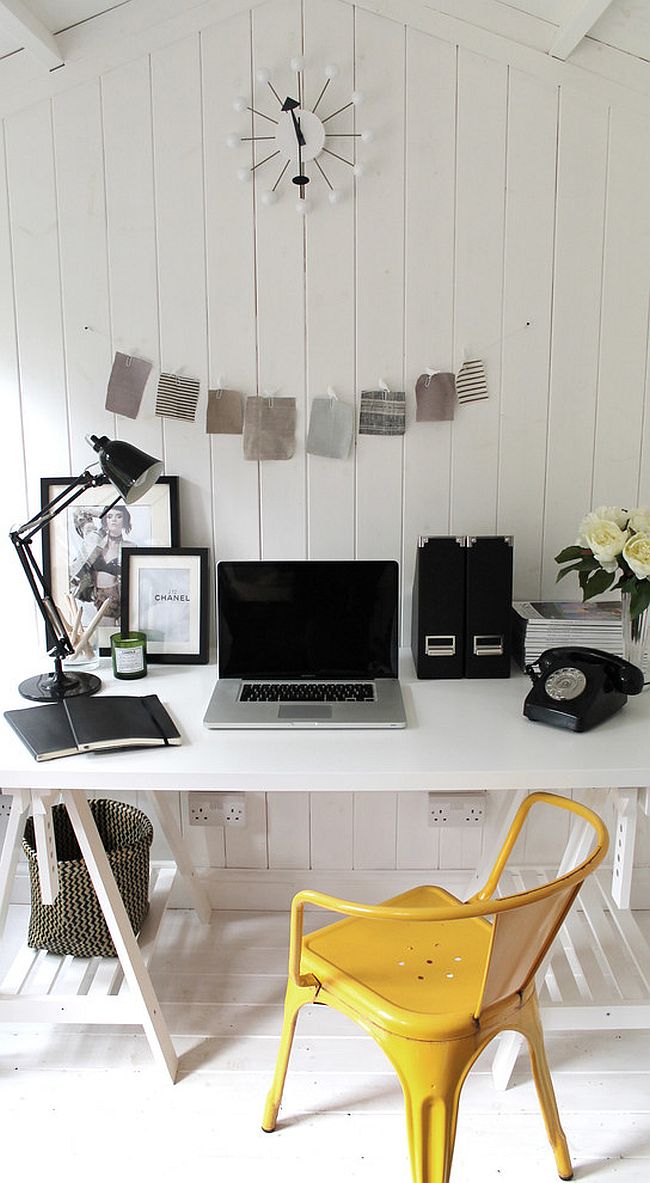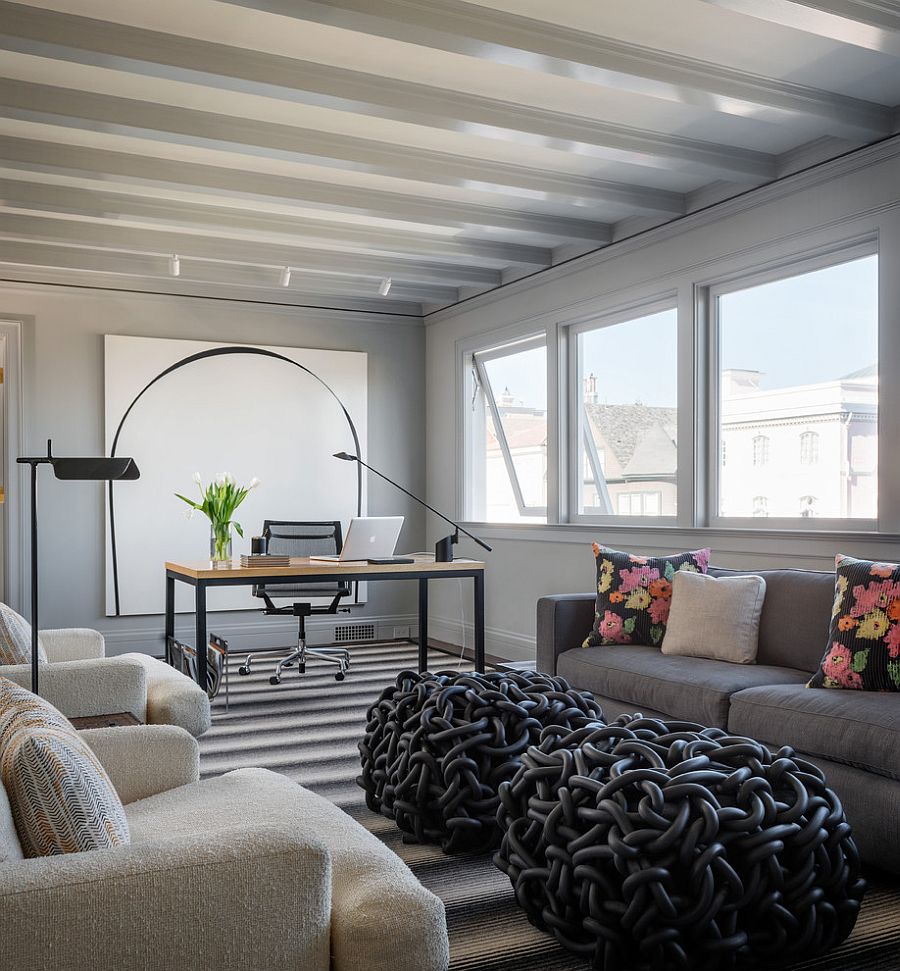 Choosing a Dominant Hue
Black, white and the endless shades of gray that live in between – the varying combination of these colors can lead to an endless array of styles, looks and spaces! With gray ruling the world of neutrals for the last few years, use it as a transition between black and white in the home office to bring greater sophistication and cohesion. Also, the amount of white and black you use in the room should be in relation to the size of the home office, along with the natural and artificial lighting on offer. Small rooms in white can use hints of black to anchor the space, define it and highlight architectural features. Larger rooms with high ceilings are places where black can take over and play the role of the protagonist.