A beautiful fireplace is often viewed as a structure relegated largely to the living room and the outdoors. Adding a lovely fireplace to the contemporary bedroom is a design strategy that is quickly gaining popularity. While bedroom fireplaces are now becoming more commonplace thanks to sleek and modern fireplace installations, hot on the heels of this trend is the dining room fireplace. With the chilly winter knocking at the door, what better way to add romance and magic to the holiday dinner table than with a fiery and elegant fireplace?!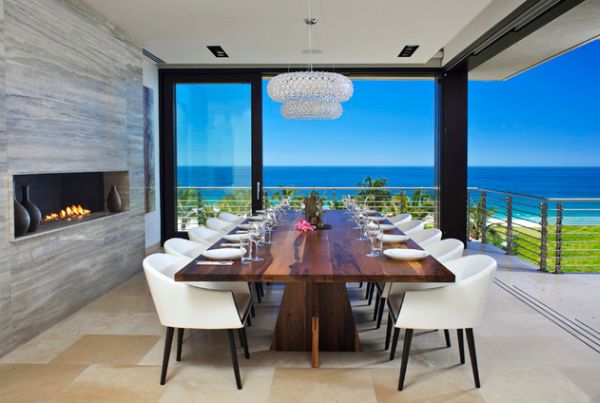 by Booth Hansen
While central heating might have transformed the fireplace to a mere aesthetic addition in many homes, it still brings along with it an array of amazing delights. The fireplace in the dining room is an instant focal point that accentuates the appeal of the space, even while giving polished, urban rooms a rustic and inviting vibe. If you are looking to add a fireplace to your dining room, these fabulous ideas should give you ample inspiration –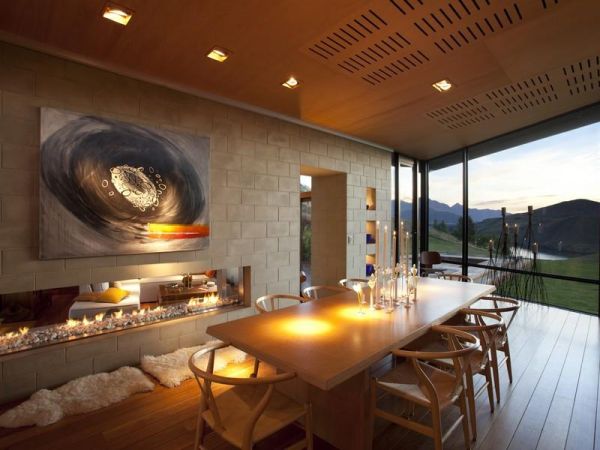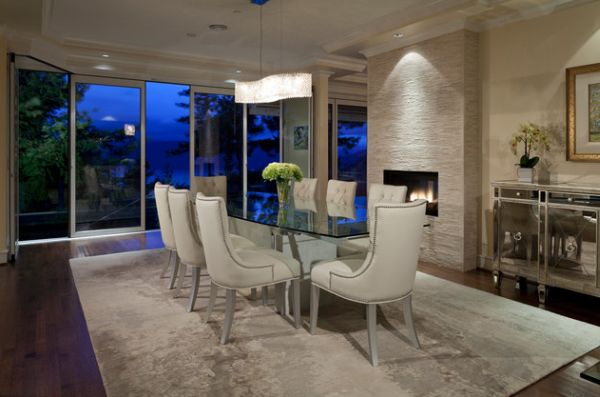 by TQ Construction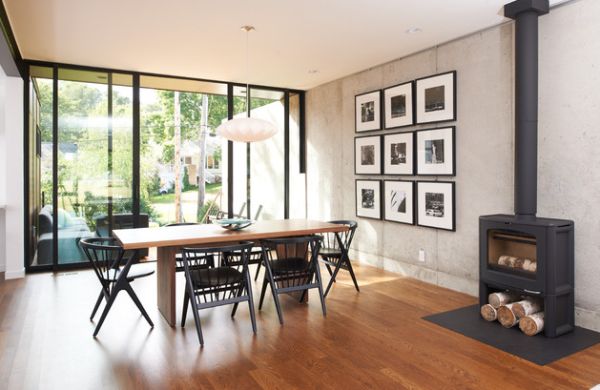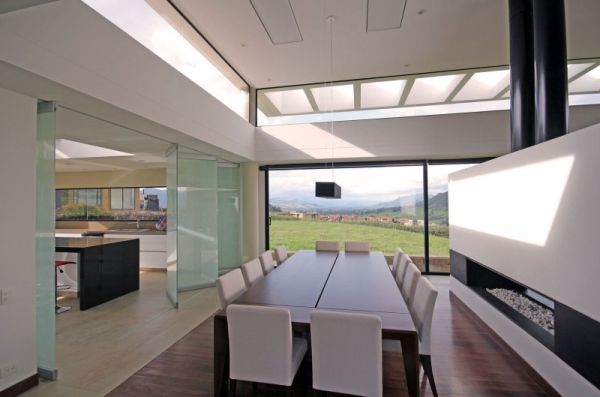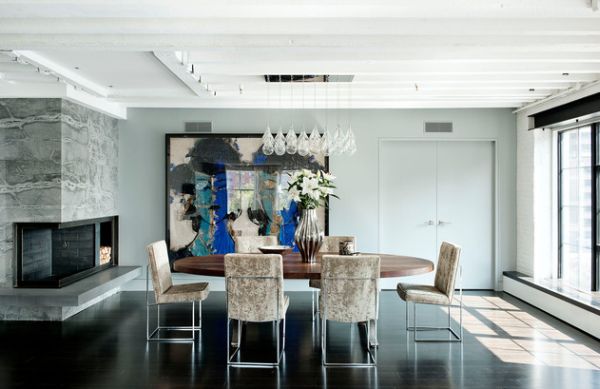 by David Howell Design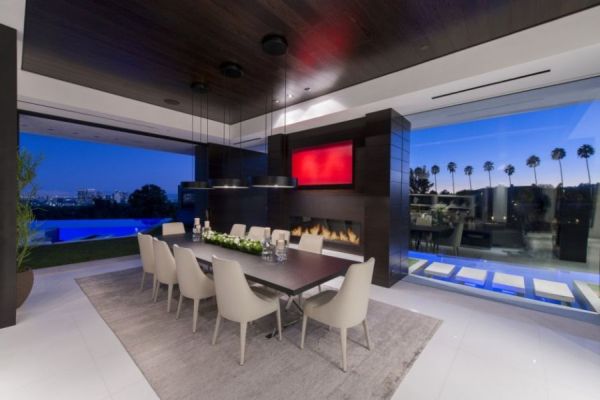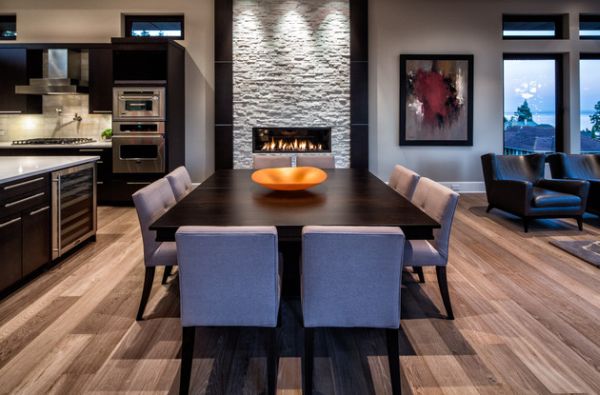 by tdSwansburg design studio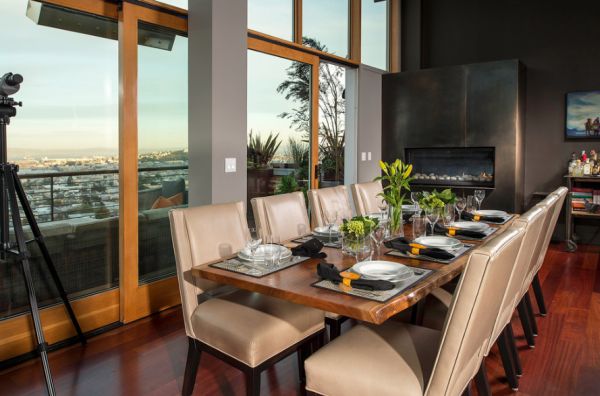 Warm and Snug Appeal
Fireplaces have an eye-catching appeal that is simply undeniable. This makes them an especially superb addition to the dining room as you get ready to take on a snowy winter. The image of a gentle flickering fire in the corner enlivens any room, and coupled with a few candles and striking pendant lights, you have the perfect romantic ambiance! Modern fireplaces are available in a variety of designs. and no matter what the current theme of your dining room is, there is a hearth out there that perfectly fits your home's specific needs.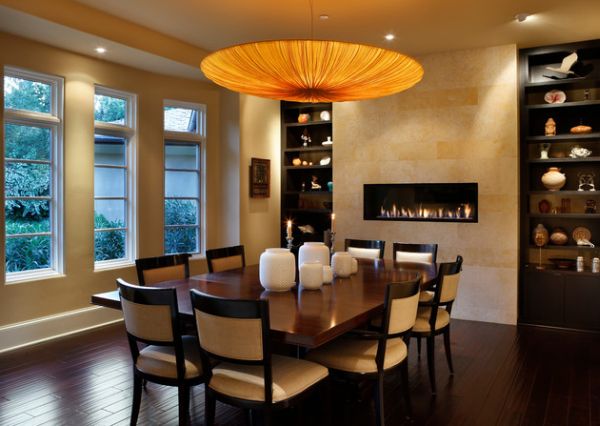 by Simpson Design Group Architects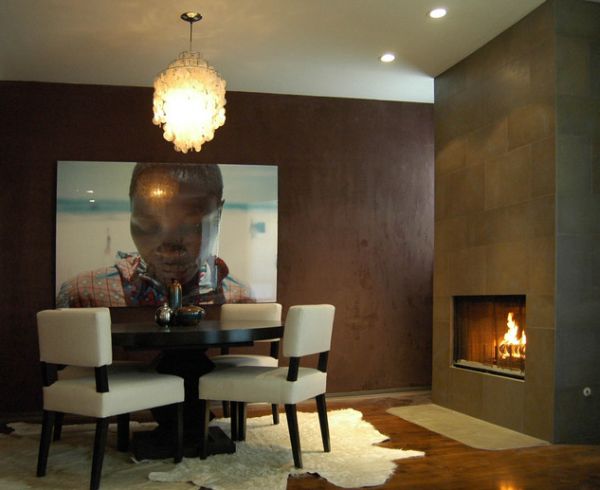 by twenty7 design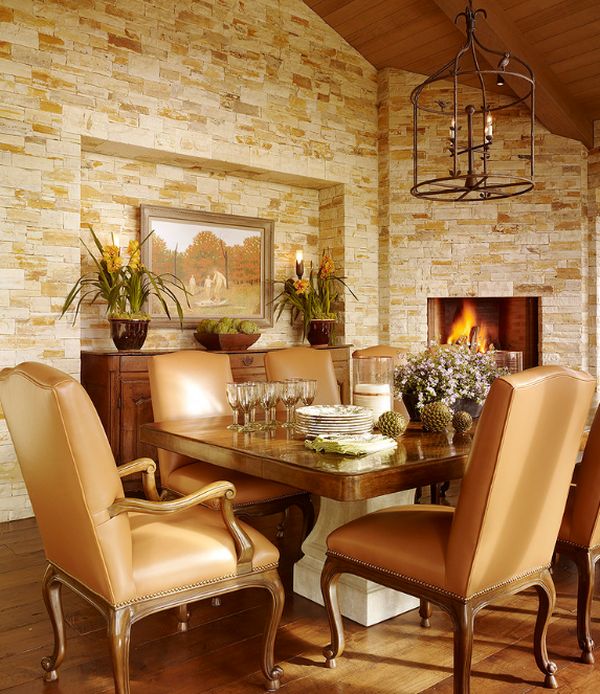 by Tucker & Marks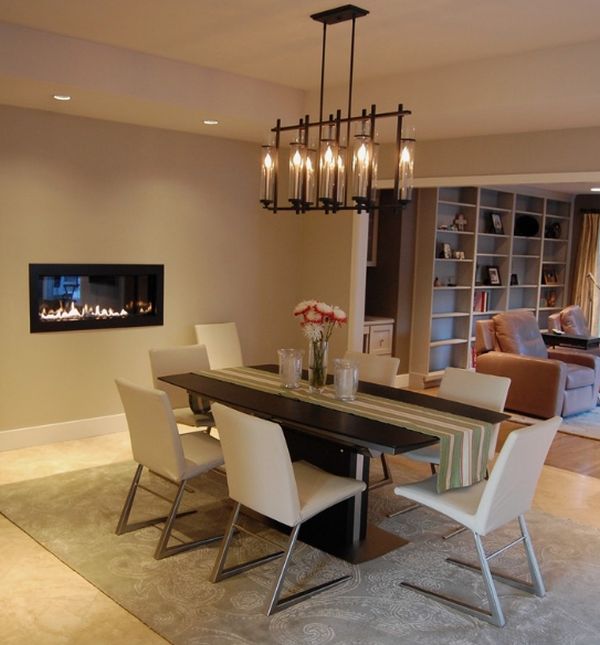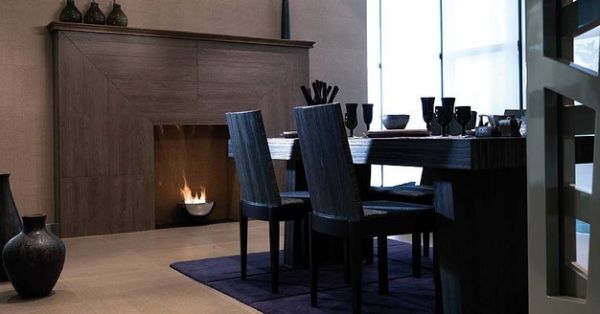 by Porcelanosa USA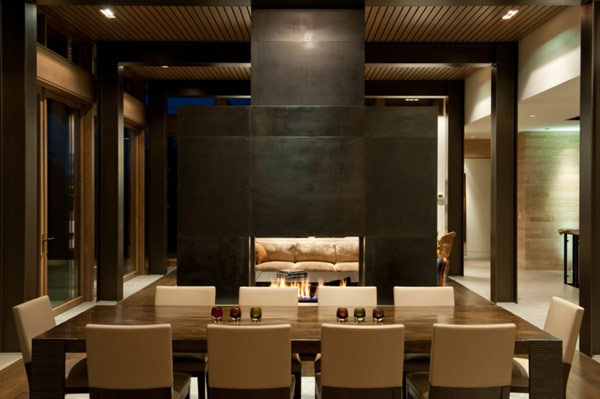 by Stuart Silk Architects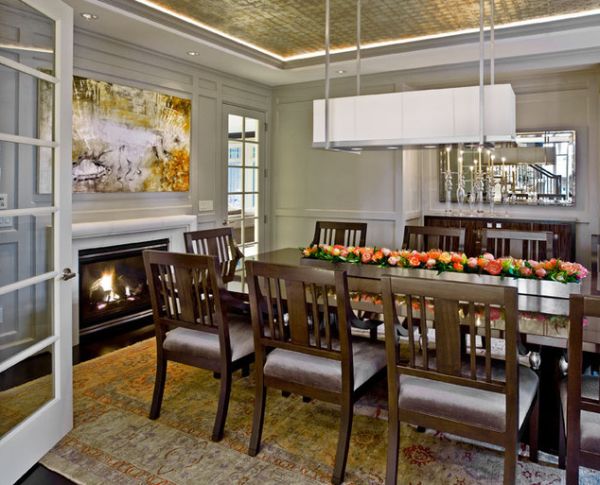 by Garret Cord Werner
Double-Sided Cozy Delights!
There's no doubt that the double-and triple-sided fireplaces are the showstoppers of the collection showcased here. The reasons go beyond the obvious fact that they look incredibly chic and trendy. These contemporary installations also bring in an array of functional advantages that are the key to their growing popularity. For starters, they serve as fireplaces in more than just one room. Couple them with a classic stone wall or a smartly placed partition and they double as cool dividers that create individual spaces in an open floor plan.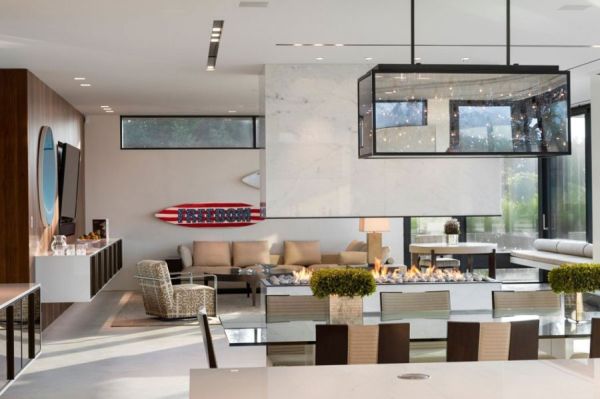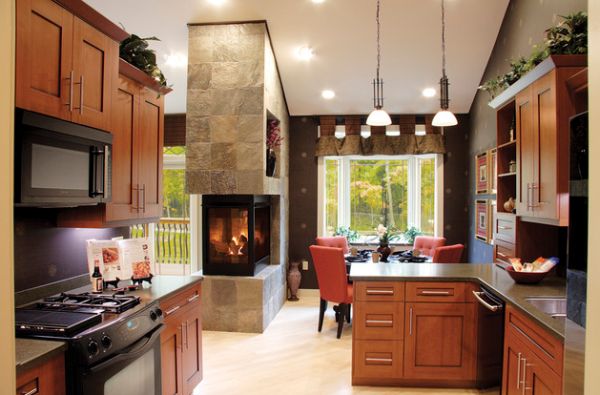 by Beaugureau Studios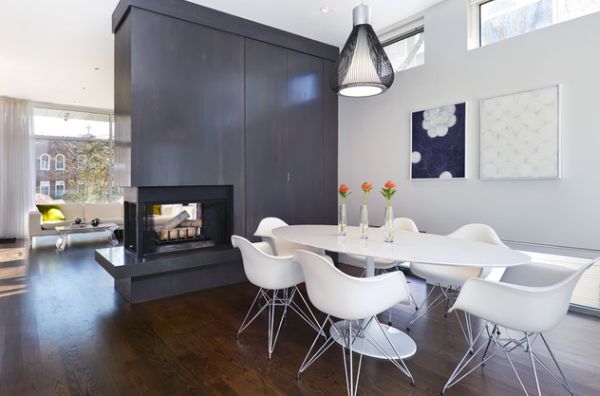 by Linc Thelen Design
Double-sided fireplaces work exceptionally well in small dining and living room combinations. They illuminate both areas gracefully and take up little space in the process. If having two separate fireplaces for the dining room and the living room does not work for you, just get one of these twin-sided wonders and solve your space conundrum with glassy flair!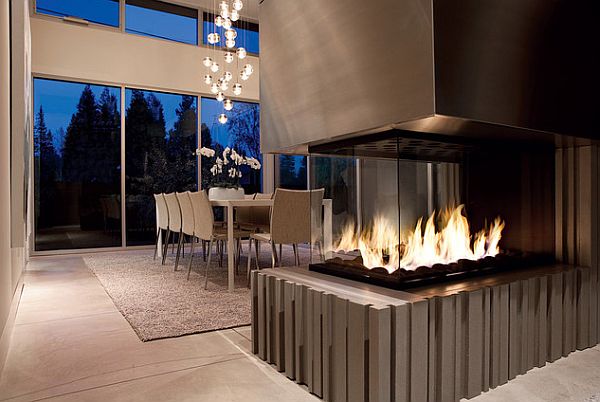 by California Home + Design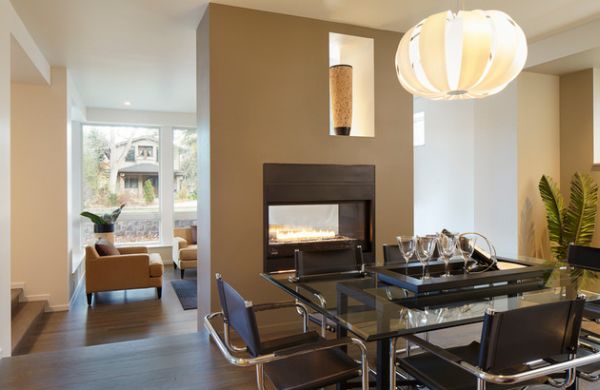 by HMH Architecture + Interiors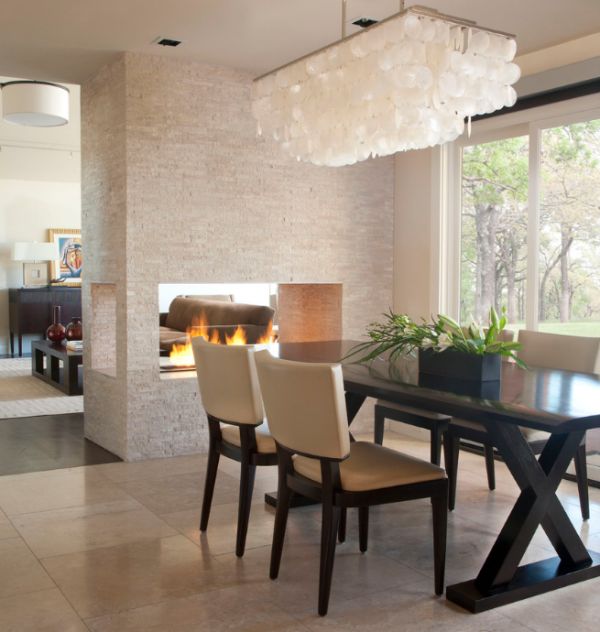 by D&D Interiors / Mikhail Dantes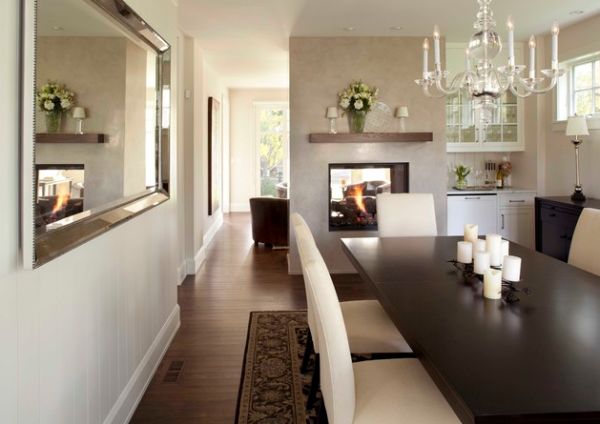 by Andrea Swan – Swan Architecture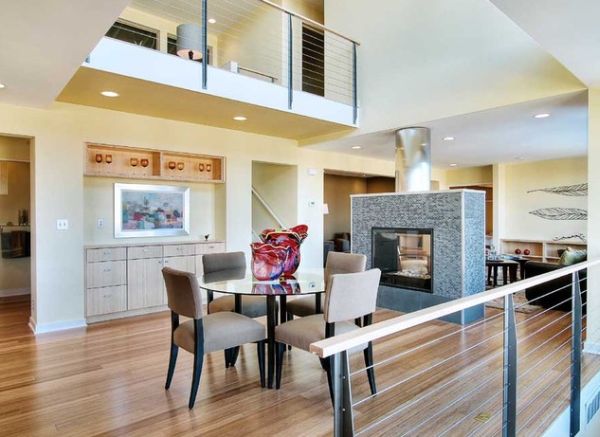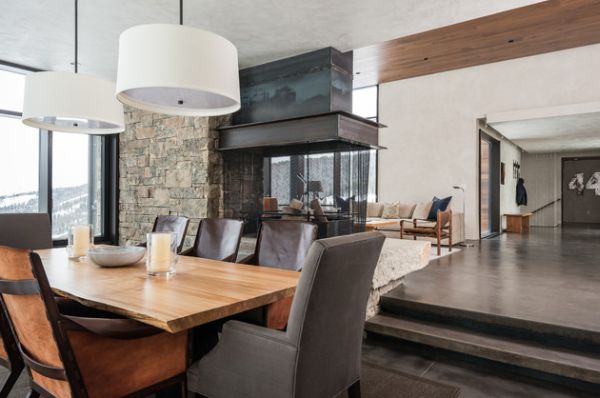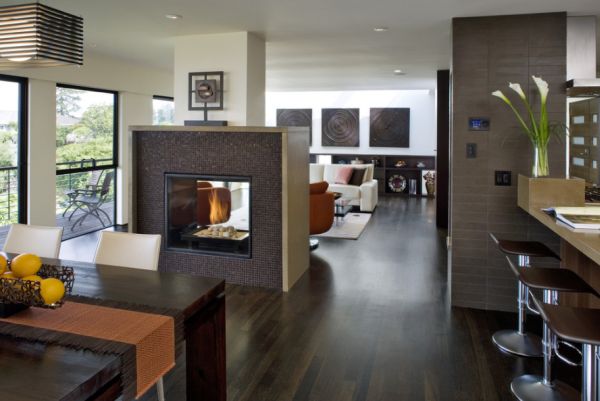 A Brilliant Focal Point
A fireplace is always a great focal point around which you can design the remainder of the room. Couple it with interesting artwork and you instantly have a wonderful backdrop for your dining room that is both vivacious and dynamic. One of the best ways to draw attention to the fireplace is by keeping the rest of the decor as minimal as possible. While adding interesting accessories to the mantel helps, it is not mandatory.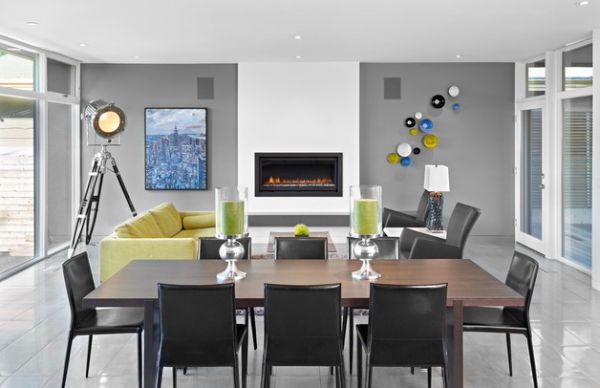 by thirdstone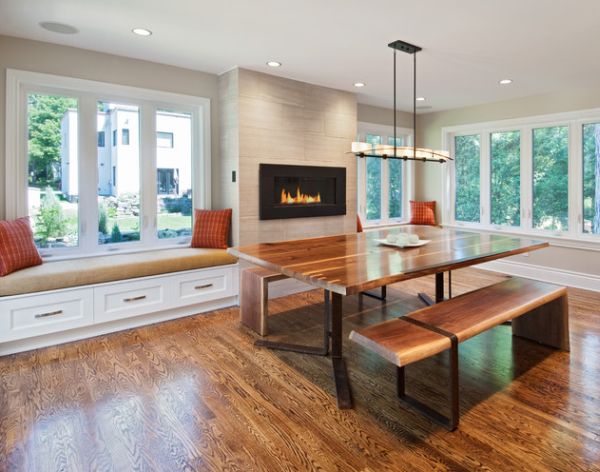 by Southam Design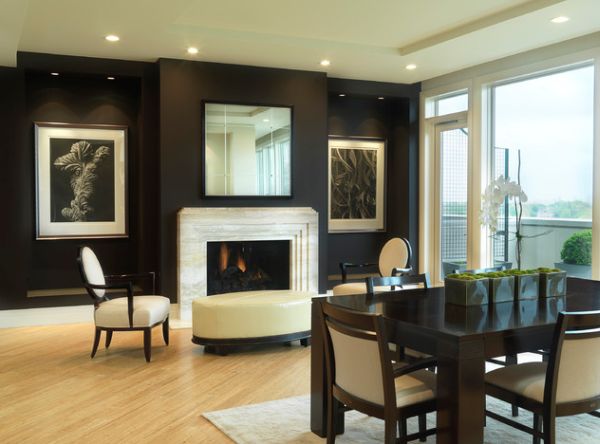 by Mitchell Wall Architecture & Design
A special accent wall designed specifically to highlight the fireplace is another great way of putting the focus squarely on the hearth. Painting the mantel in bold hues or incorporating a colorful tile surround are a couple other innovative ways to accentuate the look of the dining table fireplace. But no matter what you do, make sure that you stick to the existing theme and color scheme of the room.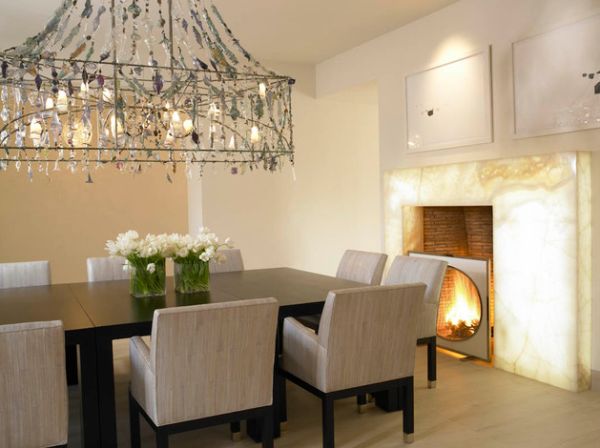 by Suite 102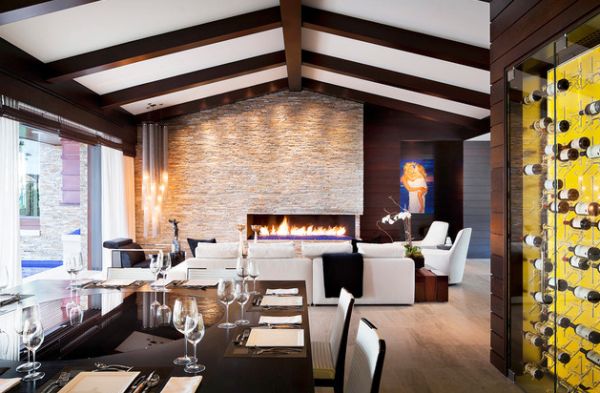 by Philip Nimmo Design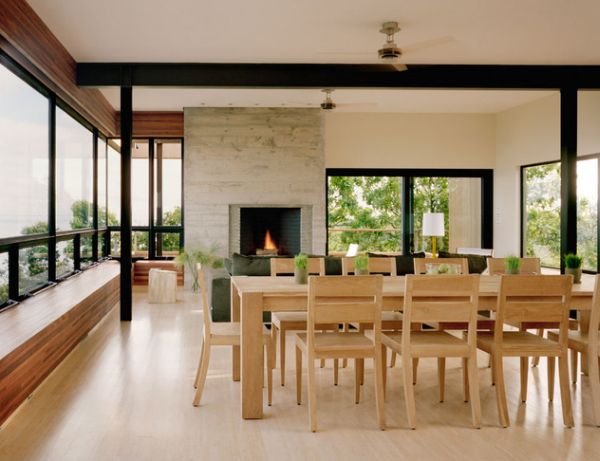 by Robert Young Architects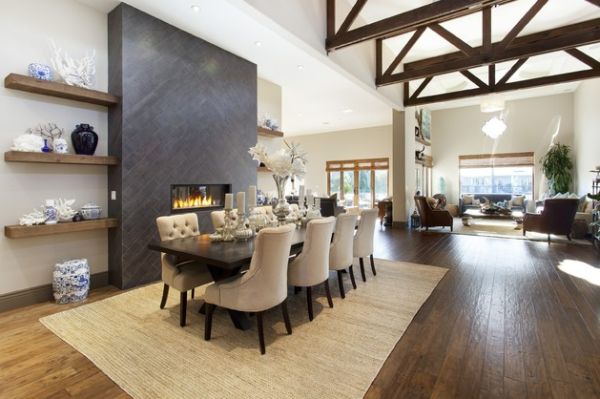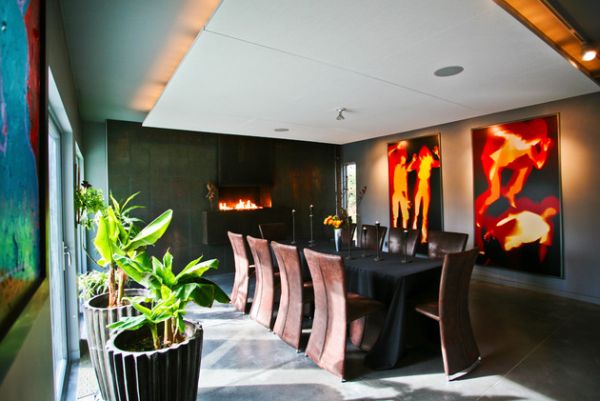 by Jeanine Turner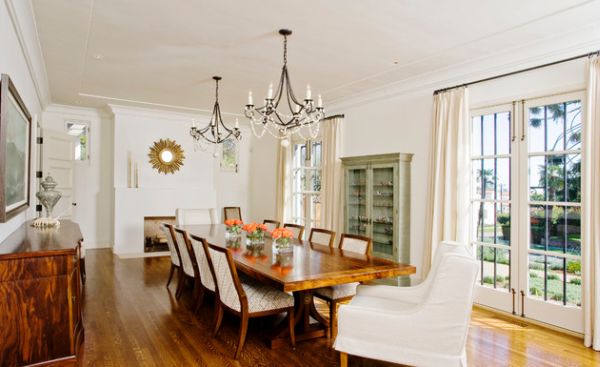 by Kent Mixon Architect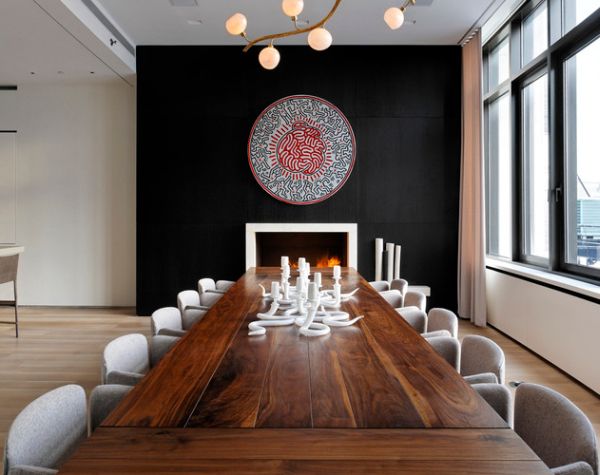 by d'apostrophe design
Mantel That Makes a Statement!
The holiday season is indeed here, and most of us are engrossed in the festivities. This is one time of the year when the fireplace becomes all the more important. An intricately and appropriately decorated fireplace mantel is an intrinsic part of the festive joy. Most of us love to dress up the mantel beautifully with everything ranging from family photographs to lovely vases and shiny Christmas ornaments. Dining room walls are notoriously popular spots for displaying unique artwork and fabulous wall arrangements. Yet you can also place these treasures elegantly above the fireplace mantel to easily create a picture-perfect look.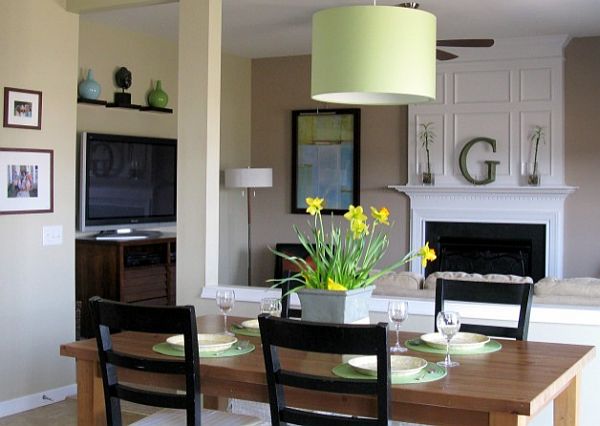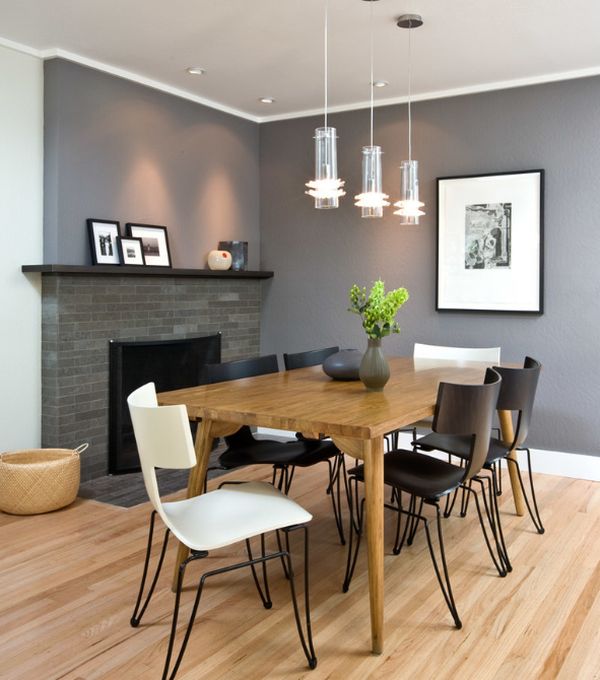 by ONEinteriors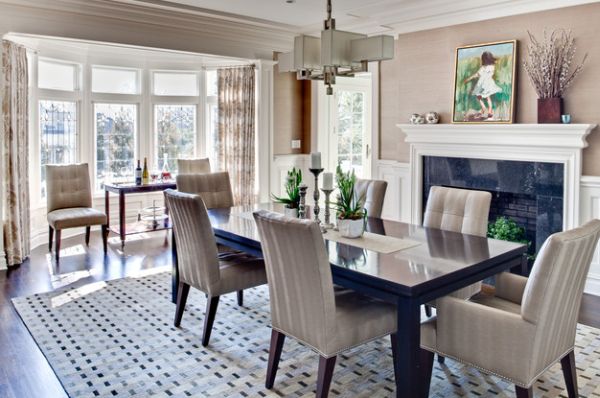 by Karen Houghton Interiors
A fireplace is a great addition to the modern home, regardless of the room in which it is placed. Combine it with lavish decor, comfy textures and plush accessories, and you have a dining room that is all set to sizzle, even as winter paints a pretty picture outside in pristine white!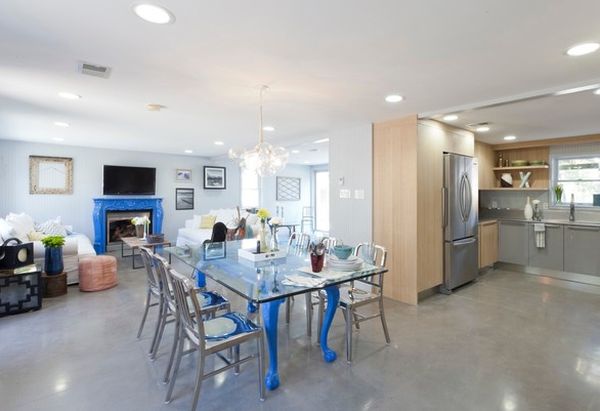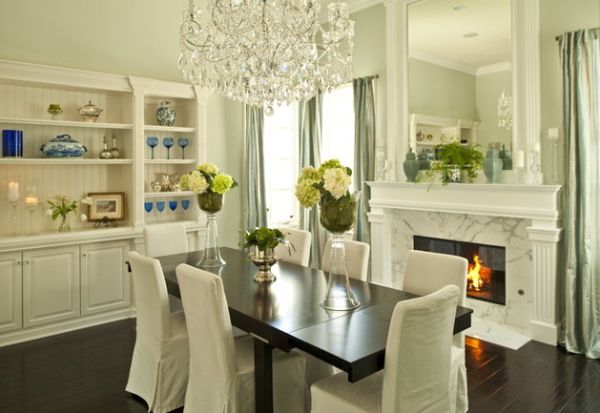 by Alexandra Rae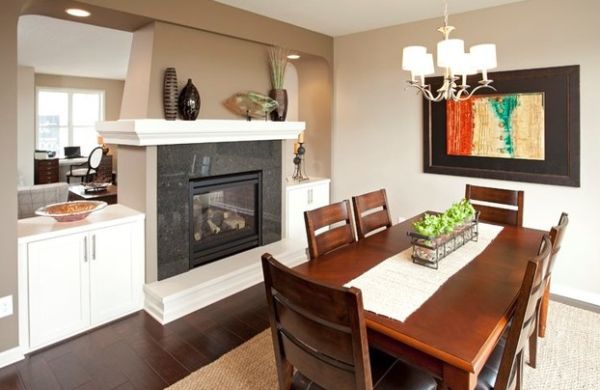 by Robert Thomas Homes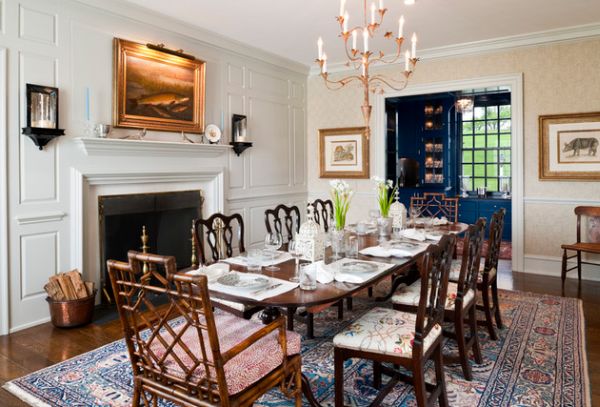 by Archer & Buchanan Architecture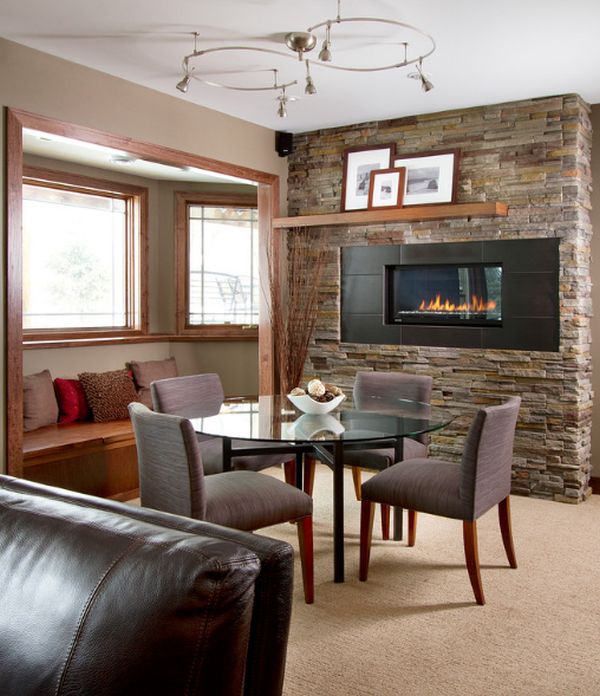 by Seth benn photo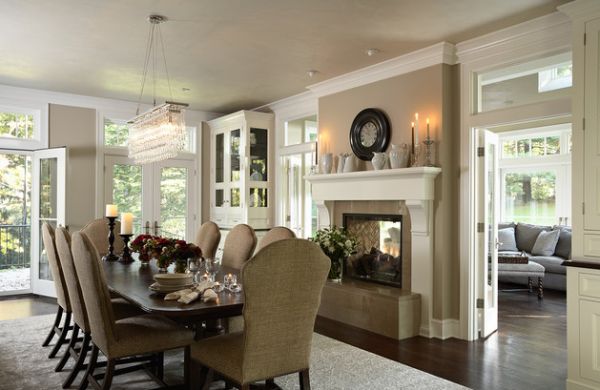 by Casa Verde Design