Unassuming aesthetics, top-notch insulation and smart functionality are the features that define this minimal contemporary home in Genestrerio, Switzerland. The house was conceptualized and brought to life by Montemurro Aguiar Architetti, keeping in mind the lovely wooded area that surrounds it. It is the green scenery outside that becomes the focal point of the open-plan living. Sliding glass doors and large floor-to-ceiling windows bring the outdoors inside in an unabated fashion, and décor inside the home is kept intentionally minimalist to accentuate this visual. The lack of color on the inside also helps in placing the focus on the exterior landscape.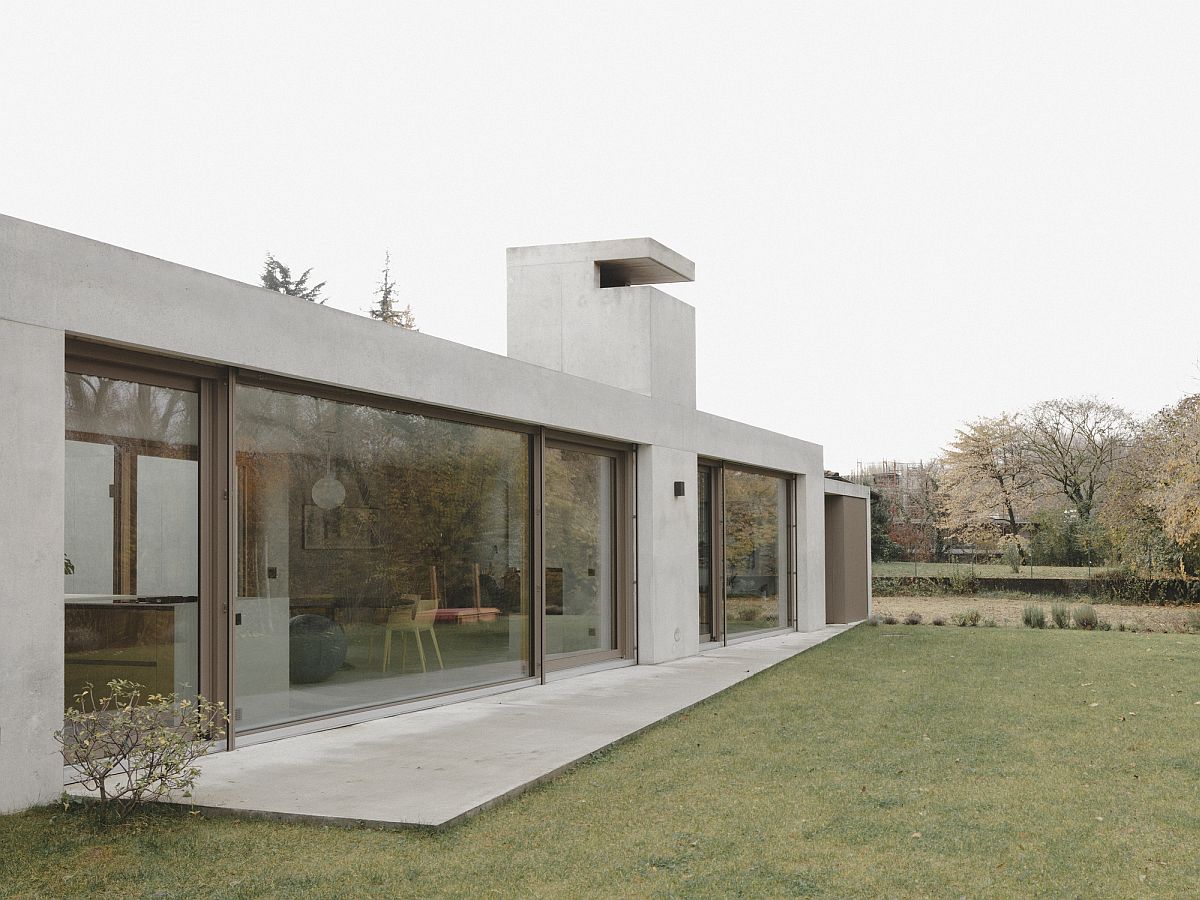 A small entry welcomes you at the home with warm oak doors and wooden accents bringing contrast to an otherwise stoic glass and concrete backdrop. The living area has a certain gallery-style living appeal to it with a floor-to-ceiling glass wall on one side and sliding glass doors on the other. A small concrete deck provides a modest outdoor sitting area even while ushering in much-needed sunlight in the winter months. Custom wooden built-in benches with storage in different rooms provide great window seats, while passive heating ensures that the homeowners do not have to splurge a fortune on artificial heating. [Photography: Giorgio Marafioti]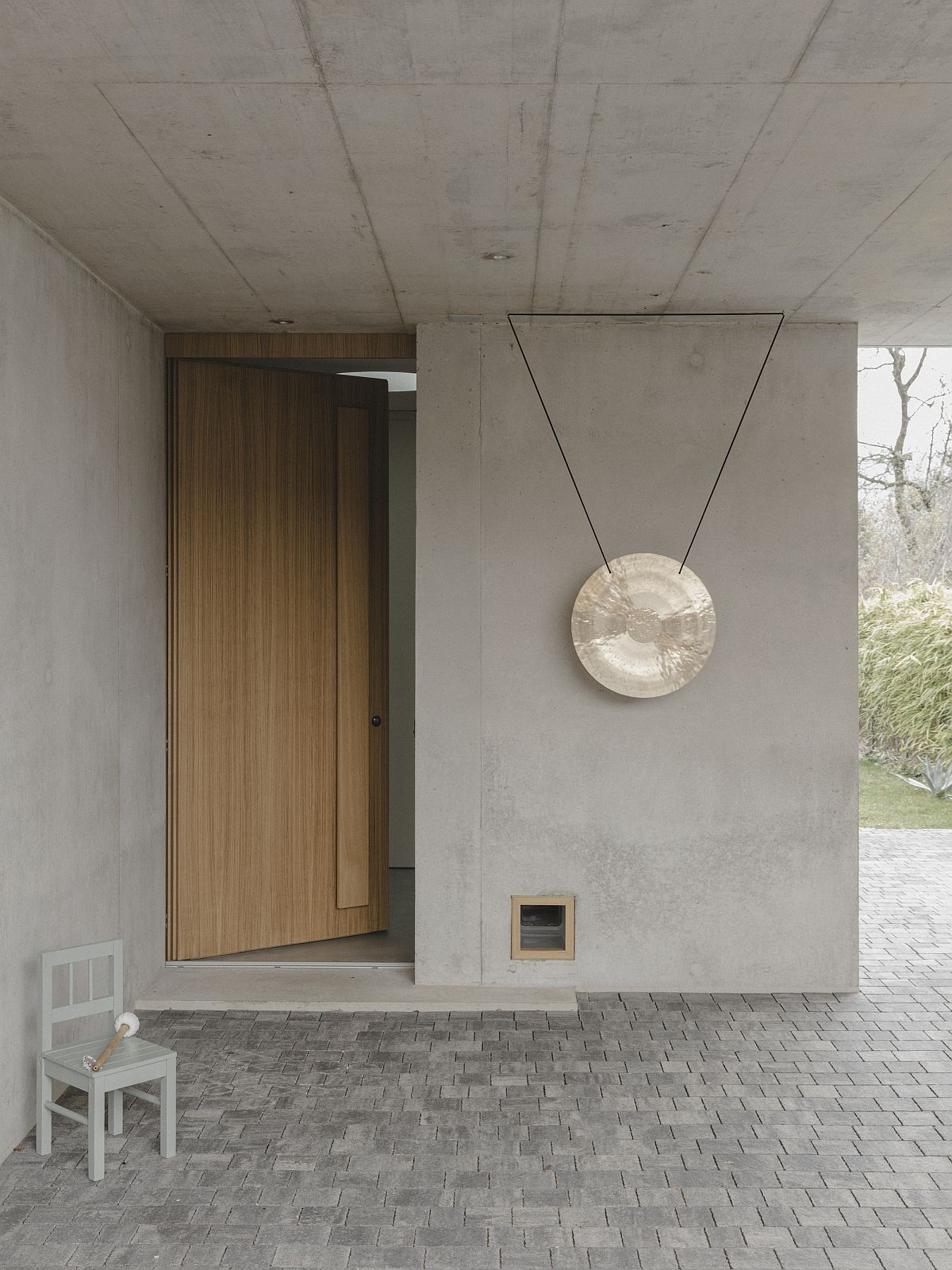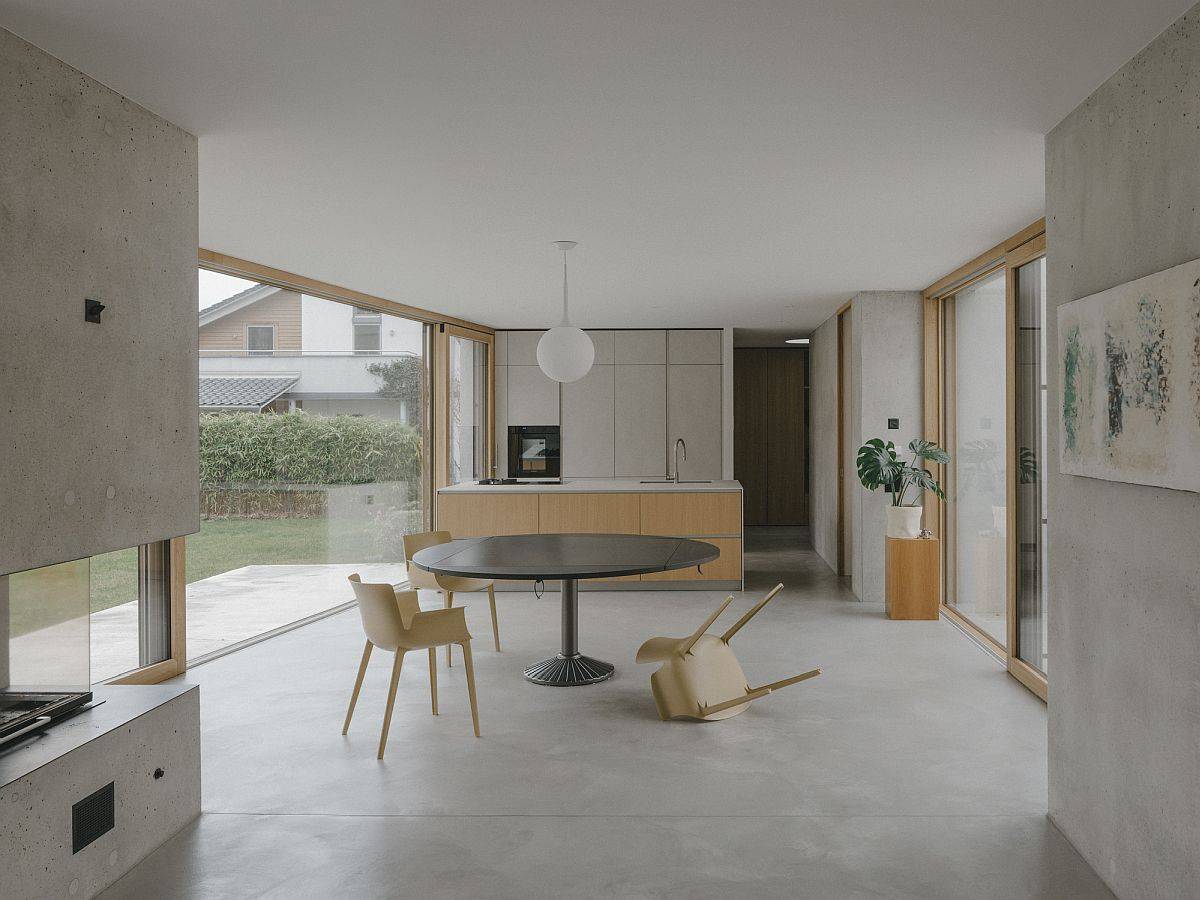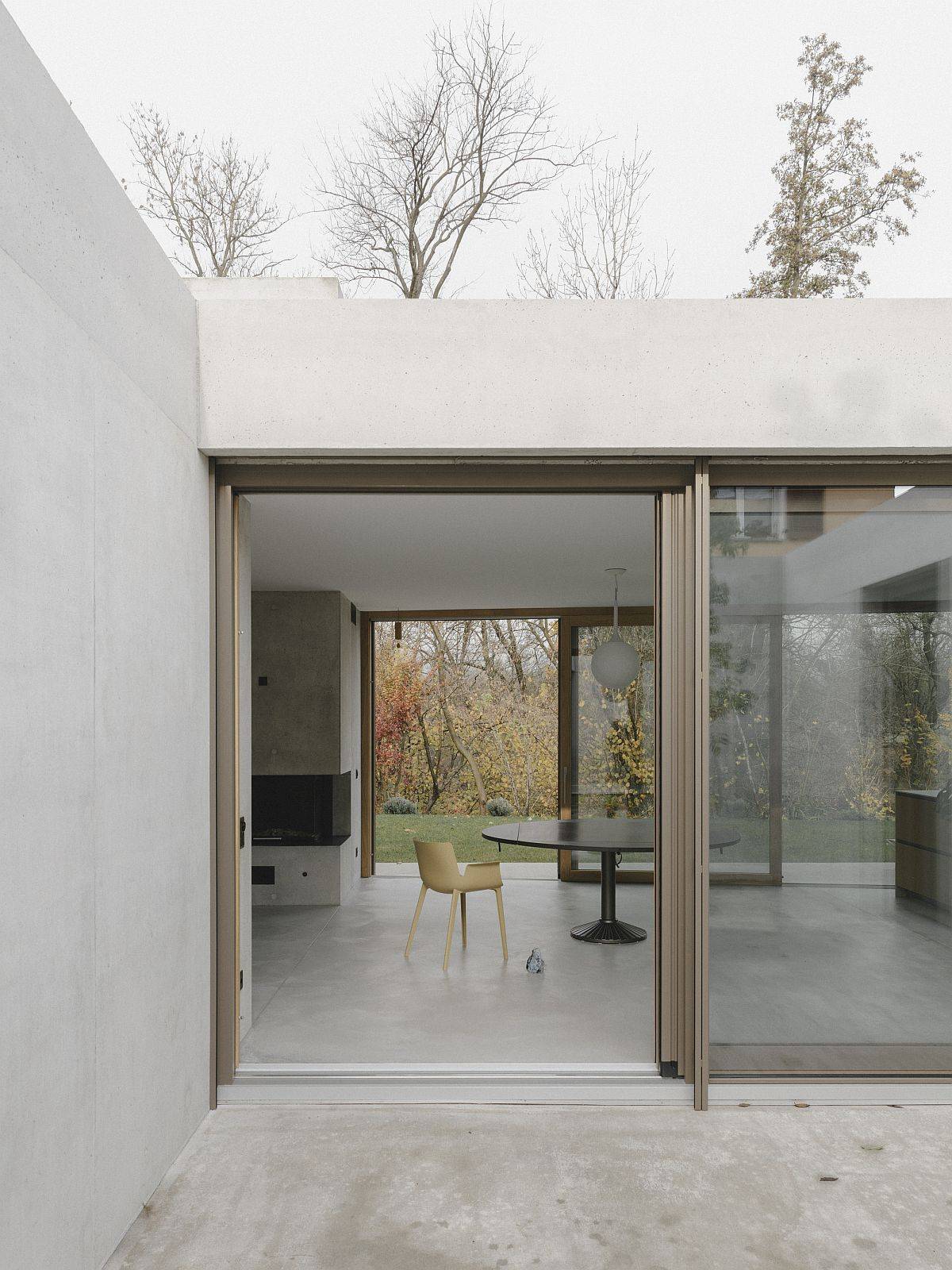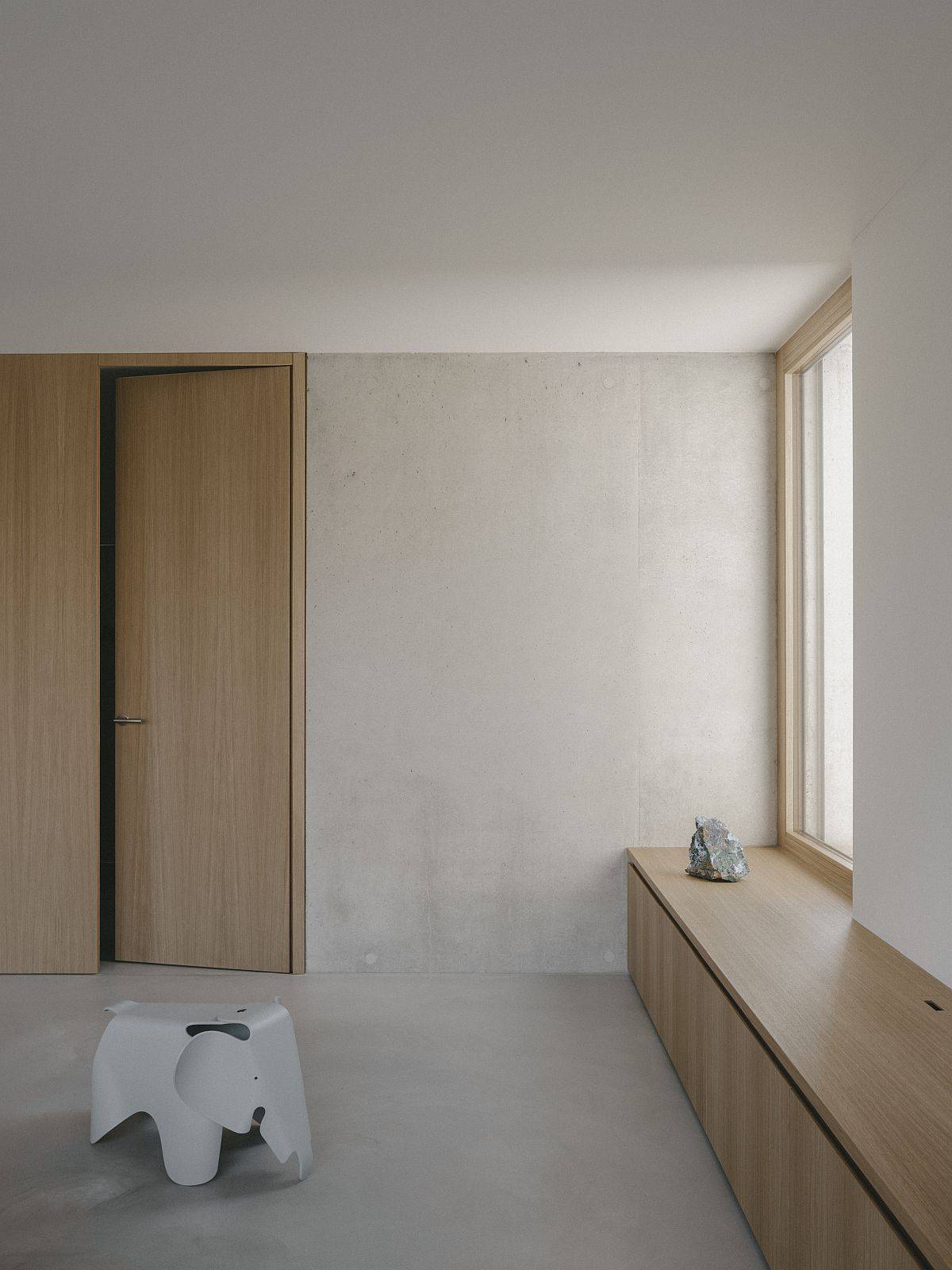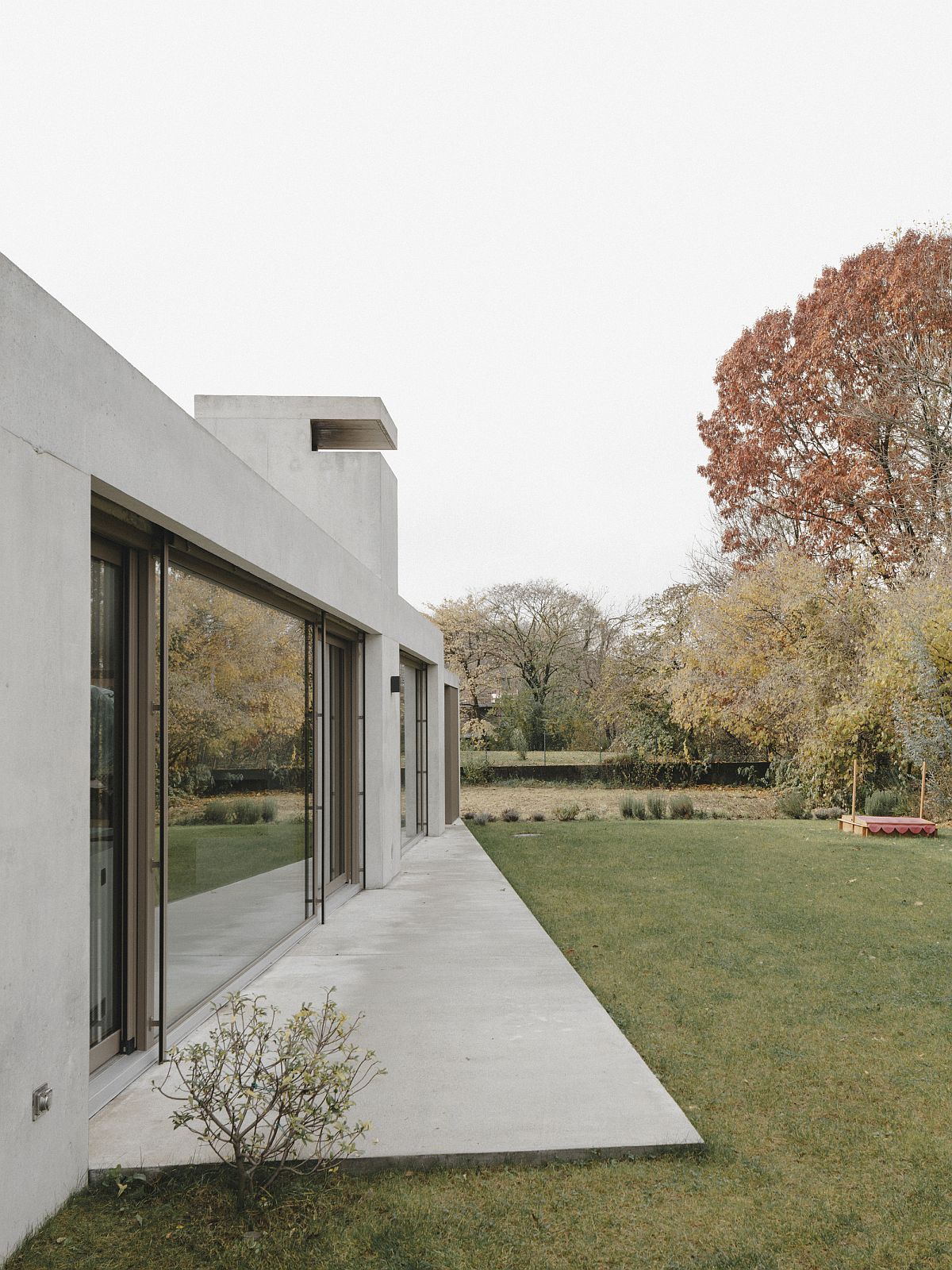 Illuminated from the south, the forest becomes a presence in the living room. A patio oriented to the south allows sunlight to penetrate into the living room and, at the same time, becomes the intimate and private space where the bedrooms are situated.