Living close to nature and finding refuge in a 'green world' is an option that many homeowners are looking to embrace while they seek an escape from the constant hustle and bustle of urban life. Defined both in its style and contours by the landscape around it, the McCrae Bush House in the suburbs of Melbourne, designed by Chan Architecture, takes its residents back into the heart of bushland life. Set deep within a spacious lot, the house was constructed on the highest point of the area to make most of the lovely tree canopy and the distant water views on offer. Surrounded by the native bushland, it is the world outside that carves every little feature inside this contemporary home. Keep reading to see the stunning house.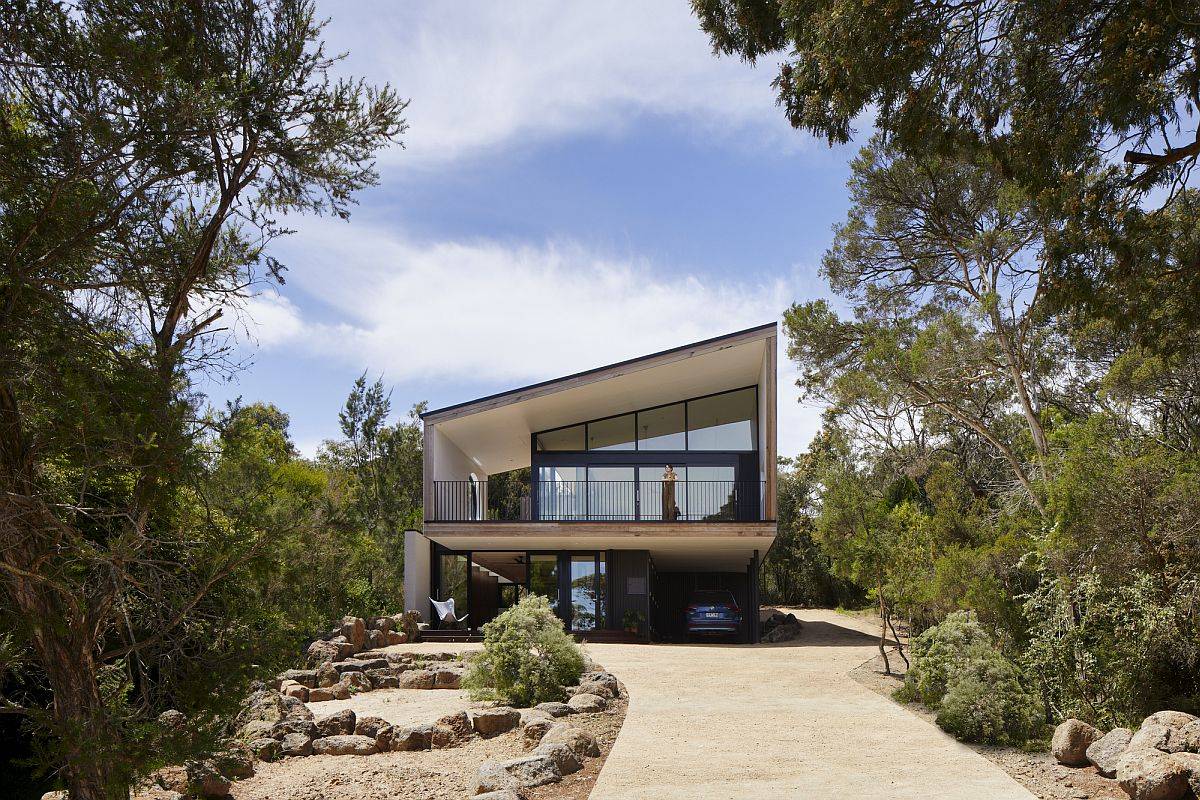 It is the ground floor of the house that contains a beautiful meditation room along with the main entrance and a bespoke suite designed to accommodate guests. The upper level holds the open-plan, double-height living area, kitchen, and dining – a choice that was determined by the best possible views from the building. A sloped ceiling also provides a mezzanine level with a reading area and library that overlooks the living room while the bedrooms and bathrooms are neatly tucked away in the rear section.
Sweeping glass windows and walls, recycled red ironbark-clad exterior that is fire resistant, and construction techniques that follow all the norms of bushland fire safety standards ensure that life here is as safe as it is pleasant. [Photography: Tatjana Plitt]
Follow us for more great content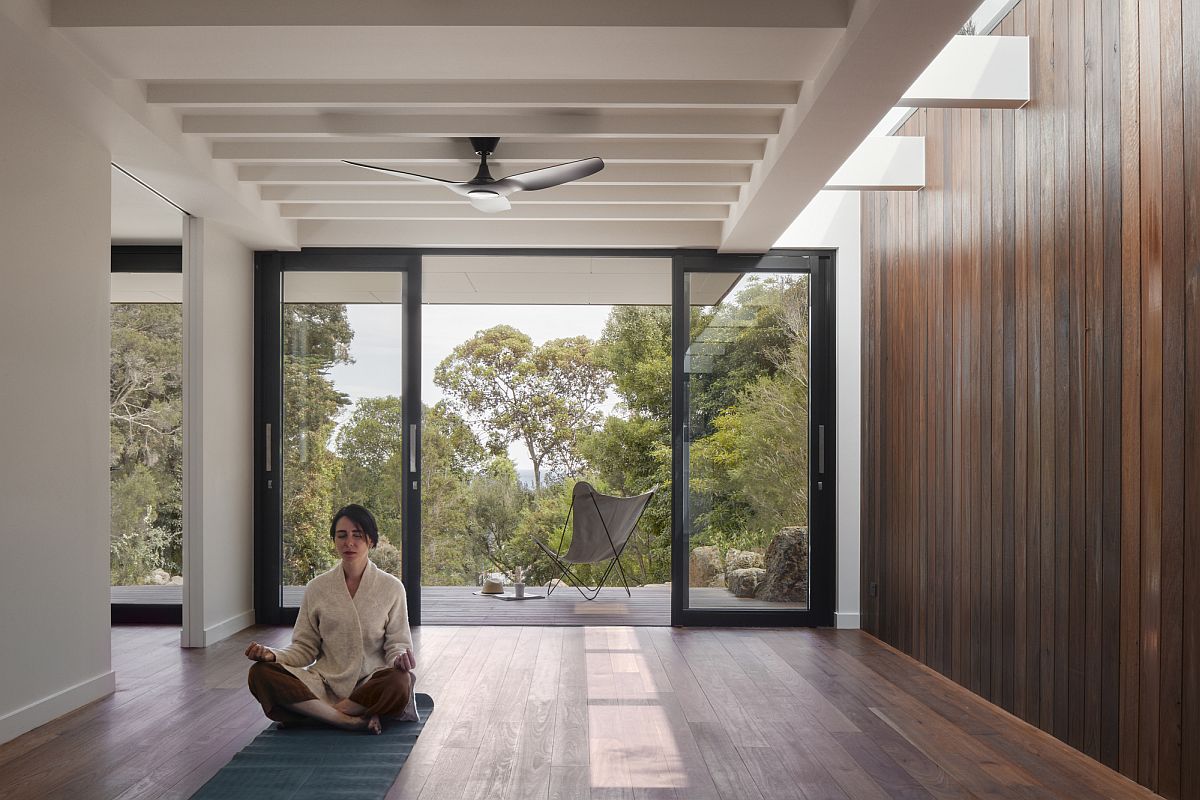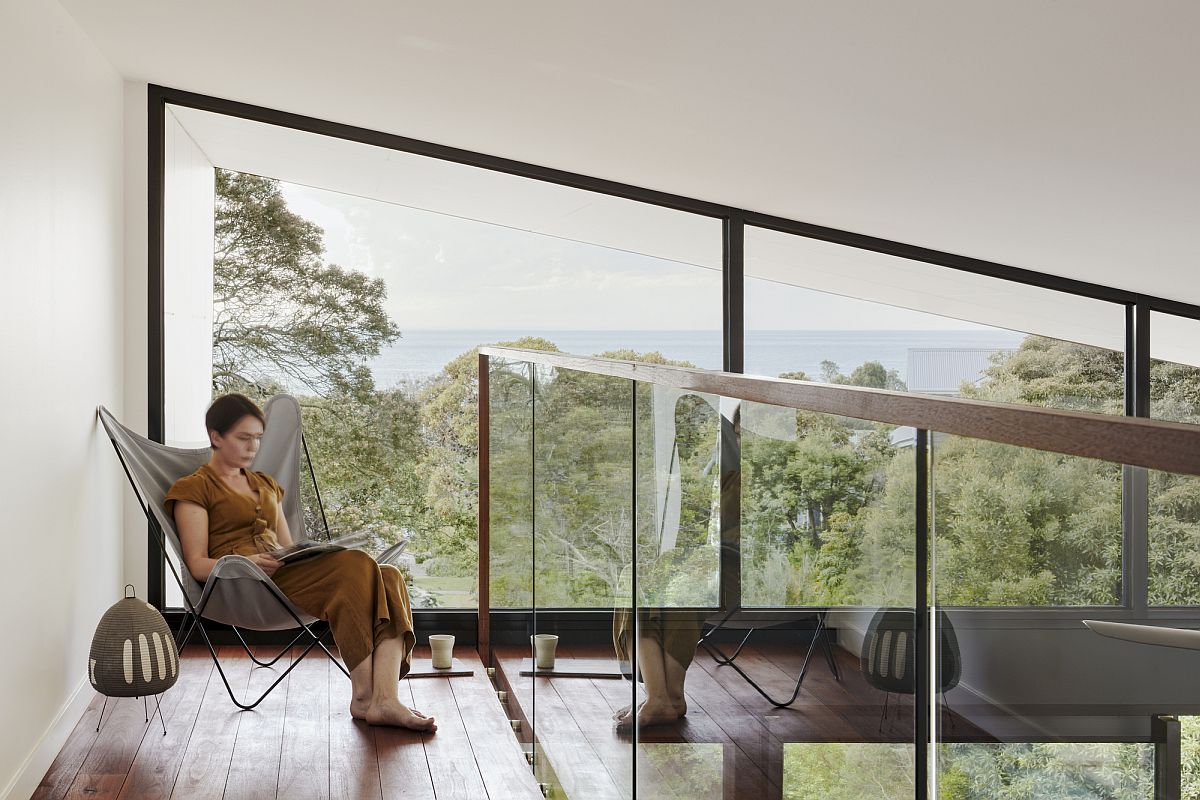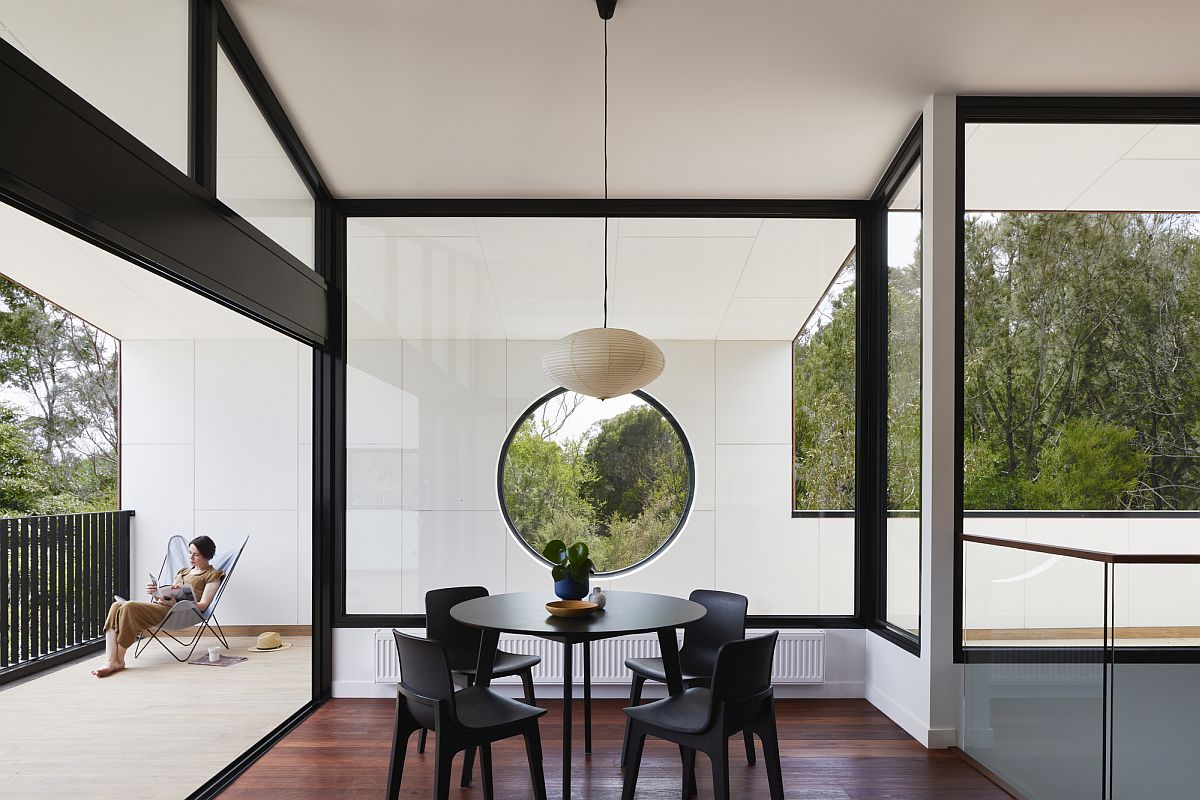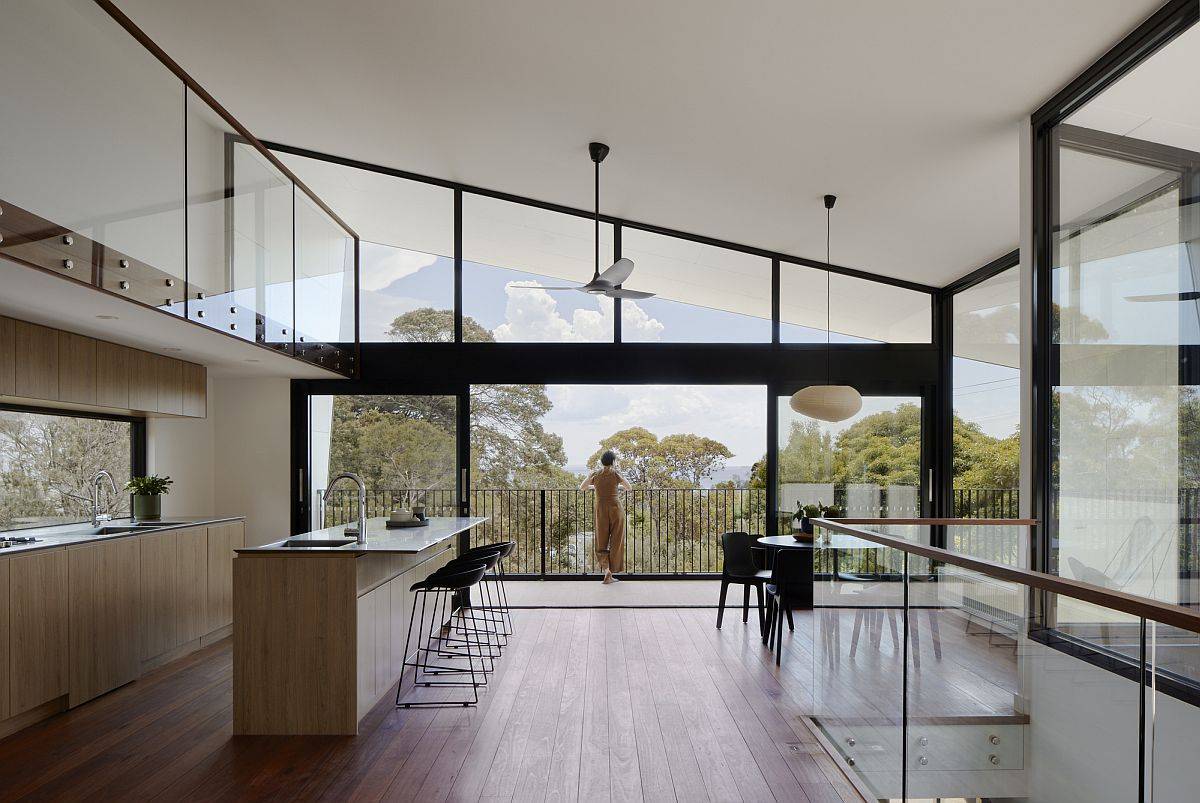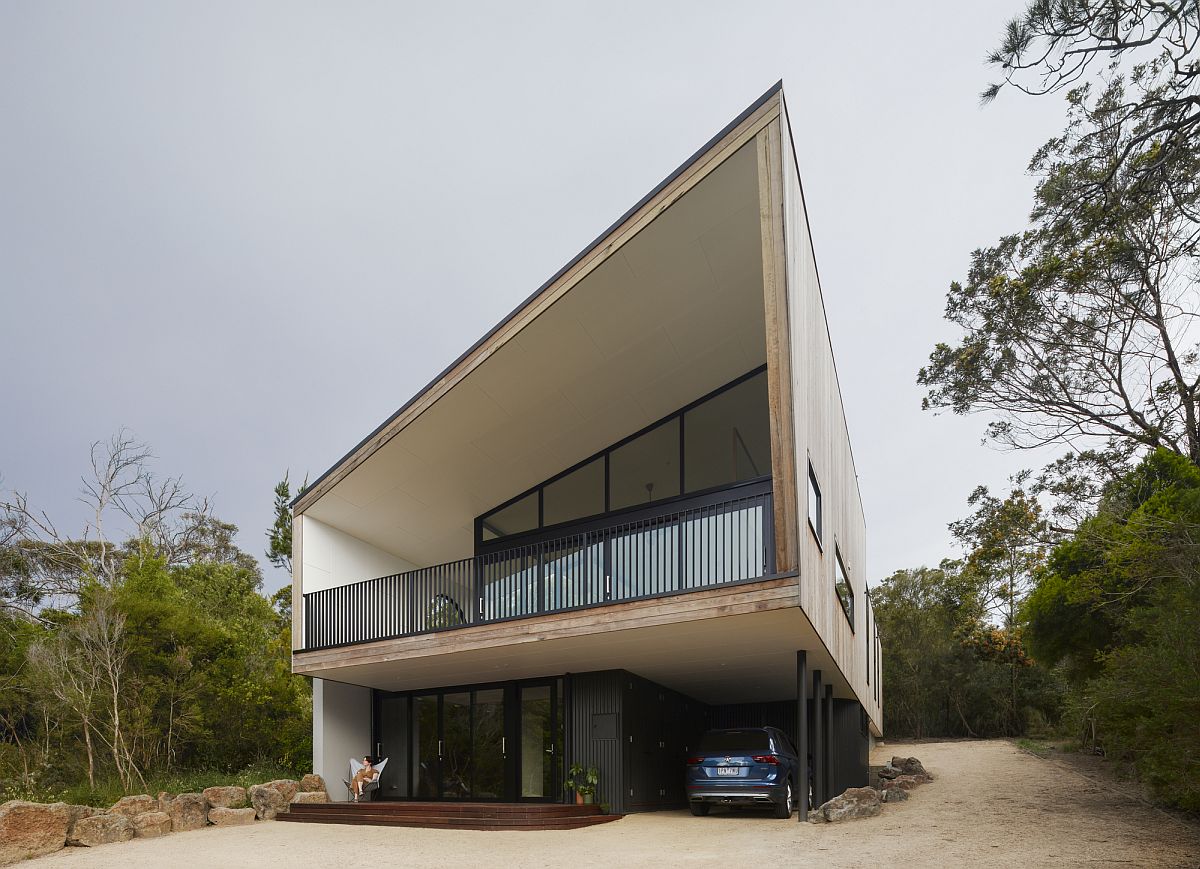 Sustainability was an important principle of this project as well, from the extensive use of recycled materials and natural finishes with low chemical content, to optimal orientation to capture the sun, high-performance glazing, and utilization of natural ventilation throughout to minimize the amount of heating and cooling needed throughout the year.