Every home renovation and extension is unique and different. The challenge is always to find a balance between two contrasting styles while ensuring that functionality is not compromised. Set in an idyllic neighborhood of South London, the Frame House is a classic Victorian terraced home that was in need of a cheerful and modern makeover. Bureau de Change Architects came up with a remodel and rear extension that sets this home apart from the crowd using a series of box-style glass volumes that steal the spotlight. The geometric, interlocking boxes feel like they are a part of a British museum, with gorgeous lighting to accentuate the beauty!
Follow our brand to see more like this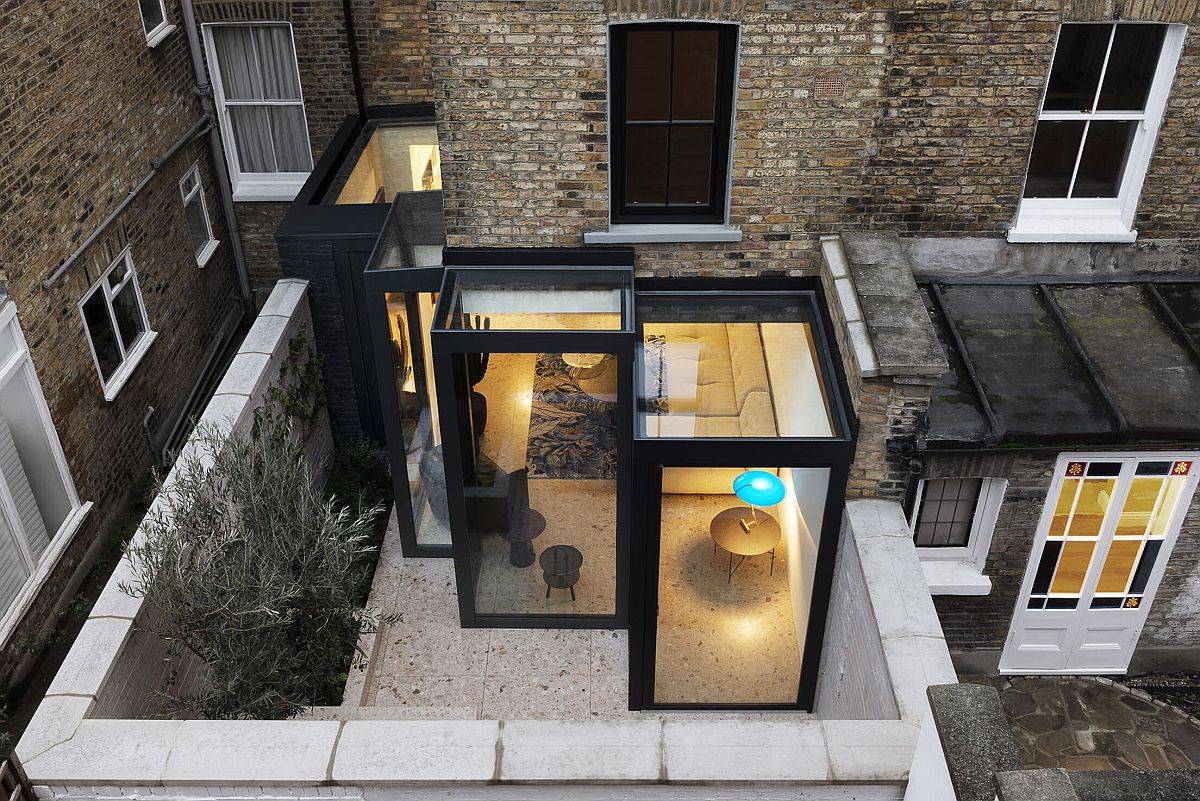 The glass volumes with dark steel frames sit both underneath the original home and also extend beyond it into the yard. Creating new spaces for the revamped open-plan living, dining area and kitchen, the enclosures seamlessly connect the interior and the outdoors.
Another key element of the makeover is the captivating use of terrazzo tiles throughout the home, with a subtle change in their shade and hue delineating different zones of the living area. A multi-level arrangement of spaces, new, modern kitchen, re-energized master suite and improved façade complete the stunning transformation. [Photography: Gilbert McCarragher]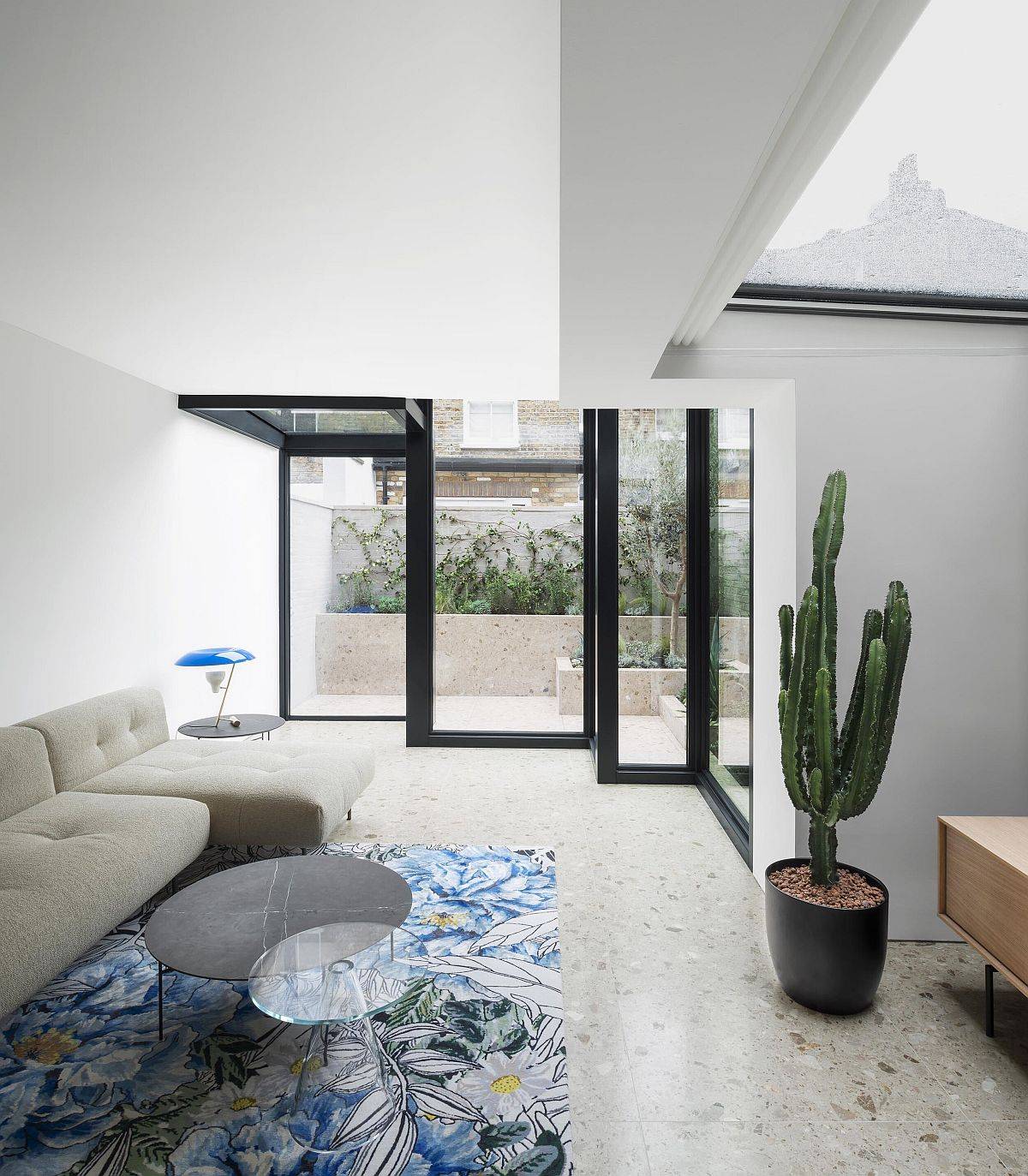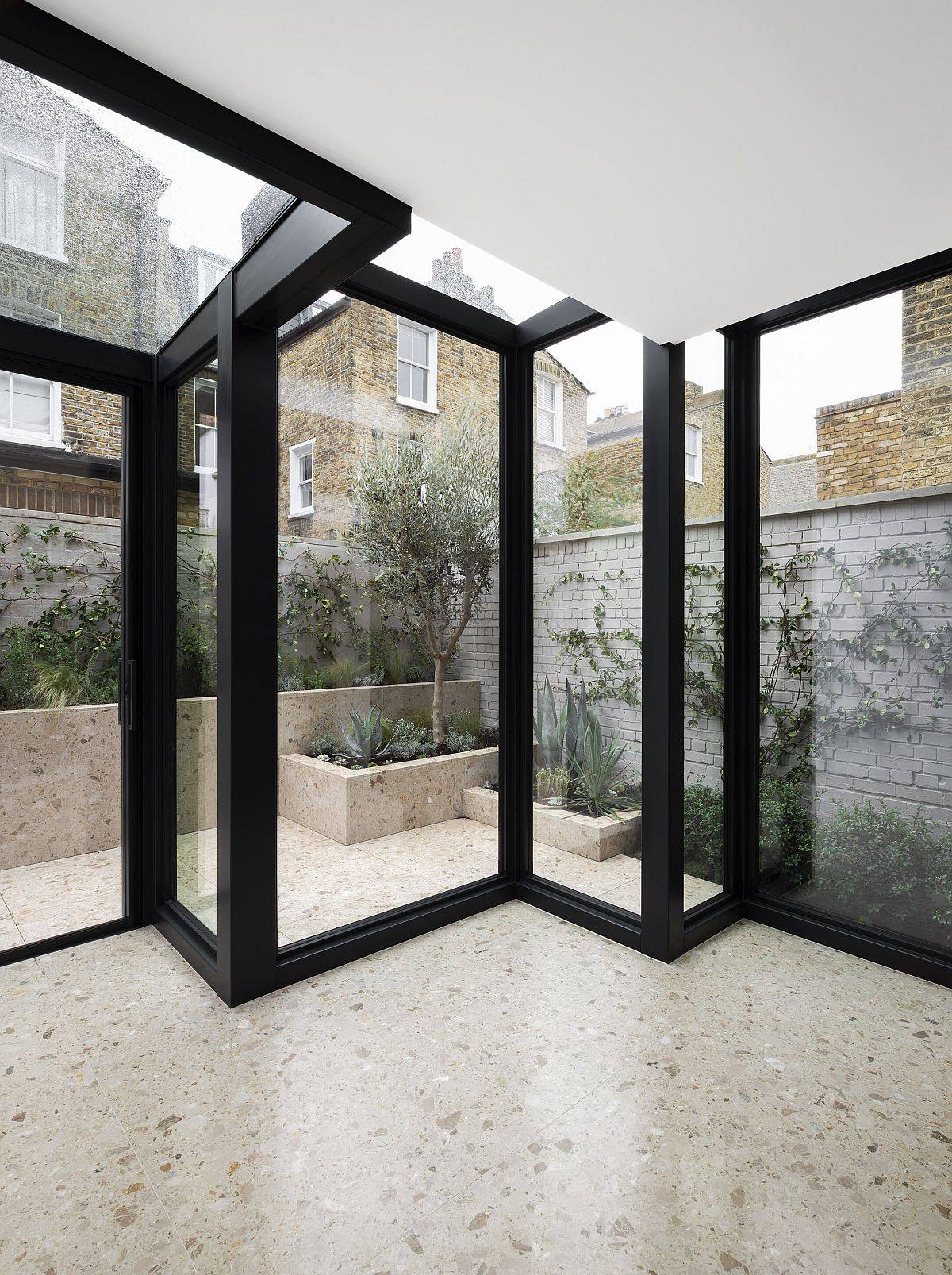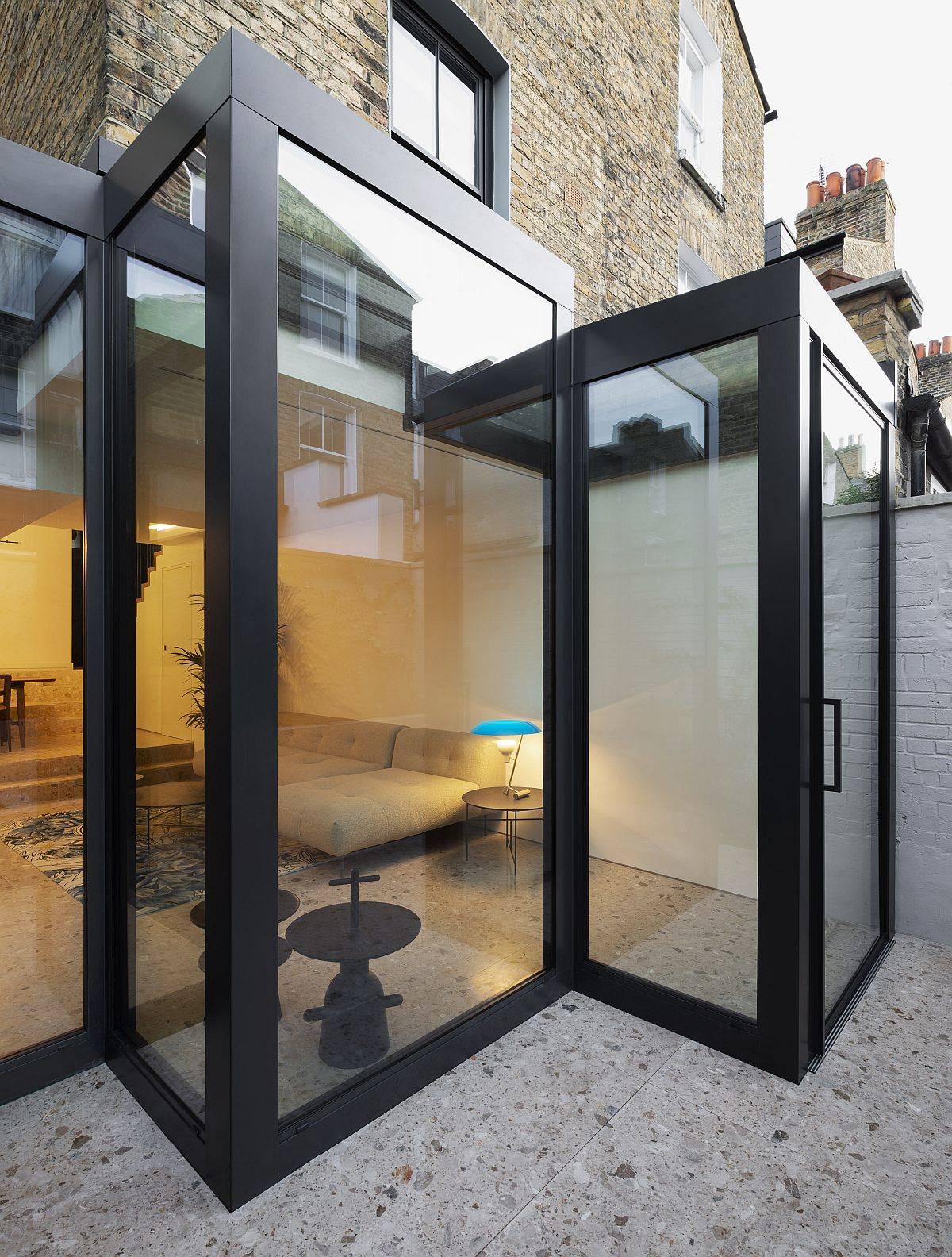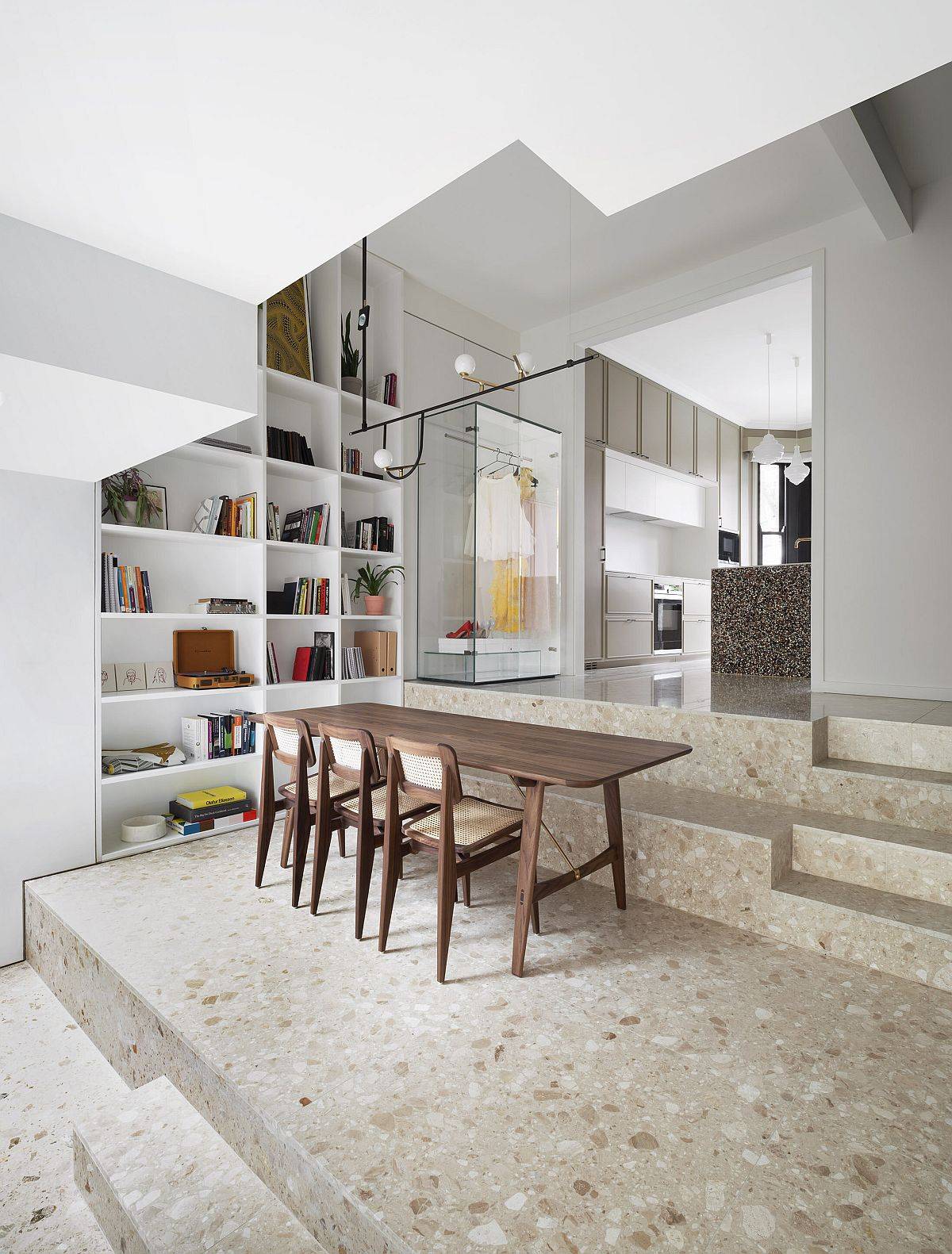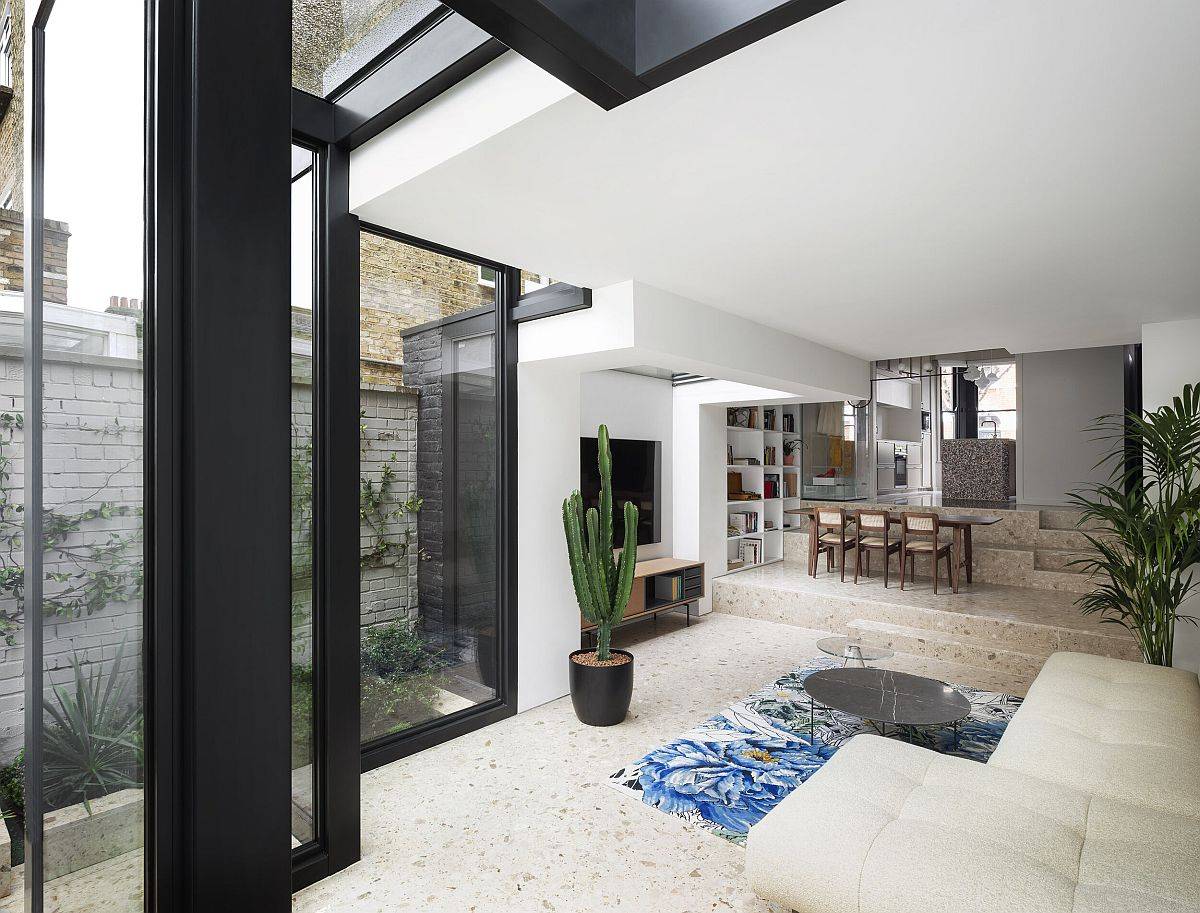 Material choices and lighting emphasize this passage, transitioning from the darker enclosure of the kitchen towards the brighter open spaces that lead to the garden – with terrazzo surfaces in varying tones mirroring this progression. Shifting levels create a language of both useful and playful ledges, steps, borders and planters.