When you think about minimalism, what image comes to mind? Is it a white-on-white impression, with clean lines and empty spaces? Is it a room with no more than several carefully selected objects, arranged in a most punctilious manner? Is it a place where order is of paramount importance and where clutter is forbidden?
Minimalism has been described as: 'a tool to rid yourself of life's excess in favor of focusing on what's important—so you can find happiness, fulfillment, and freedom,' (The Minimalists, 2017). Expanding on this, minimalism is about enjoying a better quality of life, through: decluttering one's life, making informed choices, disposing of unneeded and unused stuff, finding freedom, consuming less, improving well-being and eliminating discontent. We find minimalism in design, slow living, food, health, culture and so on. For all that, minimalism is also about retaining one's personality and individuality.
Minimalism in design
If we consider minimalism in the context of design, we seek to appreciate the true value of an object. Every object tells a story—in terms of its design, craft and history. Well-designed objects steer clear of that which is non-essential, focusing on what is important—on aesthetics, utility, value and longevity. Of course, ideas on 'non-essential' and 'importance' will differ from person to person and as such, minimalism cannot be entirely prescriptive. The things that give us joy and comfort, provide context, value and meaning, will differ from one individual to the next.
The following objects are pertinent examples of minimalism in design.
Lavitta table and bench by Poiat
Poiat is a Helsinki-based architecture and design studio whose designs focus on creating a strong atmosphere and visual aesthetic. The studio's striking Lavitta collection is influenced by traditional Finnish outdoor furniture. The Lavitta table and bench are examples of Finnish form, having a focus on simplicity, natural materials and functional appeal.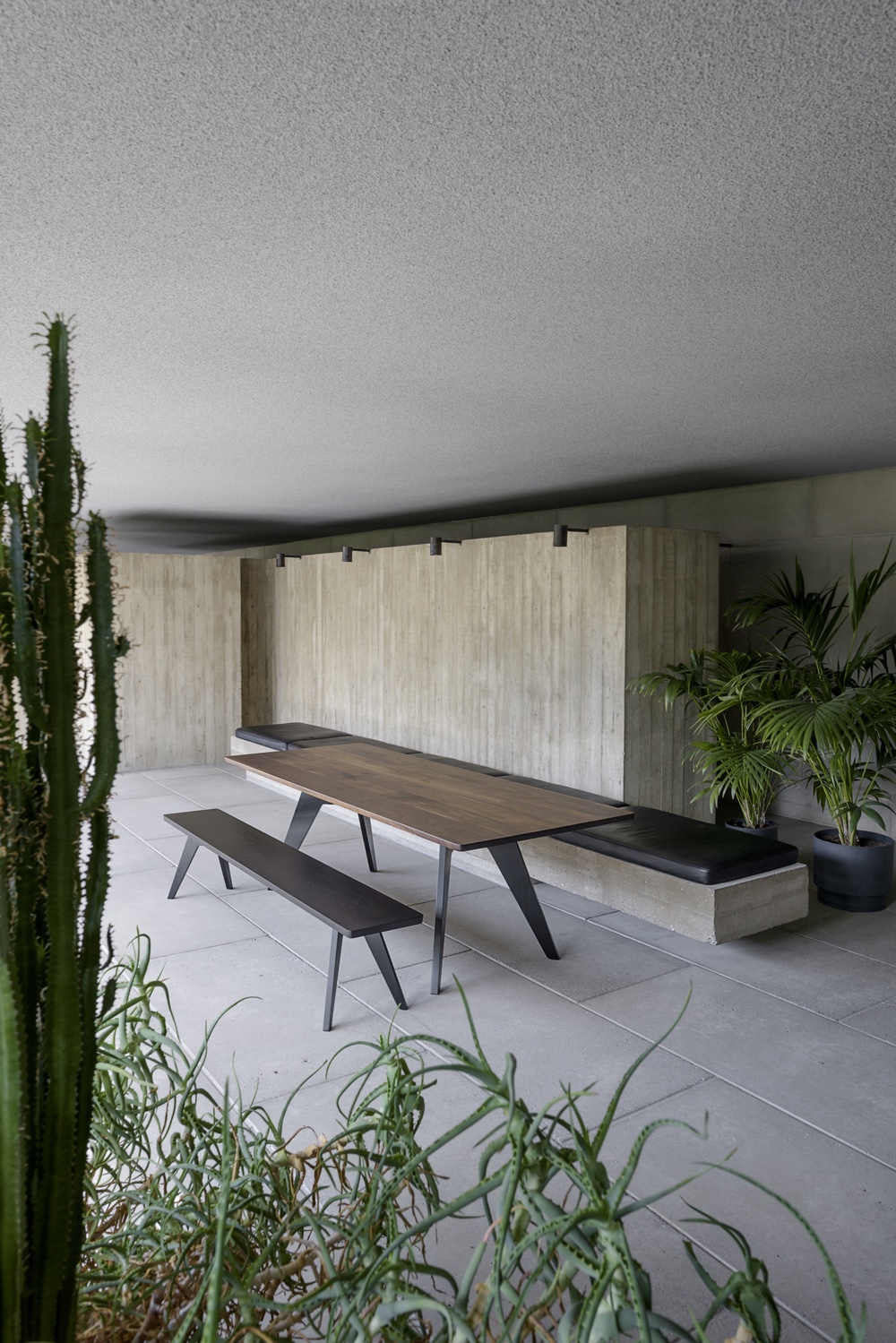 Soround coffee table by Woud
The Soround coffee table was designed by Studio Nur for Danish design brand Woud. Available in two sizes and finishes (Italian plywood and concrete), Soround is a simple, smooth and modern take on a coffee table.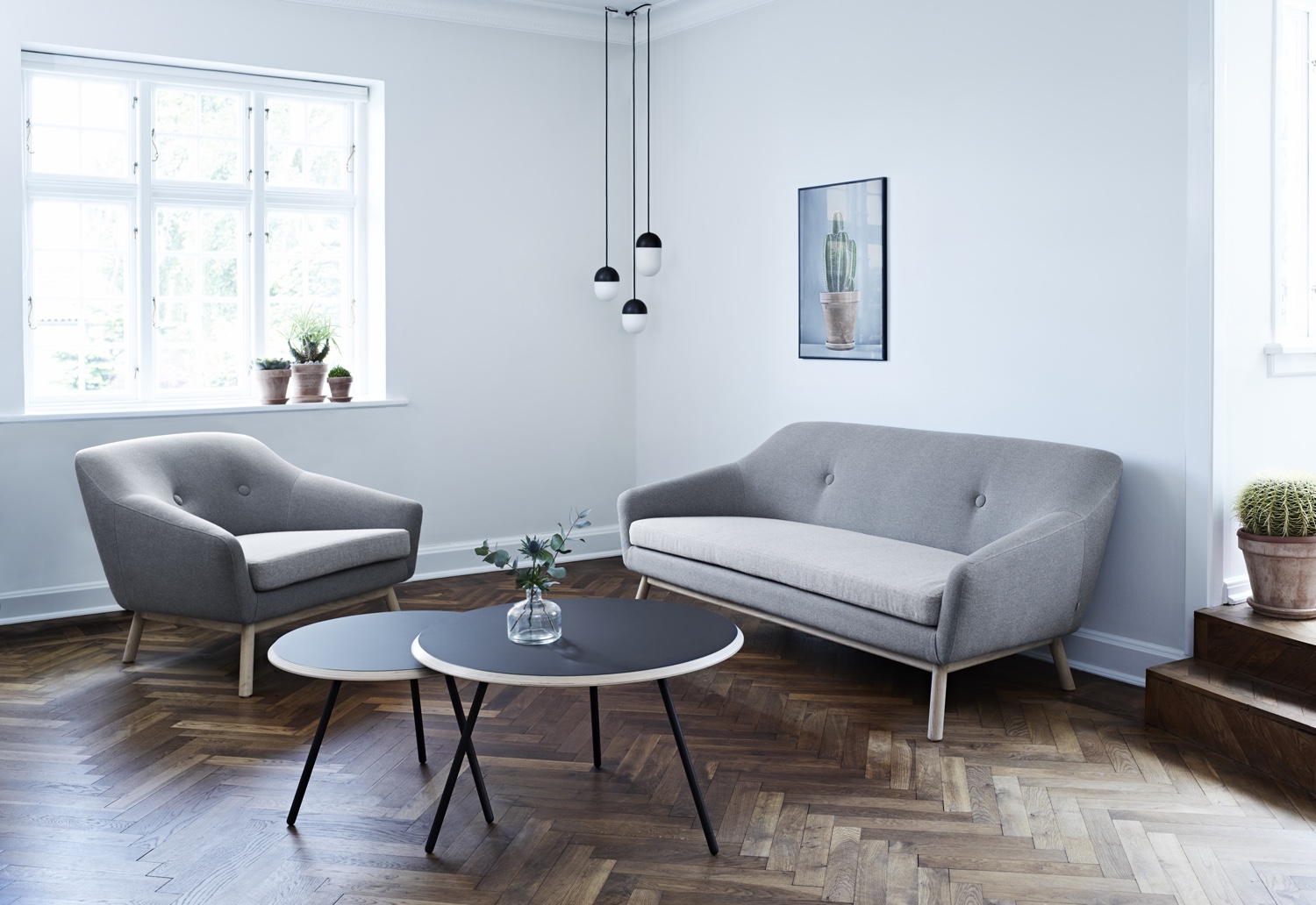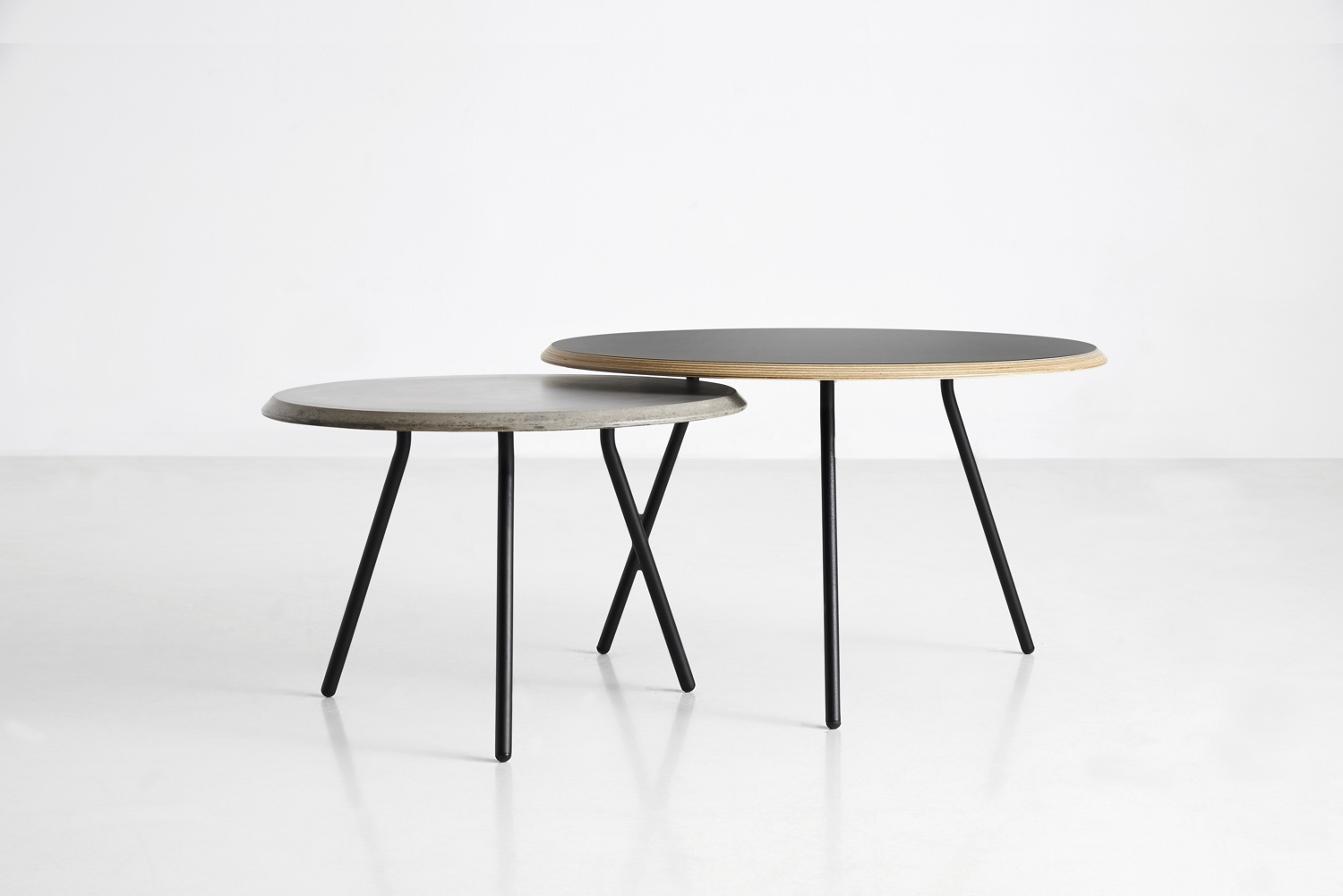 VV Cinquanta floor lamp by Astep
Creating and curating expressive lighting design, Denmark-based Astep honours the vivid tradition and evolution of Italian design. The company was established in Copenhagen in 2014 by Alessandro Sarfatti. Lighting design runs in the family—Alessandro's grandfather founded industrial lighting design brand Arteluce, and his father and mother set up lighting manufacturer Luceplan. The VV Cinquanta floor lamp is part of a collection originally designed by Italian architect Vittoriano Viganó in 1951 (when he was Art Director for Arteluce). Graceful, slender and poised, the lamp's reflector is available in black and Mondrian primary colours.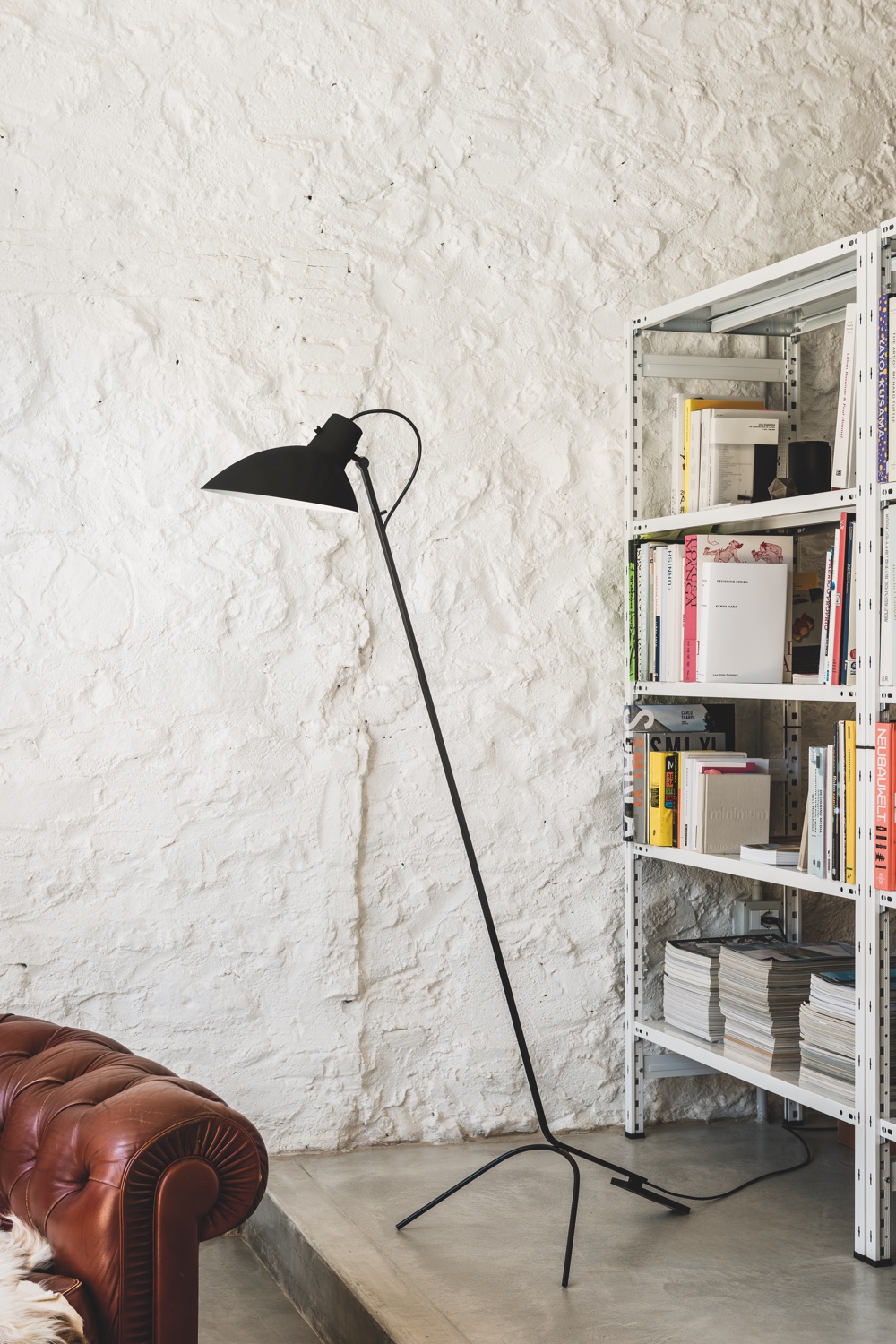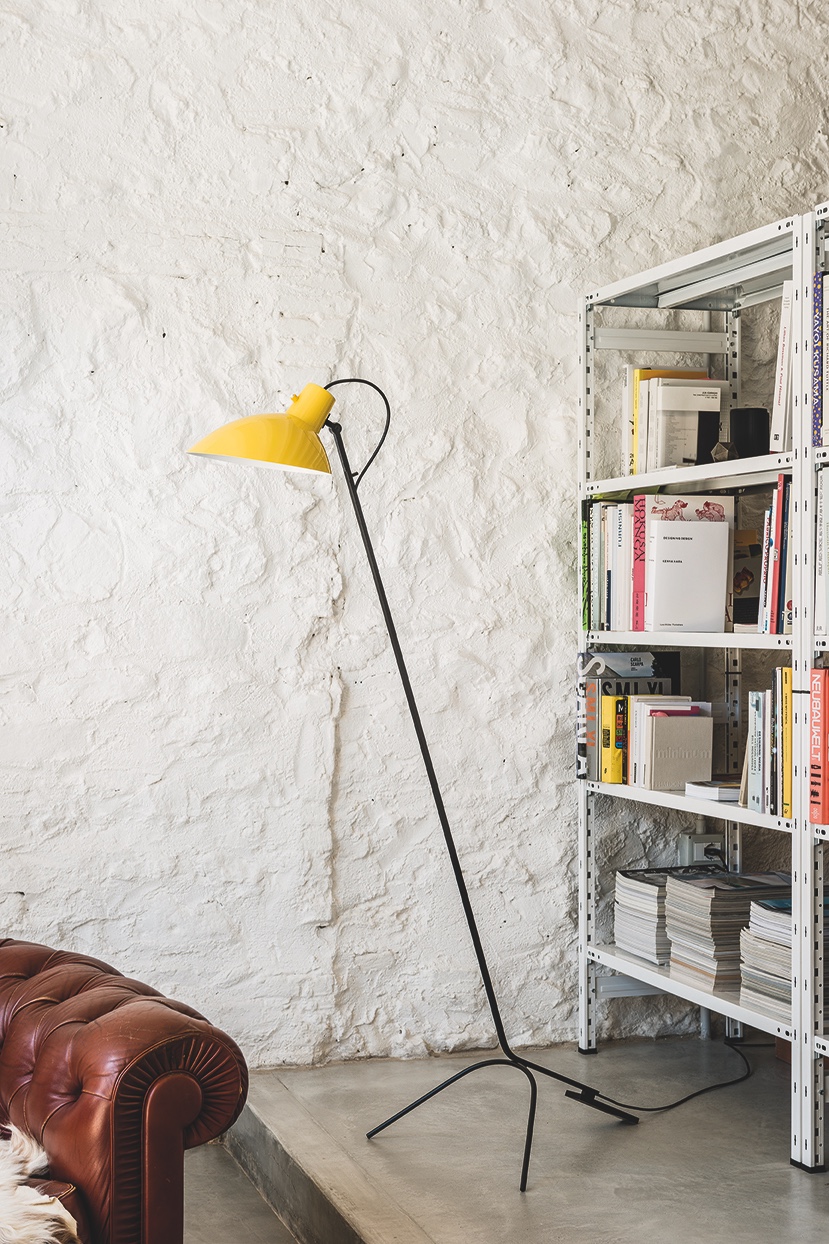 FollowMe Plus by Marset
Designed by Inma Bermúdez for Spanish lighting brand Marset, FollowMe Plus is the plus-size follow-up to the original, endearing and versatile petite FollowMe lamp. Key features remain—the tactile oak handle, LED technology, USB charging and a dimmer offering three brightness levels. The portable FollowMe Plus is ideal on a table, desk and floor. Moreover, it retains that charming Nordic air, minimal aesthetic and affable glow.
Hiruki by Iratzoki Lizaso
Iratzoki Lizaso is a wonderfully poetic industrial design studio whose base is a modern wooden cottage in Azkaine (Northern Basque Country). The brand's Hiruki stool is an extraordinary object, with a history that dates back to the 1940s. Reinterpreted by Jean Louis Iratzoki, the Hiruki stool's minimal, solid oak form, is truly artistic and aesthetic.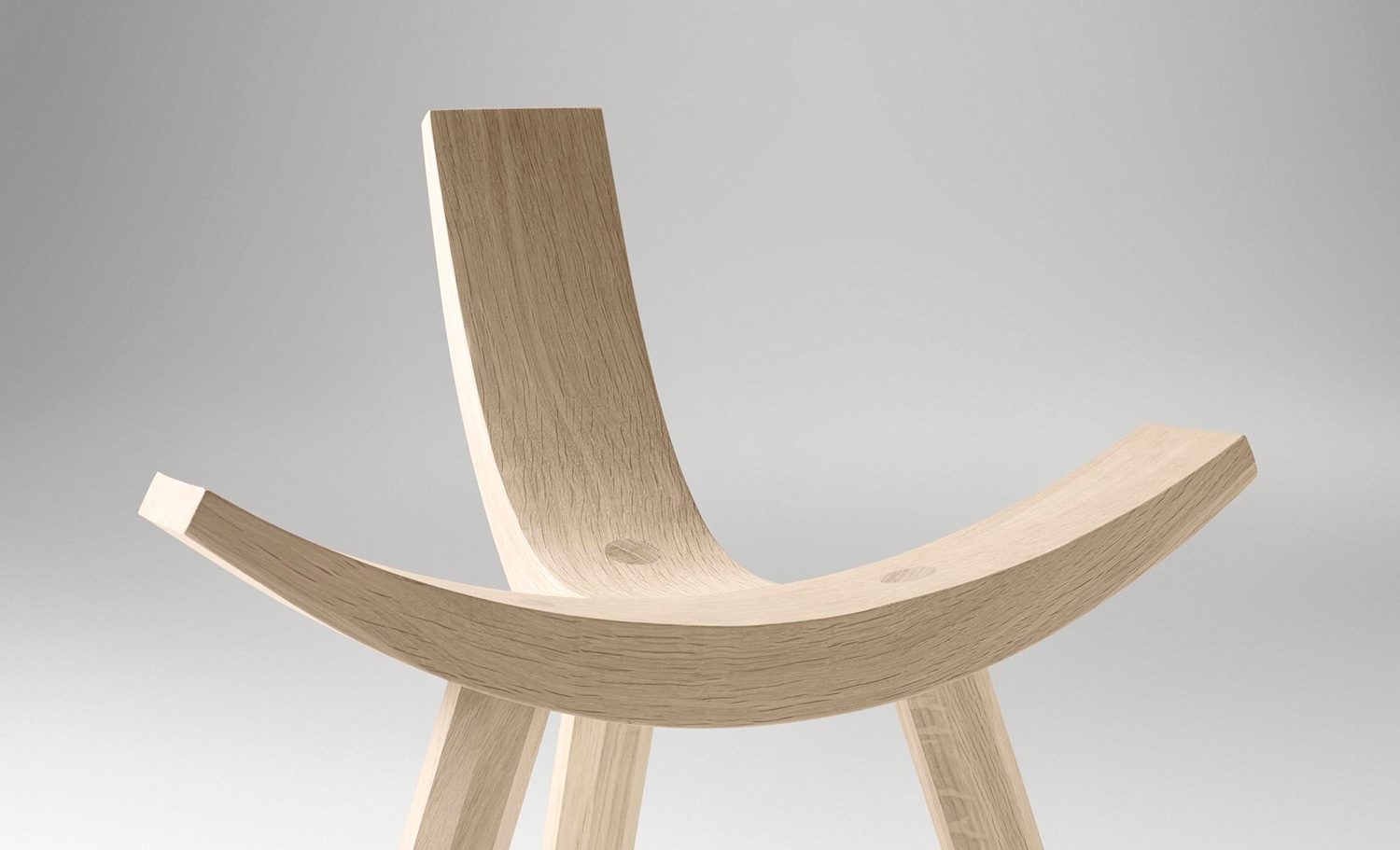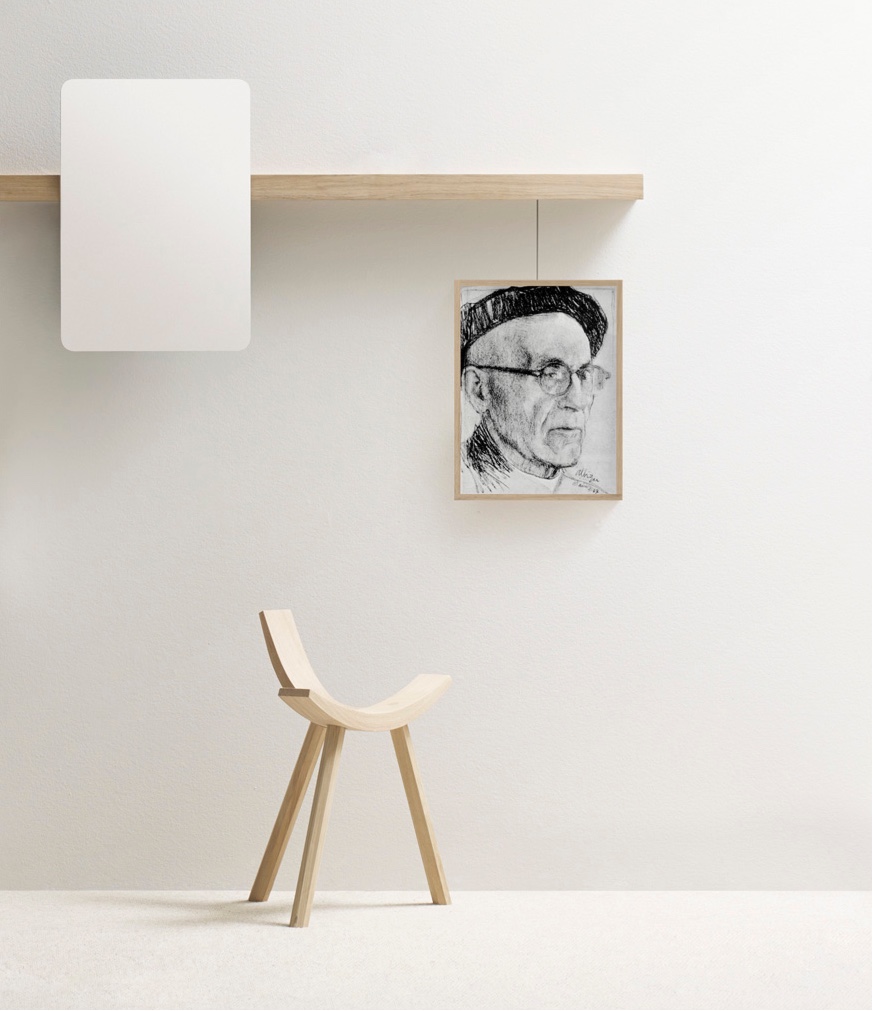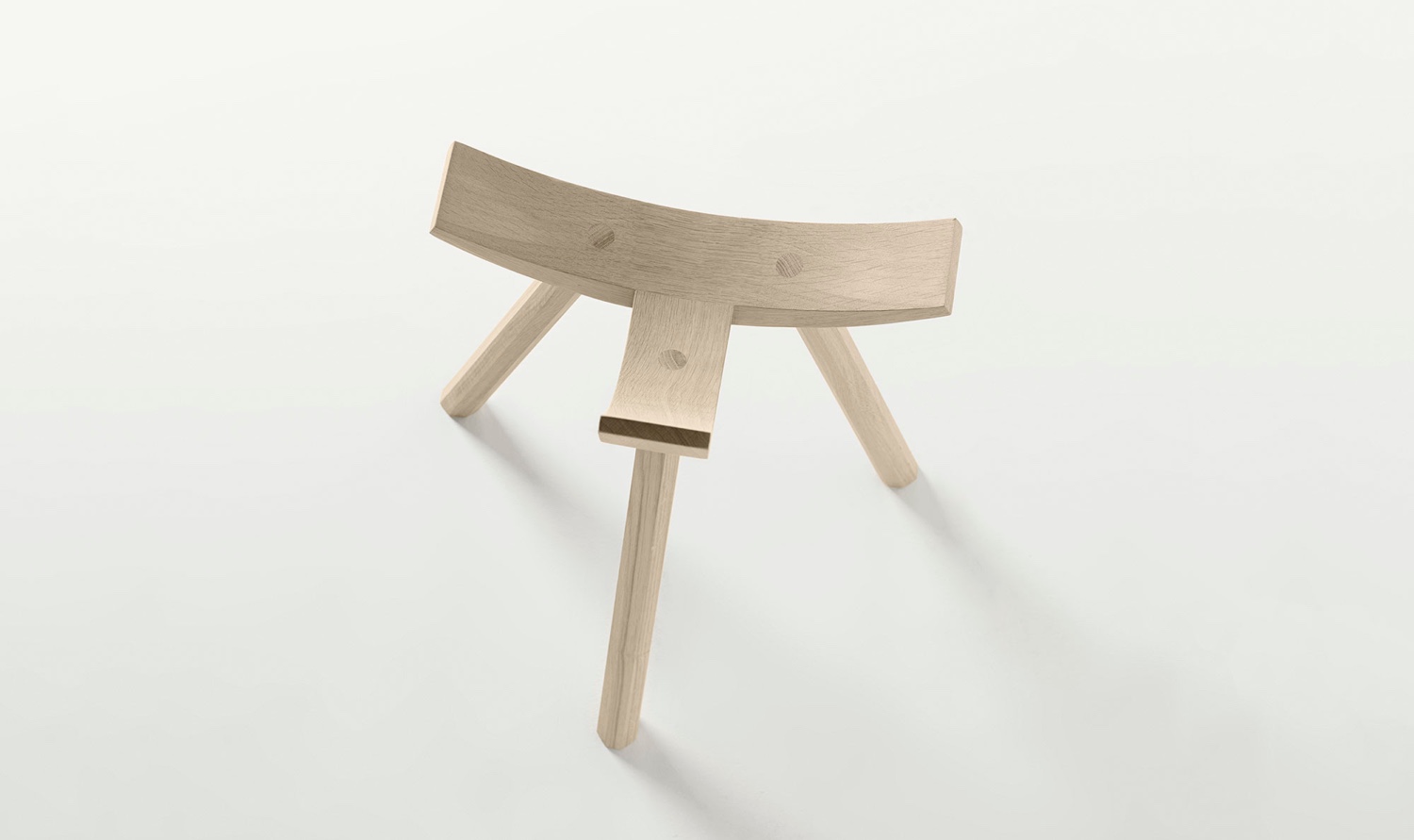 Mags 3-seater sofa by Hay
The Mags 3-seater sofa by Danish brand Hay is a distinctly modern and minimal design. With its strong aesthetic, solid construction and low profile, the Mags 3-seater enjoys a classic lounge feel.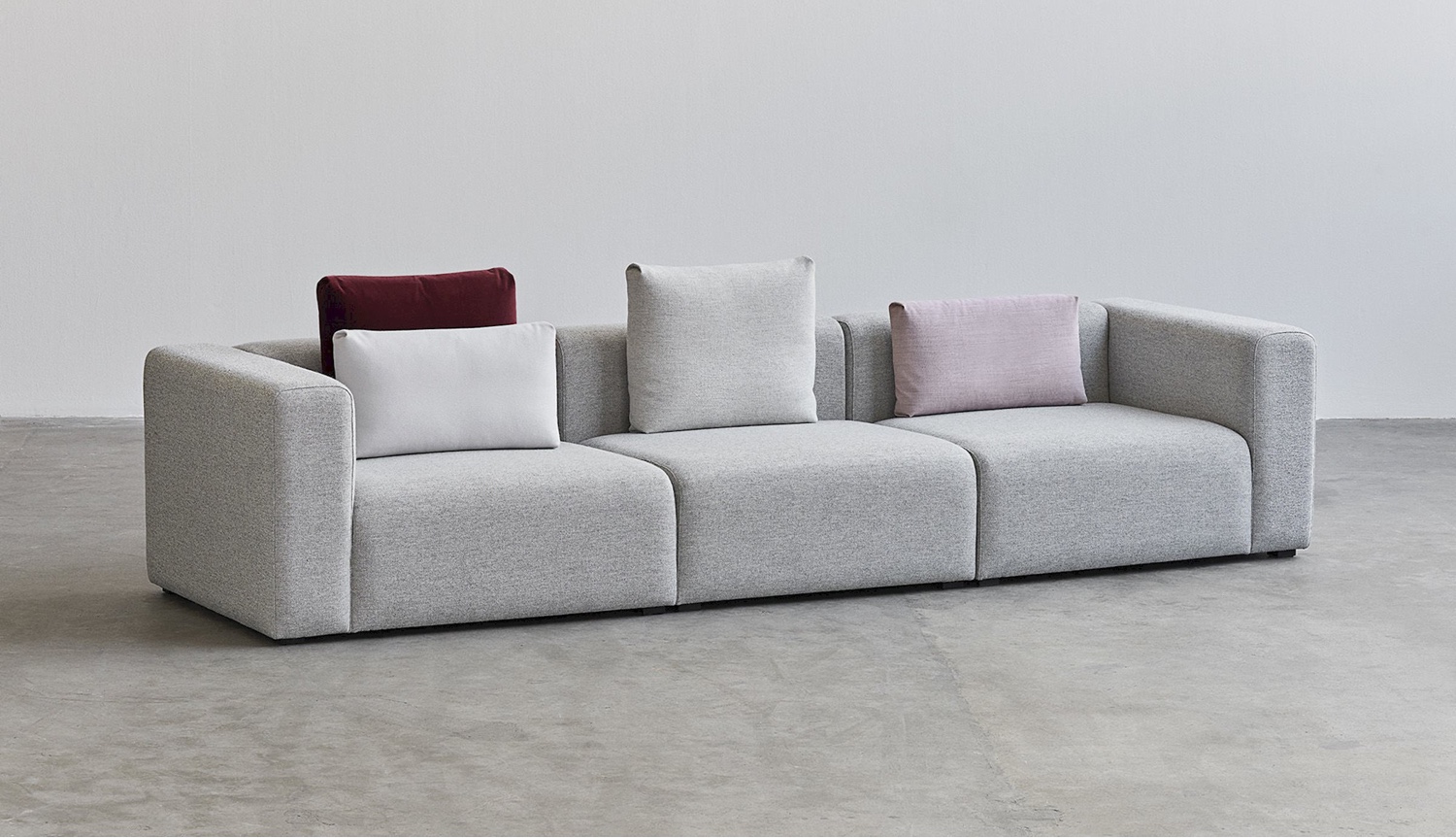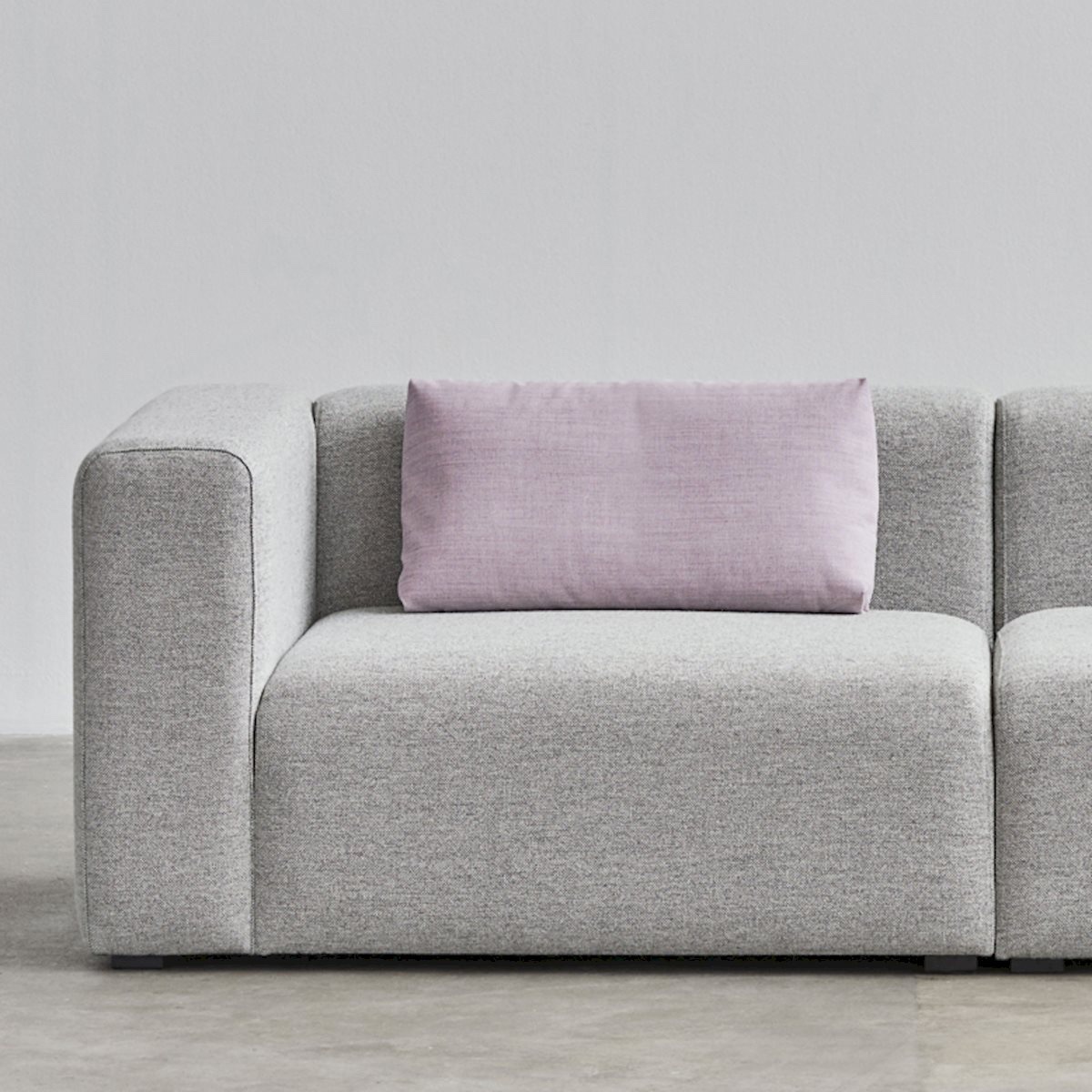 F Chair by Brdr. Krüger
The new F chair from Danish brand Brdr. Krüger was designed in collaboration with Danish furniture artist and designer Rasmus Bækkel Fex. Described as a contemporary shaker chair, the F chair is a folksy, clean and minimal seat. The Shakers are often recognised as the first minimalists, their style utilitarian, simple and honestly expressed. The F chair contrasts traditional wooden craftsmanship with hand weaved industrial polyester webbing, achieving a truly honest and prepossessing design.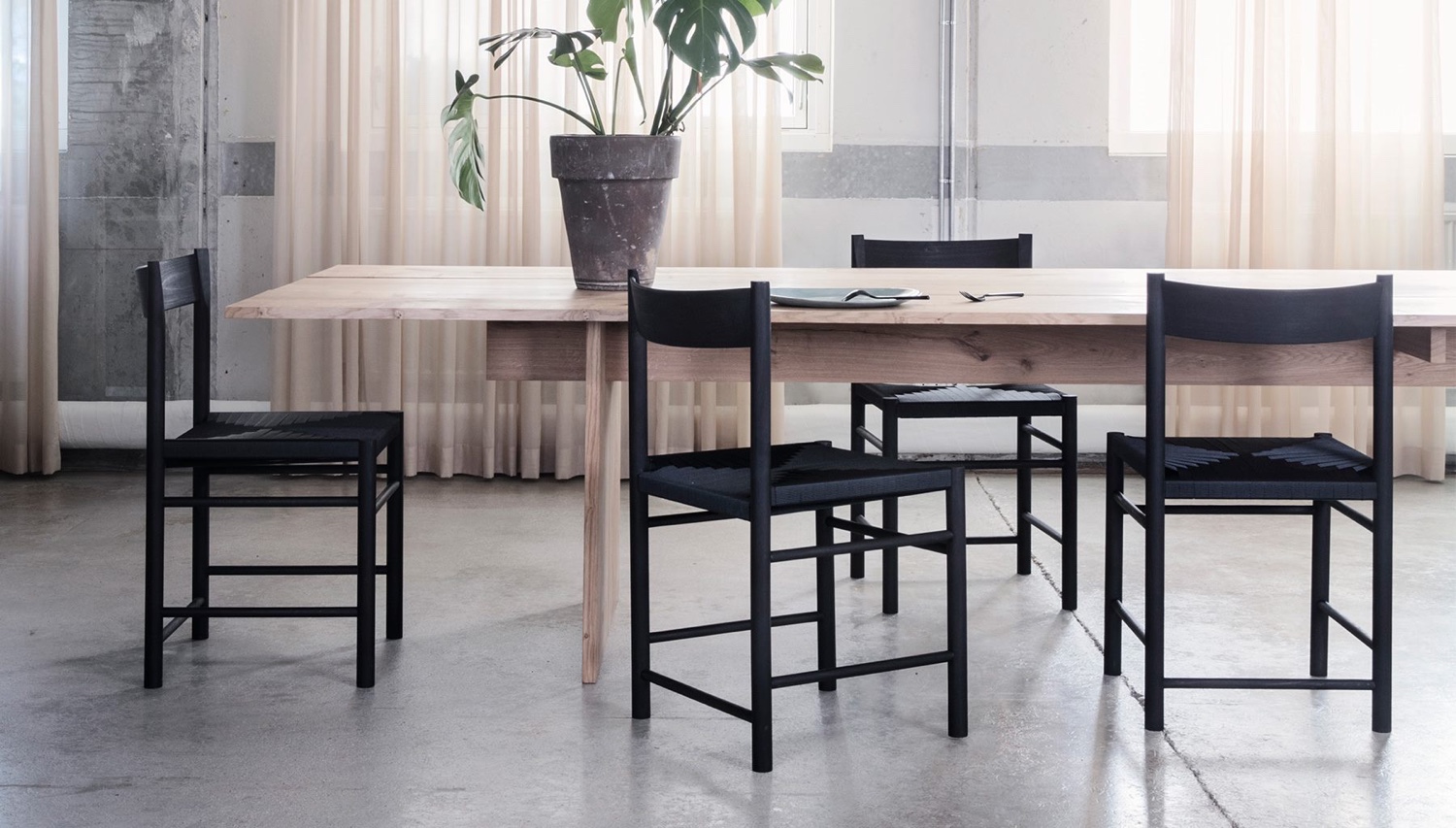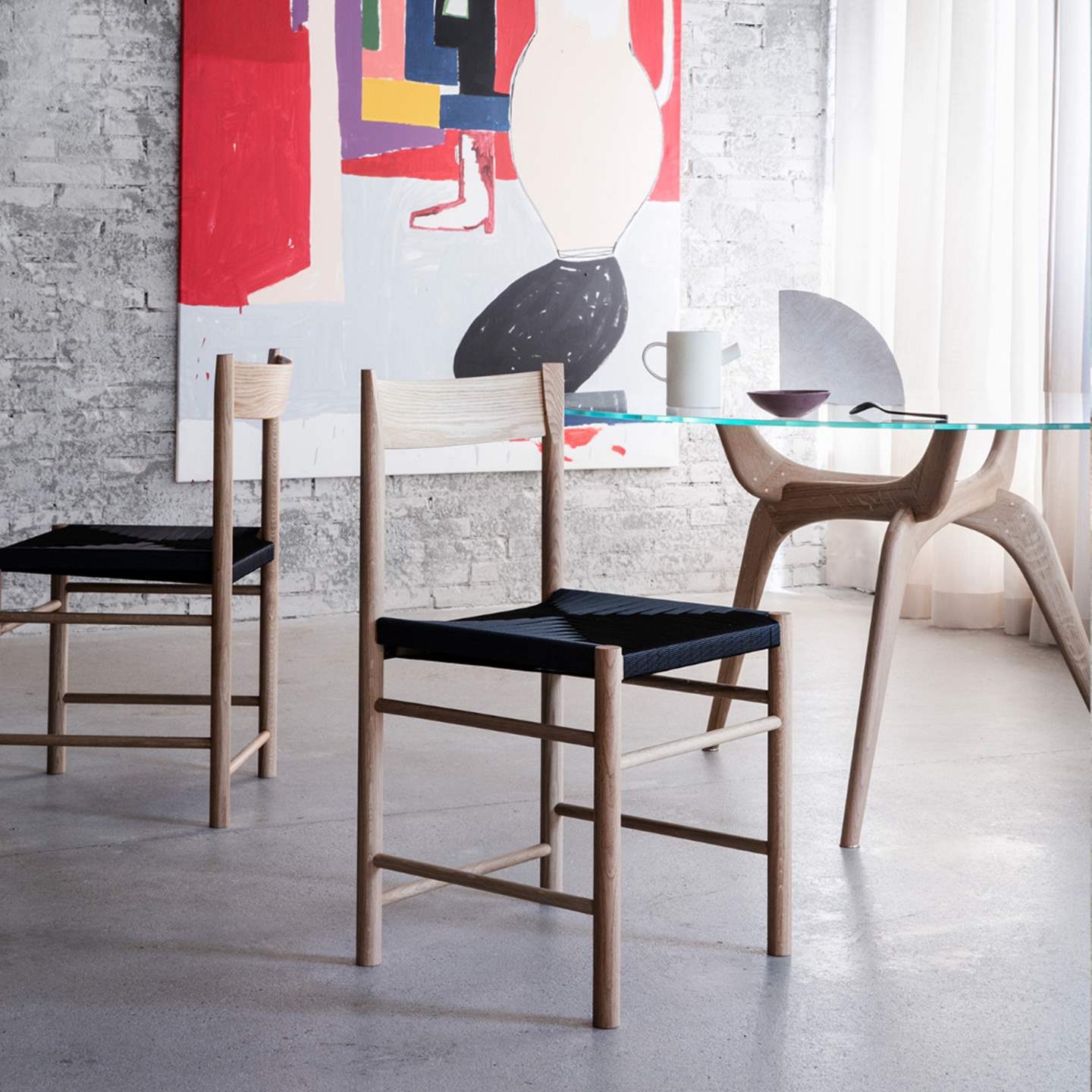 Minimalism as a lifestyle choice
Minimalism is a lifestyle choice and a way of living day by day. It doesn't mean that you're dull and boring, or that things are empty and sterile—far from it. Minimalism offers a template and a way of finding freedom. If you enjoy bright hues and warm textures, you should make certain they are included in your interiors. With minimalism, your choices and decision-making will be considered and deliberate: it is about simplicity, balance and focus. And you will find you enjoy a better, more meaningful relationship with things.
Reference:
The Minimalists. (2017). What Is Minimalism? | The Minimalists. [online] Available at: http://www.theminimalists.com/minimalism/ [Accessed 7 Aug. 2017].
SaveSave
SaveSave
SaveSave