When remodeling or designing a bathroom, most of us try to incorporate a spa-like tranquil atmosphere. We want our bathrooms to be places of peace and relaxation and we should carry this feeling into the shower. When designing a walk-in shower don't forget to add in a shower seat. Shower seats are becoming increasingly popular and design experts everywhere agree that a walk-in shower is not complete without a seat.
The Purpose Behind the Shower Seat
Before we get to the beauty and the types of shower seats, what is the purpose of the shower seat? It's not just for design, shower seats actually have a purpose to them as well. Here is a list of purposes for a shower seat in a walk-in shower:
Footrest when shaving legs or applying scrubs
A place to sit—especially important as you age, or in the case of injuries
Extra space to place toiletries, shampoos etc.
Perfect for when you're having a steam shower and you want to sit and relax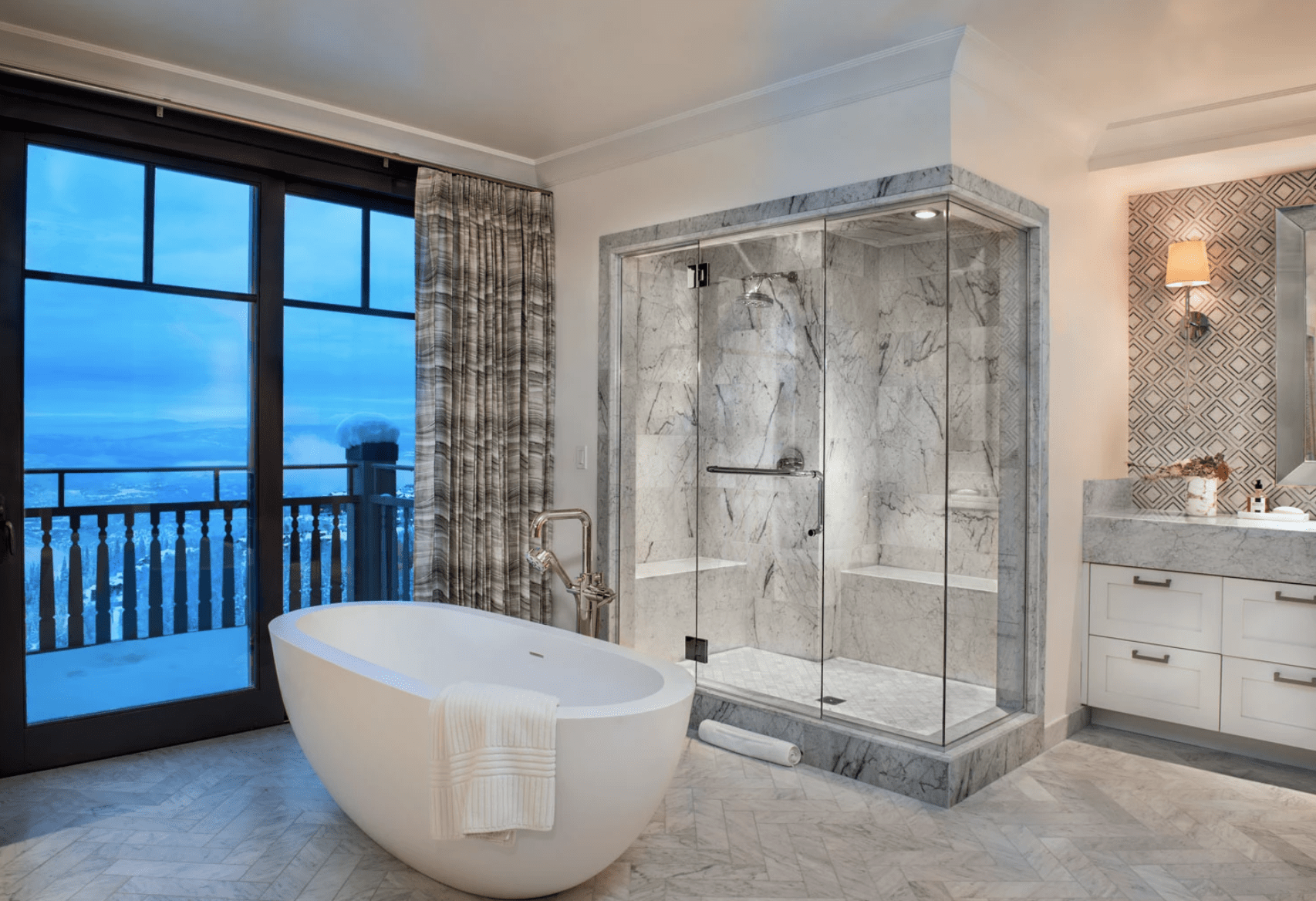 Types
Tiled In Bench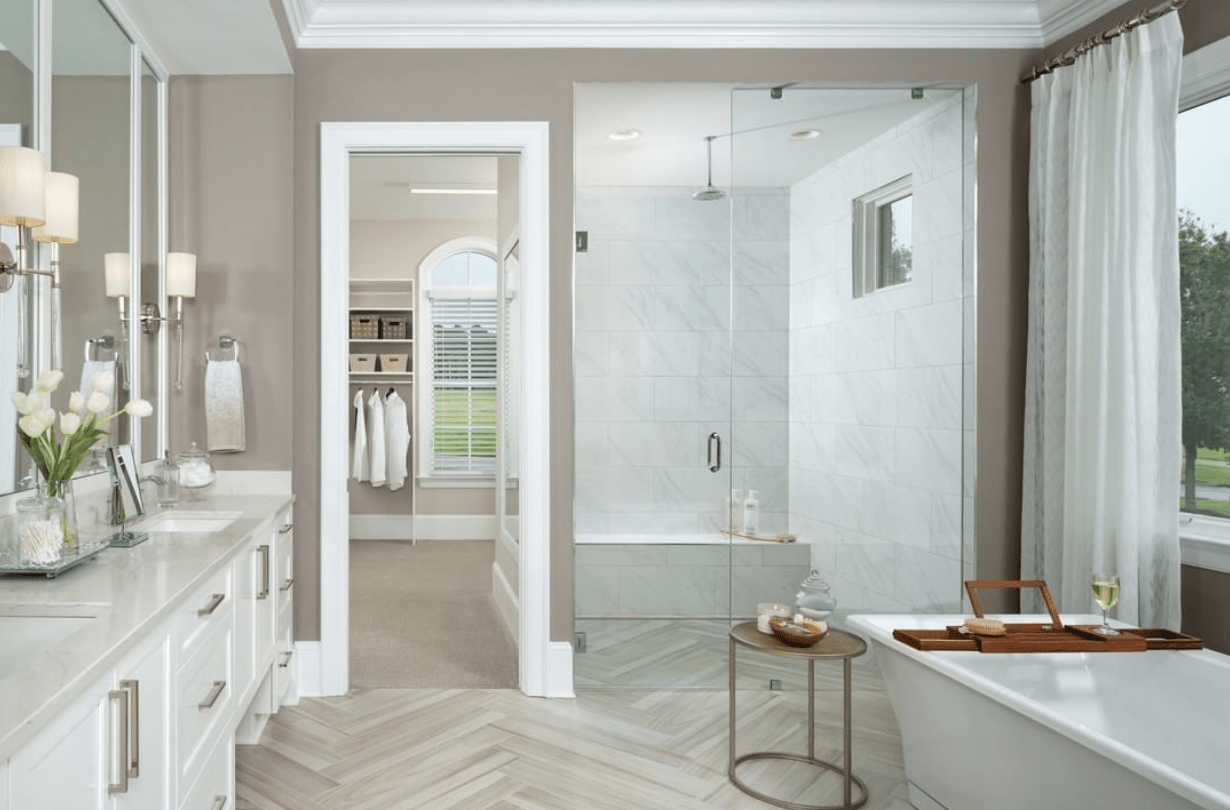 If you're after function and decor at the same time, a tiled-in bench seat is among the most common types of shower seating. Tiling a fixated bench allows you to have your bench blend in with your shower walls if you use the same tiles or you can have fun with this and choose a complementary yet different tile from the walls of your shower.
Molded Shower Seat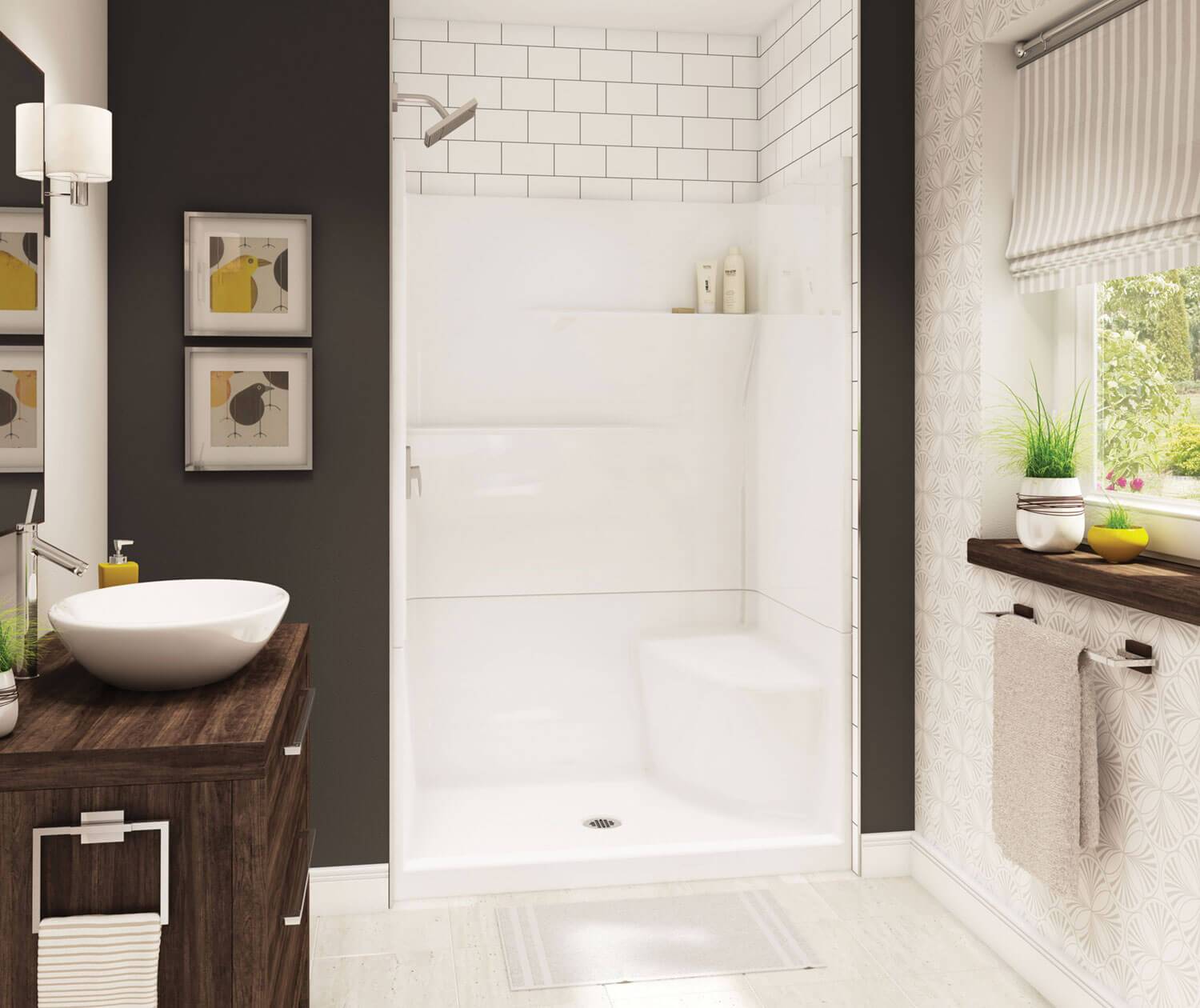 If your walk-in shower has a surround, you can choose a style that has a seat molded right into the fiberglass. This is a popular choice for people that plan to age with their home. Most of these styles consider function and safety as a key priority over decor and design, but you can still find some really nice shower surrounds.
Removable Seating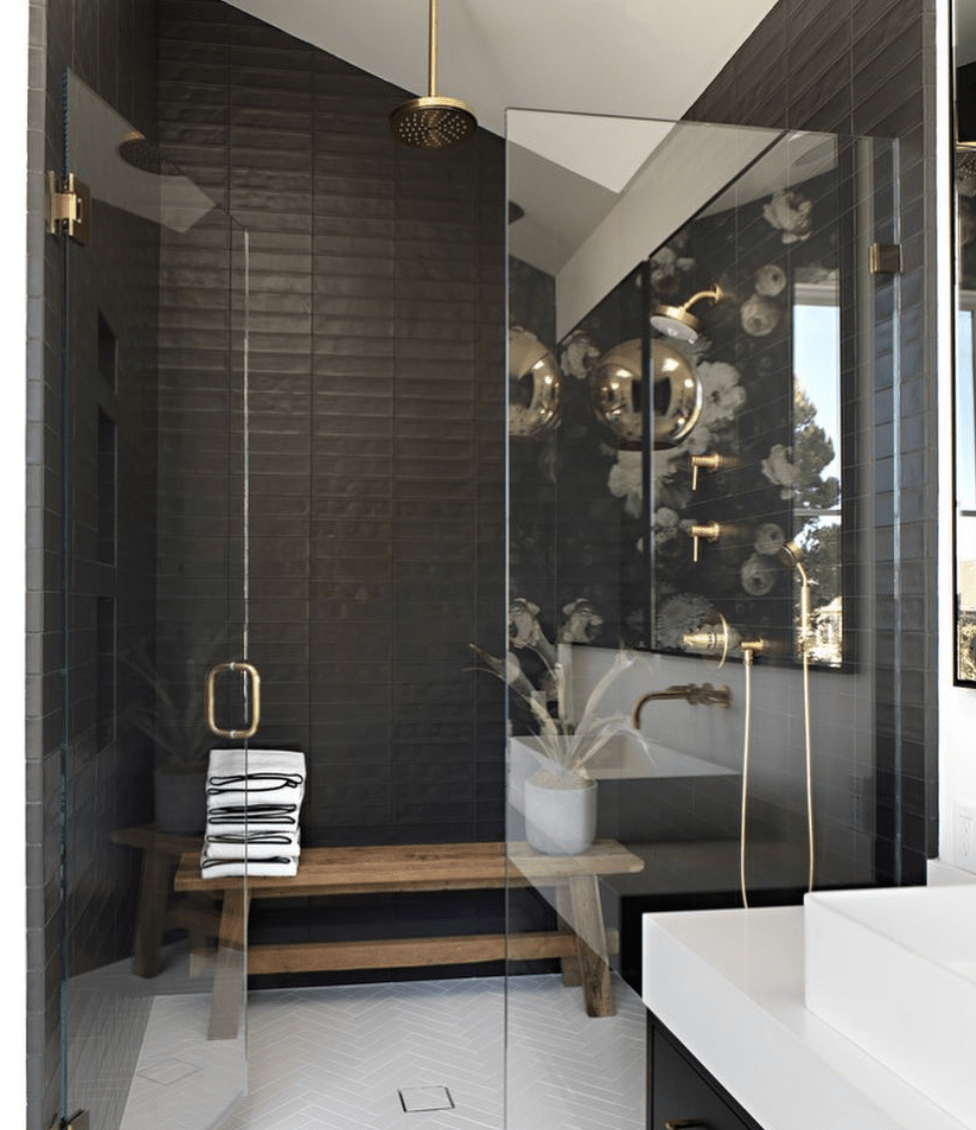 A non-permanent option is always a nice touch. You're not committing to anything and as styles change you can change up your seating to suit what's on trend. Wood shower seats are on trend, but be careful with what type of wood seating you place in your shower. You will want to make sure you go with teak wood that can withstand the water. Of course, there are also plastic or resin stools that will withstand the moisture a shower creates.
Fold-Up Seating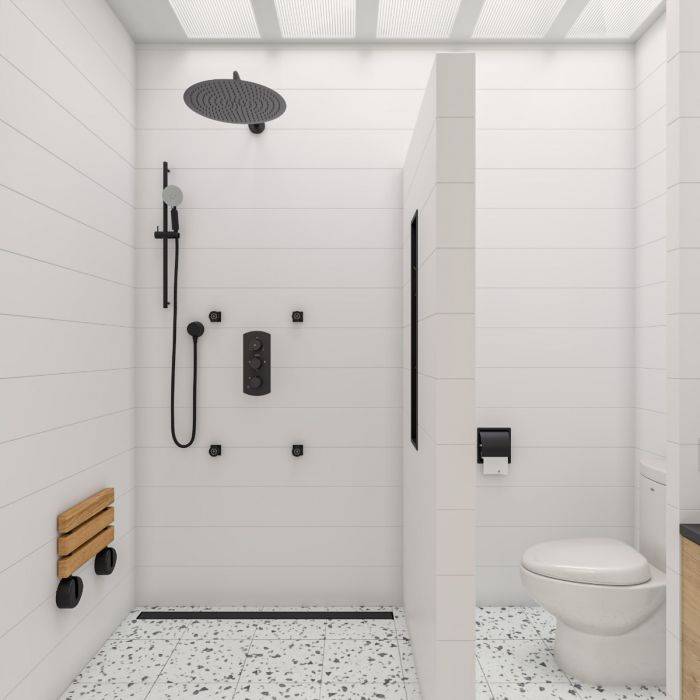 Fold-up seats are great for walk-in showers that are a little tight on space. Many of these styles can be attached to the shower wall and folded up, out of the way when needed. They also keep the underneath space open so that you can place items on the shower floor underneath.
Floating Seats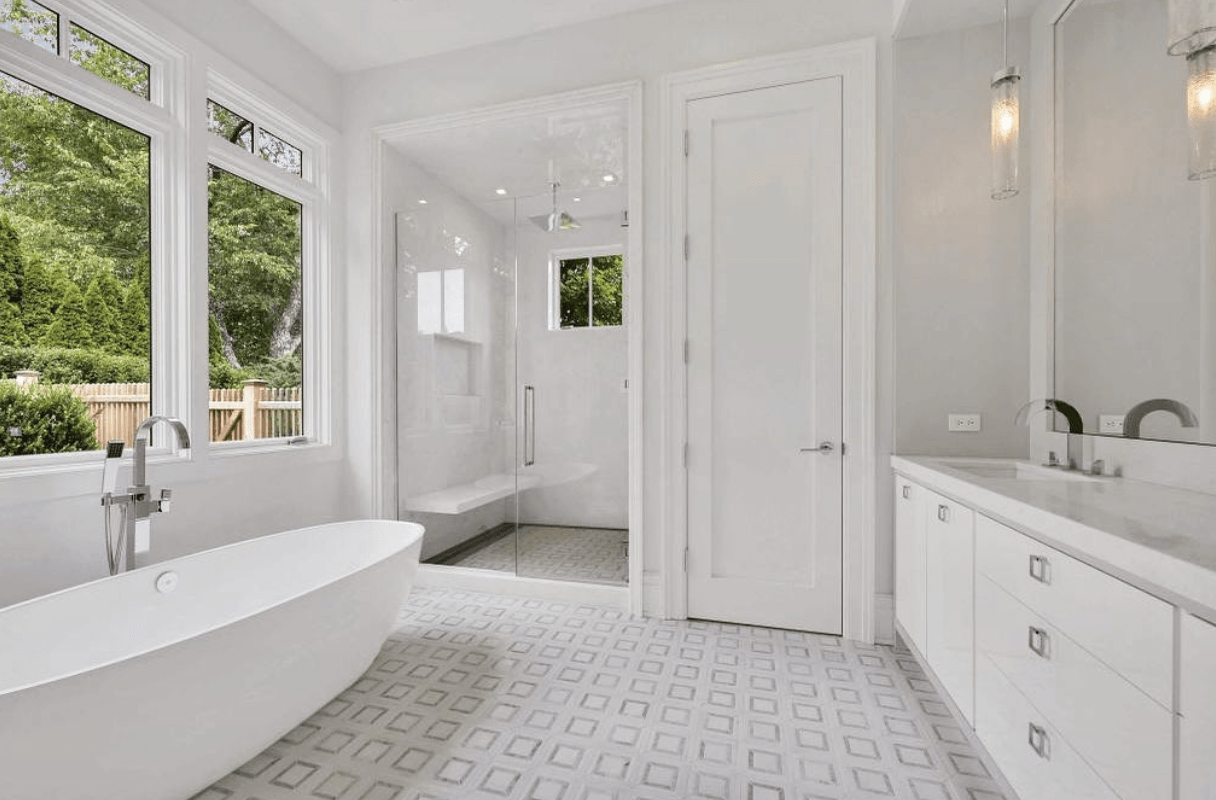 If you're after a minimalistic style, floating seats may be your choice. Floating seats are fixated in tiled walk in showers and usually made of a thick slab of marble or bamboo wood. Like the fold-up seat, floating seats also leave room underneath to store your toiletries.
Corner Shower Seat
Corner shower seats are great for walk in showers that are on the smaller side. These seats are built right into the tile work and are usually made of marble slabs cut to fit or can be made of fibreglass. They also, like all the other shower bench types are an extra place to put shampoo or make a perfect leg rest for shaving your legs.
Placement
Height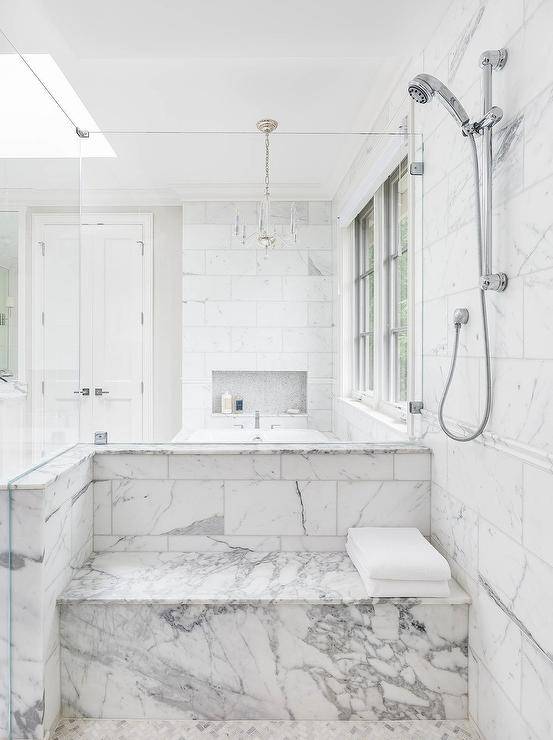 For a natural and comfortable position, most shower benches are placed between 17-20 inches in height. This is most natural and comfortable for sitting. Considerations on who lives in the home and how tall they are should not be overlooked, though. A general rule of thumb is that the shower bench shouldn't be higher than the back of the knees.
Location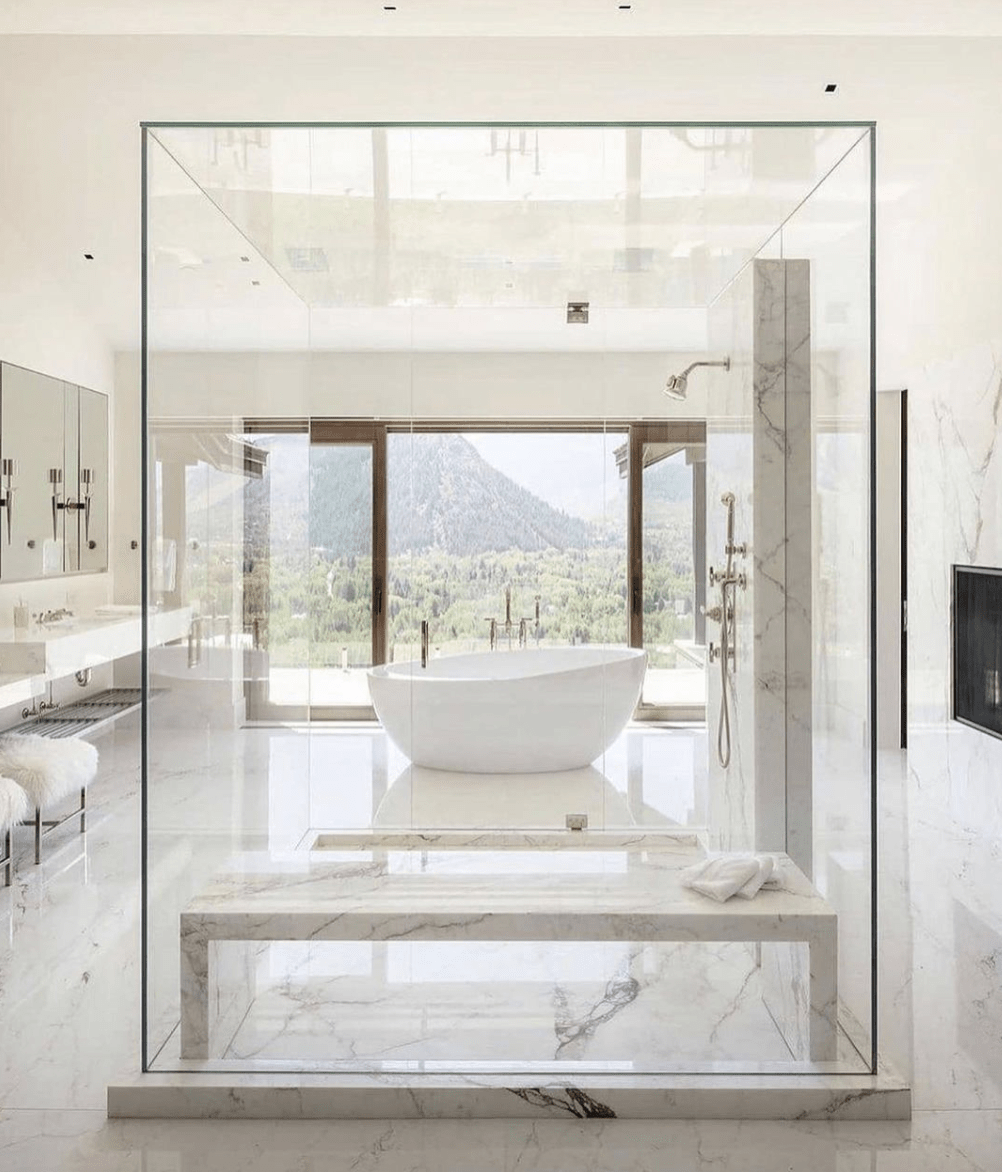 As for the exact location within the shower, depending on who you ask, you may always get a different answer. The exact location would also depend on the size of the shower and what purpose you have for the bench. If you like to have a lot of steam showers and just want to sit and relax, you wouldn't want the bench directly under or too close to the shower head. When considering things like shaving and the use of scrubs, you would want your bench close enough to the shower head to be able to rinse off.
Windows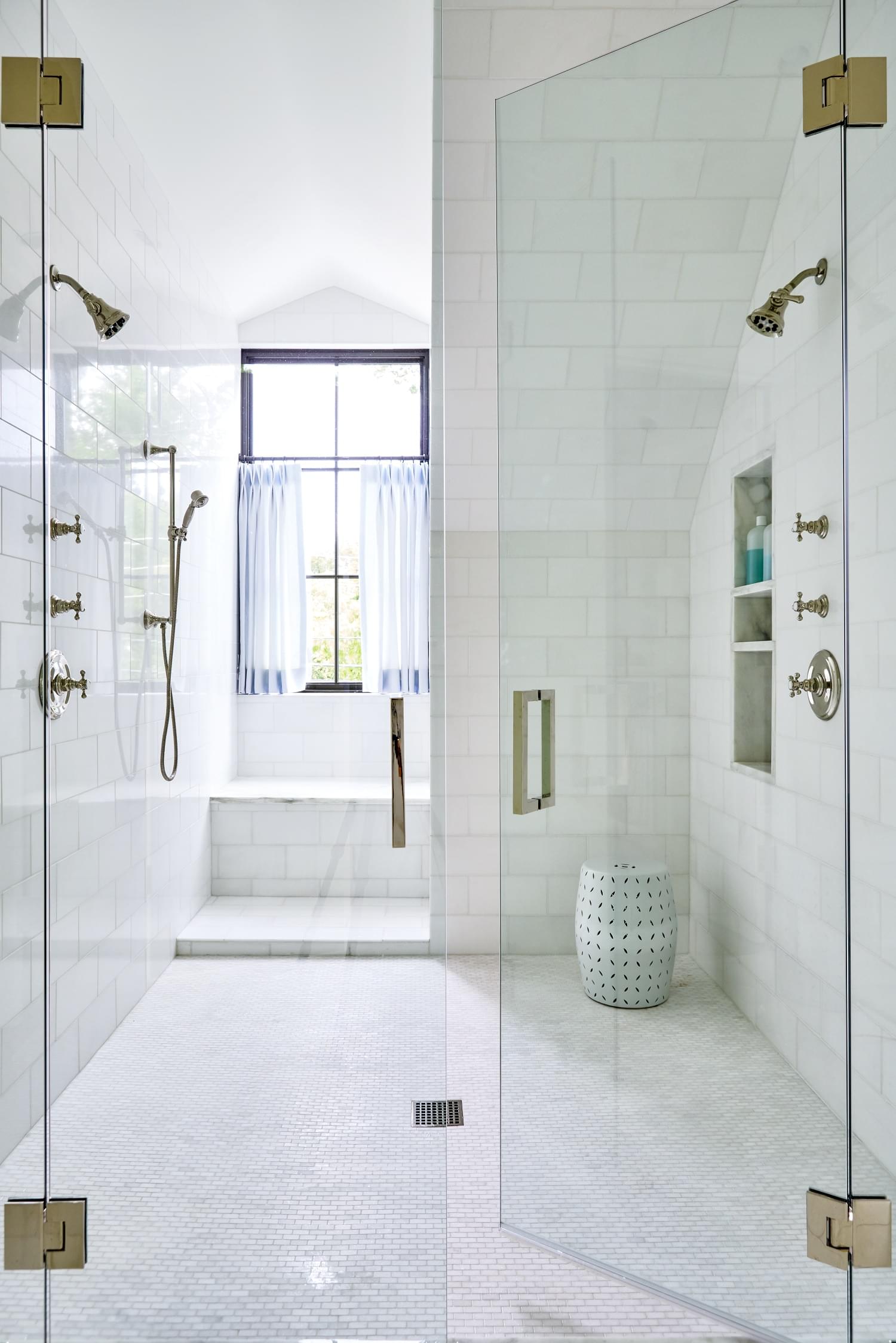 Don't fret if you have a window in the way. Incorporating a window into your walk-in shower can actually provide a beautiful scene for serenity and brightness. Add in a shower bench under a window and enjoy the natural light that will pour into your shower.