When it comes to picking a color scheme for your bedroom, the options are indeed endless. Unlike in the case of the kitchen and the living room, the color scheme you choose for the bedroom must be a delicate balance between the invigorating and the relaxing. It is also the perfect place to express your true design style in an uninhibited fashion. While the chic black and white color palette is most popular with bathrooms, it is also a great choice for the modern bedroom. With neutral colors largely dominating the contemporary color scheme, a black and white bedroom looks both stylish and trendy.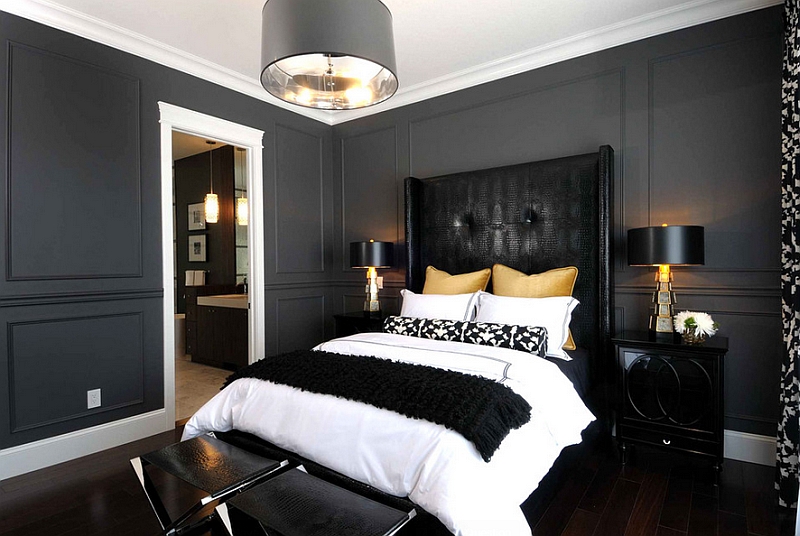 But it is not just the style factor that lures in many homeowners to go with this iconic and timeless look. One of the great conveniences of having a backdrop in black and white is the ease with which you can switch between accent colors. From ravishing reds to bright yellows and daring hot pinks, you open up a whole world of choices for yourself. Versatile and dramatic, the black and white bedroom selflessly lets the accent decor and fabric steal the show!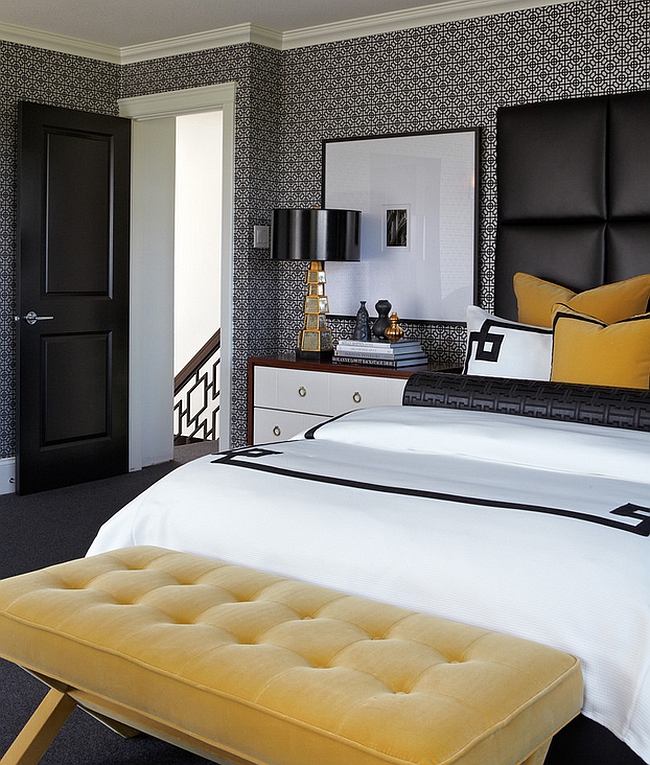 by Atmosphere Interior Design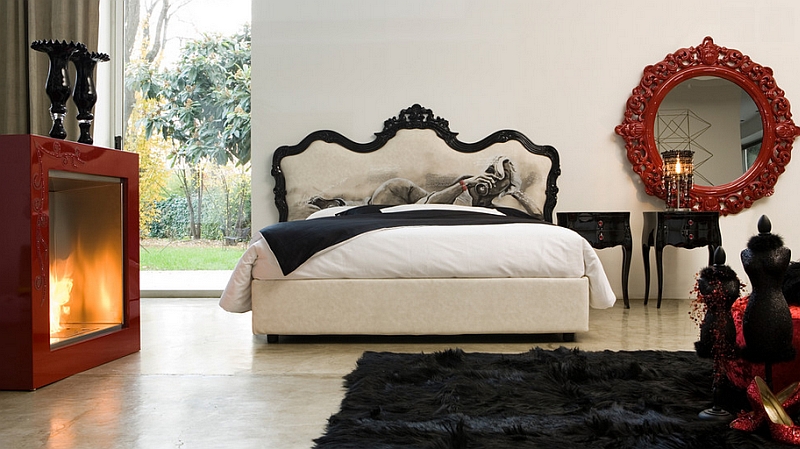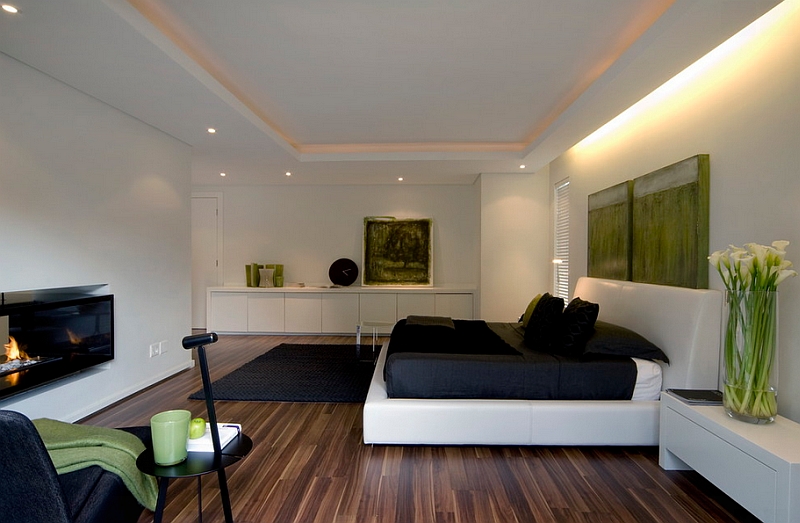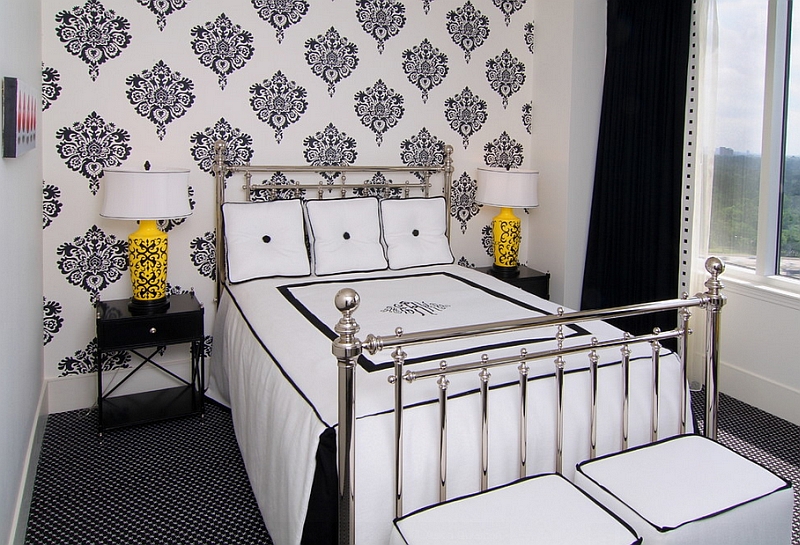 by Montgomery Roth Architecture & Interior Design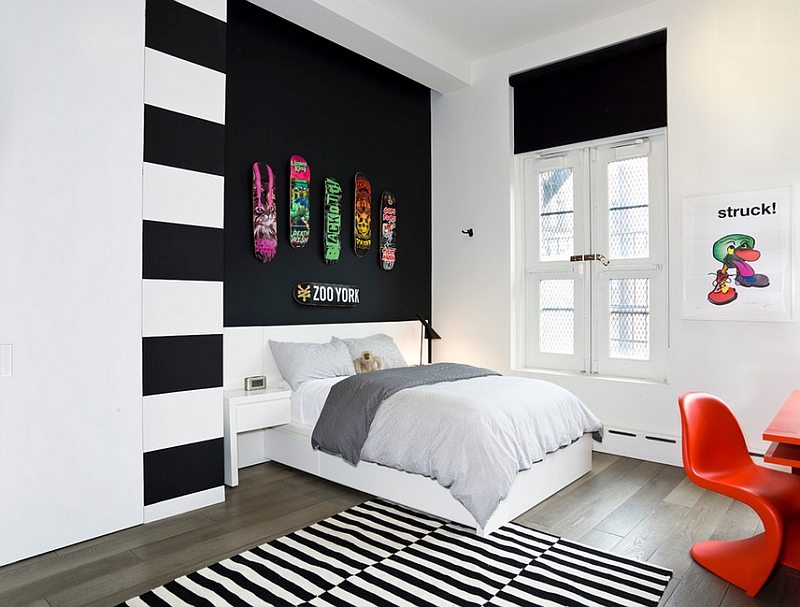 by GRADE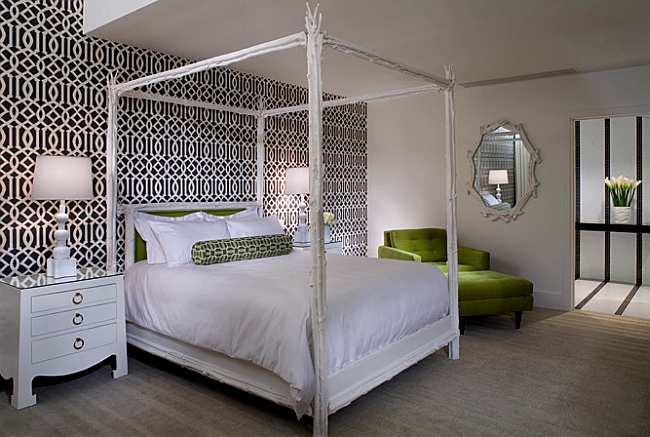 by NB Design Group
The Classic Black, White and Red
Red is a color of passion, romance and energy. Adding accents of this fiery hue helps turn your bedroom into a far more energetic and engaging space. Any backdrop that is neutral in nature lets your accent colors shine through in an unhindered fashion. As a rule, the greater number of colors you use, the less the impact of accent shades. By sticking to a fairly simple black and white color scheme, you give the best possible chance for your scorching red accents to make a lasting visual impact.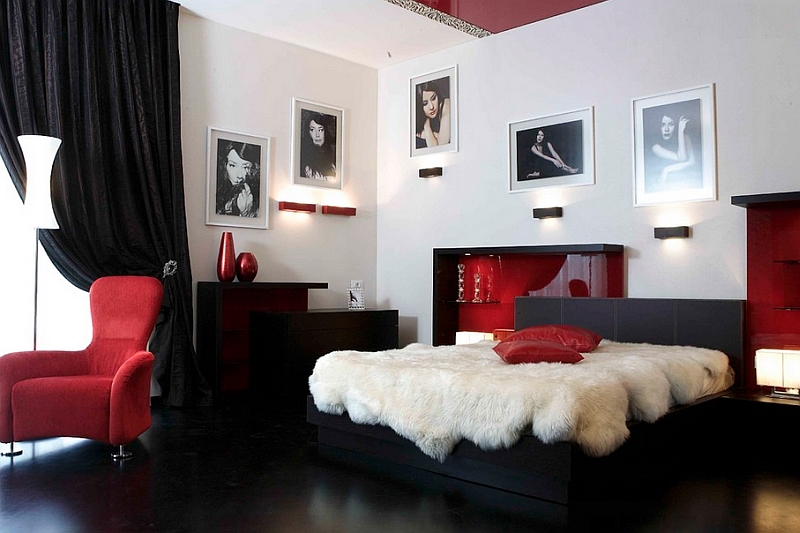 by Arthouse Baku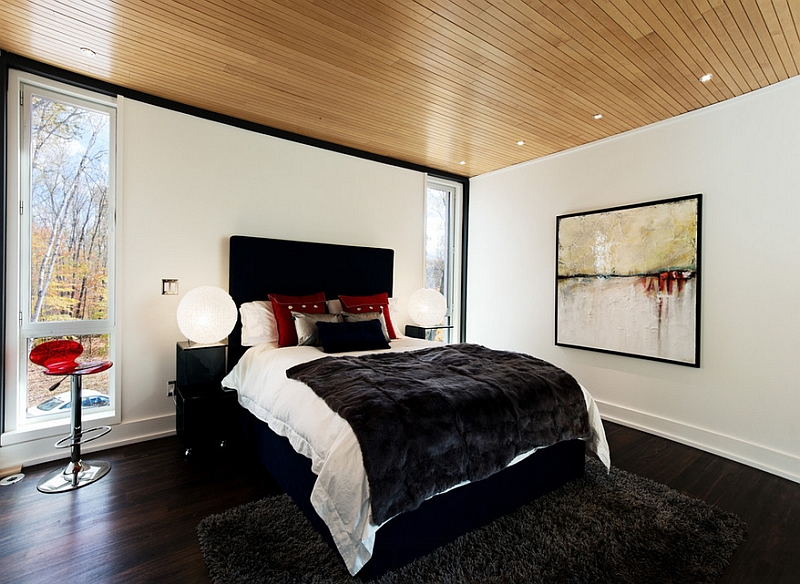 by David Giral Photography
Moreover, red, black and white is a classic color scheme that works with themes that range from the contemporary to the Asian! At times, you can cut back on the black and use red in abundance to create an entirely different atmosphere. This can be done by simply swapping out a few black lampshades and accent pillows with selections in red. But if you do wish to keep your bedroom predominantly black and white, then an overdose of red is not advisable.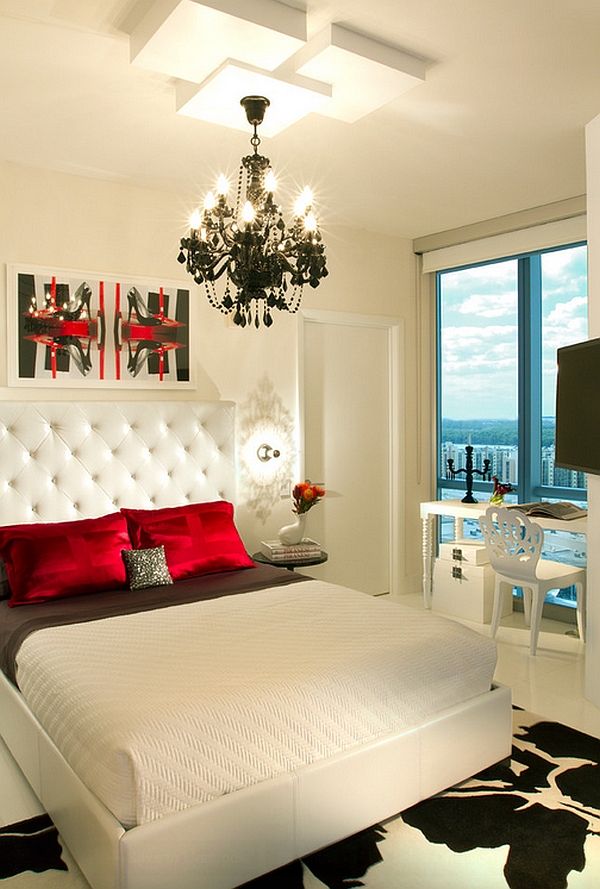 by Britto Charette – Interior Designers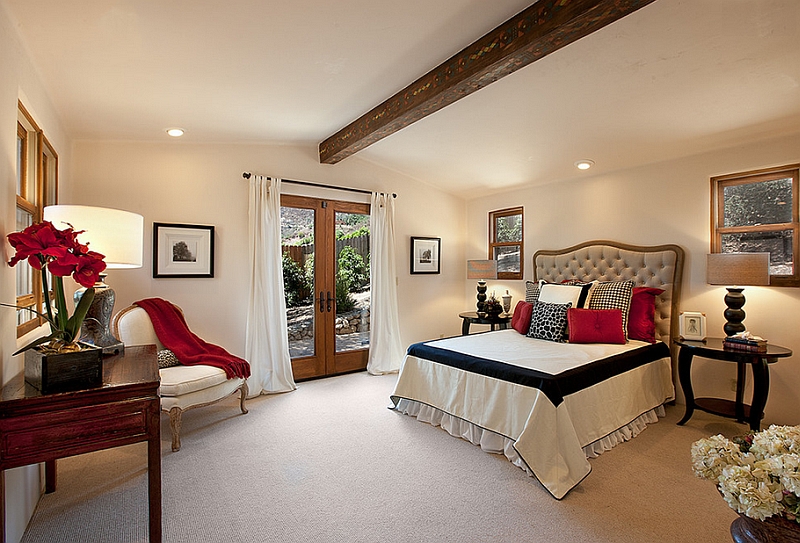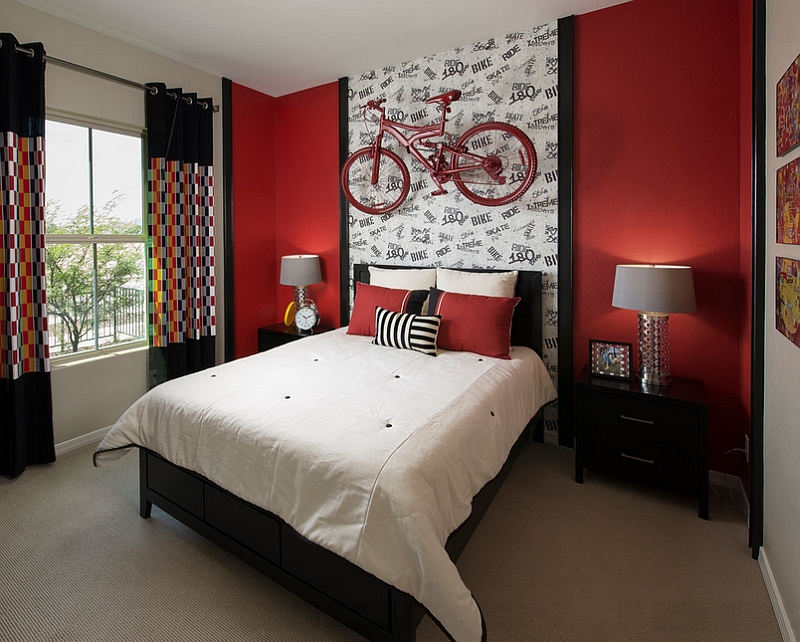 by Meritage Homes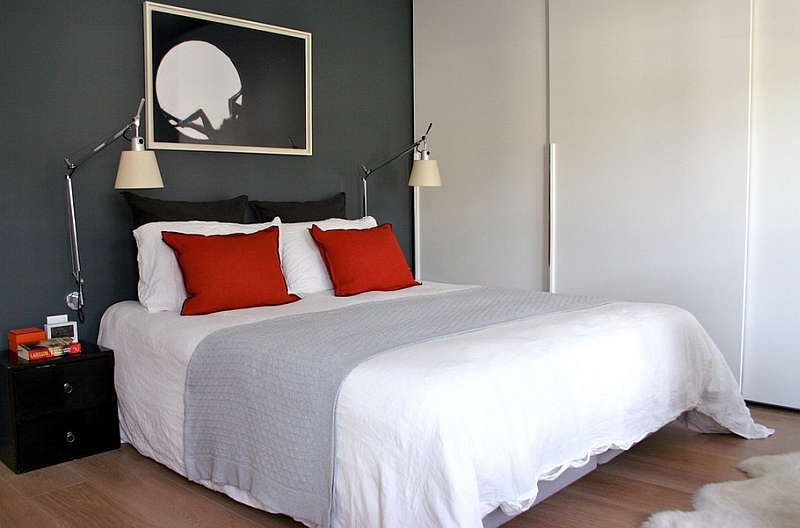 by Into interior design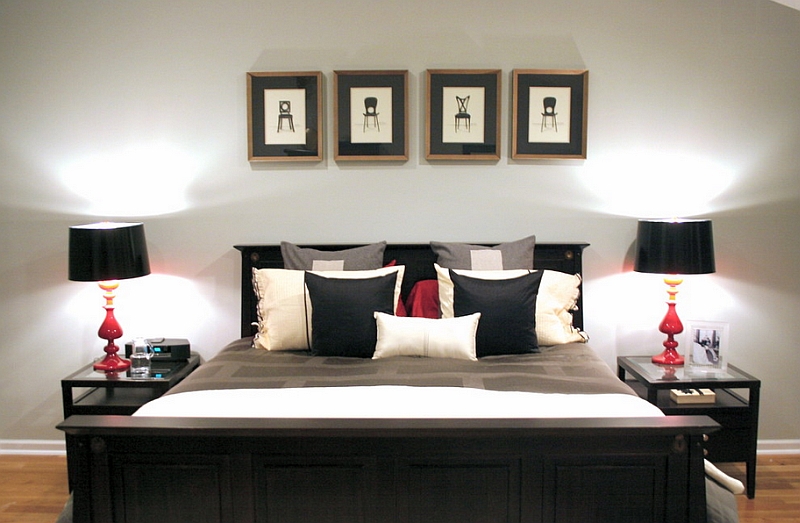 by Busybee Design
A Hint of Spring Freshness
Spring has truly arrived, and it is time once again to drop those dreary winter whites and embrace the colorful zest of the season. Lemon yellows, gorgeous greens and the many shades of blue are the perfect way to celebrate spring goodness. A black and white bedroom gives you the perfect canvas on which you can experiment with a variety of these audacious hues. In case you want to redecorate for both spring and summer, then a few accent pillows, vases and lampshades in refreshing aqua or turquoise are a great choice.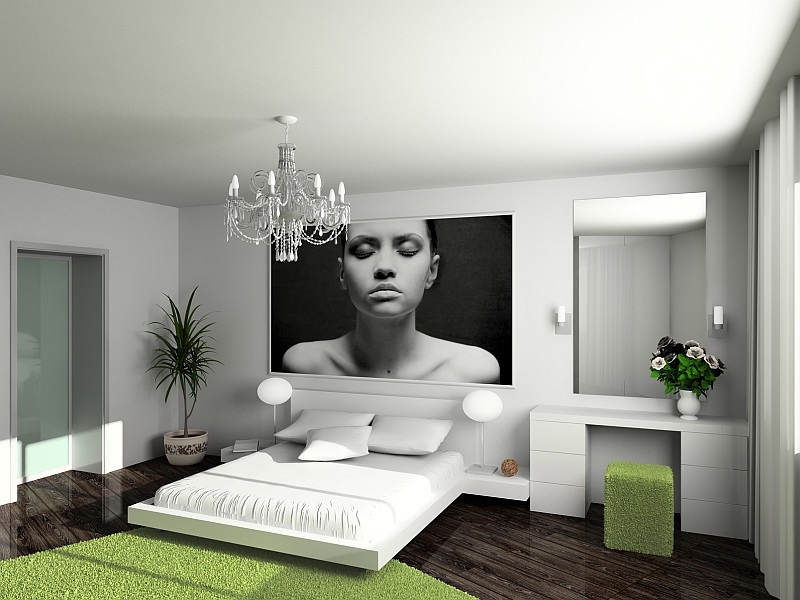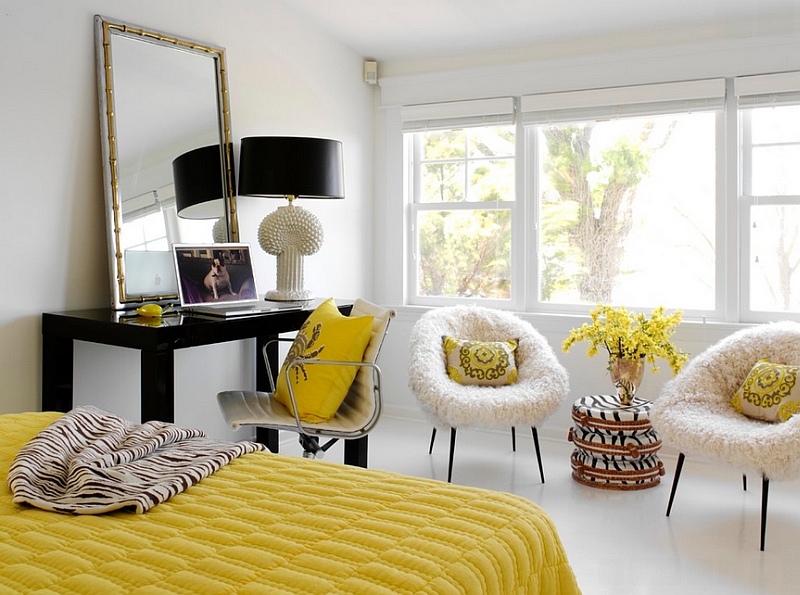 by Tara Seawright
One of the best ways to add some color to your black and white bedroom is by allowing nature to take over visually. A large glass window or glass door not only offers unabated views of the rich, multicolored flora outside, but also lets them become a part of your bedroom. This way, nature takes over as your personal designer by adding diverse and ever-changing hues, each day of the year!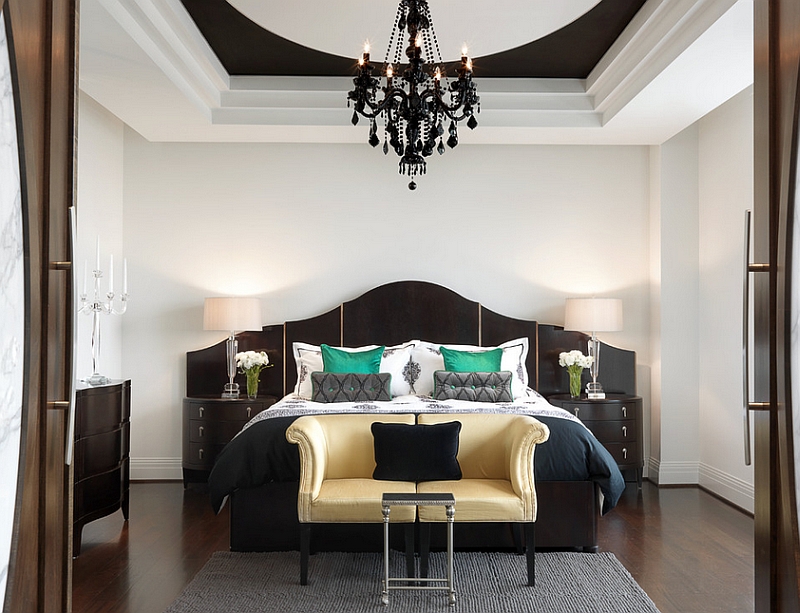 by Specht Harpman Architects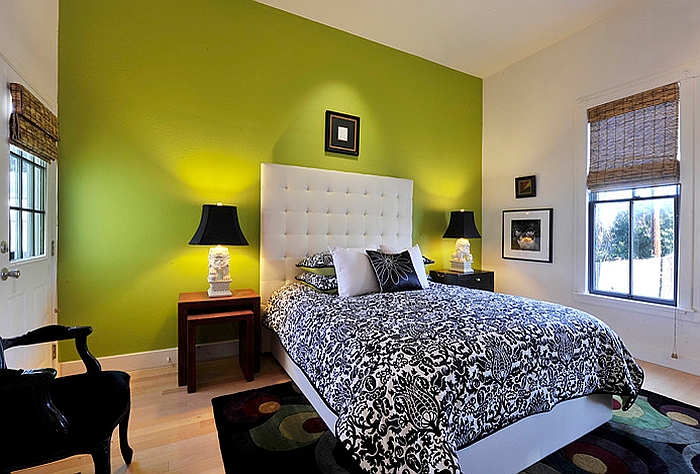 by Panache Interiors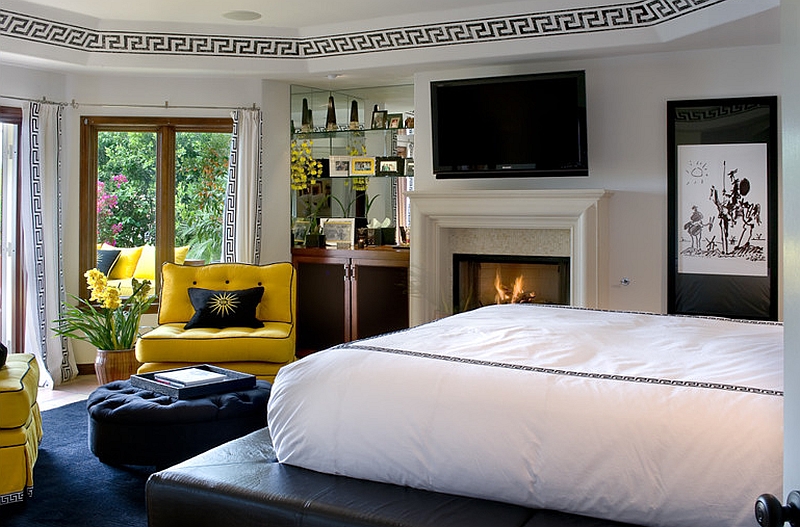 by Tracy Murdock Allied
Play with Styles, Hues and Intensity!
When we talk about black and white bedrooms, most readers tend to limit themselves strictly to these two colors. But that need not always be the case, as there are plenty of other colors in both dark and light shades that can create a similar monochromatic effect. Grey is one of the hottest new neutrals, and when used correctly, it can create the visual effect of a black and white bedroom. Darker shades of grey coupled with the right lighting can substitute for the traditional black. You can even tone down one of the two colors to craft a bedroom that is more to your liking.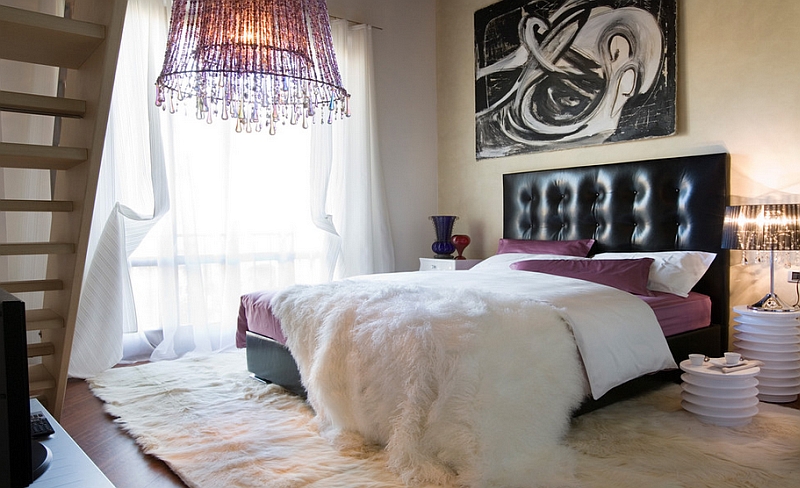 by Imagine Living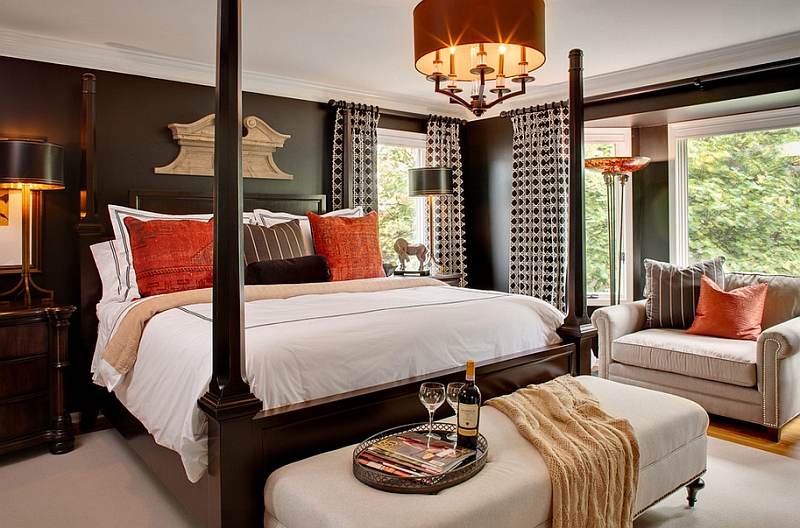 by Chad Jackson Photo
Plush purples and whimsical oranges also tend to be wonderful accent additions that breathe life into the neutral bedroom. So, next time you are stuck with a color scheme or have trouble switching between trendy shades too often, give the good old black and white palette a shot. It makes your life a lot easier and definitely far more glamorous!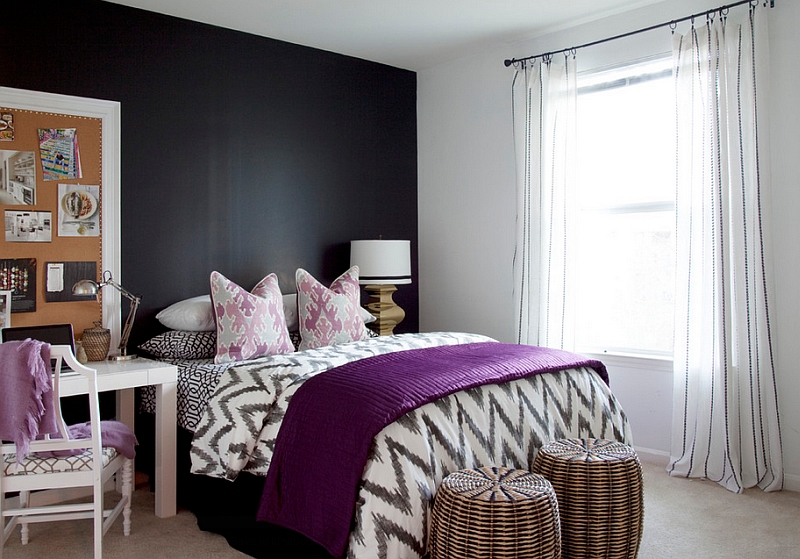 by Dayka Robinson Designs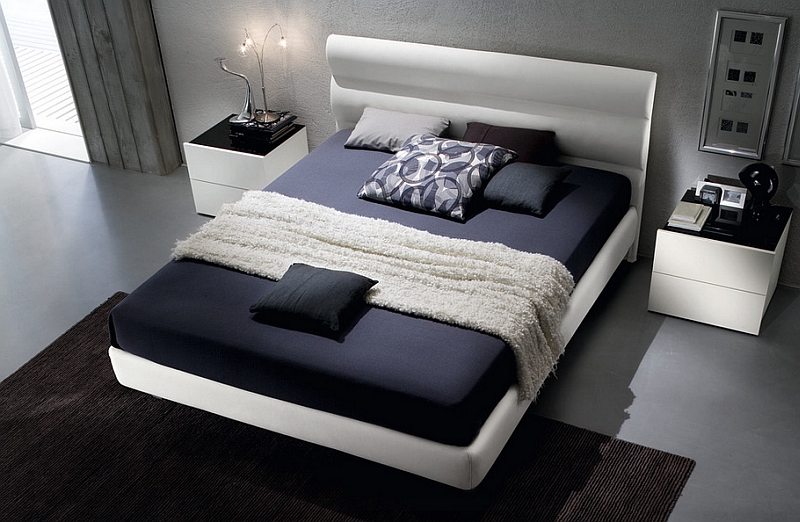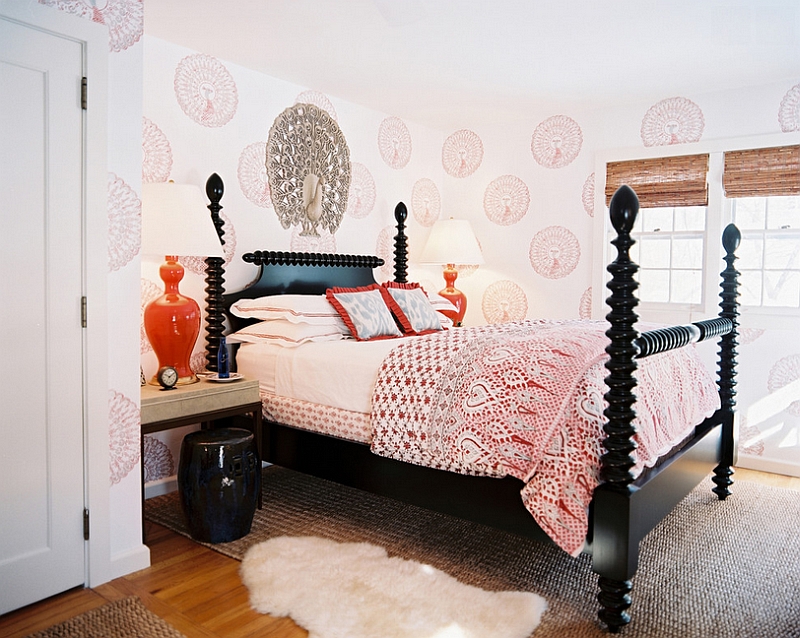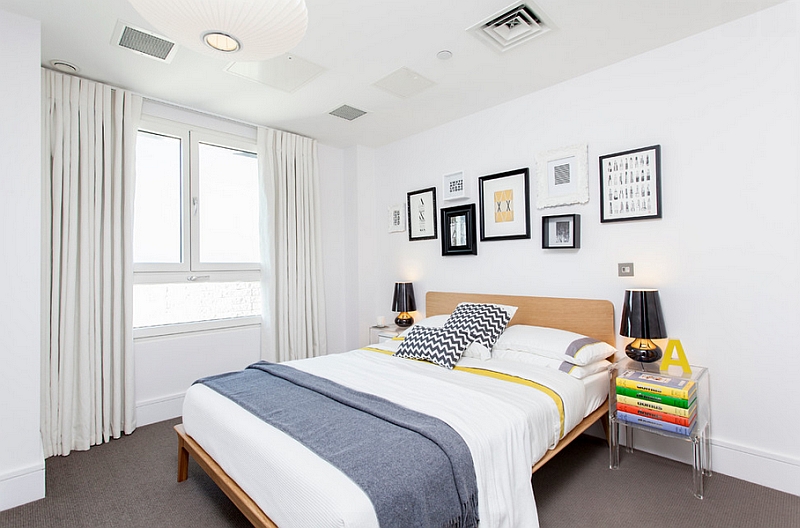 by Chris Snook