What do you get when you combine a versatile, trendy neutral hue with a refreshing, bright color that steals the show? Surely a space that exudes refinement along with plenty of oomph! Gray has been topping the 'popular neutrals' chart for what seems like forever now, and yellow brings energy and joyful exuberance to almost any space it adorns. Bring these two together in the bedroom, and you have a personal retreat that is both exciting and relaxing at the same time.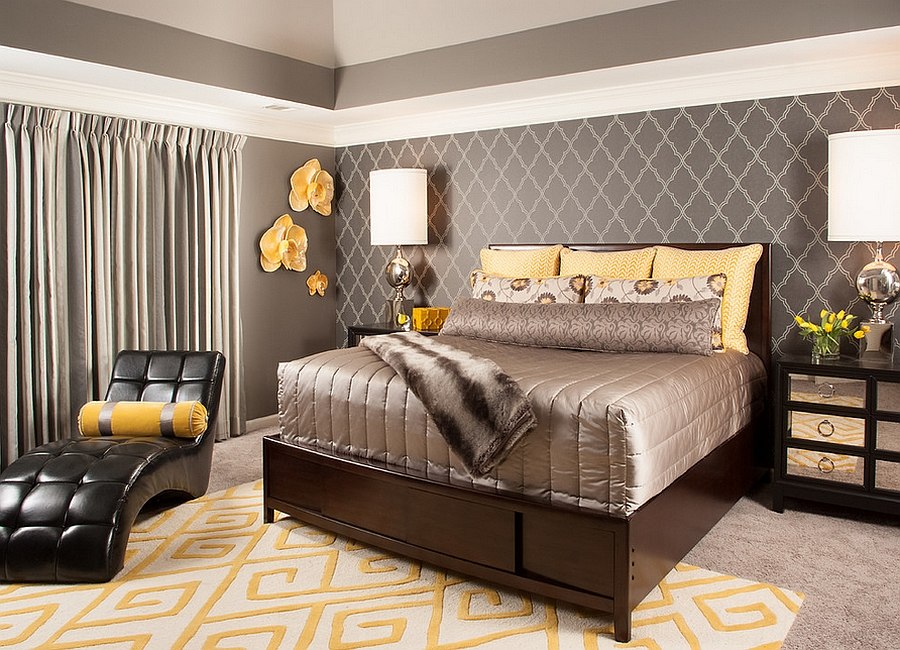 While gray is indeed a classy, trendy hue, it does look dull and lifeless when used on its own in the bedroom. In fact, experts suggest that a touch of a bright, invigorating shade is almost a must in bedrooms to keep away both boredom and depression. Doing precisely this is energizing yellow. And today, we take a look at 25 of the very best bedrooms draped in gray and yellow!
Play with the Shades of Gray
We do love the many shades of gray and the adaptability that the color has when it comes to being used as a predominant neutral in the bedroom. By simply picking a darker gray, you can easily give the room a more serious, sophisticated look. On the other end of the spectrum are the lighter smoky gray shades that can be used more extensively in the room without any hassle. Explore these many engaging shades before you really pick the right gray for your bedroom. Those trying to achieve a cheerful, Scandinavian style in the bedroom should prefer shades closer to white with restrained pops of red.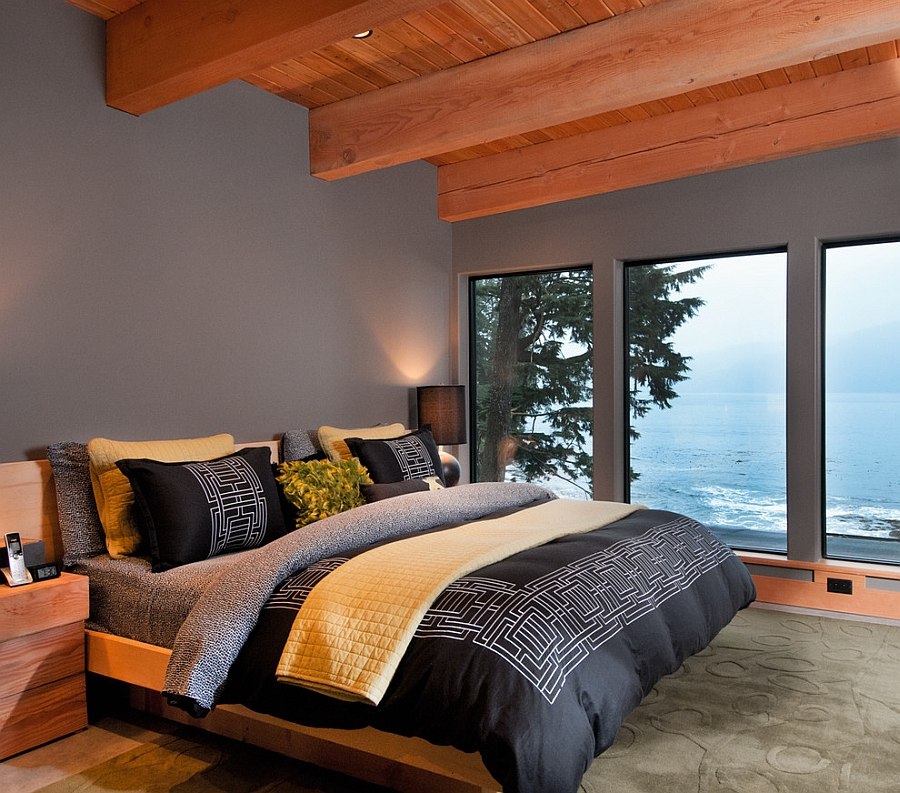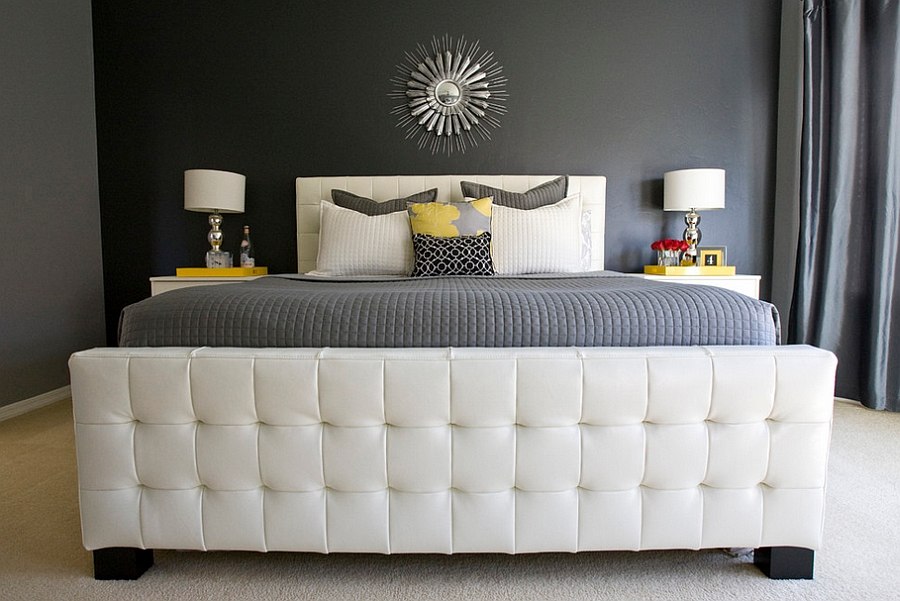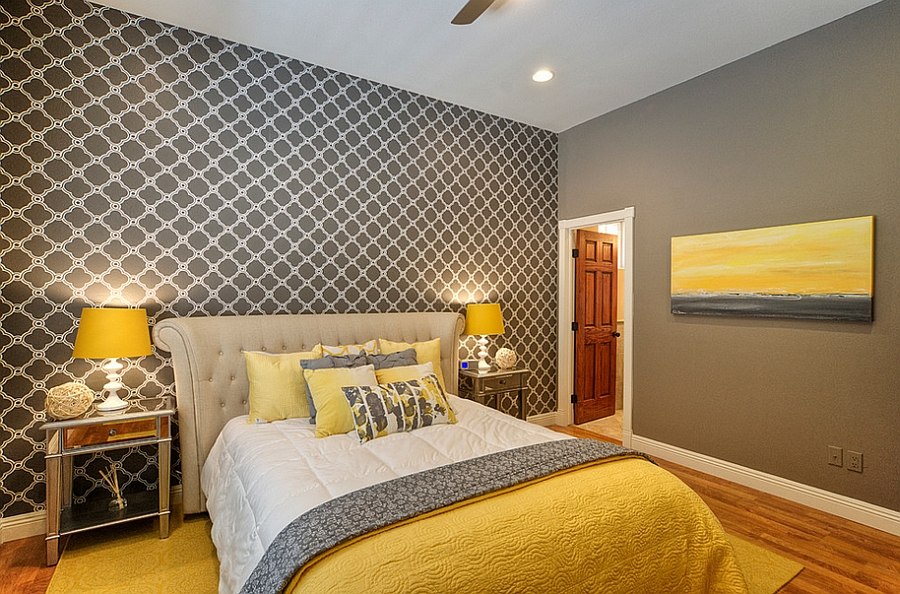 But having a small bedroom does not mean you use only gentle shades of gray. Make the confined room darker with a color like Evening Hush and use the yellow additions to achieve a glamorous, Hollywood Regency-inspired look. A chic mirror or two and a plush tufted headboard further add to the aura of opulence in the room.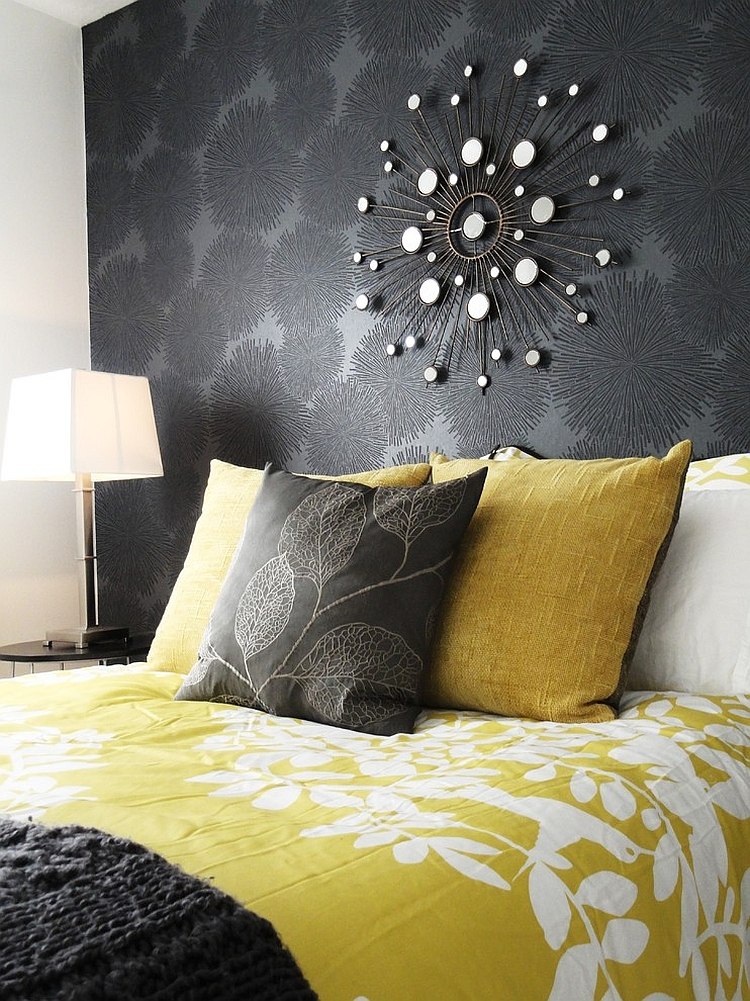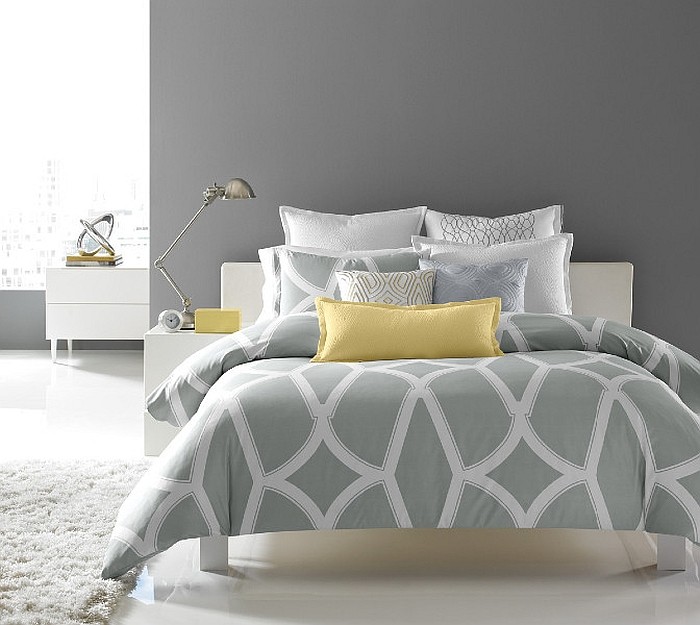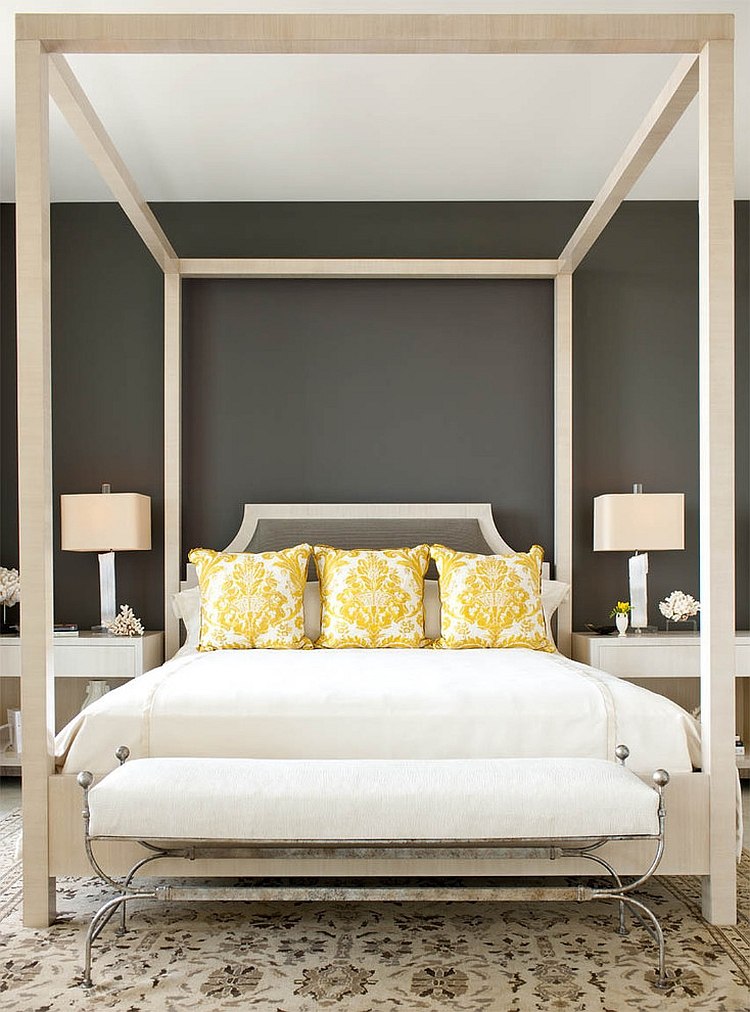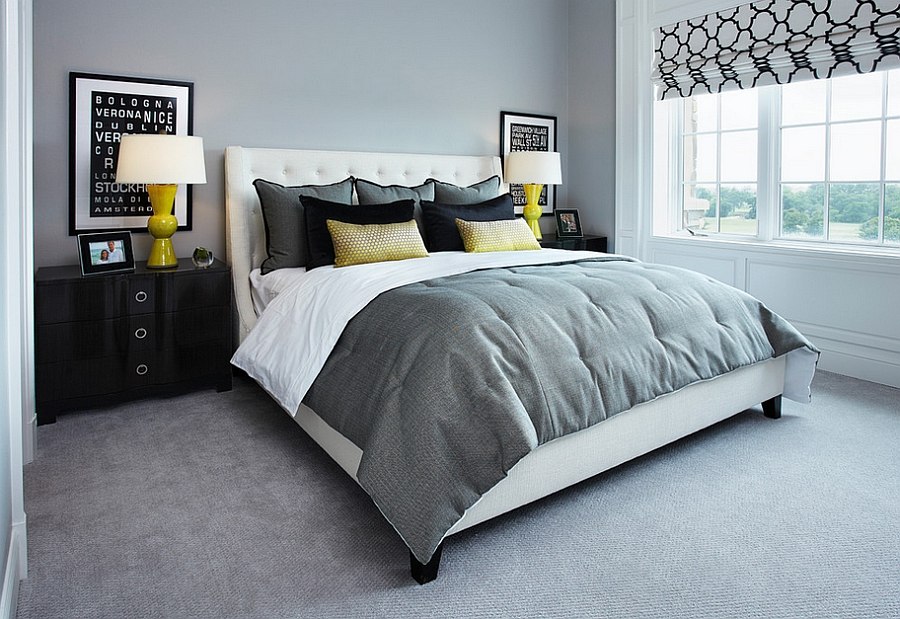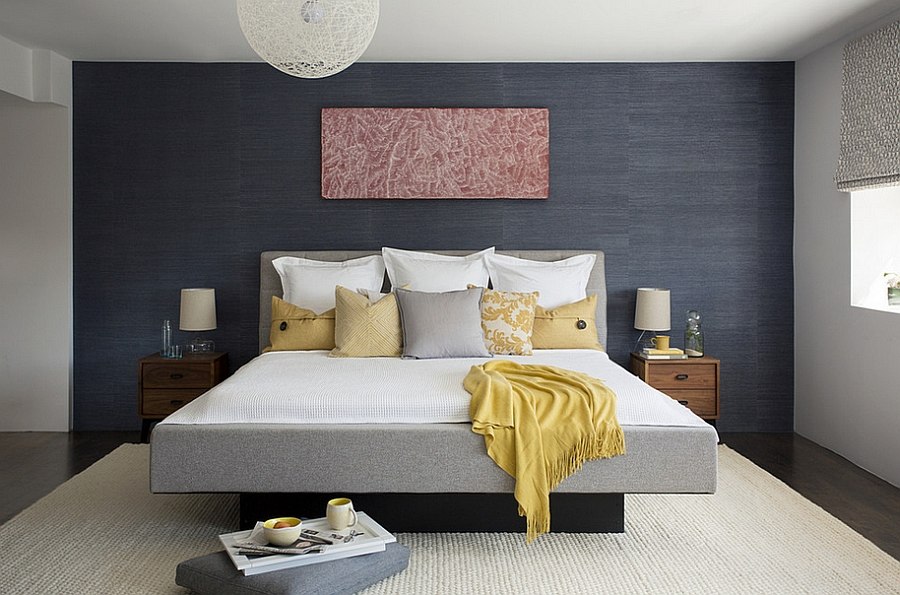 Draped in Elegance
One of the most underrated elements when it comes to bedroom decorating is the use of drapes and window blinds. Drapes enhance the aesthetics of the room, soften the visual and add a luxurious vibe. While this is pretty obvious, the moment you take a look at any of the bedrooms below, what many homeowners miss is the insulation that drapes provide. Gorgeous drapes in gray and yellow will not only give the bedroom a cozier ambiance this winter, but will also efficiently keep out the cold. Cutting down on energy bills and offering adequate privacy, drapes are an easy way to accentuate the yellow-gray combination in the bedroom.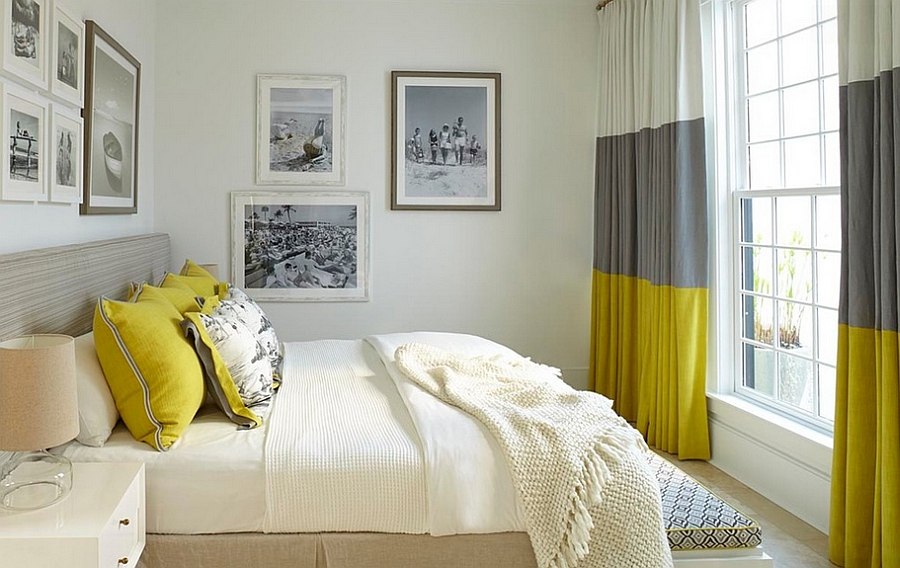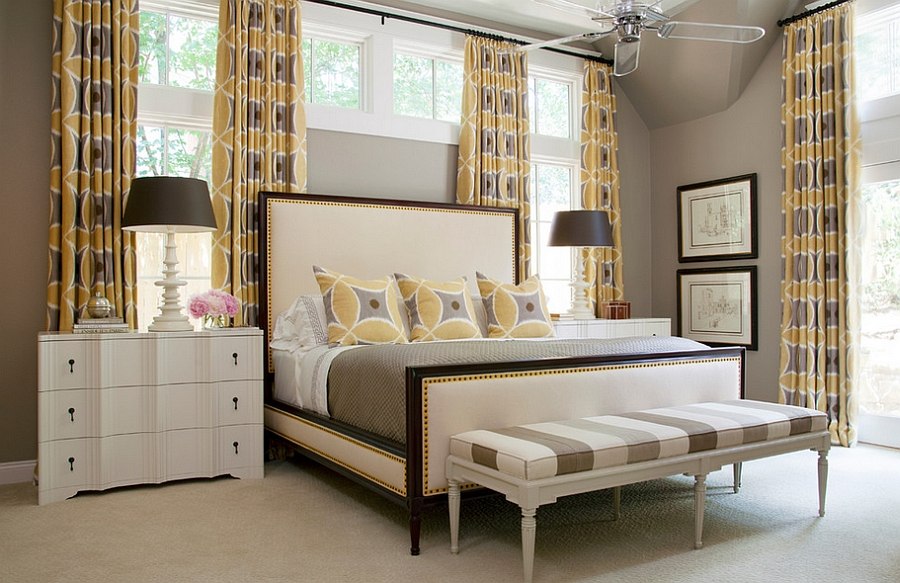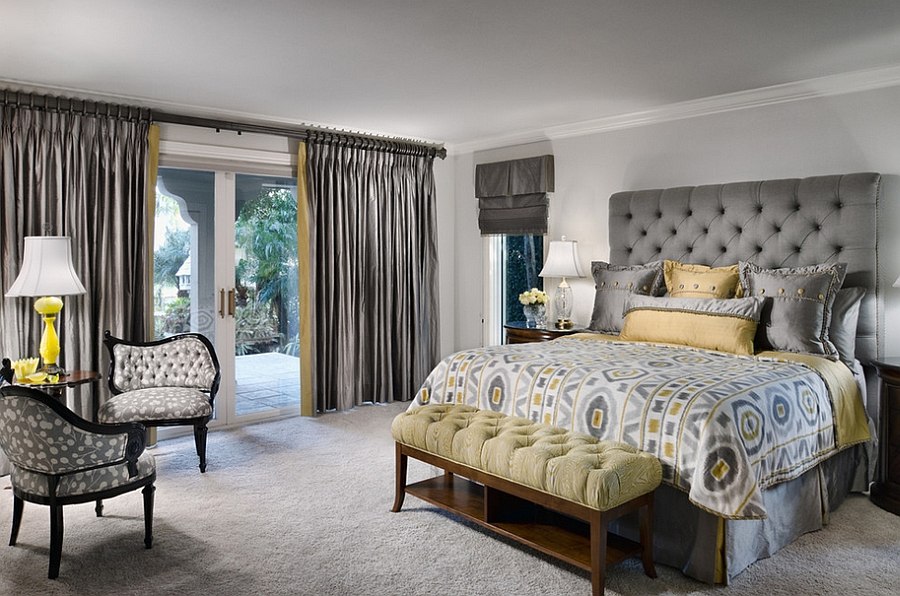 Think beyond the plain gray drapes this season and opt for curtains with bold geometric prints inspired by Midcentury modern trends. Iconic patterns like the David Hicks hexagon in snazzy yellow obviously are a timeless hit that will serve you well for years to come. A plush matching rug with an equally alluring print in yellow will complete the look.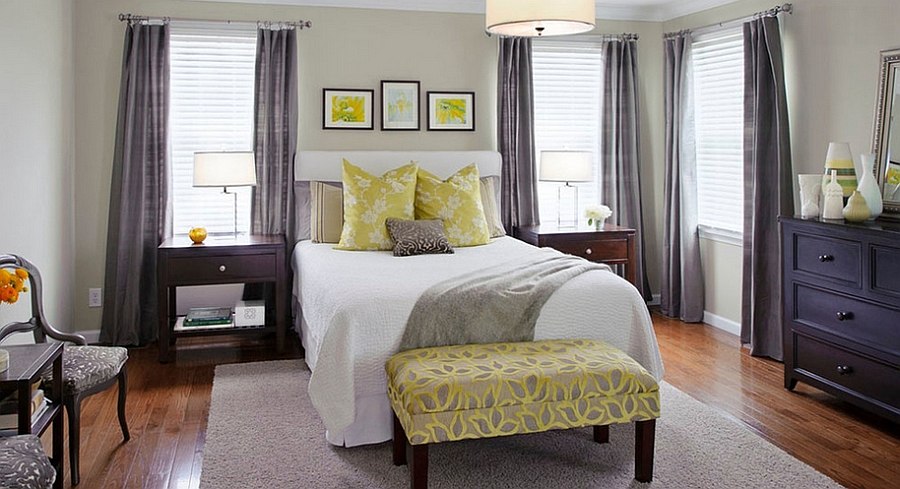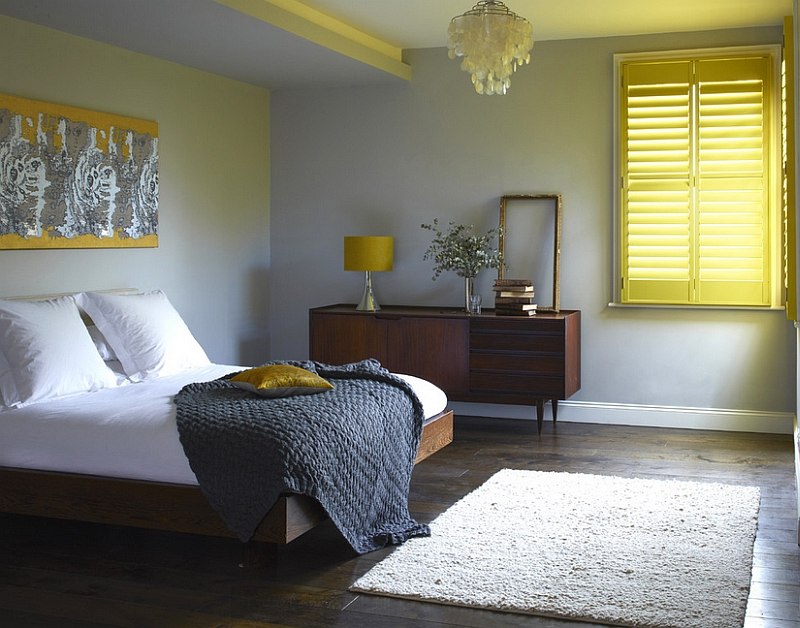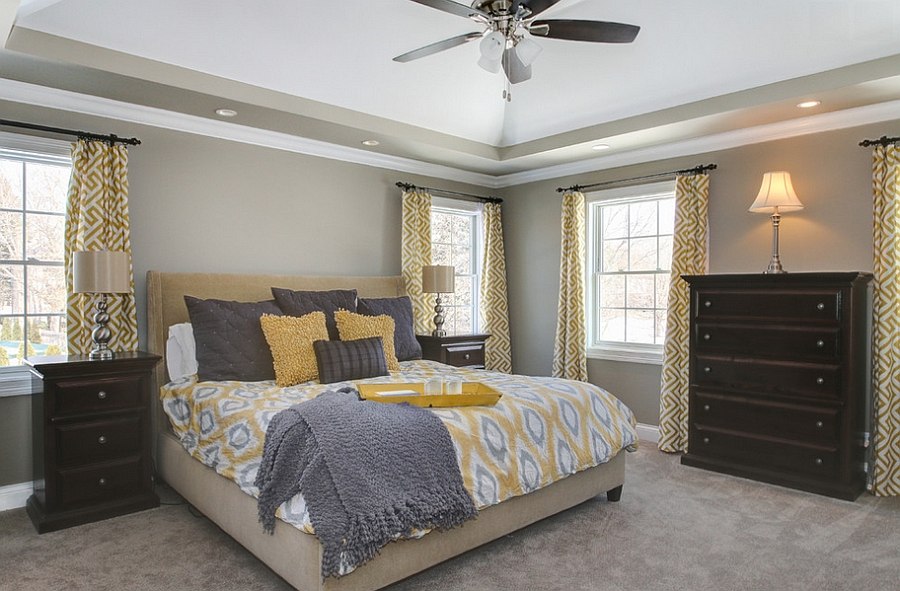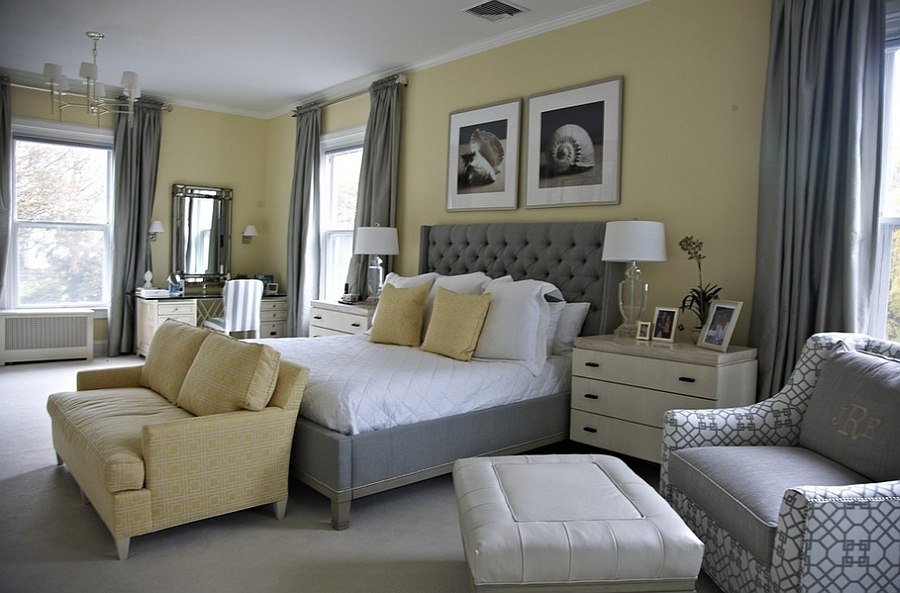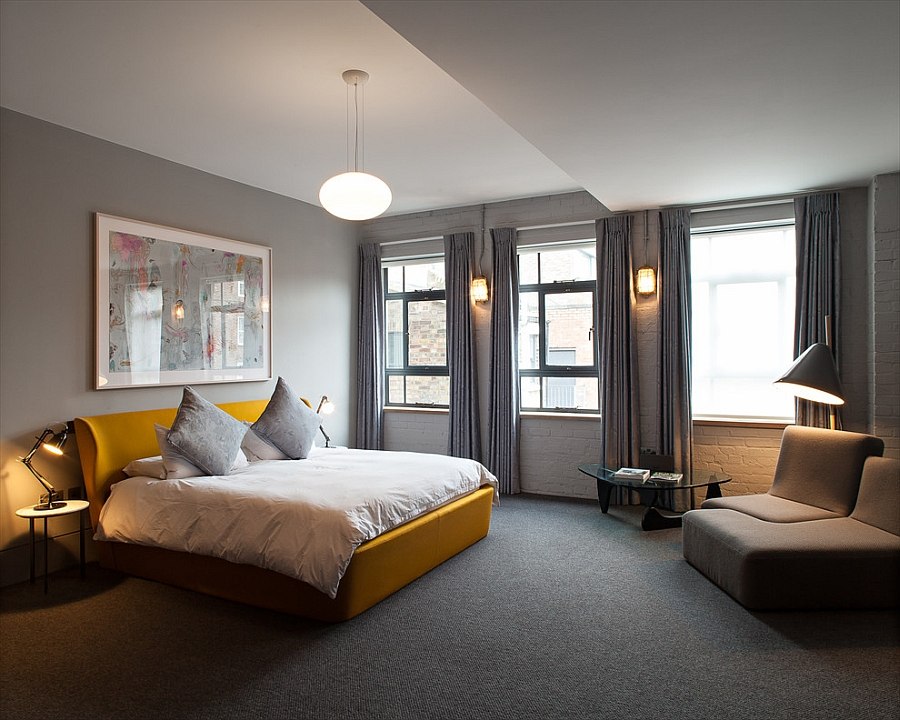 Bedding, Bedside Lights and More
Have you ever thought about a sensational bed in canary yellow? Or maybe a dresser in delightful yellow is what you need to complete your fashionable bedroom in gray. If you are already happy with such basic decor and want to infuse yellow in a more visually apparent fashion, you can always turn to bedding and throw pillows. This is an easy way to also switch between hot accents while keeping the neutral backdrop constant. Bedside table lamps or even simple vases on the nightstand can also make a big statement when the rest of the room is completely clad in muted hues.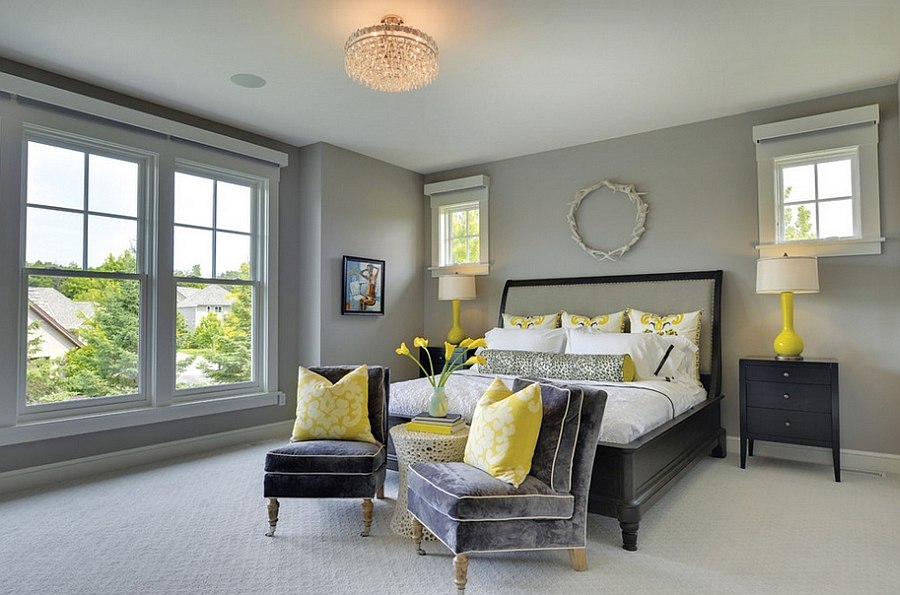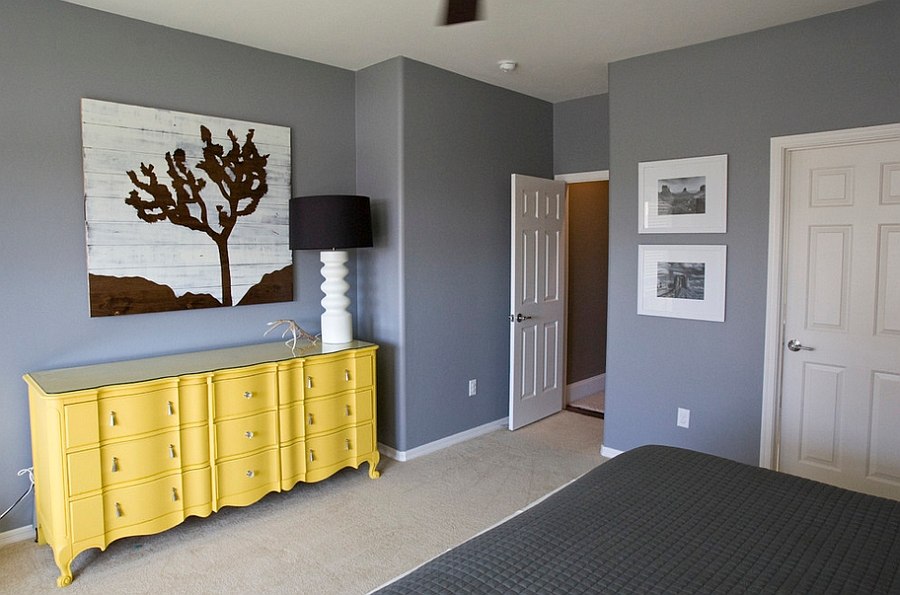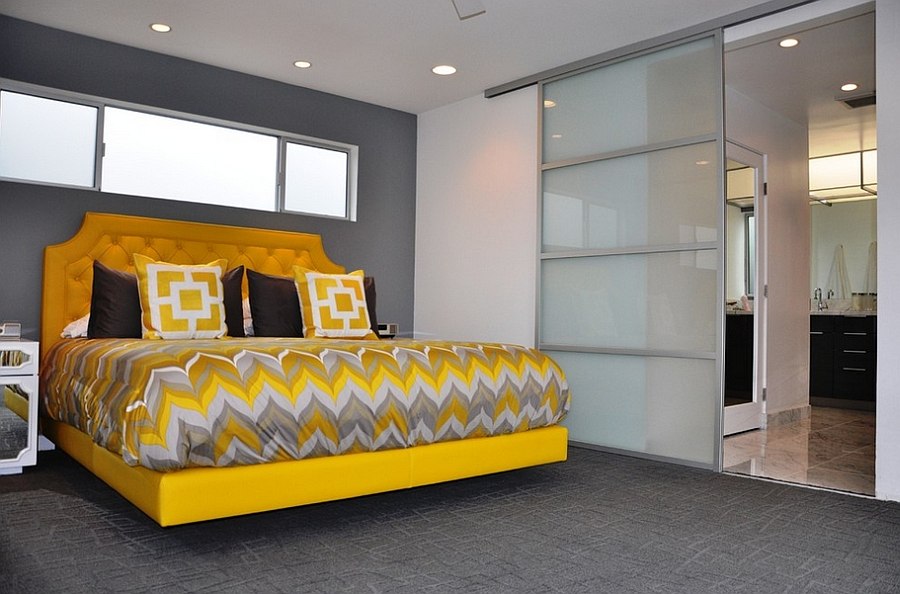 Unlike daring interiors drenched in black or ones embracing tantalizing orange, working with gray and yellow is fairly easy and straightforward. Of course, with a hint of creativity you can always put your own fun little spin on this graceful color palette that will serve you well across all seasons.