Each day, we here at Decoist flip through some amazing inspirational images in terms of both interior design and architecture. And it is the stylish, inviting and at times audacious modern homes from various corners of the globe that often lead the pack. With architects and designers coming up with sensational creative solutions and homeowners willing to venture beyond the mundane, modern homes dazzle us at every turn. While some take their inspiration from the world outside, others use a dazzling array of decor additions to steal the show.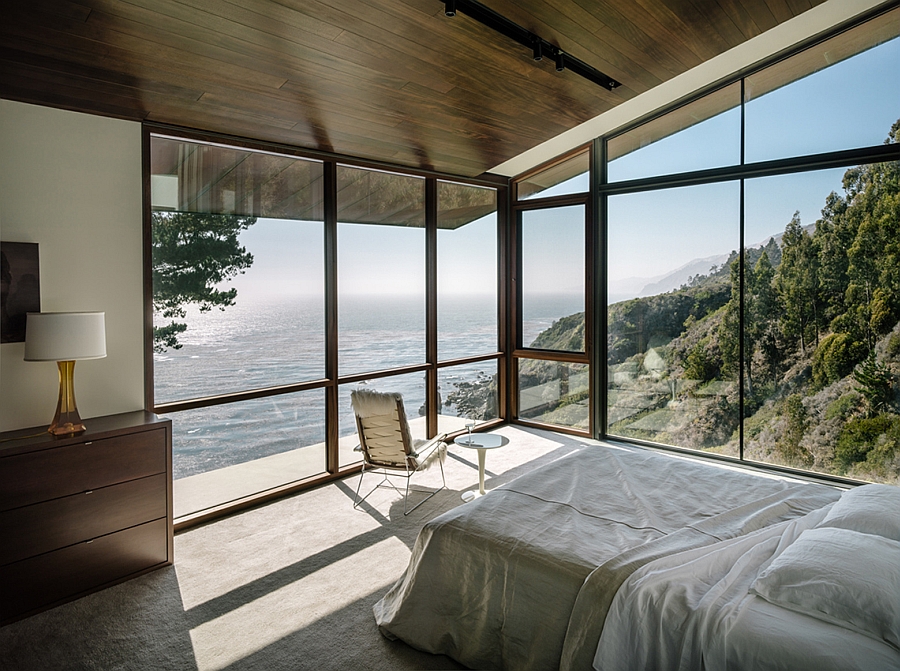 Today we have a collection of 10 such gorgeous modern houses, which leave you spellbound while inspiring you to give your own home a sensational makeover. From the understated and exquisite to the exotic, here is a look at the very best from all over the planet!
1. Beautiful Buck Creek House
We start off our fascinating journey by taking in the breathtaking sights and sounds of Big Sur and the south coast of California. Set 12 feet away from the edge of a bluff, the stunning Buck Creek House by Fougeron Architecture offers wonderful views of the Pacific even as it blurs the line between the indoors and the world outside. With a beautiful living area, double-cantilevered master bedroom suite and an additional concrete wing that offers ample privacy, this is a modern house that puts the focus firmly on the view outside!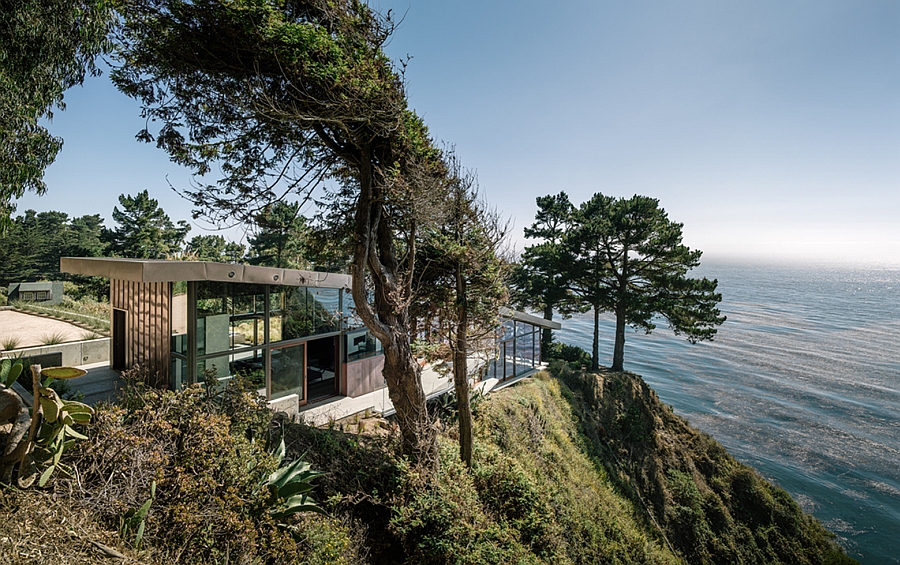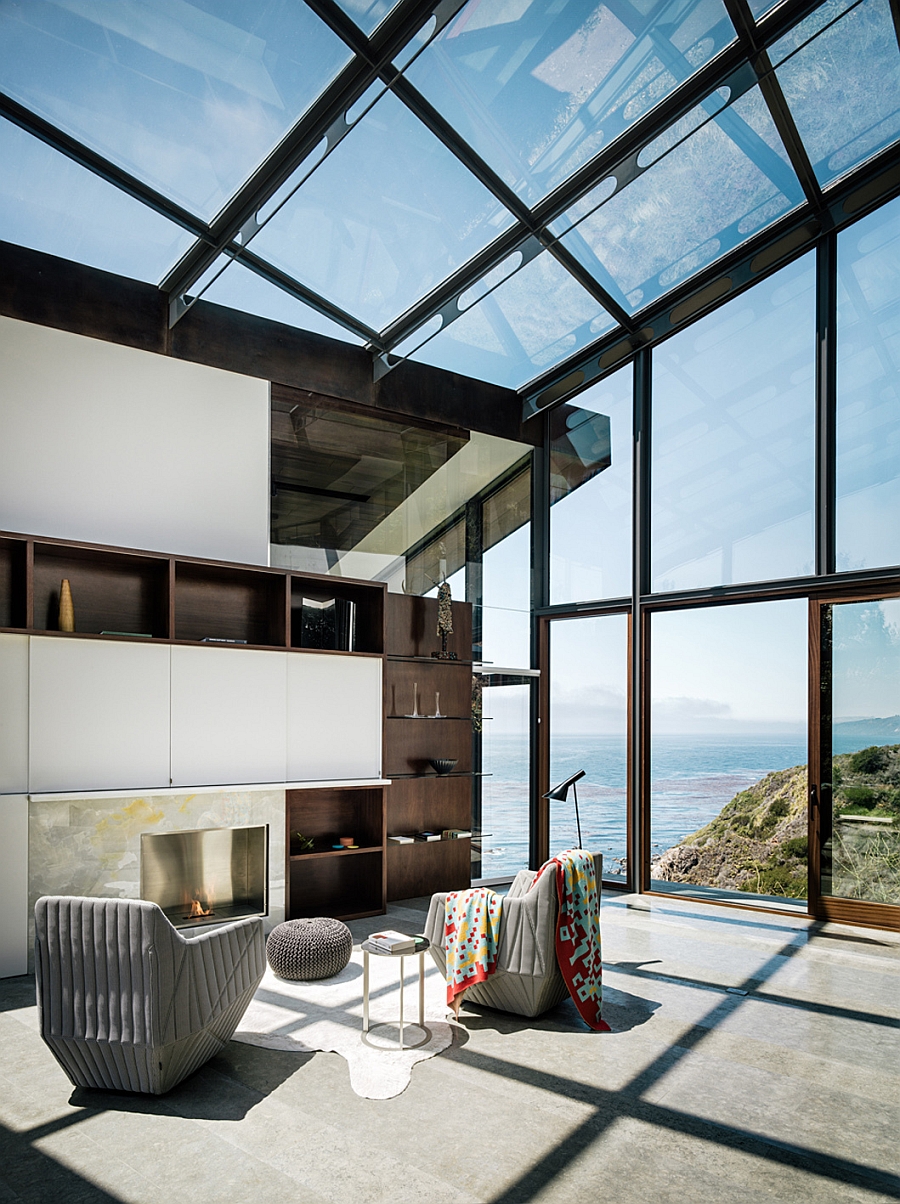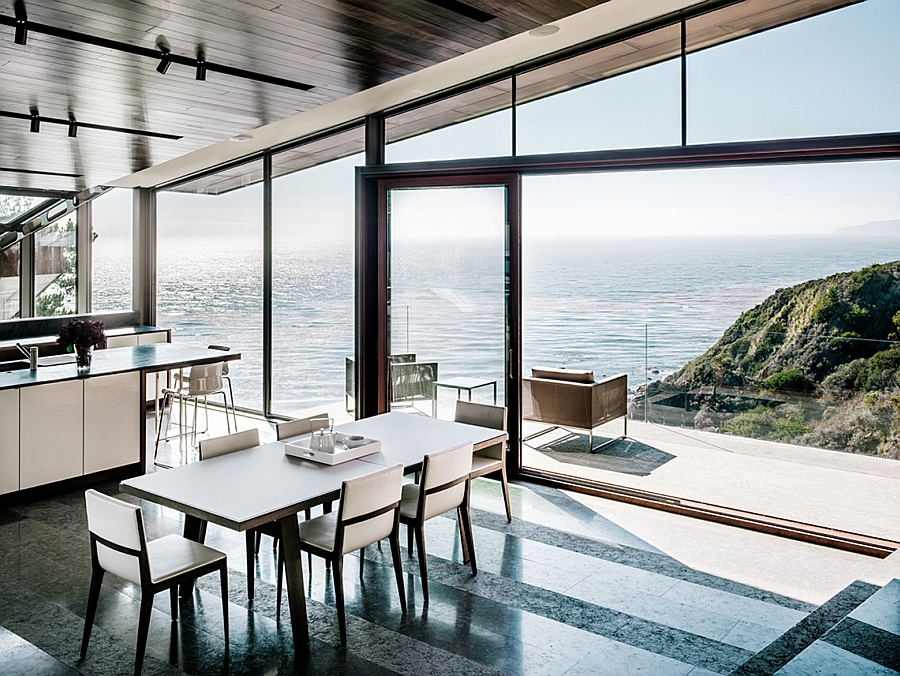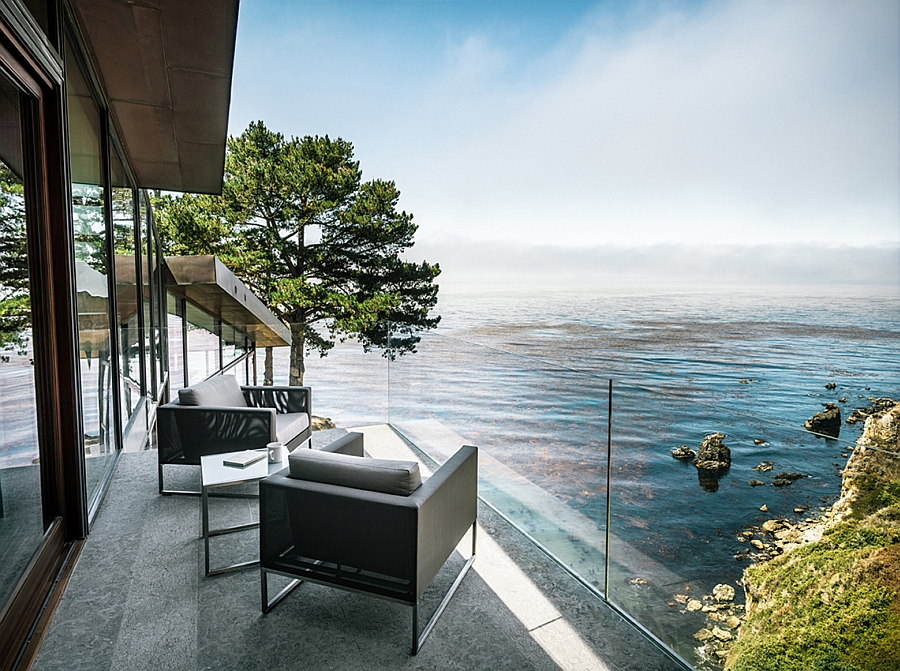 2. Creative Chameleon House
Speaking of a home that puts the focus on the outdoors, the unique and impressive Chameleon House is shaped by the contours of the land around it and the views they offer. Inspired by the silhouette of a lazy chameleon sunbathing on a cozy afternoon, the marvelous house has six different rooms set in six different directions. While five arms of the house offer framed views of five different trees outside, the sixth serves as the entrance. With simple and stylish Scandinavian-style interiors and warm wooden surfaces, this Prague home truly is a one-of-a-kind!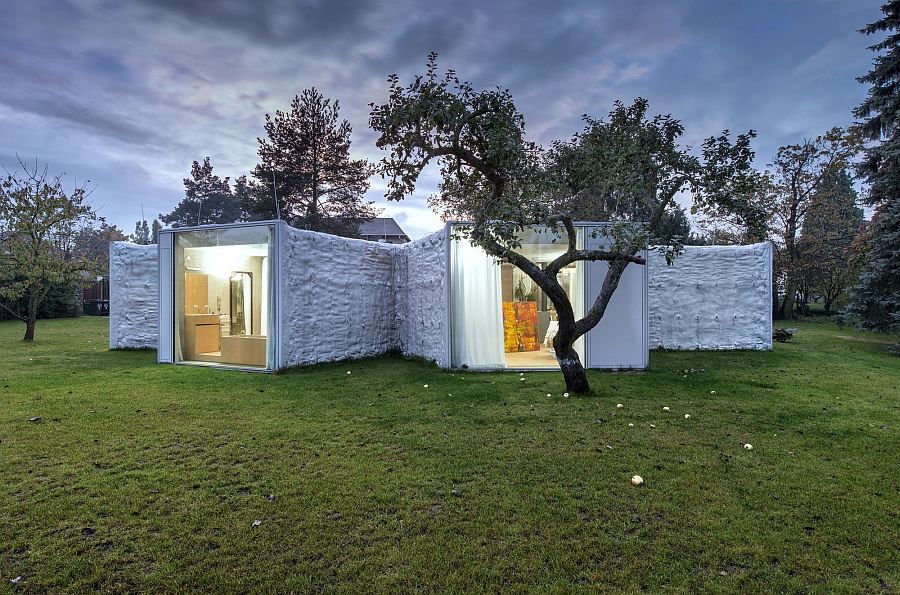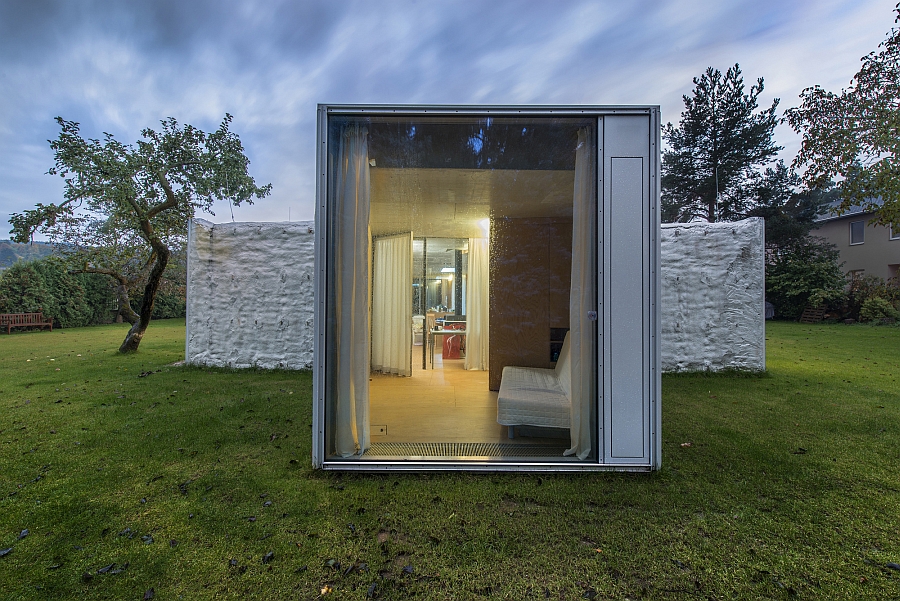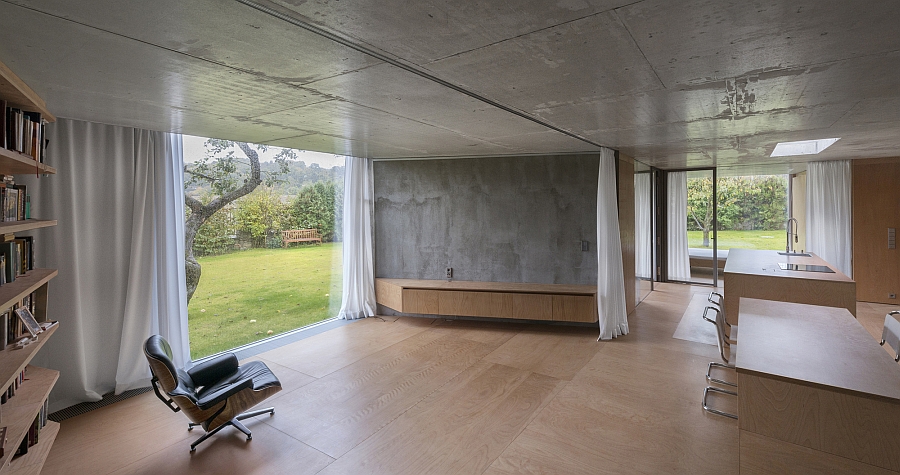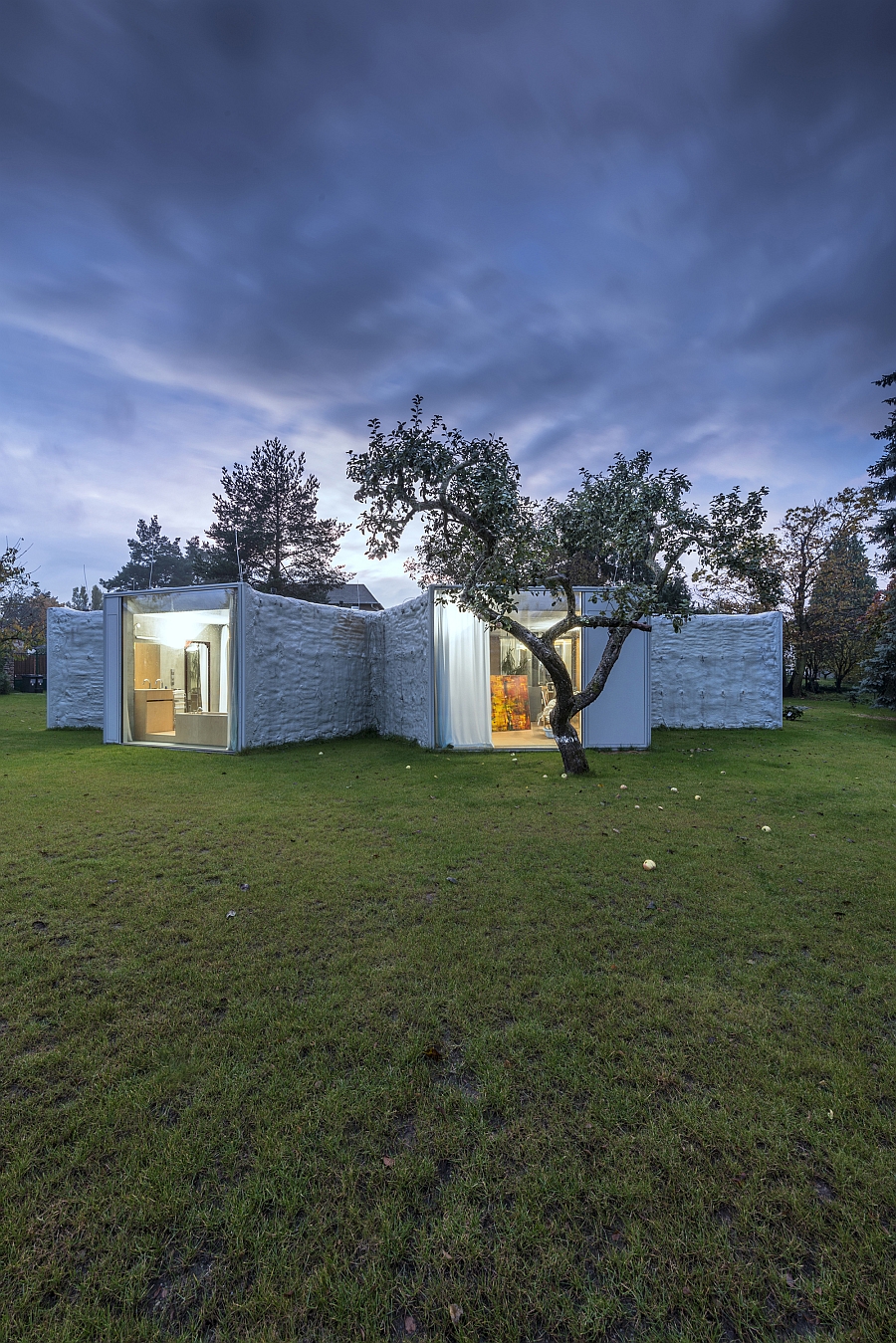 3. Classy House Boz
When it comes to shaping exceptionally stylish homes in South Africa, few match the flair and flamboyance of Nico van der Meulen Architects. Located in the lovely city of Pretoria, the Boz House is a modern reinterpretation of the classic bush lodge at its beautiful best. The rectangular silhouette of the residence, its polished interiors in neutral hues, bright pops of orange, green and red used in various rooms and the assorted collection of textures lets this home stand in a class of its own! The suspended walkways, infinity edge pool and Jacuzzi add to opulence of this modern delight.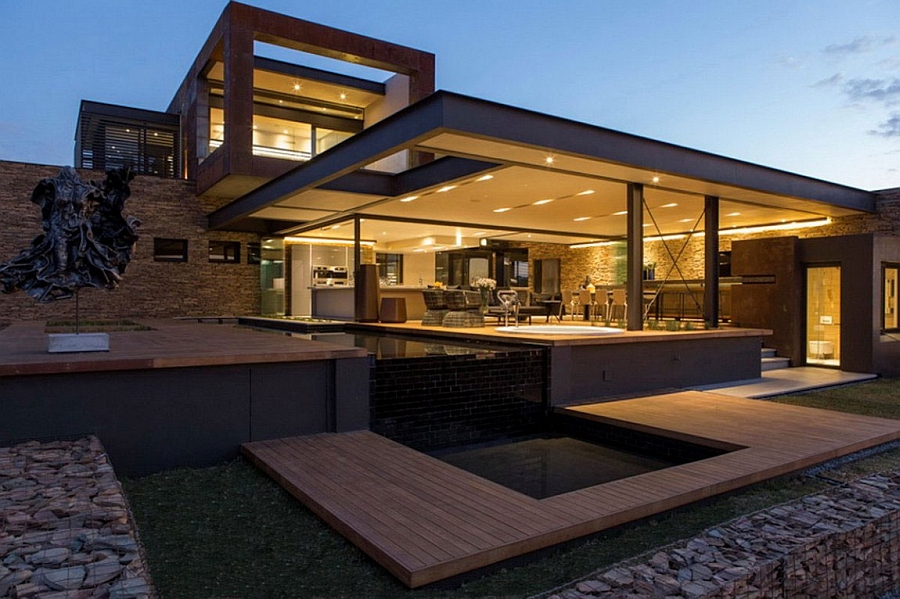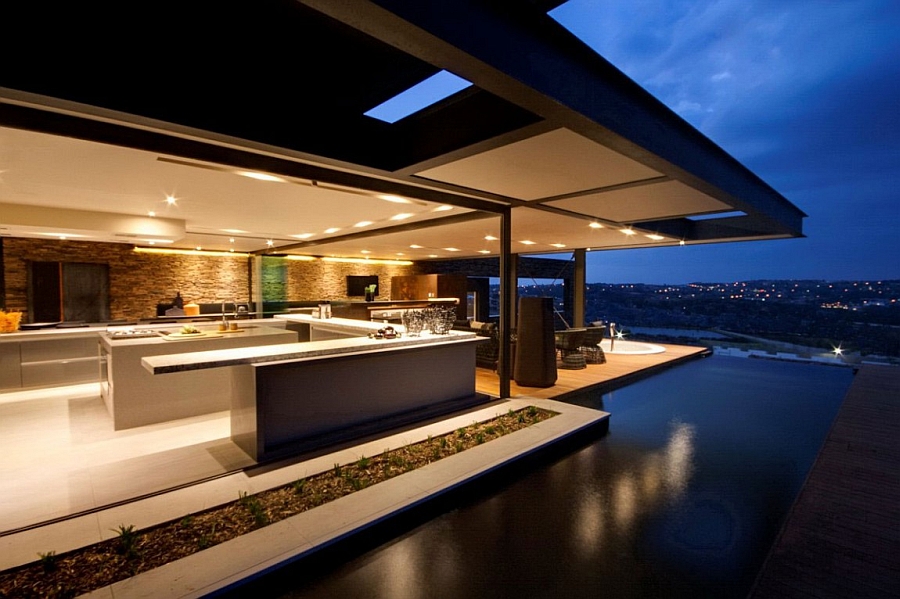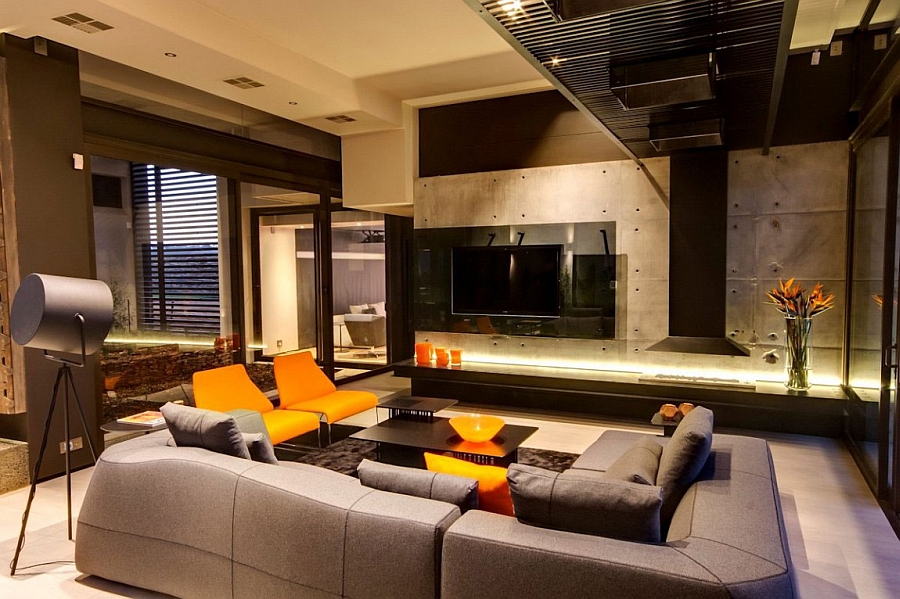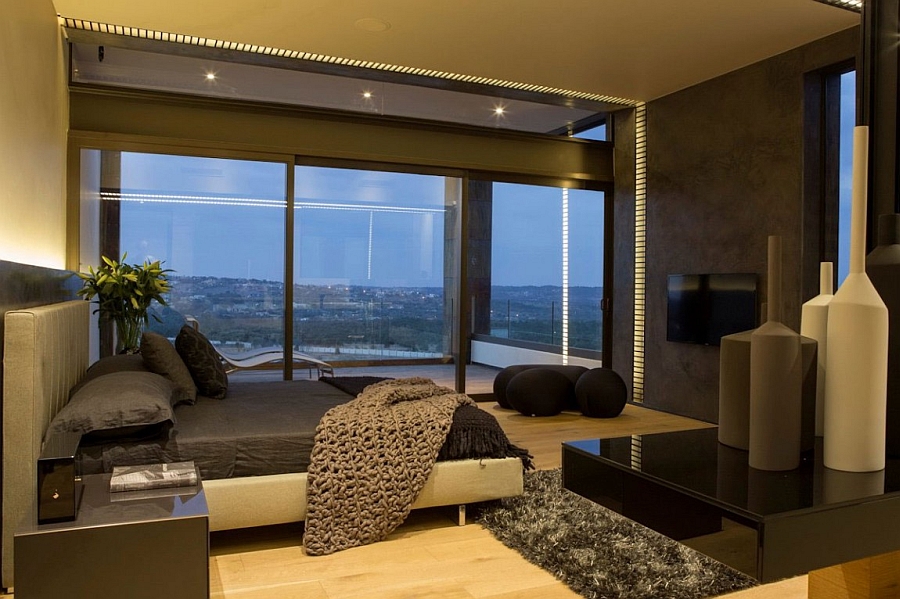 4. Let Us Take You To Rio!
The iconic city of Rio de Janeiro is famous for plenty of things that range from parties and music to beaches and endless parades. Secluded, quiet getaways away from the crowd do not really top that list. But the host of a Brazilian television show, Alex Lerner, wanted a tranquil home with ocean views in Rio, and architect Arthur Casas obliged by shaping the captivating AL House. With an interior that was inspired by the Western Wall in Jerusalem and an infinity pool that gives a bird's eye view of Rio's hip coastline and the distant ocean, this remarkable home places emphasis on indoor-outdoor interplay.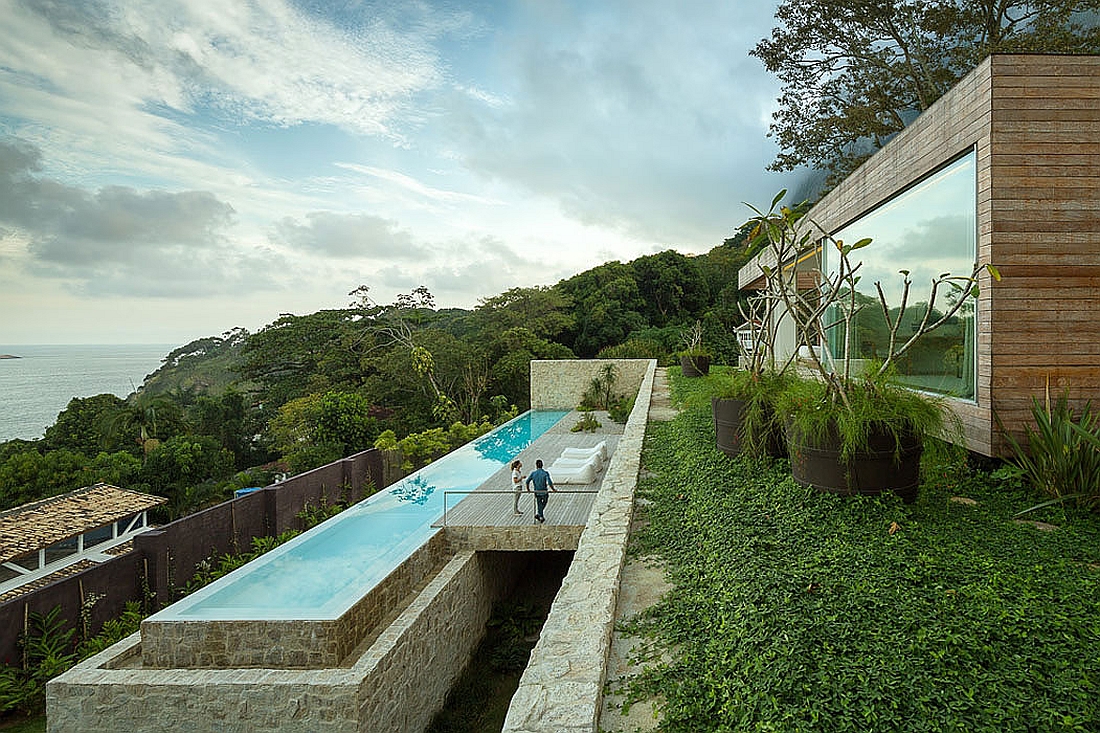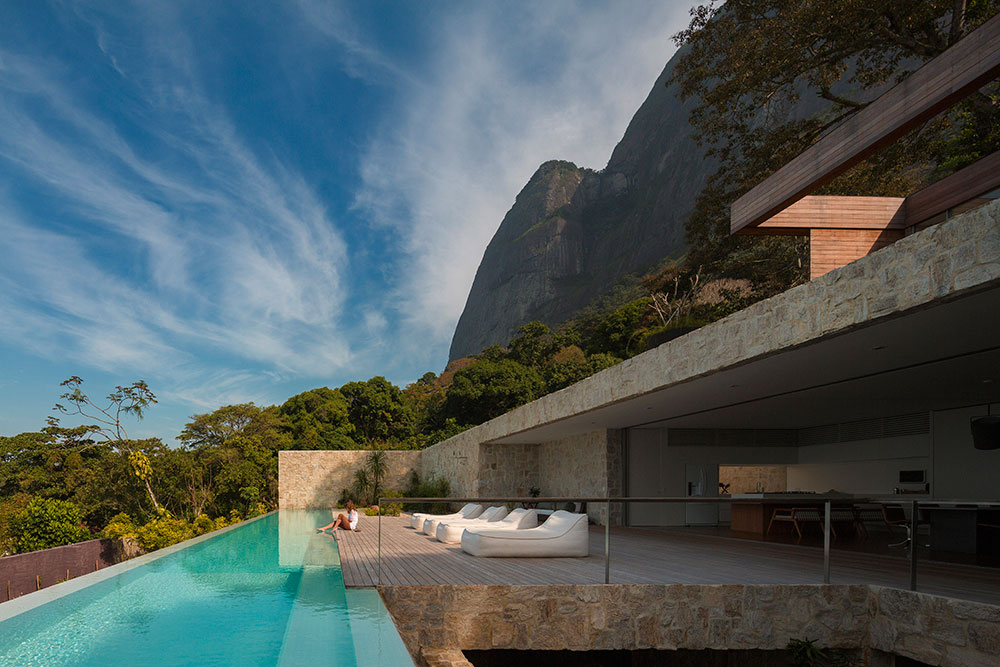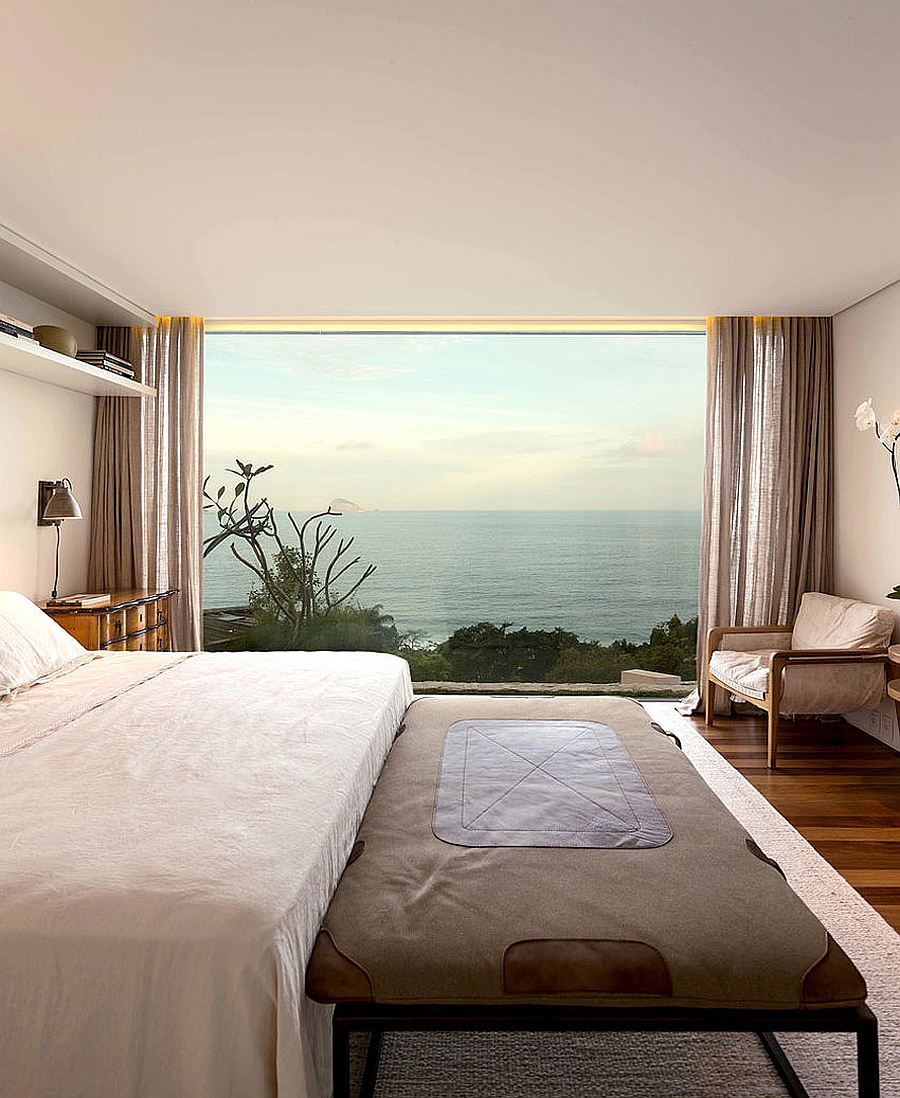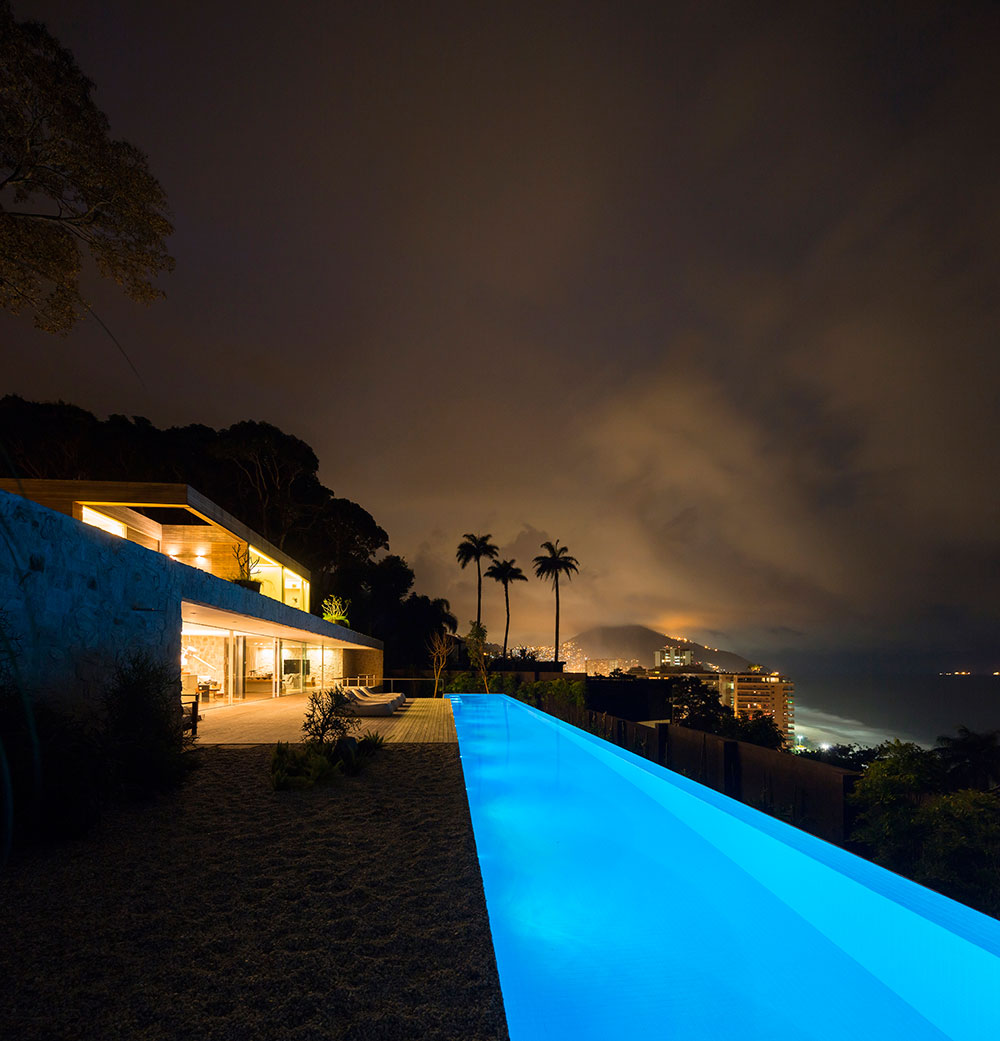 5. Posh Millbrae Residence
From the dazzle of Rio we move on to the timeless charm of London and the sophisticated yet cheerful Millbrae Residence captures the spirit of modern day London to perfection. The exterior of the home is clad in wood and has a more classic appeal; the interior combines midcentury modern accents with contemporary style. With bright pops of red, catchy wallpaper additions and some iconic decor items, this appealing residence is spread across two luxurious levels and features a spacious and beautiful backyard.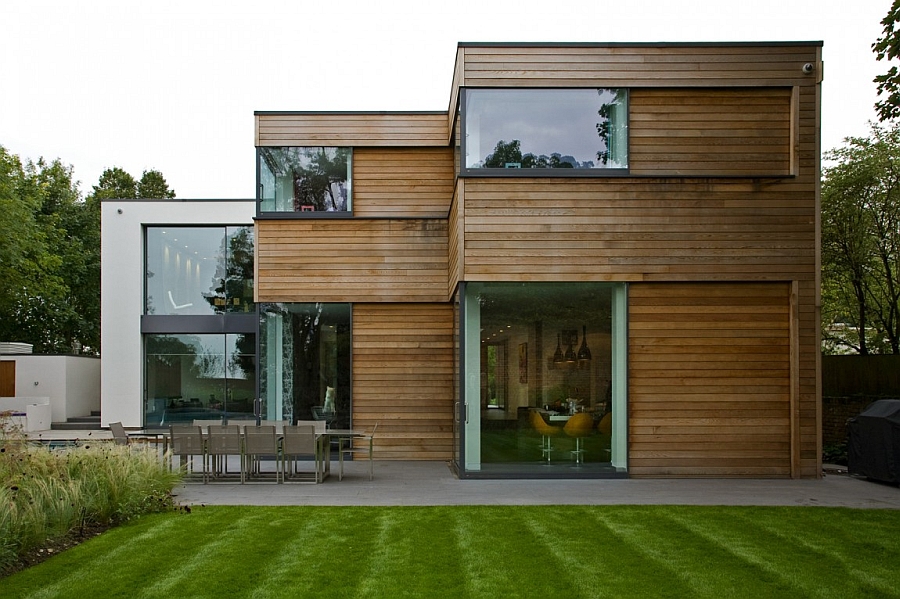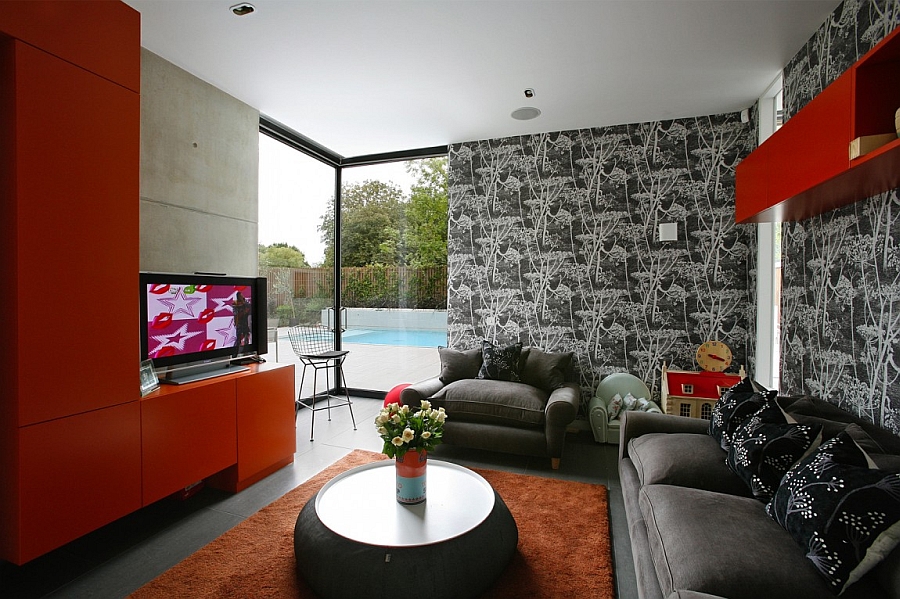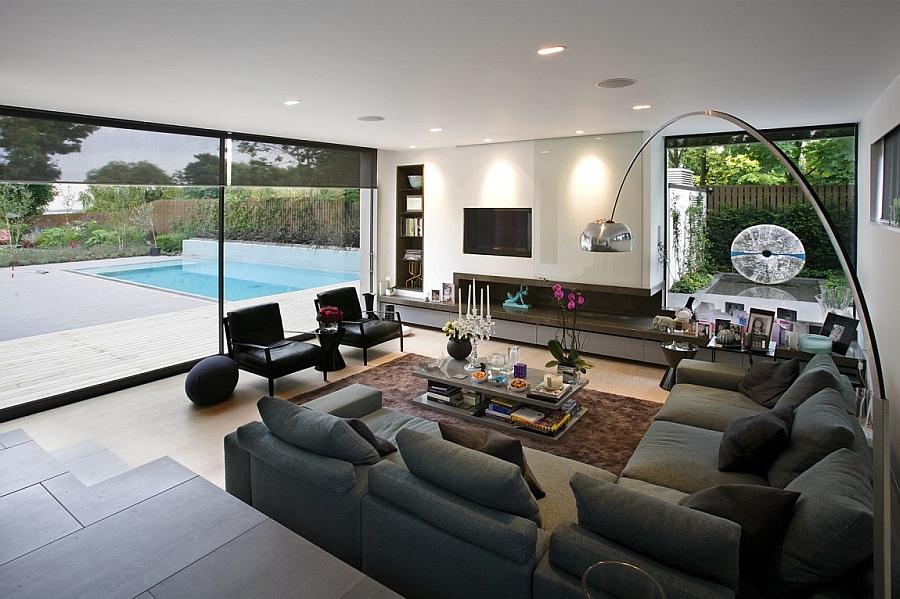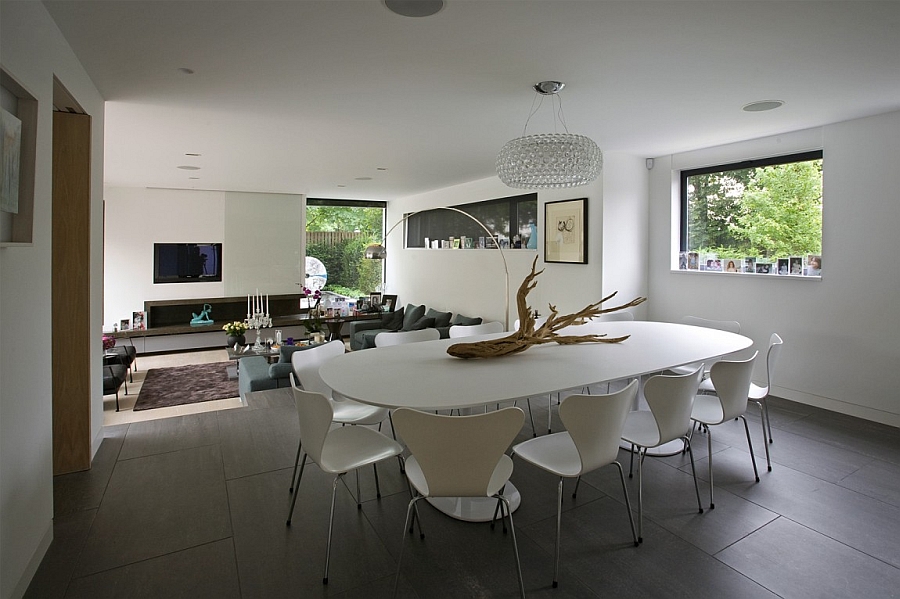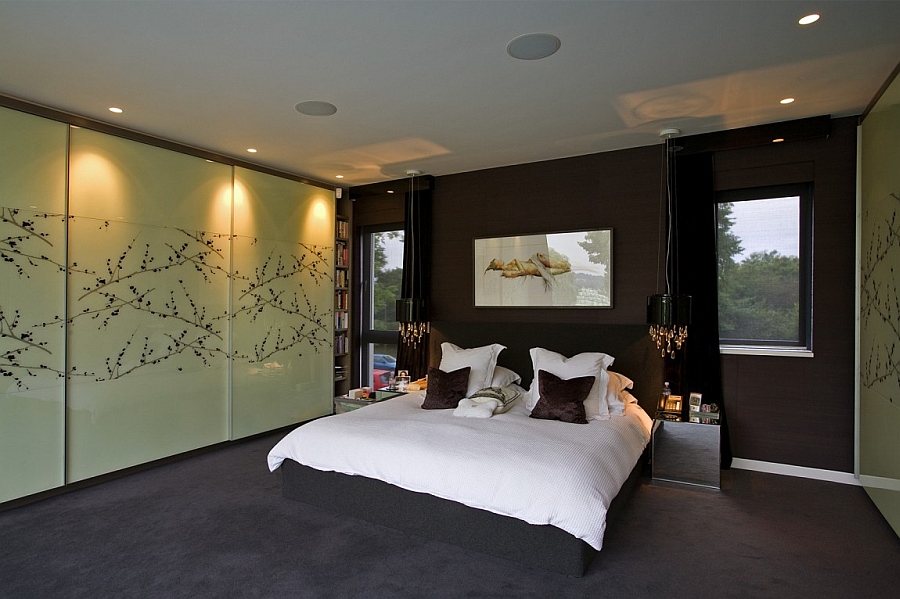 6. A Slovakian Delight!
Looking for a modern home inspiration that has a more masculine vibe? Then the Man's Choice 2 in Piestany, Slovakia is the one for you. Styled to meet the demands of a refined and trendy bachelor pad, the gorgeous home is filled with an exclusive combination of textures that give it a distinctive appeal. Crafted by at26, this amazing home is shaped by exposed black bricks, lovely wooden panels, stoic grey drapes and golden metallic accents. Who says masculine hues and homes are boring?!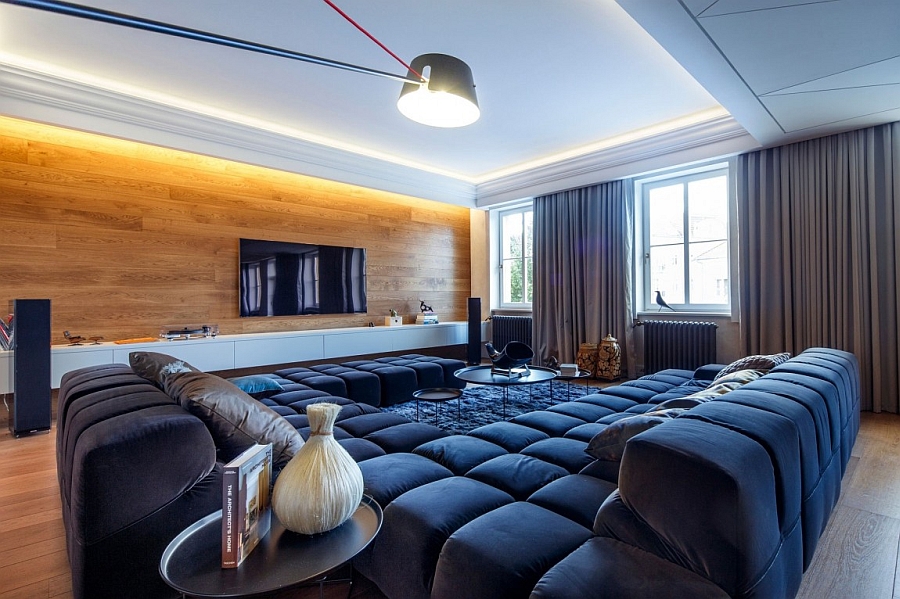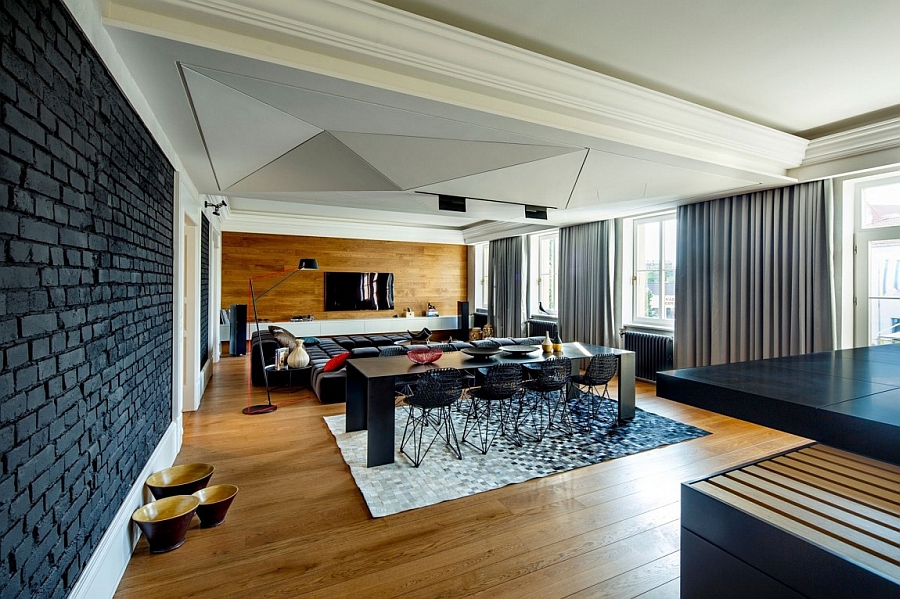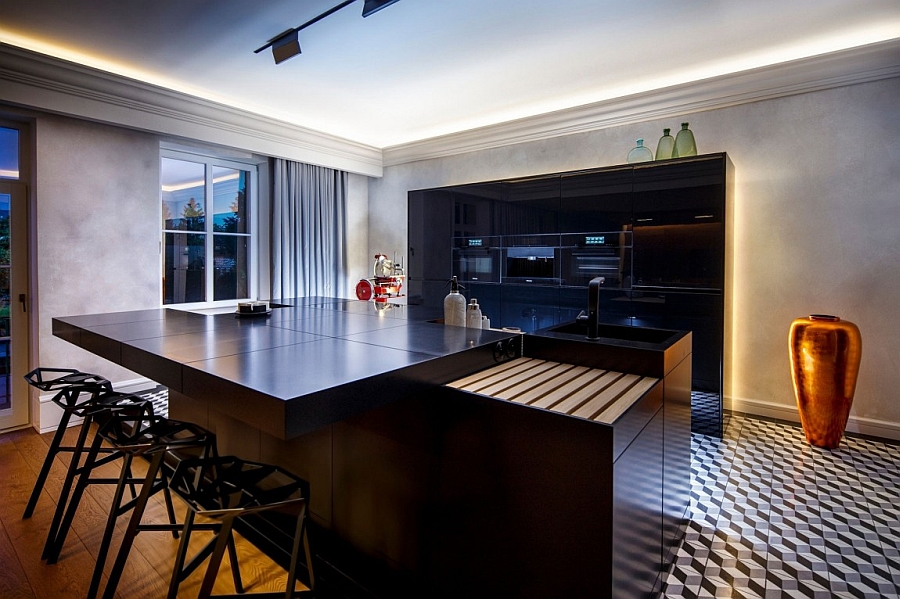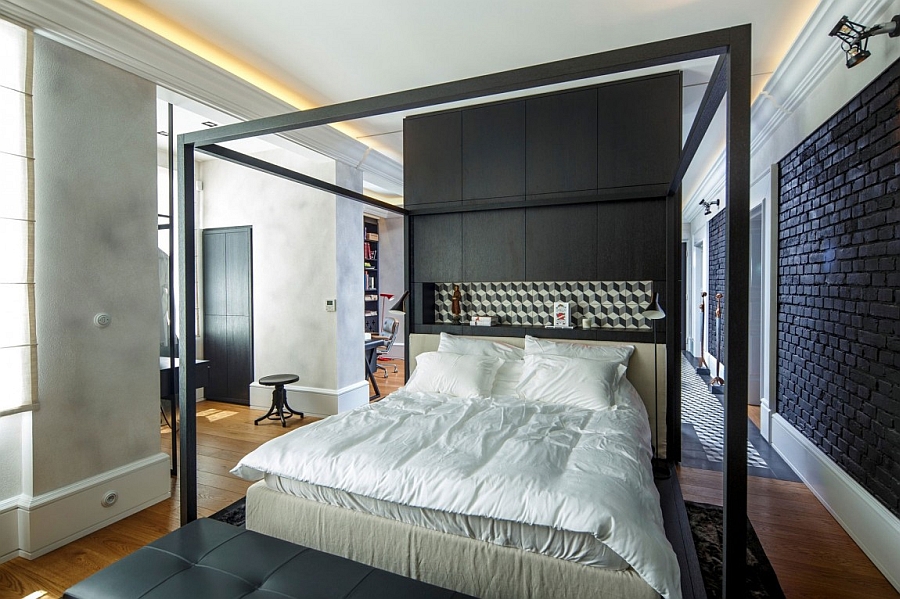 7. Sculptural 18.36.54 House
We have said it before and we will say it again: the 18.36.54 House is much more than a mere home; it's a grand work of artistic brilliance by Daniel Libeskind. If a modern home with cutting-edge contemporary panache is what you want, this house offers amazing inspiration. Obviously recreating it or even imitating it will be almost impossible, but you can still draw inspiration from the minimal interior and the ingenious use of space. Complete with latest LED lighting features, a custom-crafted kitchen and a simple, stripped-down bedroom, its futuristic silhouette is simply unmistakable.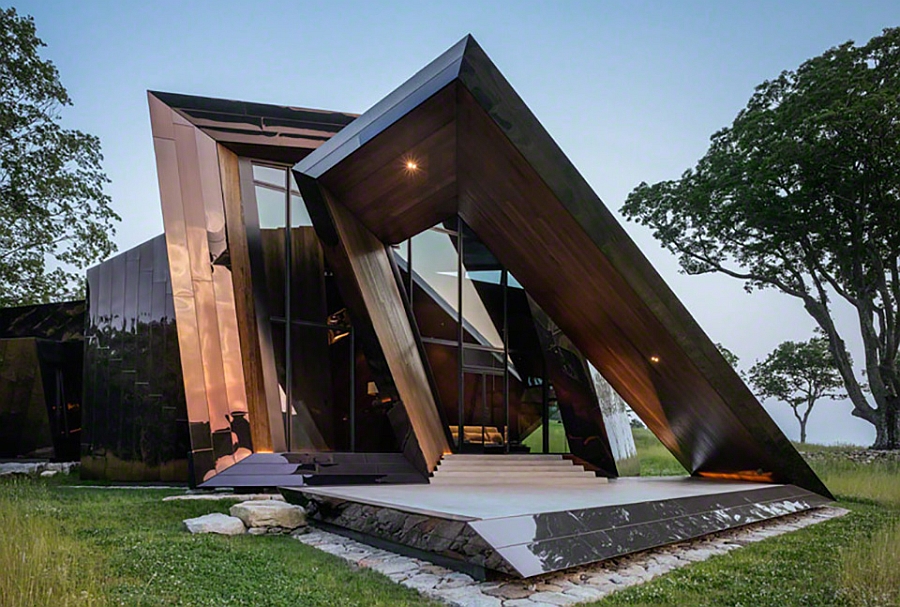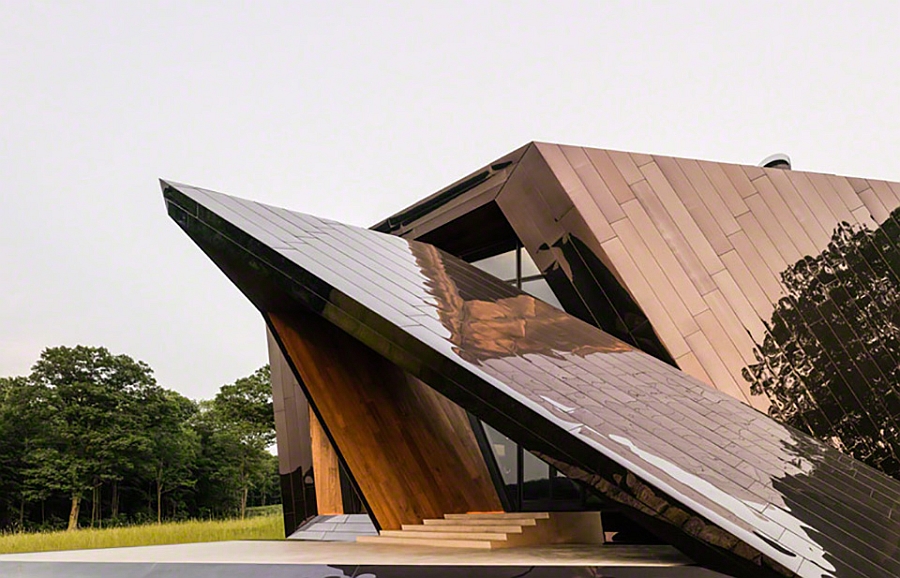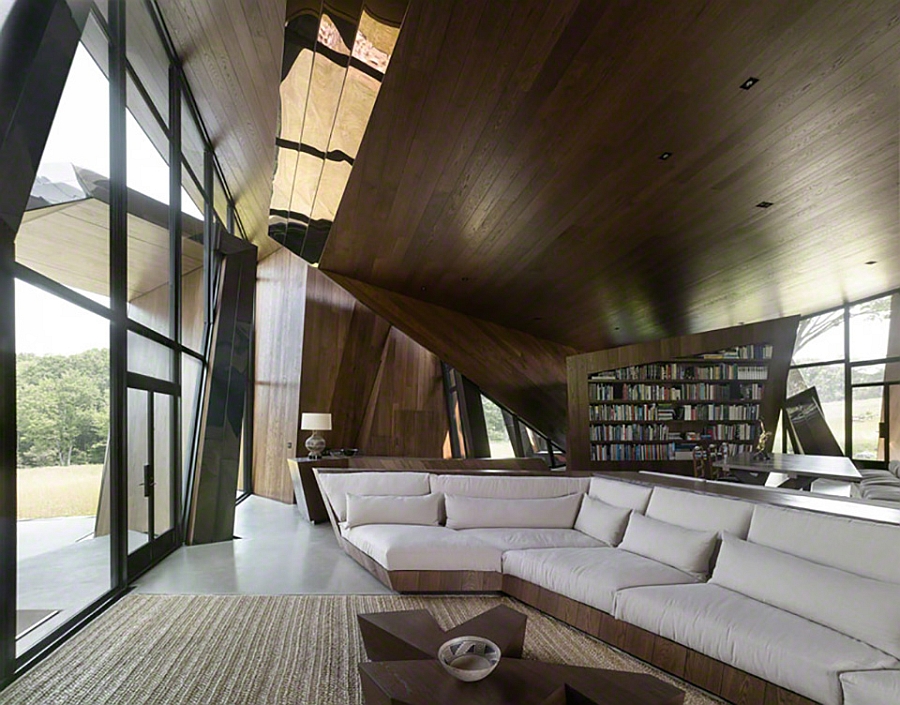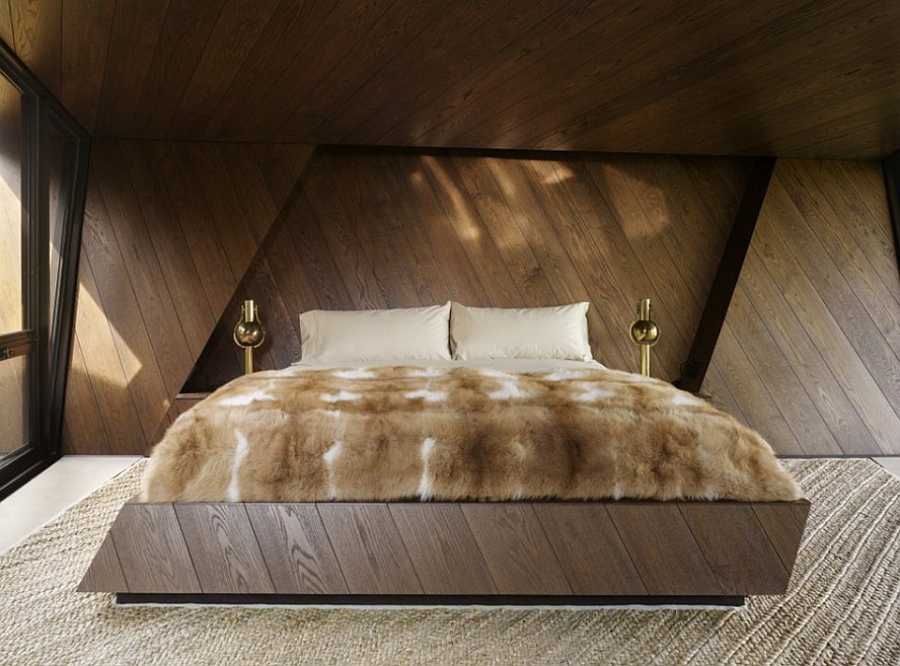 8. An Oasis of Design!
Inspired by Nevada's rocky outback and the glitz of Las Vegas, the Tresarca is a contemporary home that makes a dramatic visual impact from the moment you take a look at it. With metallic steel mesh on the outside and colors and contours on the inside that reflect the landscape outdoors, there is more here than meets the eye. Reflecting ponds, serene Zen gardens and sculptural lighting installations add another layer of intrigue to this enchanting home by Assemblage Studio.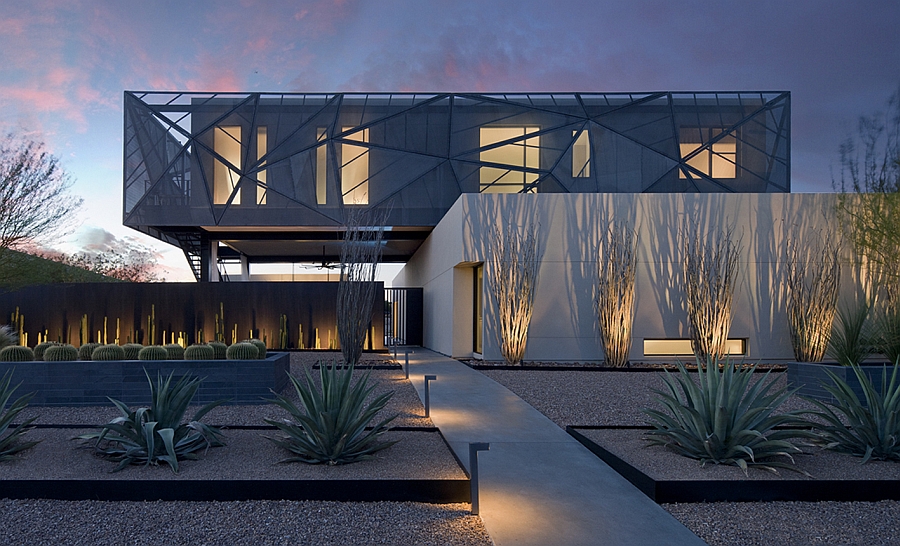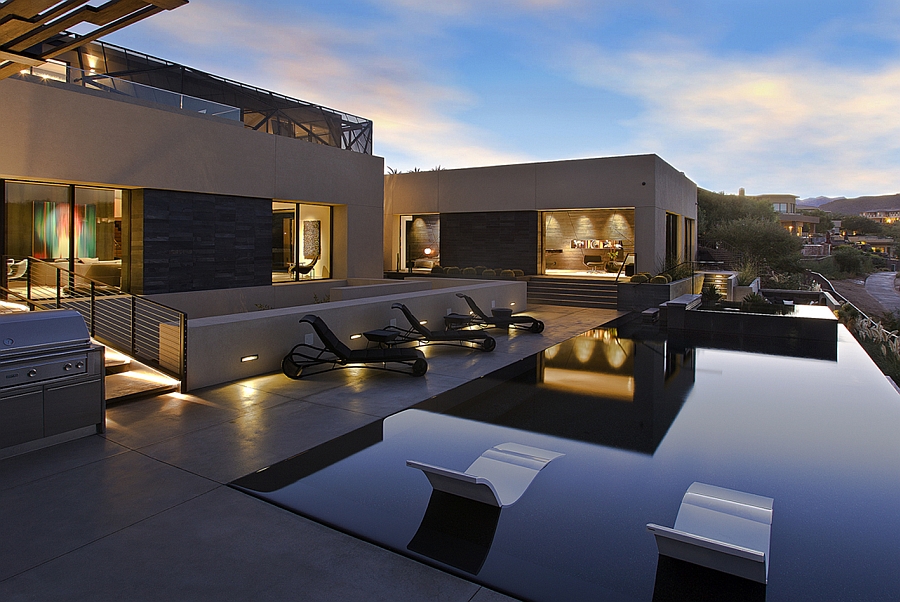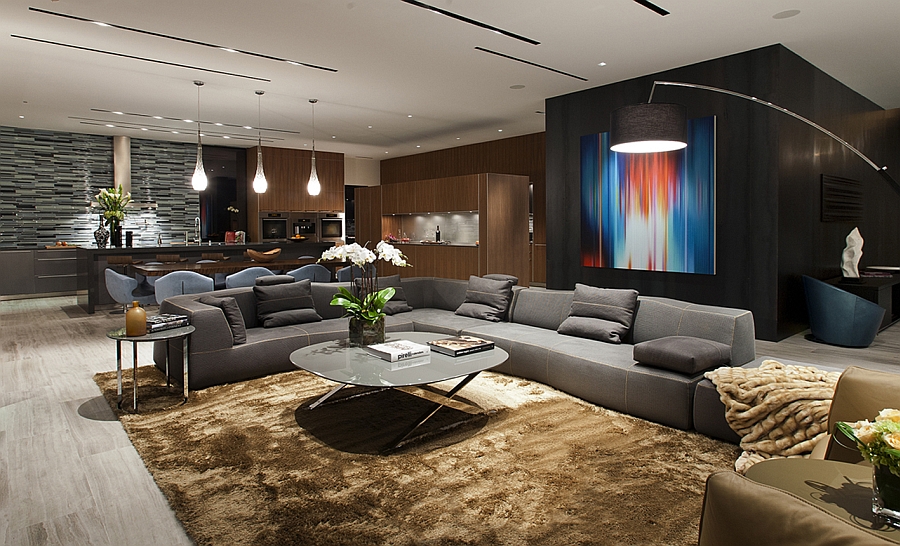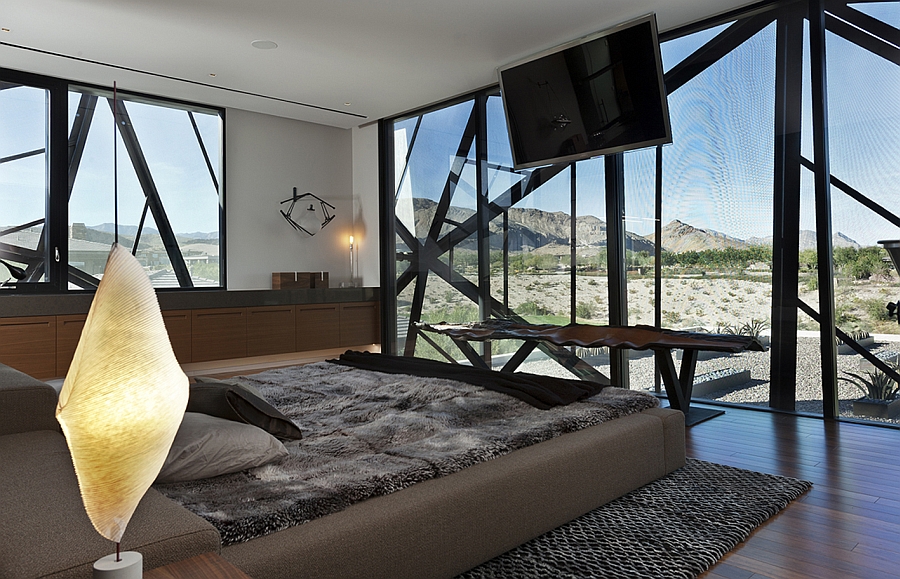 9. Cat Mountain Residence
Turning towards modern design does not mean throwing away everything that you already own. Presenting a cool, laid-back fusion of antique touches and modern elegance is the lovely Cat Mountain Residence in Austin, Texas. Warm earthen tones rule this home, with refreshing blue accents adding color to every room. Antique additions find a place in this chic interior shaped by Cornerstone Architects, even as the house exudes an inviting, cozy ambiance. A perfect blend of the old and the new!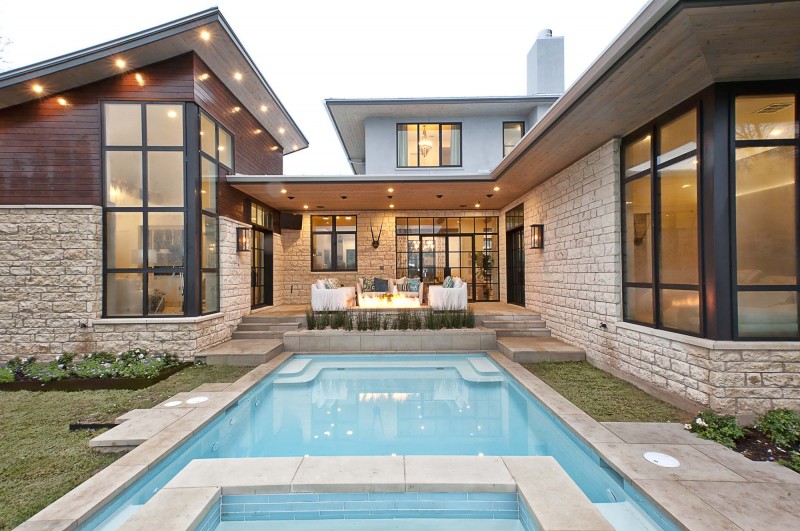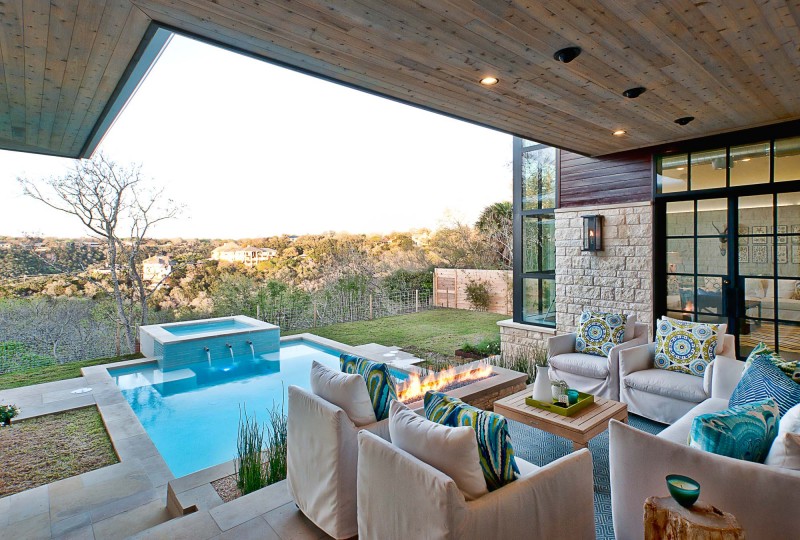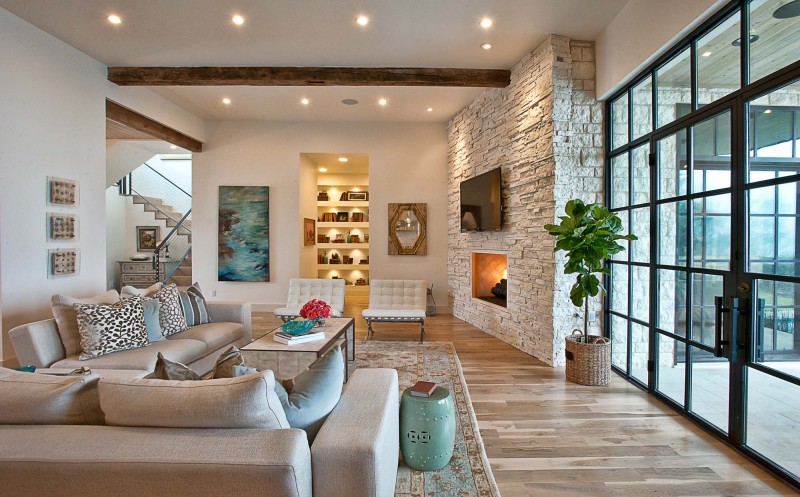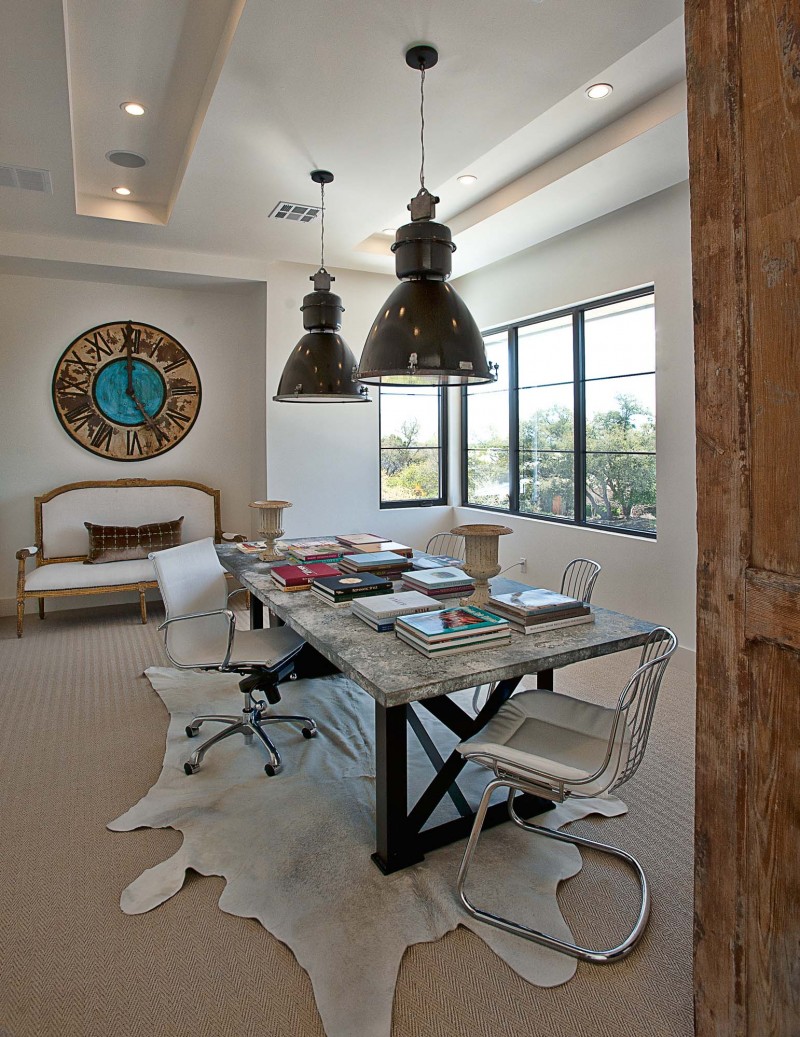 10. Celebrity Charm from Malibu
We started this wonderful journey in California and we are finishing it in the state with a look at this gorgeous celebrity home that seems to sit on the edge of the Pacific. The beach house in Malibu belongs to Friends star Matthew Perry and it has a relaxed coastal style that you can easily borrow from. Obviously, the presence of the Pacific in the backyard helps accentuate the serene style! Each room of the house opens up towards the ocean, and the ocean even rushes beneath the cantilevered home during high tide.