With a 250-foot drop to the Pacific Ocean on two of its sides, the breathtaking Buck Creek House provides a stunning seaside view on Big Sur's amazing south coast in California. While it is the location of the house and its impressive contours that initially draw your attention, its captivating interior soon takes over, thanks to the amazing and balanced use of glass, steel and wood. This three-bedroom house designed with dramatic flair by Fougeron Architecture taps into the wonderful natural surroundings, the landscape and of course the mighty Pacific to offer you a visual spectacle that you will never forget!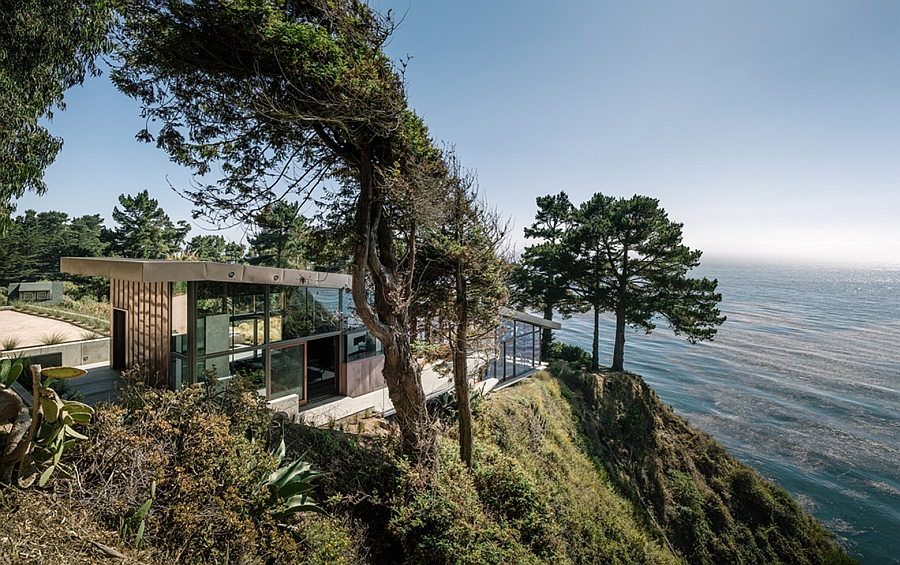 Even though it is hard to look beyond the view outside, the real showstopper here is the silhouette of the structure that draws its inspiration from the banana slug, which is a native of the region! The thin and elongated volume of the house bends and conforms to the undulated natural contours of the site. Cantilevered 12 feet back from the edge of the bluff, the outdoor sitting areas and the patio give you the impression of hanging precariously above the Pacific Ocean. The main living area is housed at the front of the home, with a smart kitchen and dining space becoming a part of the open floor plan.
At the back end of the house are the private quarters, which hold the bedrooms, along with the double-cantilevered master bedroom suite. A one-story concrete wing anchors the house below and holds the lower-level bedroom along with the building services. Each room inside this incredible California house offers the best possible views while providing ample privacy.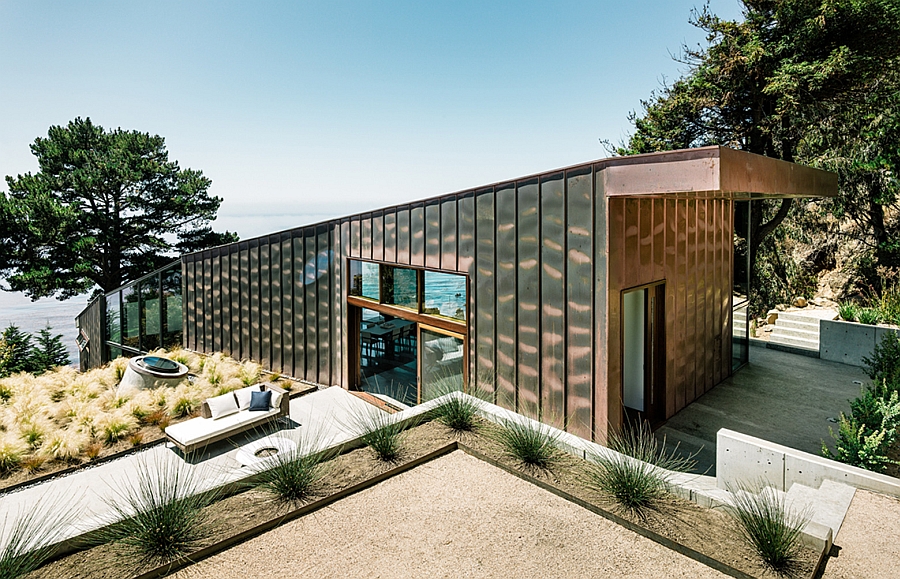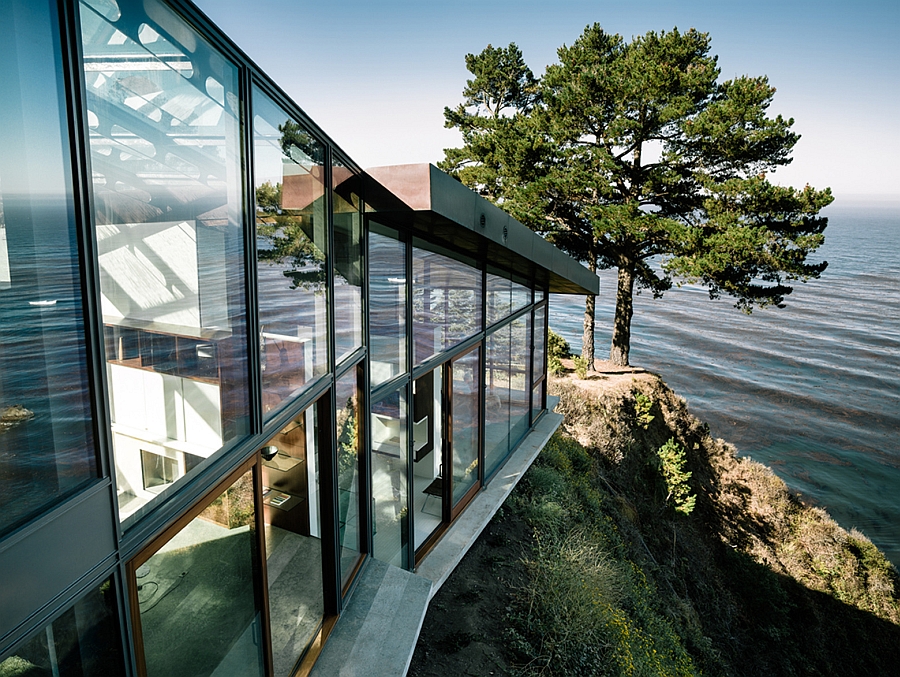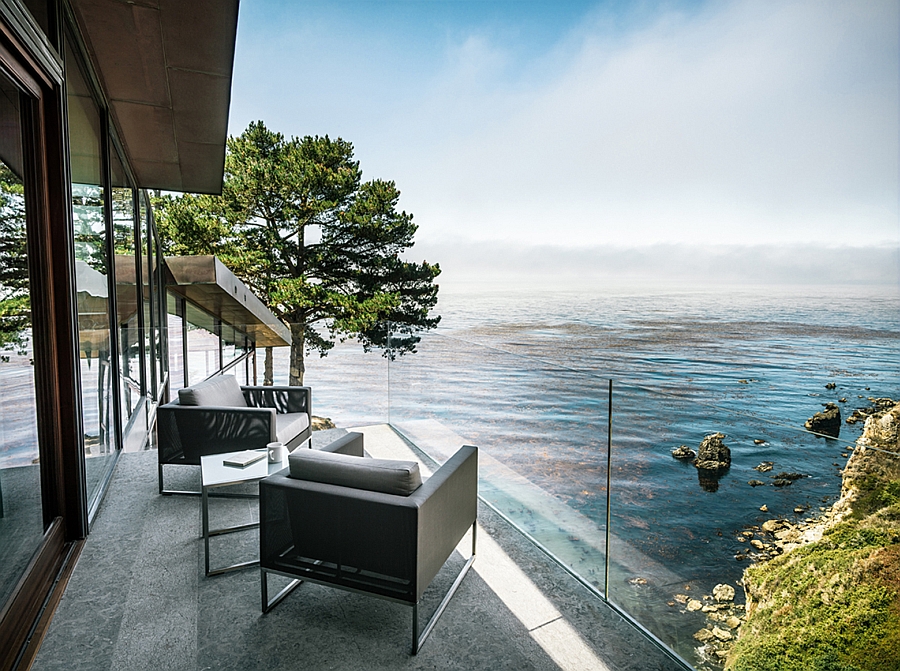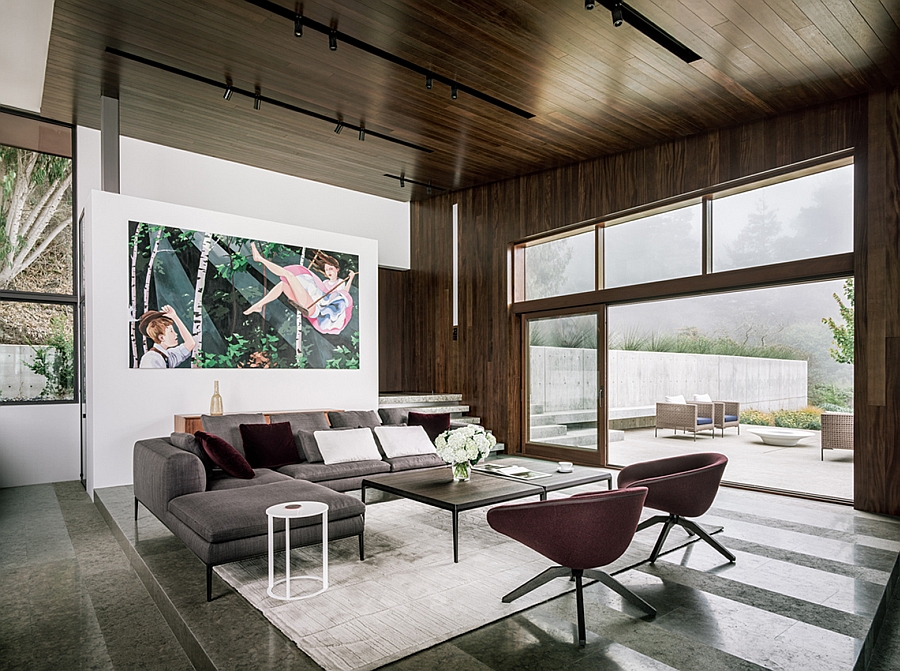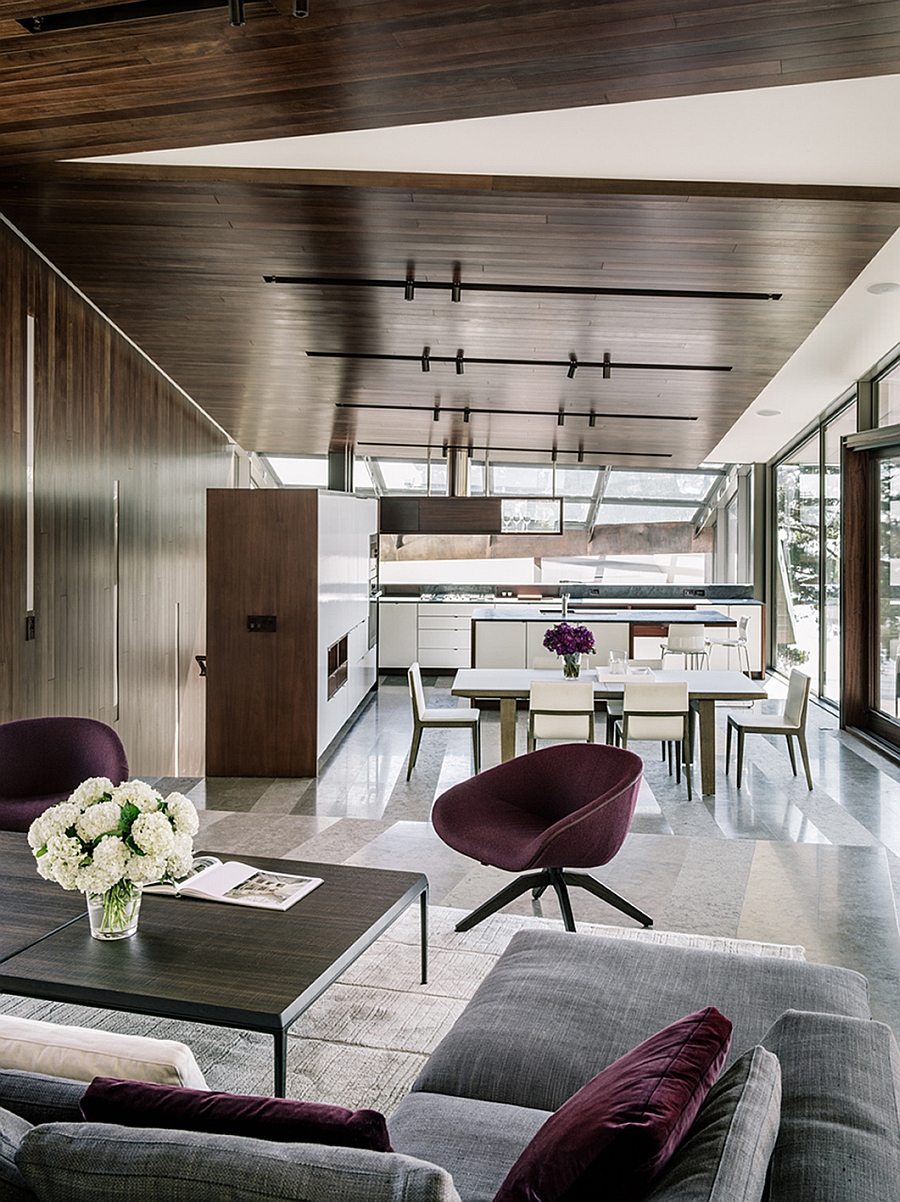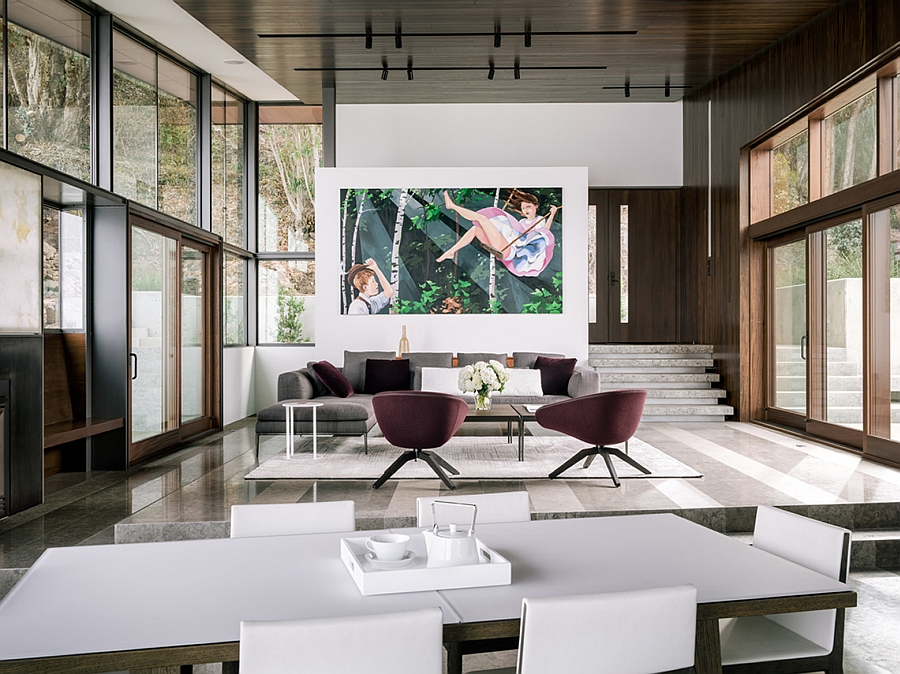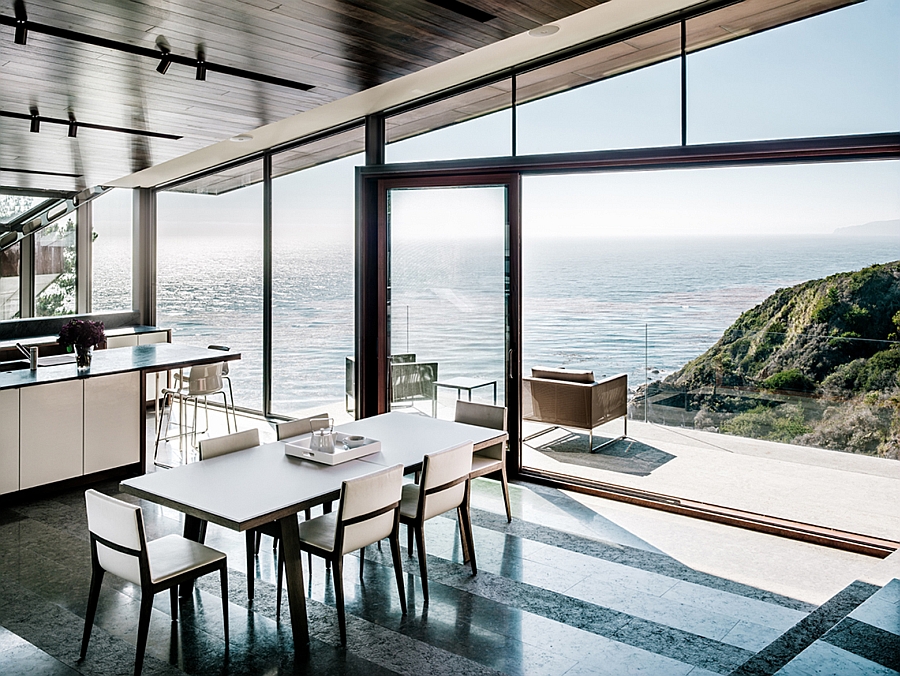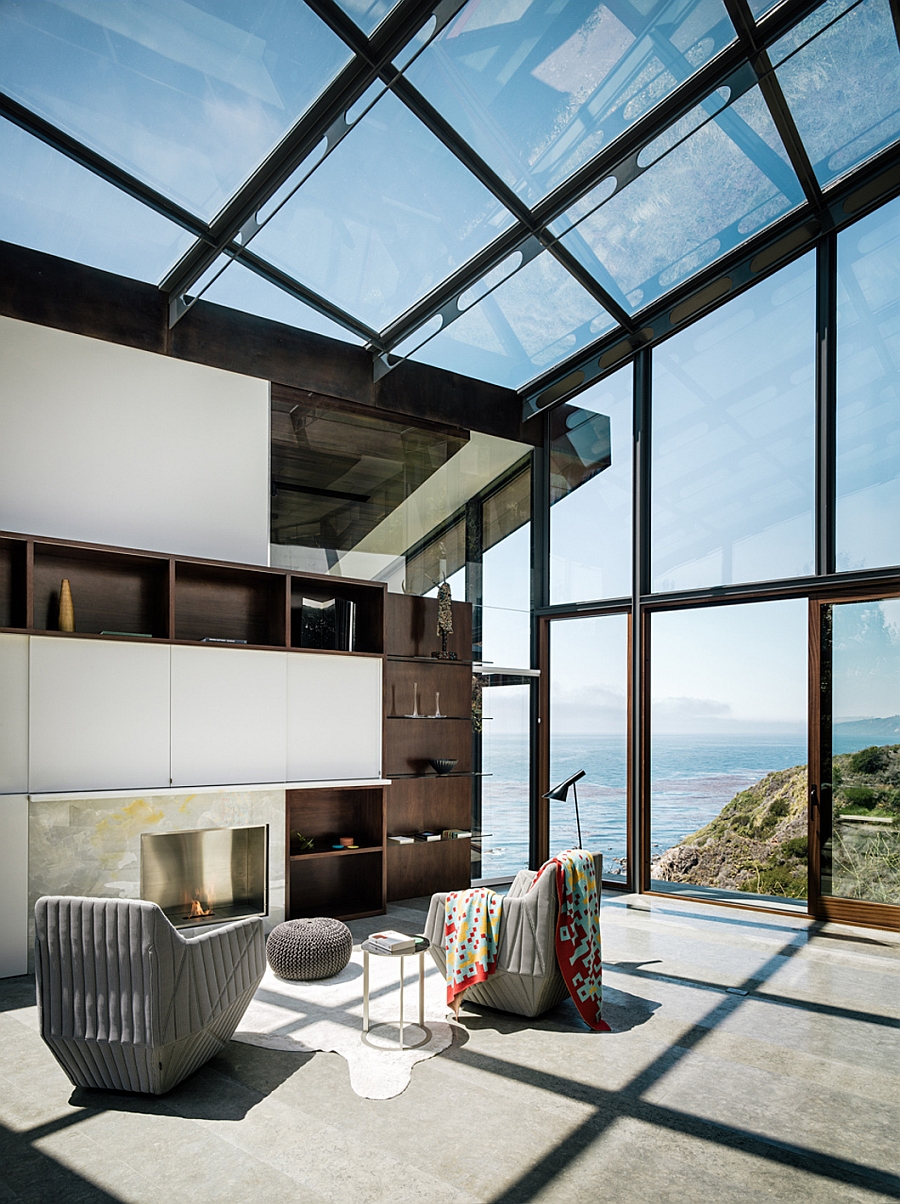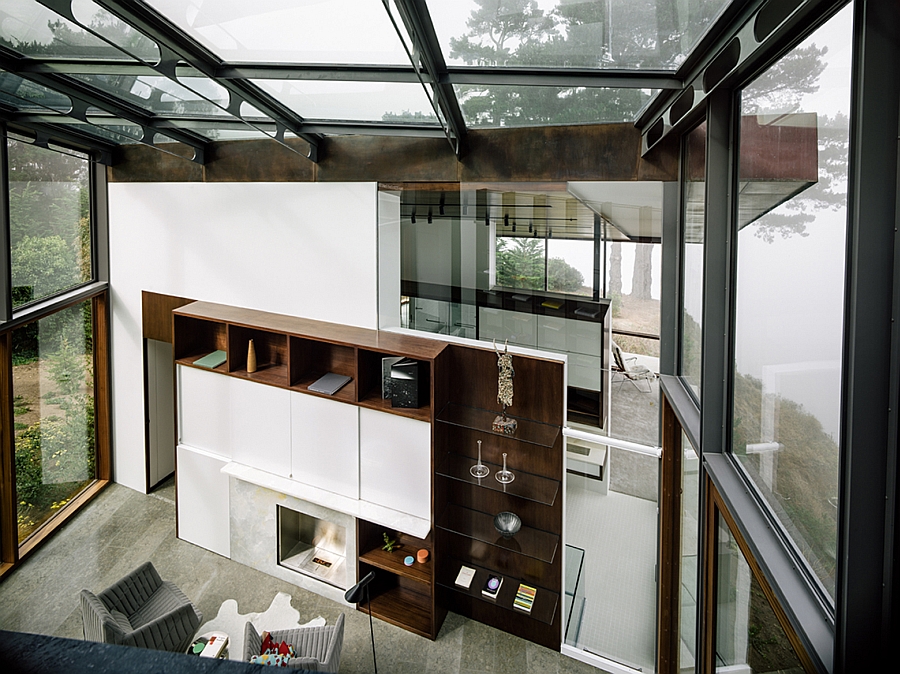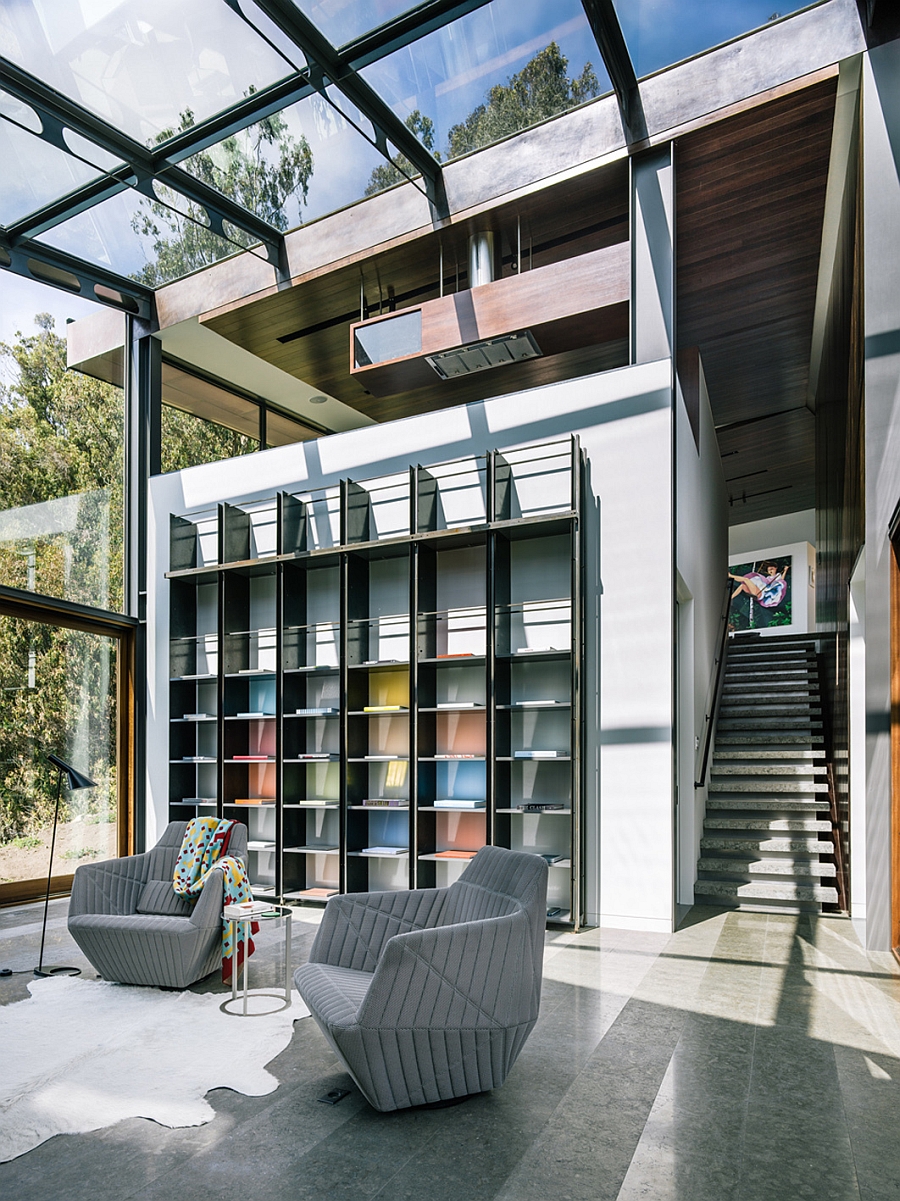 Connecting the private and public levels is an astonishing all-glass library that opens up the house to the outdoors and ushers in ample ventilation. The copper and glass exterior adds to the glint of the residence, while smart energy-saving technologies and top notch insulation help the home in staying on the eco-friendly side of the equation. [Photographs: Joe Fletcher Photography]