Designing a modern corporate headquarters can indeed be a challenging task at the best of times. Dogus Holding is one of the largest private-sector conglomerates in Turkey, and their brand new headquarters in Istanbul, Ayazaga Cendere, is a smart renovation project that combines brilliant office spaces with contemporary charm. Located a fair distance away from the city center, this exclusive and extensive design intends to accommodate the many companies that make up the portfolio of Dogus Holding in two grand buildings. The task of transforming the interior fell upon designers from CM Mimarlik who have turned to a lovely combination of dark and light hues along with brilliant pops of red.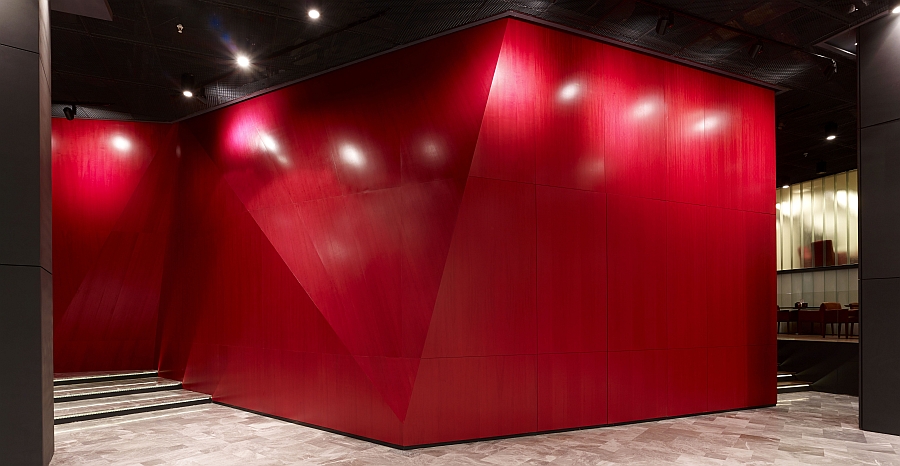 Building A of the headquarters is spread across five different levels and holds many of the office spaces, while Building B is a two-level structure that houses the cafe, library, resting, short meetings, dining hall and conference room along with a few other offices. Since the headquarters is a fair distance away from the city center, it is designed to ensure that the employees find everything they need inside the large complex itself! While most contemporary offices tend to stay away from black, the large, open interiors and the high ceilings seem to offer the perfect backdrop for a darker color scheme.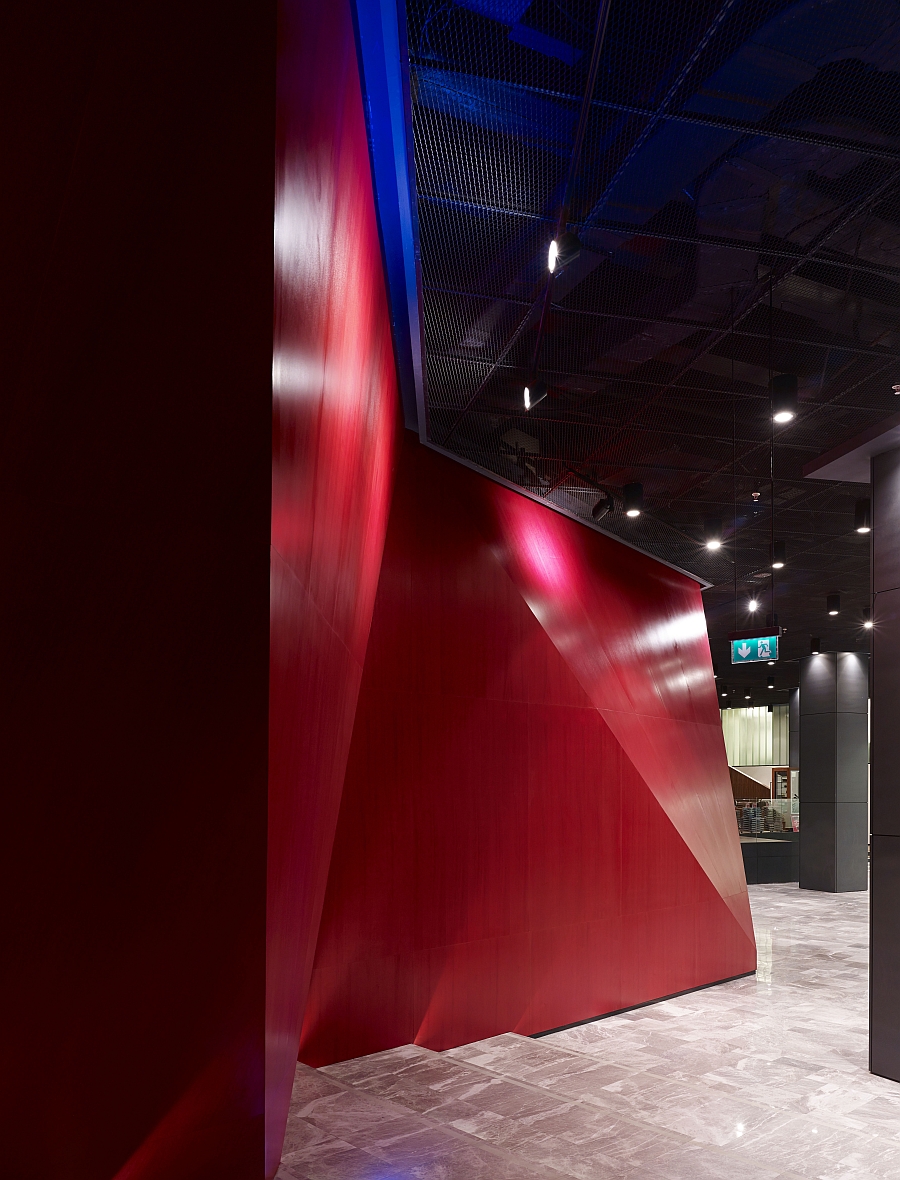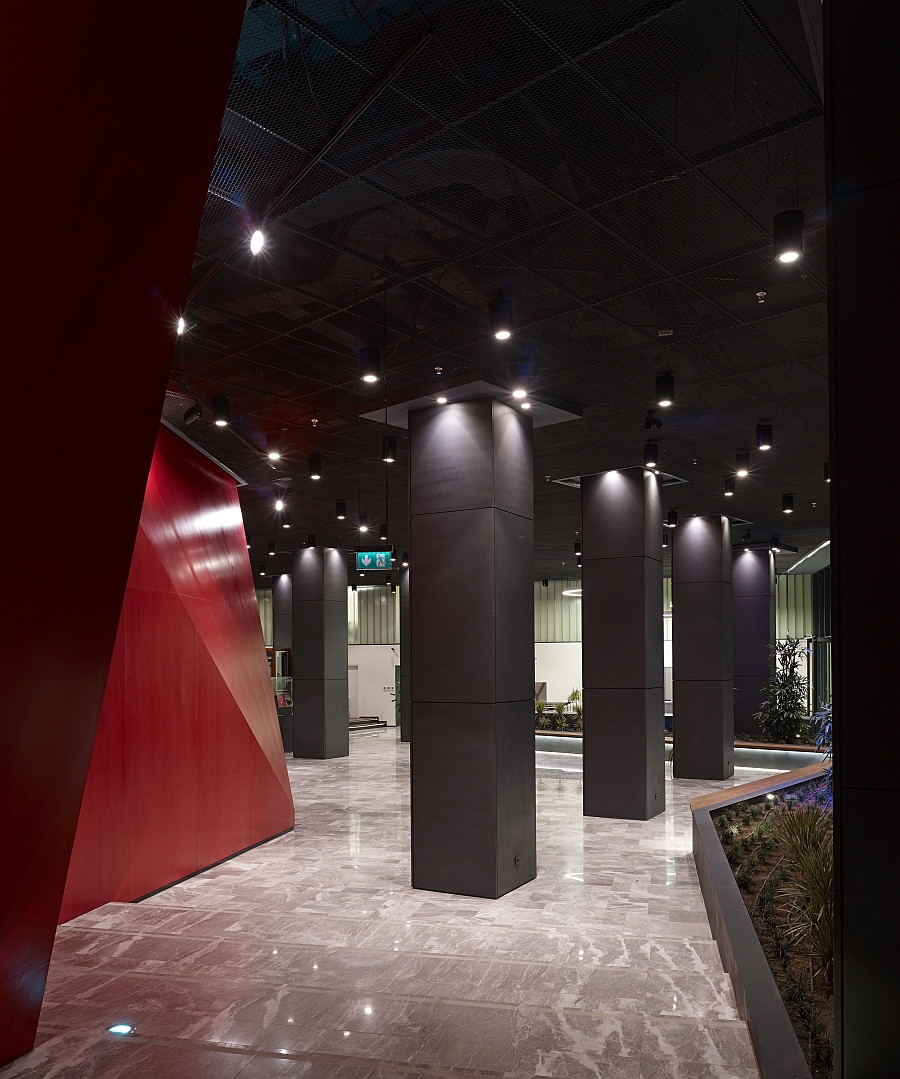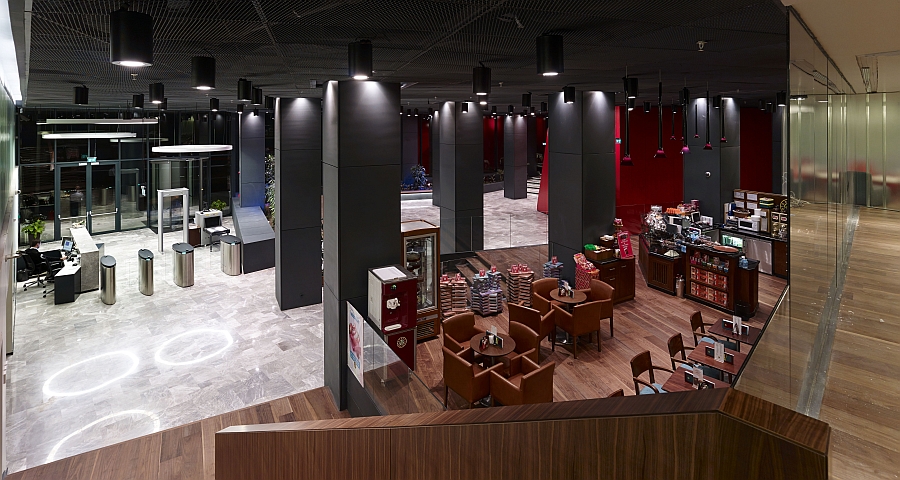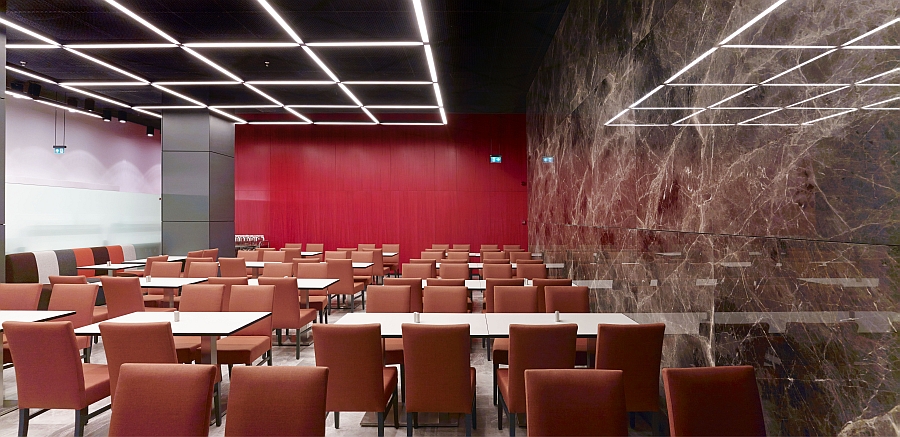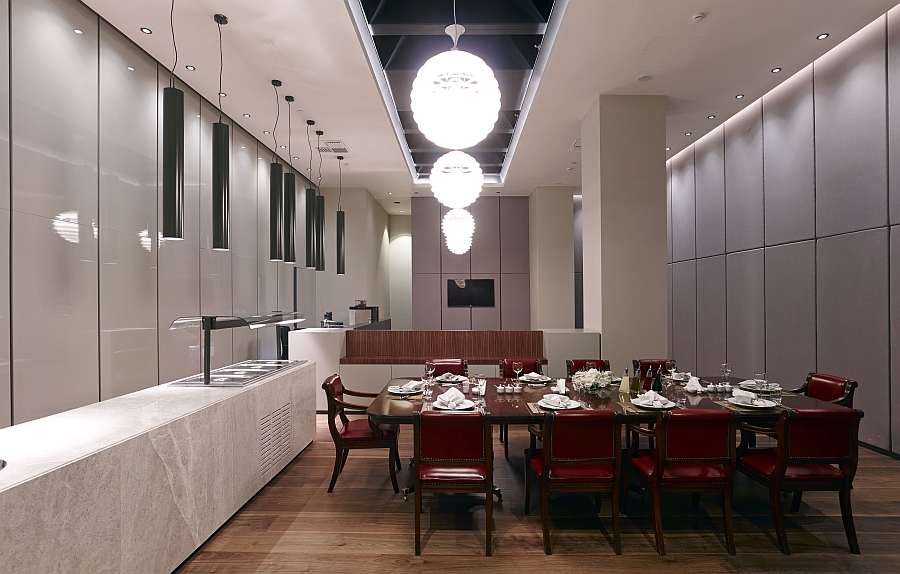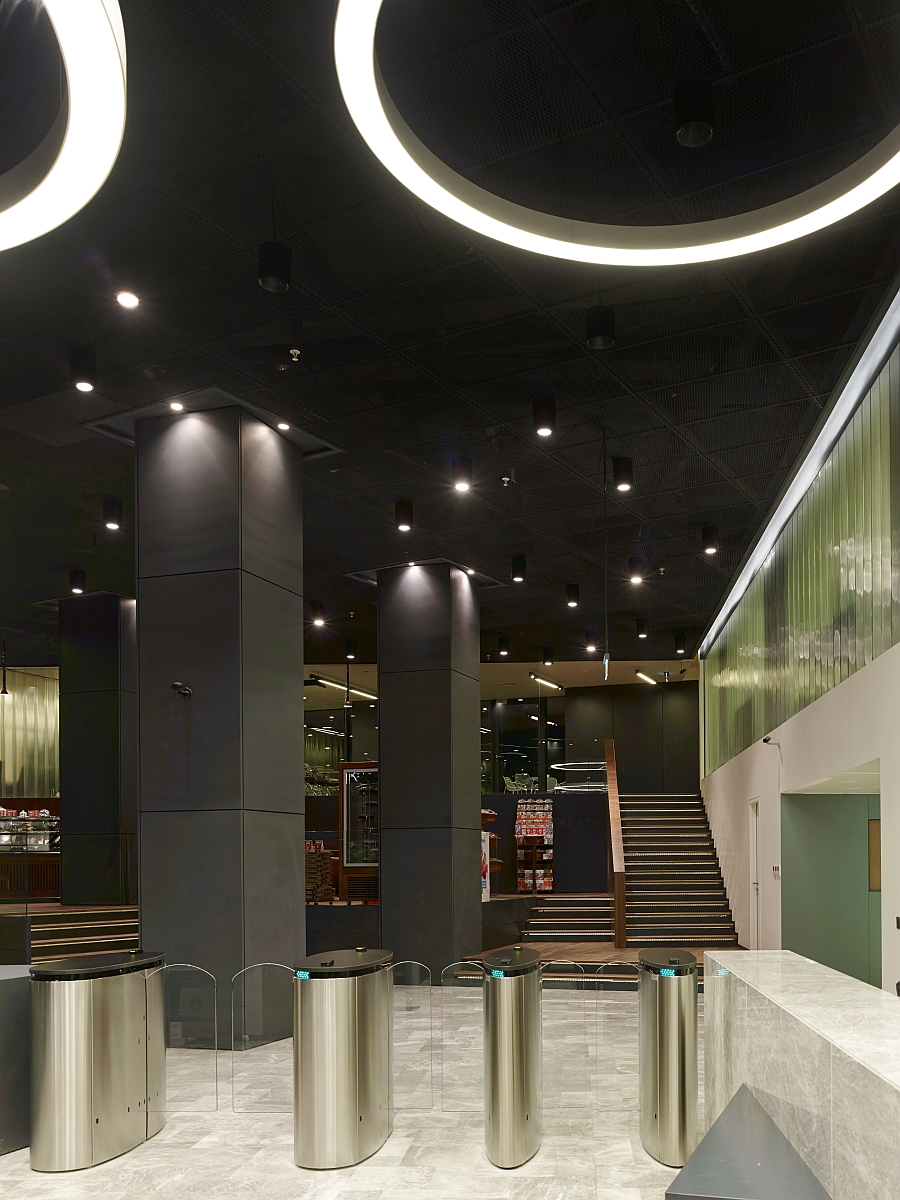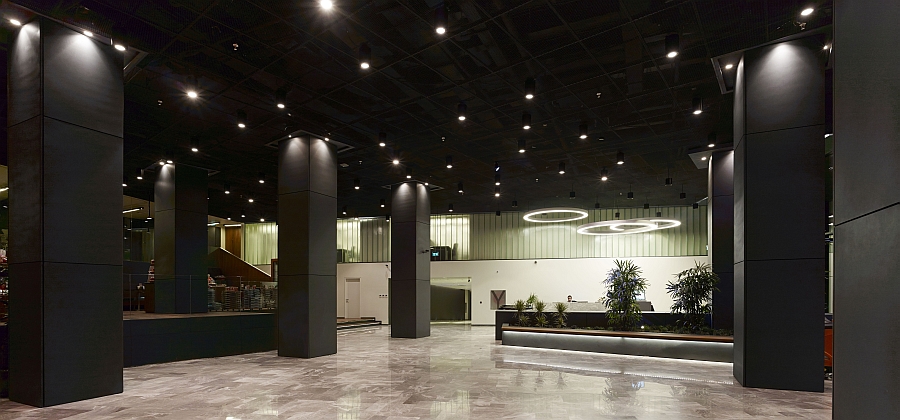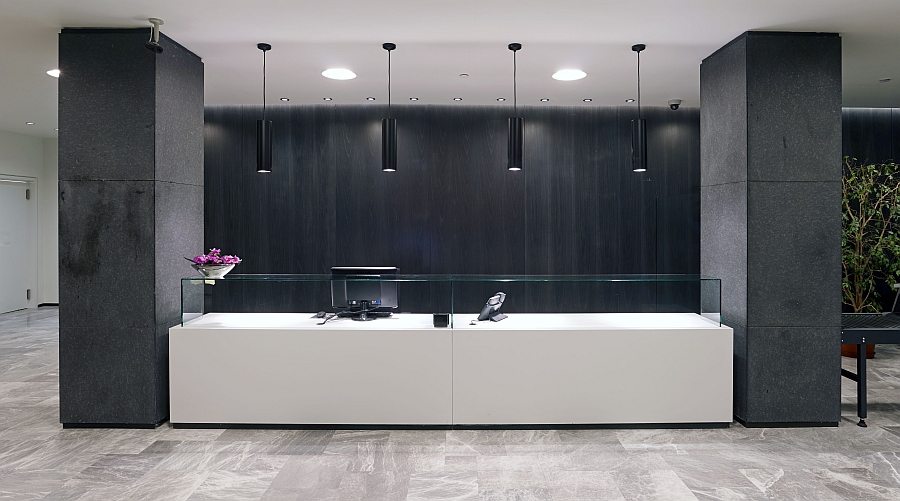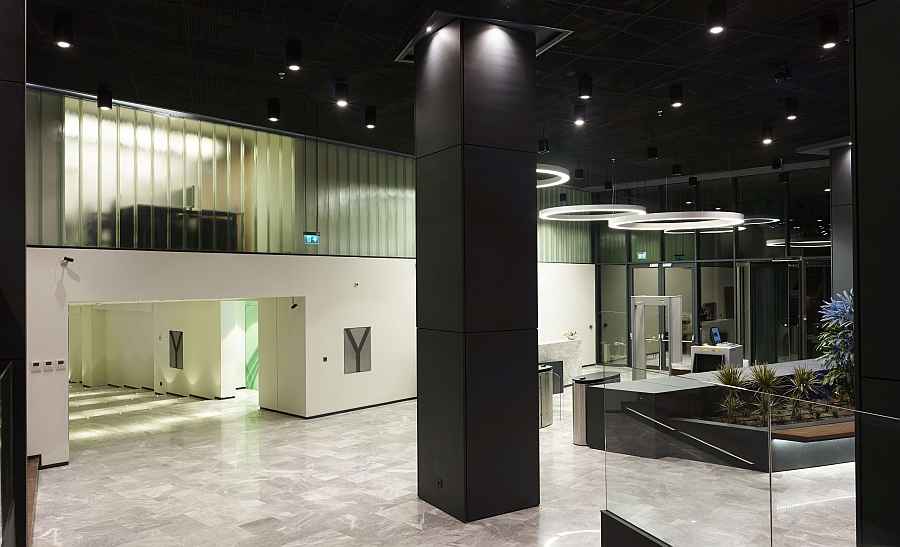 Black brings sophistication and elegance to the space, while a giant wooden structure in red along with other splashes of the color add vibrant allure to the indoors. An indoor garden, a rooftop garden and a dynamic interaction between both buildings ensures that there is always a sense of freshness inside. The emphasis here is firmly on the fluidity of spaces, with each one flowing into the next in an effortless fashion.