After the recently concluded football world cup, few people need an introduction to the amazing sights and sounds that the city of Rio de Janeiro holds. Not that we needed the event to really showcase the amazing diversity of Brazil and its bright and brilliant nightlife. But it sure once again reminded us of the captivating beauty that the country holds. Alex Lerner, the host of a Brazilian television show, was always smitten by the charm of Rio and wanted a mesmerizing yet secluded retreat in the city that offered him the best possible view of the ocean in the distance. And the thrilling AL House offers precisely that and a whole lot more!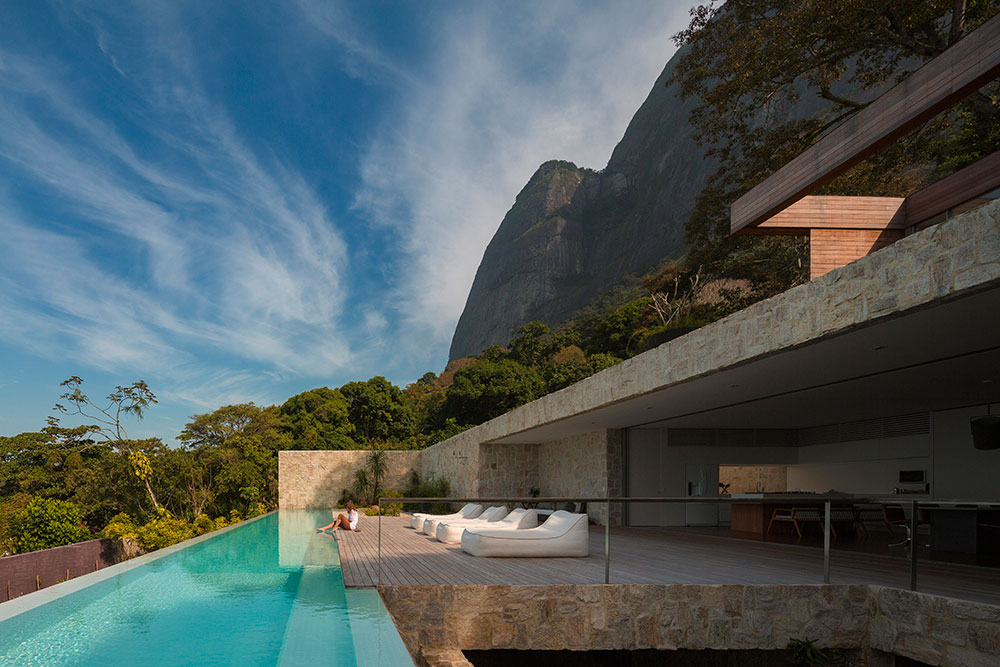 After plenty of searching, Alex found a quiet piece of land surrounded by natural canopy in the hills of the São Conrado neighborhood. Architect Arthur Casas soon brought to life the perfect residence that Alex had always envisioned while elevating it to a whole new level with the wonderful use of semi-minimal aesthetics and a daring blend of textures. The lavish pool outside and the exquisite deck space overlooking the vibrant coast of Rio and the ocean are the true focal points of this 5,200-square-foot house.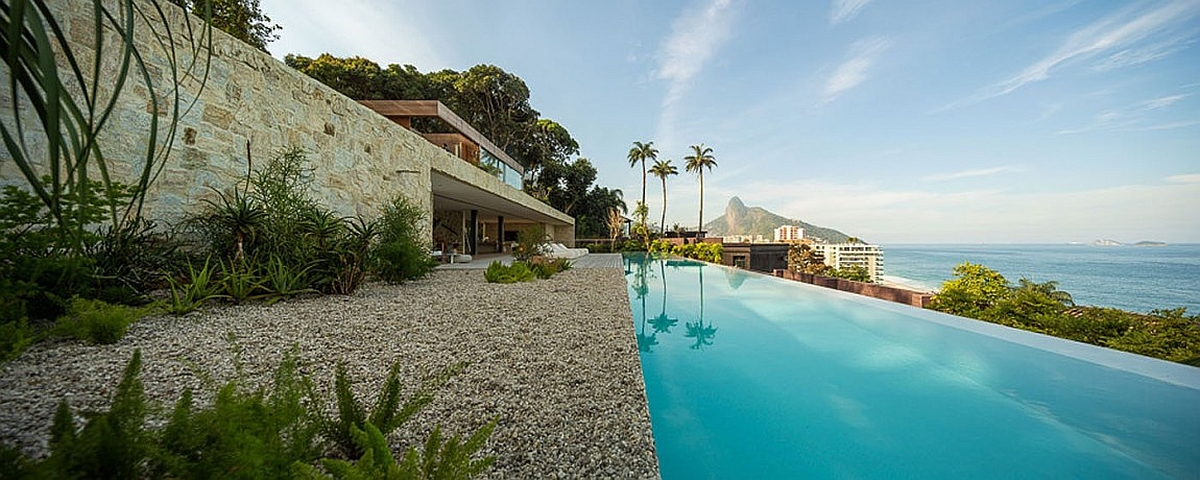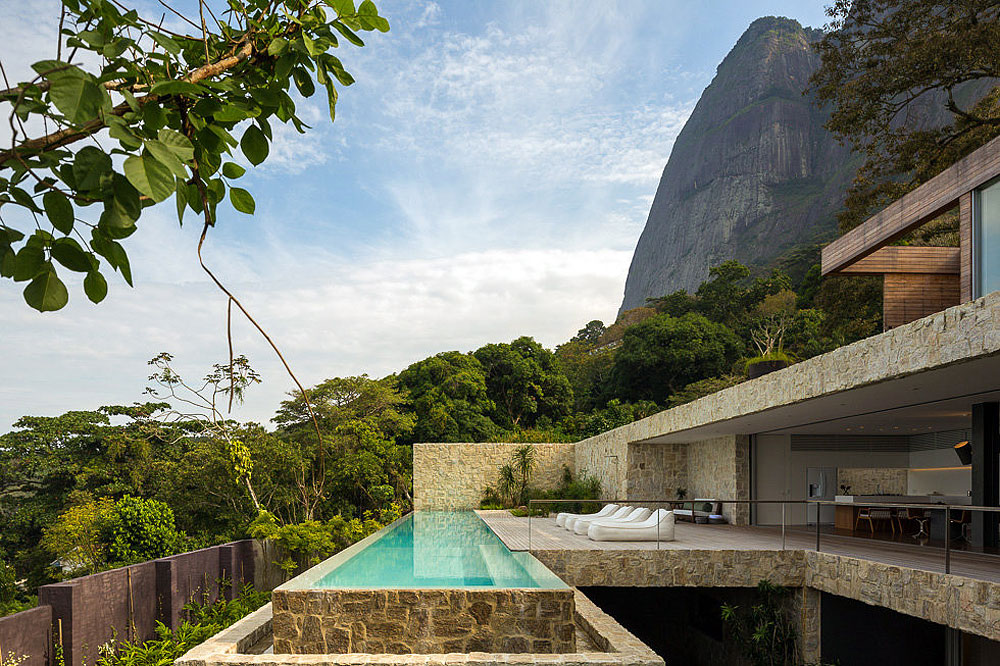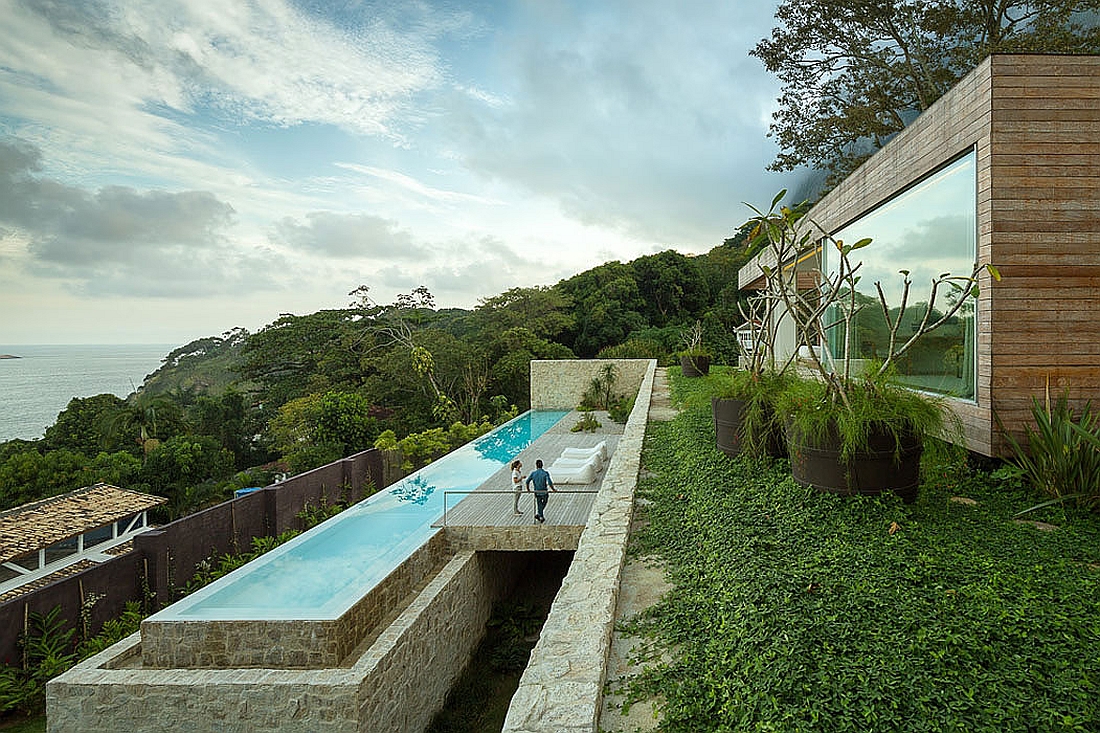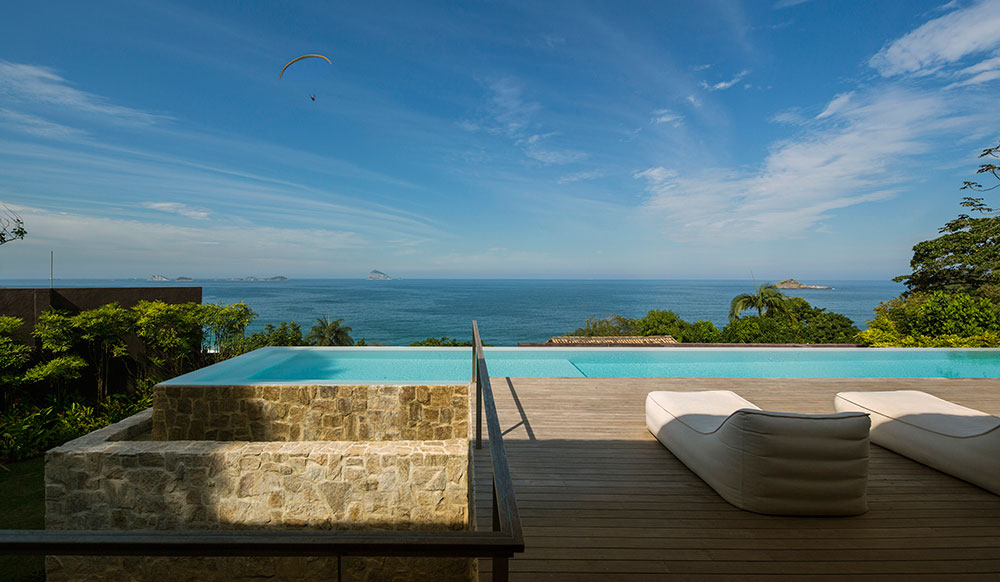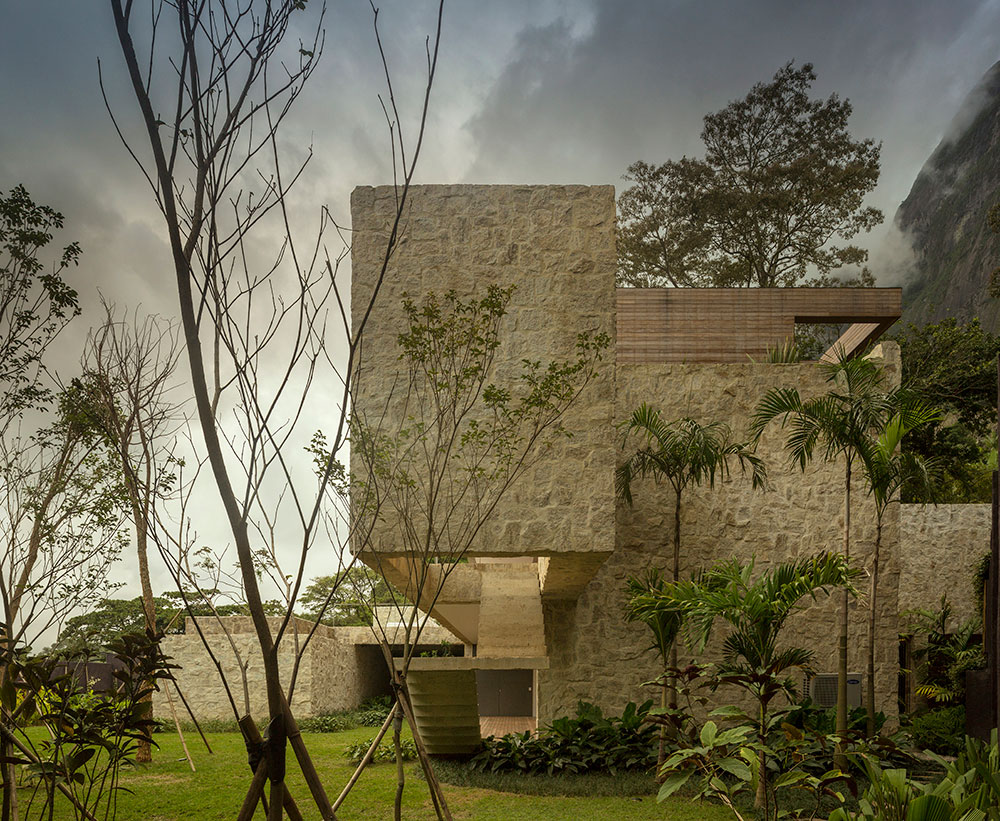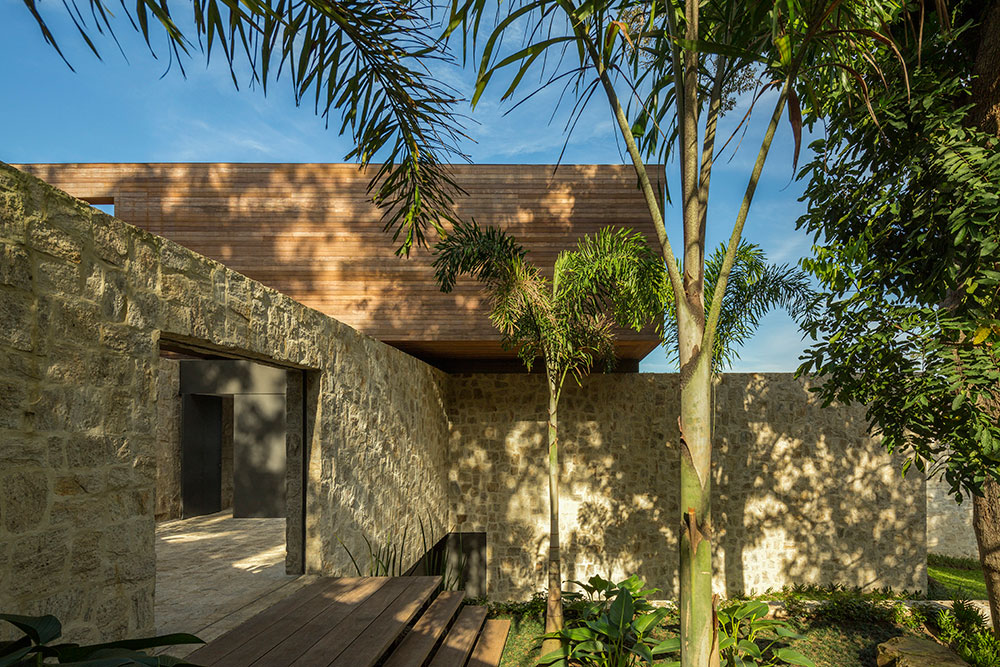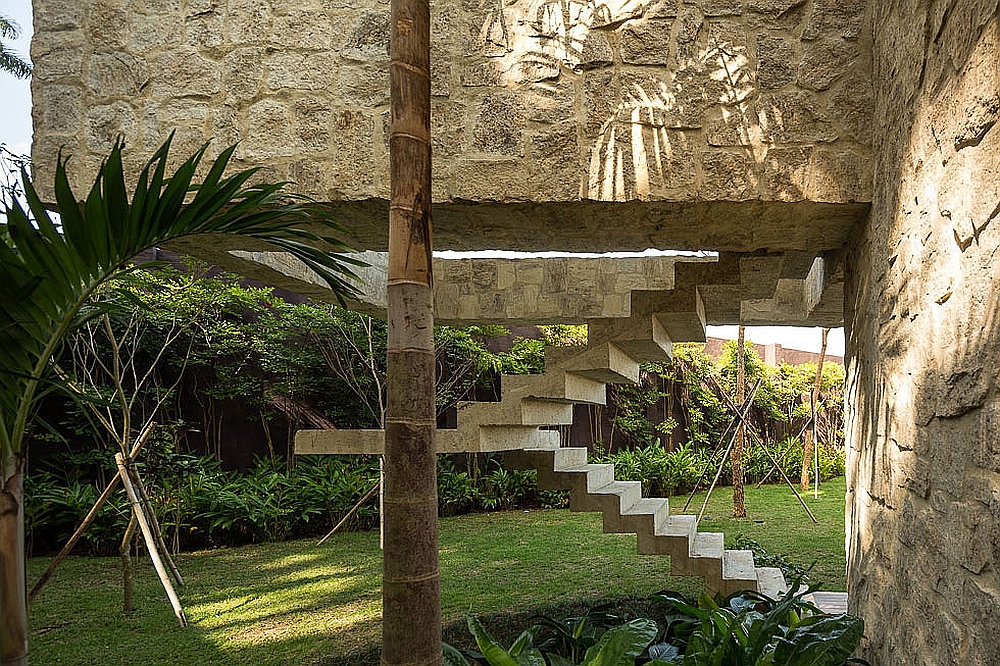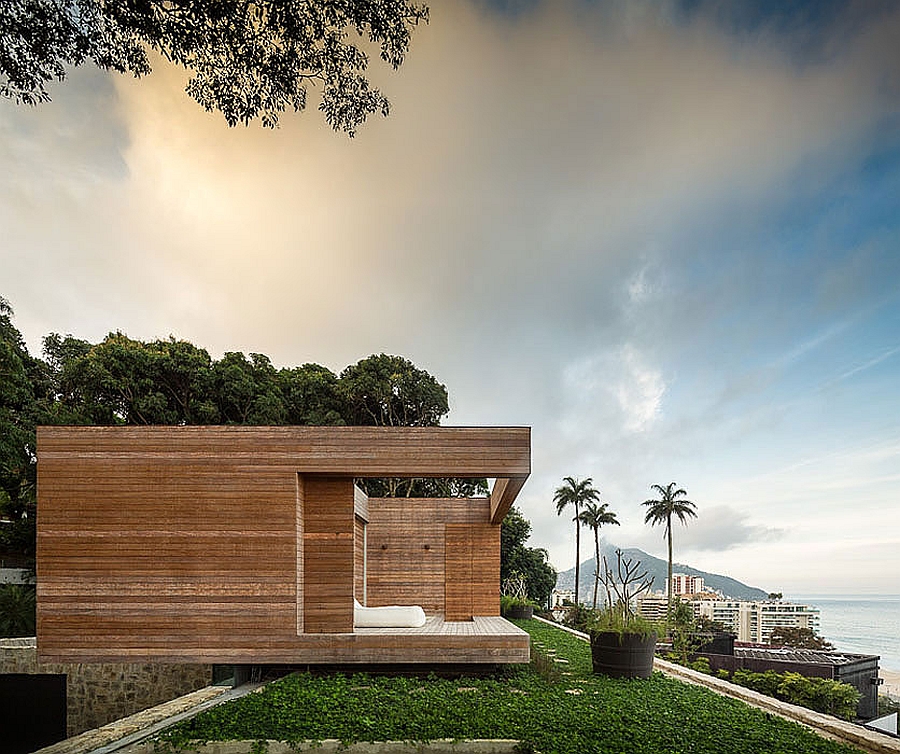 Since Alex wanted his interior to feature the exact stone color as the Western Wall in Jerusalem, the architect carefully incorporated this feature while adding wood and glass to lend visual balance. The living area is connected with the deck outside in an effortless manner, and the cozy private bedrooms offer unabated views of the waves in the distance.
Much like everything else in Rio, this remarkable home comes alive once the sun sets, as it offers some breathtaking views of Rio at its dazzling best!