Over the years, we have seen some of the most expansive and exceptional homes from South Africa conjured up and brought to life by the ingenious folks at Nico van der Meulen Architects. Set in a lovely landscape that is filled with natural goodness, this gorgeous house in Pretoria is another wonderful example of their inimitable style. Combining warm, natural hues with sleek, modern design, House Boz seems like a luxurious yet organic extension of the scenery that surrounds it. Incorporating several contrasting elements, the striking rectangular silhouette of the house is comprised of various square boxes that seemingly borrow from the classic bush lodge design.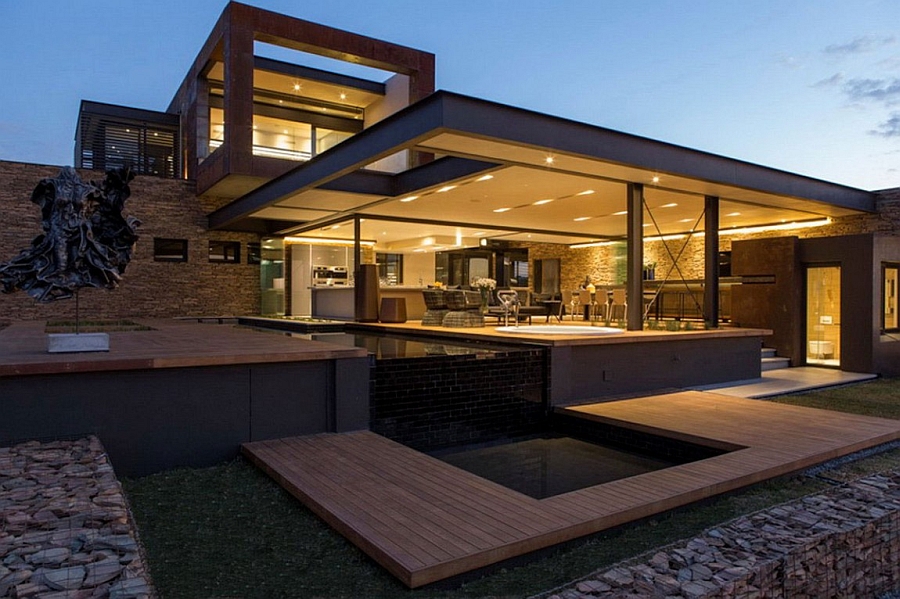 An entrance hall that leads to the main living areas is placed in between two large, double garages that give the home a distinct street façade. A lovely koi pond and a beautiful entryway leading to this main hall set the tone for the colors and the design style used to shape the interior. A large living area with a modern kitchen and dining space greet you inside. Bright pops of orange and yellow breathe life into a home that is dominated by the many shades of grey and cream. The kitchen overlooks the porch that features a tranquil garden, a Jacuzzi, an infinity-edge pool and even a children's pool.
Large frameless folding doors ensure that the transition from the public areas to the porch is both seamless and unabated. The private quarters are housed on the top level, with four en suite bedrooms located on one side and the three children's bedrooms on the other. A suspended walkway links both of these wings, while plush decor accentuates the opulence of the home.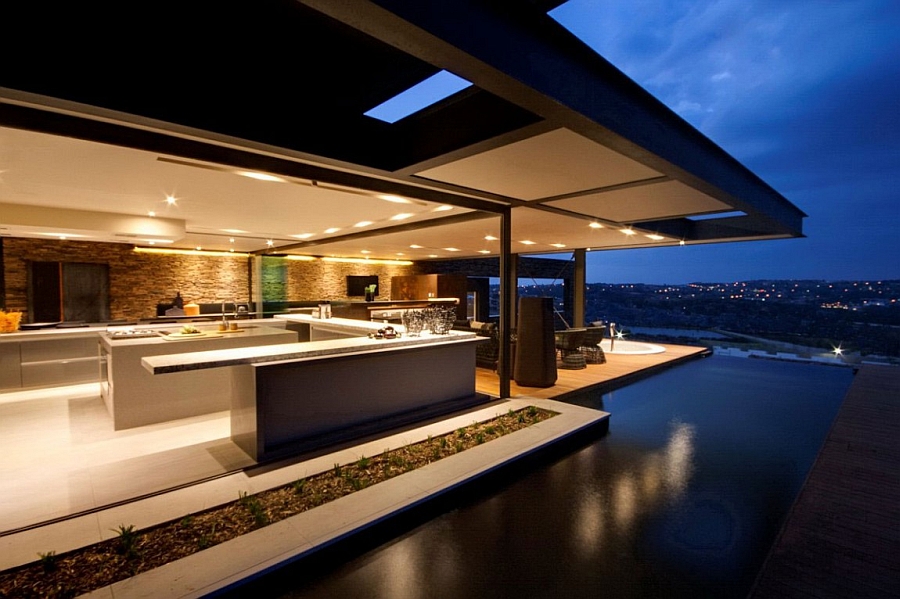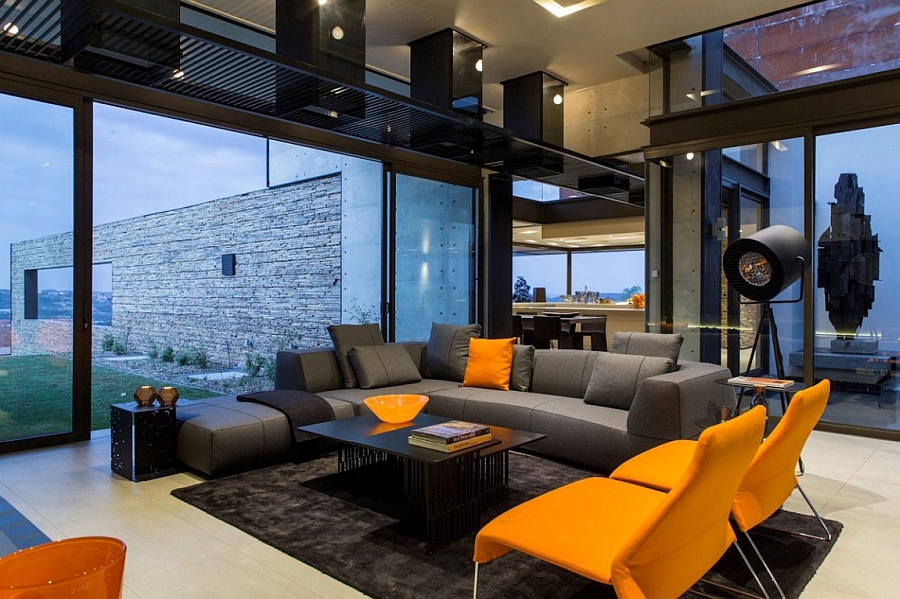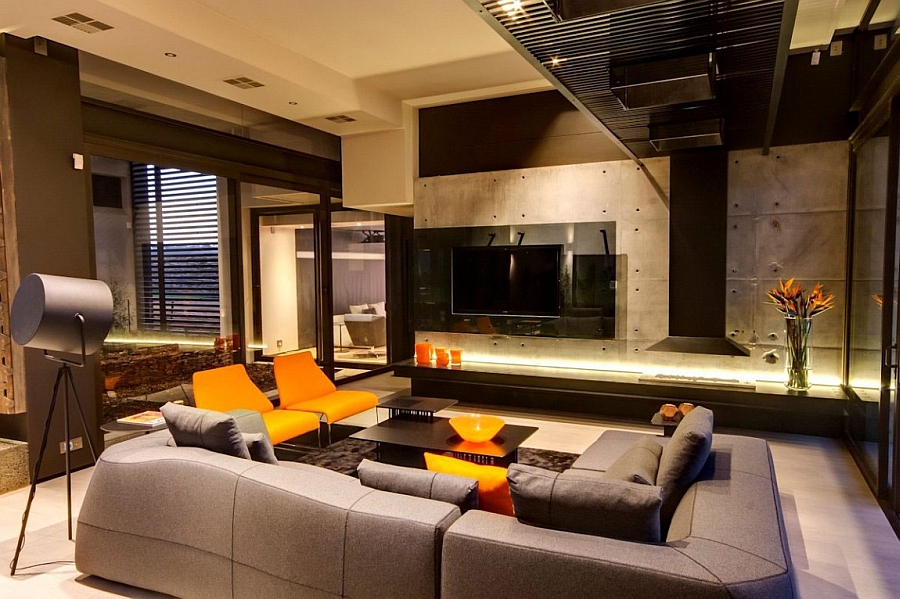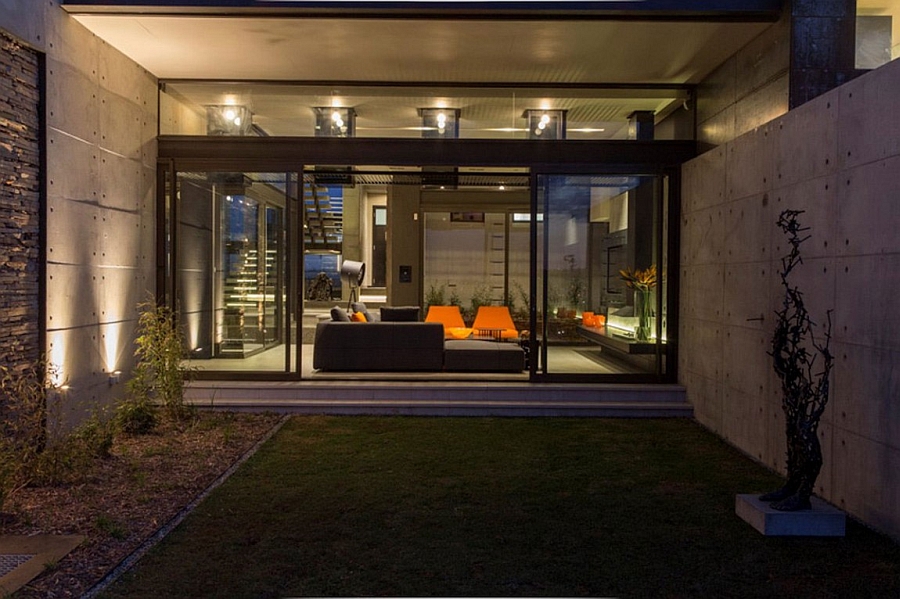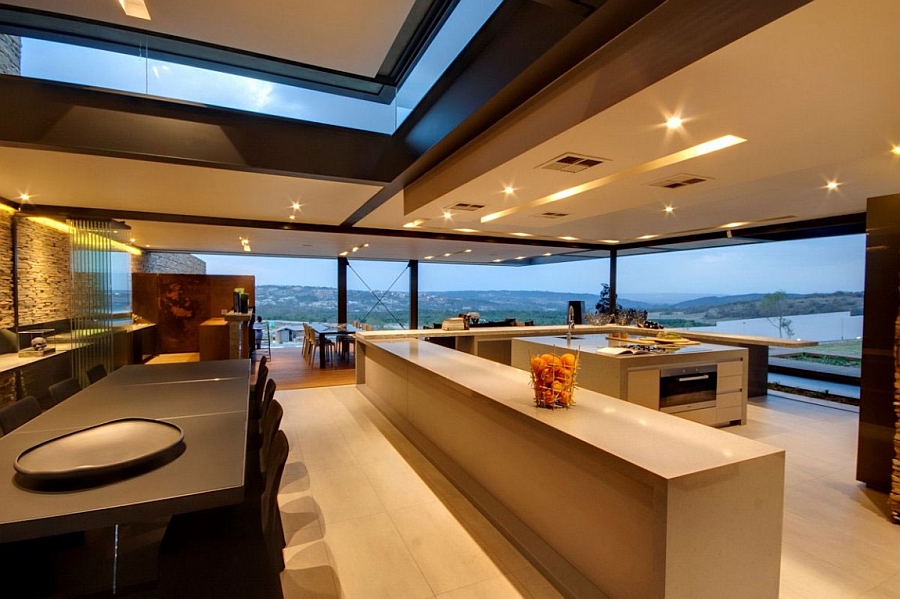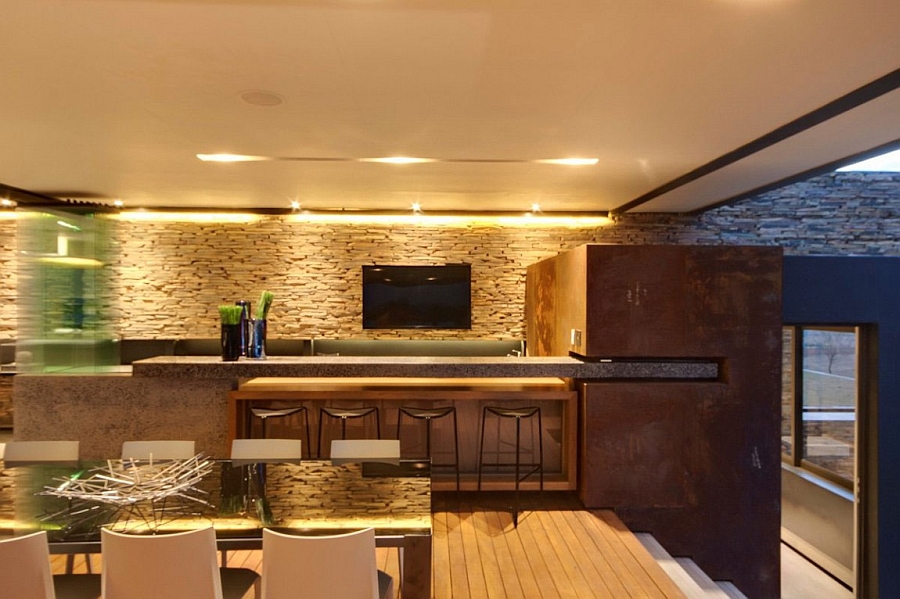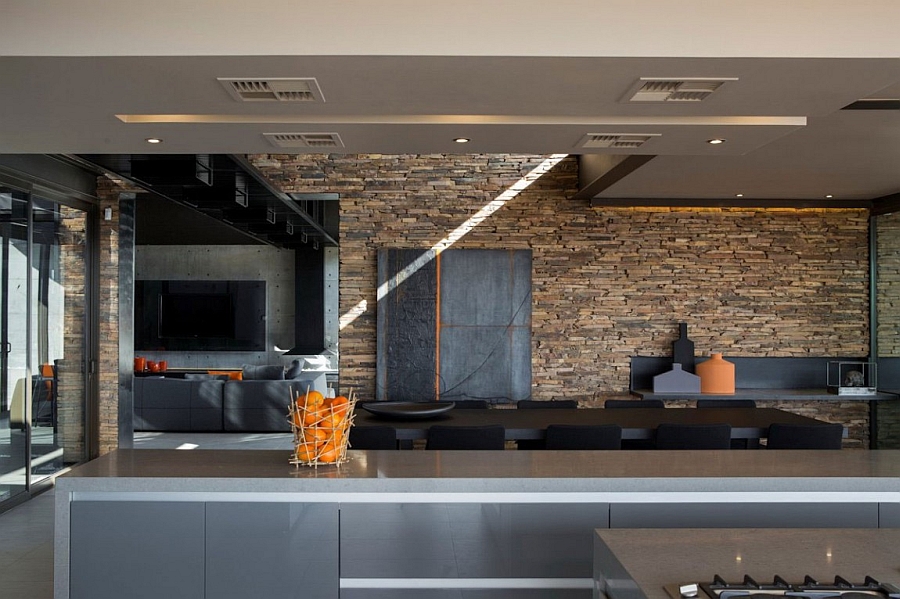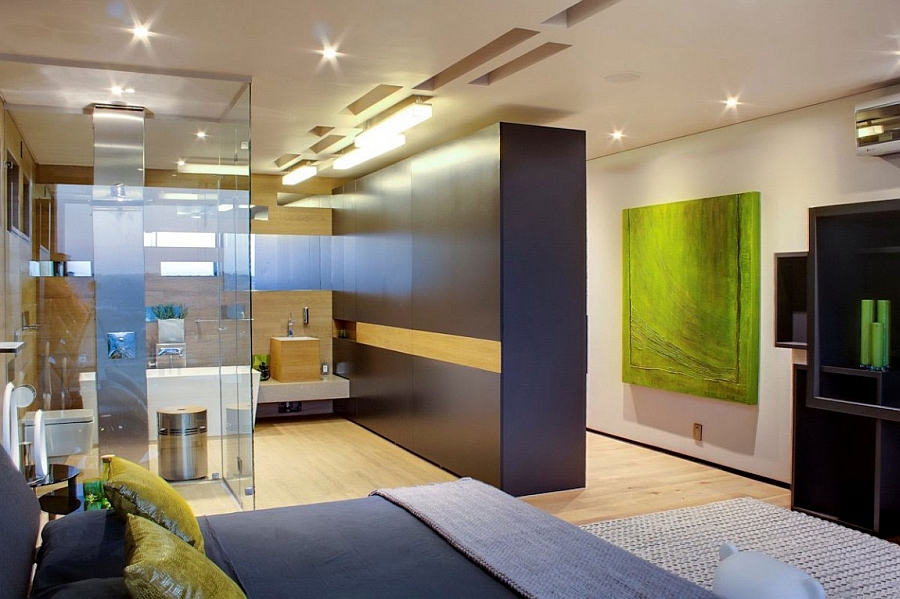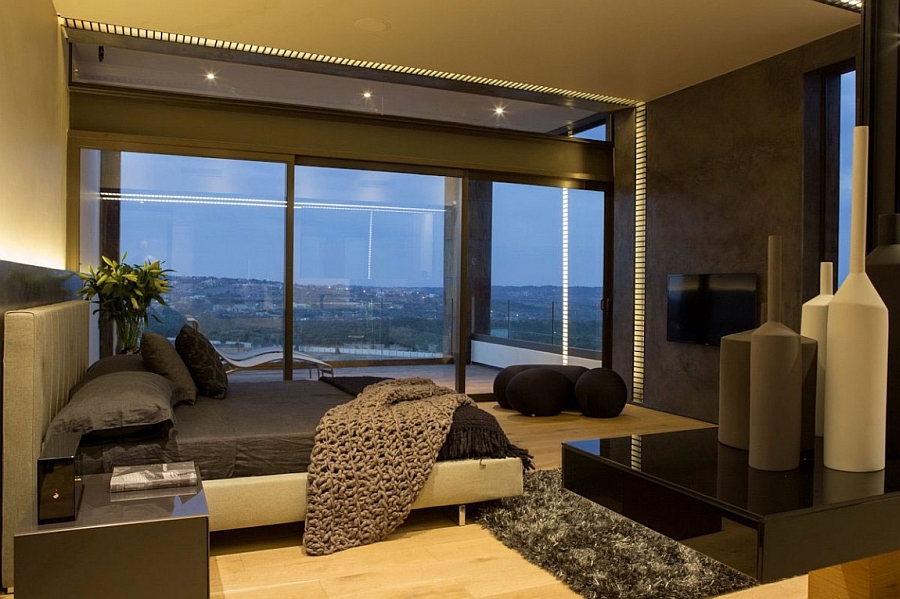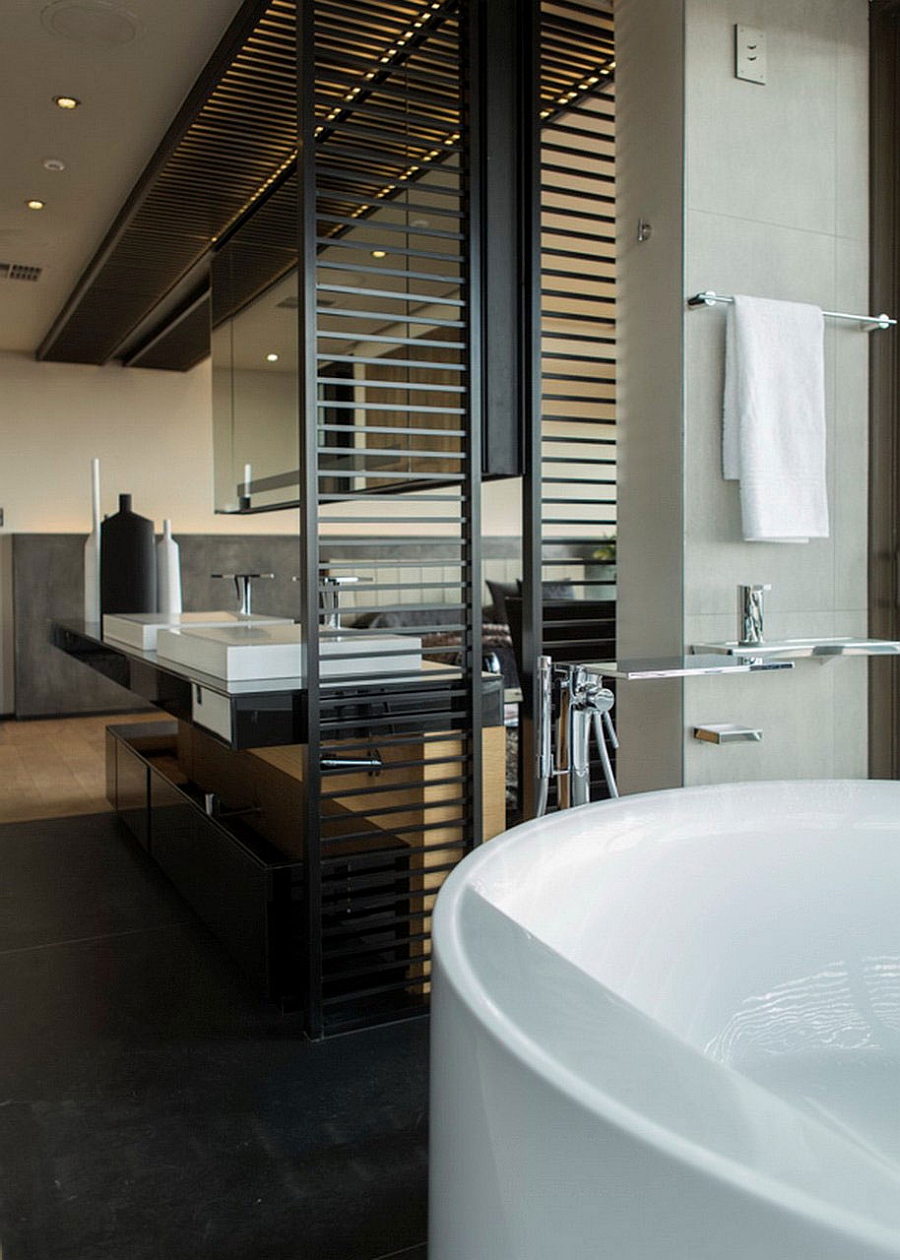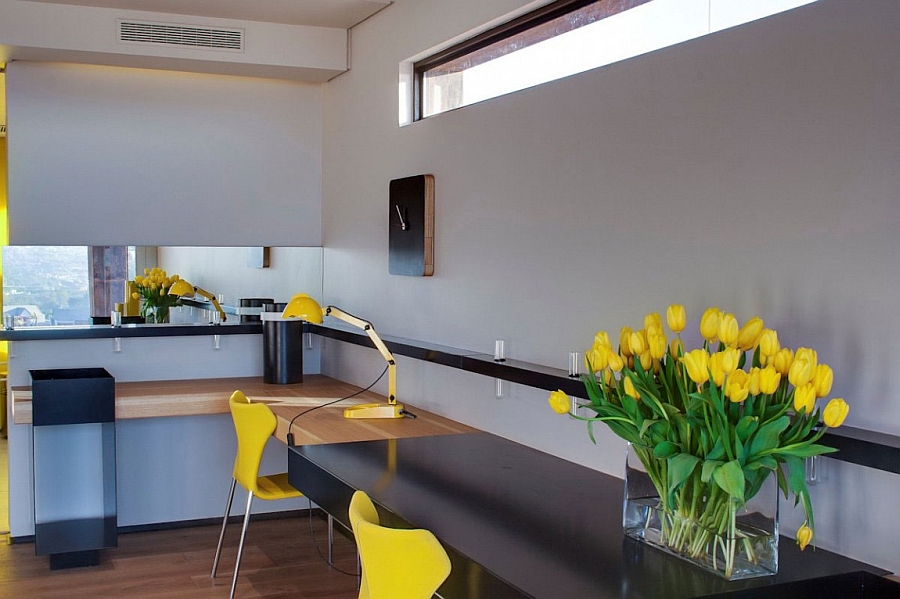 The interiors feature linear and monolithic forms that complement the architect's vision for this house. Many of the functional elements were designed to become beautiful features that visually connect the spaces and create links throughout the house rather than just remaining purely functional.