Think of Las Vegas, Nevada and the first thing that comes to mind is the glamour, the casinos and an unending strip of glittering lights that promise a party that is never-ending. It is a city that professes the idea of "what happens in Vegas stays in Vegas", but the brilliant Tresarca somehow managed to sneak its way out of Nevada's rocky outback! This mesmerizing and architecturally exquisite residence was crafted with great care by Assemblage Studio to reflect the rugged terrain of the surrounding landscape. Imitating the multitude of shades, textures and hues around it and reinterpreting them in a luxurious and contemporary fashion, it challenges the conventional perception of boundaries.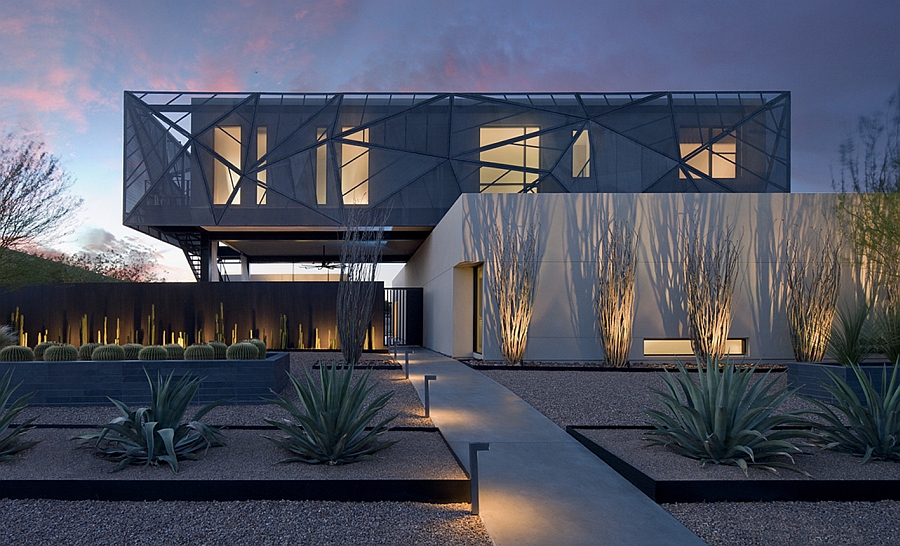 We have always been a fan of homes that feature a unique façade that sets them apart from the rest. Clad in metallic steel mesh, the design of the house not only considers the aesthetic side of things, but also provides ample shade for the homeowners and keeps them protected from the scorching heat during the daytime. An extravagant living room, a dining area and a cutting-edge kitchen are placed on the lower level, while the top floor features several bedrooms and guest rooms that offer unabated views of the scenery outside.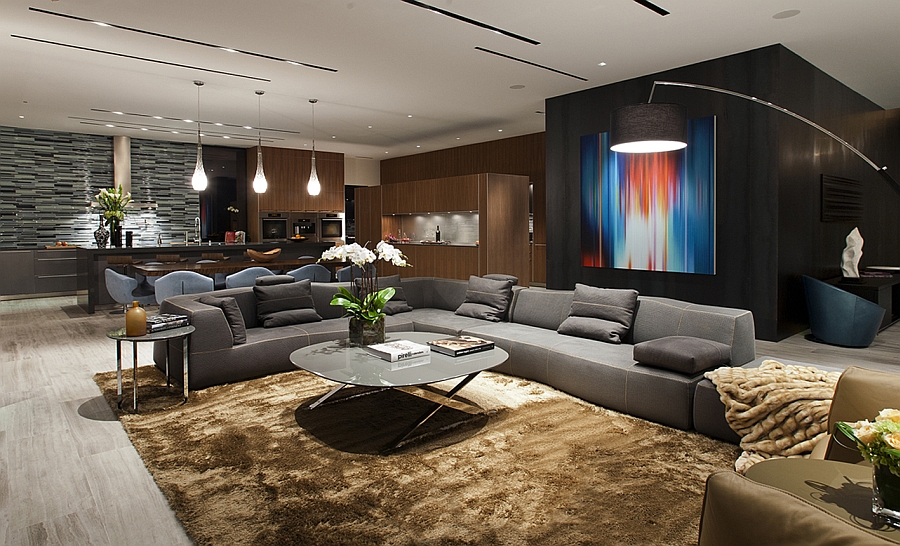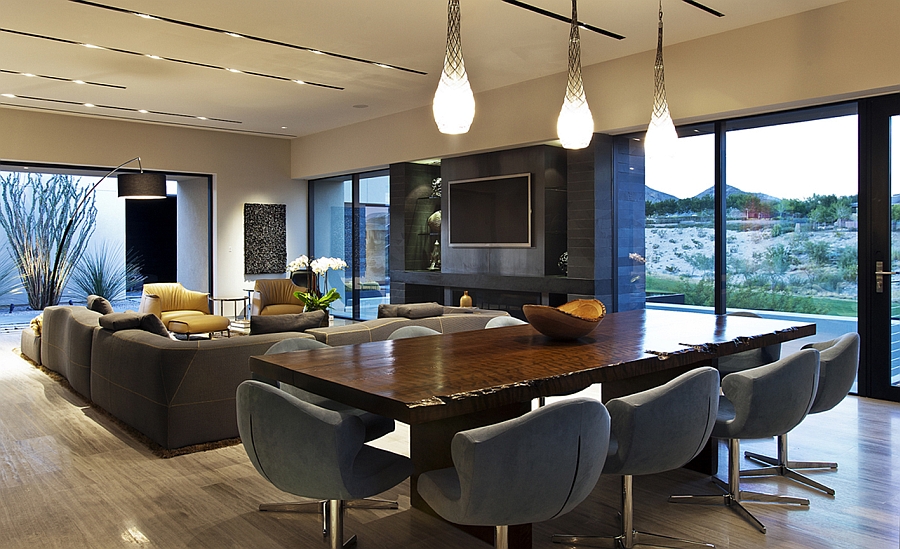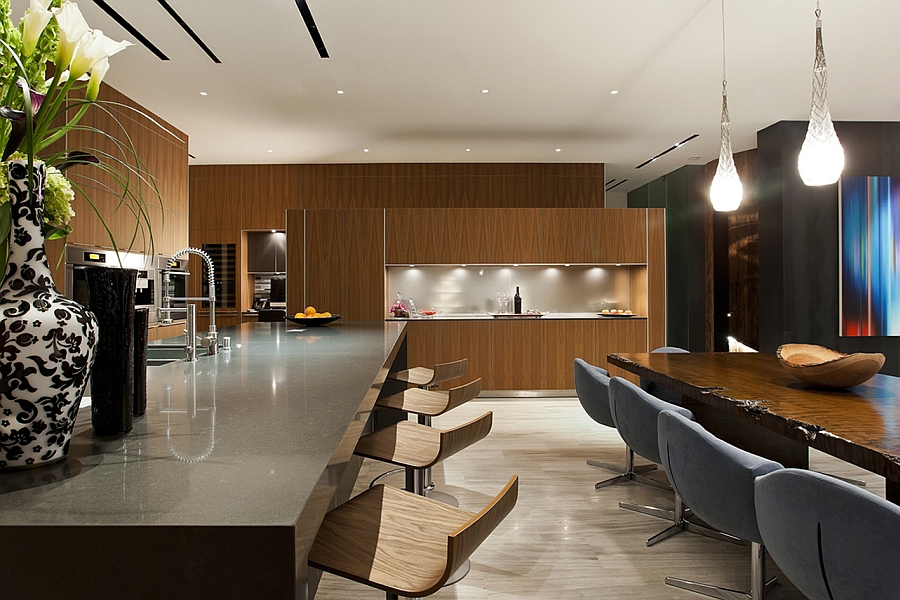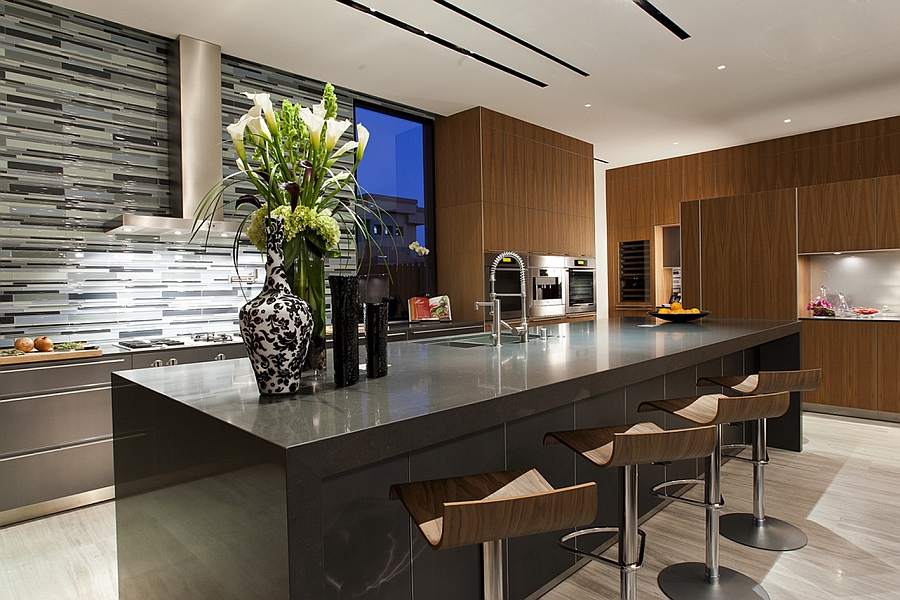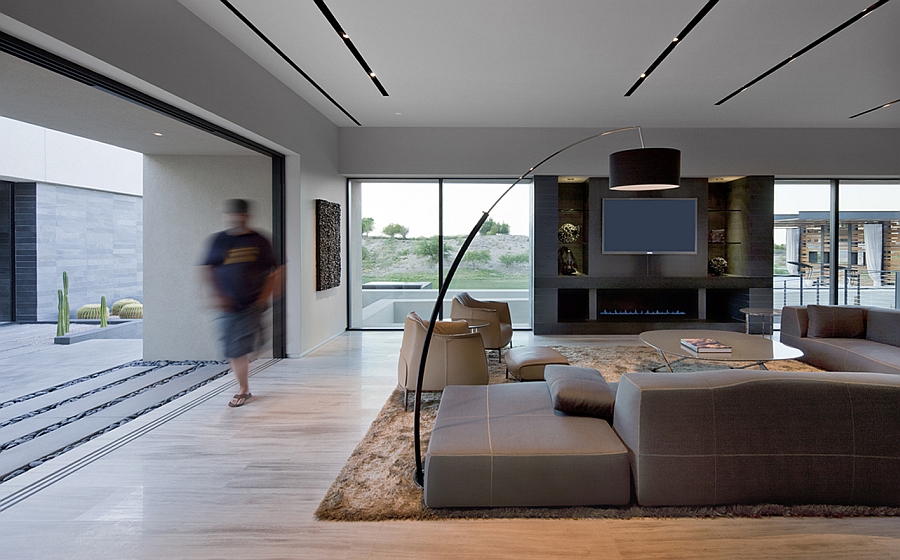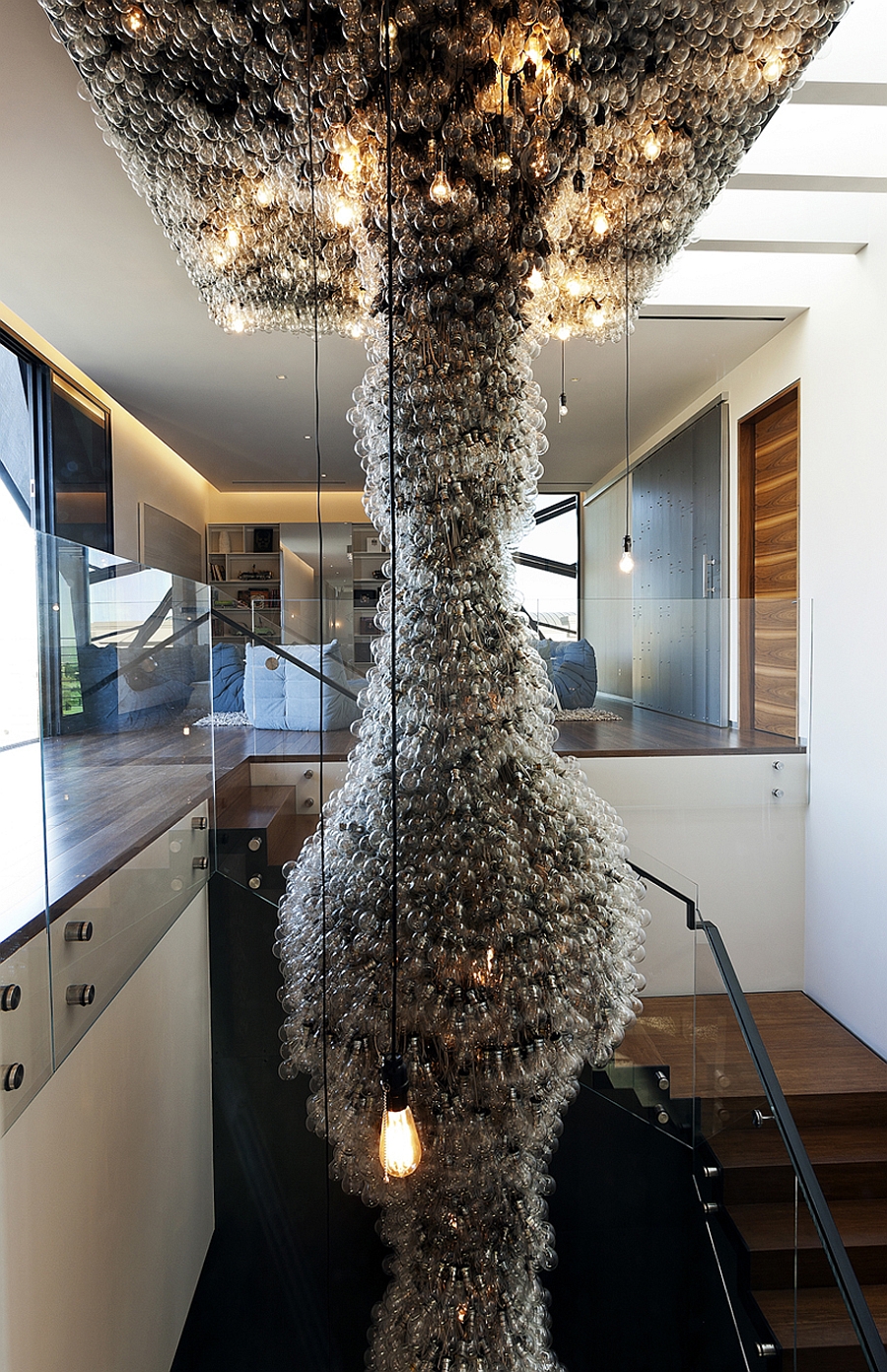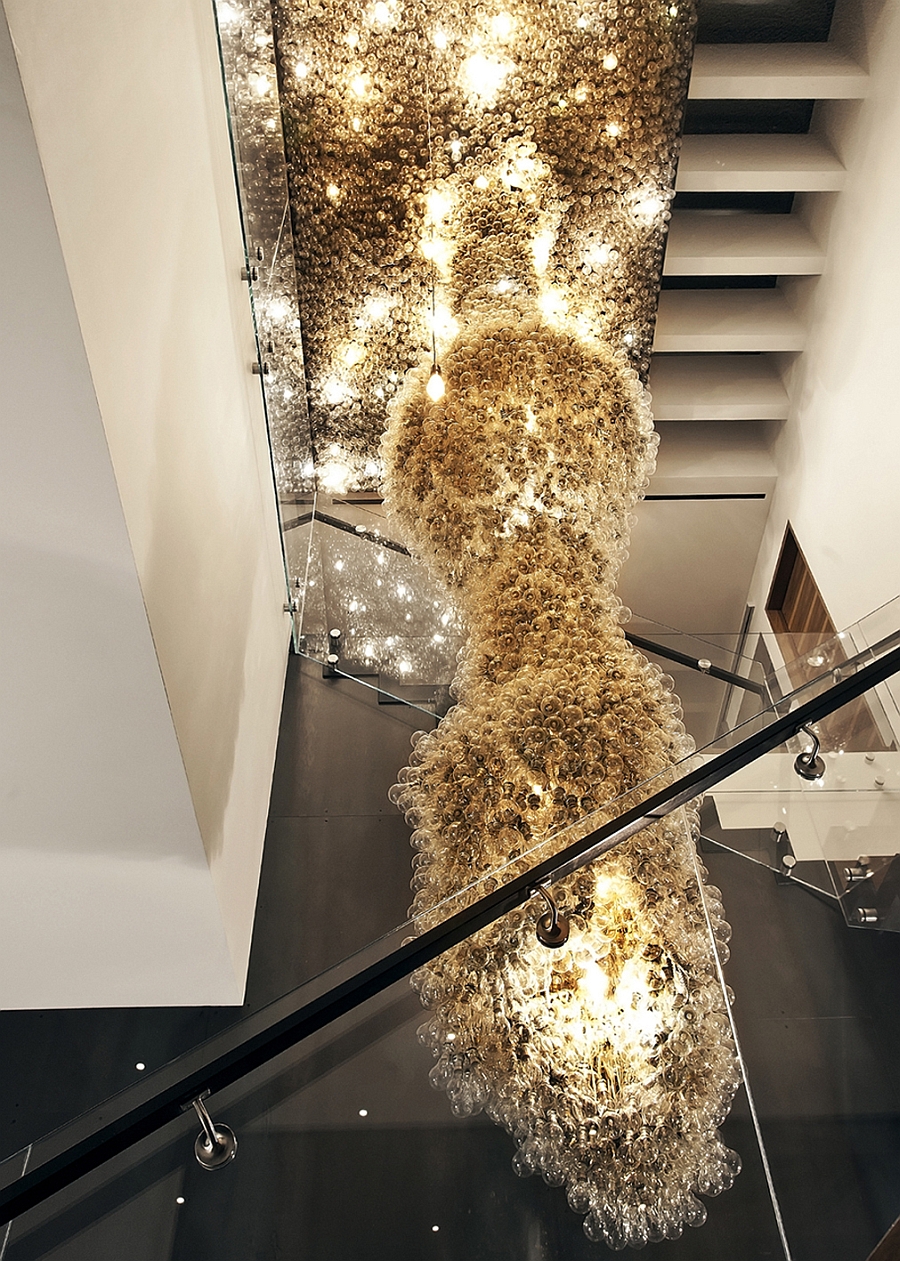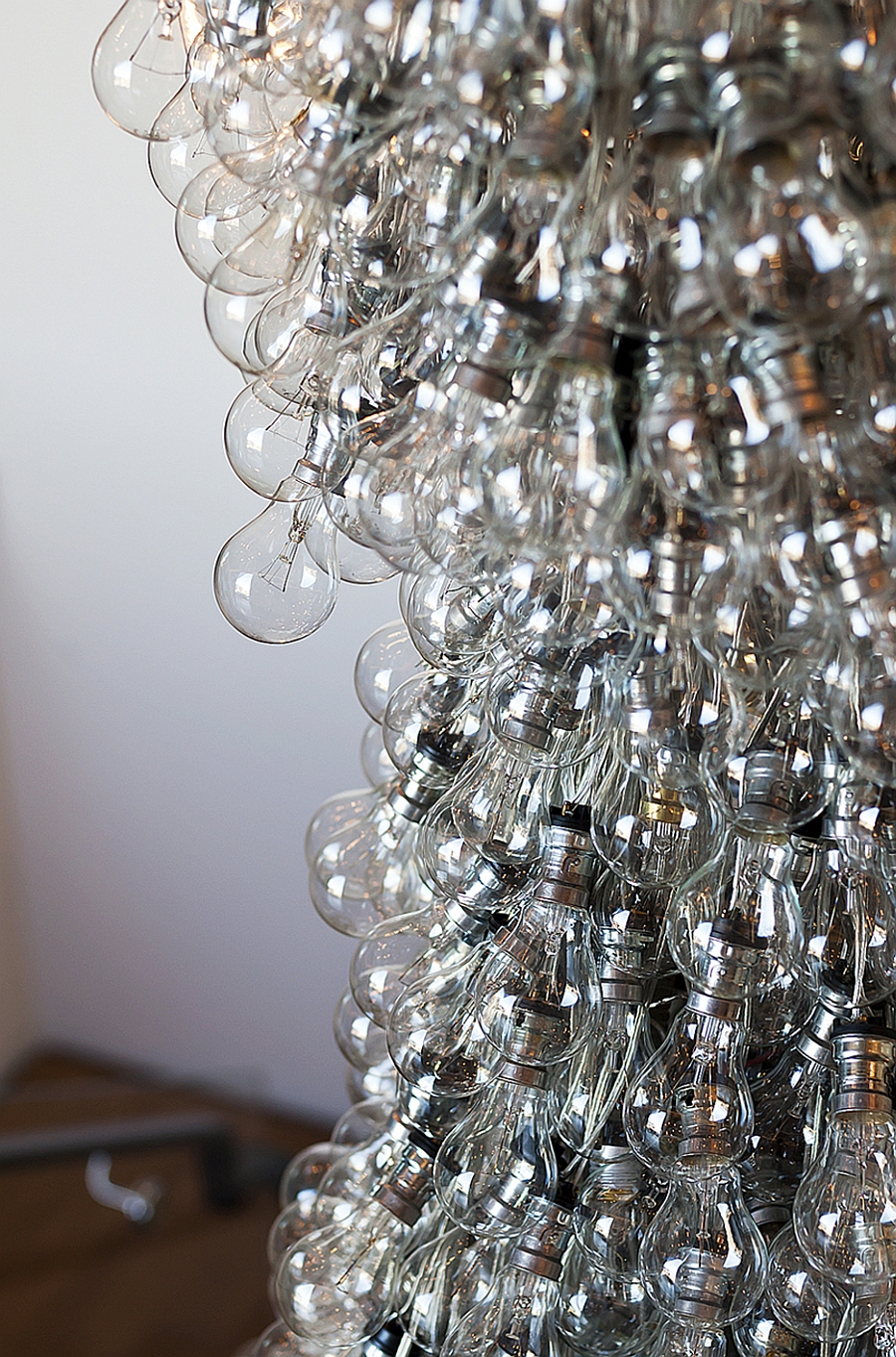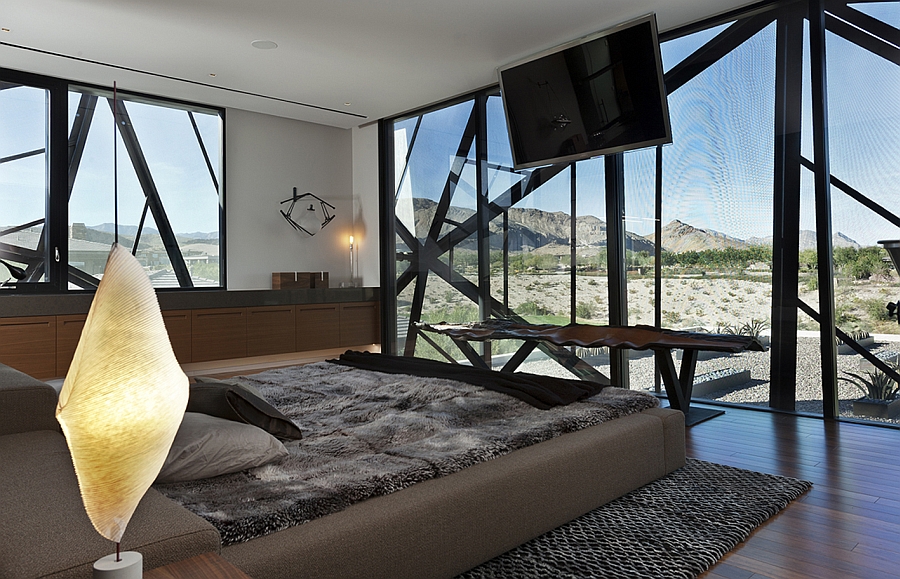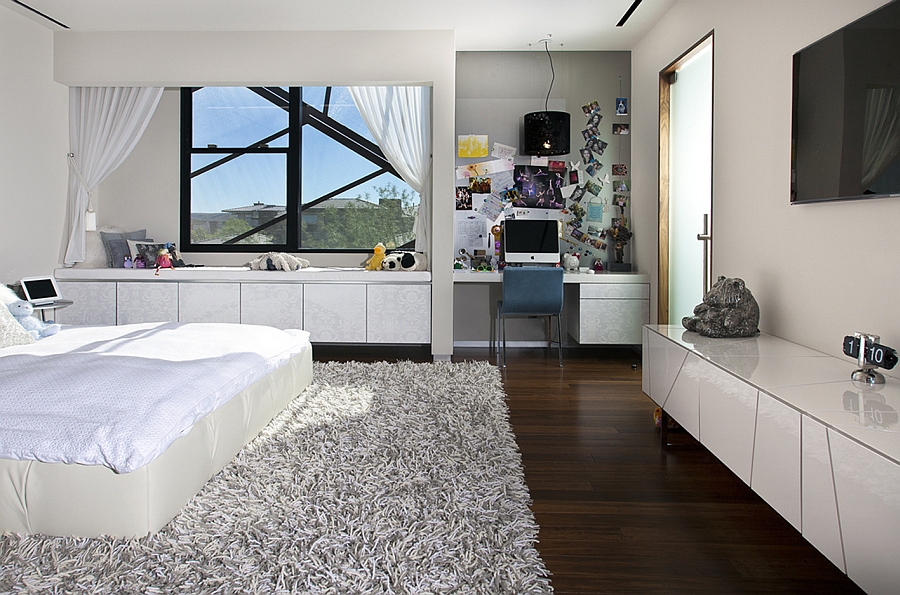 Lovely warm textures throughout the residence complement the pristine white backdrop perfectly. An extraordinary lighting installation next to the staircase is the obvious showstopper with thousands of bulbs creating a captivating and amazing focal point. A serene Zen garden, a spacious deck area, reflective ponds and a refreshing pool occupy the expansive outdoors that take over once dusk starts to set in. Combining chic industrial style with sleek, modern semi-minimalism, the Tresarca is a delight to the senses at every turn!