Located in the beautiful and serene city of Piestany, Slovakia is the Man's Choice 2, a sophisticated contemporary residence designed by Bratislava-based at26. Displaying the elegance and sleek modern charm of a stylish bachelor pad, this beautiful home is spread across 148 square meters and exudes a unique style of its own. The living room presents an exclusive combination of contrasting textures, thanks to the use of exposed brick walls in black and wooden wall paneling in an innovative manner. This gives the living area a contemporary yet timeless appeal, even as the large low-slung tufted sofa steals the show.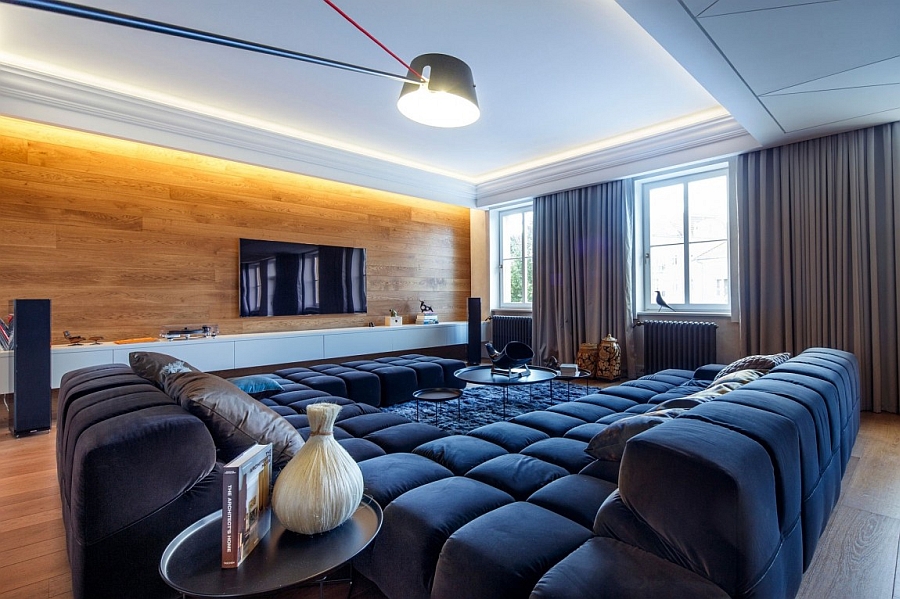 The open-plan living area includes the large living space, the gorgeous dining area in black that blends in with the backdrop, and a state-of-the-art contemporary kitchen that is also draped in dark hues. Light gray walls and drapes provide the room with a sense of visual softness, while the wooden floor and wall panels lend a touch of warmth. Bright pops of metallic accents in gold enliven the space, while a smart home office with curated decor completes the setting. Geometric tiles that offer a '3D visual effect' have been used to accentuate the black and white backdrop.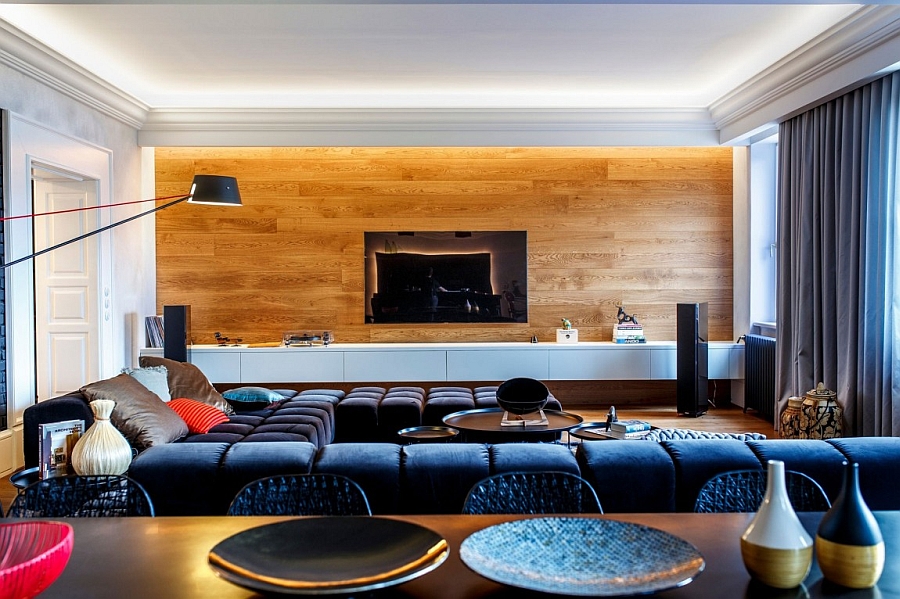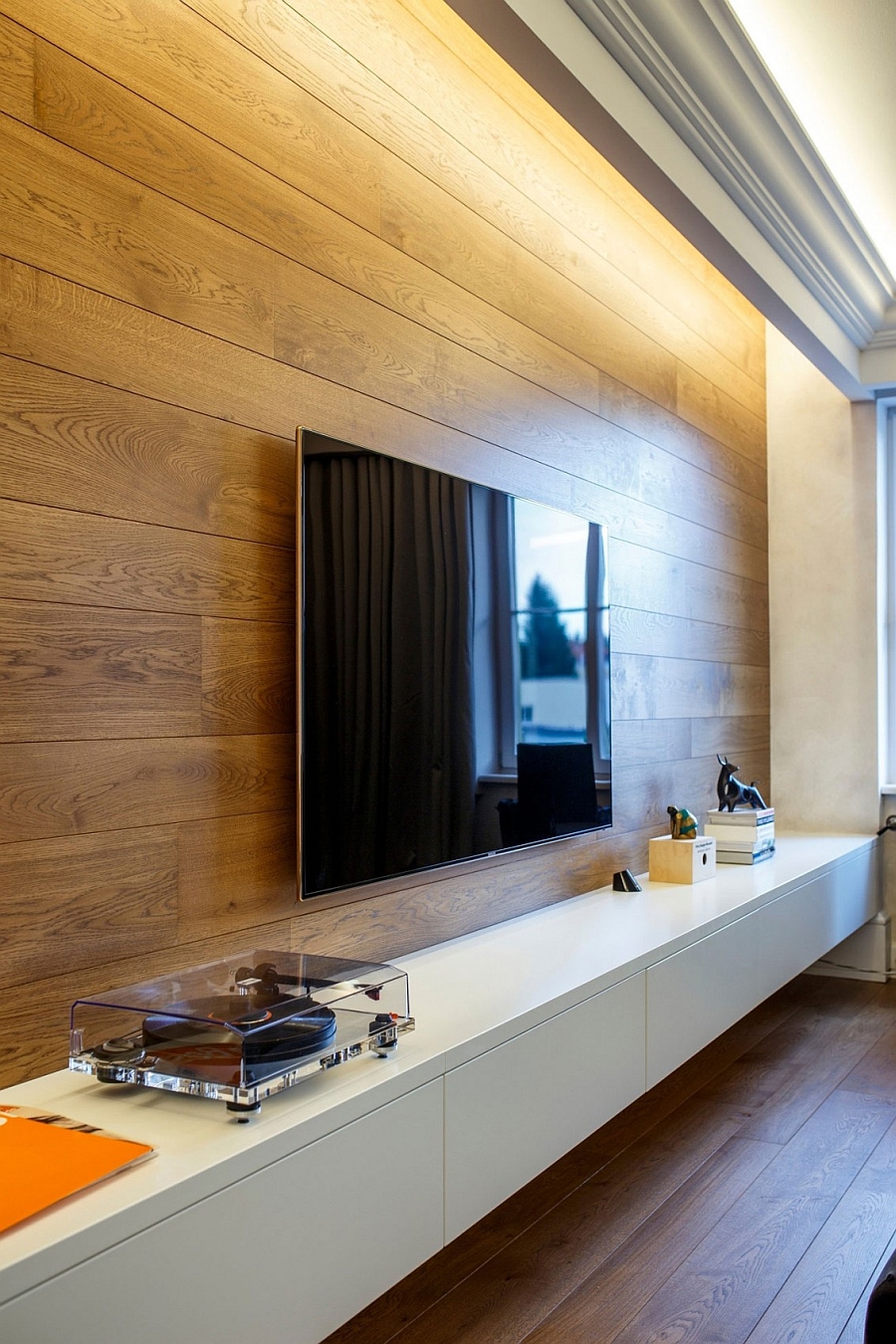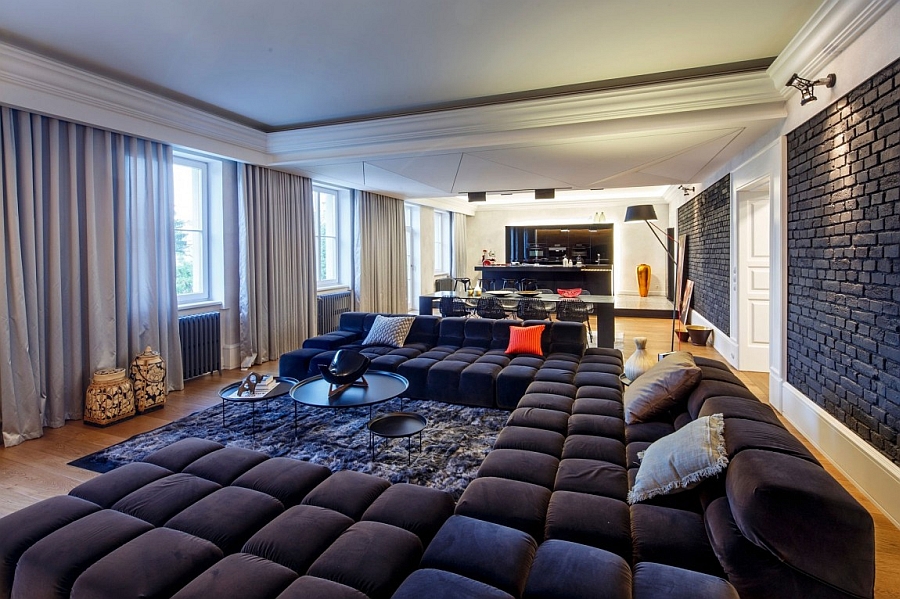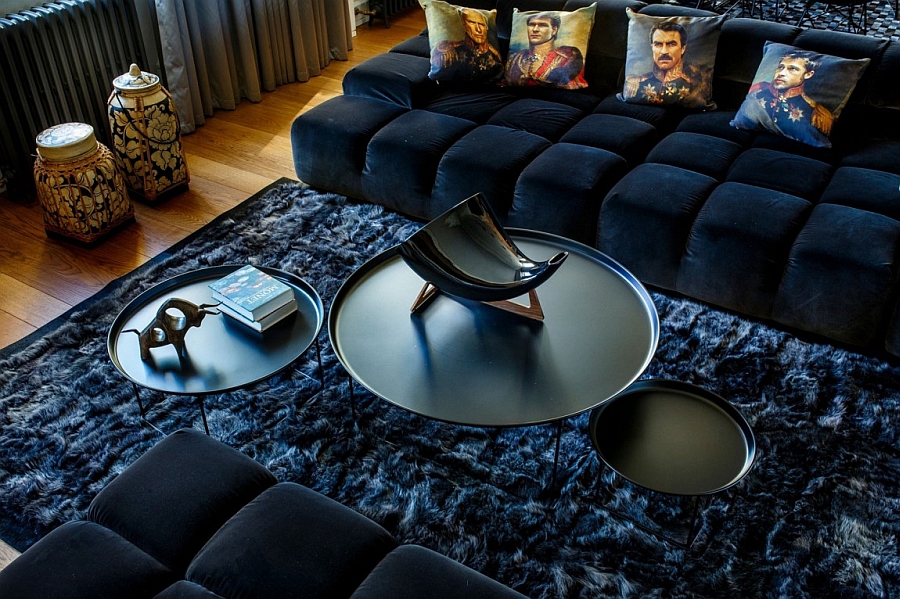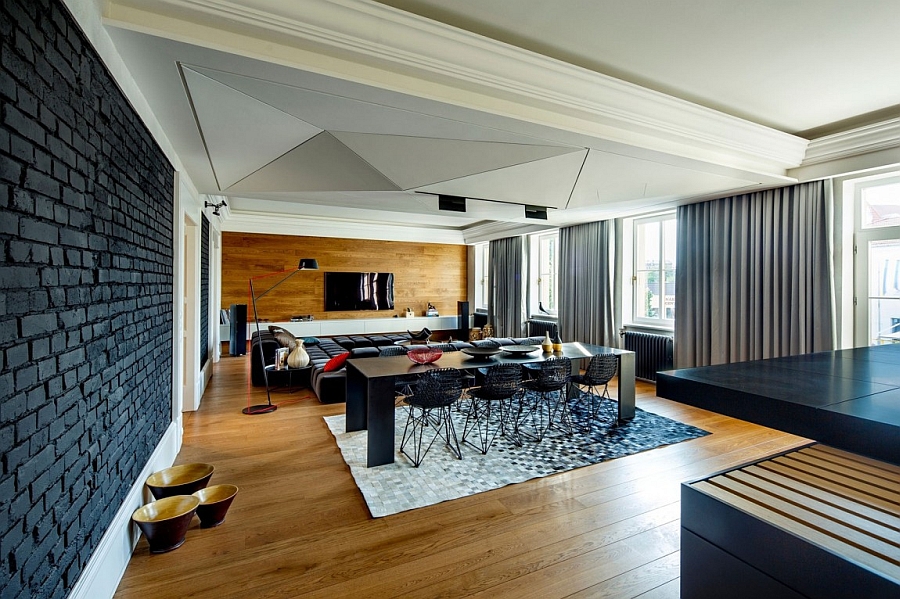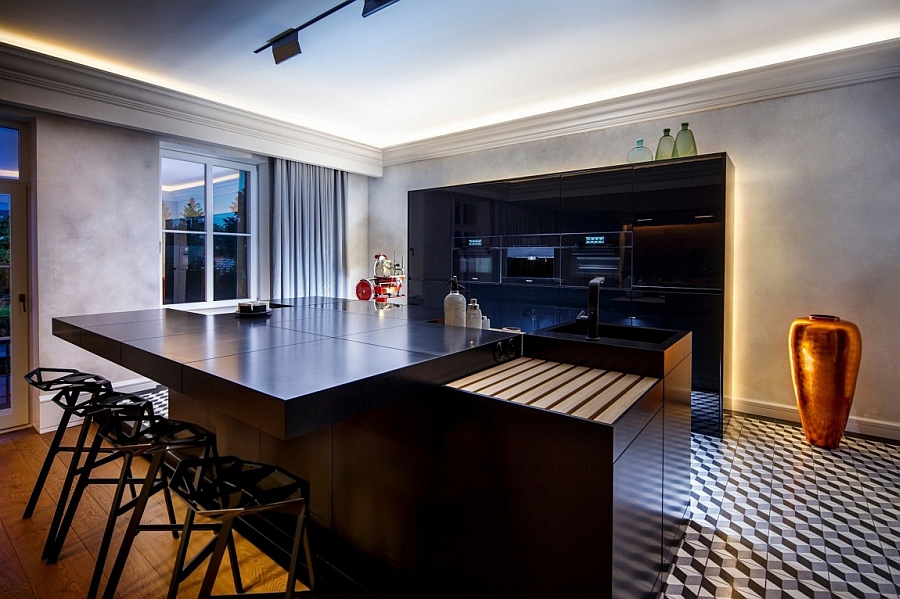 The plush bedroom and bathroom have a similar color scheme and use the cool tiles to add geometric pattern to the space, even as every inch of space is maximized with smart shelves and comfy seating options. Accent lighting, lovely art work and unique throw pillows complete this private Slovakian residence.