Located in the heart of Ramat HaSharon, the busy central coastal region of Sharon, Israel, this fabulous contemporary home reflects a cool, urbane style that is accentuated by its artsy walls. Designed with flair and elegance by architect Sharon Weiser, the house accommodates a young family of three in an affluent, lavish manner. Sweeping interiors draped in neutral hues, large glass doors and windows that offer constant visual connectivity with the vivacious outdoors and plush decor combine to usher in a grand, opulent appeal. Comfortable functionality is the key defining aspect of this captivating home as it welcomes you with inviting warmth.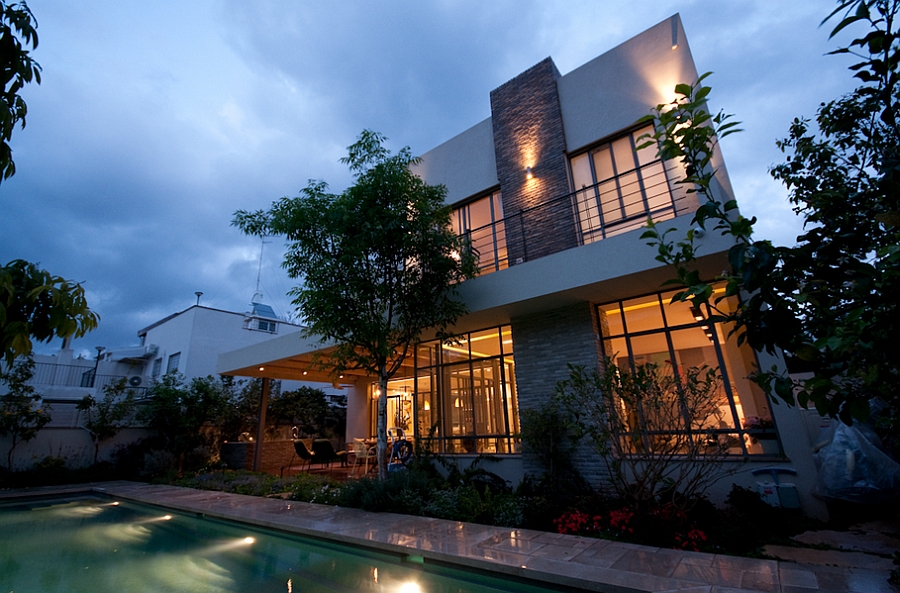 A large open floor living plan, a dramatic dining room with brilliant lighting and an ergonomic kitchen surrounded by glass walls make up the impressive lower level of the house. Bright and lively artwork is displayed throughout the home to carefully add a hint of color to the largely neutral setting. A beautiful and spacious pergola extends the interiors outdoors in an organic fashion even as the refreshing pool and the wooden deck offer a chance to rest and rejuvenate at the end of a long, hard day.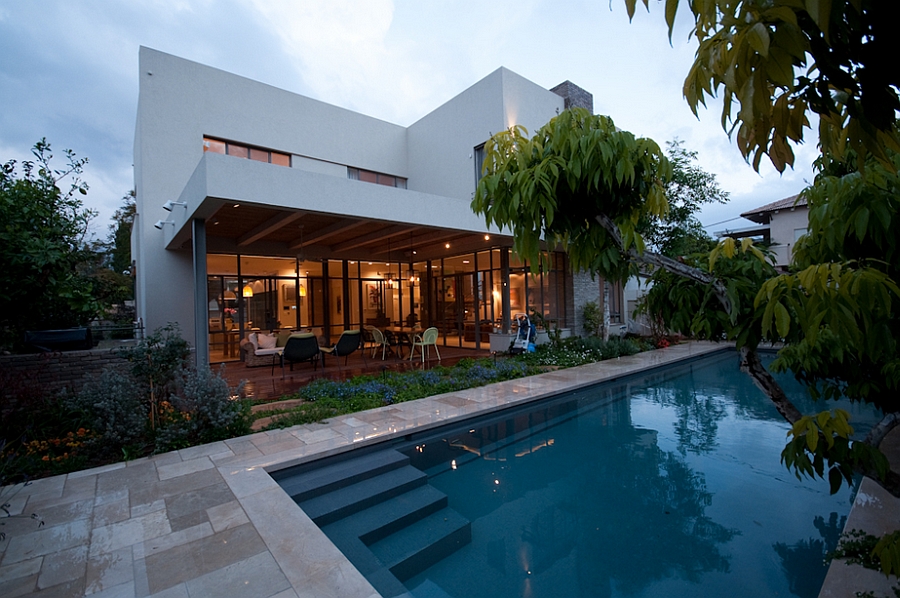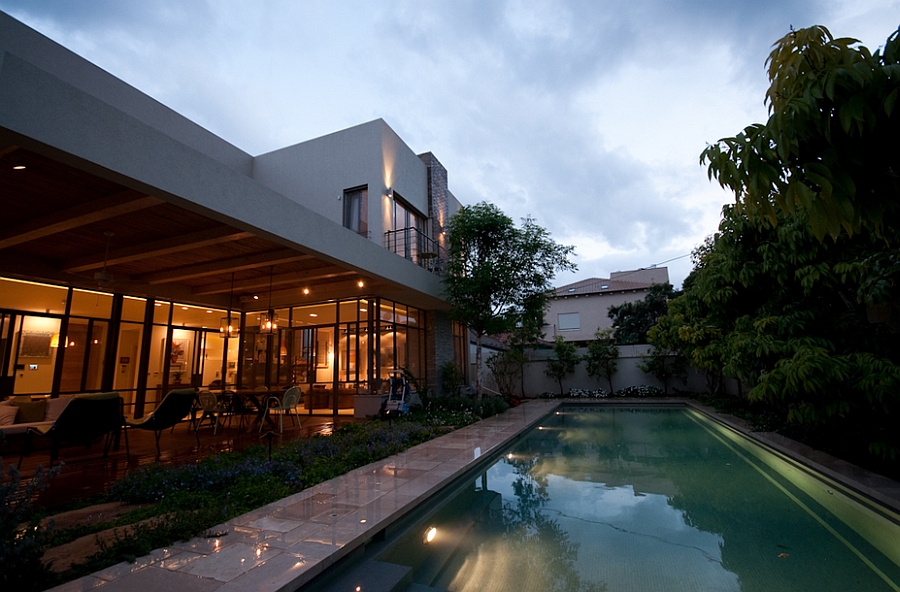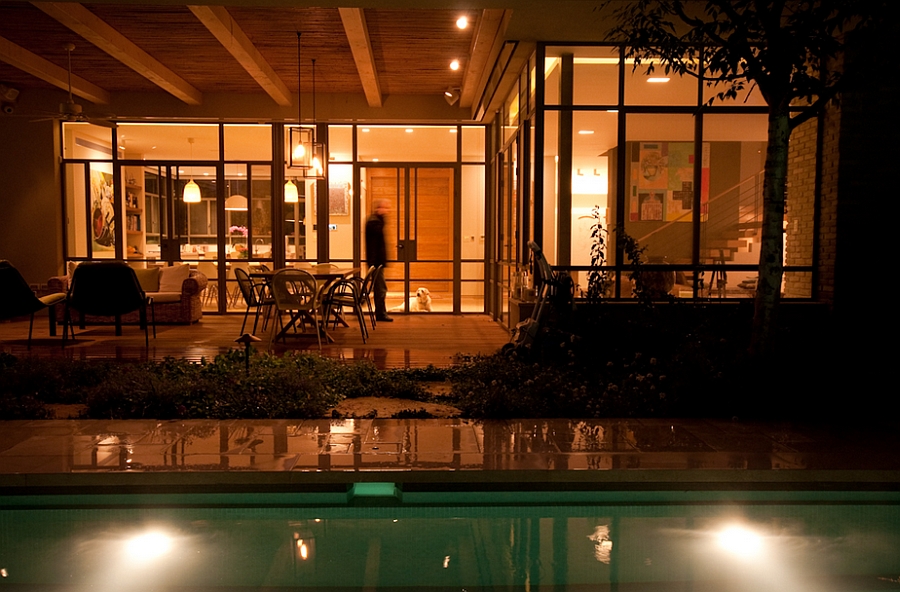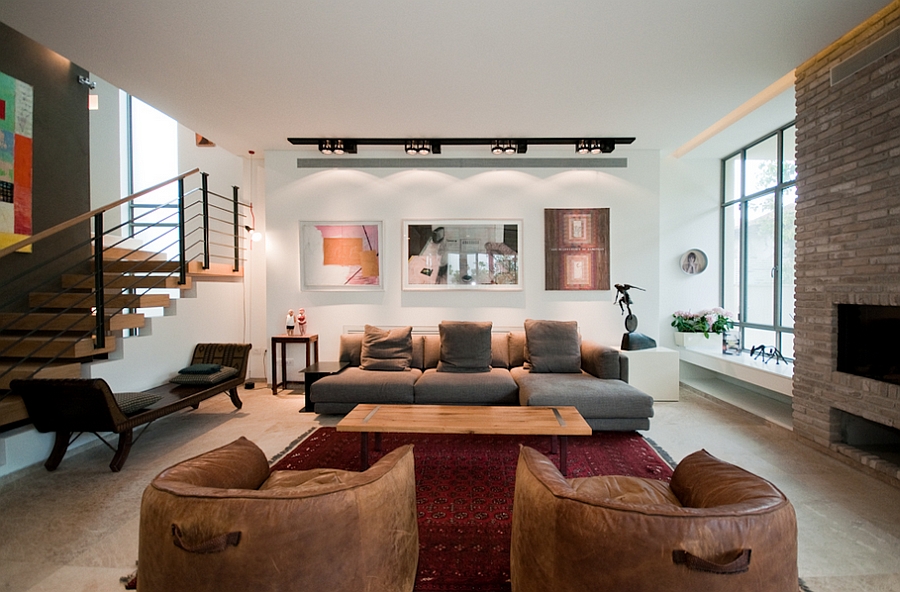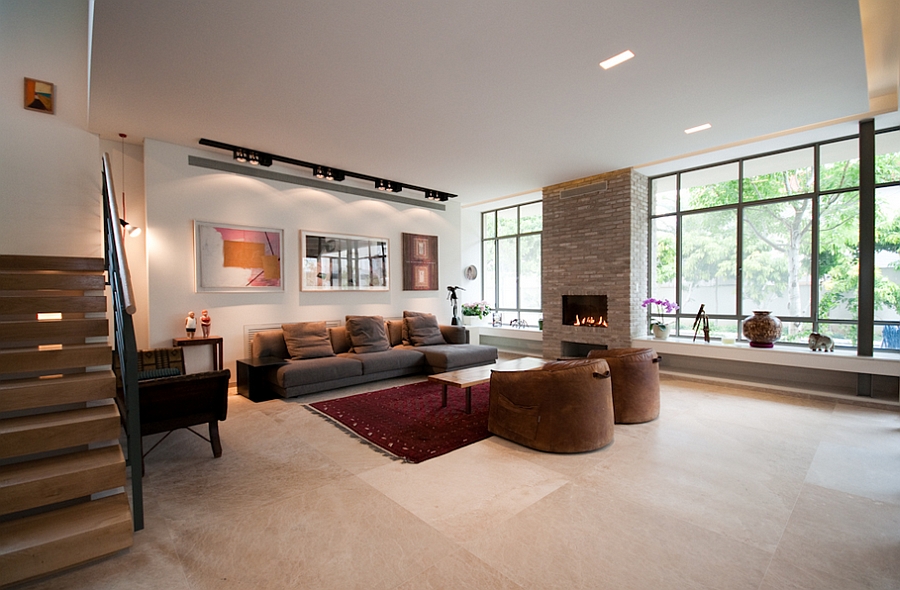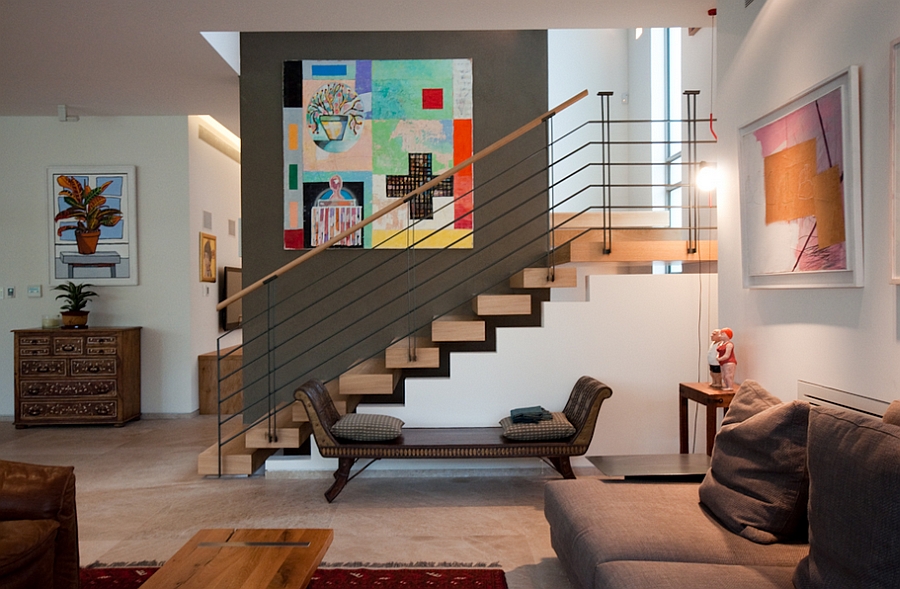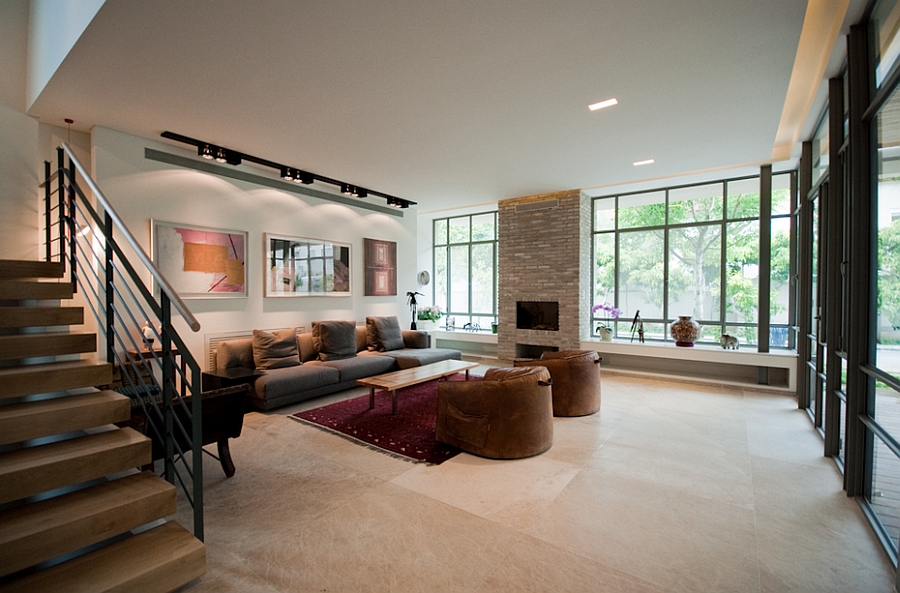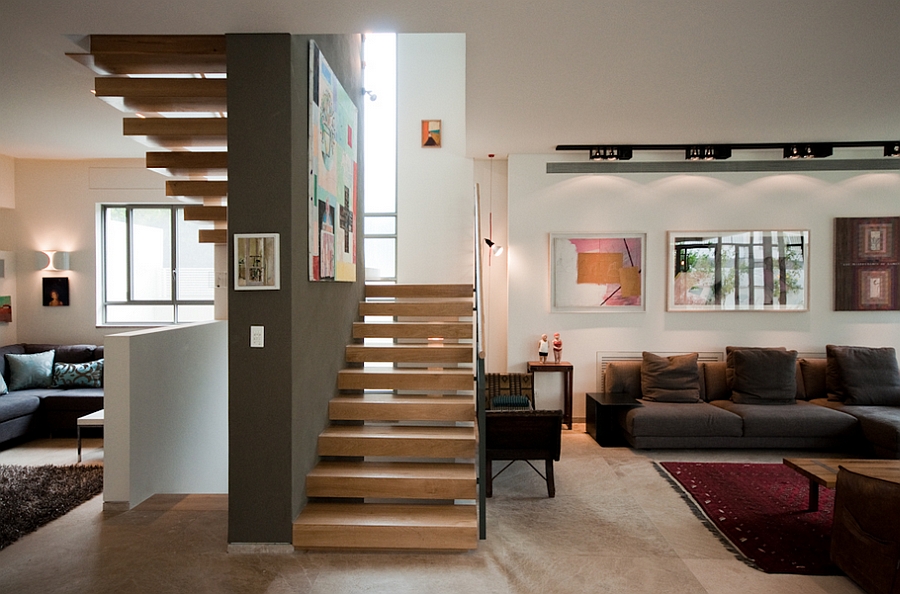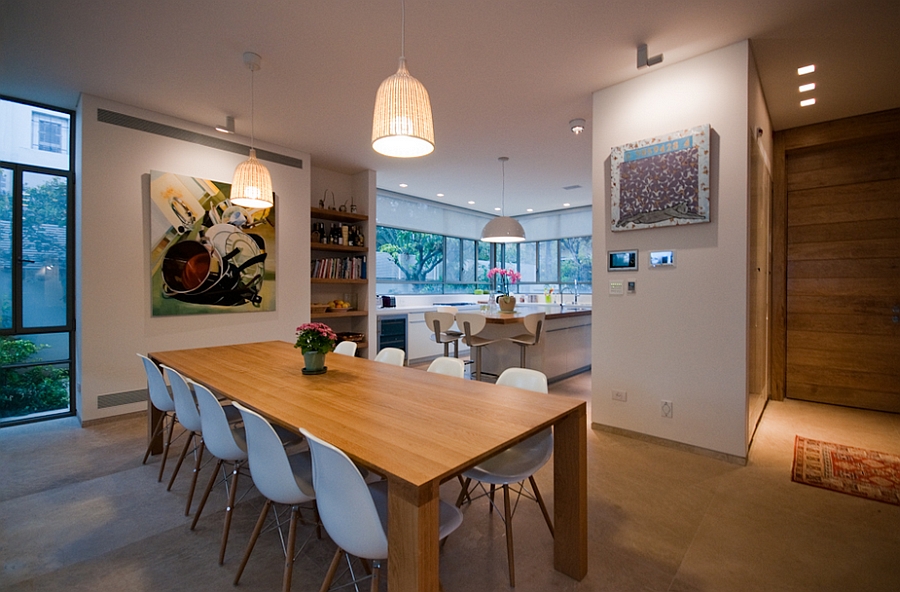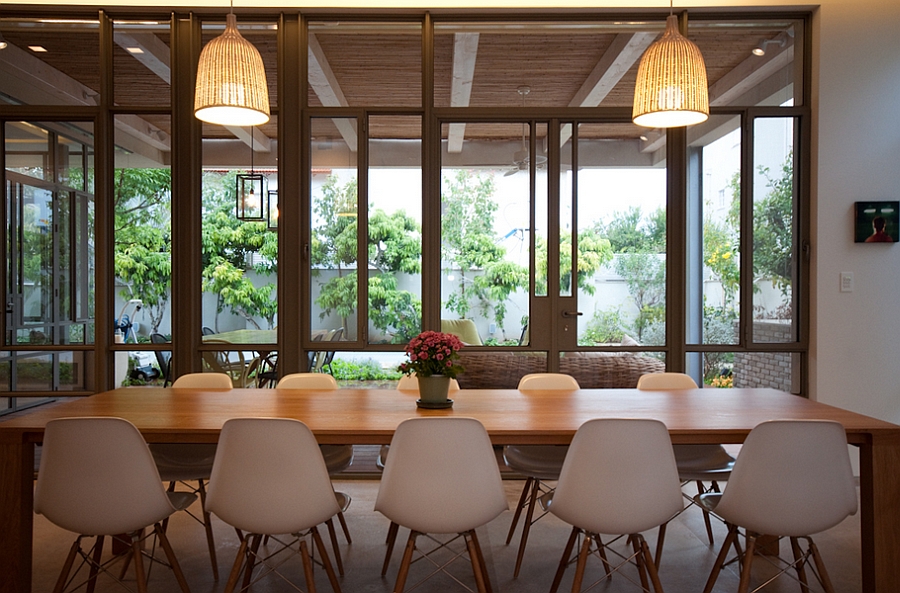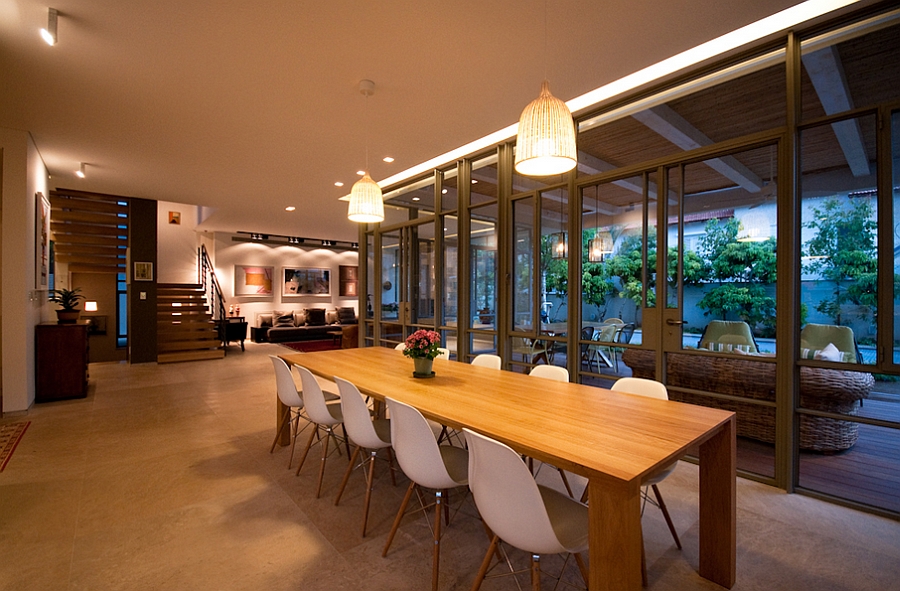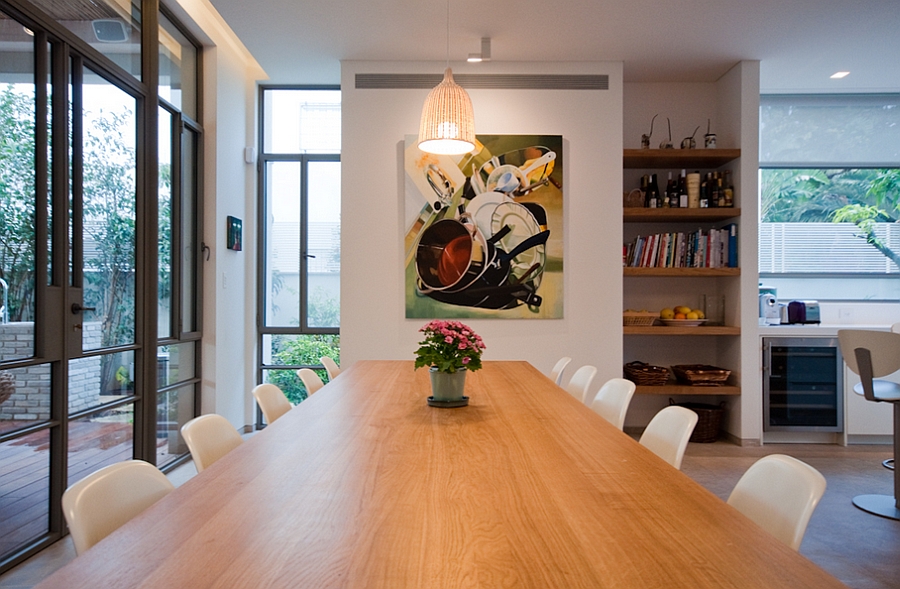 An extravagant entrainment room with a pool table keeps both the adults and the children engaged on the weekends even as the warmly-lit bedrooms promise a cozy retreat with lovely views of the city. Creating an intimate setting despite its open appeal, lighting plays a key role in defining both the exterior façade and the interior of the space.
Combining complementary textures and a myriad of design styles, the stylish Israeli home reflects the trademark style of Sharon Weiser that we came across even while showcasing this gorgeous villa that sports a well-traveled look!